London is full of good places to eat, but a lot of the time it's either too expensive for its portion or too overrated. Having lived in London for 4 years, I naturally have some favourite that I return to time and again – and they so happened to be many study-abroad Chinese's fav as well!
Now I might have ditched London and moved back to Hong Kong, but sometimes just thinking about these delicious foods has me drooling and wanting to go back…
Burger and Lobster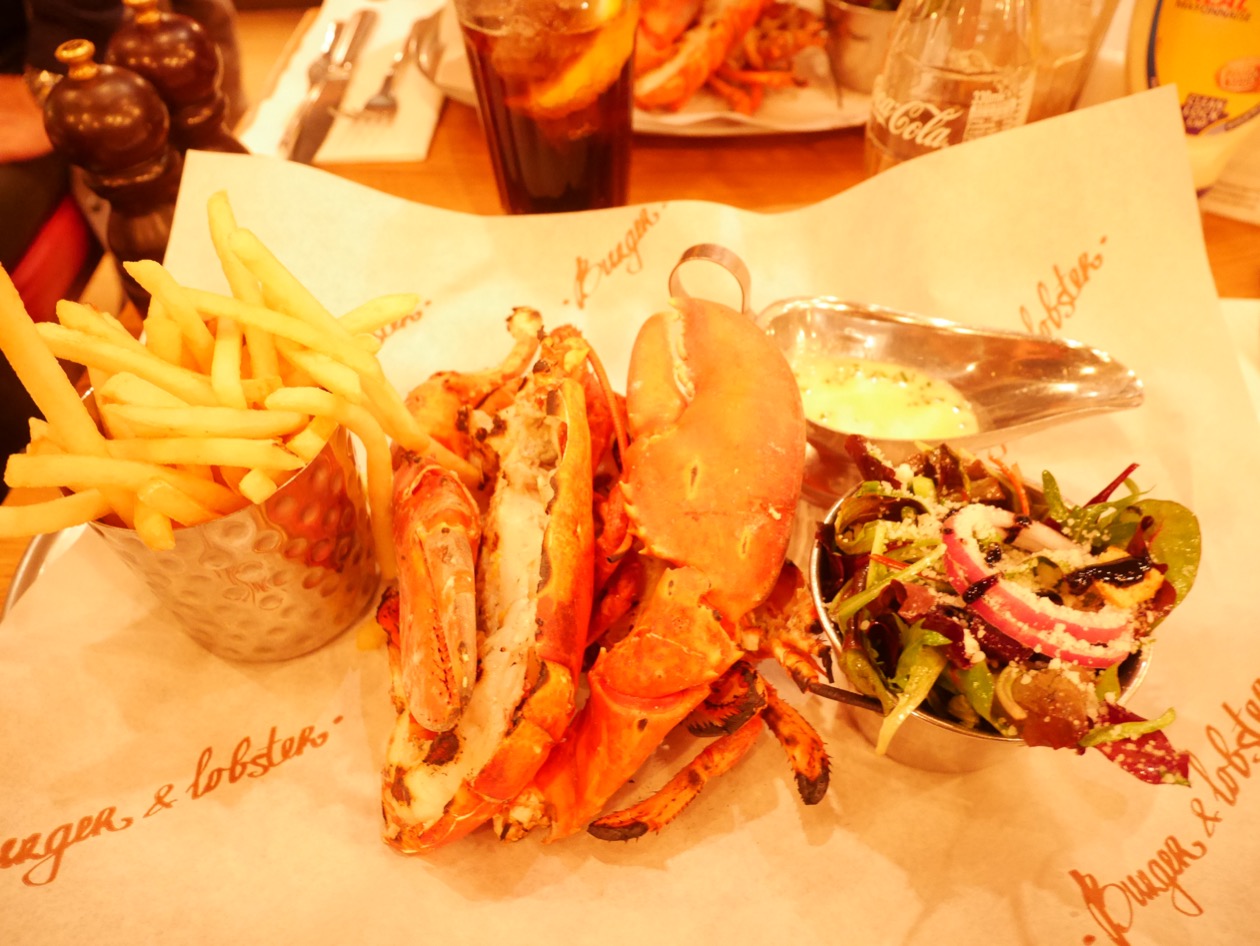 This restaurant is so good that I wrote an entire post on it A chain restaurant founded by 3 Russian brothers, it is unique in the sense that it only offers 3 things on its menu: Burger, Lobster (steamed or grilled) and Lobster Roll, all 20 quid each. It's only value for money if you go for the lobster, and all dishes come with fries and salad. This is my go to place every time my friends and I went past a particular hump or milestone such as exams. And it never fails to cheer me up, despite the price.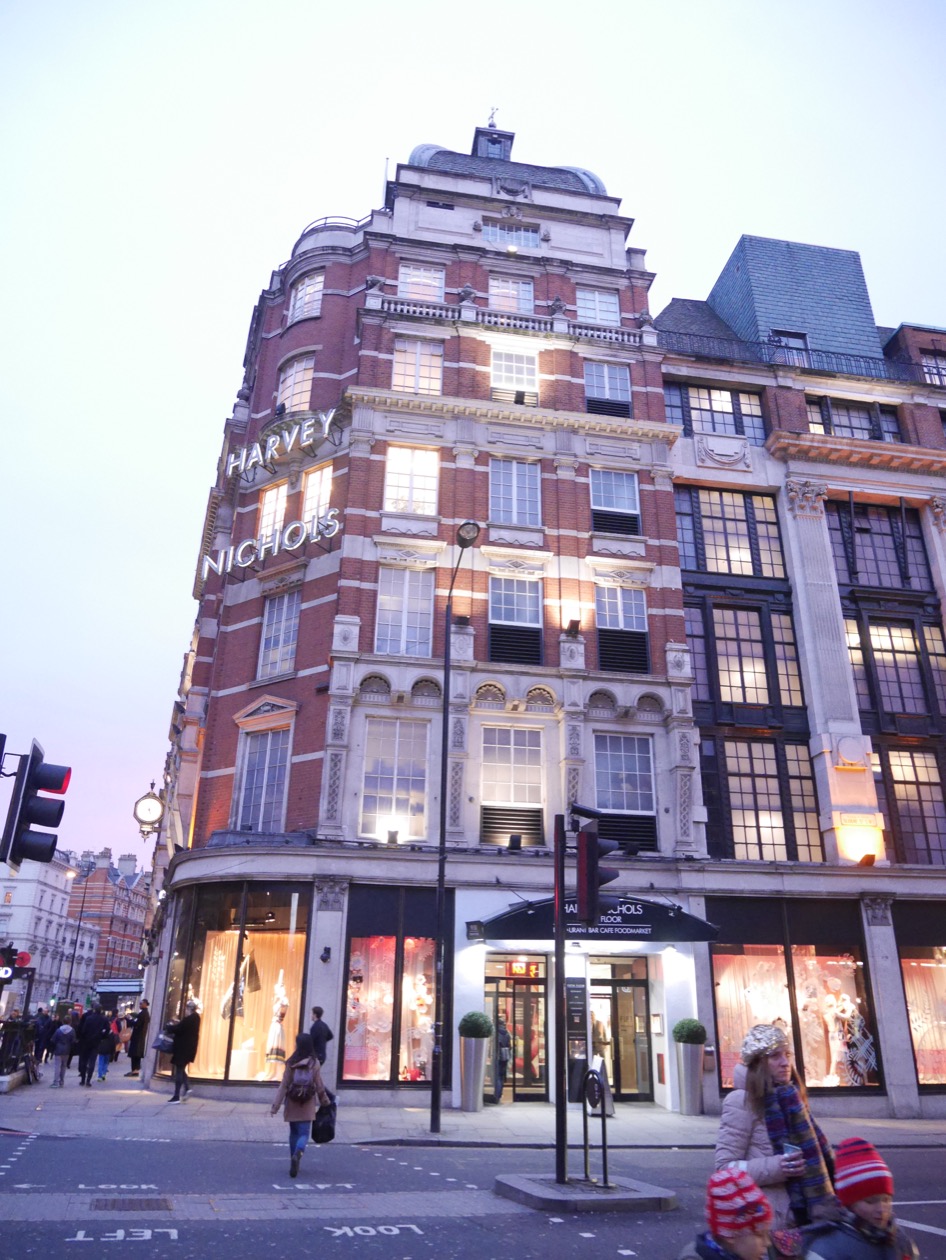 Pro tip: The Harvey Nichols branch is usually the least crowded. If you are going there for dinner, plan to arrive before 6 or be prepared to queue.
 More info: https://www.burgerandlobster.com/home/locations/london/
Assa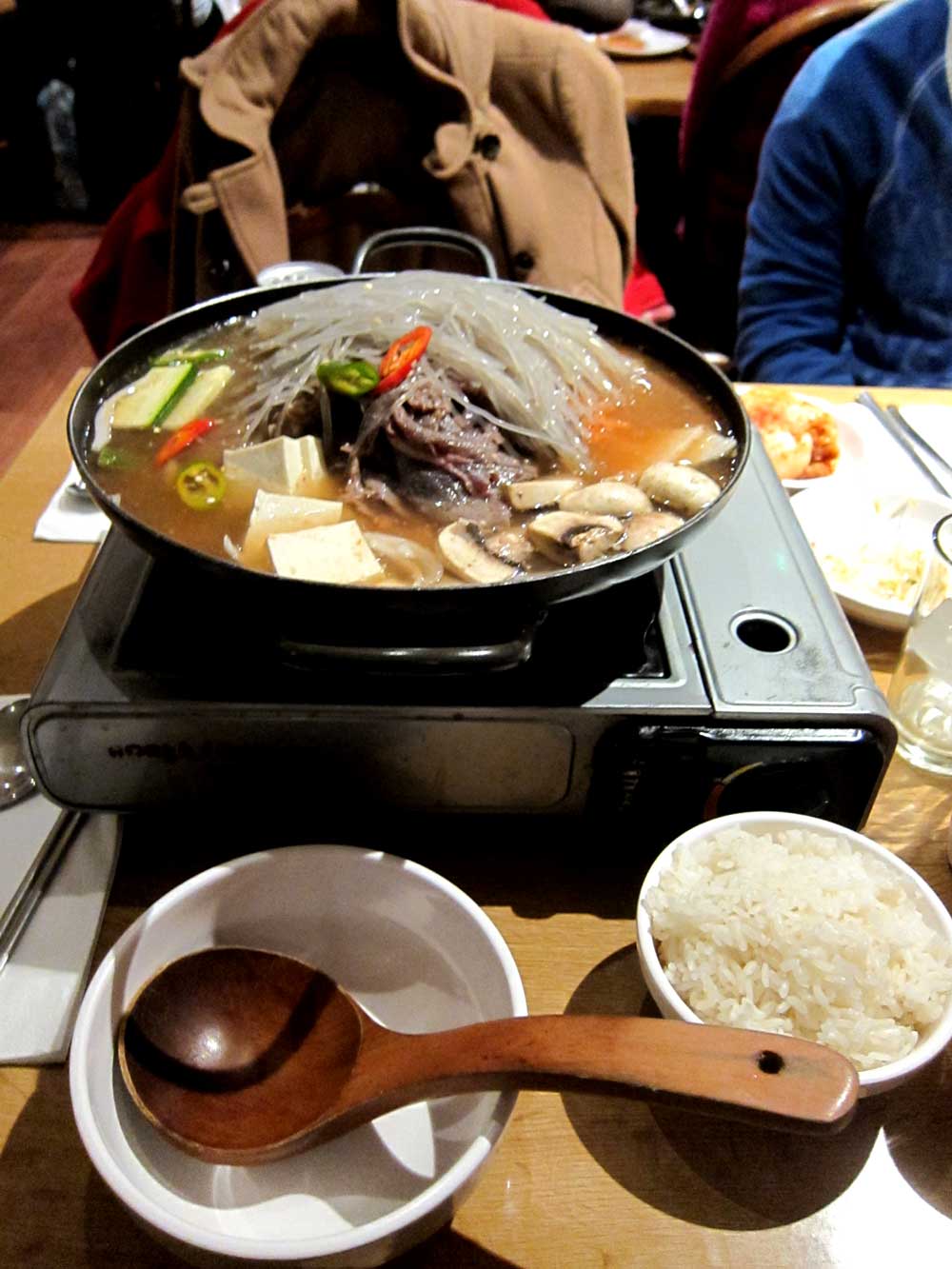 A Korean restaurant in the SoHo area opposite China Town, Assa is the favourite of many Southeast Asians. Their Korean style hot-pot is a go-to order, with many choices. My personal favourite is the one with rice noodles, marinated beef and various vegetables. They are cooked in a slightly spicy booth right in front of you, a perfect winter pick-me-up. Although it's meant for two, you can easily share between three and order some more side dishes. My other favourite is their Korean style egg roll, and I like it so much that I actually learn how to make it – but it's still not as good!
Pro tip: order 1 hot pot and side dishes to share.
Address: 23 Romilly St, London W1D 5AQ, United Kingdom
Opening times: 12:00 – 23:00
Flat Iron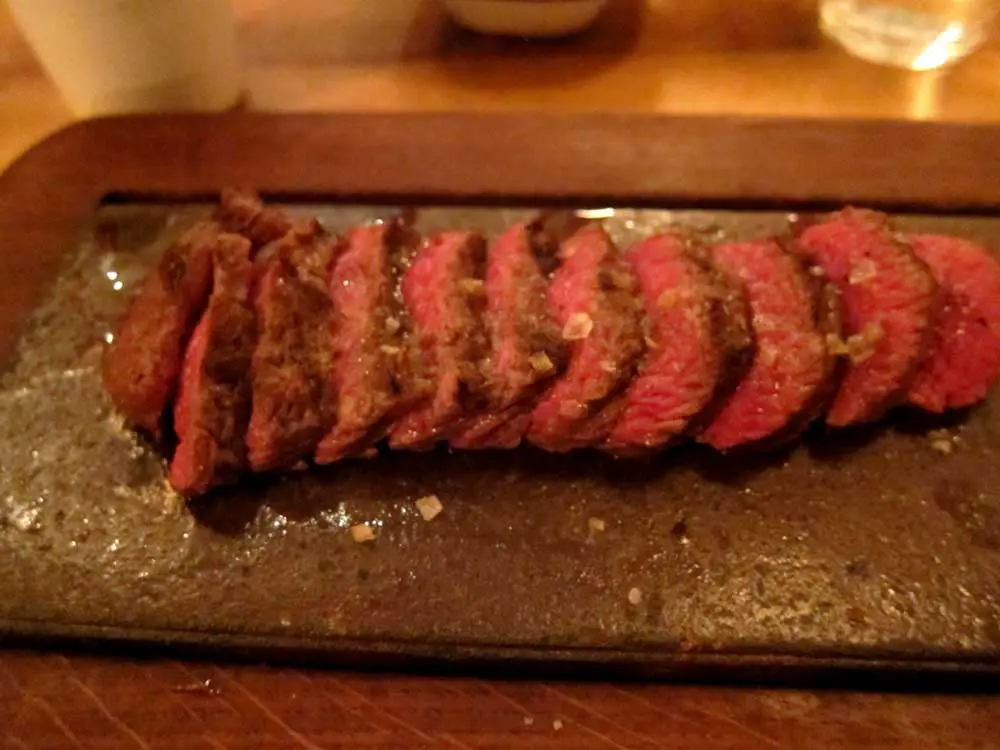 Another interesting restaurant with a new concept, Flat Iron only offers a few choices to its customers as well. You can order a steak for 10 quid, or a burger for 15 or the ever changing daily special. And of course, there are various side dishes such as fries, sauce and vegetables. While the portion size of the steak is not the best, but they are cooked to perfection and definitely worth the price. The bun is from a local famous bakery, and it is finger licking good.
Pro tip: Although there are several stores across London, they are all fairly small, so arrive early to snag a spot. However, you need to have the entire party there to be seated.
More info: https://flatironsteak.co.uk/
London China Town

Here are too many dim sum places in China Town to choose from, but my aunt had been taking me to this particular one since I was little. To be honest with you, the price and overall quality of food do not differ greatly from one to another, but this one is pretty decent as it comes. And it is a favourite for the local Chinese population.
Pro Tip: they have a menu outside – so check it out to see if you like it!
Address: Its English name is listed as London China town, it's the second restaurant to the right from Newport street with green awnings
Wildwood

My favourite An Italian chain restaurant since the first year of university, I fall head over heels in love with their Parma ham, caramelized onion rocket pizza and had even held a birthday here. They do some pretty good pasta and dessert as well, and a good lunch deal during the weekday, and we are often tempted here during lunch hours.
Pro tip: sign up for their newsletters for exclusive discounts!
More info: https://www.wildwoodrestaurants.co.uk/
Address: I mostly frequent the one near Gloucester Road Station in London