I have spent more time exploring London than I do Hong Kong, and it seems only fitting if I pull together some of my favourite places in London for a quick 1 Day itinerary, like I did for Hong Kong. But since London is such a massive place, I am going to focus on West London – which so happened to be where my university is. I will recommend this tour on a Saturday or Sunday so you can get the full effect of the Portobello Road Market.
Portobello Green Market + Acklam Village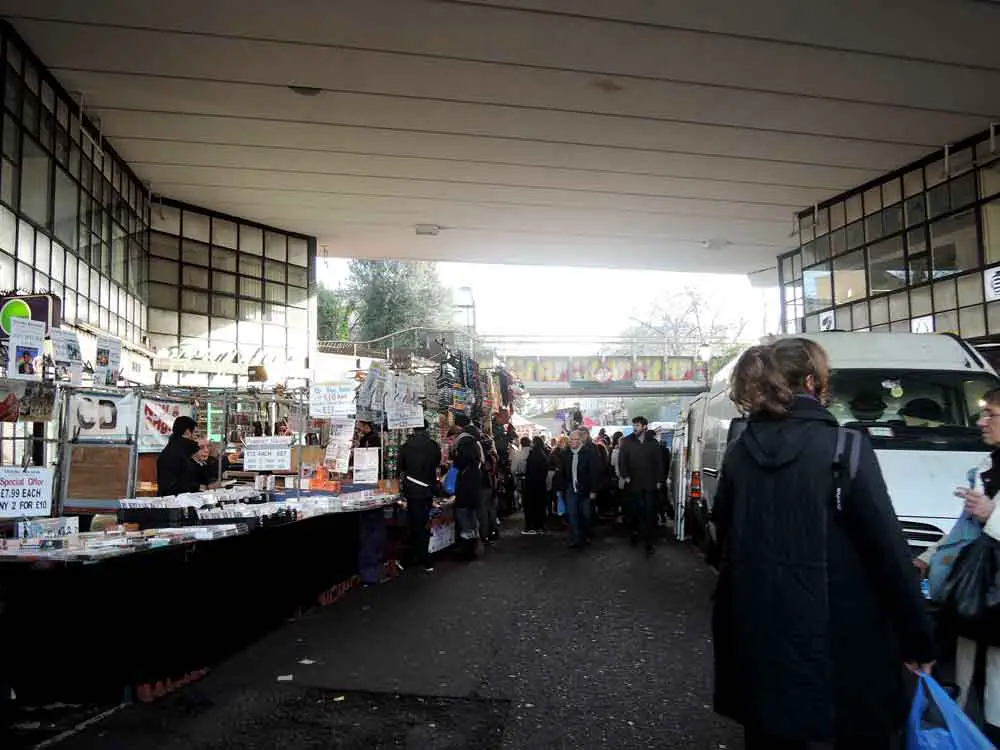 One of my top favourite markets, these two are on the north side of the Portobello Road Market and are kind of like two add-ons either side of the road. Portobello Green Market sells mostly vintage clothing, jewelries and some crafts; though there are increasing amount of street food stalls. I love browsing around the stall and looking at what new and exciting thing people had come up with to sell.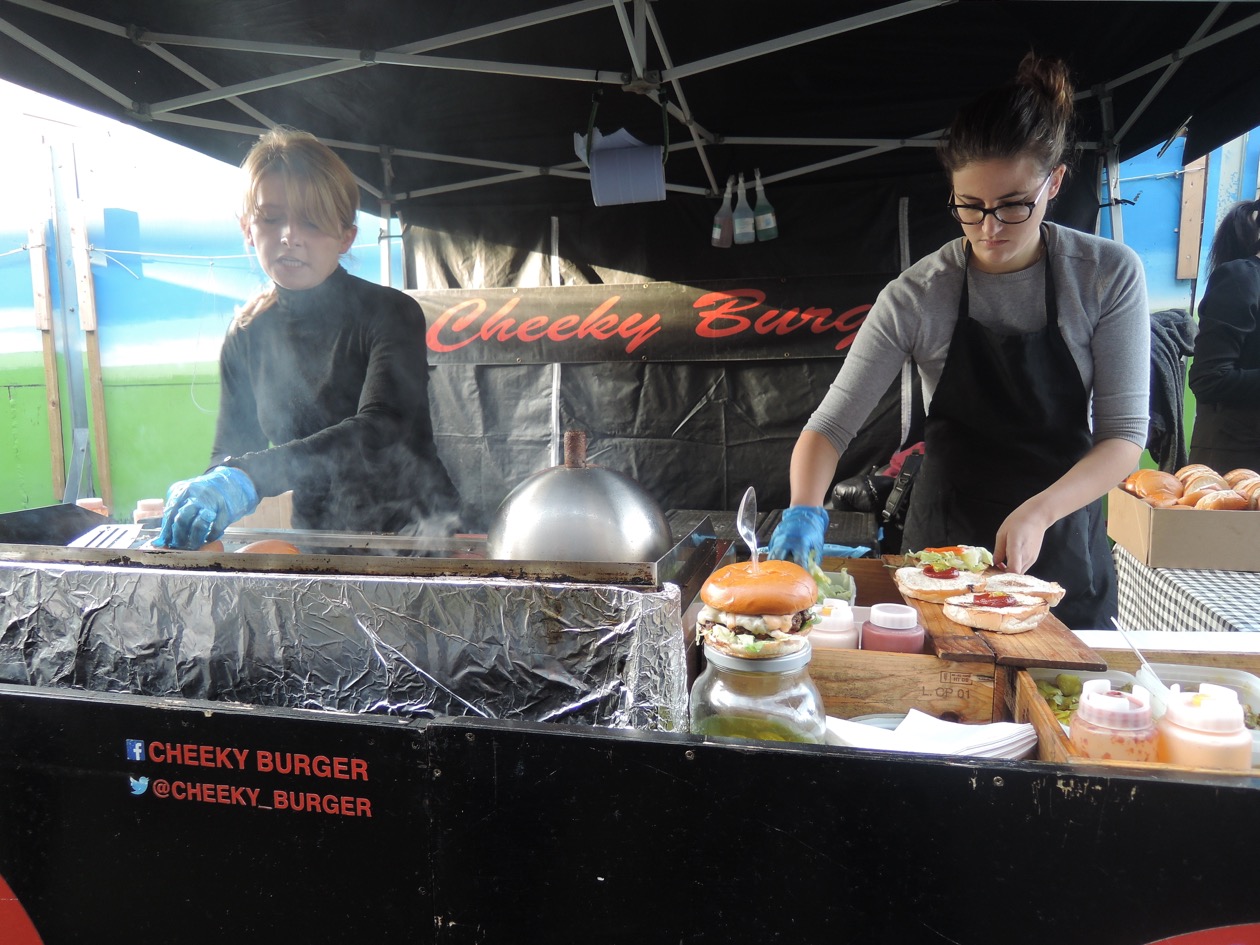 Acklam Village is a street food market, upon which one of my favourite burger stall – Cheeky Burger often shows up. Other food available includes the Berlin Donner Kebab, crepes, and some seriously tempting baked goods.
How to get there: Ladbroke Grove Station on Hammersmith and City Line
Portobello Market + Notting Hill

If you follow the Portobello Road south, you will be walking down the Portobello Market. The stalls, in my opinions, are less interesting; but once you get to the part with the colourful houses as you cross the road, you will be at the heart of Portobello Market with its antique and vintage stores as well as the usual tourists gimmick ones. Usually I ended up grabbing something to drink along the way, or even sneak off to the Hummingbird bakery (their cream cheese red velvet cupcake is to die for)! But that depends on how hungry you are after the street food village.

The Notting Hill neighbourhood is made famous by the movie of the same name, starring Julia Roberts, and the area is really quaint yet posh. The famous blogger the Londoner lives in this area, and I always hoped to run into her (no such luck). On your way down you will walk past the Electric Cinema, as well as some picture perfect houses with creepers all along them (the plants). There are also some great vintage stores dotted around the area if it's your thing; they are quite fair in price.
Head down to High Street Kensington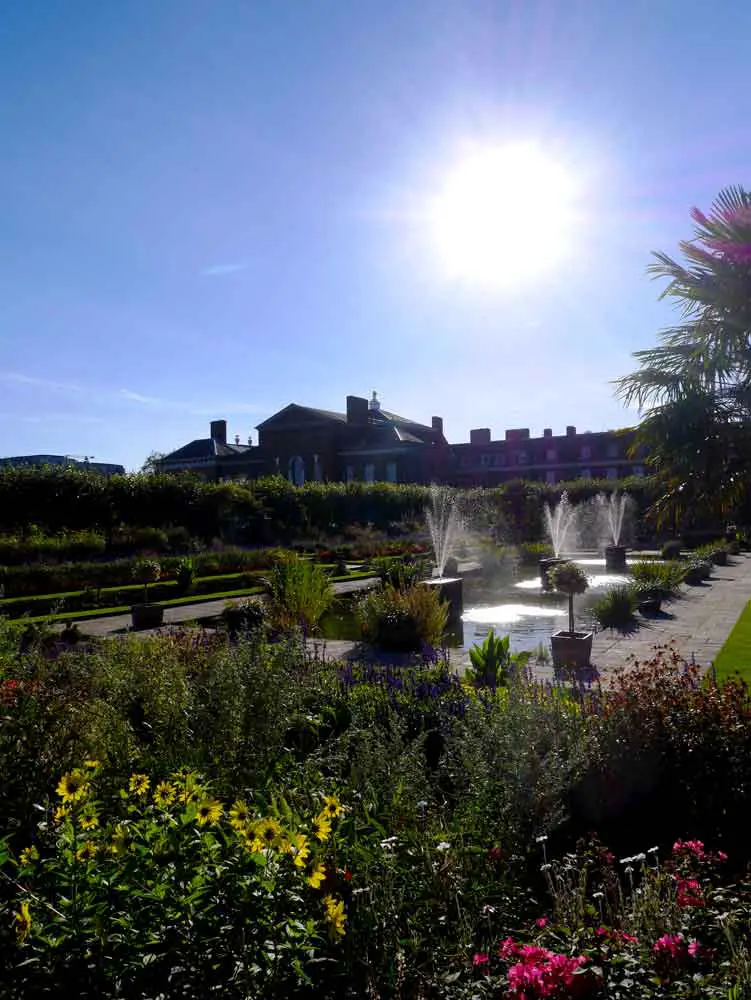 The walk down to High Street Kensington is a scenic one, where you will walk past some antique shops, the famous Churchill Arms pub overflowing with flowers as well as some charity shops with the best stock you will ever see – as it is a posh neighbourhood after all. You can then nib to the Kensington Garden for a stroll, or shop along the posh high street.
Take the tube to South Kensington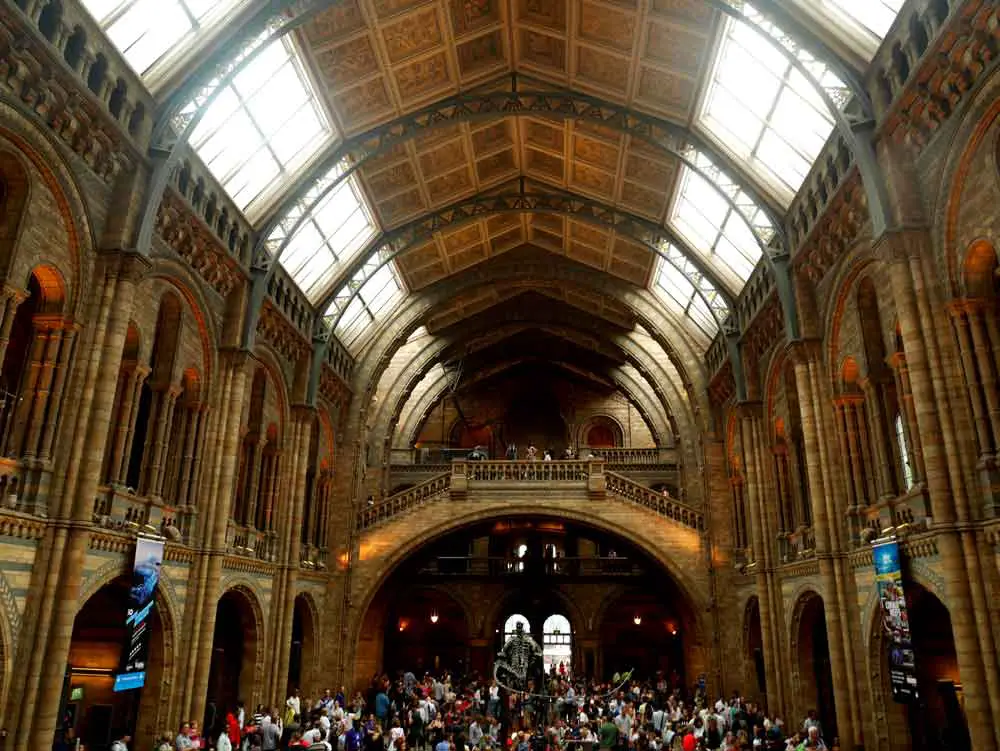 If shopping isn't your thing, then head down to the tube or take a bus down to South Kensington to pay a visit to all the museums that congregated there. If you are a fan of art and fashion, then Victoria and Albert Museum is your friend; otherwise, the Natural History Museum never fails to disappoint anybody.
Failing both, the newly refurbished exhibition road between the two is quite a sight as well – paved with granite and basalt slabs neatly on a road that will have you questioning the boundary between the pavement and the actual road.
Knightsbridge

Make your way to Knightsbridge and indulge yourself with Burger and Lobster. If neither is your thing, there are plenty other dining options around the shopping haven.Don't forget to take a stroll in Harrods, or at least check out their window displays. It is one of the largest department store in Europe?! And they do a mean Christmas window display.
Nearest station: Knightsbridge, Picadilly line
King's Street, Sloan Square

Congratulation – you are now in the uber posh neighbourhood of Chelsea. King's street is one of the poshest, prettiest and quietest streets I know, and still has a McDonalds. Get an ice-cream from the Amorino and sit by the square to people watch. Or if you fancy slashing even more cash – there are plenty of great but expensive shops around. Failing all, the architecture of the area is quite beautiful.
Nearest station: Sloan Square, District Line