Bruching in London: Jackson and Rye – it's all about the bacon
There's nothing better than meeting your friends for brunch on a weekend, catching up on gossips and laughing over a plate of delicious food. The only flaw in the plan is that everyone is thinking the same thing, and in London places tend to get packed quickly.
So when my high school friends wanted to meet up for Saturday brunch, we immediately throw Breakfast Club out of the equation because it's known to attract long queues. After scouring around the internet we decided on
Jackson and Rye
, a reasonably priced restaurant in Soho, up the street from Les Miserable theatre.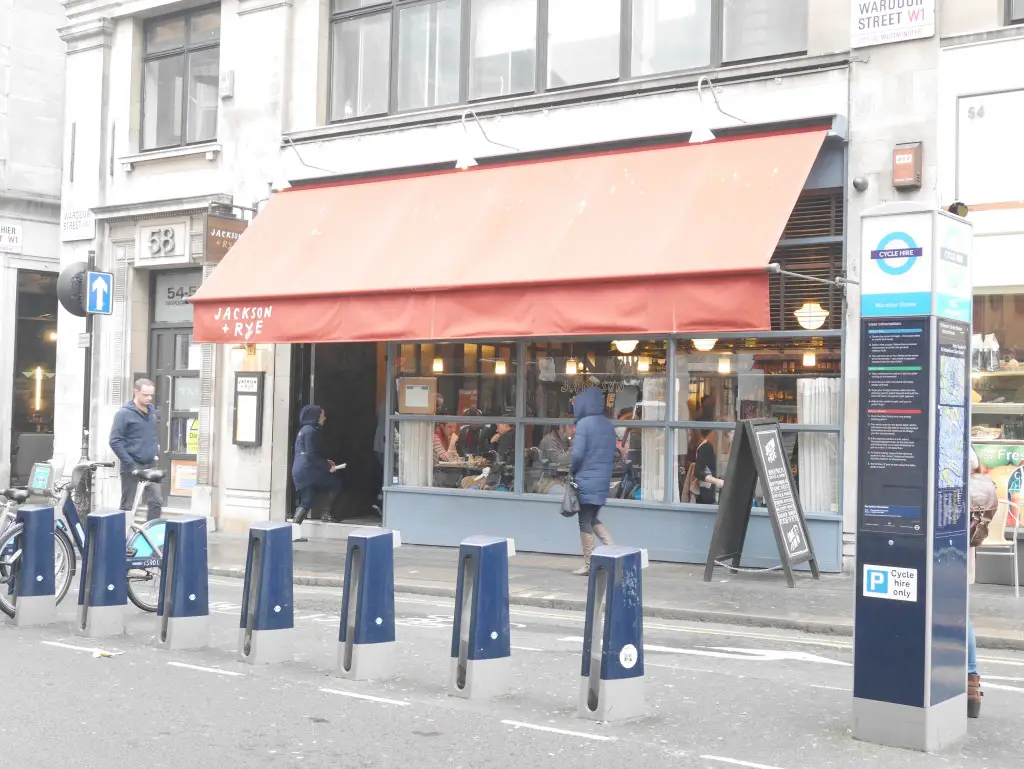 The exterior of the restaurant – you can see that it was already quite busy!

My first impression of the restaurant was that it's a
simplistic, vintage décor,
with wooden beams and panels, blue, white and grey tiled floor and leather wooden stools and sofas. My main focus was, of course, on the brunch menu. 

Their menu can be seen
here
:

Deciding on the
Egg Royal and Blue berry pancakes
(to share), we couldn't help but threw in a side of maple slab bacon. Now I am not going to divulge into details of what I didn't like, although the Egg Royale was really mediocre at best. The pancake, though better, was not exactly a masterpiece either. The star of the day is, you guessed it, bacon.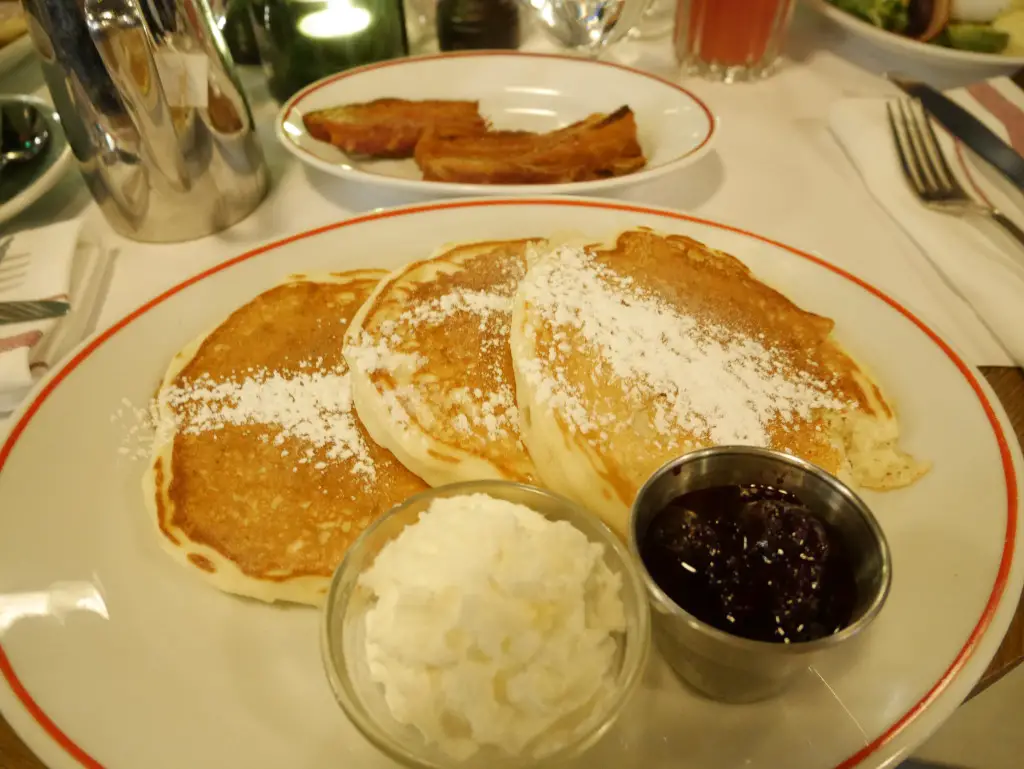 The term
maple slab bacon
was confusing to me at first, and (hopefully) some of you would agree with me that it sounds a little weird. Bacon, as we know, is savoury and maple is sweet, would the two mash well? The answer is a resounding yes! Normally I would be calling 3.50 pounds for 3 slices of bacon overpriced, but these thick cuts are a dream comes true. Juicy with the right level of crispiness, we fought over for every last bit to go with the blueberry pancakes.

 (I had to force my sister to take a photo for me)
Unfortunately, because of that I didn't have many photos of it. My sister practically inhaled half of it before I even laid eyes on it, and that wasn't even an exaggeration. Whilst the other aspect of the meal wasn't exactly stellar, the bacon is definitely worth paying a visit for.
Address: 56 Wardour Street, Soho, London W1D 4JF
Opening times: Mon – Sat 8:00 – 23:30; Sun 8:00 – 23:00