Big easy was first mentioned to me by my university friends as a really good grill and seafood place, and how they actually get enough to eat there (we all know someone who can inhale food like a bottomless hole).
However, I had been far to engross in the world that is
Burger and Lobster
and it wasn't until recently that I actually visited the restaurant.
And man did I wish I had gone earlier.

(Run into the lobstershack!!!)
Decorated like a 19th century America surf and turf place, the neon lights and slick black bricks gives a good contrast and allow the lights to reflect in a rustic, decadent way. Since we didn't book a table, we arrived around five to make sure we can get food and scored a high table next to the door.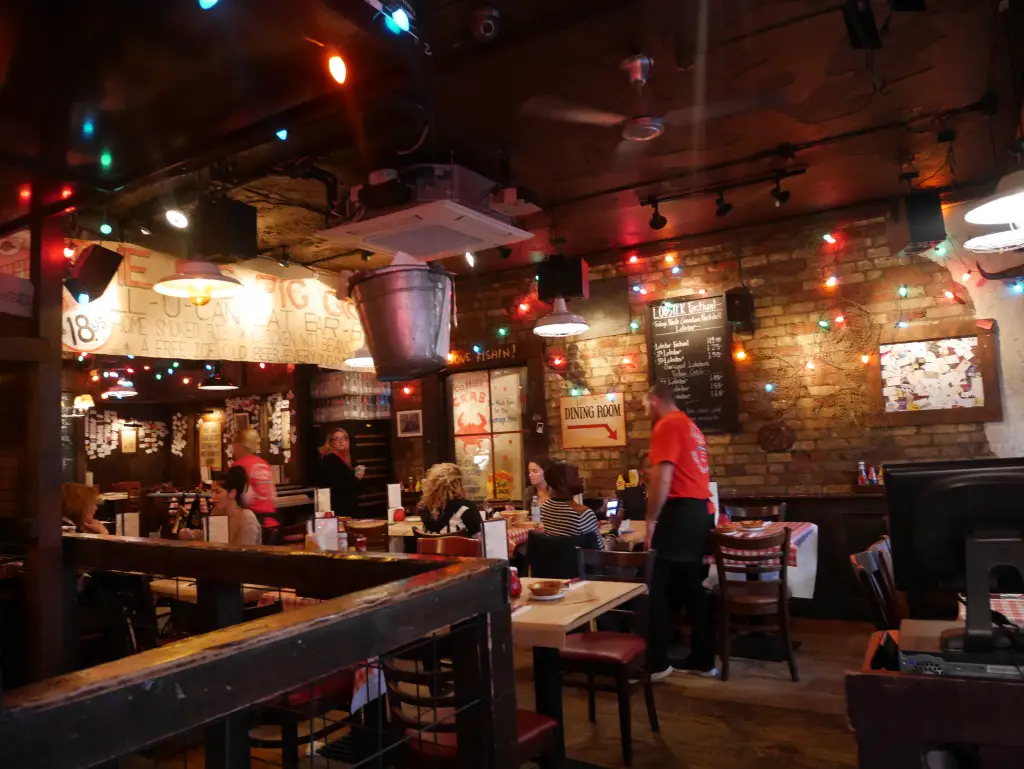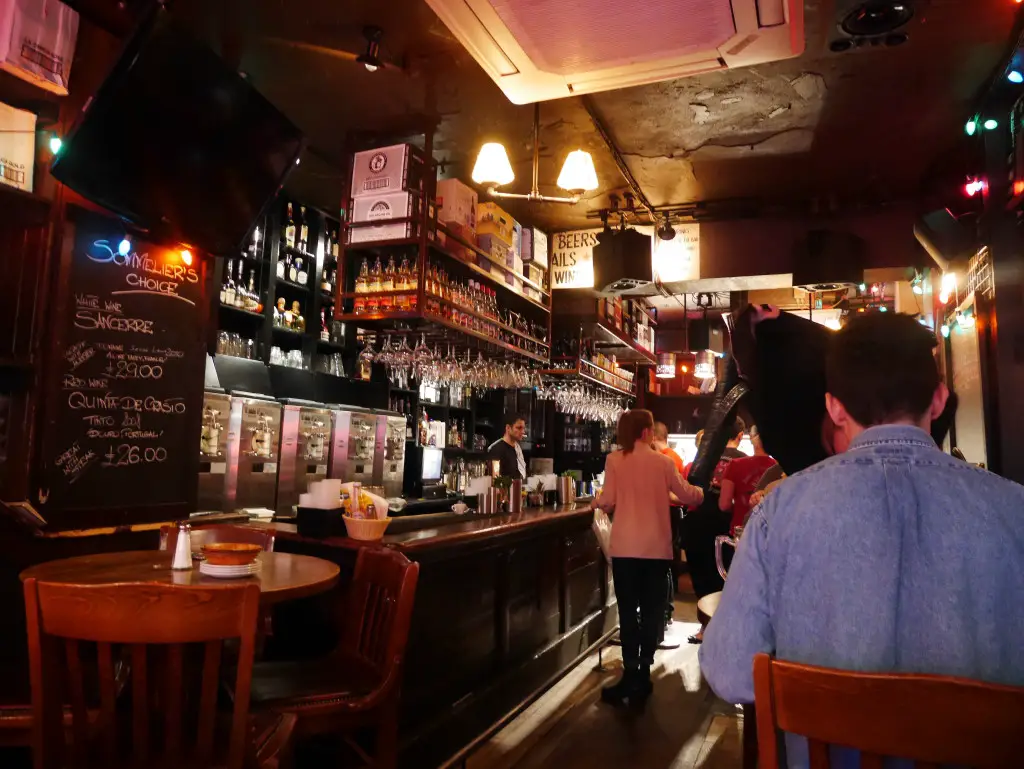 Sat happily across from the window and flashing neon open sign, I proceeded to check out the menu. To be completely honest – most dishes, if not all, are not cheap. But that's not important. Because what's important it's their daily deal.
With a different offer every Monday to Thursday, you can get the best food and drinks under £22 per person. Be it Hog roast, lobster or fajitas, unless you hate meat and seafood there will be a good day for you. There is a slight variation between the one at Kings Road and the one in Covert Garden, and you can check out both here:
https://bigeasy.co.uk/#kings-road-daily-specials
https://bigeasy.co.uk/#covent-garden-daily-specials
For Thursday, the daily deal features steak and lobster, completed with fries and a choice of frozen margarita or beer for £21.95. We nearly overlooked the deal, which was placed on a different side of the menu but thankfully we saw it in time to change our order.
We got given our bibs and put them on eagerly!
I would be lying if I said I didn't went without a certain standard, especially since lobster and steak are among one of my most favourite food. I expected the lobster to be sub-par that of Burger and Lobster, but hoped the steak would at least be something akin to amazing.
First thing first: the
cocktail
came in a pretty, shallow glass with salt sprinkled around the rim. I am no expert in cocktail tasting but it was pretty good in my books.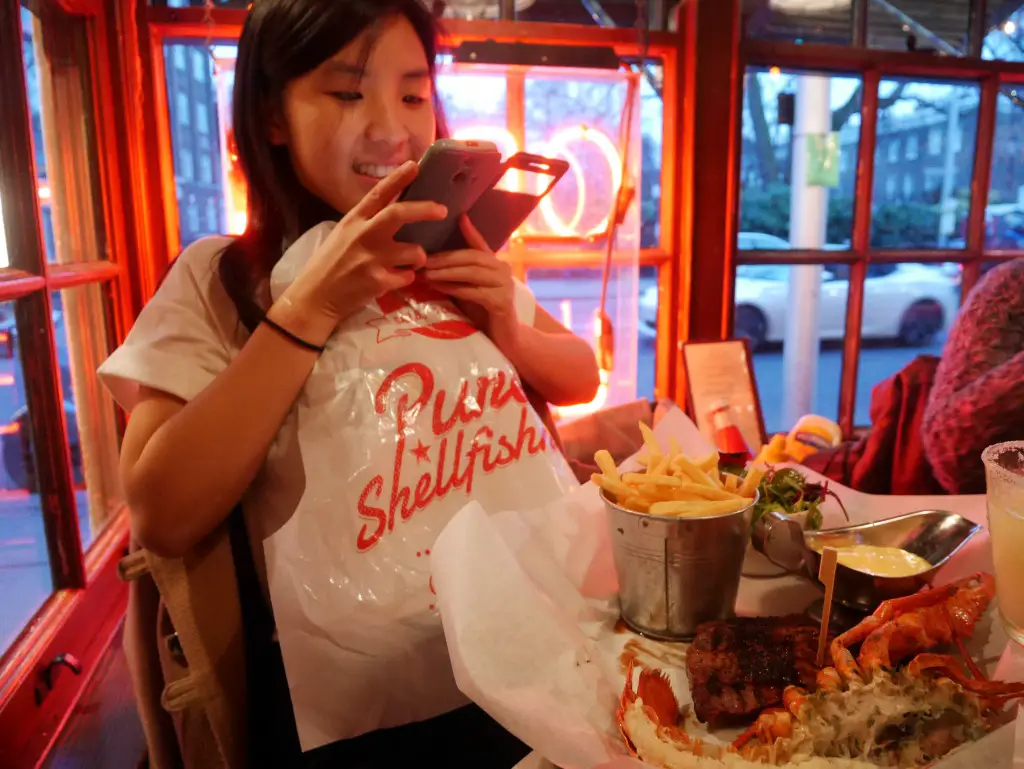 My lil sis taking some snaps for instagram
The portion size for the steak and lobster was reasonable, with fries and salads on the side as well.  I was over the moon with the quality of everything – sometimes you get good steak and lobster but crap fries.
Despite being full about three quarters of the way into the meal, I was too in love to let my food go and ended up finishing the entire thing.
Overall – I couldn't be happier with our choices and would definitely be coming back time and again!