Famous for being home to thousands of species, Kew Garden might not be as gripping as a zoo, but the allure of the floras are not to be underestimated. Nestled in the south-west corner of London, this royal garden was opened in 1759 and boasts over 212 hectares of ground. A popular tourist destination and a magnet for plant lovers, it's a great place to visit on a summer day along with a picnic.
A Short History of Kew Garden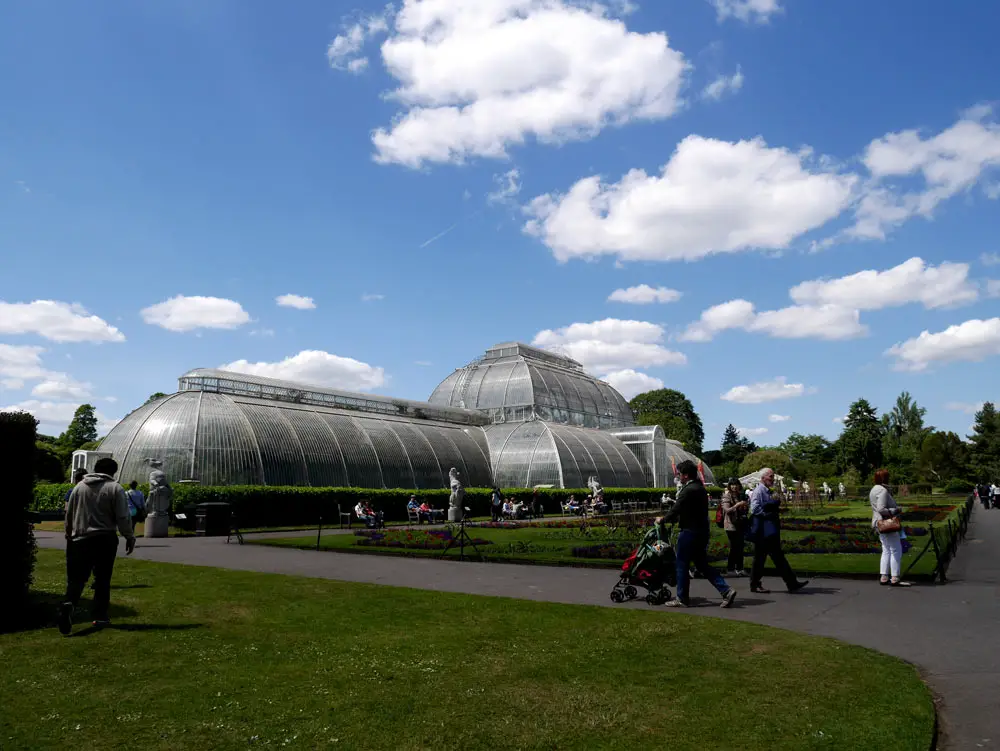 The Kew Garden area has been linked to the royals since the 13th century, and eventually become the home to many royals when the Richmond Palace was built in the Henry VII. It became the Kew Field in the 17th century, and eventually merged into the royal estates of Richmond in 1772. From then on, it begins to take on its modern incarnation with the building of the Chinese Pagoda in 1761 by Willian Chambers and a plant collector was appointed in 1771 to oversee the collection.
In 1840, it became a national botanical garden. In the following decade, greenhouses were built and Kew Garden was put on the UNESCO World Heritage Site in July, 2003.
Kew Garden Opening times:
 27/3/16 – 29/8/16 Mon – Fri 10:00 – 6:30, Weekends 10:00 – 19:30;
30/8/16 – 29/10/16 daily 10:00 – 18:00
 30/10/16 – 17/2/17 daily 10:00 – 16:15
11/2/17 – 25/5/17 daily 10:00 – 17:30
Please be advised that individual attraction closes at different times, check the website for more details 
Kew Garden Admission Fee:
Adult: 15, Concession 14, Children (4-16) 3.5; Family tickets available
Note: the queue to the ticket office can be long, it is adviced that you buy your tickets before your trip.
How to get to Kew Garden

:
I took the district line to Kew Garden Station (zone 3) and followed the crowd to Victoria Gate. I won't do a better job than the Kew website. But if you want some tips on London Transport, my guide is here.
Flora of Kew Garden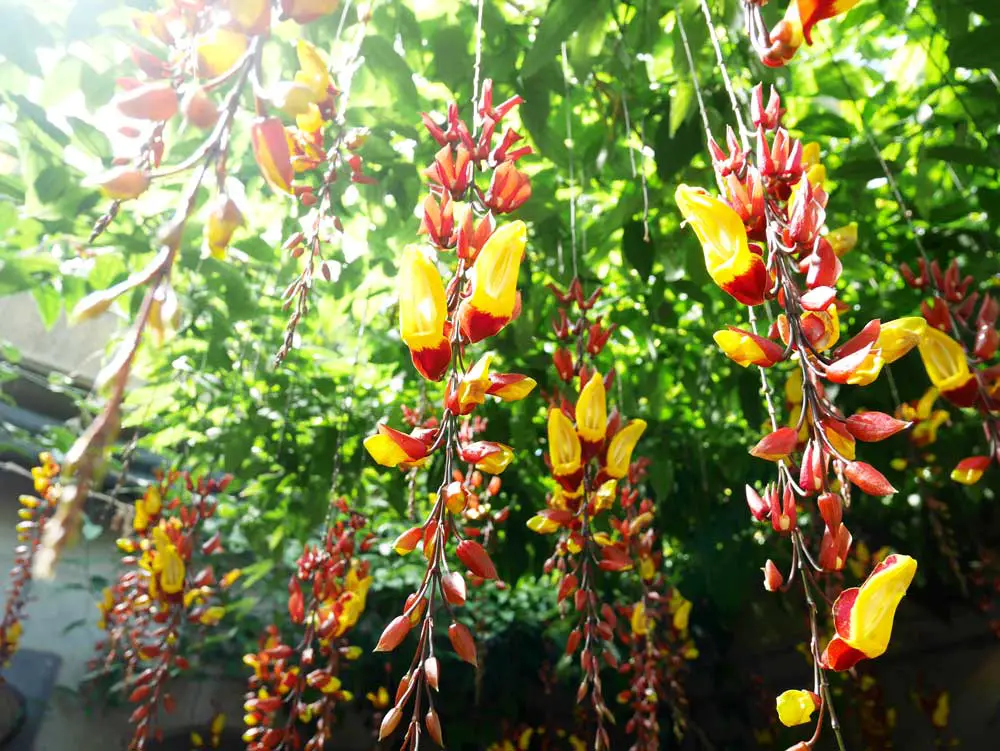 Kew Garden is home to over 30,000 different species of plants, and the great variation of floras is difficult not to admire even if you have zero idea of what they are. I certainly have little idea of what species I was taking a photo of. None the less, there are still some lower level groupings from which we can understand and remember, such as climates:
Palm House

The first greenhouse you see if you enter through Victoria Gate, its magnificent wrought iron structure with green tinted glass is a stunning picture in itself. It houses palm trees and you can go to the walkway to admire them from the canopy level. The spiral staircases are a hidden gem in themselves.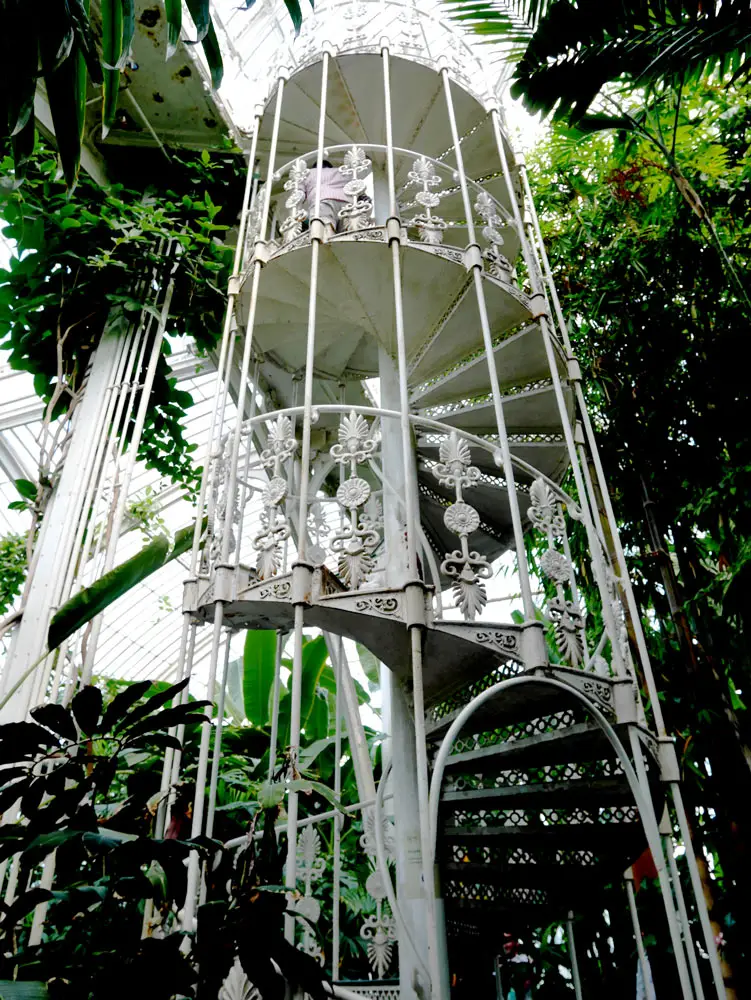 Alpine House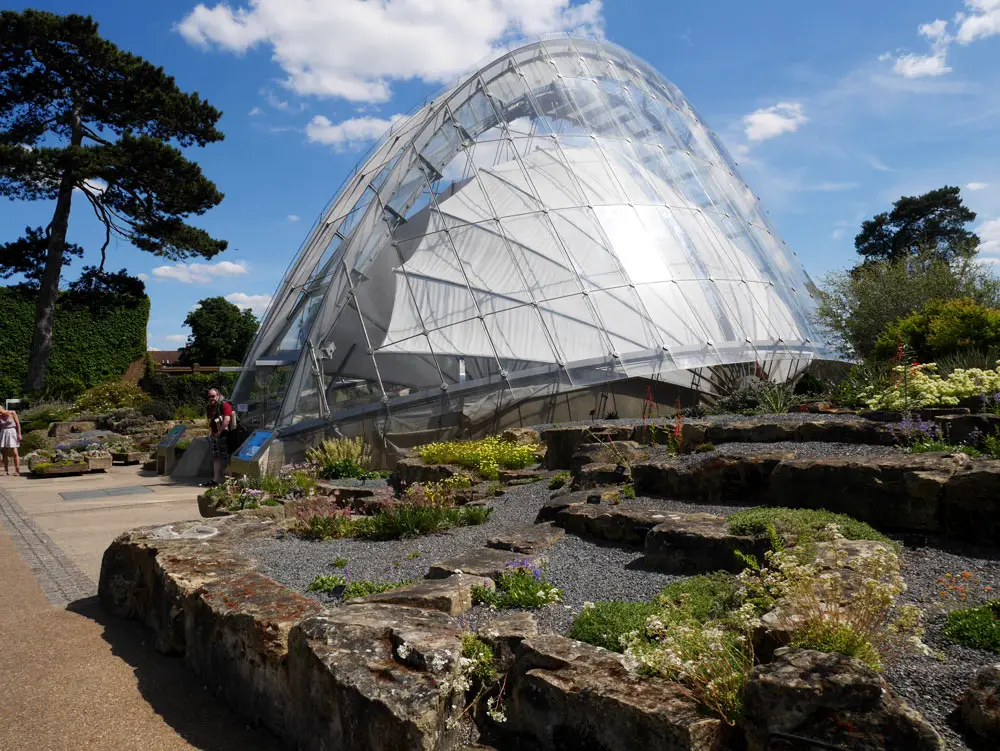 With a roof that resembles the spine of a dinosaur, the Alpine House is one of the smallest greenhouses at 16 meters long and 10 meters high. Opened in March 2006, it houses a rotating cast of alpine plants that lives from 2000 meters to over 7000 meters.
Waterlily House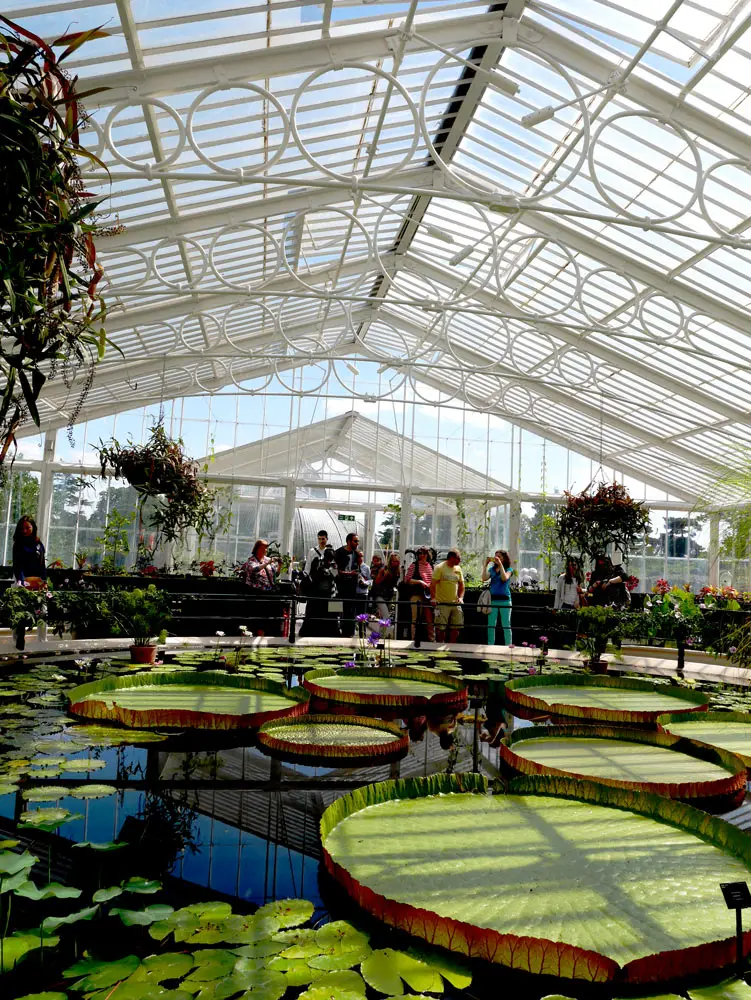 A small, one storey greenhouse not far from the Palm House, the Waterlily house is gorgeous because of its inhabitants. A humid greenhouse, its main attraction waterlilies reside in the pond and there are numerous signs educating visitors on the species.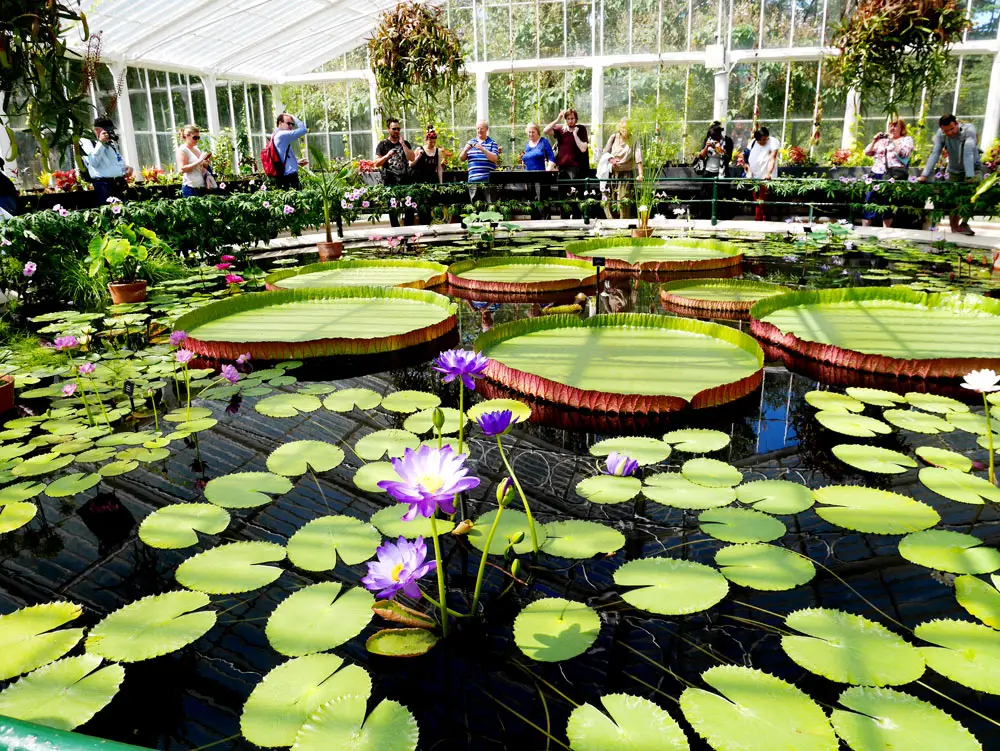 Princess of Wales Conservatory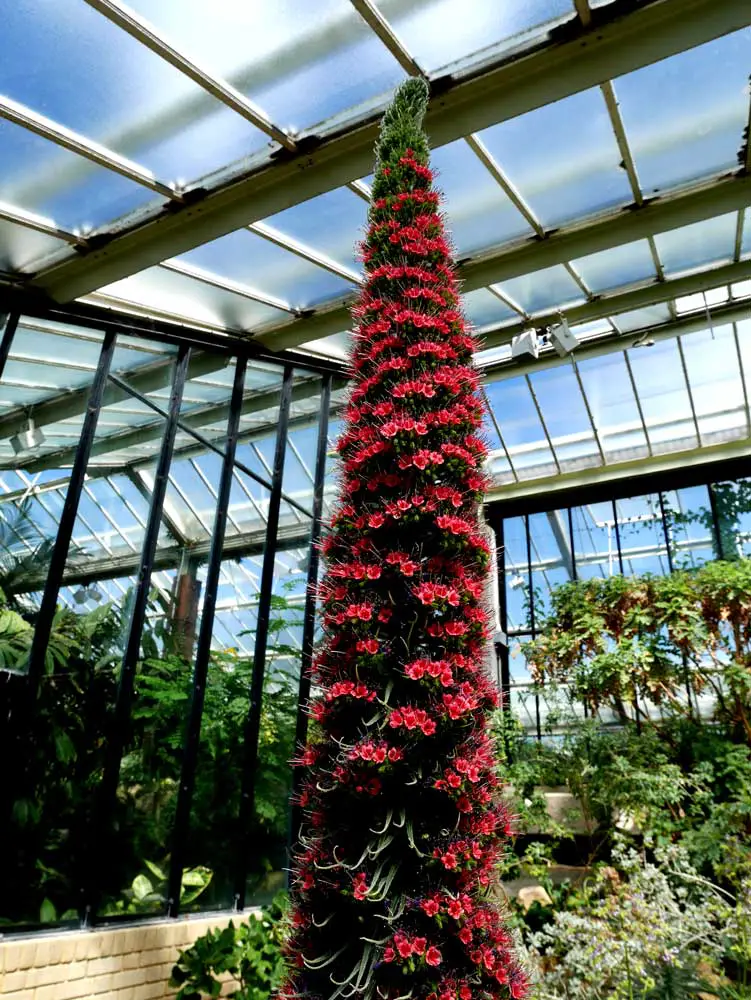 Opened by Princess Diana in 1987, it is the third largest greenhouse in Kew Garden but is actually named after Princess Augusta who supported Kew tirelessly. Housing many different plants in a variety of climate zone, it's like walking in a maze in the conservatory. You will see orchids, cacti, water lilies and even carnivorous plants in the 4,499 square meter space.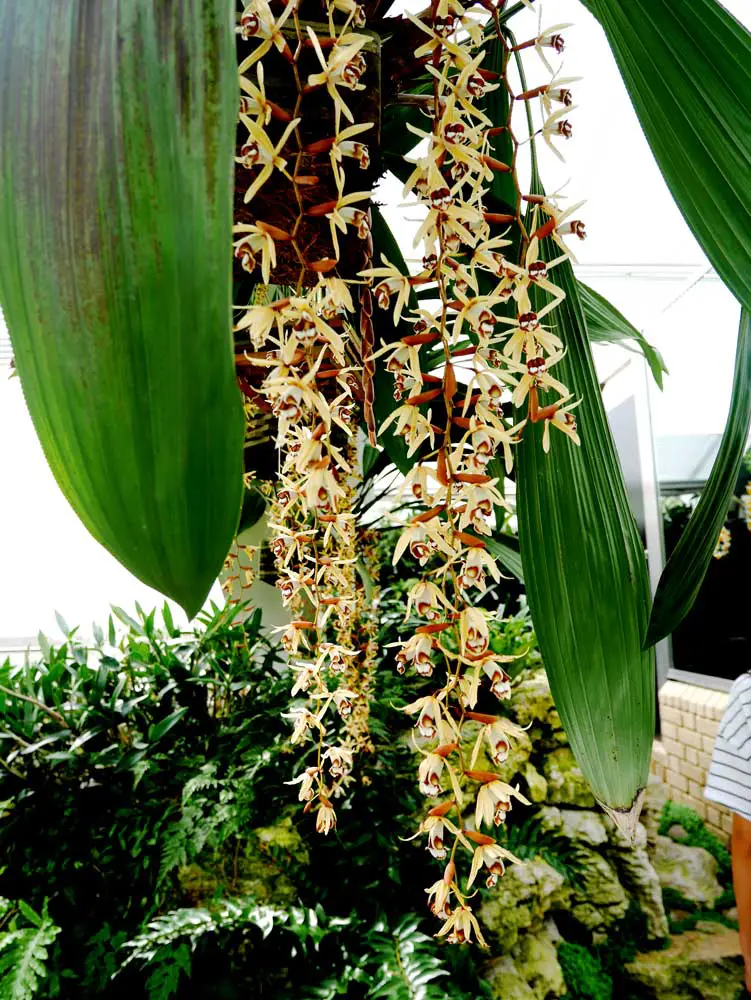 The Temperate House is currently under construction and is the biggest green house.
Sightseeing in Kew Garden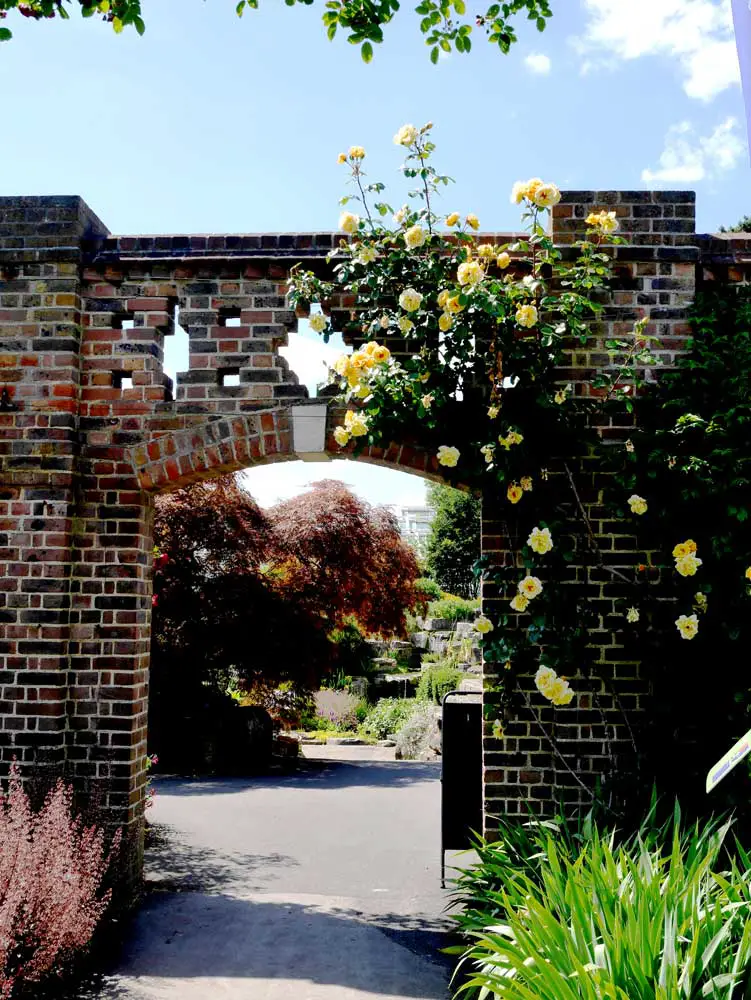 To really explore Kew Garden, you would need to spend a full day there. Aside from the greenhouses, there are various other fixtures and landmarks to see:
Treetop Walkway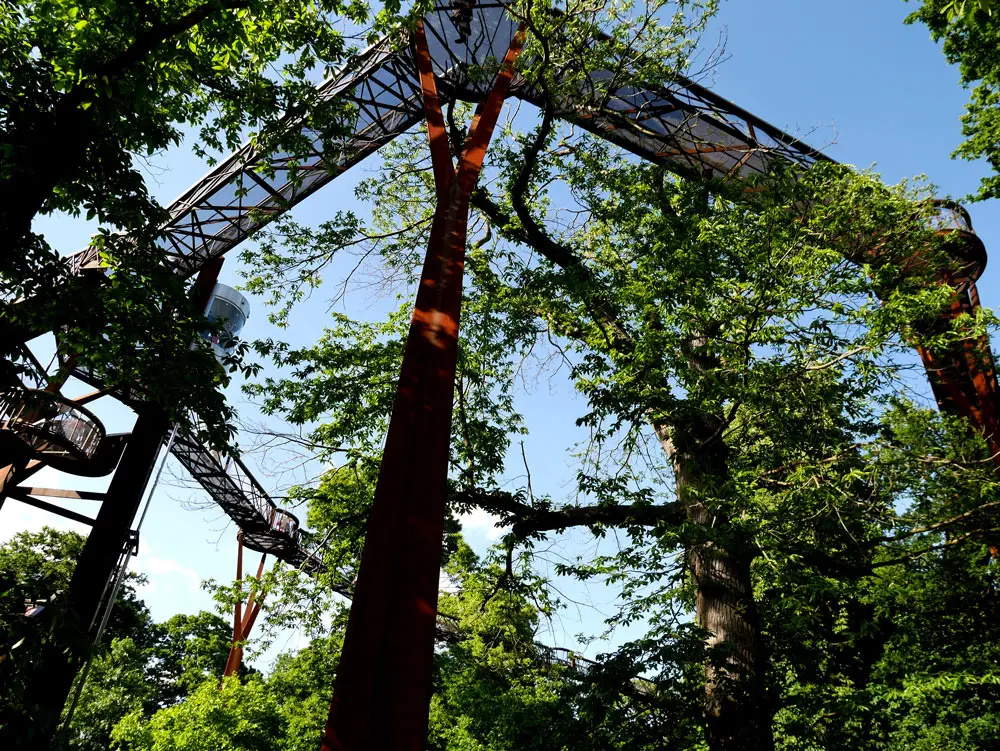 Opened in 2008, this structure is reminiscent of Singapore's Garden by the Bay minus the trees. It stands at 18 meters above ground and at 200 meters long, allowing you to walk along at tree canopy level. Since the ground is made of metal mesh, it's not for the faint hearted.
Sackler Crossing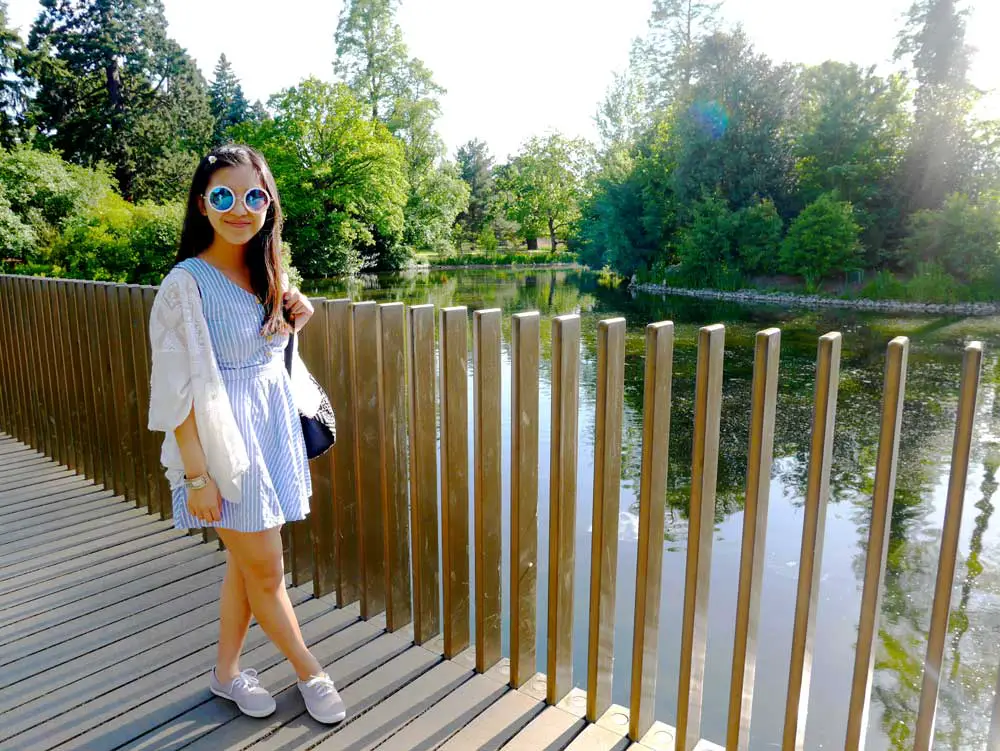 A quirky little bridge built in 2006, it has a unique bronze fence that gives an illusion of being a wall due to the angle they are placed. Combined with the curved granite walkway spanning across the lake, it is a strangely pleasing minimalistic bridge.
Chinese Pagoda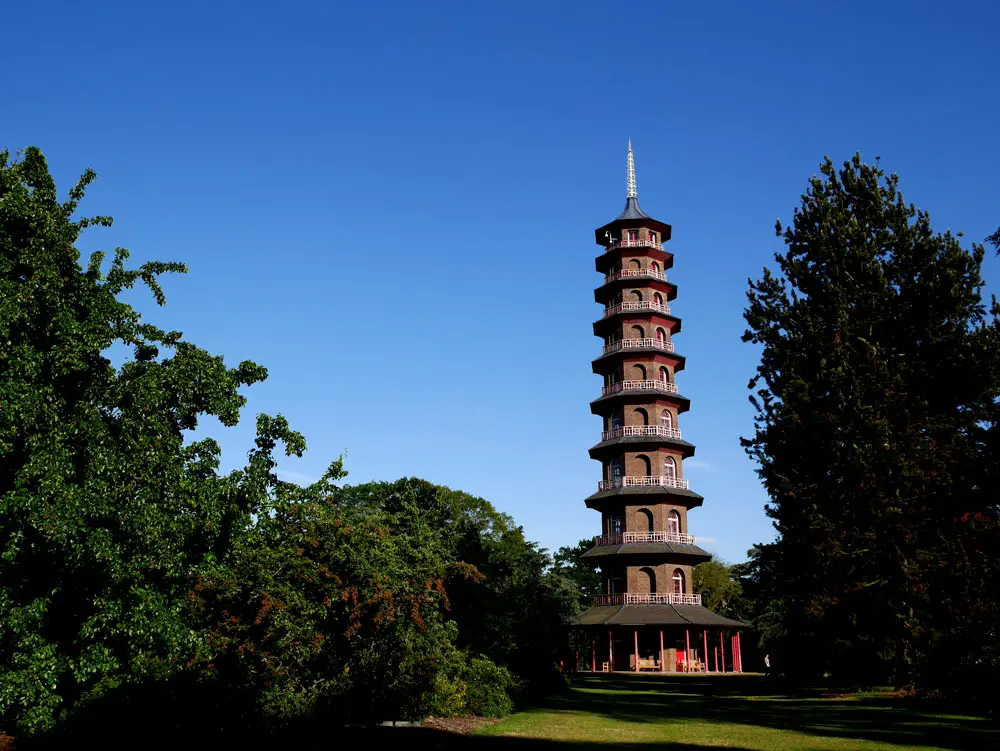 Built by Sir William Chamber in 1762, the Chinese Pagoda is ten storeys high and can be seen from afar. It is opened to the public with 253 steps to the top. It looks great from afar, however, I found it a little lacklustre and disappointing up close.
The Japanese Gateway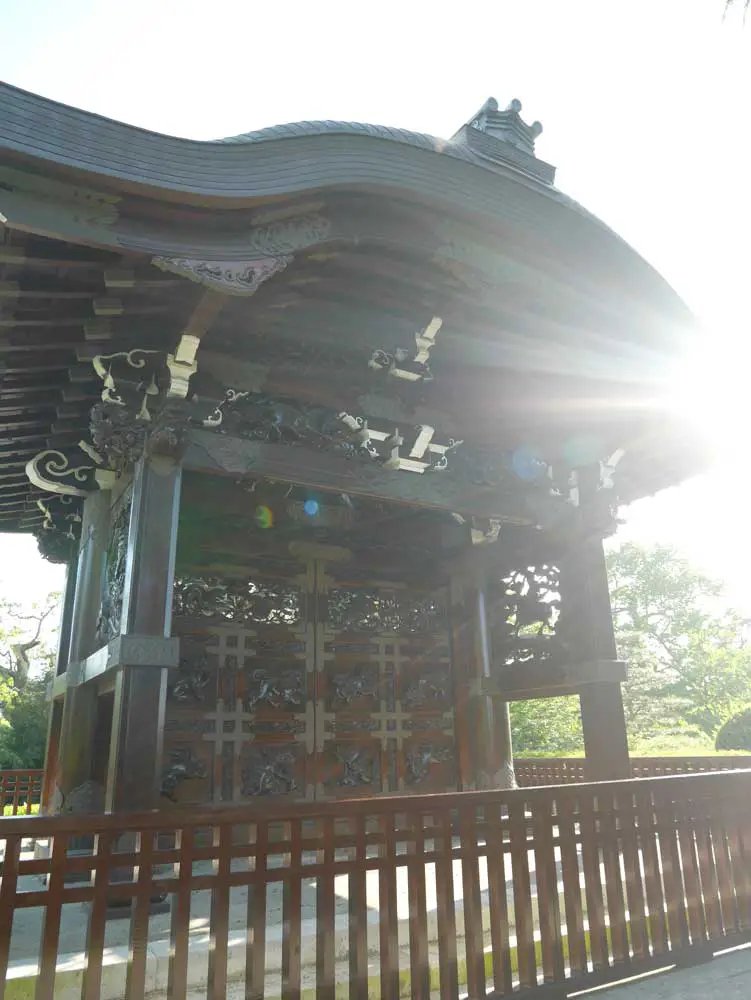 Moved here in 1911, the Japanese Gateway was originally a piece in the Japan-British Exhibition in 1910. It now stands before the Japanese Garden.
Kew Palace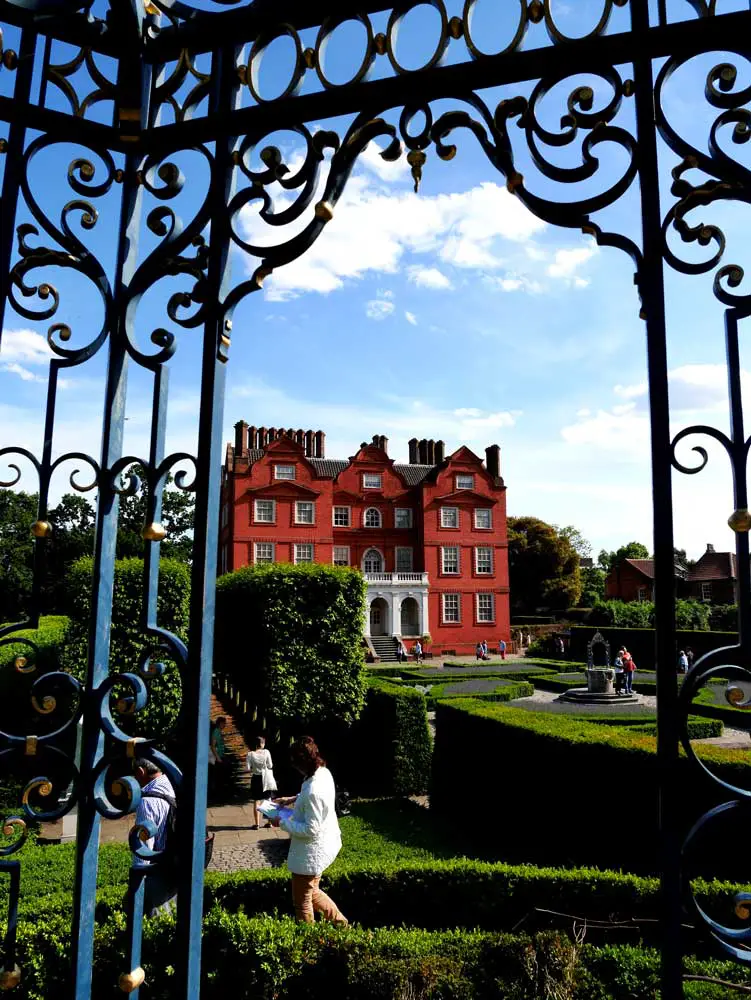 A delightful orange palace, it is the smallest British royal palaces built around 1631. Originally a Dutch Merchant's home, it was built in the Flemish bond style and purchased by George III. It is open to visitor and connects to the Queen's Garden.
General grounds: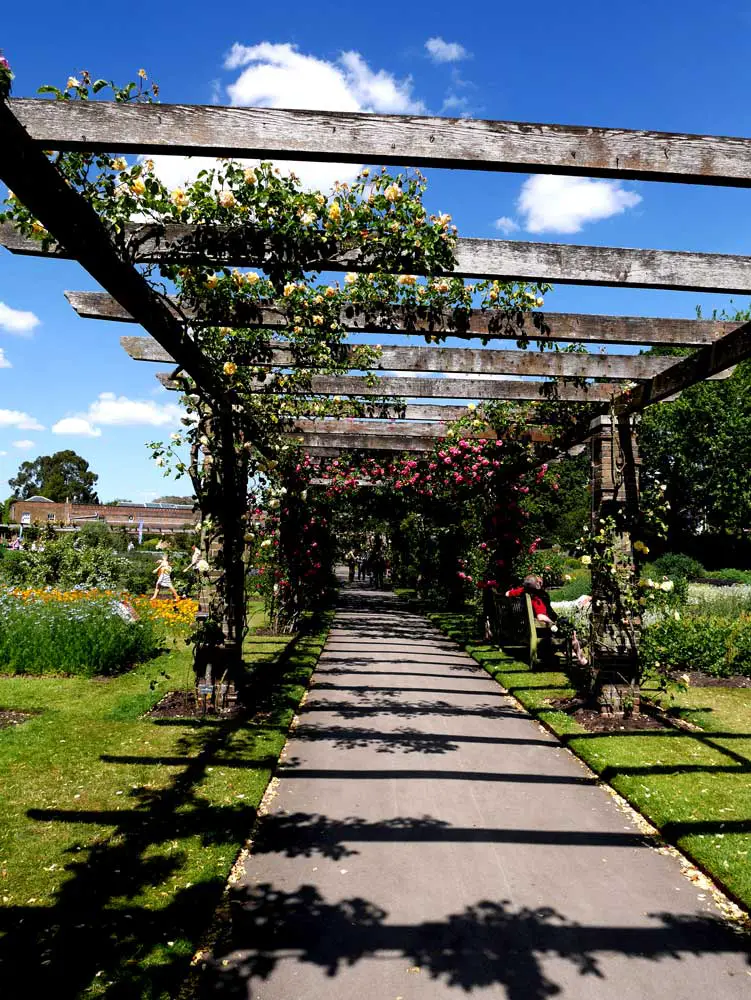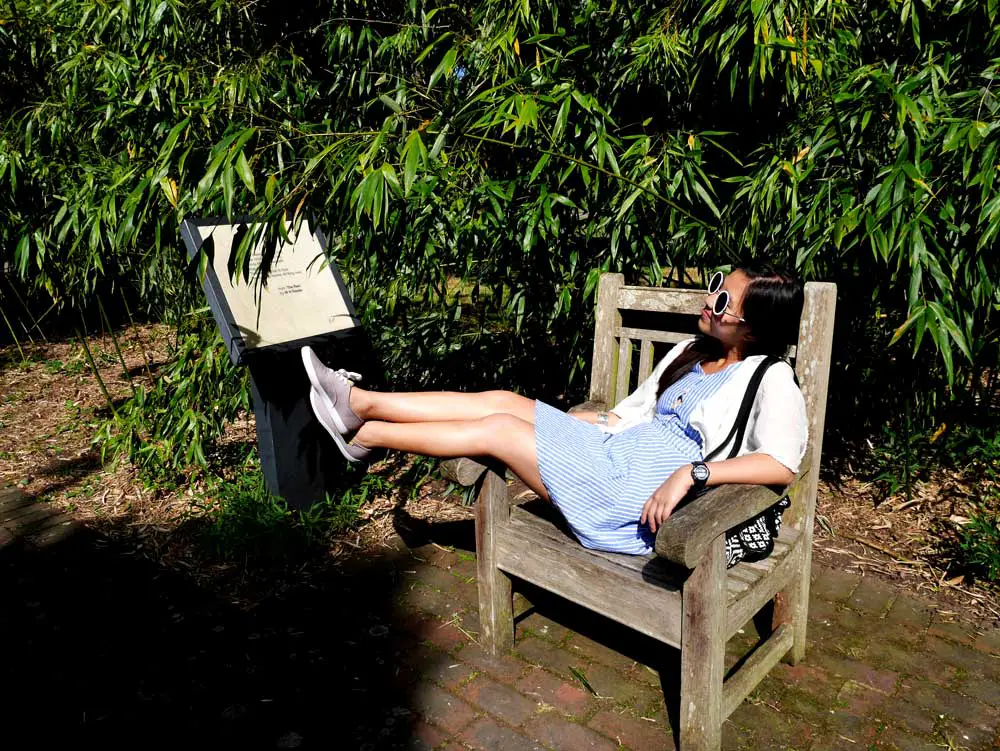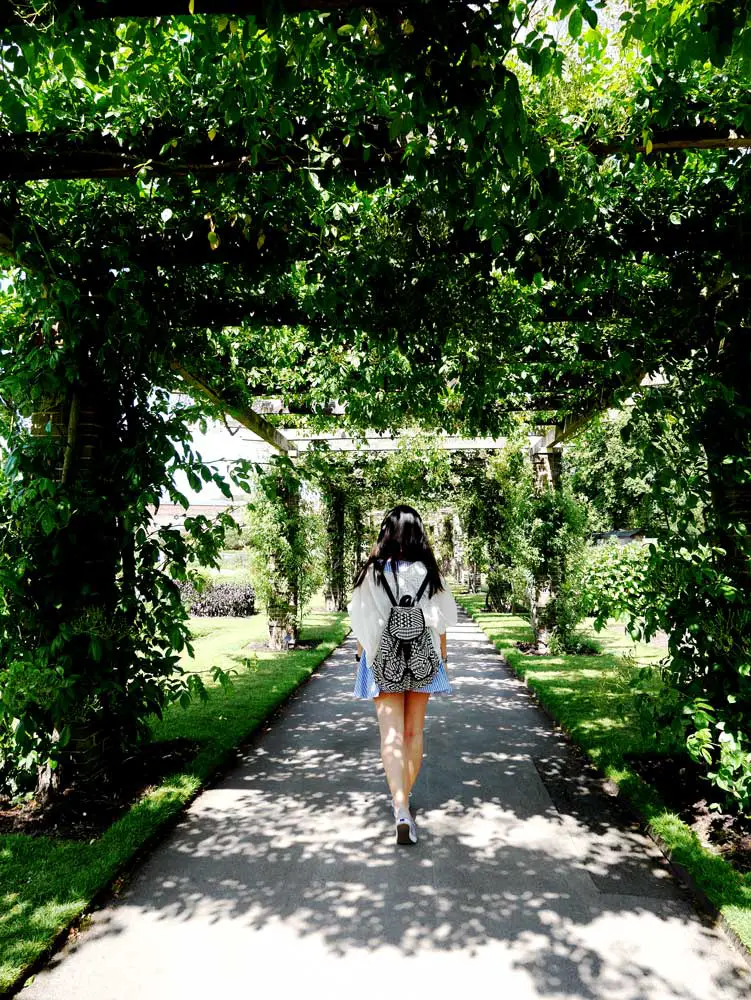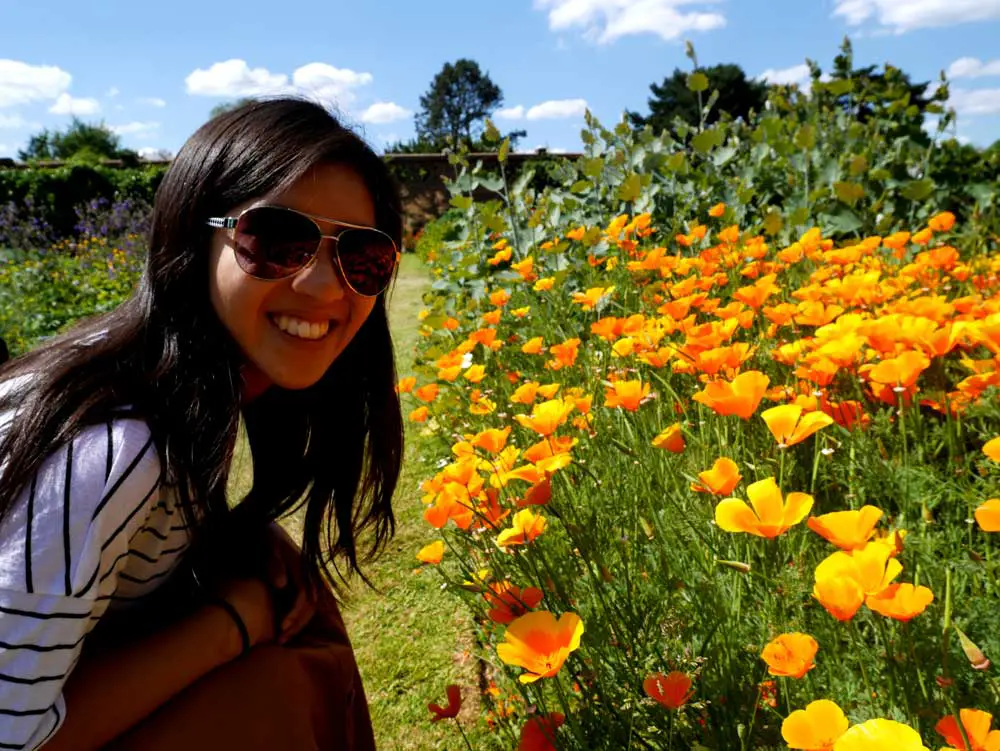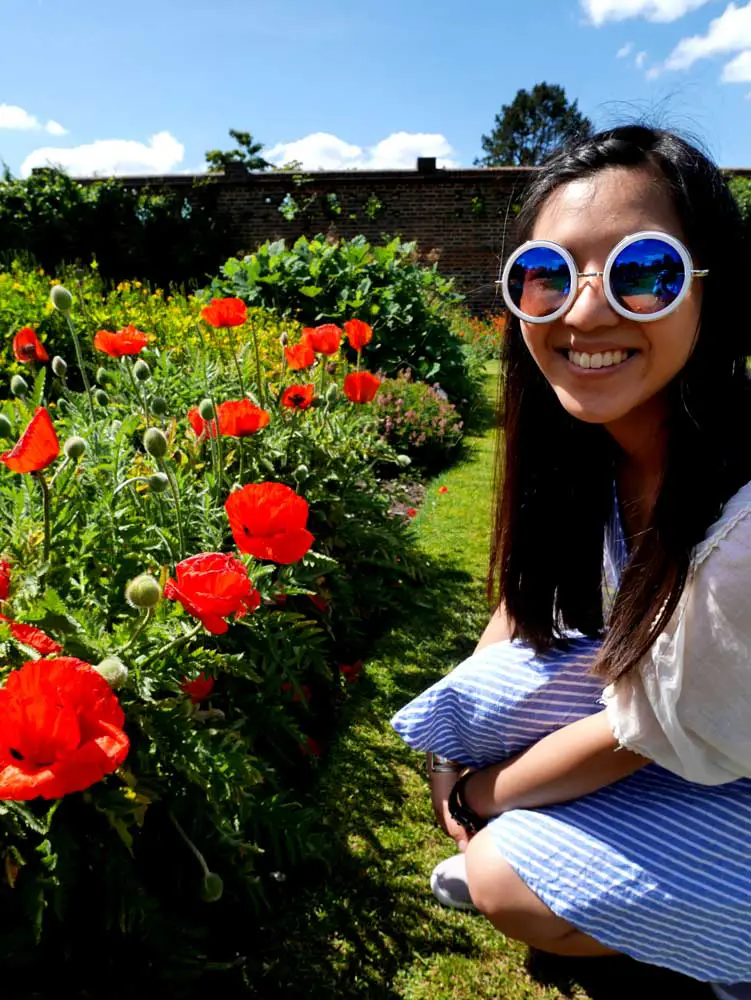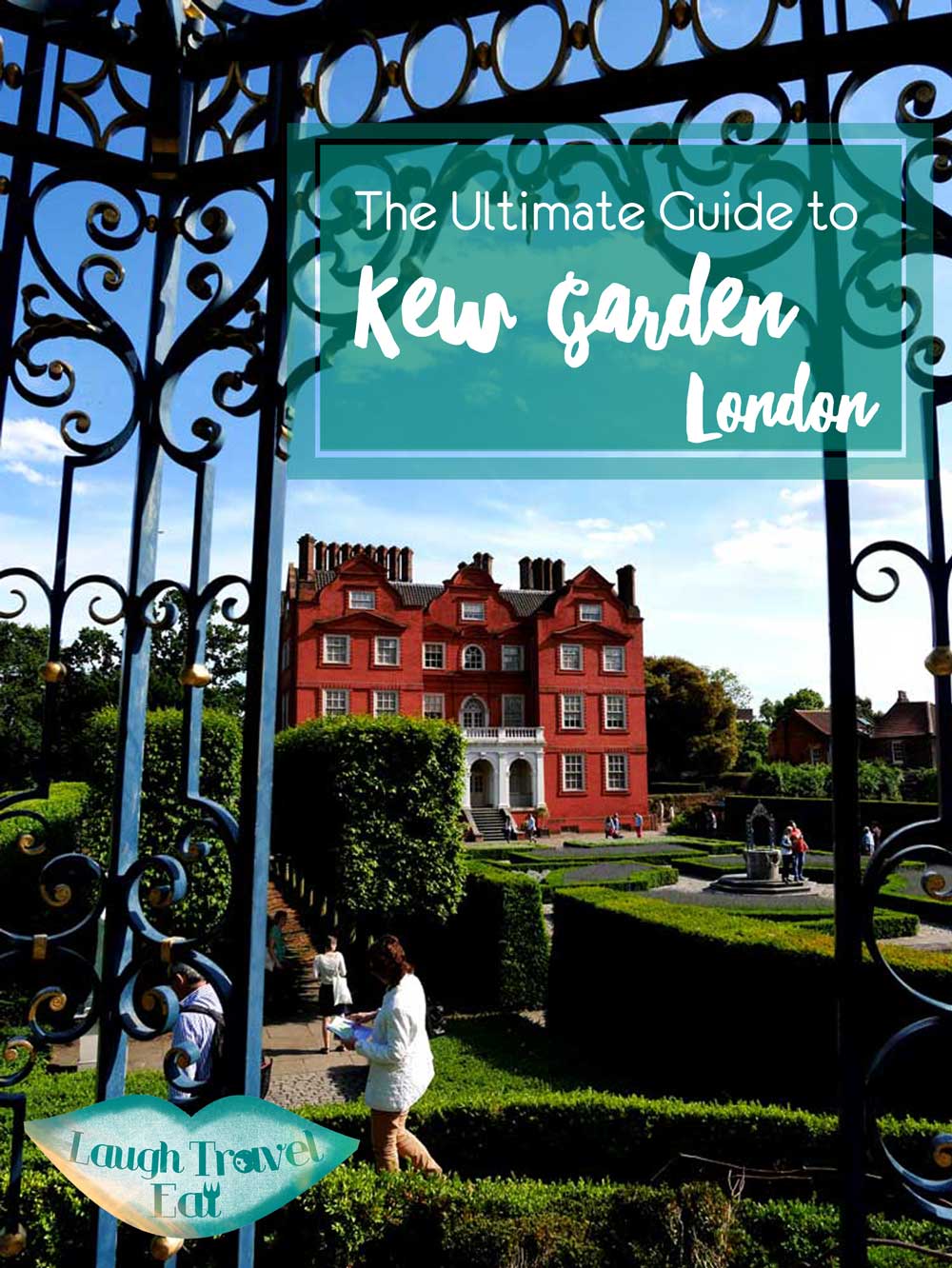 Note: this post contain affiliate links, which means that I get a % of the sale if you click through and buy something but at no cost to you.