For most Londoners, you probably smiled and nodded when you see the words Burger and Lobster. For those of you who don't know what I am talking about, well, you are missing out and I am here to correct that.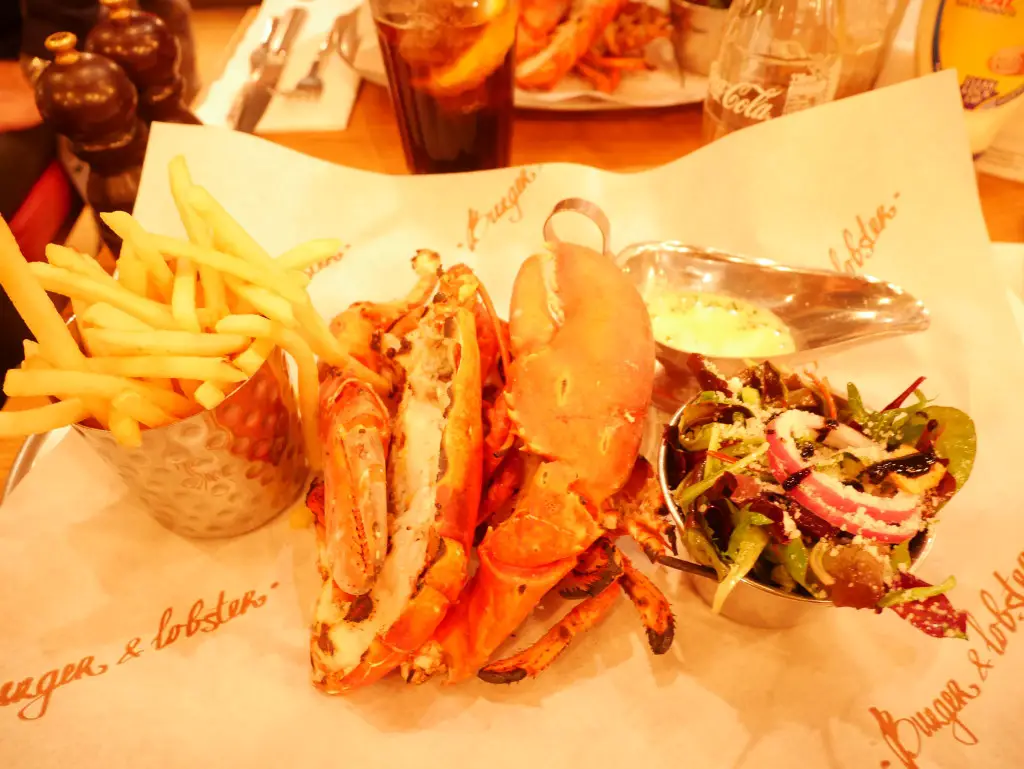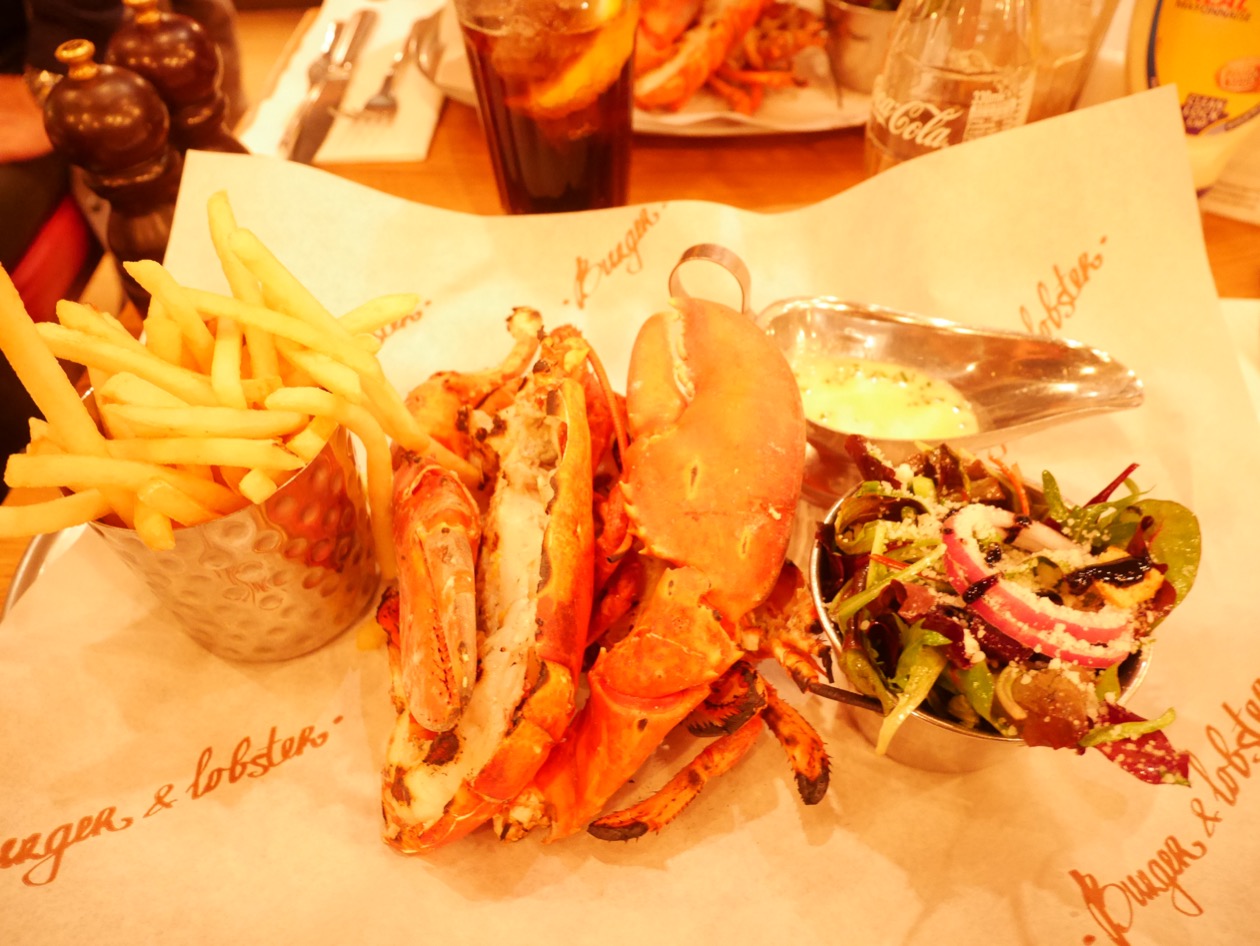 You get fries, salad and lobster with butter for 20 quid 🙂 not bad right?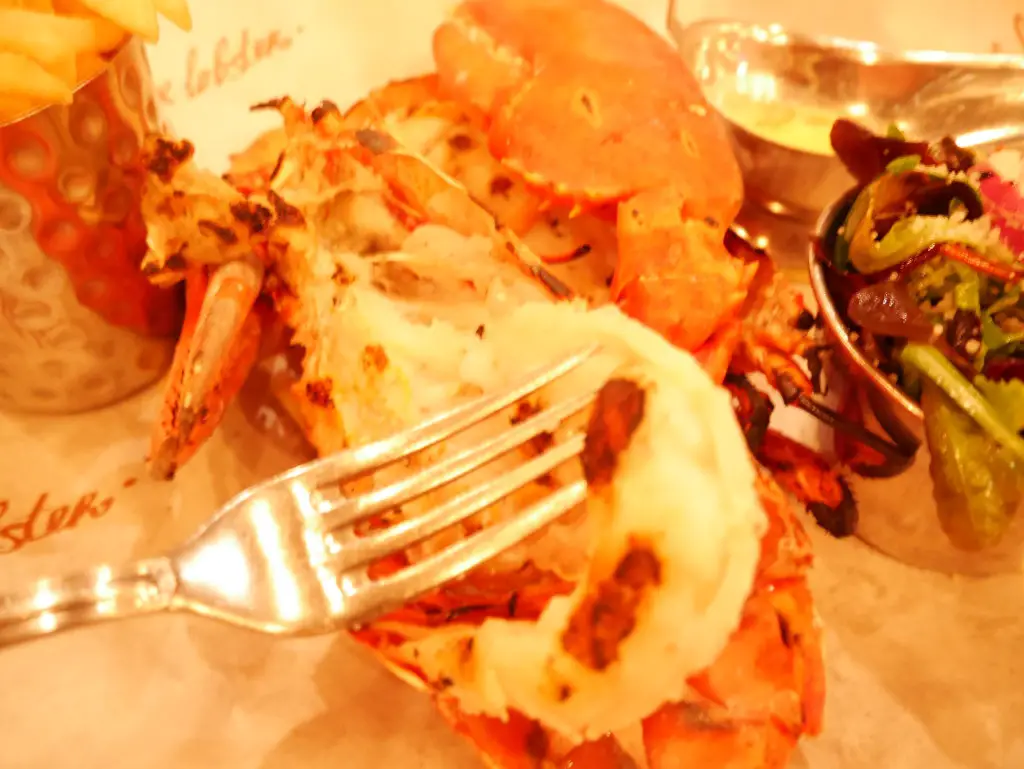 Taking London by storm, this innovative dining experience has generated quite a fanfare among locals and tourists alike. Serving only three main courses, diners have a choice of grilled or steamed one kilo Lobster, 180 g Burger or Lobster roll all at the price of 20 pounds including chips and salad. The limited menu is made up by the variety of alcohol beverages on offer, since the restaurant doubles up as a cocktail bar which also comes in handy for waiting guests since there is always a long queue for tables during meal time.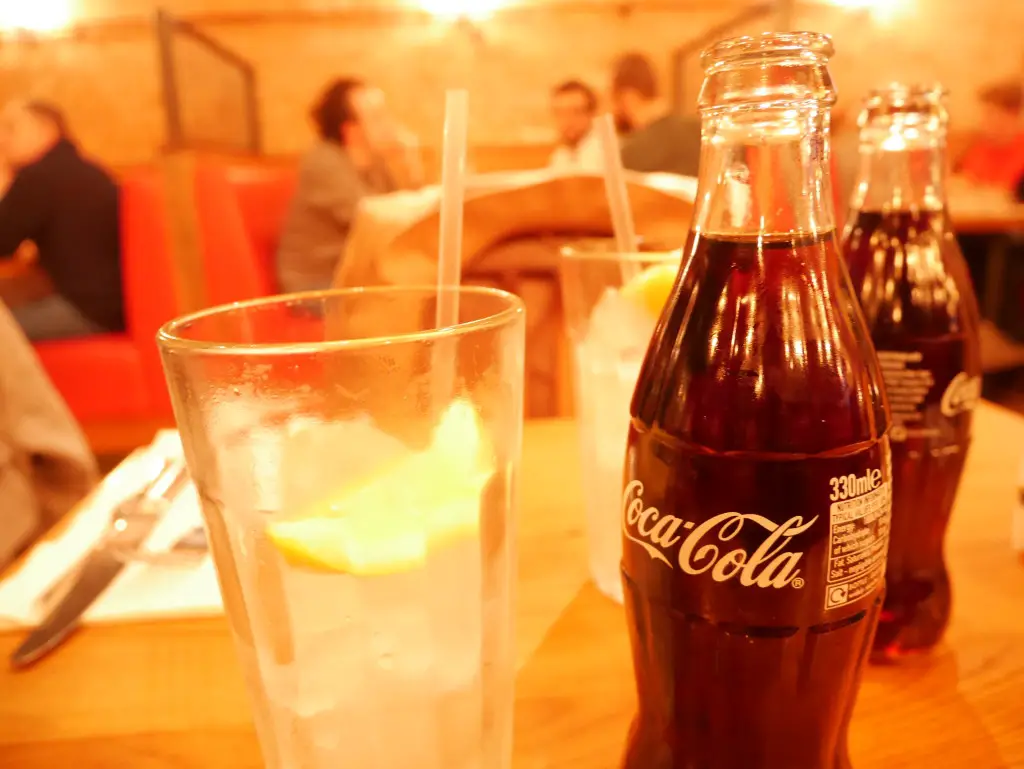 Vodka, Whiskey, Tequila, Cocktail, Wine, the dazzling array of choices with names that escapes me costs an average of 10 and will keep anyone happy. For those who are on a budget, tap water is free and surprisingly delicious and soft drinks cost a comparatively measly 3 pounds. Another thing to keep an eye out is their catch of the day. Perfect for large groups, you can share a huge lobster together and make a fun evening out of it.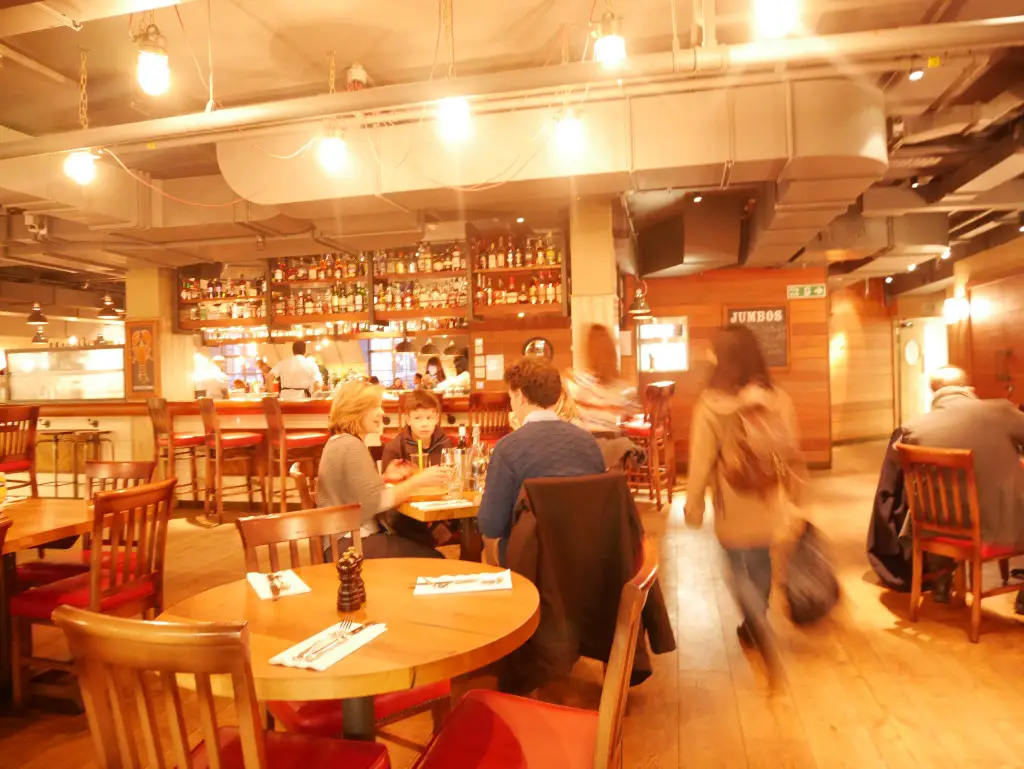 (My sister literally running towards our seat – she was that hungry!)
Now boosting six stores across the capital, the chain maintained the same décor of chic, contemporary high class diner with a mixture of booths and table with red -leather seats and brick panels. Most don't accept booking and central stores tend to fill up quickly. If you are in Knightsbridge, head to the one on the fifth floor of Harvey Nichols for a better chance to get seated.
P.S. they do charge a whopping of 12.5% service. And if you are a messy eater, ask for a bib.
Website: https://www.burgerandlobster.com/