Having stumbled upon this gem whilst researching for New Years' Eve Party, this well hidden basement cocktail club had quickly become one of my favourite places in London. Contrary to its namesake, this charming place is situated only a stone throw away from Leicester Square underground station. Reached via a flight of metal stairs, you will enter through a secretive entrance into the romantic lit club with grand red leather sofas, elegant wall mirrors and opulent red velvet curtains.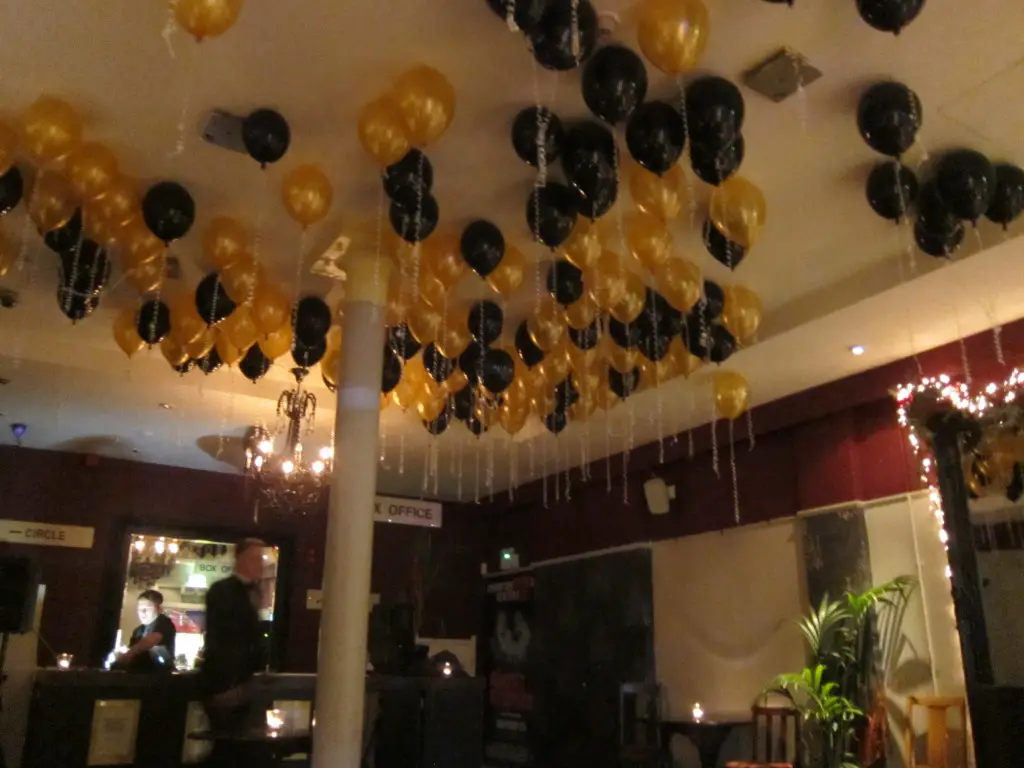 Floating black and orange ballons giving the ceiling a festive vibe.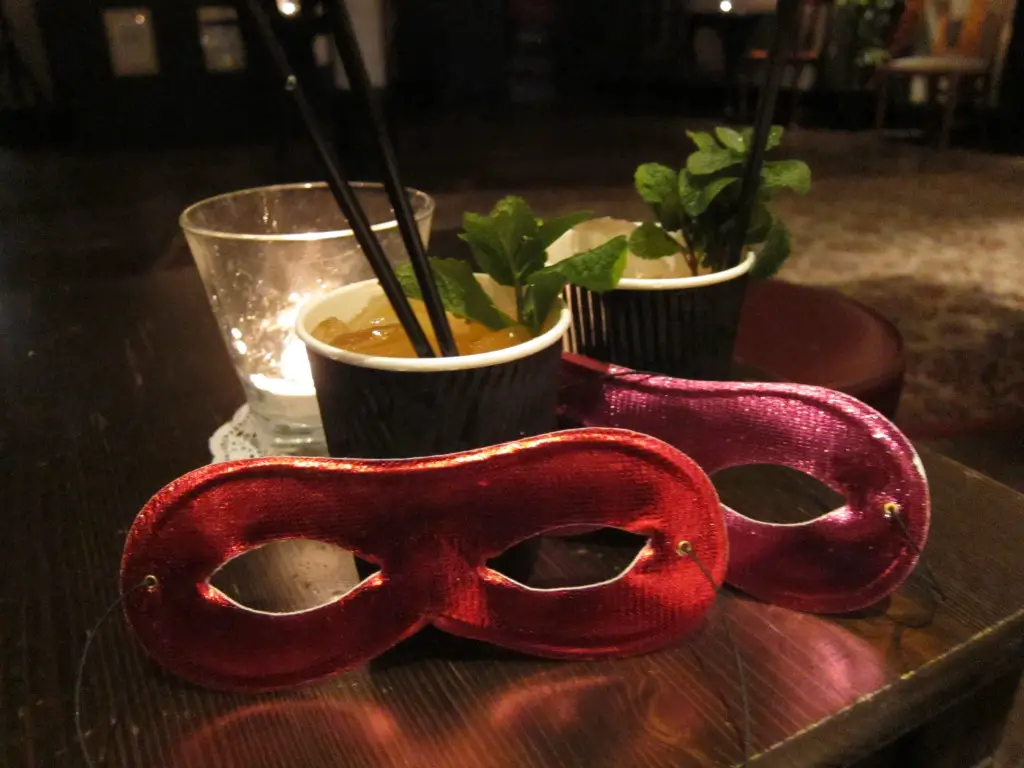 Our welcome cocktail and mask
From the classic Mojito to savory Monkey Nut featuring real peanut butter to my go-to drink luscious Pornstar Martini, you will have to fight to urge to order the entire menu and spend a long time choosing upon the wide arrays of drinks available. The bartenders there are ever friendly and always happy to recommend; but if you fancy something a little more different and off menu, ask for a Zombie Killer (see the photo below).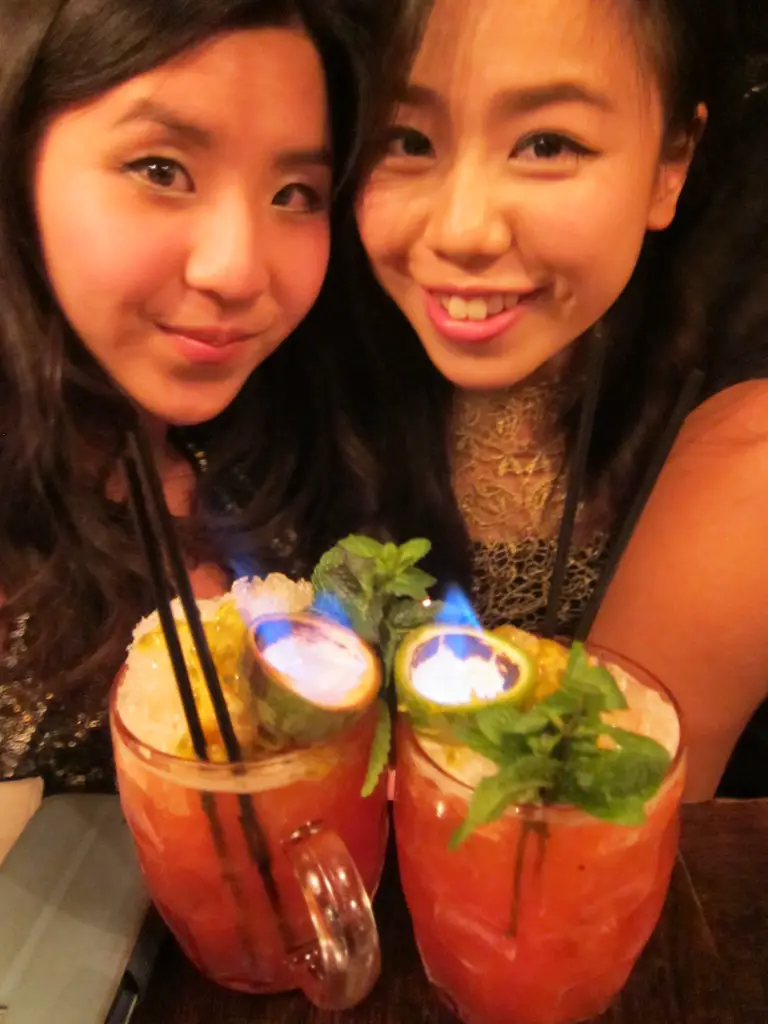 The delicious Zombie Killer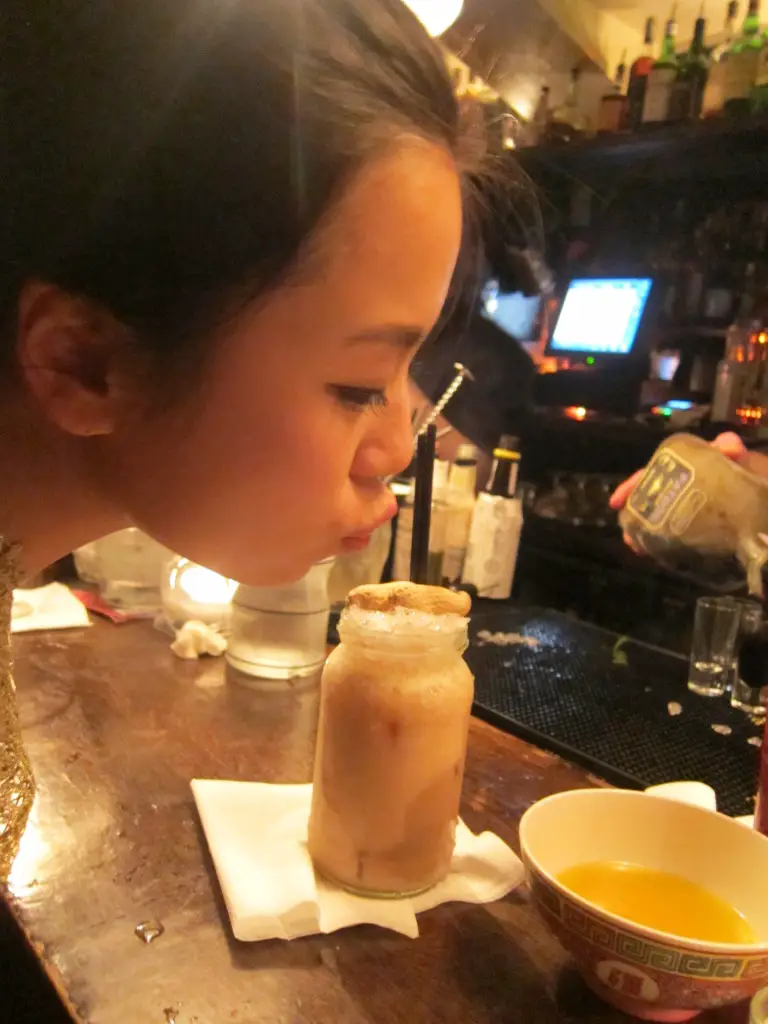 Monkey nut <3
Drinks are priced from £8 to £10, which whilst standard for London is a bit on the expensive side; but fear not! You can get two for one during Happy Hour all day Monday and from 5 to 7pm on other days. Be sure to arrive early or book a table because seats can go very quickly, and you will also need to make sure at least one member of the party apply for their free membership online (through their website below) at least 24 hours beforehand. You will need to pay £1 for the card, but the drinks are well worth it.
Address: 6-7 Great Newport St, London WC2H 7JA +44 20 7836 9533
coventgardencocktailclub.co.uk
Nearest station: Leicester Square station
Opening time: Mon- Sat 16:30-0:00