British food isn't exactly famous for being good, but that doesn't mean London doesn't have good food. From Chinese to Mexican, there are many amazing restaurants dotted around  the city and it can be difficult to decide on which one to eat at. While I've lived in London for four years, I admittedly fell into the habit of frequenting the same places over and over again. And that's where food tours come in!
For my top London restaurants, see this post here

Twilight Soho Tour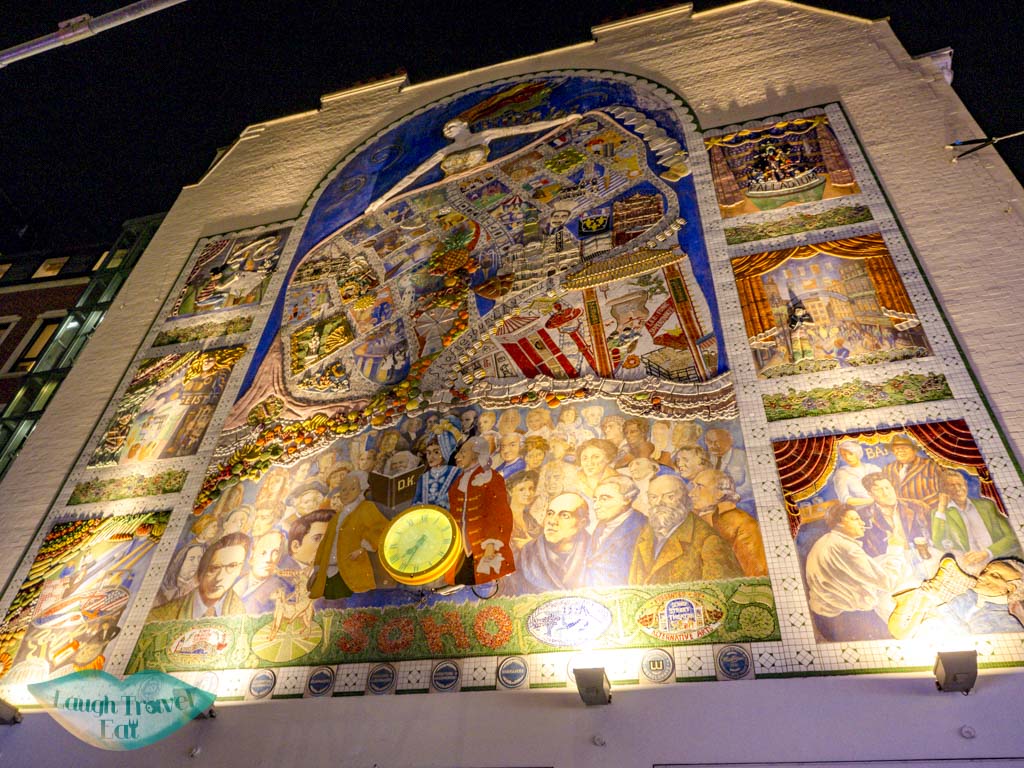 Undoubtedly one of the best areas to find restaurants, I decided to try Eating Europe's Twilight Soho Tour to see what kind of hidden gems I've passed by over the years. And the answer is a lot! Aside from finding out new places to dine at, our guide also had tons of historical tidbits to tell us throughout our roam around the few blocks. It's also a good way to try out a bunch of places in one evening. Some of these places aren't easy to get into!
Clear instruction to the meeting point was given, and we also got a list of recommendations on what else to eat in London after, too!
What exactly was I in for? Here's a recap:

On a cold November afternoon, I rushed my way through the throngs that plague Soho to the food tour meeting point. Never underestimate the pre-christmas crowd, or how confusing Tottenham Court Road Station exits are. The guide for the tour – Jack – was already waiting with a lovely Danish couple who were also on the tour – and luckily for us, the first stop is just steps away.

La Bodega Negra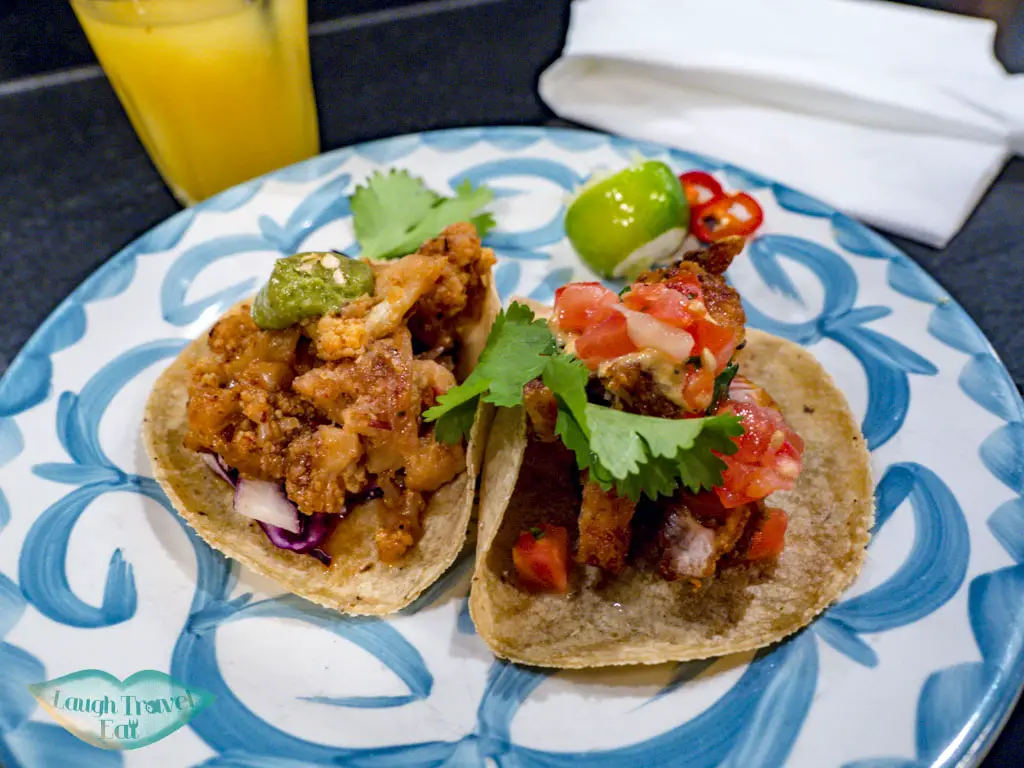 The night started off with tacos. I have to admit, I didn't know that there's a Mexican restaurant in Soho (although I can likely make a long list of recommendations for Asian food).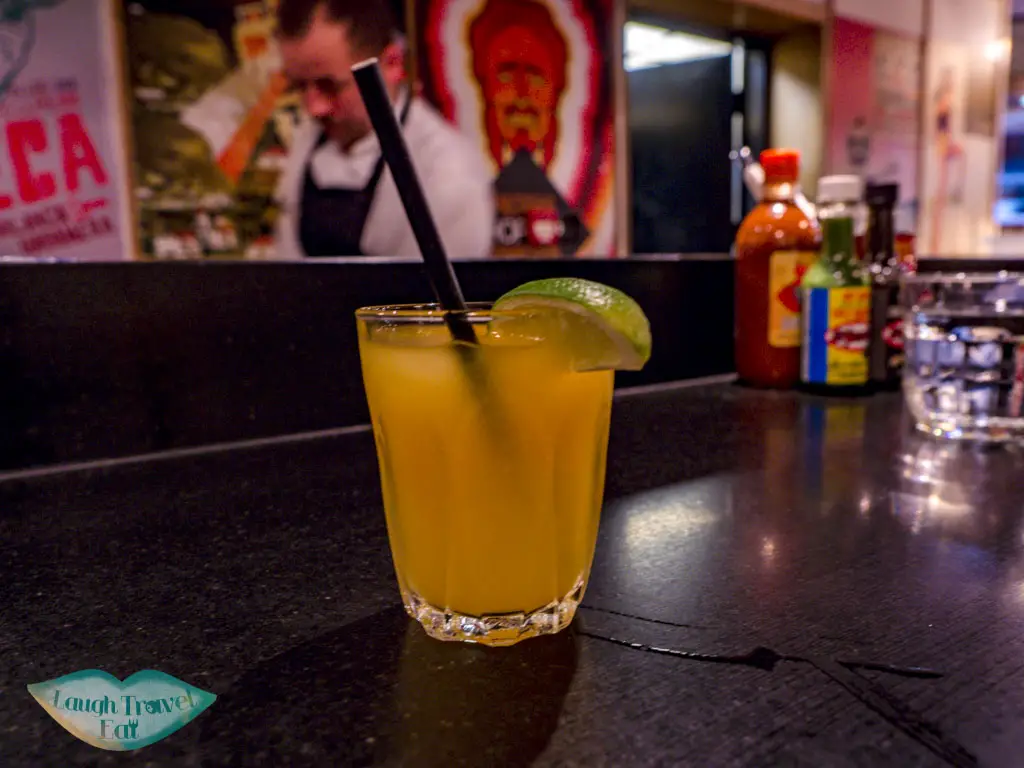 We were served two tacos: fried chicken and a spicy cauliflower, both are delicious and washed down with a margarita.

Nellie Dean 

Next, we wander around Soho to a homey pub for some English food! Did you know that pub stands for public house? We have a table tucked away upstairs reserved for us, and some steak and ale pie. I have to admit, I'm normally not a pie person, but these are flaky, just the right pastry thickness, with plentiful filling and sauce. Accompanying it is some Camden lager, so should definitely be considered local food.

Enrique Tomas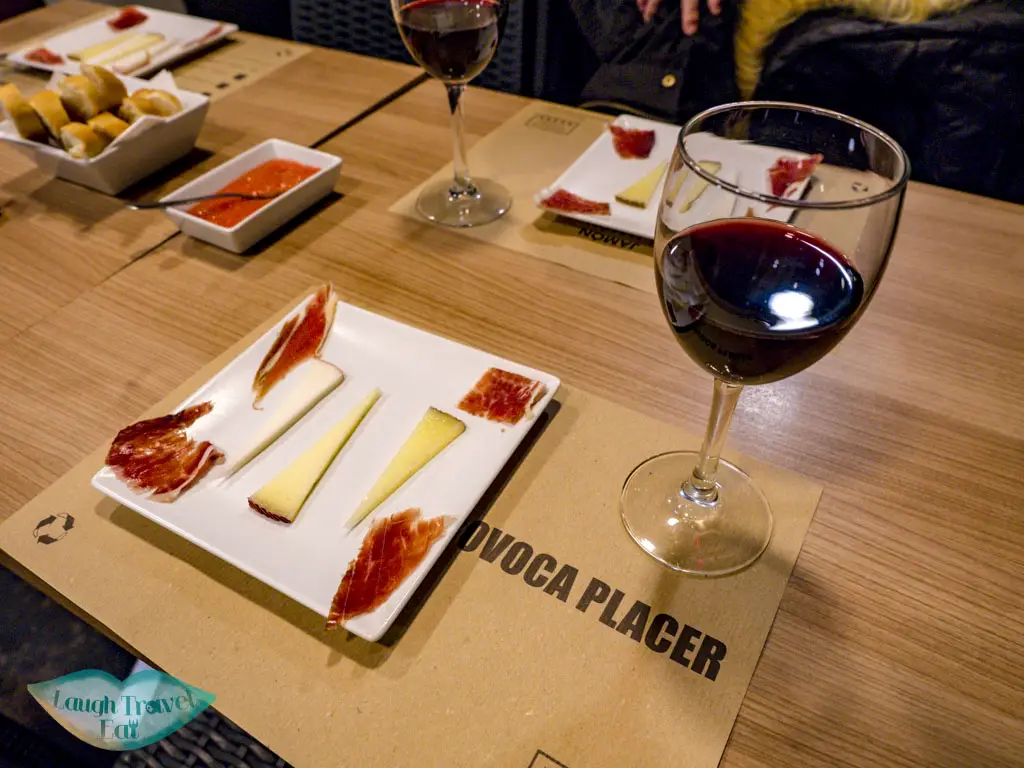 Hopping over to Spain, I mean another part of Soho, for some Spanish cured ham and cheese. They have everything set up for us already, a plate with 3 Cheese and 4 ham, some bread with tomato salsa. One of the employees came and gave us a rundown of what we were trying, and if we like it, we can buy it at the shop as well.

Opium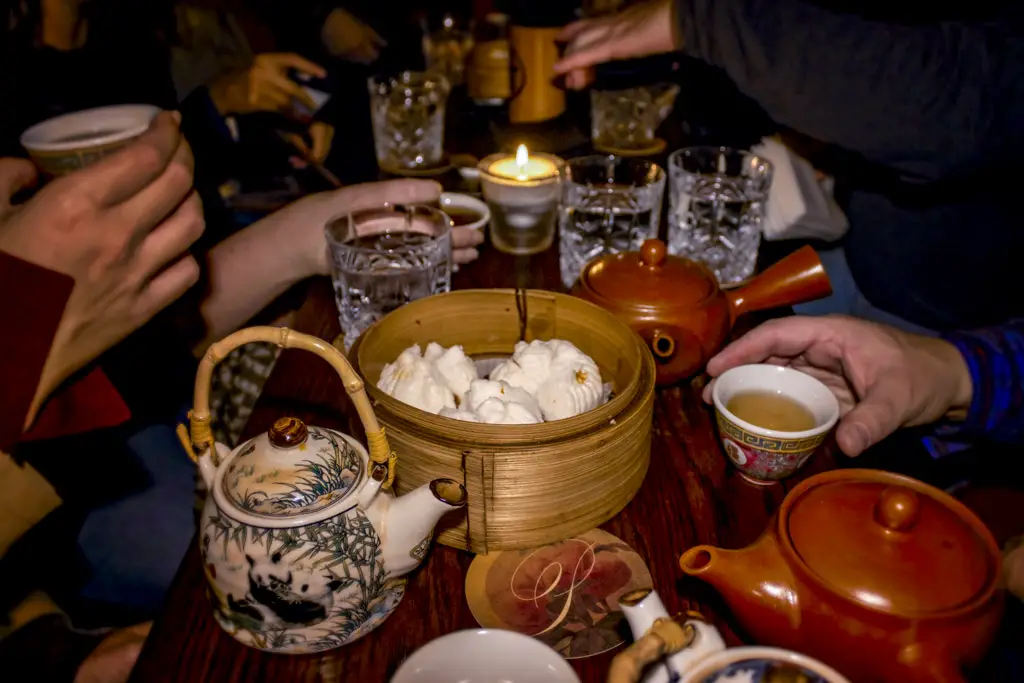 Here comes my favourite stop: Opium. Which is ironic as this is smack in the middle of China Town but I have somehow never heard of it or even see it. The latter is easy to explain, since it is hidden upstairs with a bouncer!
Instead of tea, a delicious cocktail is served in teapot and we also had shrimp dumplings and barbeque pork buns!

Basement sate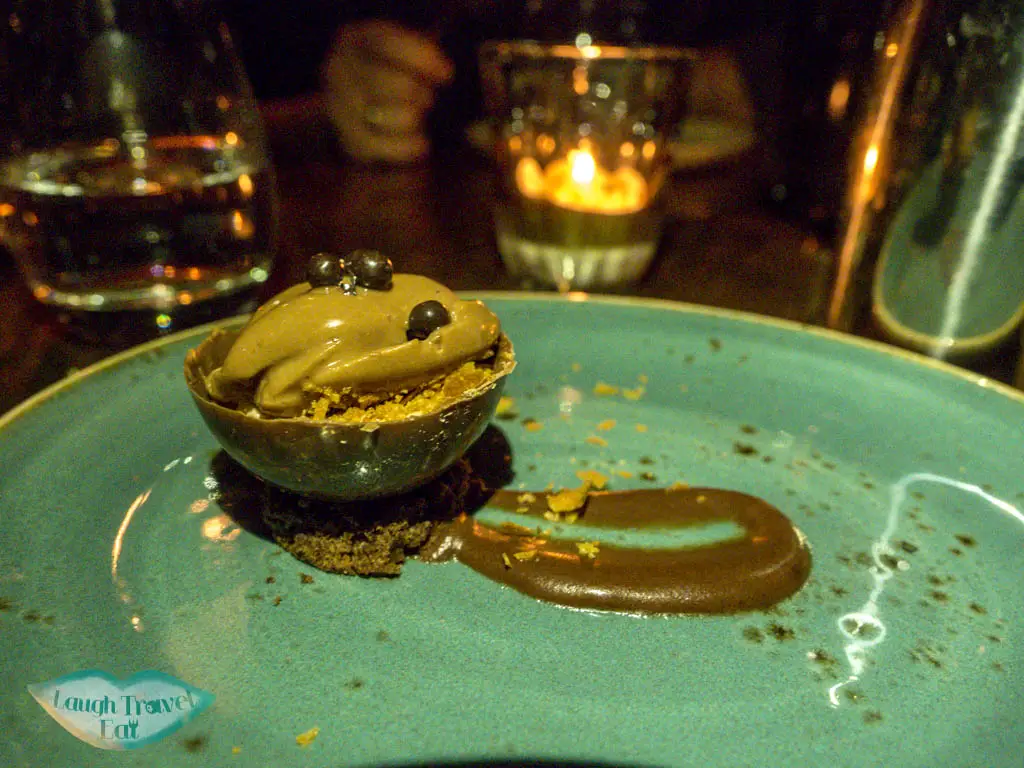 What's a food tour without dessert? Back over the other side of Soho, we slipped into another hidden restaurant, but this time in a basement, for some chocolate goodies. This is a French style establishment and we were treated with a deconstructed Ferrara Rocher!

The tour wrapped up near Carnaby Street with some final history lessons. If you like food and history, this is a tour for you!