A new year often signifies starting afresh and long celebrated before it becomes the huge event that it is today. Aside from the fireworks and partying, there are many New Year Traditions around the world that are interesting and unique with histories that stretch back further than the 21st century. The current calendar we use is called the Gregorian calendar and was introduced by Pope Gregory XIII in 1582. It was an adapted version of the Julian calendar and is a solar calendar (as opposed to lunar calendar which the Chinese, Korean and Japanese followed).
Nonetheless, it had been 400 plus years since the calendar was introduced. From eating luck food to eating grapes, let's do a New Year Tradition tour around the world:
Philippines: Roundness and prosperity 
By Sarah from Travelosio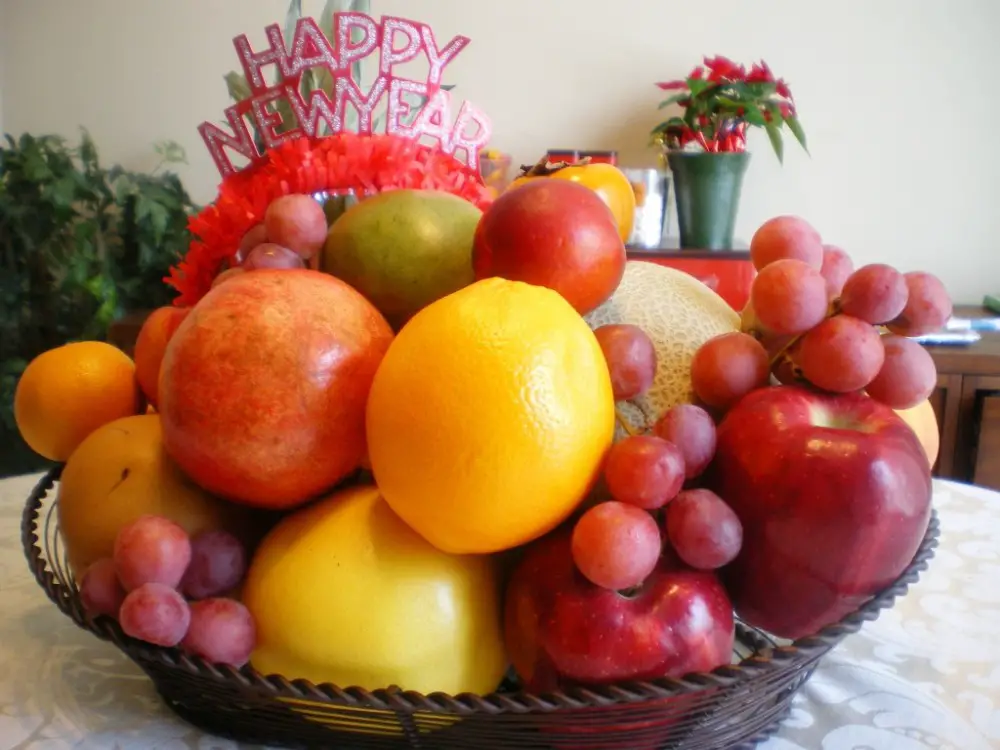 Preparing 12 round and sweet fruits on New Year's Eve. They say that this is originally a Chinese tradition where you need to have at least 12 kinds of fruit on your table when you welcome the New Year. The fruits should be round and sweet and not sour or bitter. Having this is believed to bring you good fortune all throughout the year.
Spain: it's 12 grapes to the New Year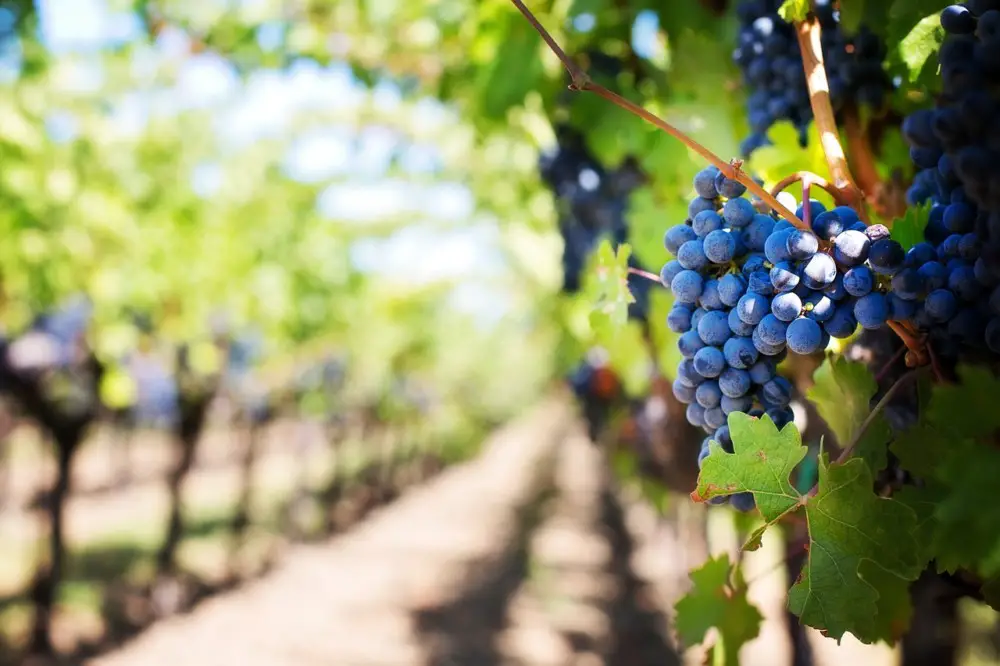 Eating 12 grapes in the last 12 seconds before the New Years begin is not only a tradition but a superstition in Spain. Each grape represents a month in the year ahead and by consuming them all in the 12 seconds before midnight, you will be guaranteed with a lucky, prosperous year. It is also a kind of ego boost if you are able to beat your friend.
Whether you are Spanish or not, this might be a good New Year competition for some fun before the New Year comes.
Japan: 108 bells later…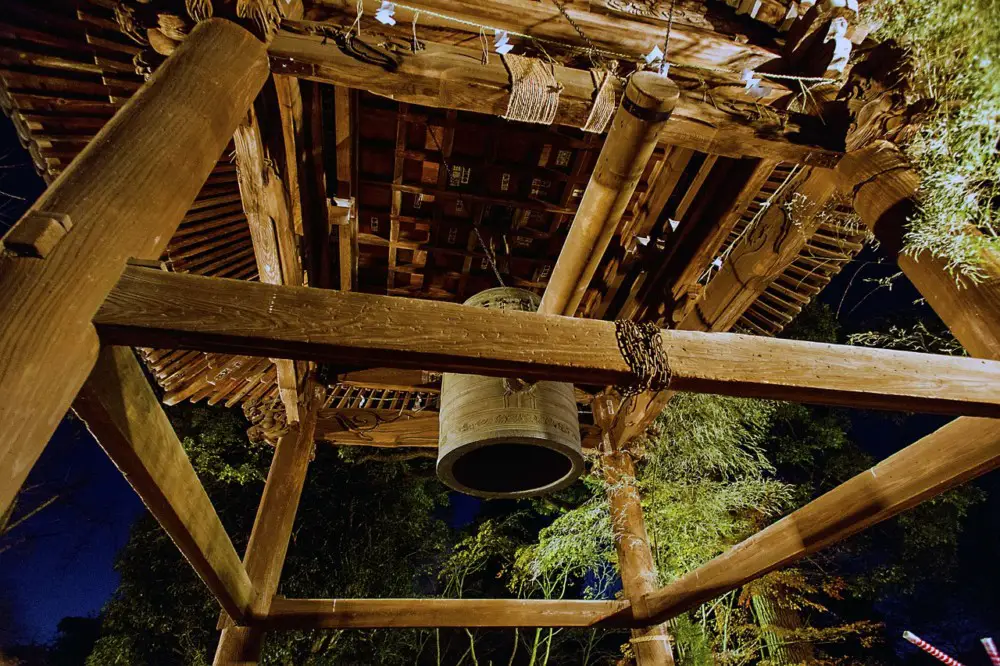 Japanese has their own New Year, but that doesn't mean they don't have a tradition on the 31st December as well. The Buddhist temples around the country will ring the bell in their grounds 108 times and it's known as joyanokane. The meaning behind it is to rid mankind of the 108 worldly sins. Traditionally, the bell is rung 107 times before midnight and once after.
Other than that, they also send postcards with the Chinese Zodiac symbol of the year on it.
Denmark: breakin' plates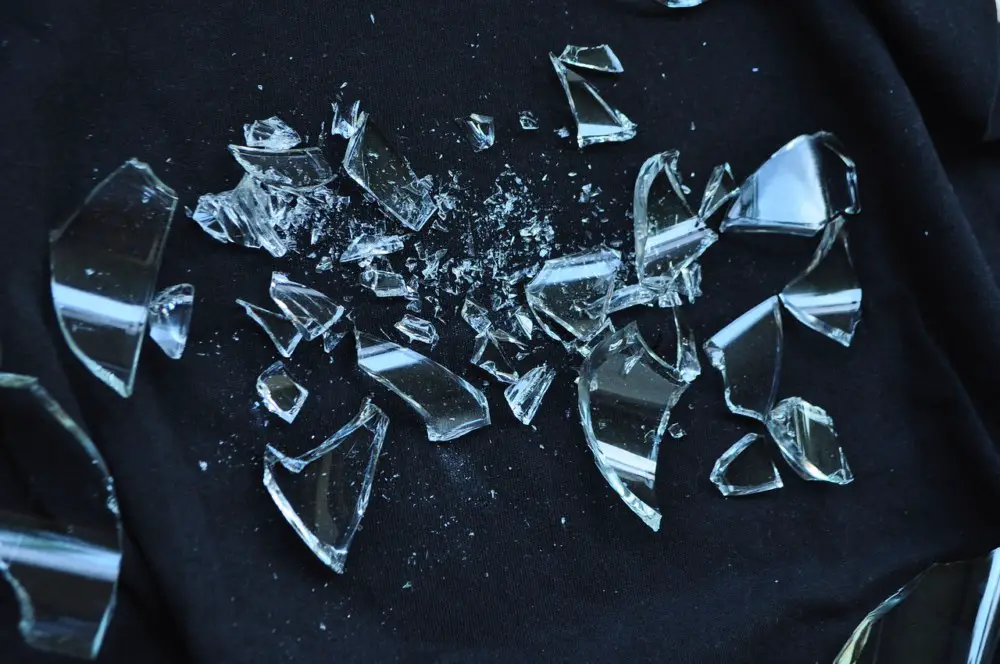 In Denmark, their traditions are more quirky. They collect old plates and glasses throughout the year and on New Year's Eve, they will break them against friends and family's doors as a sign of friendship. If you are popular, then you will have a fun job on the first day of the New Year of clearing up your front door.
Belarus: mirror mirror on the wall, who will get married?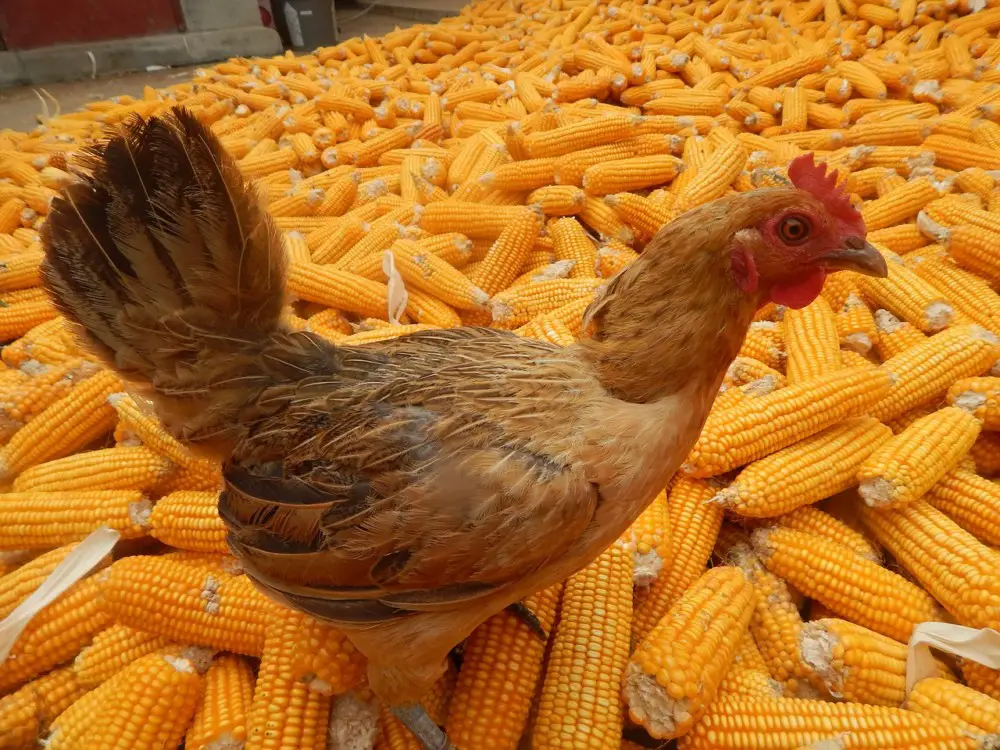 In Belarus, their New Year traditions have more to do with marriage than all the others combined. It is said that if a girl placed two mirrors correctly, then her future husband's face will appear in one of them.
Another tradition hs unmarried women standing with a pile of corns each, and if a rooster eats the most for a certain girl's hand and circle her once, she'd be the next to get married! There are other variations, of course, but it all revolves around the theme of "who will get married next".
Peru (Takanakuy Festival): fight, fight, fight!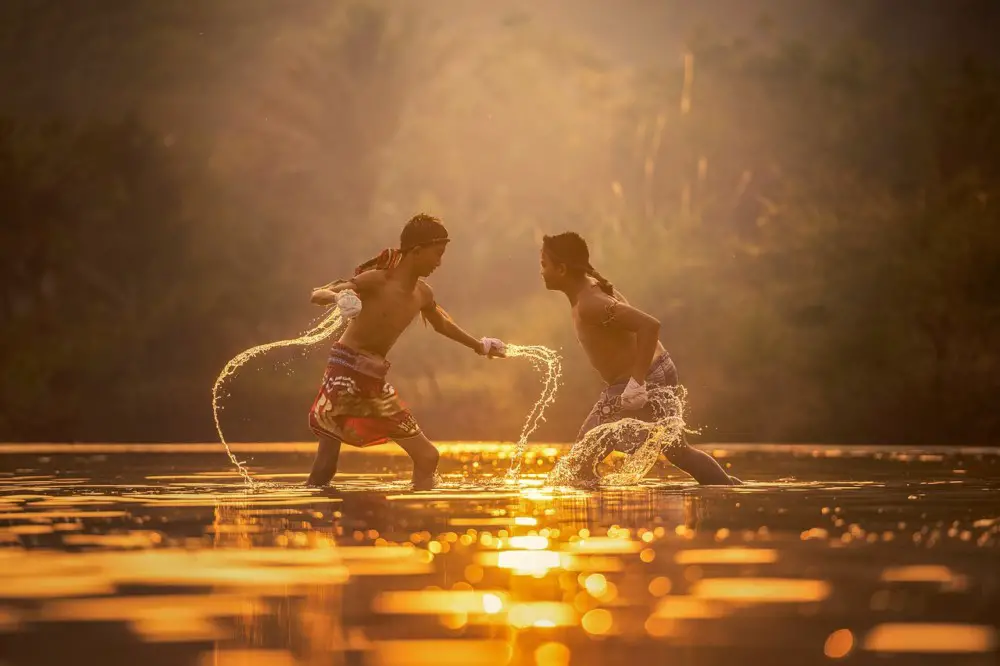 Although this technically doesn't take place on New Year's Eve, but on the 25th December, this is a tradition to settle grudges before a New Year arrives. Carried out in certain areas of Peru, Takanakuy means "to hit each other" in Quechua (a native language of the Andeans). It is now more of a flamboyant festival where people dressed up and dance and fight each other. If you want to enjoy the spectacle, Lima and Cuzco are the places to go.
Estonia: Eat your way to a brand new year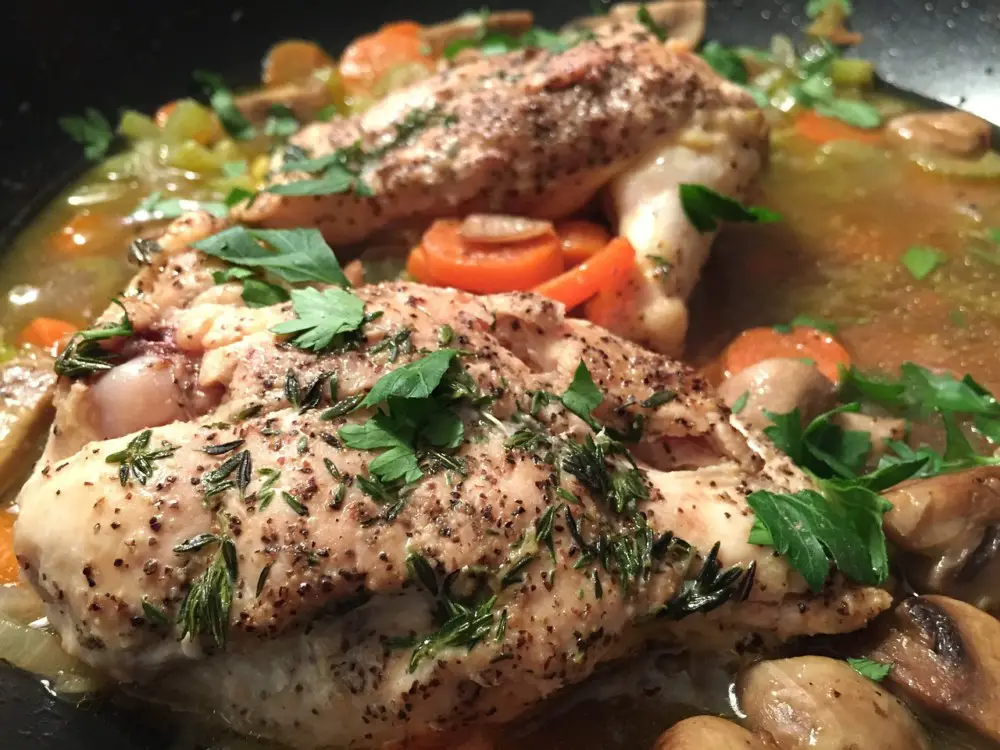 Truth be told, I am loving the Estonia New Year tradition. To ensure abundance food to come in the New Year ahead, Estonians will eat 7 times as many food as they normally would. There are food that should and shouldn't be eaten. It is also believed that the more you eat, the more strength you gain. So don't hold back on your eating spree!
Ireland: banging bread to the New Year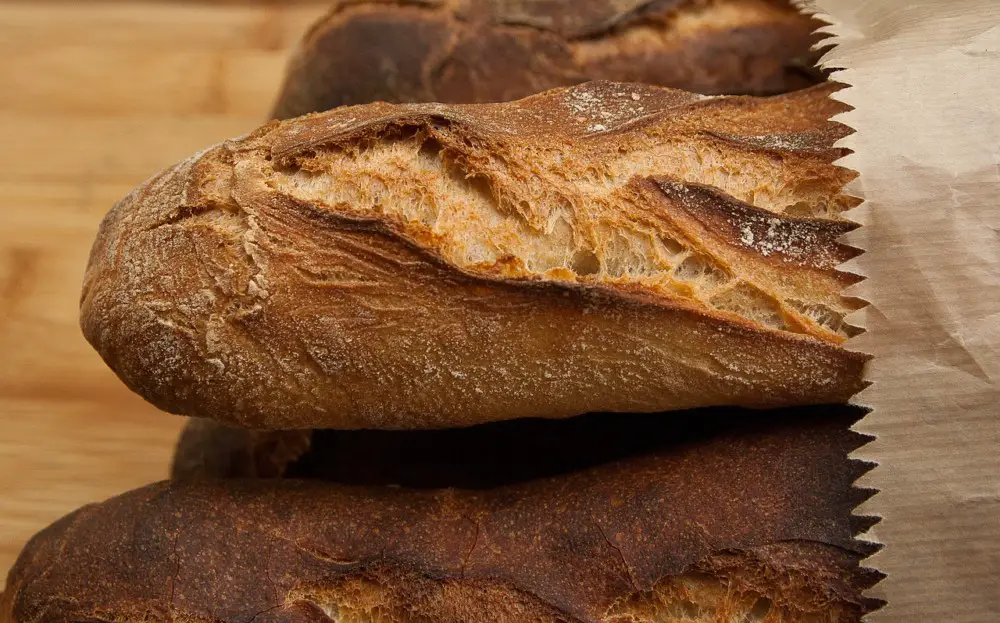 What do you do with your leftovers from Christmas? Well, in Ireland there is a special place for the bread. On New Years' Eve, Irish folks will bang their Christmas breads on walls and doors, which is believed to bang away the bad luck and bring you good fortune for the next year.
Scotland: fire and party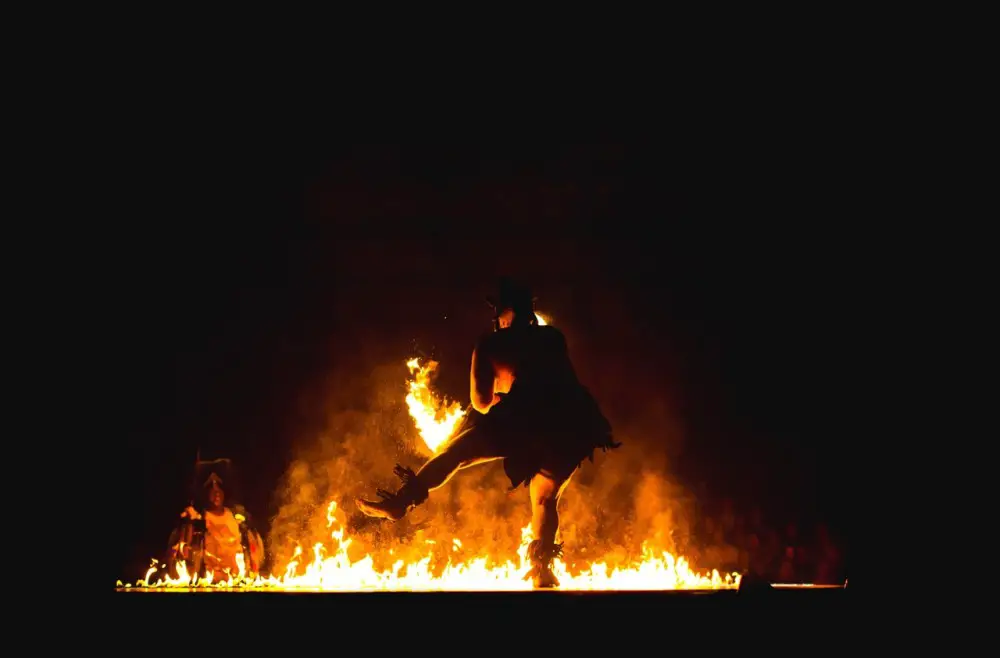 There are several ways the Scottish celebrate the New Year. Known as the Hogmanay Festival, which is the Scots word for New Years Eve, there are many customs involved with this age old festival. A common one across the country is gift-giving. An example is the "First Footers" rule where the first visitor of the New Year must bring the family they visit a gift for luck.
Another custom in Stonehaven, Aberdeen, involves fire dancers and flame throwers. Some other parts of Scotland have partys where people sing and dance all night. All in all, Scotland is a great place to spend New Year's Eve if you are up for something age old and festive.
Brazil: Jump around in those colourful underwears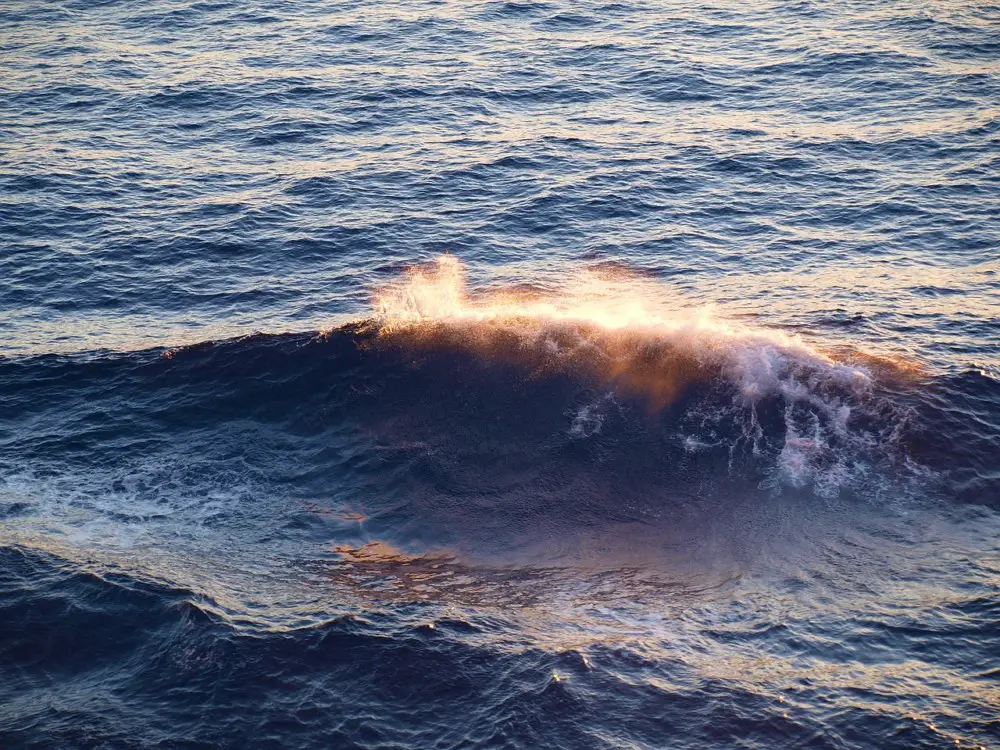 There are a surprising amount of New Years tradition in Brazil, but the one that's widespread is wearing colourful underwear. You will find stores selling bright red, neon yellow or flamboyant orange underwear in street stores, and each colour represents a desire in the following year.
There are two other traditions and both involves jumping. You can either jump seven waves before New Year as a tribute to sea goddess. If you are not so keen on being in the waves at the night, then you can hop on your right foot with your champagne class thrice, representing starting the year on the right foot.
Ecuador: burn baby burn

One of such scarecrows | Photo credit: Flickr Creative Commons Agencia de Noticias ANDES
Another burning tradition, people of Ecuador burns dummies or scarecrows called "los años viejos", which means and represents the past year. Often times, these dummies are given masks of people they dislike or those representative of the old year. Locals often wear masks as well and it's a tradition that represents "out with the old and in with the new".
Chile: be with loved ones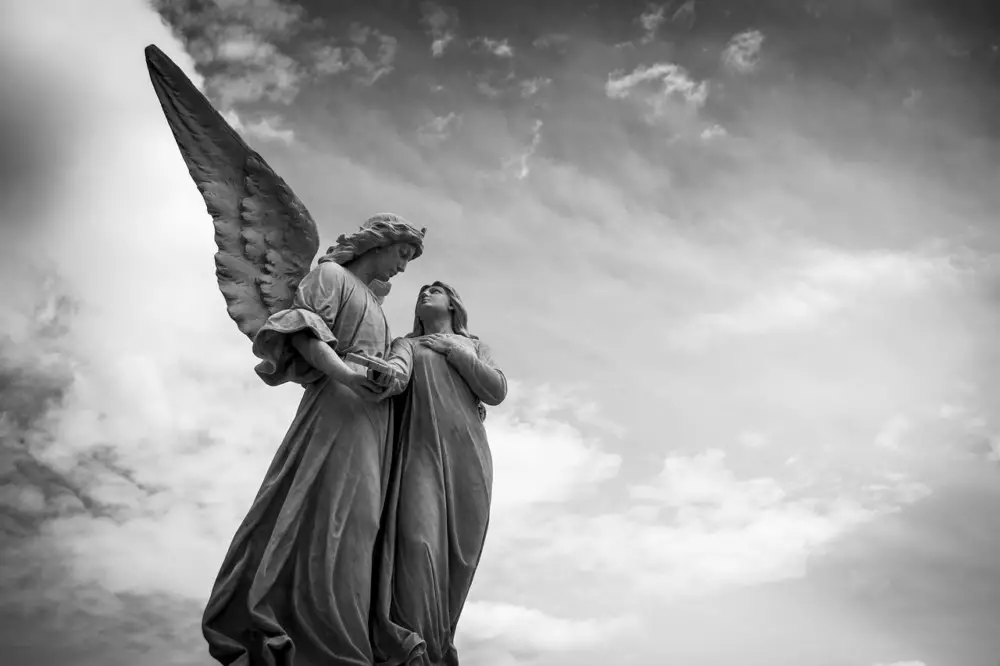 Chile has a tradition that is more reminiscent of the past than the rest on this list. In Talca, the townfolks would spend the night in a cemetery, spending the important day with their loved ones and keeping them company.
Colombia: for the wanderlusters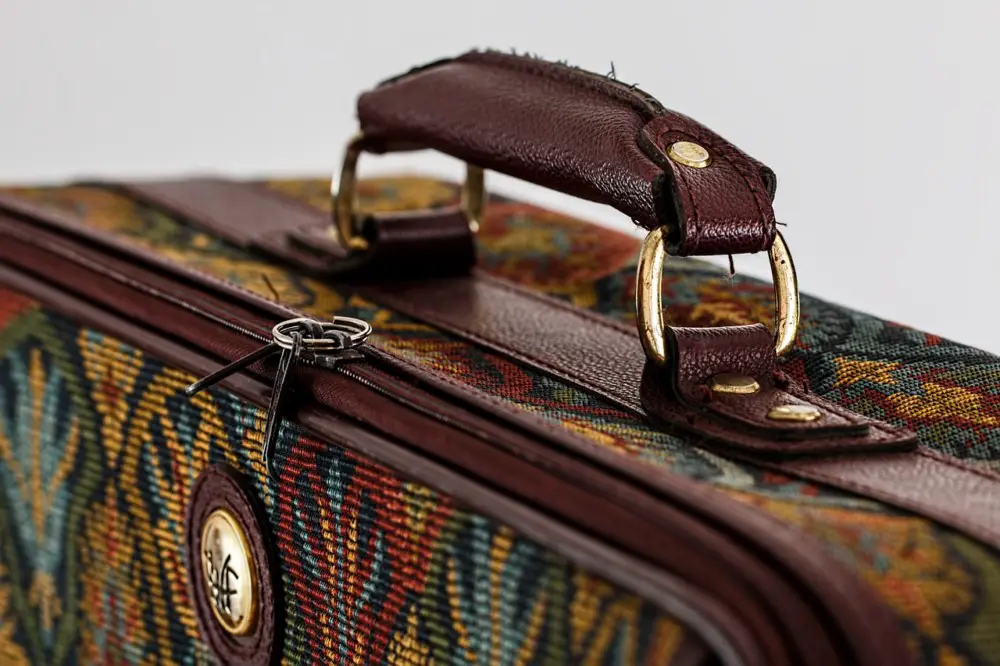 A tradition for the wanderlusts, Colombia has a tradition that involves a suitcase and wandering around. If you want your coming year to be full of travels, then you would walk around the neighborhood with an empty suitcase. Sounds wonderful, doesn't it?
Panama: burn that dummy with the Beiber face

You can burn virtually anyone! | Photo credits: Flickr Creative Commons Francisco Laso
Much like the Ecuador's tradition, they also burn dummies, or more correctly Effigies, to welcome the New Year. The dummies are called muñecos, and are burned in bonfires and represent driving away the bad lucks and evil of the previous year. Many famous people are made as dummies and burnt during this day.
South Africa: out the window with that sofa, please

For some reason, the people of Johannesburg in South Africa has a similar custom to the Danish. However, instead of just throwing plates and glasses, they throw home appliances. Television, sofa, you name it, they chuck it. So if you are in the neighborhood during the New Year, watch out for flying appliances!
Finland: fortune telling with tin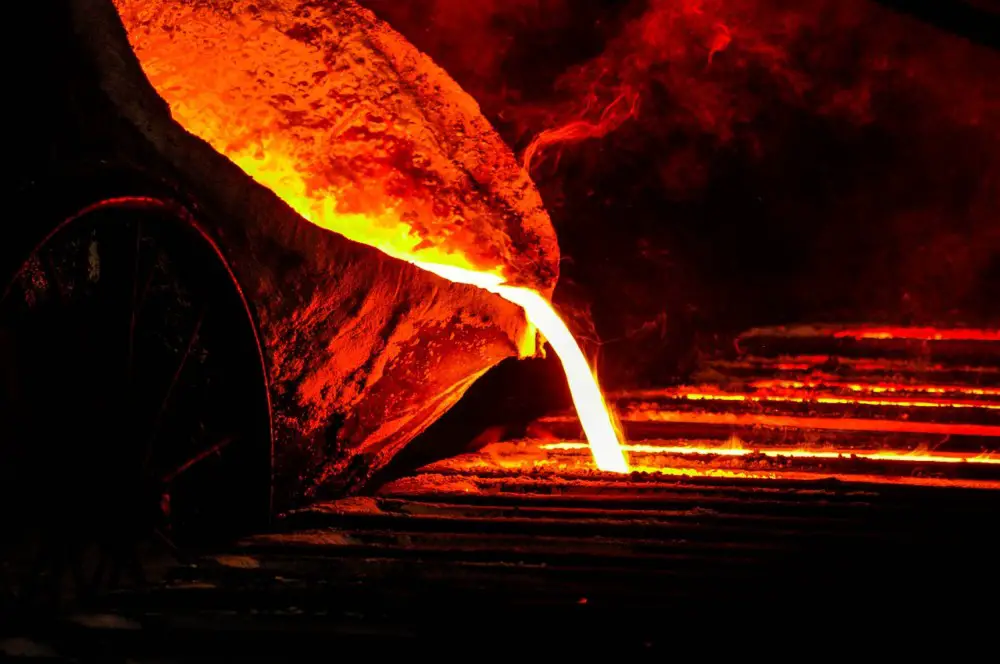 The Finnish like to start the year off by predicting what will happen. How? By melting tin and putting that in water and interpreting the resulting shape. If you get a ring, then you'd be getting married. So if you are staying at home, why not try it out?
Romania: I announce that you will have good luck

Money in the water is luck! | Photo Credit: Flickr Creative Commons Emilian Robert Vicol
Have you ever thrown a coin in Trevi Fountain for a wish? The Romanians have a similar tradition that involves coin tossing, but into rivers. It's not done at midnight either, but rather in the morning. It is believed that this will bring prosperity in the following year. Another tradition is "Sorocova", where children would offer blessings and well wishes to their elders using a branch decorated with artificial flowers.
Puerto Rico: pour some water out ya' window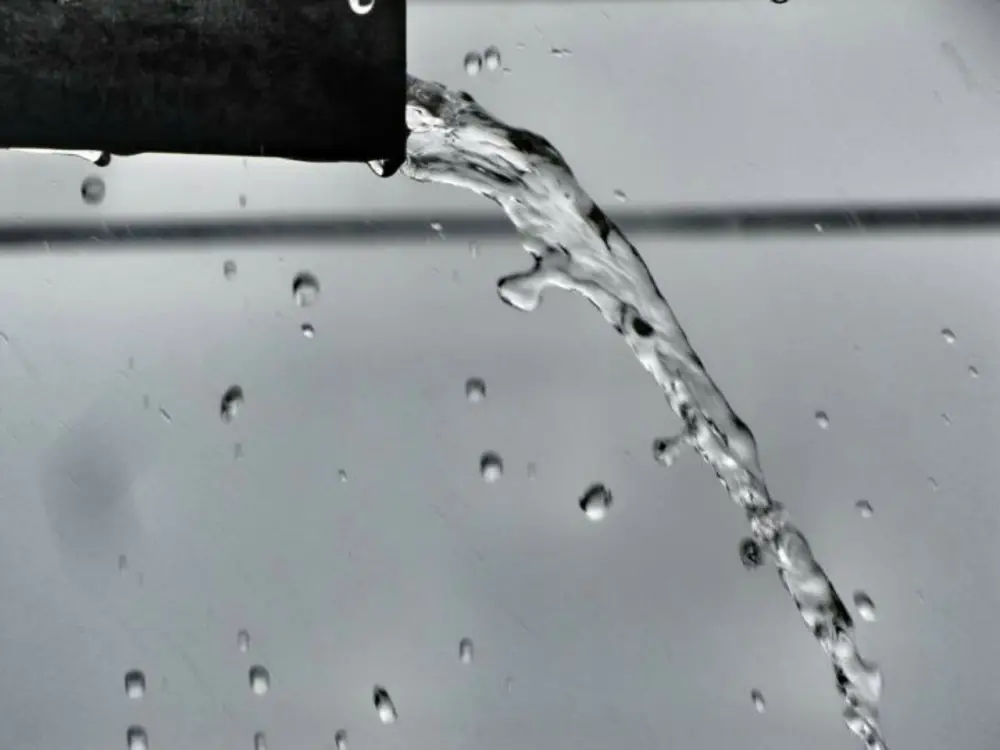 Puerto Rico has many New Year traditions as well, including the one that was imported from Spain: the eating of 12 grapes. Pails of water are also thrown out of windows to ward away evil spirits in some parts, so if you are on the street, you should be careful! Alternatively, sprinkling sugar on the doorstep of your house would bring you good luck.
France: let's eat some pancakes!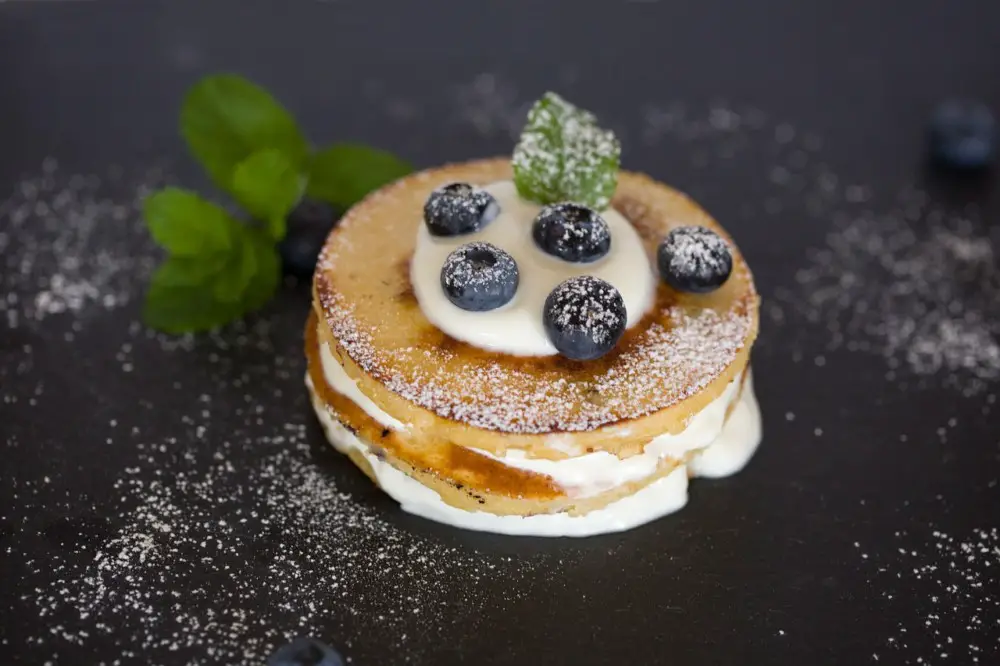 Although I am not sure how it comes about on my research, it seems that the French welcome the New Year by eating pancakes or crepes. Another tradition seems to be a continuation of Christmas: kissing under the mistletoe.
Thailand and Burma: water = blessing

Blessing in water fight! | Photo credit: Flickr Creative Commons Melosh
In these two Southeast Asia country, throwing water at each other is a symbol of blessing. So it shouldn't be surprising that for the New Year, people throw water at one another as a form of blessing. Furthermore, it symbolizes starting the New Year with a clean soul.
Siberia: don't try this at home, not that you can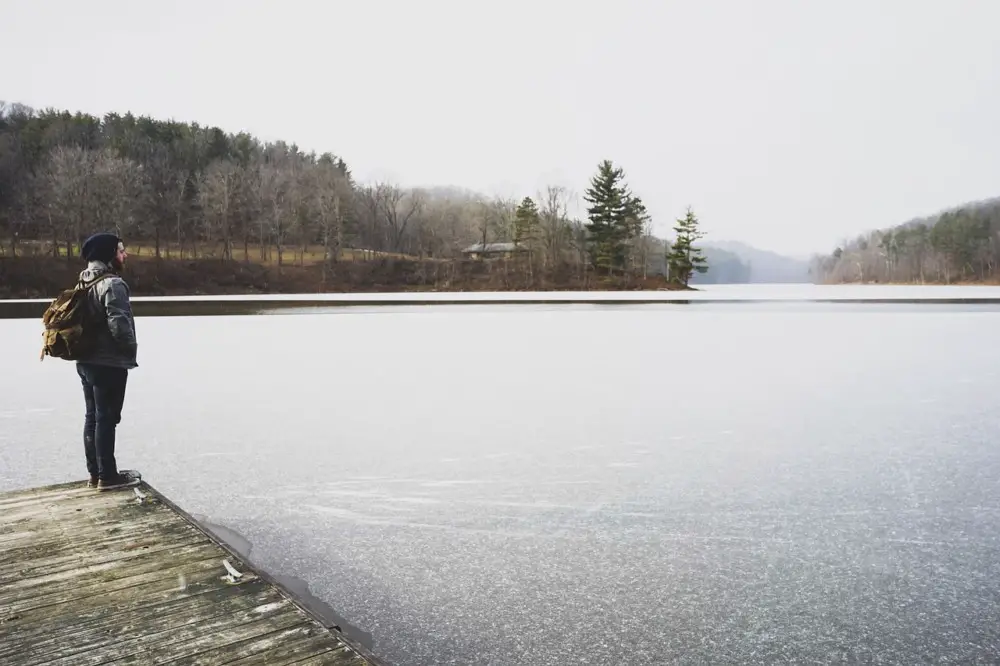 A tradition whose origin I can't trace on the vastness of the internet, the Siberians has a lovely way of staying alert to celebrate the new year: by jumping into frozen lake carrying tree trunks. This certainly doesn't sound safe and I won't recommend anyone to try.
New Zealand: pots and pans ftw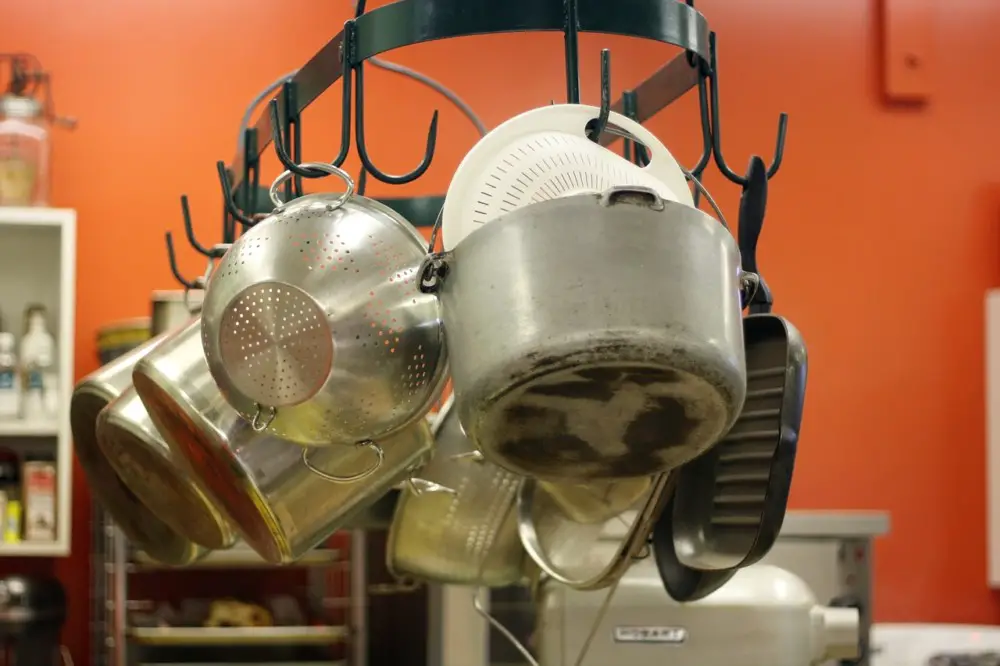 With a tradition that's not dissimilar to the Irish, the Kiwis bang their way to the new year with pots and pans instead of Christmas leftovers. The noise is said to drive off evil spirits, and it certainly isn't the main source of noise anymore with fireworks and everything.
Russia: wish upon a drink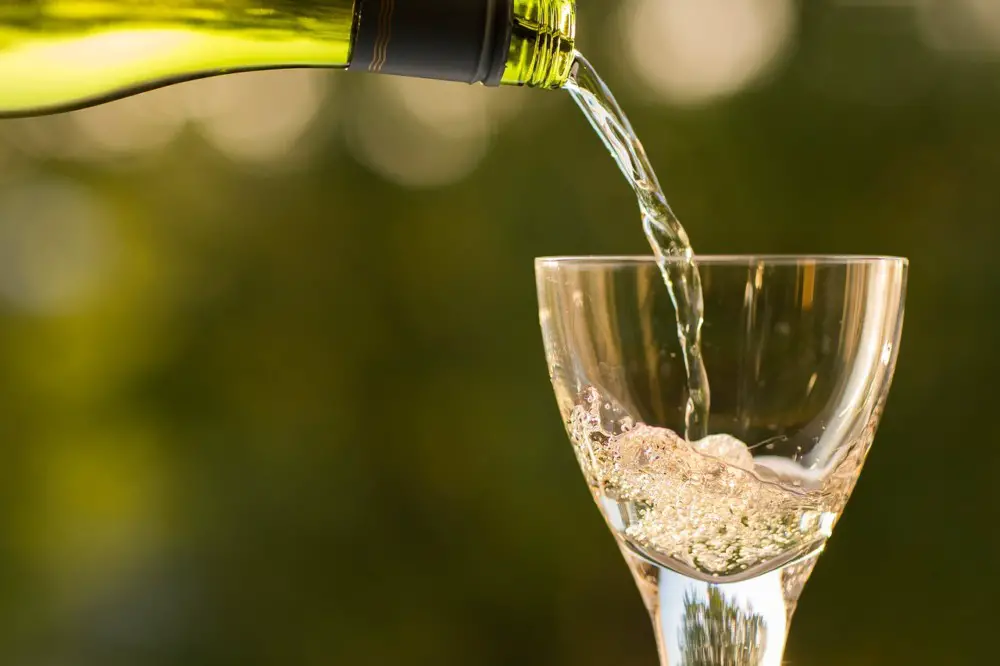 This tradition doesn't have as longstanding a background as most of the ones we have mentioned. Originated during the 20th century in the Communist era, New Year's Eve is one of the few holidays when celebration was still allowed and hence its popularity reigned to the 21st century. You are to write your wish for the coming year, burn it and drink the ashes with a glass of champagne at Midnight. I certainly hope your wish isn't very long.
United States: Watch something drop and kisses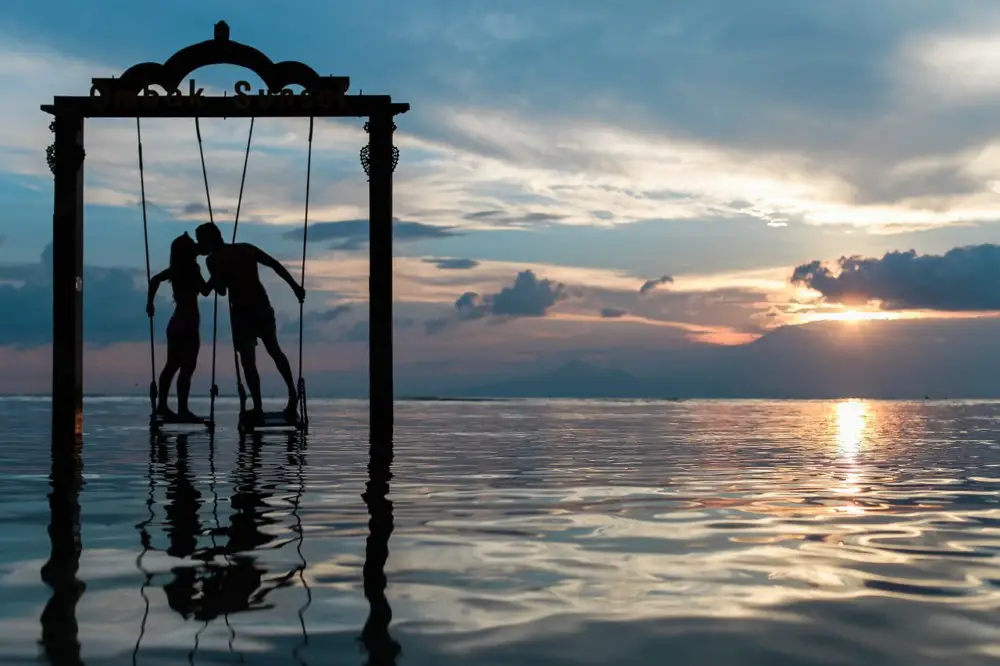 While watching something drop seems to be the norm for the Americans, it wasn't always like this. There are many saying of how this came to be, but one thing is for sure: it originated from the New York Times Square. Whether it was banned firework or otherwise, watching the ball drop in Times Square is the norm. other cities have also followed suit, but there's none as famous as NYC.
Another tradition that has been frequently mentioned in pop culture is the midnight kiss. However, it comes about, kissing someone your love or even a stranger at midnight is a popular thing many do. There are no shortage of romance novels on this topic!