I can't believe how fast time has passed! I felt like it was only yesterday that I wrote my 2015 Travel Review. Yet when I check my photo album, it stares back at me with double digit GB data (Ooops).
2016 marks the year where I am no longer a student, however, I haven't been fully prepared for the real world. All jokes aside, I have faced some health problem and have no idea where my future lies. I am supposed to have my act together, but I don't. The only constant so far has been my passive for travel, my blog. Oh and I self-published my novel – which is pretty exciting!
So even though this is supposed to be my 2016 travel review, I have to start it on by promising myself that I will get my sh*t together better and try to get a move on with my life, whenever it might go.
Now, let's highlight some of the places I've visited. It definitely doesn't compare to last year's, but I feel like it's been a great year because I get to explore Hong Kong, too. If you are not bothered with my long-windedness – you can check my Where I am page.
February, 2016: Penang, Malaysia

My father's side still lives in Penang, Malaysia, and I visited my family for Chinese New Year. Penang definitely have some of the best and cheapest food I have ever found and I wrote about some of my favourite dishes and restaurants. However, since I am always with family, I haven't visited many of the sights.
March, 2016: Chiang Mai, Thailand

Chiang Mai is the first Northern Thailand city I have ever visited and I wish I would have gone sooner. It's a hot spot for travel nomads, and I absolutely love the mix of east and west there. You have all the markets, temples and charm plus cute cafes and western comforts. Their massage places are insanely cheap as well. We only have four days there and we crammed in a visit to see the elephants (no riding – because that's bad), getting an adrenaline rush by zip lining, visiting some of the biggest markets I've been to and running around to see the temples.
I'd love to return to this city given the chance!
May, 2016: Beijing, China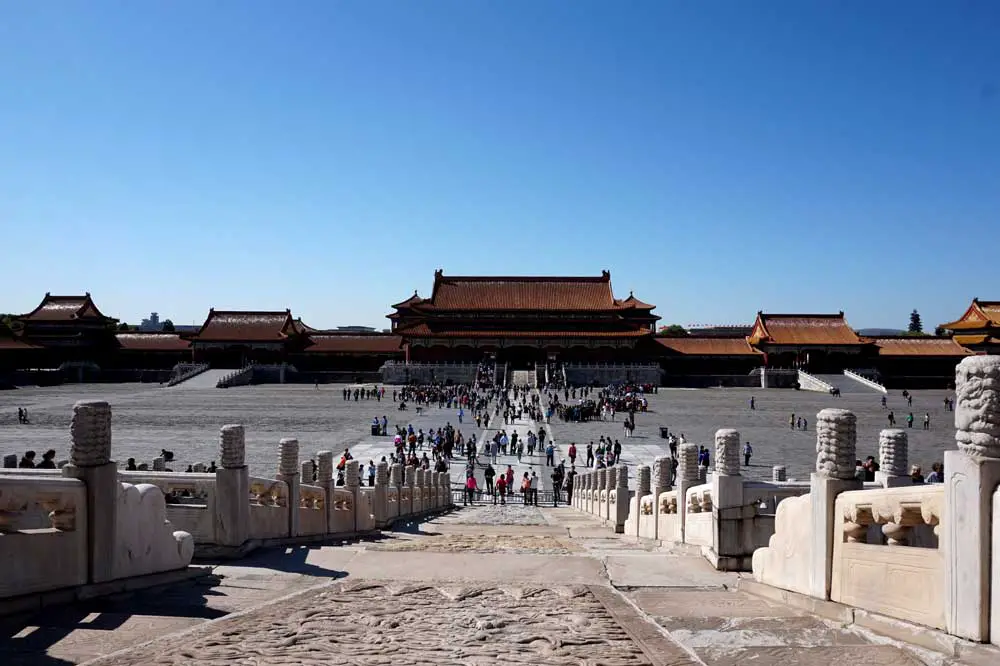 This is a trip I went with my family and it was my first time in the capital, too. Given we only have three days, we don't have time to do much aside from the most major sights: Forbidden City, Heavenly Temple, Summer Palace and the Great Wall of China. We hit the May Labour day and it was absolutely packed!
I didn't get around to writing my blog post for any of these places aside from Forbidden City, but it's on my to-do list!
July/August, 2016: Vietnam

Due to a hiccup when I book the tickets, my friend and I ended up going to Vietnam for 16 days… My camera also broke on the second day and we got scammed on our fourth day in Hue (only one of my mistakes in Vietnam). In short: this wasn't a perfect trip. But when has life ever been picture perfect?

We visited Phong Nha and its stunning caves – which definitely lifted my spirits! Then we were in Hue, a city that I don't love but the history and architecture from Nguyen Dynasty were so worth seeing. Then we went to my favourite city this year: Hoi An. I got some shopping done, including two pairs of shoes made, ate more than I really should, visited My Son Sanctuary (which is apparently like Angor Wat!) and snorkle in Cham Islands. Its old town is also incredibly gorgeous. Last but not least, I had cheap street food and enjoyed the last 3 days in Danang.

It was brutally hot during my visit and if it wasn't for the fact that we keep needing to hide from the sun, we could have done even more – but alas! One must be good to ourselves!
August, 2016: Macau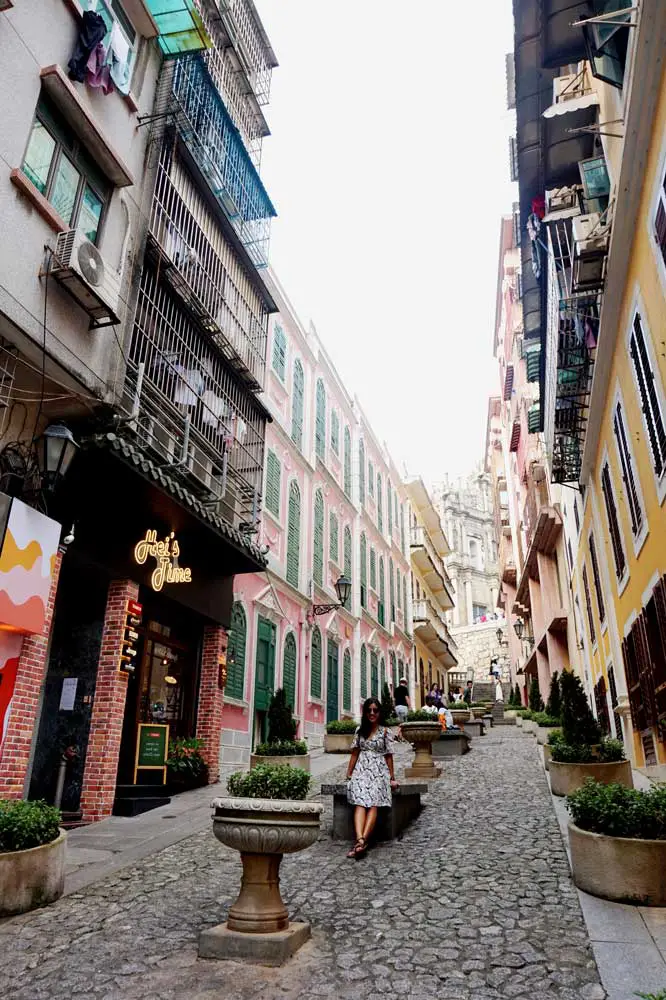 A city so close to Hong Kong yet I have never visited, I find myself really intrigued by Macau. I only had 48 hours there but I managed to see everything I wanted to and I love the Portuguese colonial buildings. The bonus is they accept HKD so I didn't have to do currency exchange!
And… I haven't been anywhere else since August!
I was supposed to go to Krabi 2 weeks ago, but it fell through because of mismatched timing as well as our airline: Hong Kong Airline canceling our inbound flight. The sad thing is it didn't even inform us. I called to check the schedule and was only informed then – ridiculous!
Hong Kong: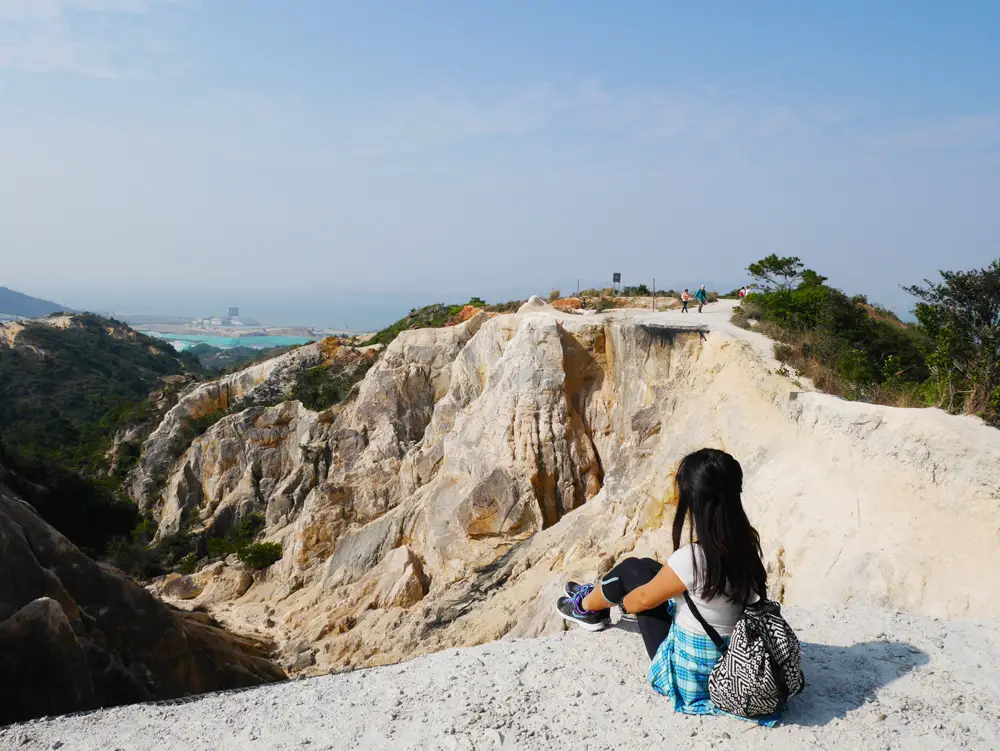 Now even though I hadn't travelled massively like last year, I had explored Hong Kong a lot. One of the best thing about moving back to Hong Kong from London, aside from the amazing food and desserts, is hiking. You can see the list of places I've hiked to here, and of course, I explored the urban side as well! The Peak, for example, I finally returned to a few times since childhood and the beaches at Sai Kung are much more beautiful than I could imagine.
There are still so many places to see that it's almost unbelieveble!
What's next?
I only have one confirmed trip for next year: I'll be visiting Angor Wat! It's been on the top of my list for the longest time and I am so excited.
There are also plans to hike Mount Fiji in the summer – but that's still in the pipelines.