One of the reasons as to why I started travel blogging was because of CTR. I am not sure how many of you have heard of City Travel Review: it's a travel writing course that runs in several European cities offering you a chance to learn a language, explore the city and produce a travel guide as a group. I came across its website a few years back and it had been floating in my mind ever since. When I decided I wanted to make the most of my summer after a grueling year in university two years back, the program immediately came back to me and I applied.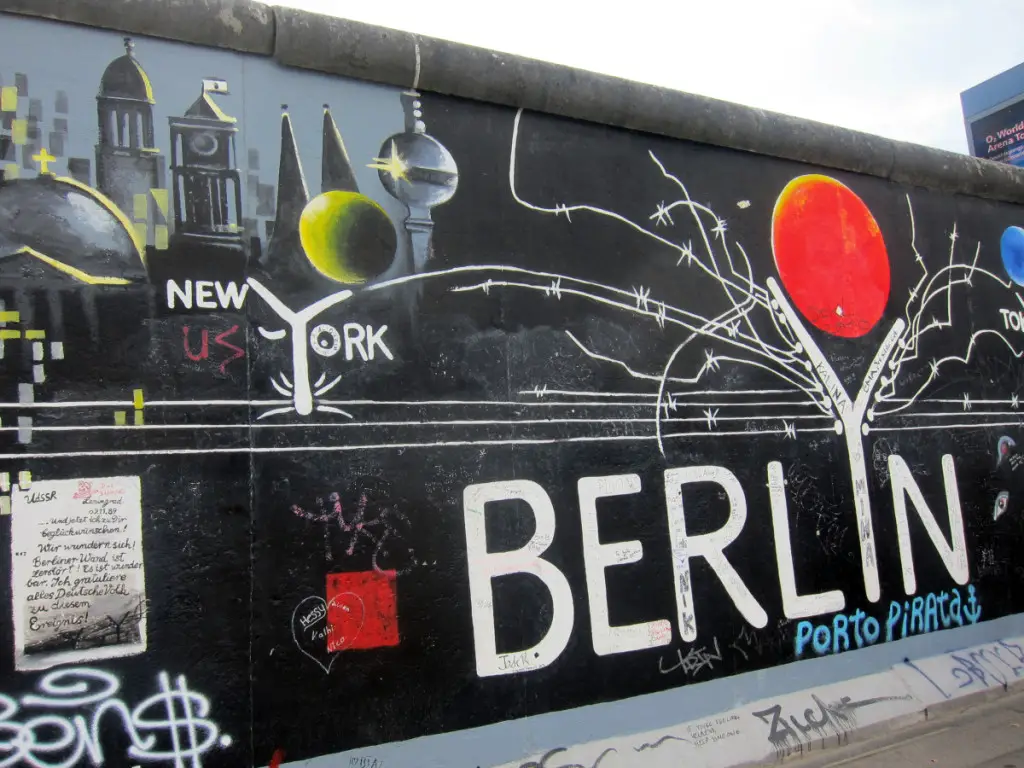 About a week after filling in all my details and writing a cover letter I got a call from their office in Edinburg where they also run a program. I chatted with their staff for half an hour and before I knew it, I was accepted to the program for the month of August in the exciting city of Berlin!
Before I go any further – this program cost you money (email them for an updated price list)
So I booked my flights, sent in my arrival details and read through all the information that was sent to me. I spent July in Zakynthos, volunteering at a sea turtle rescue center so it wasn't until a few days before I was due to leave for Berlin that I started really feeling excited about it. They were organized throughout the application and briefing process and from the information I knew that I would be picked up at the airport.
I am not in a habit of sugar coating things, and I know for a fact that there is a lack of reviews out there for the CTR program so I think it's time someone writes about it. Even though I thoroughly enjoyed the course and made some great friends here, there are certain aspects that you need to be aware of that are perhaps not really clear until you get there:
1) It is first and foremost a writing program

 I met a few people in the group who were more focused on the language aspect of things. But truth be told it's a hit or miss. We are supposed to have language lessons every weekday morning, but there are only two levels: beginners or advance. During my time there the advance teacher was rather lacking, and the level of 'advance' varied great so I practically blanked my way through the whole month. However, all the beginners praised their teacher greatly – so there is that.
2) You get what you put in
We get three writing lessons overall, plus a feedback and progress discussion every week so it's pretty much up to you and your team to decide how seriously you want to take this. I had zero journalistic experience before I came to this course, but what they teach, though not as much or as timely as I would like, was genuinely useful. All in all – you work as much as you put in and you get what you put in.  
3) You are very unlikely to live in the center

We lived on the fringes of central Berlin during my month there in a district called Lichtenberg (see photo). And there is absolutely nothing around there to do. So for those of you hoping to live in somewhere nice and central you would be in for a disappointment. But I really liked the apartments they have and everyone lives across two or three blocks so it's not so bad. Plus the transport in Berlin is one of the best I have seen in Europe. 
4) Forget about WiFi.


 No, seriously. I was fine with almost everything but this part had me really, really annoyed. The WiFi they provided for us is something akin to a modem shared between several flats and virtually does nothing. The other thing that got me was they never really told us where to go to internet cafes. So I spent a day in this dodgy place in a dodgy area until the girls from the month before told us to go to this proper café closer to the center -where I literally spent half my time in Berlin in. I guess my point is that for a course that relayed so severely in research the lack of internet was surprising.  
5) You do end up paying for your own transport

I know they say they provide pick up and drop off, but the reality is a slightly twisted version. I was greeted right off the plane by a staff member who accompanied me to buy a monthly transport ticket for the duration of my stay. If you come from Tegel that means the ticket would cover your return journey anyway, and from Schonefield they will buy you the extension (which costs 3 euros). And you make your own way to the airport on your way home.
6) It is a small operation
When I was there the program was run by three staff and various helpers, and things can get a little chaotic. For example the guy that picked us up on our first day was so uncommunicative that nobody knew what was going on at all. Aside from that, it was a bit of a laugh and you feel much more cosy and at home with everyone like one big family. We had so many inside jokes that it was ridiculous.
7) Don't expect it to be your jumping board to a journalism career if you did no work
Like I said – if you and your team didn't put any effort in, this won't be an all amazing experience that will launch your career. And even if you did put a massive effort in, the likelihood is your guide won't sell because there's like nine of it coming out per season. But take this as a first step in the right direction. I did.
8) Enjoy the weekly activities and the city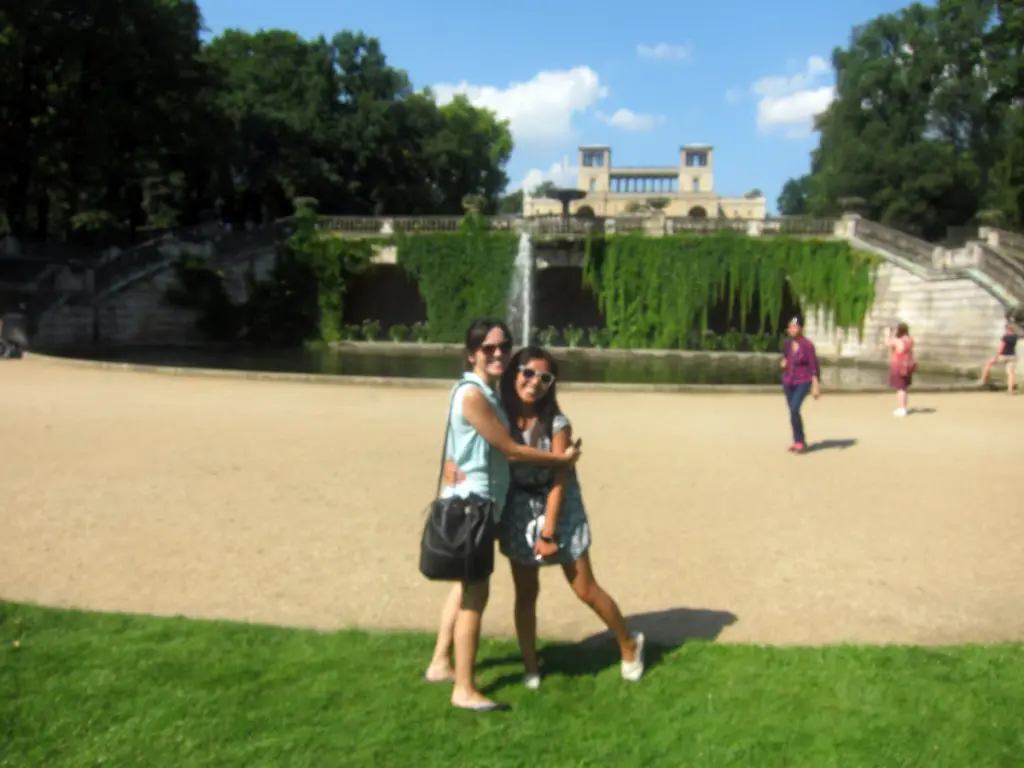 We were taken to Potsdam and various other places every week and it's a great chance to be with your new friends and not be stressed about where you are going (I promise this photo isn't ancient – the focus was off). We are supposed to write ten articles per person overall so if you are efficient you get plenty of play time. With the exception of those like me who are on the layout team that still has to put the guide together, your last week should be pretty free.
You can choose to stay from one to three months, and looking back I would have done a two month program just to get the most out of the city and try different roles in the team. One month flew by so quickly and it was sad to leave a city that I had come to love so much. If you want an example of the guide my team made click here, and if you want to know my top spots in Berlin, here's my post on it.
Feel free to ask me any questions about the program!
*Disclaimer* I did this course in August, 2014 and can only speak from my experience then. I do not know what it is like in the other program locations and cannot advise anyone on that.