There is a lot to see in Hong Kong, and truth be told, you would be hard-pressed to come up with an ideal one-day itinerary for Hong Kong. But if you only have one day in Hong Kong, forget about what the tourist guides always tells you to go to Lamma Island to see the Big Buddha or point you around Hong Kong Island to see a million and one things. But as a local – I certainly have my favourites when it comes to sights and must-see. As a friend of mine is coming to Hong Kong just as I am away; I made her this little itinerary of my favourite spots!
And this is no ordinary itinerary – I have put three must-see and three choices. So without further ado: here's my list:
Nan Lian Garden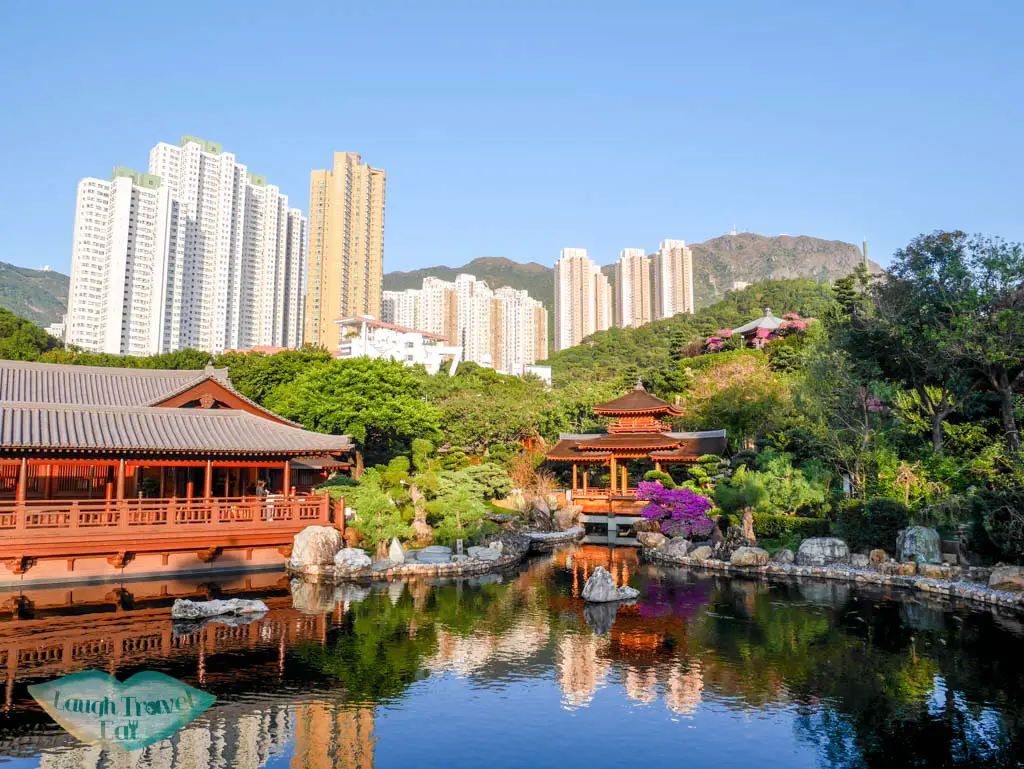 A Chinese Classical Garden built just over a decade ago – the Nan Lian Garden is part of a project between the Chi Lin Nunnery and the Hong Kong Government. Designed in the Tang Dynasty style, it has hills, temples and of course, a Koi pond and makes for a wonderful reprieve from the hustle of city life.
*They also have a great vegetarian restaurant onsite and can accommodate parking if contacted in advance, especially for those with accessibility issue
 Address: 60 Fung Tak Road
Nearest station: Diamond Hill MTR
Opening times: daily 7:00 – 21:00
Wong Tai Sin Temple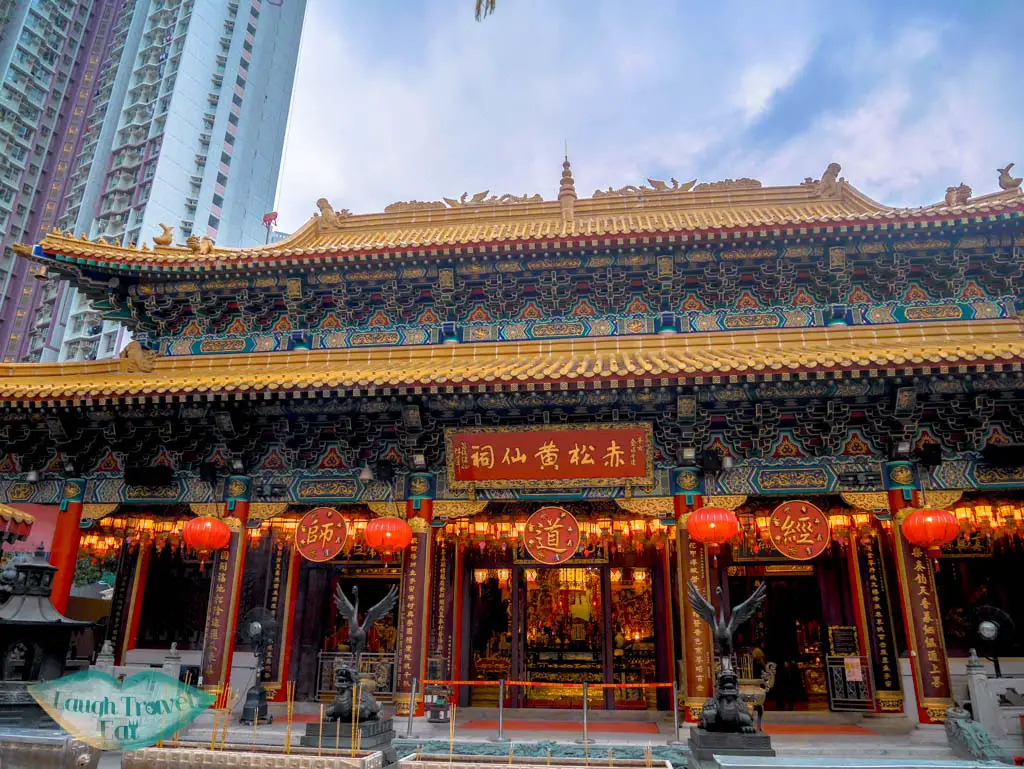 The famous Taoist temple for the god Wong Tai Sin, this temple is well visited by tourists and local alike. Known for its power to answer prayers, one shouldn't miss the chance to admire the beautiful grounds of the temple even if they are a non-believer.
 Address: 2 Chuk Un, Wong Tai Sin, Kowloon
Nearest station: Wong Tai Sin MTR
Opening times: daily 7:00 – 17:30
Mong Kok Fa Yuen Street

My favourite hangout, not only is Fa Yuen Street full of cheap clothes stalls, it is also home to a myriad of street food joints that serve up great local fast food.
Address: Fa Yuen Street, Mong Kok, Kowloon
Nearest station: Mong Kok MTR or Mong Kok East East Rail
Opening times: Varied, best go after 11
Yau Ma Tei Temple Street
Though its night market is the most famous, visiting the Temple Street during the daytime will give you a chance to see what a traditional Chinese market looks like. Many locals hangout around the market all day and you might just see some elderly playing Chinese Chess.
 Address: Temple Street, Yau Ma Tei, Kowloon
Nearest station: Yau Ma Tei MTR
Opening times: varied, best go after 11 or at night
Ladies Market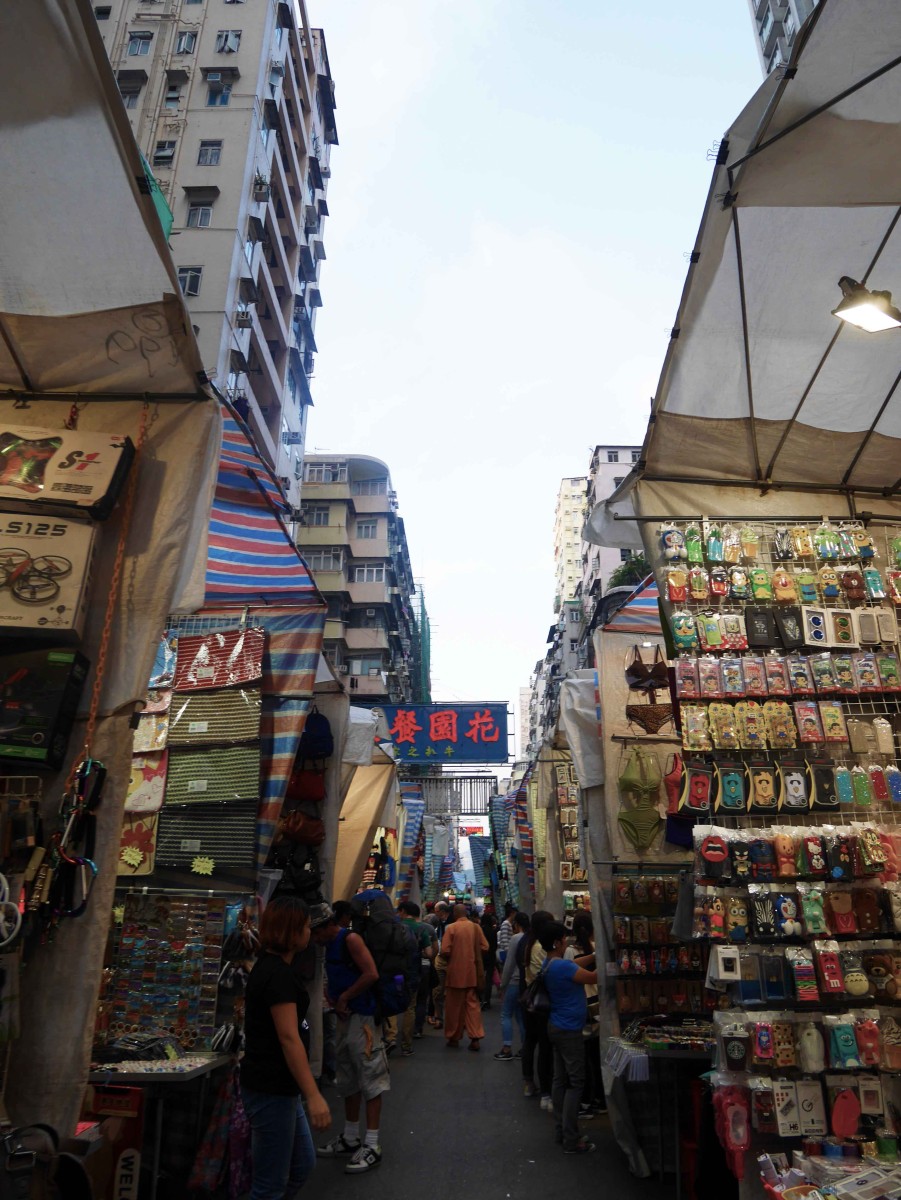 Though not dissimilar to Fa Yuen Street, Ladies Market has a busier and thriving vibe to it, mostly due to the narrower space and taller stalls. With over 100 stalls, one must shop around for price and haggle in this trinket heaven, or you might just be ripped off.
Address: Tong Choi Street
Nearest station: Yau Ma Tei MTR or Mong Kok MTR
Opening times: Varied, best go after 11
Tsim Sha Tsui Mammy Pancake
Hands down my favourite egg waffle place, the Mammy Pancake at Tsim Sha Tsui is so good that it's featured on the recommendation list by Michelin Star. With an exotic variety of flavours to choose from and affordable price, it's not surprising that this place is always crawling with business.
 Address: G/F, Carnavrvon Mansion, 8-12 Carnarvon Road, Tsim Sha Tsui, Kowloon
Nearest station: Tsim Sha Tsui MTR exit B1
Opening times: Sun-Wed: 11:00-23:00 Thurs-Sat: 11:00-23:30
Star Ferry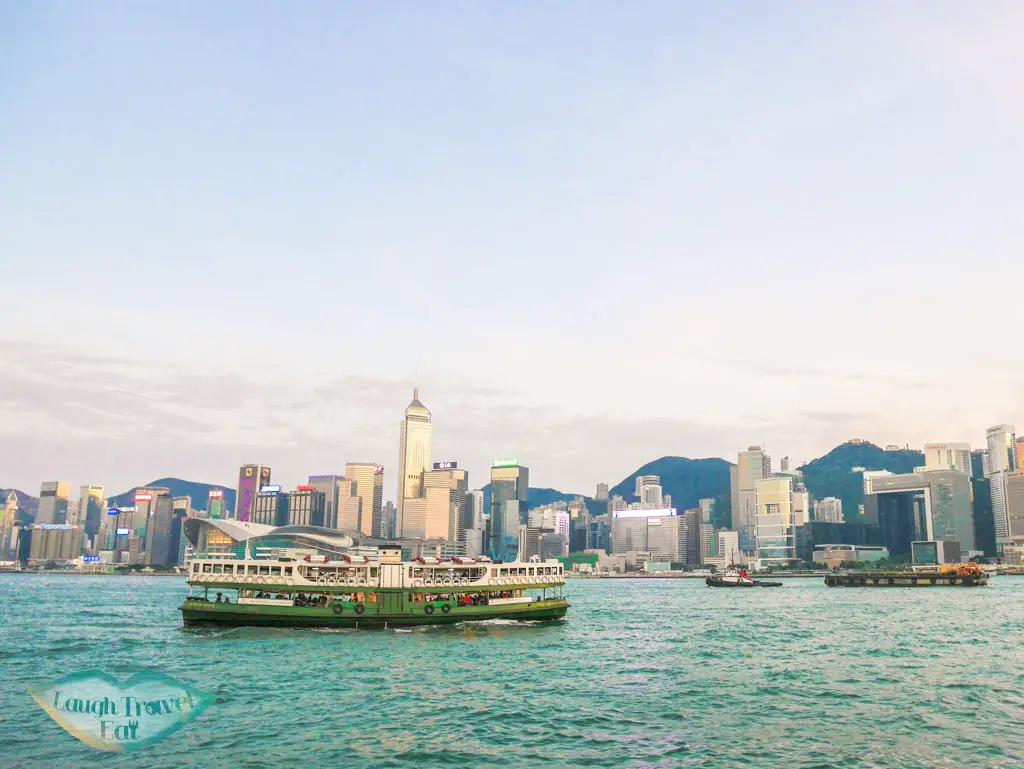 A must-try experience in Hong Kong, a Star Ferry ride across the Victoria Harbor only costs you HK$2.50 and you get to see the spectacular view on a traditional-style boat. It's a great photo opportunity and of course, an inexpensive way to cross the harbor.
Address: Star Ferry Pier, Tsim Sha Tsui to Star Ferry Pier, Central
Nearest station: Tsim Sha Tsui MTR or West Rail, Central MTR
Opening times: 6:30 – 23:30
Mid-Level Escalator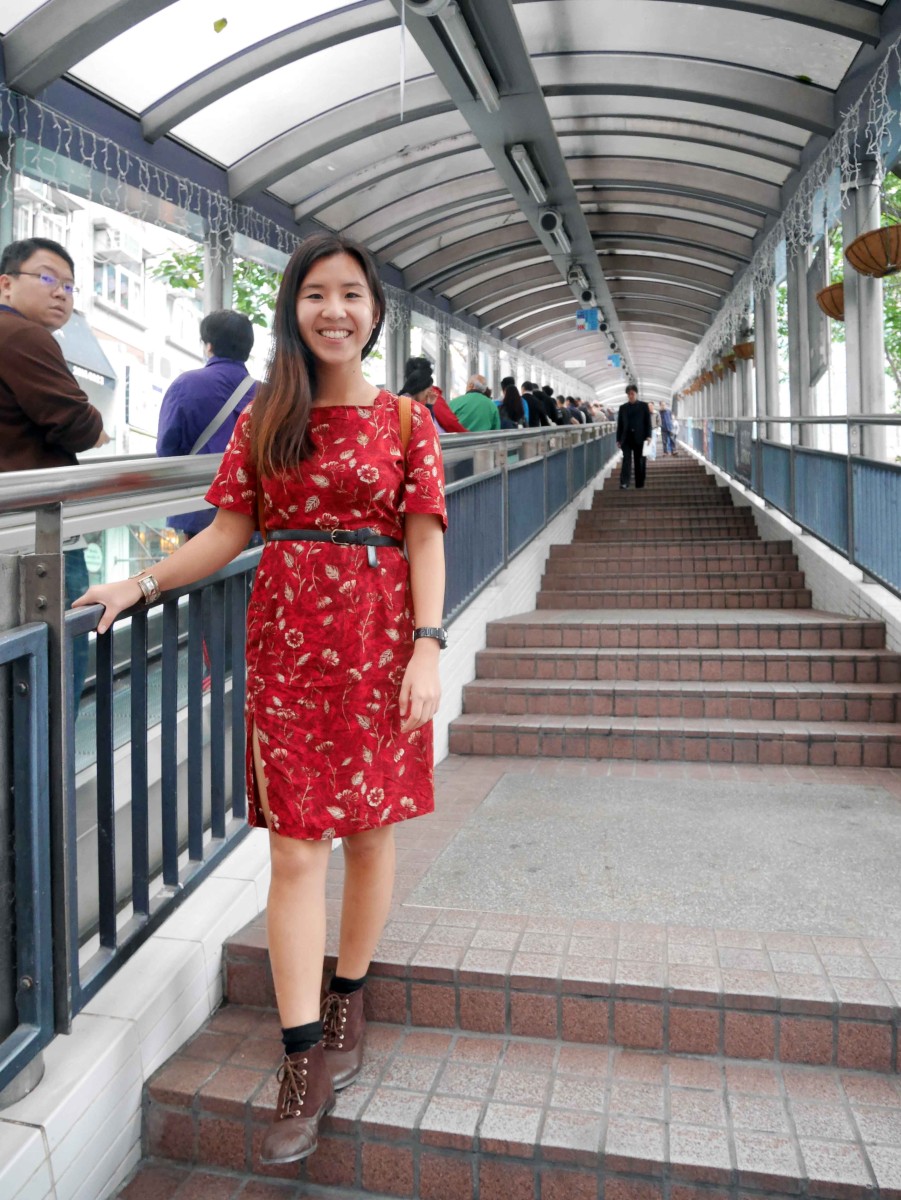 The longest outdoor covered escalator system in the world – it's a unique mode of transportation that one must take when in Hong Kong. Even if you are just going to walk back down again.
 Address: Jubilee Street, Central, Hong Kong Island
Nearest station: Central MTR
Opening times: downhill from 6:00 – 10:00, uphill from 10:30 – 0:00
Man Mo Temple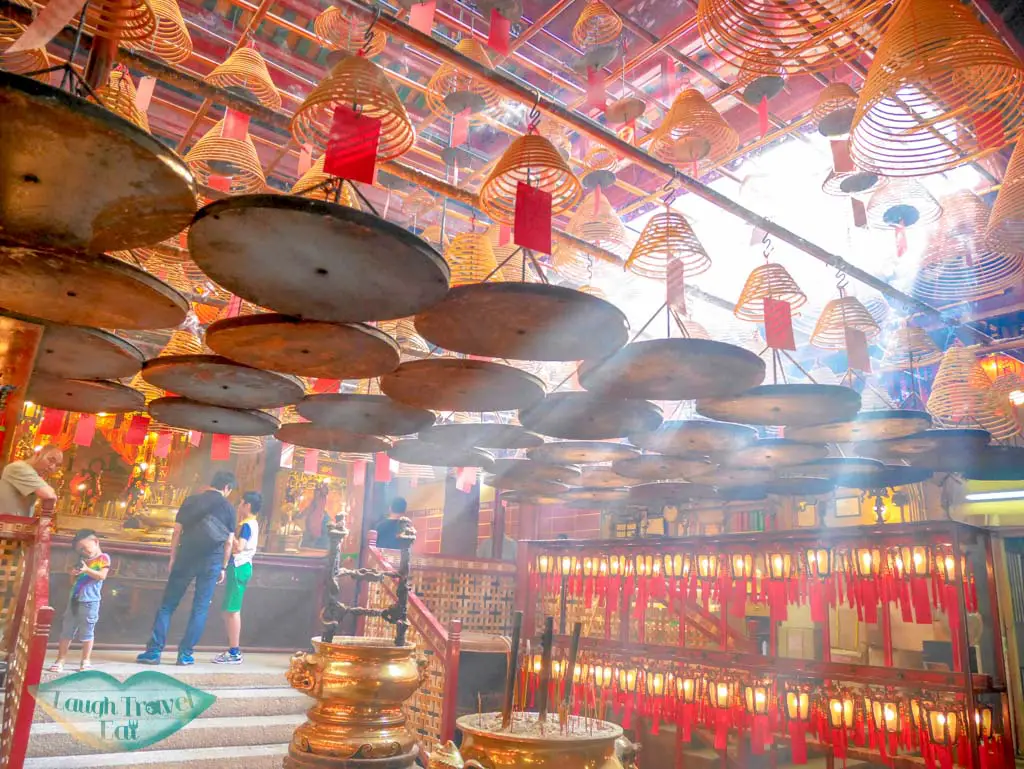 Though much smaller than the Wong Tai Sin Temple, Man Mo Temple goes much further back and was built in the mid-19th century. A must-see if you are a fan of cultures, there is really no reason not to pop in as it is admission free. 
Address: 124 Hollywood Road, Sheung Wan, Hong Kong Island
Nearest station: Sheung Wan
Opening times: daily 8:00 – 18:00
The Peak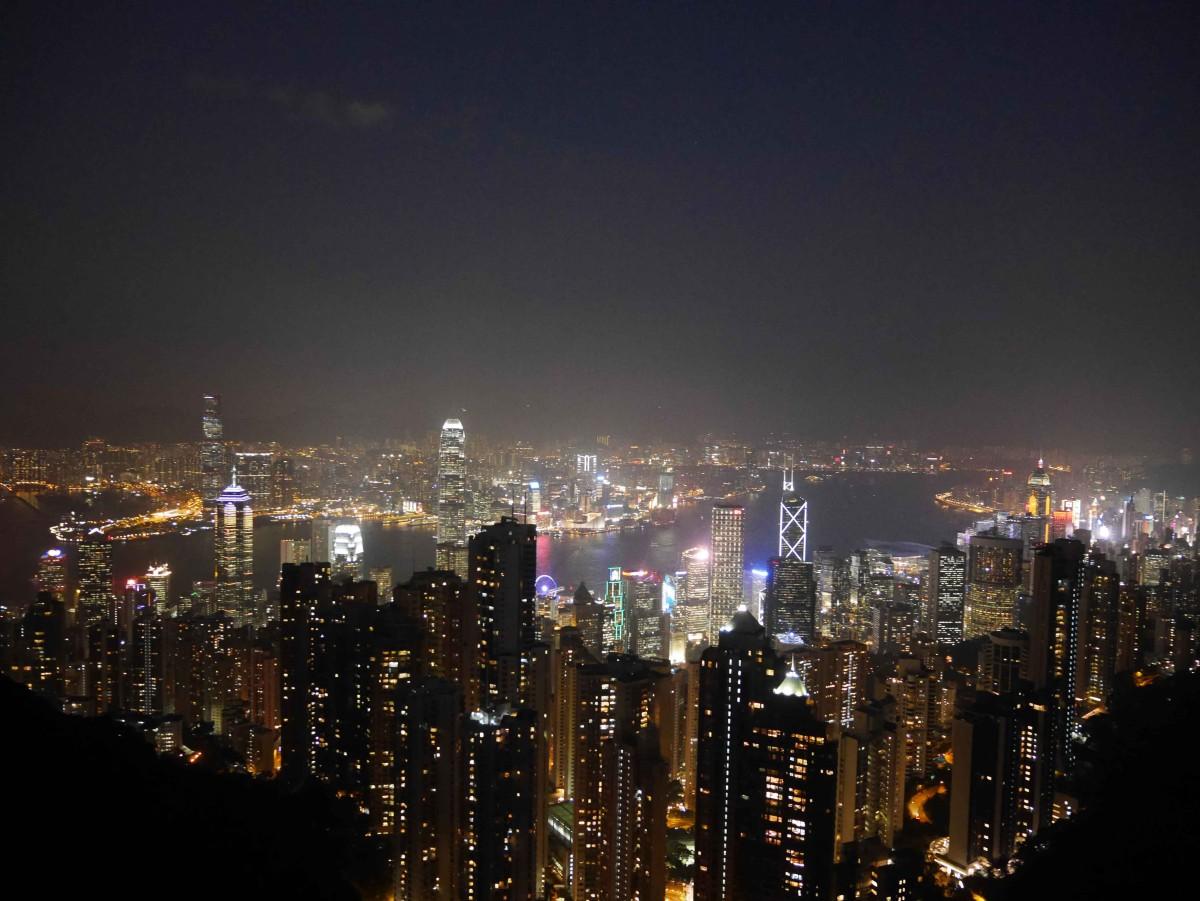 The ultimate must-see in Hong Kong, it's the iconic view point of Hong Kong where you get to gaze out at the glittering city and the Victoria Harbor from above.
 How to get there: Either take the Peak Tram (daily 7:00 – 0:00) at Garden Road (with 6 station)
https://thepeak.co.hk/en/3.1/asp
Or take the Bus 15 from Central Ferry Pier to the Peak – which takes an hour
Opening times: The Sky Terrace 428 (HKD40) Mon – Fri 10:00 – 23:00, Sat – Sun and public holidays 8:00 – 23:00
For more information on the Peak click here