Zermatt Hotels: a mountain escape with Cervo Zermatt
Picking a hotel to stay in Zermatt can be difficult. As a city that doesn't allow cars, location is important, as well as having a view of the Matterhorn and that all important Alpine style decor. Cervo Zermatt scores 10/10  for all of the factors above, with well rounded facilities, delicious cuisine, central location, and being in full view o f the Matterhorn. Here's a review on my stay with Cervo Zermatt.

I was hosted by Cervo Zermatt  for my stay but all opinions are my own                

Nam
Cervo Zermatt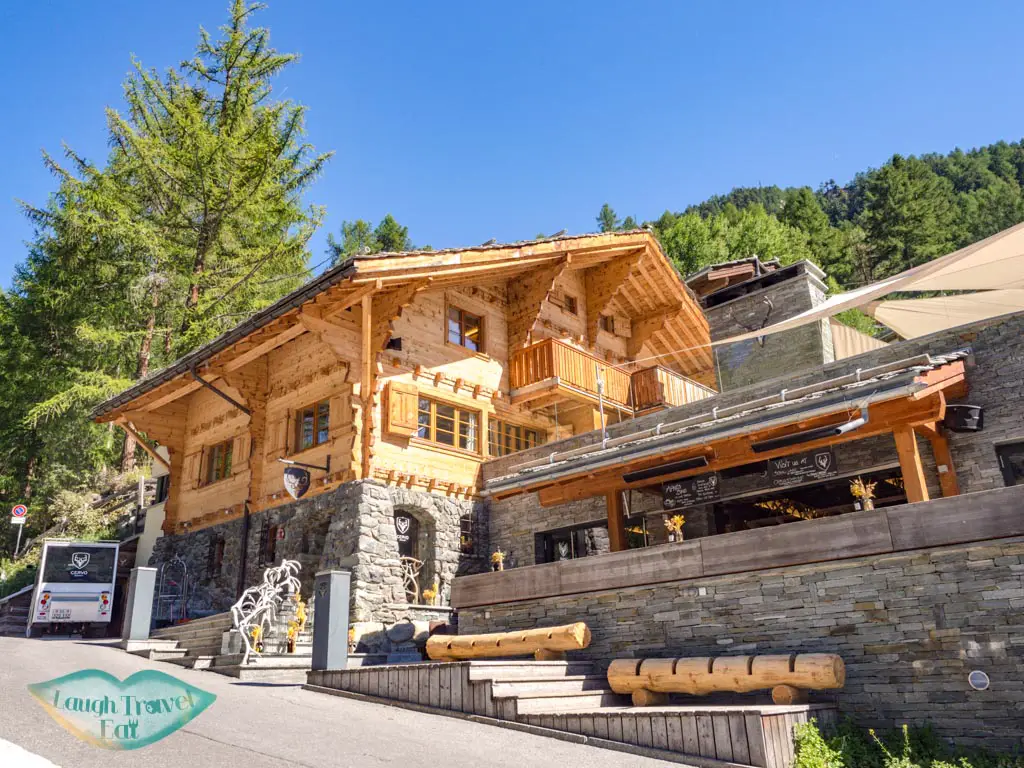 Cervo is located on a hill that overlooks the Zermatt main town, just above the funicular to Sunnegga. There is an elevator that takes you straight down to the tunnel of the funicular leading to the flat roads of the town. From there, the train station is less than ten minutes' walk away. The hotel itself is spread across several chalets, with the reception and restaurant directly across the road  from the elevator.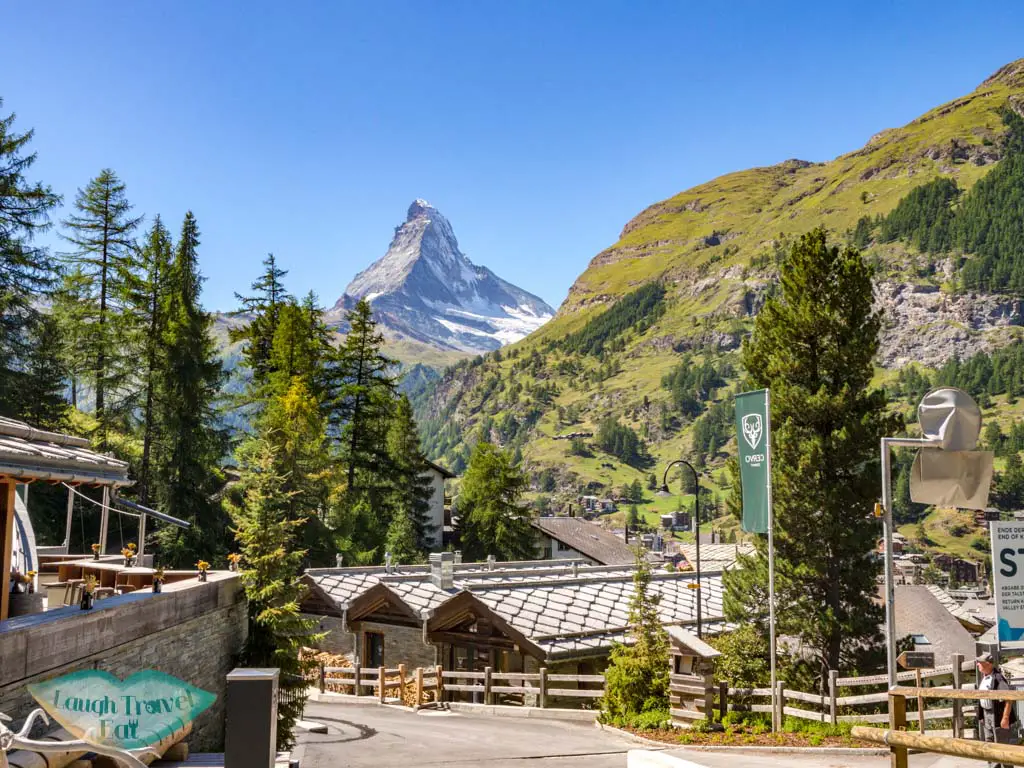 The hotel has 36 rooms that are spread throughout 6 chalets surrounding the reception and restaurant. So the rooms aren't directly connected to the restaurant but each has a great view of the Matterhorn. They also have several types of rooms available, starting from Cosy Room to suites. Since I stayed at their Deluxe Room, I'll be focusing on it but you can check out all of them here.

Check in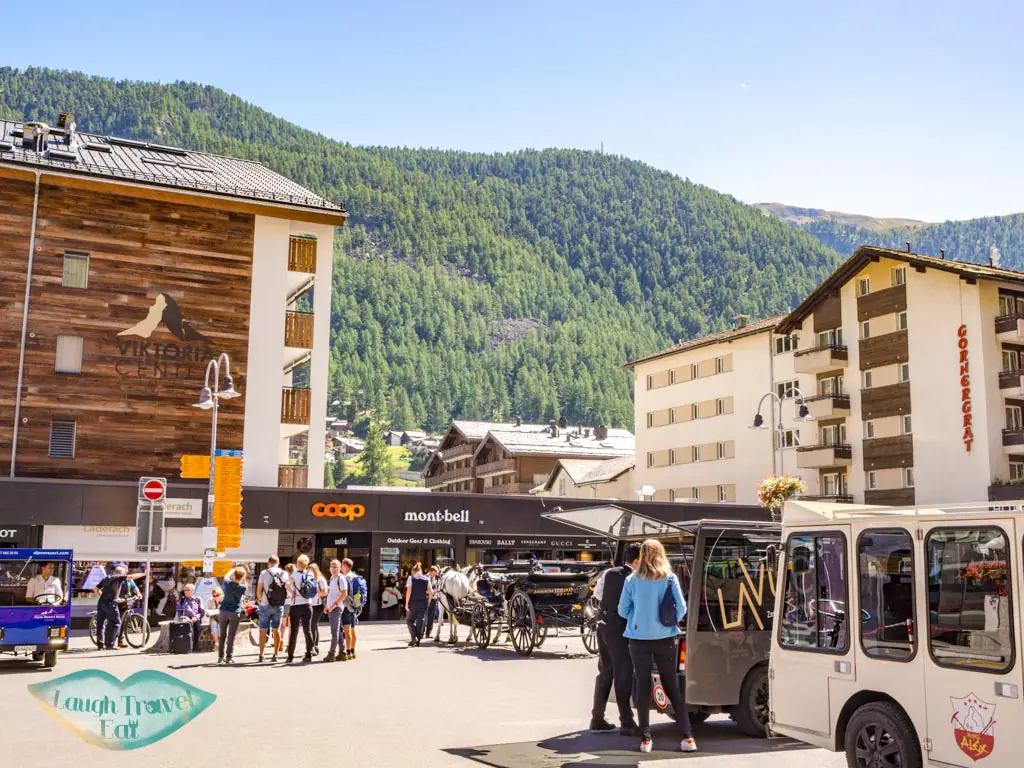 The hotel organises pick up and drop off  for guests as long as arrival time is stated in advance. I actually ended up getting to Zermatt an hour later than expected, and the team was quick to respond and rearrange when I emailed them in the morning.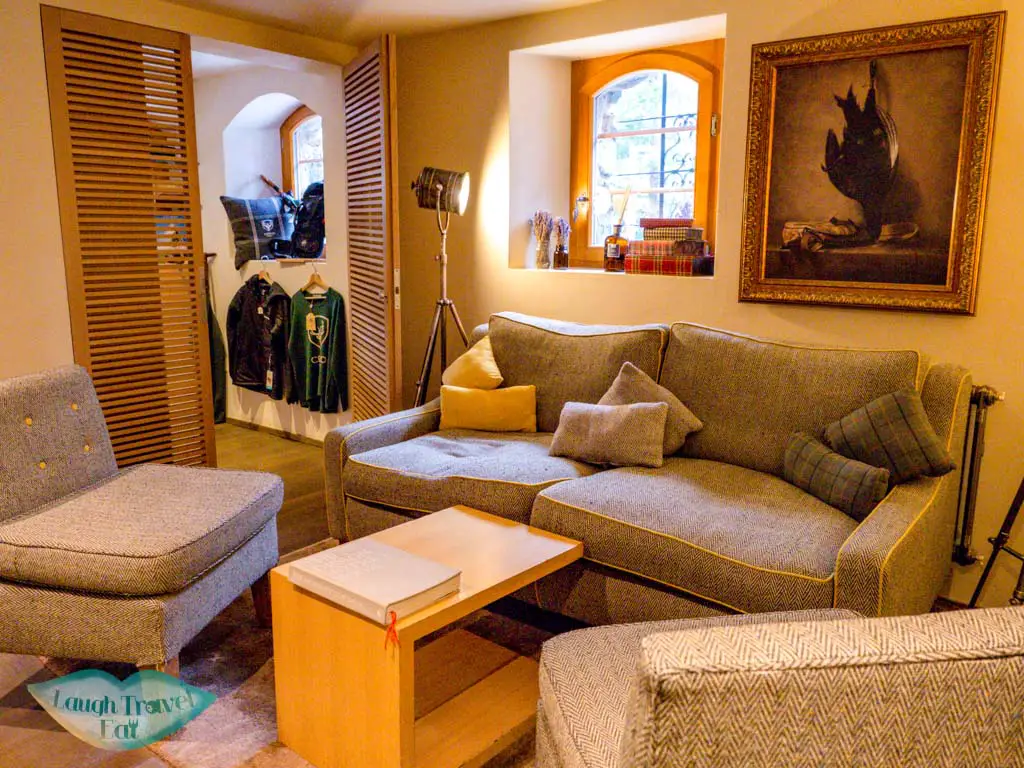 For those who are aware, Zermatt is a car free zone, and the cars are all tiny electrical ones that line up in a neat row right by the station waiting to pick up guests. A staff greeted me and bundled my luggage into the car before we set o f f into the streets of Zermatt. The road up to the hotel only takes around 10-15 minutes, and I was ushered into the reception while they take care of my luggage.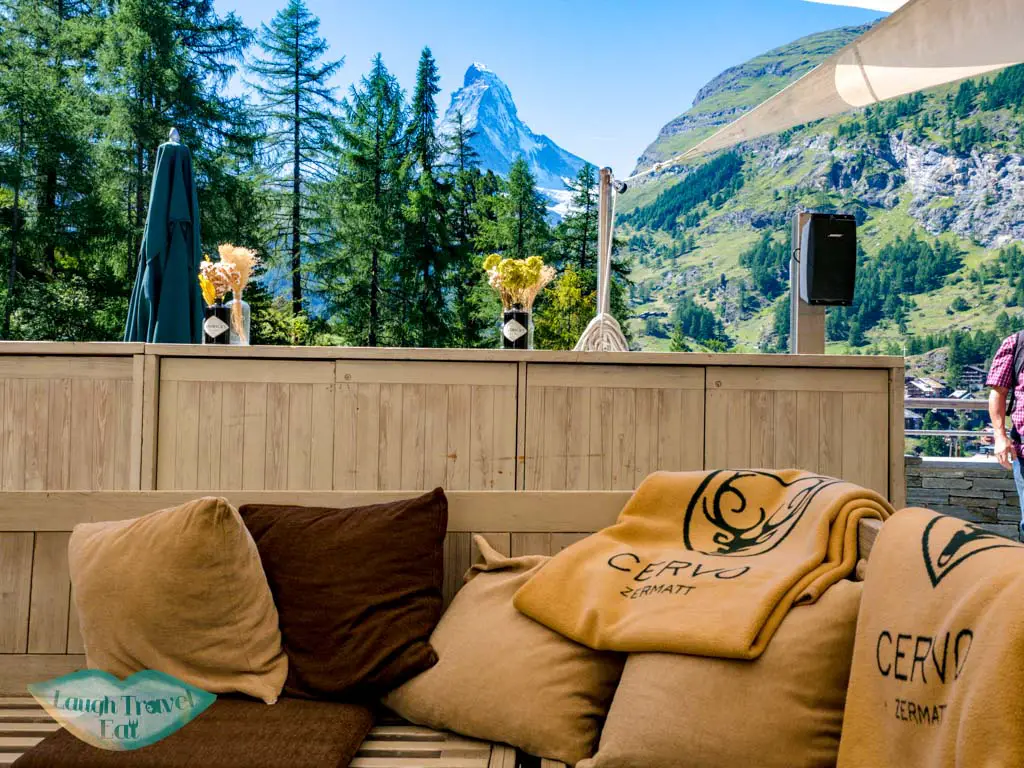 The reception is a cosy space, but since it's a sunny day out, I was whisked up to the restaurant terrace and handed a glass of bubbly as they check me in. Here is a quick fact & info run:
Breakfast is between 7:30 – 10
Check in is after 2pm but might be able to be earlier if they've  finished cleaning your room  
Check out is at 12
Drinks and snacks in the  fridge and table are free – which includes Cervo brand beer and frizzy water as well as popcorns!
Spa is free for guests to use and open between 3-8pm                       

Since my room isn't ready yet, I waited there and admire the view of the Matterhorn. I was shown into the room, with the front door of the chalet and my room accessible with my room key card. 

Room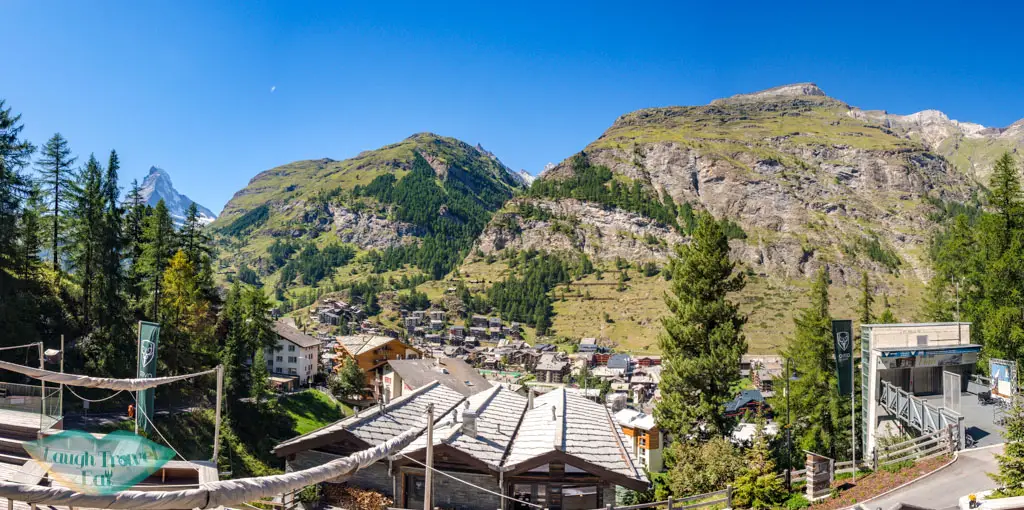 My room is in the nearest chalet across the road from the restaurant as well as right by the elevator leading down to town. There is a full sized wardrobe along the corridor right inside the room which is more spacious than expected. The simplistic design and exposed wooden beams on the roof gives this a perfect alpine touch and it's almost like I'm on a glamping retreat.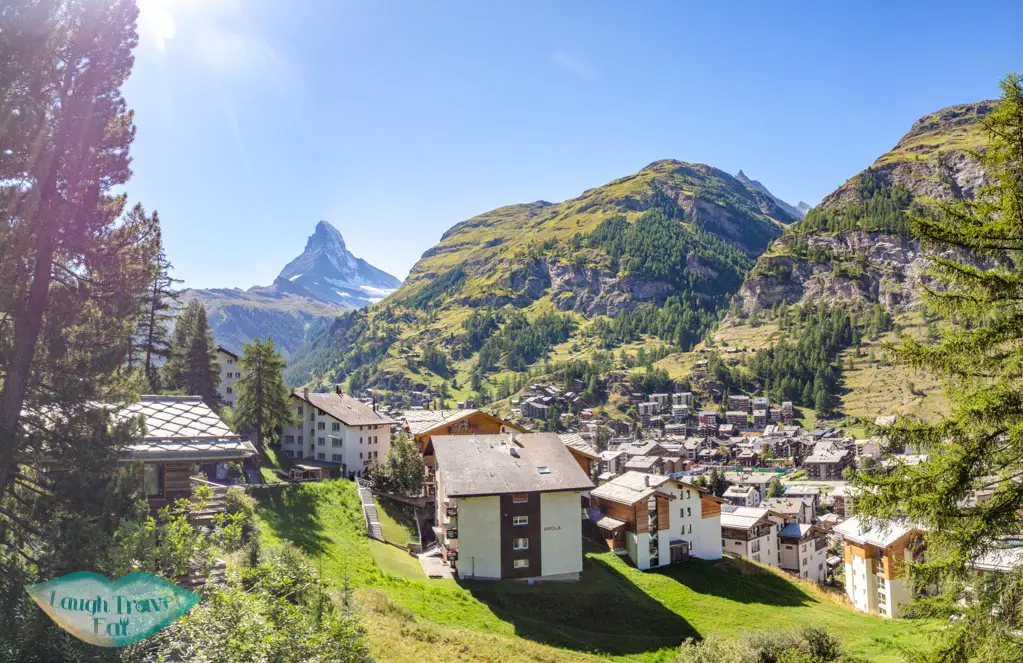 The bathroom is open planned, separated by the bathtub with wood screen doors and a work table behind the bed. The TV is set on the corner in front of the balcony door that can be opened as a window as well.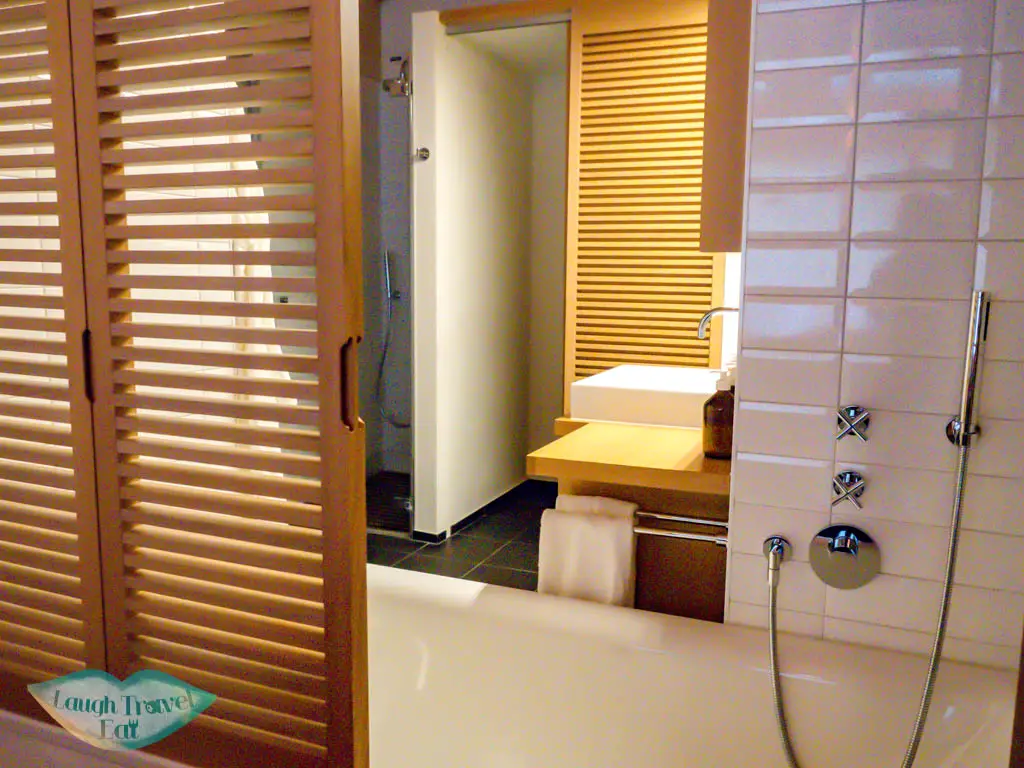 I love the deck chairs on the balcony where I can relax with my kindle and a beer, although do note that it's connected to rooms on either side but separated with a wooden fence. You honestly can't beat the view of the village and the Matterhorn.

There's also a Nespresso machine in the cupboard left of the bed that doubles up as a hot water dispenser, with Nespresso capsules and tea bags available.            

Bathroom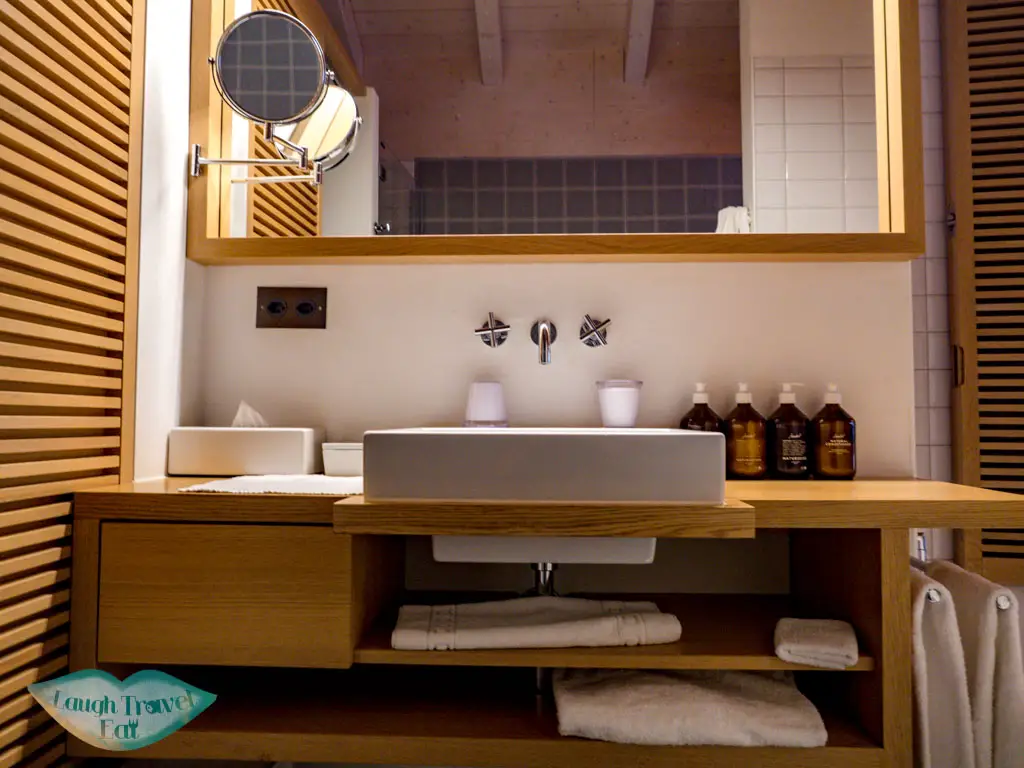 Aside from the bathtub, there's also a shower cubicle and toilet set on the far side. There's a door  for the toilet with automatic lights, which I think it's a nice touch. The sink area is huge with towels under, and there are  full-sized shampoo, conditioner, bodywash, and lotion for use.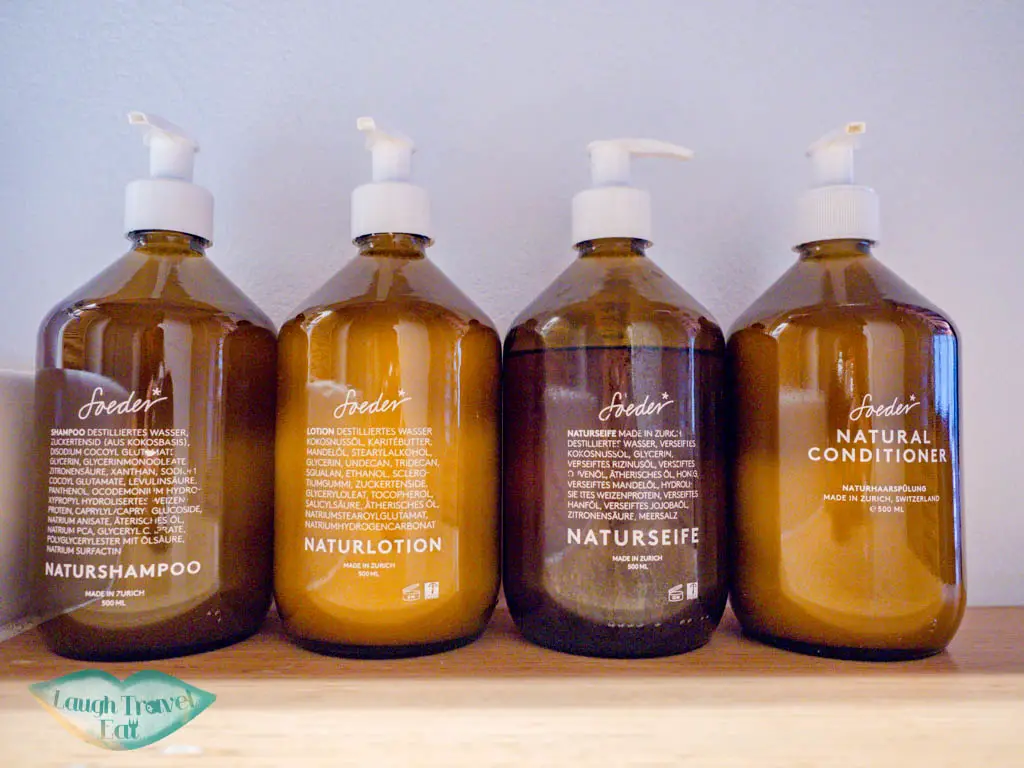 They also have bath salt for the tub in a sachet that they replace daily, which is just what I need after a day of hiking!         

Amenities
Bathrobes, slippers, hairdryers, and toiletries are also available in the room, and the TV has a large variety of channels.
Their WiFi is very fast and decent, and outlets can be found either side of the work desk. There is heating in the room which came in handy even in the beginning of September since it gets quite cold in the early and late hours up in the mountains.

Room Service
Room service is available 24 hours. I didn't find a menu in my room but after calling the reception with the cute vintage phone, they brought over one for me. I ended up getting a Cervo board which is much bigger than expected: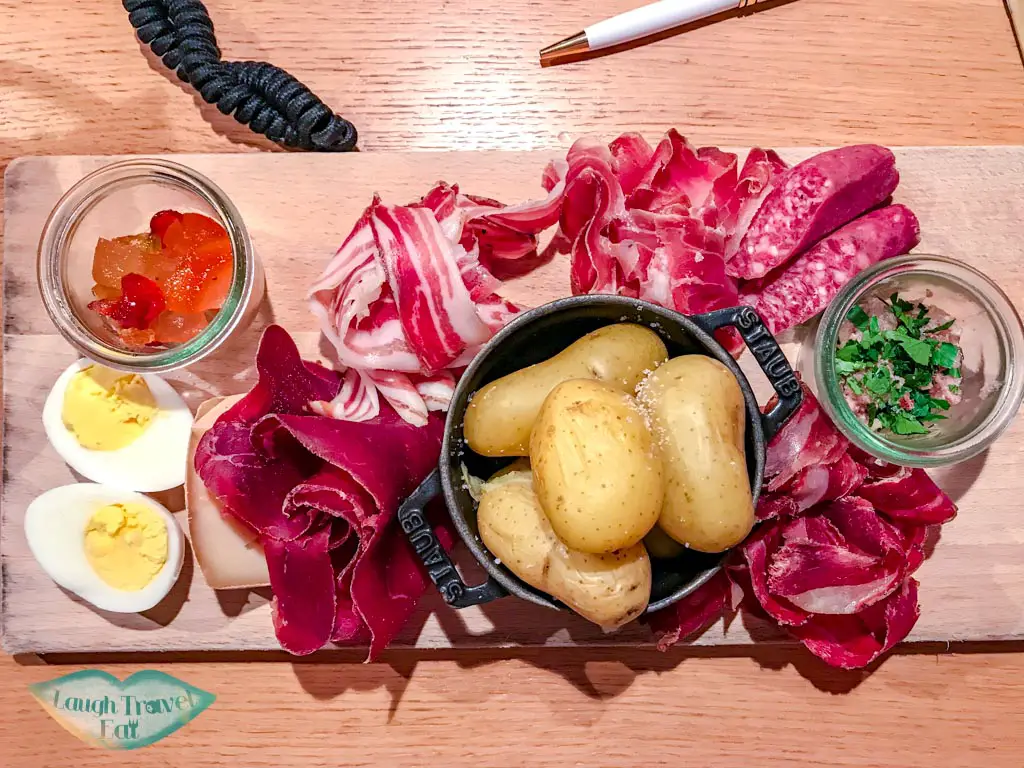 They also have salads and sandwiches, and just sandwiches after midnight. It's a great option since I was so tired after my hike up to Gornergrat that I couldn't summon the energy to get out. I also got bread with the meal, too, which was delivered in a big red metal box. I was instructed to put everything back inside and leave it by the door once I was finished.                

Breakfast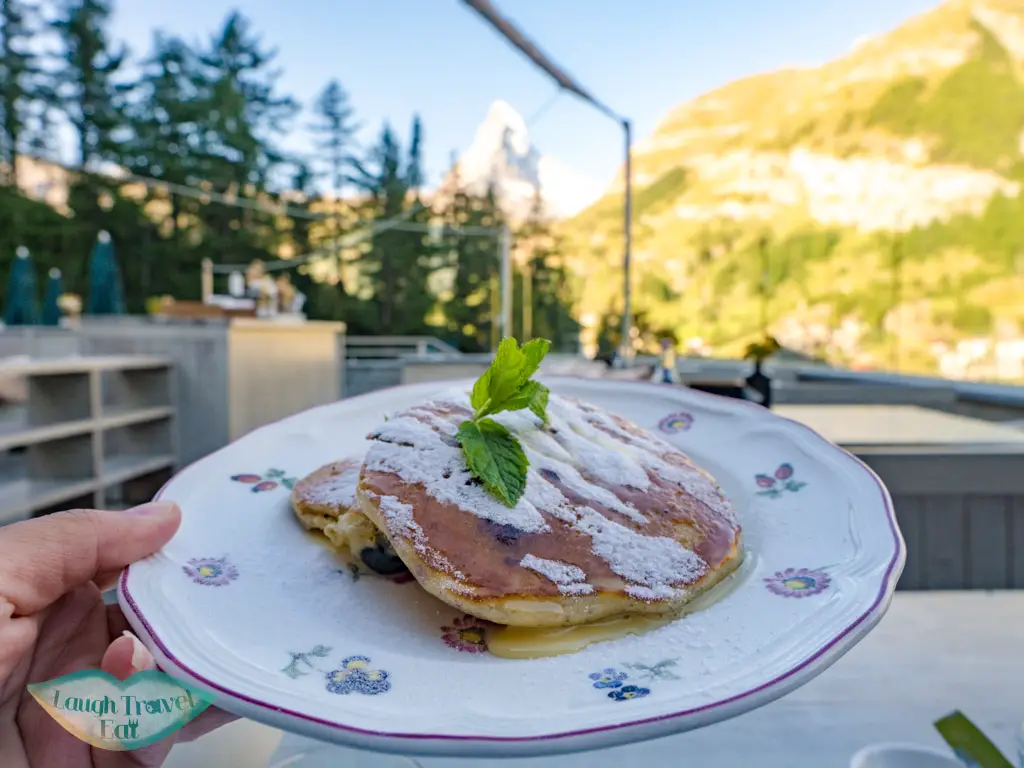 Breakfast at Cervo is pretty amazing, with a buffet spread as well as off the menu items. There's the option of sitting outside or inside and despite the cold, it was great to be on the terrace and have breakfast in front of the Matterhorn. Since they have blankets out, I stayed relatively warm but did end up eating inside on the second day when the clouds hang low.                    

The buffet spread has a range of bread, pastries, cereals, and (since it's Switzerland), cheese. Yoghurt and fruits are also available in abundance, as are orange juice.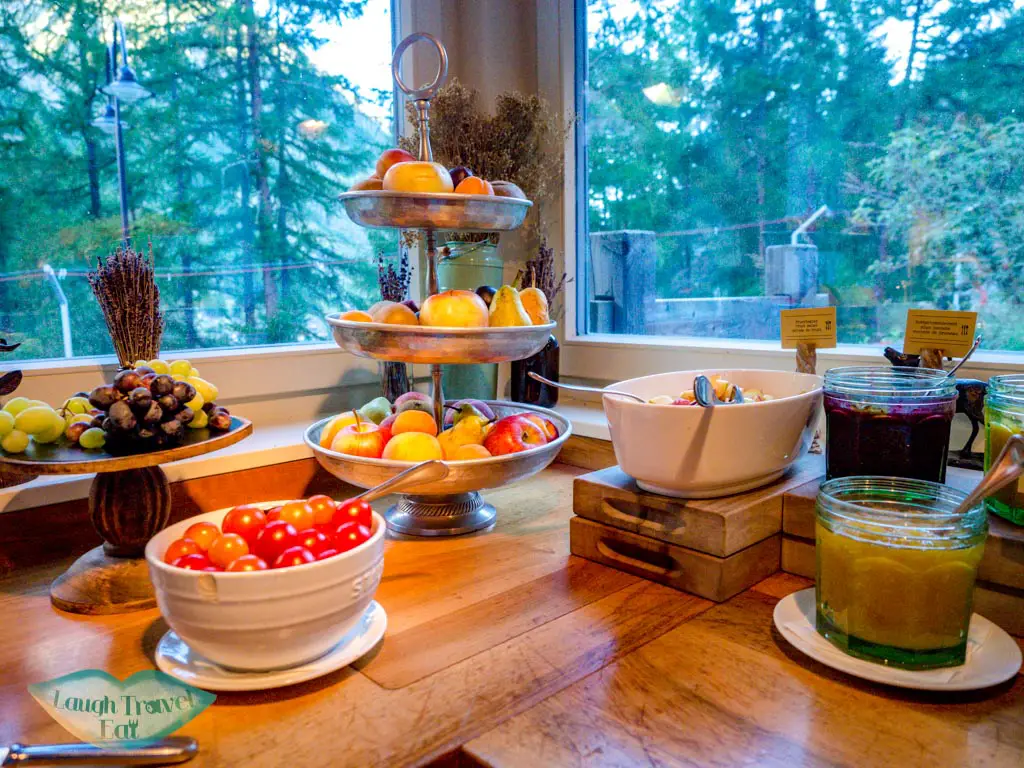 The waiters are all super nice, asking for my coffee or tea choice and giving me a mixed juice of the day.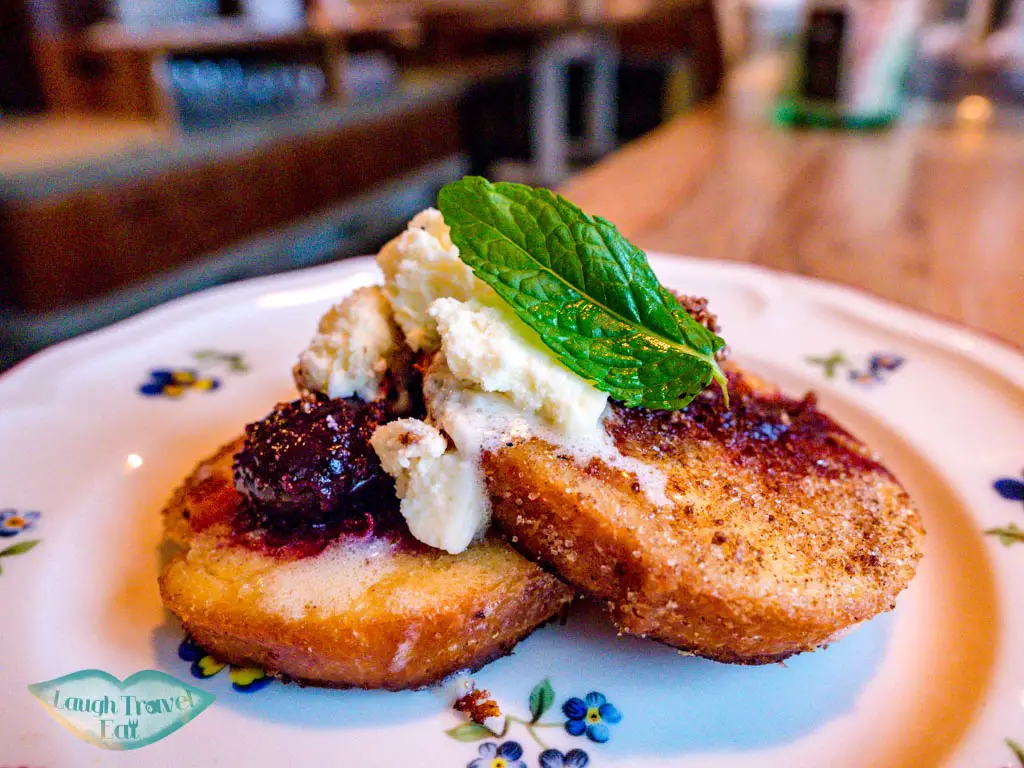 You can order off the menu items as much as you want, which I was encouraged to by the kind waiter. The portion size is perfect  for one person, so don't worry about not being able to eat anything else. I've tried their green eggs, pancakes, egg benedict, and french toast over two breakfast, and they are perfect. In fact, I probably end up staying too long at breakfast but no regrets! 

Cervo Puro Restaurant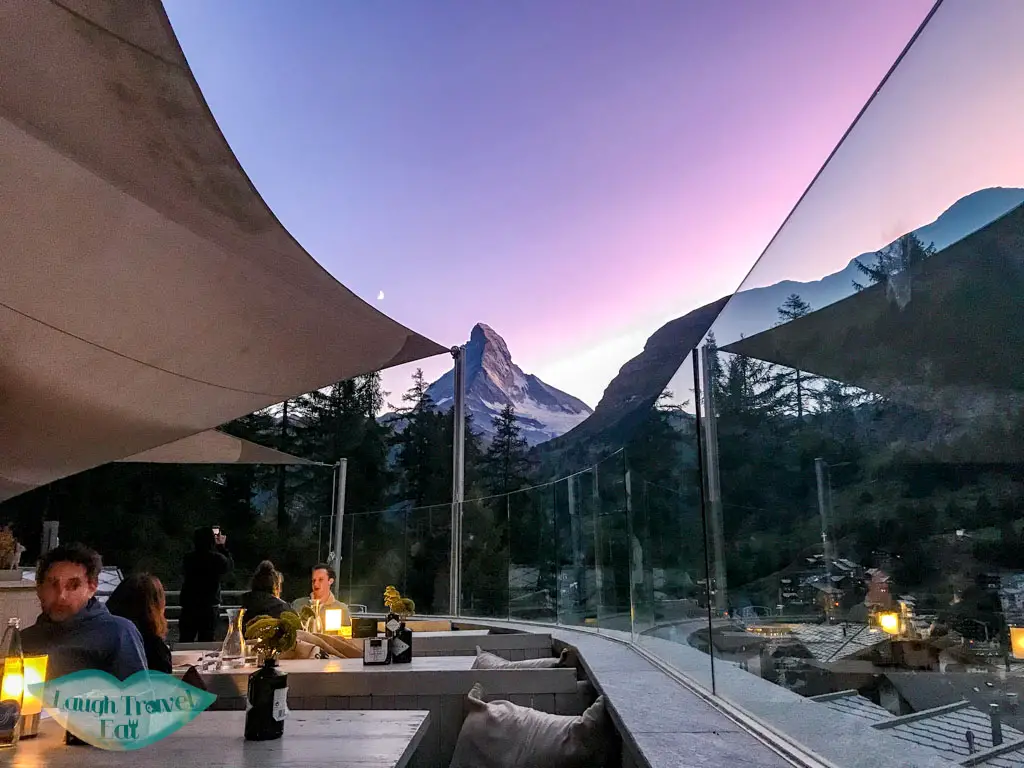 Aside from being a great hotel with great breakfast, the restaurant at the hotel is amazing, too. They offered good Swiss food as well as general western fare, the full menu can be found here and here are some of the best highlights from my meal:

Enjoying a Negroni for aperitif and then going for some delicious selection of starters.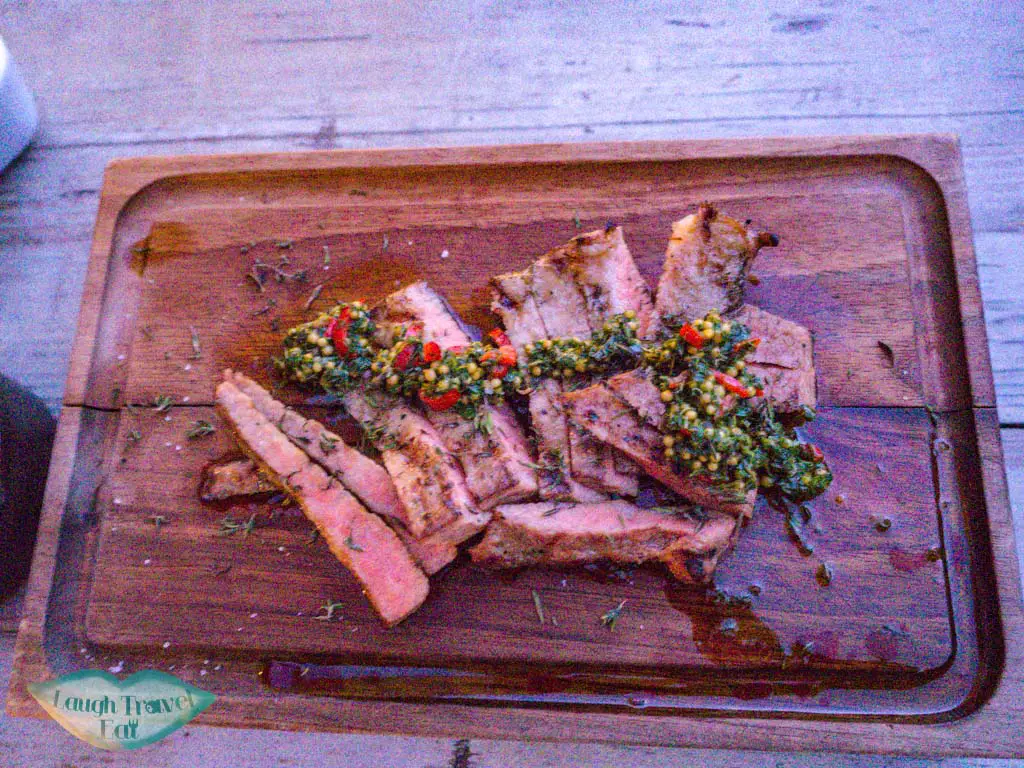 The sky starts to darken as I move onto my main course – which consist of roast cauliflower and Iberia pork.
They have weekly special and these are some homemade yoghurt dessert and a local chesnut one!