Pineapple Mountain has become THE Instagram spot because of its unique features that's reminiscent of the Grand Canyon. As a sub-tropical city with mostly igneous rock (take Four Consecutive Pools and Falls for example), it's rare for this kind of weathered structure to be seen and that's why it has become such a popular place. Although much smaller than it looks, it is nonetheless an interesting sight. Despite the fact that it's technically inside a military zone, its proximity to a housing estate and unique landscape draws many visitors. Since I know it's a popular place, I picked a weekday to visit.
 >For more great hiking places to go in Hong Kong – visit my hiking page.
Pineapple Mountain Hike Summary
Difficulty: 2.5/5 if you return the same way, 3,5/5 for the full way because it's slippery
Time taken: 2-3 hours, budget more time to take photos as well as getting in and out
Pros: unique landscape and cool photospot. Mostly on concrete and you can turn back
Cons: tends to be crowded. Very slippery and through a military area
How to get to Pineapple Mountain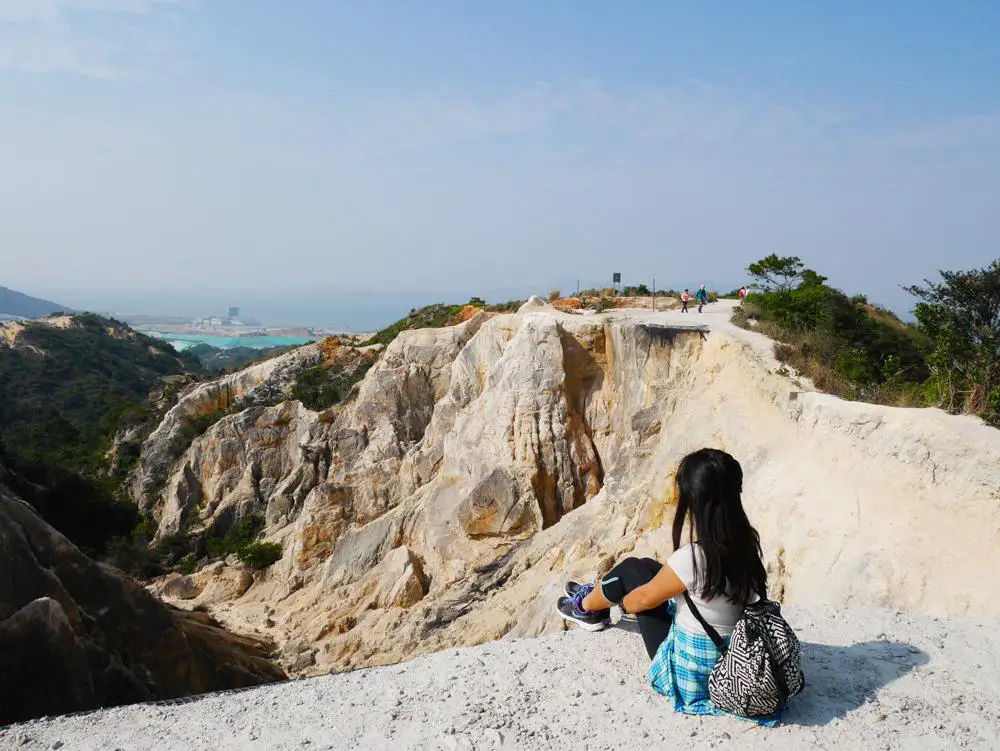 Pineapple Mountain is situated along the Castle Peak Range Road that leads from Leung King Estate to Nim Wan Road that eventually heads towards Ha Pak Nai village.
However, unless you live in Tuen Mum, otherwise you would need to get to Siu Hong Station first.
Siu Hong Station
Siu Hong Station is the second to last stop on the West Rail line, the common connecting point to this line is either Nam Cheong or Tsim Sha Tsui.
Leung King Light Rail Stop
From Siu Hong Station, you can get either the 615 or 505 light rail to Leung King. You must remember to tap in at the Octopus card pillar and out when you get off at Leung King. Siu Hong is the end stop, so the light rail would only go in one direction.
This costs $4.60HKD.
Hike from Leung King estate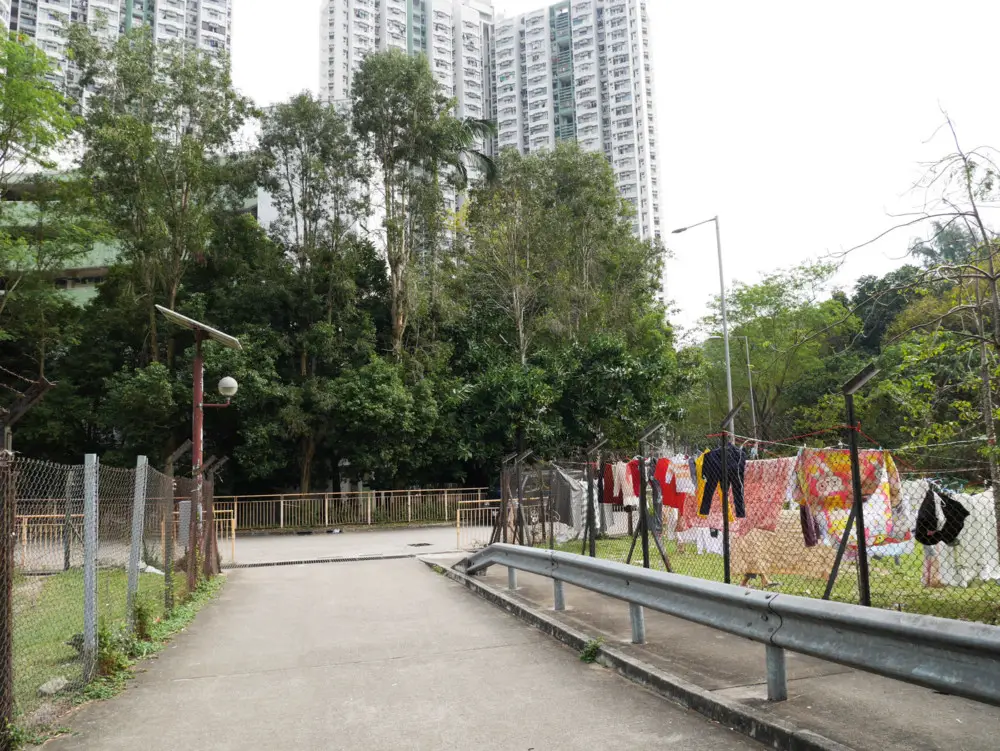 The Castle Peak Range Road starts at the northeast corner of the estate. If you haven't been there before, you should follow the main road to the left once you get off the light rail then turn right.
There is only one road that leads uphill, so you shouldn't miss it.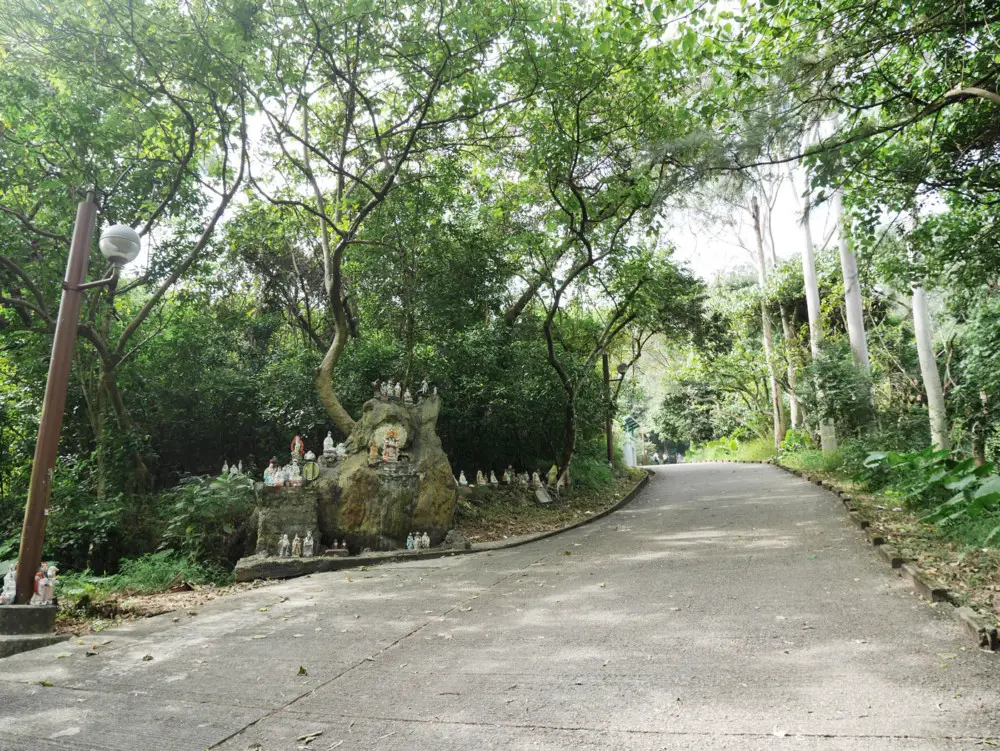 The start of the road is quite steep, so prepare yourself for a climb. Apart from that, just follow this one path up and don't deviate. The Pineapple Mountain is actually in the middle of the path, therefore, just follow the biggest path. I recommend you download the OsmAND offline map to make sure you know where you are.
first concrete path

then sandy
Alternatively, click below to download a map of how to get to Pineapple Mountain, get out, and what is there to eat in Yuen Long afterwards!
Reaching Pineapple Mountain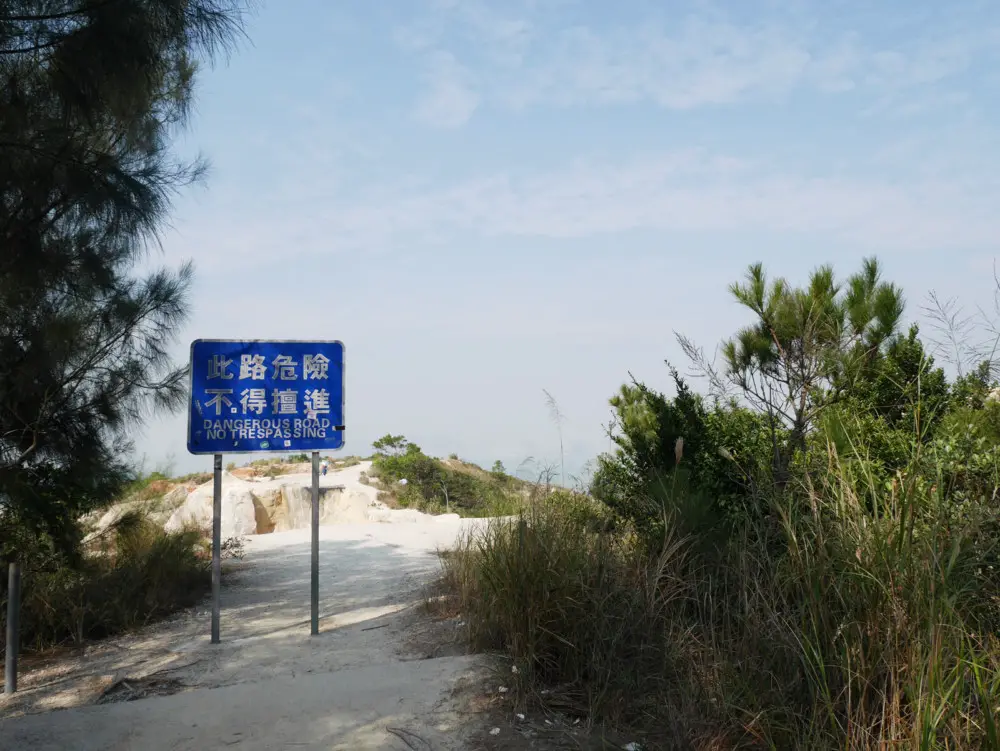 The grand canyon of HK is part of the Castle Peak Road, you will see a "Dangerous, No Trespassing" sign, but this actually marks the area that has been dubbed as the Pineapple Mountain. The sandy ground is extremely slippery, so watch where you step. There are plenty of photo opportunities here, but below are the top 4 spots:
#1 right at the front of the path, under the sand is a concrete platform so it's not totally unsafe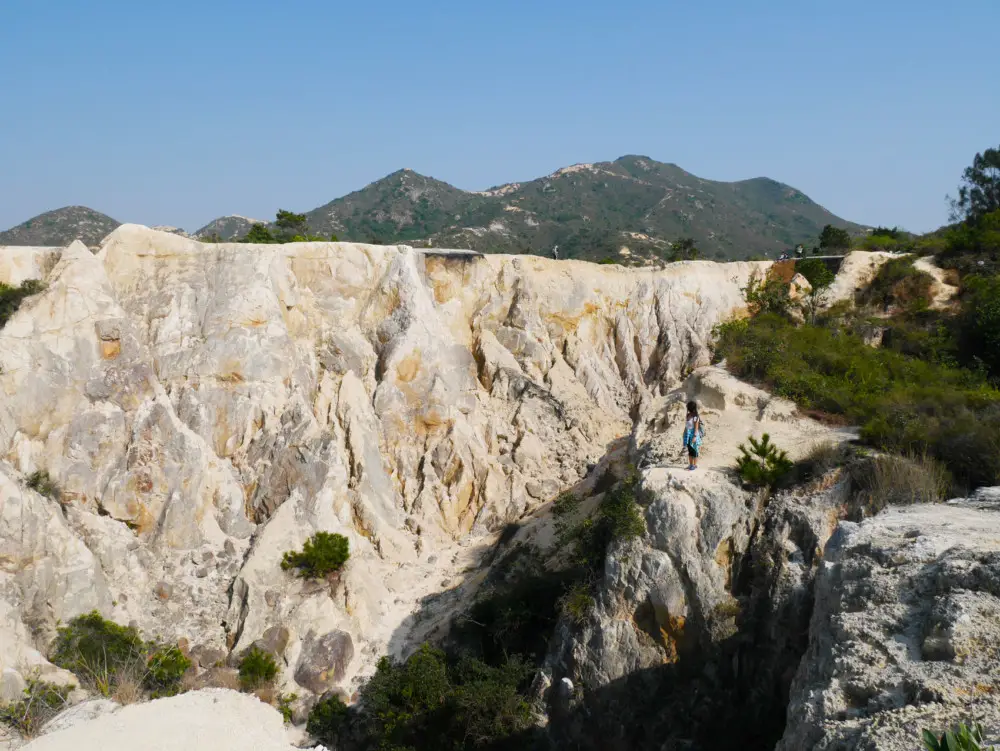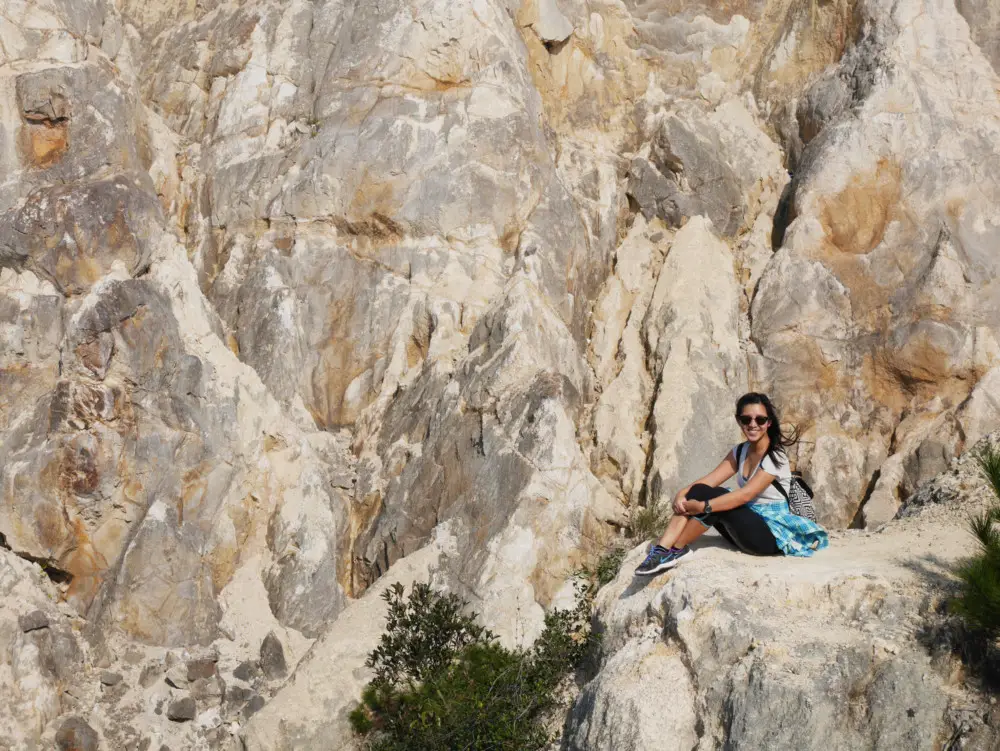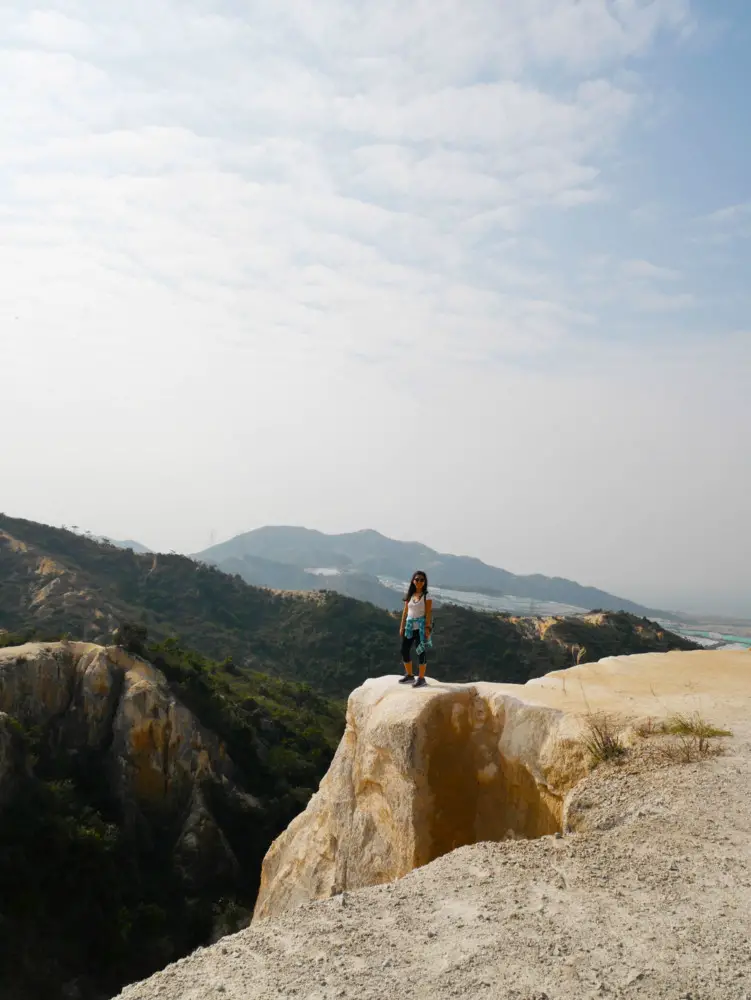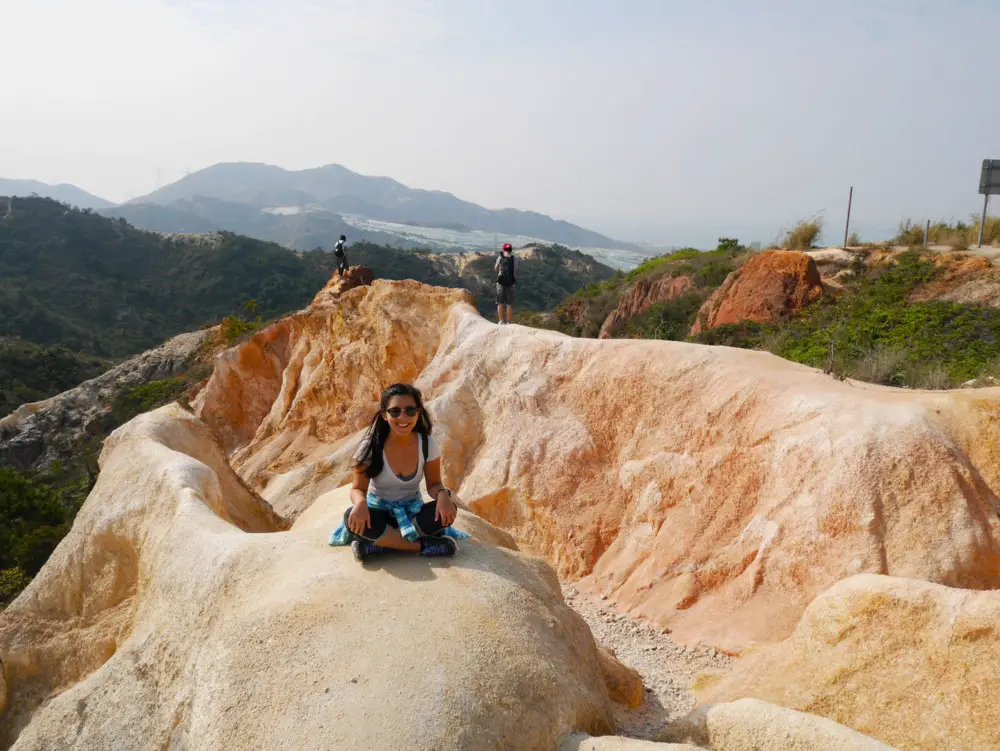 Here are some extra shots to show you more of the canyon: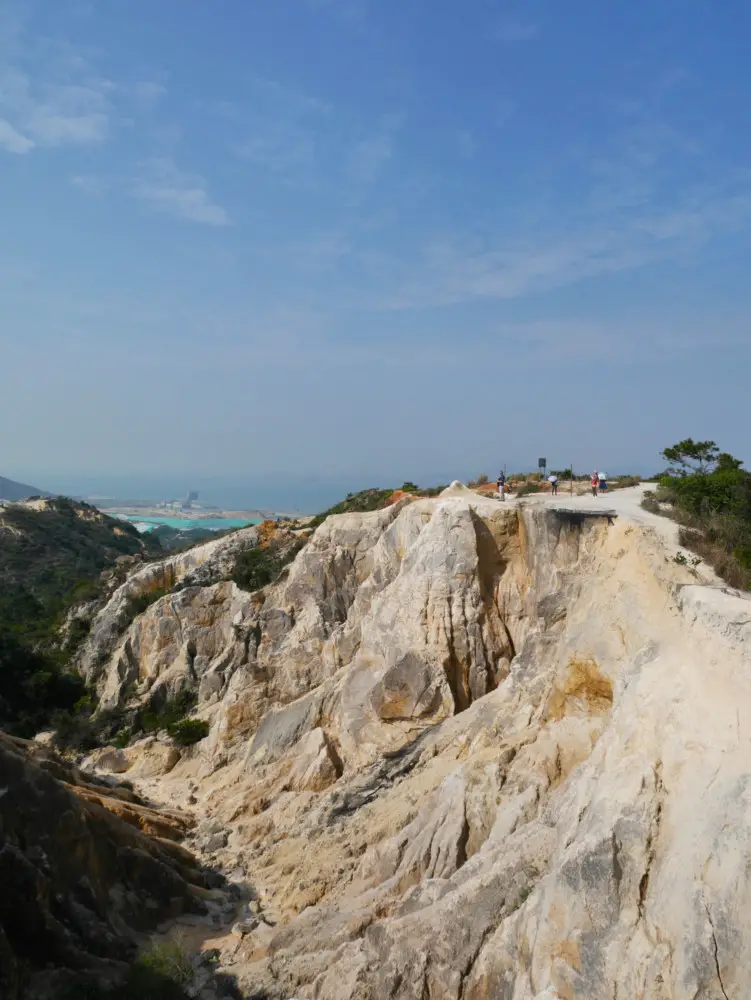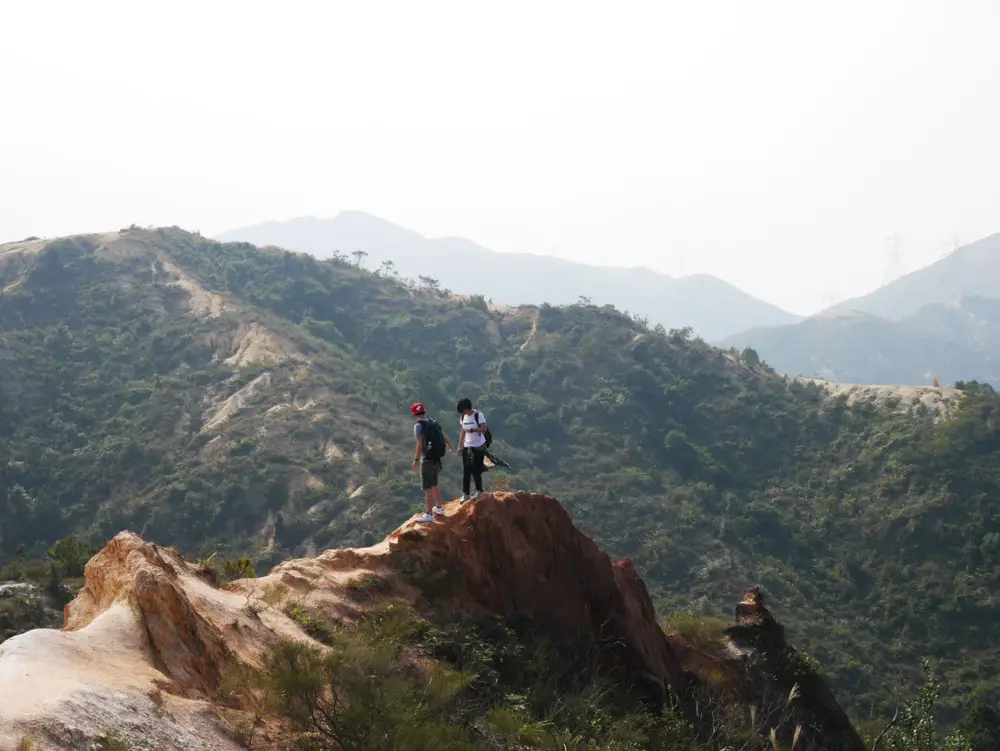 A pretty landscape of redder earth~

A quirky weathering structure in Pineapple Mountain
Getting down from Pineapple Hill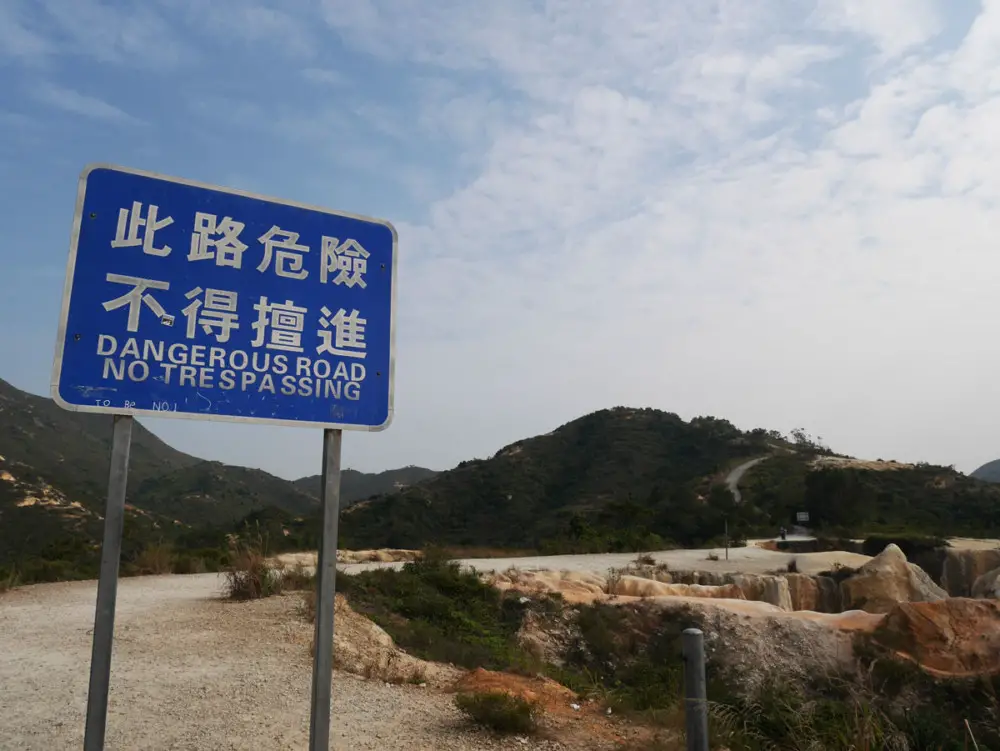 There should be another "Dangerous, No Trespassing" sign at the end of the area that actually marks the continuation of the trail. Again, it might seem like there are several paths, but just follow the biggest path.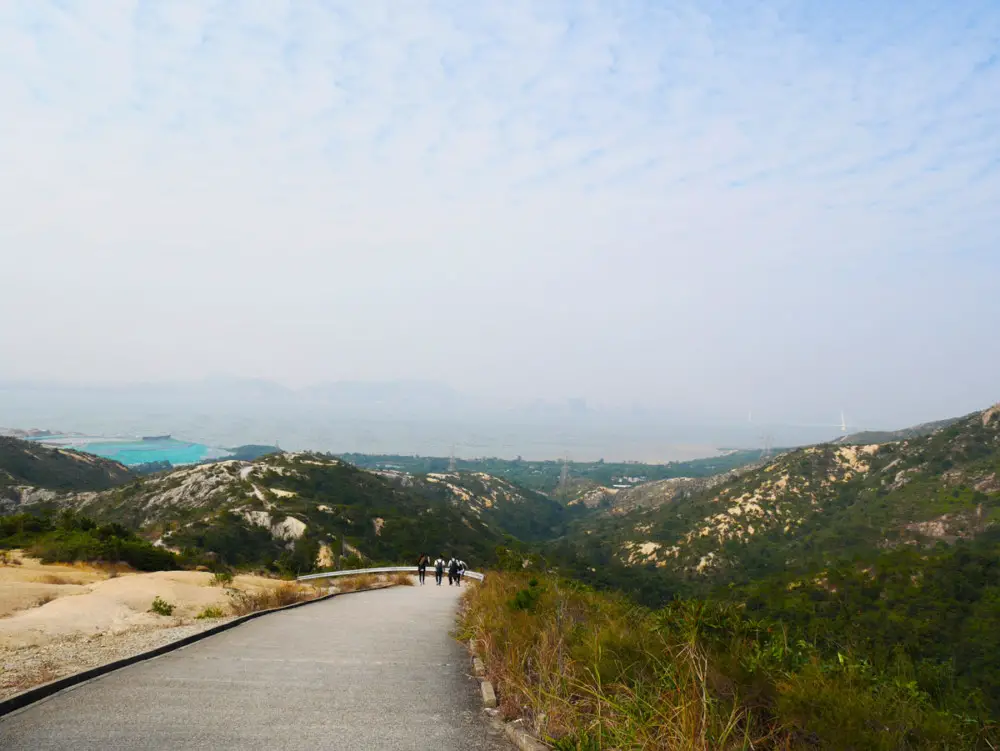 You will reach a road at the bottom with a road block – that's Nim Wan Road.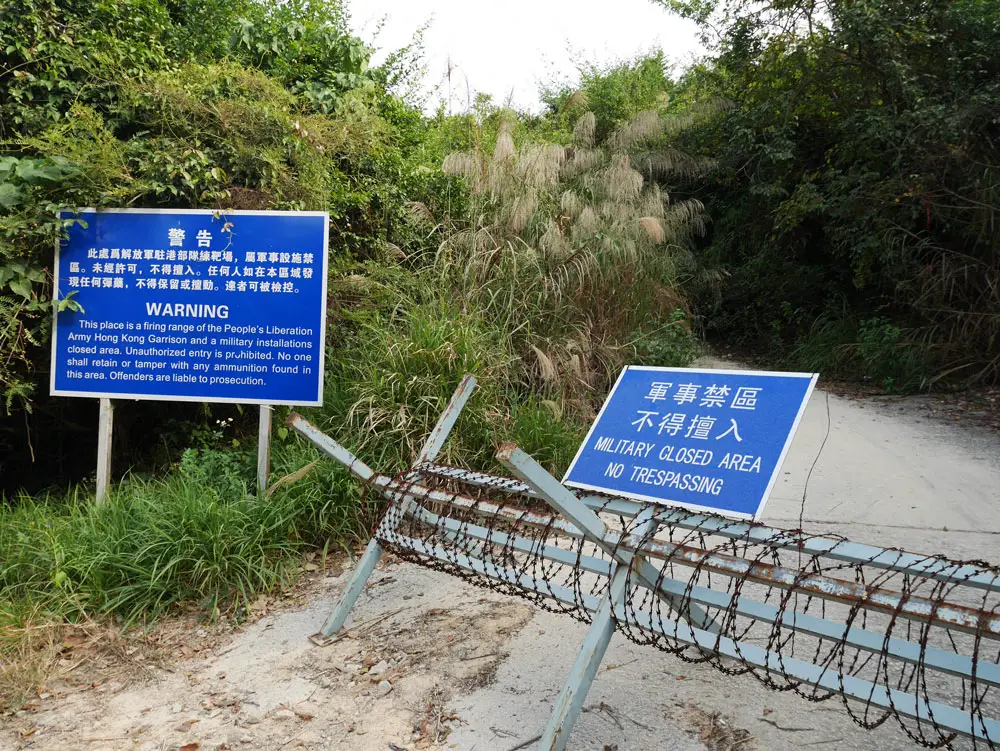 Head towards Ha Pak Lai
Turn right when you reach the road and watch out for the first fork to the left. That's the road to Ha Pak Lai. When you see a bridge, turn right and follow the winding path until you reach the village.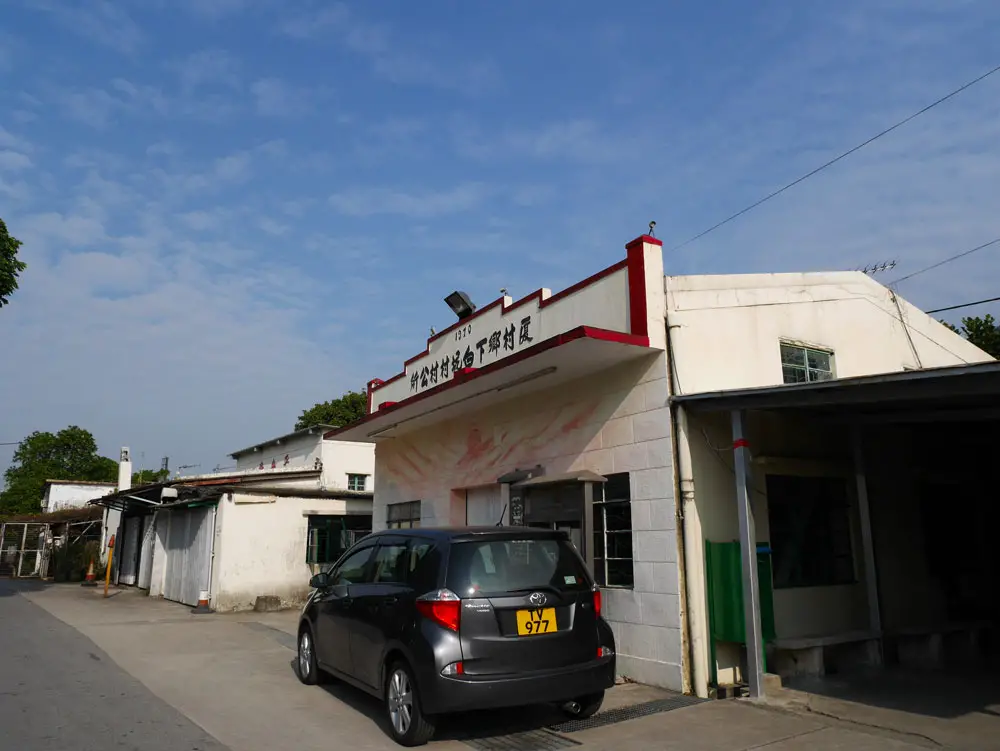 Getting out to Yuen Long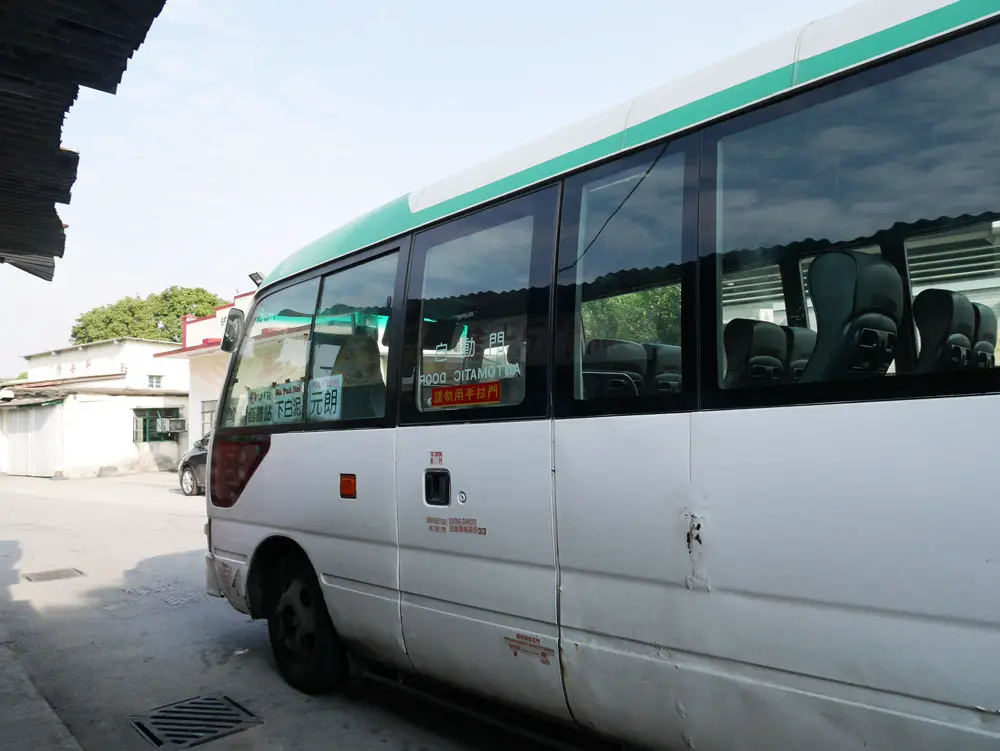 There is only one minivan out of Ha Pak Lai, the number 33 to Yuen Long. It runs every 20 – 30 minutes and costs 11HKD, however, if you get off at Lau Fu Shan it's cheaper. However, if you don't know the area, I recommend you head to Yuen Long.
Alternatively, you can just head back out at Leung King Estate after visiting the Pineapple Mountain.
If you walk fast and don't stop too long for photos, the hike itself wouldn't last longer than an hour and a half. It ended up taking us three hours before we get to Yuen Long – counting the minibus transfer time etc.
Once you get to Yuen Long, you can easy take the bus or the MTR back out. However, I am betting you would be hungry by then, so here's some food option for you:
Eat and Drink in Yuen Long
Maison

A boutique tea place that sells high quality, innovative tea drinks, this is Maison's first branch. Although the prices are a bit high, the drinks are pretty good. I recommend the Sangria, it's very fruity and not artificially sweet.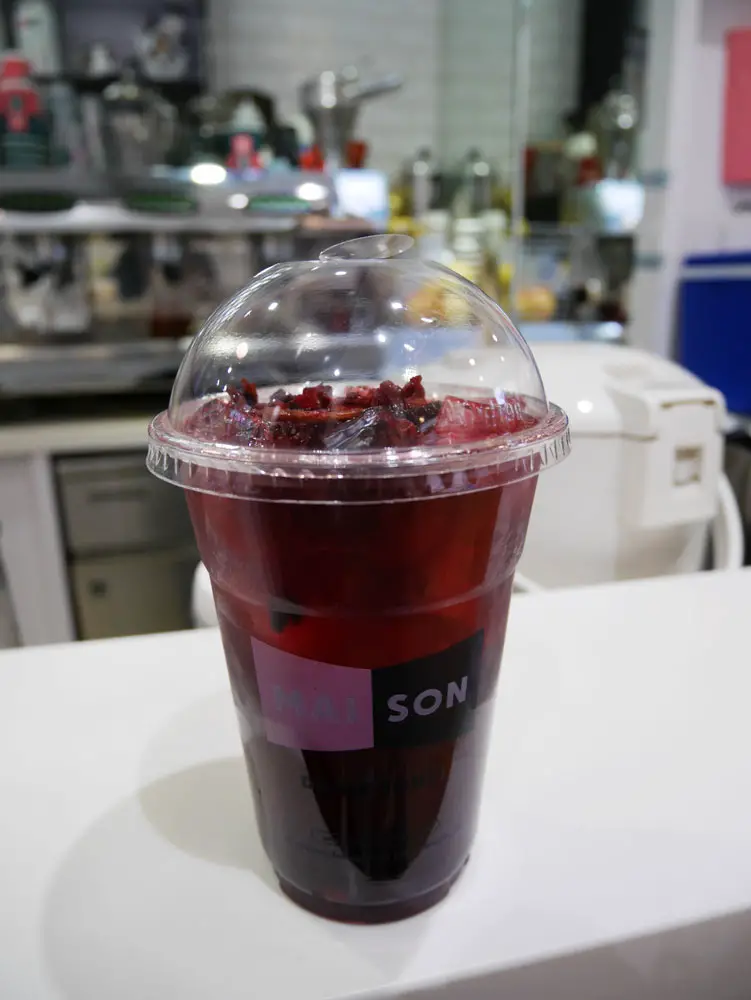 Sumore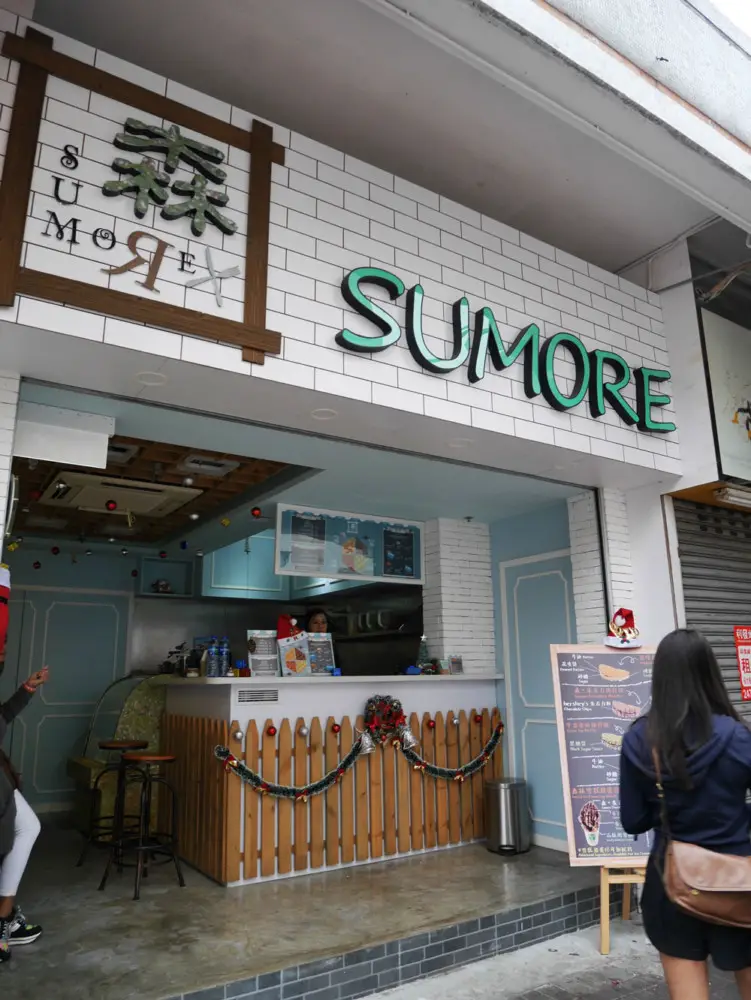 An egg waffle place that I found online, I was super excited to try their unique oreo filling. However, they put too much flour in their egg waffle, making it more cake-like and extremely dense. However, they also serve normal waffle and it might be worth a try.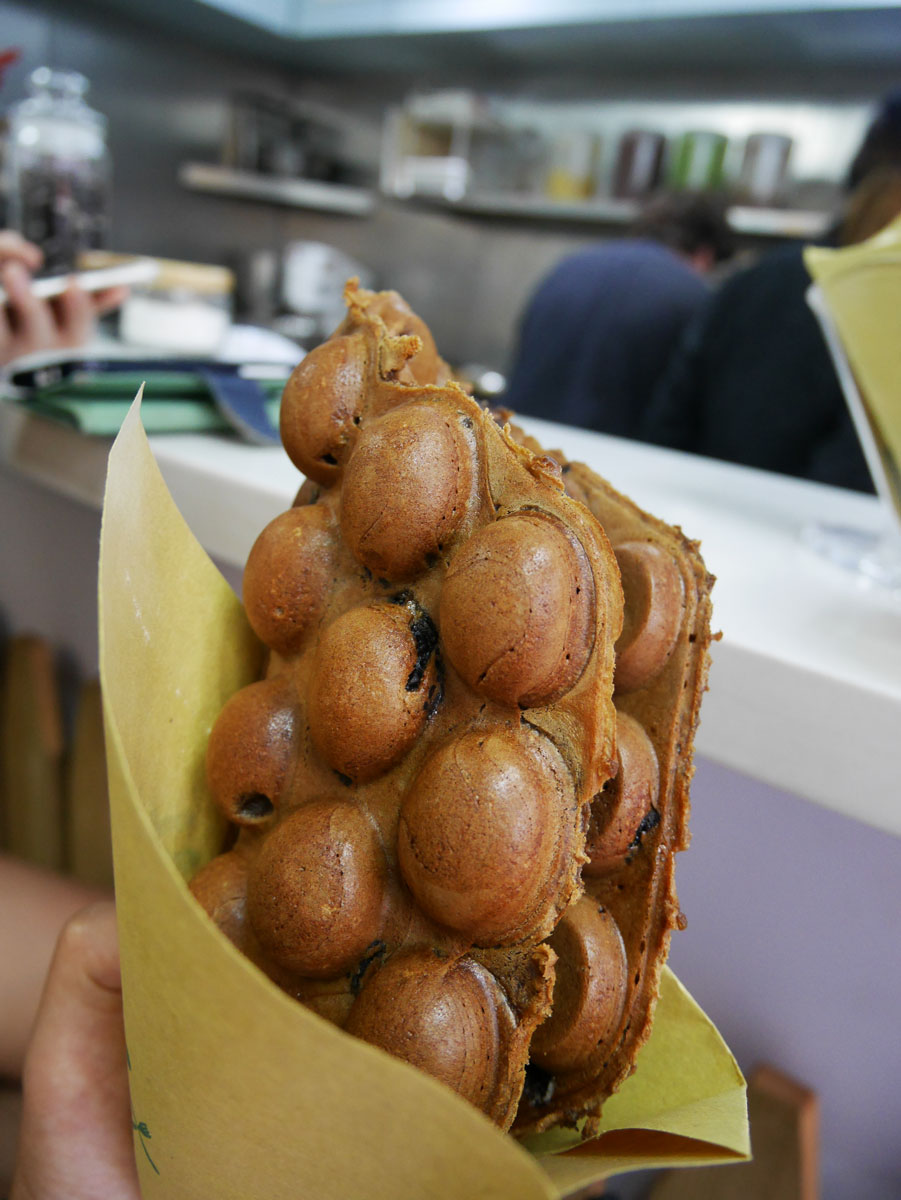 I have gathered some other great snack places recommended online by other blogs and people. Download my free Pineapple Mountain Hiking map for access to them!