Penang is famous for its food. Each year I visit Penang to visit my relatives and the food there never cease to amaze me. It's not just that they are good, but they are ridiculously cheap as well (although prices have gone up over the years – inflation is a pain in the butt).
Influenced by the mix of Malay, Chinese and Indian culture, Penang is definitely home to some unique dishes. It's a must visit when traveling in Malaysia for its food alone. Here, I bring to you 5 must try dishes that you shouldn't miss out!
P.S. If you want to find out where to eat in Penang, here's 5 restaurants I love.
肉骨茶 Bah Kut Teh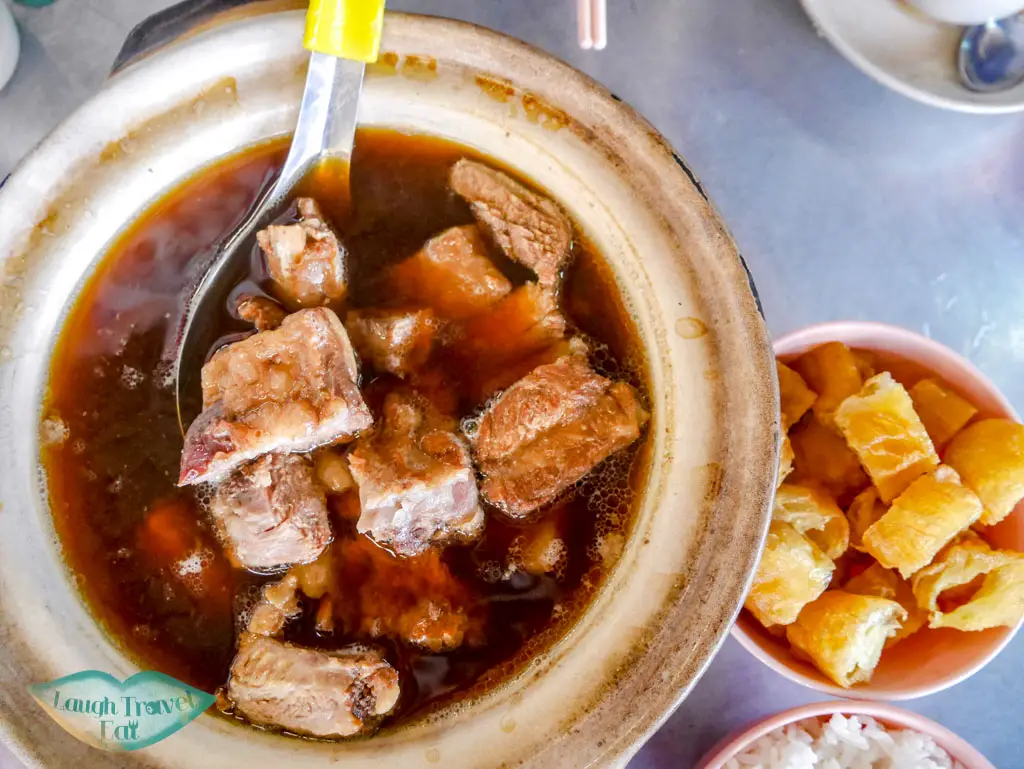 A dish that I had been having for breakfast for years, Bah kut teh is a dish from the Hokkien community. Its literal translation in Chinese means Meat Bone Tea, and it is meat broth that's infused with herbs and spices. The soup itself is as good as the flavourful pork ribs, and the dish is often accompanied by rice.
The tea is usually oolong based, and the herbs and spices garlic, cinnamon, star anise and cloves although this does vary. It is cooked for hours to achieve the level of tenderness and allow the herbs to soak through.
Despite the fact that I have it as breakfast, it is a dish that can be eaten as lunch as well. Bah Kut Teh is also found in Singapore.
Laksa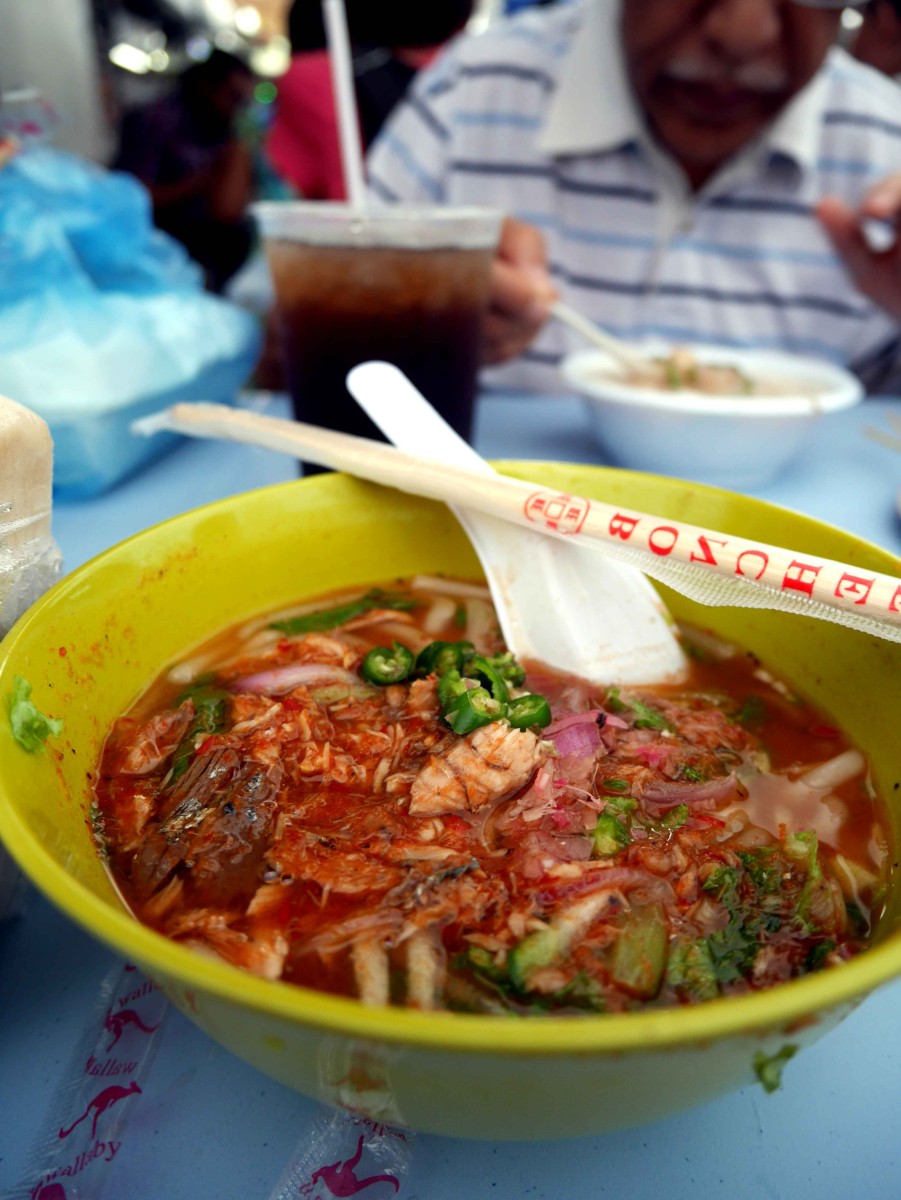 A spicy noodle food dish that's a blend of Malay and Chinese cuisine called Peranakan, it's a favourite of my mum. Unfortunately my intolerance to all things spicy means that I haven't personally tried it, but it is quite famous in the Penang food world. Ingredients include pawns, fish and chicken in a coconut or sour asam soup base, it is actually acclaimed across Singapore and Indonesia as well. But be sure to try the Penang version!
炒貴刁 Char Kway Teow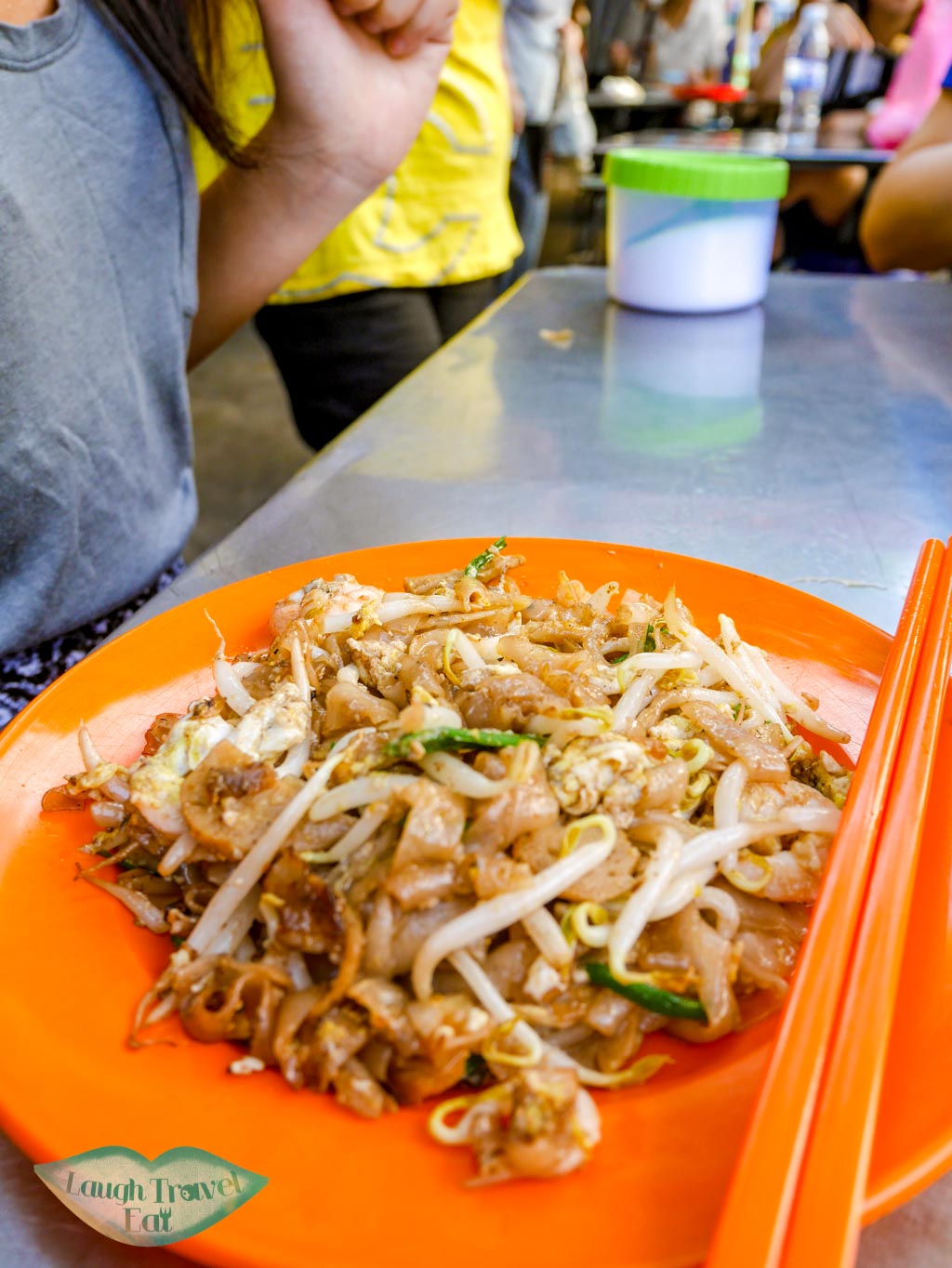 The literal translation of Char Kway Teow is fried rice noodles; it is a favourite dish among the Malaysians. Other ingredients include bean sprouts, eggs, prawns and abundant soya sauce; it's fired in high heat in a huge wok. Usually spicy, I tend to get away with it by asking the hawker stall owner to fry me a non-spicy version and get away with it. Fun fact: it's usually served on top of a banana leaf, for reasons unknown.
Chicken Rice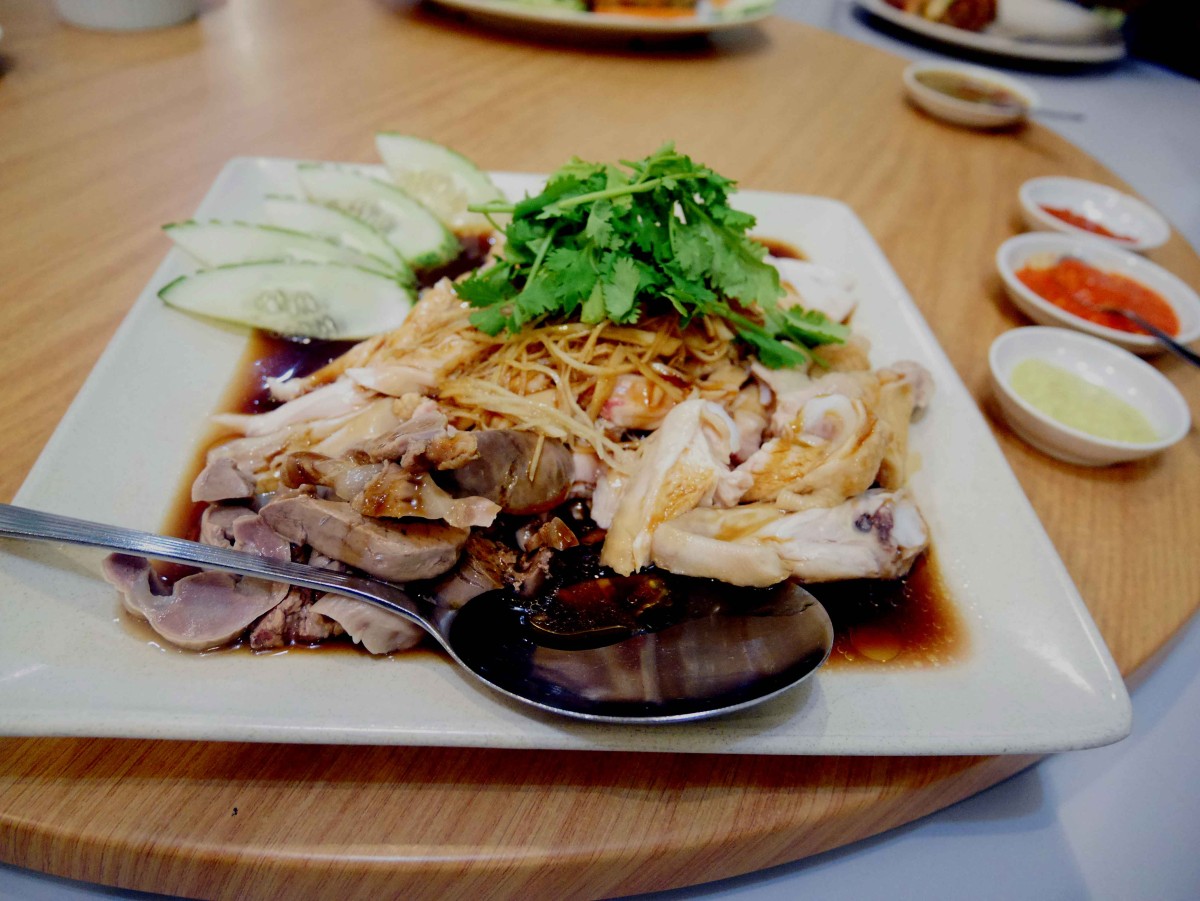 Even though the chicken rice originated in Hainan, the Penang version is not to be missed as well. One of the most frequently ordered dish, the chicken rice they have there is just as good if not better than some of the more famous locales that serves them. Extremely affordable, it's a dish that I always order at hawker center to share with my families.
Nasi Lemak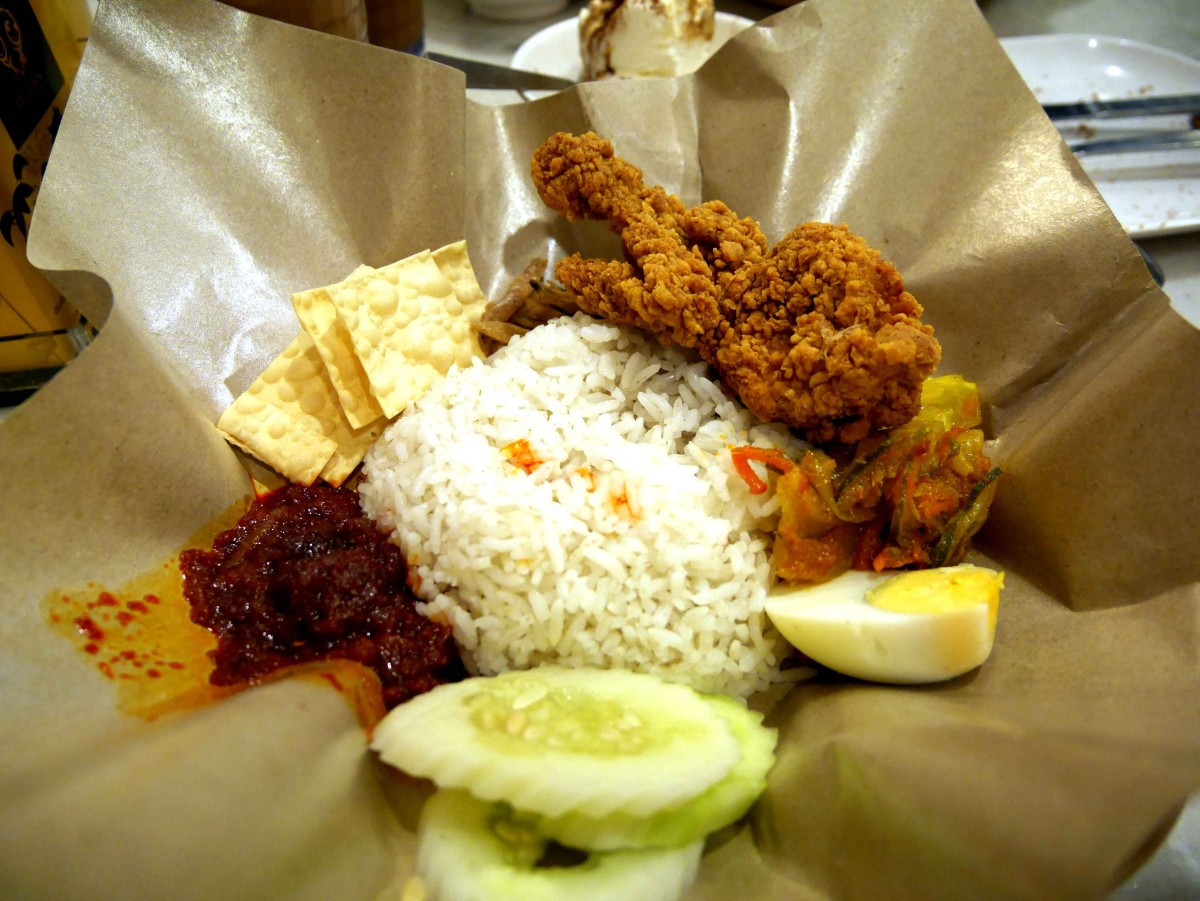 One of my favourite dishes yet, it's a dish that is served in Indonesia, Singapore and Brunei as well. It refers to a dish that includes fragrant coconut-milk-cooked rice, anchiovies chilli pace and cucumbers with a variation of meat such as fried chicken or fish. It is perhaps my favourite dish in the entire list, although I do get to have it in Hong Kong as well…