Initially, I was surprised to find that zip lining is one of the top activities to do in Chiang Mai. Then and again, with the highest mountain in Thailand located within the province, it shouldn't be that much of a shock.
There are numerous company that offers zip lining adventures and it's easily booked at your hostel/hotel or online. After deliberation, we decided to go with Skyline Adventure and here's a full review:
P.S. Chiang Mai has other things to do too: like Elephant Jungle Sanctuary and of course, markets!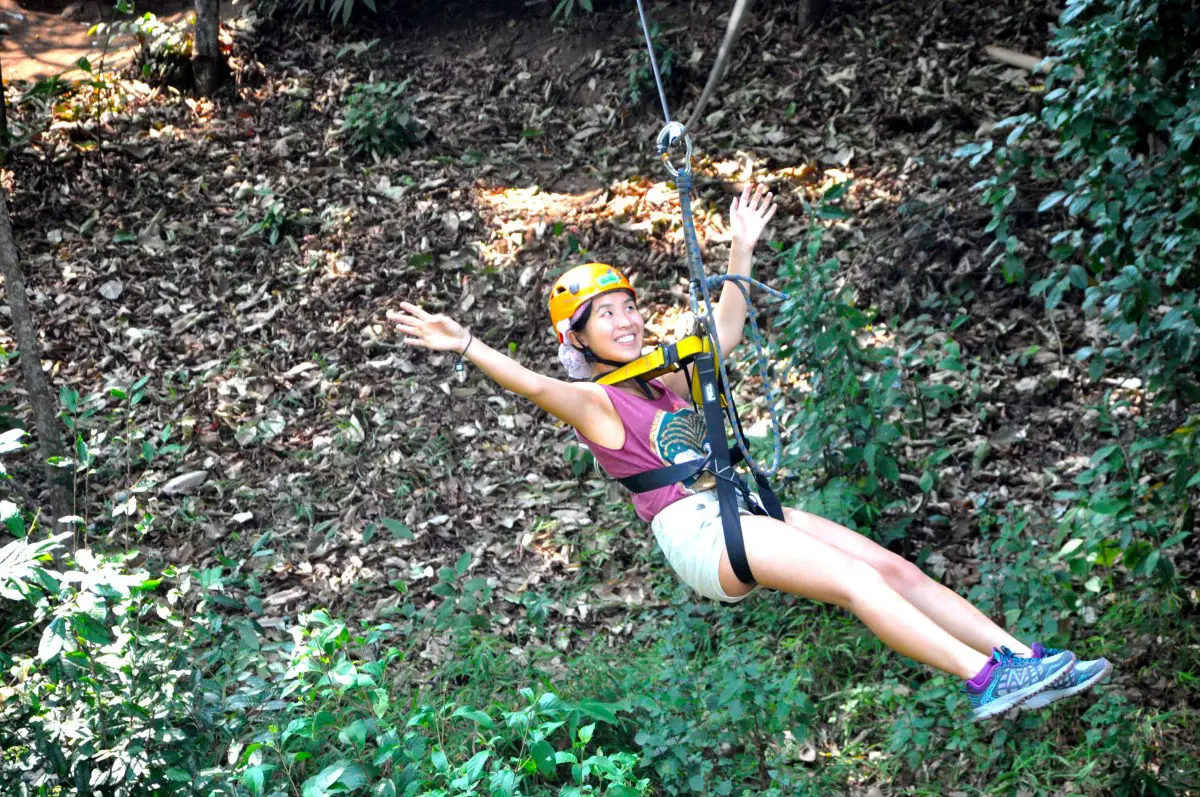 Why Skyline Adventure
      Obviously safety is an important factor. Skyline adventure puts the customer's safety first and staff are very safety orientated.
      Compare to other zip lining company in the market, 2000 Baht (from March 2016) including transport and lunch is a very good deal. Note however that photos are not included and required additional purchase.
Skyline adventure's longest zip line is 900m long. Now that's almost 2 laps round a standard stadium and that's pretty freaking long. Nam was actually scared doing the last leg because you can barely see the finishing station. As the last one across, I gave everyone a prep talk before they go off- so be prepared.
Tips:
It does not take a whole day to do the zip line. We left at 11 o'clock and was back at our hotel at 6pm, in time to hit the Saturday Night Market
Time are flexible because the staff is always ready to do a round, it's the transportation that needs arranging. We asked the receptionist at our hotel to call and she picked the 11am one for us (we originally thought there's only 2 section). If you are in a large group say more than 8, you can try to arrange a timeslot for your own group.
Pick up for zip lining
The transportation was on time, and we were relieved to see an air-conditioned minivan as our mode of transportation, as the journey will take around 1.5 hours. This was a nice change from our dusty and sweaty ride to the Elephant Jungle Sanctuary.
 We were asked to fill out our information on the van such as name, age, emails and nationality (there's no need to fill in all the information they asked for: we certainly didn't. We just filled in our name, age and nationality)
Arrival for ziplining
On arrival, we were asked to sign a standard waiver that acknowledge we understand the risk of participating in this activity. There are lockers available to store your belongings before we get geared up. Our minivan group (there's 7 of us) was asked if we wanted to eat or do the course first and we all opted to do the course first, as the danger of puking can be a serious mood dampener.
Side note here: they strongly advice you not to carry any of your personal camera including GoPro, hence we left ours at the locker. After we finished the course, we reckoned with our wrist strap the chances of us dropping the GoPro is very low. But as the risk is there do take into consideration that if you drop it, that's it (unless you have a good insurance).
Safety Kit
After we had stowed away our belongings, we headed to the equipment area and get geared up. We each got a hair net before putting on our helmet (for hygiene proposes I presumed), which is very thoughtful and nice but unfortunately made us feel like lunch lady, especially since they were PINK (LOL).
 You also get a chance to purchase photo packages. If you are going as a group of 4, then it's worth it to get the 3/4 people package (which is 1500 Baht). This comes down to around 380 Baht per person, still a good deal combined with the cheap tour price!
We were then led to the outdoor plaza area for a safety demonstration. There's 2 staff per group and they were very patient when explaining the rules for us.
 After the demonstration is over we headed to a jeep and off we go to the start of the trail!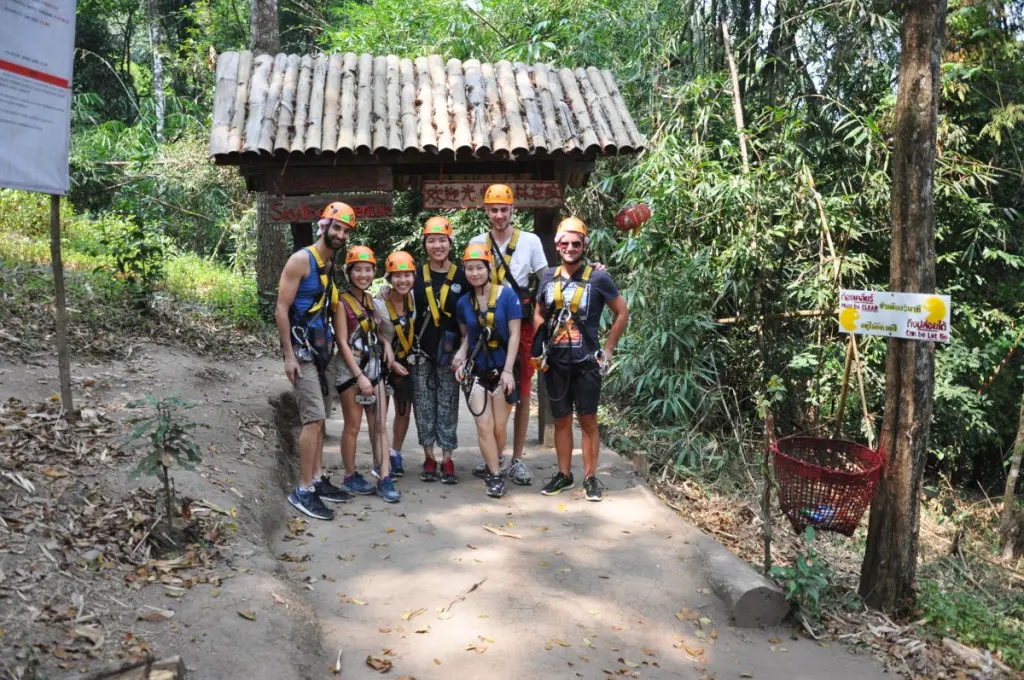 Zip lining yay!
 Everyone was scared when we did our first zip line, but by about the 4th or 5th station everyone has loosened up and started to enjoy it (save for our friend Christie, who remained expressionless throughout the way).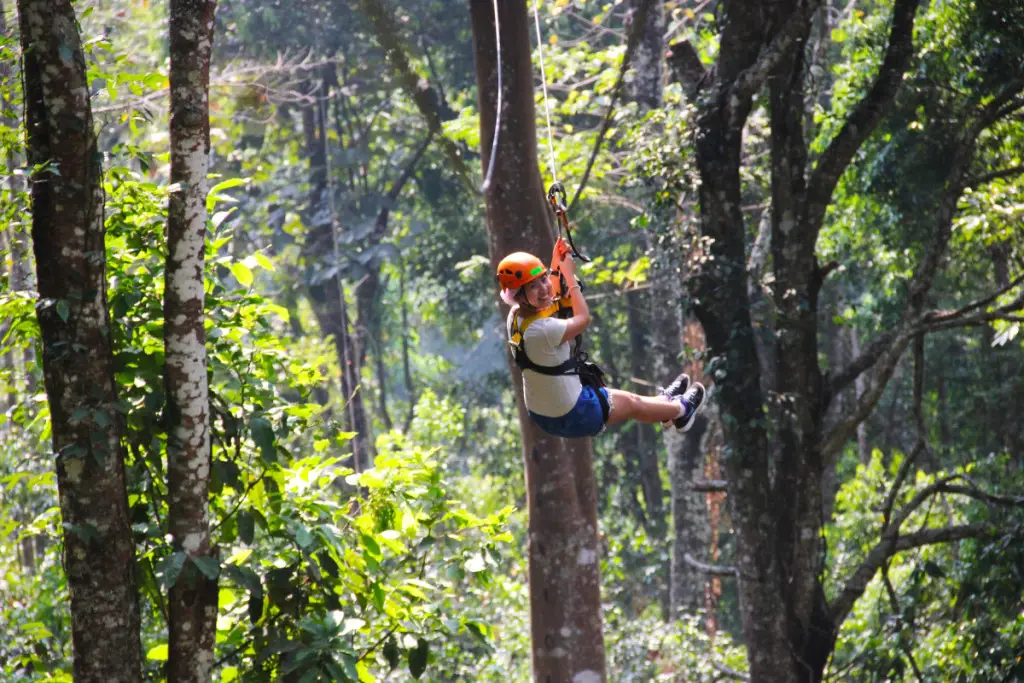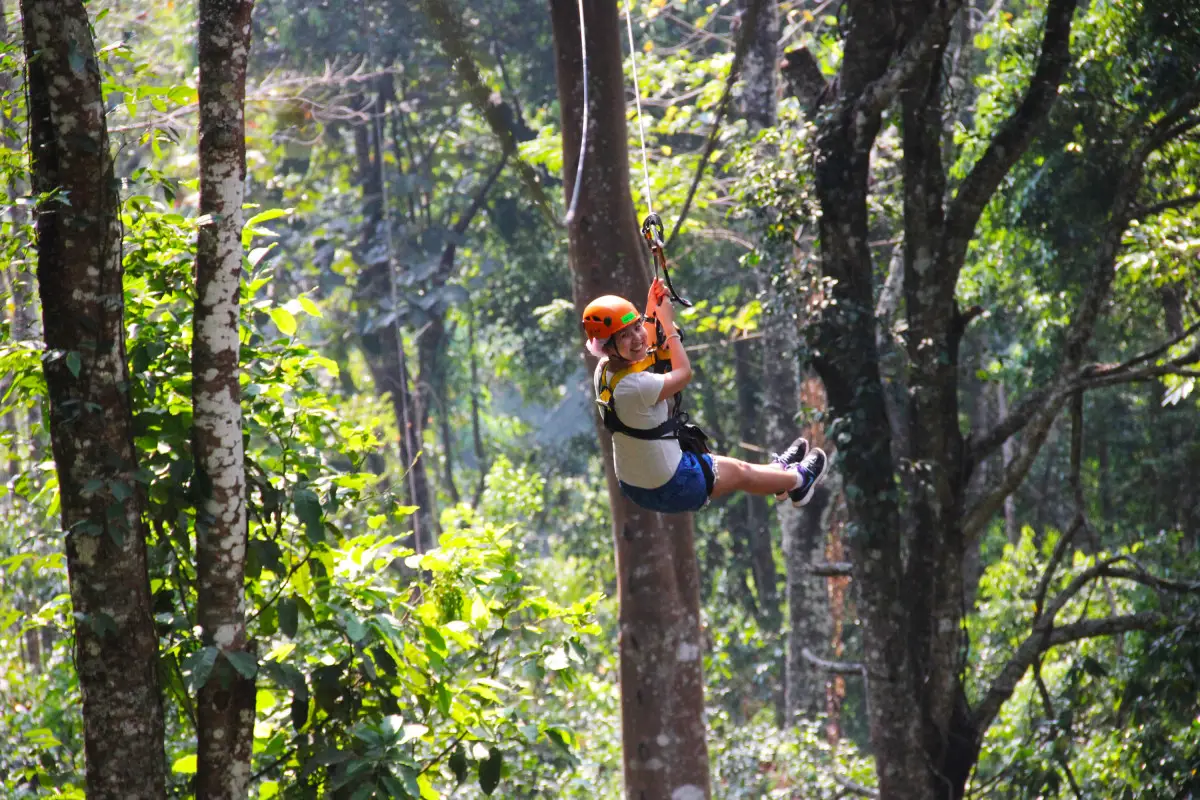 There are several stations that's non-zip line, which acts as a breather for those who are faint of heart. The scare level of these stations are very low, and for those who purchased the photo option it's more like a photo stop.
 And there's also the vertical drop that everyone hated. For one of them we had to jump out (sort of like bungee jump only not head down), to quote my favourite Bachelorette JoJo: 'I have never been more scared in my entire life.'
Really, zip lining is much more enjoyable. Another good thing is that the zip line get increasing longer, allowing your courage to grow with the length (haha).
The 900m long Zip Line
This is the also the finishing line. The first and last person will be accompanied by the staff, and the lightest ones are usually selected. Hence if you are a petite girl like us, chances are you will get to fly through!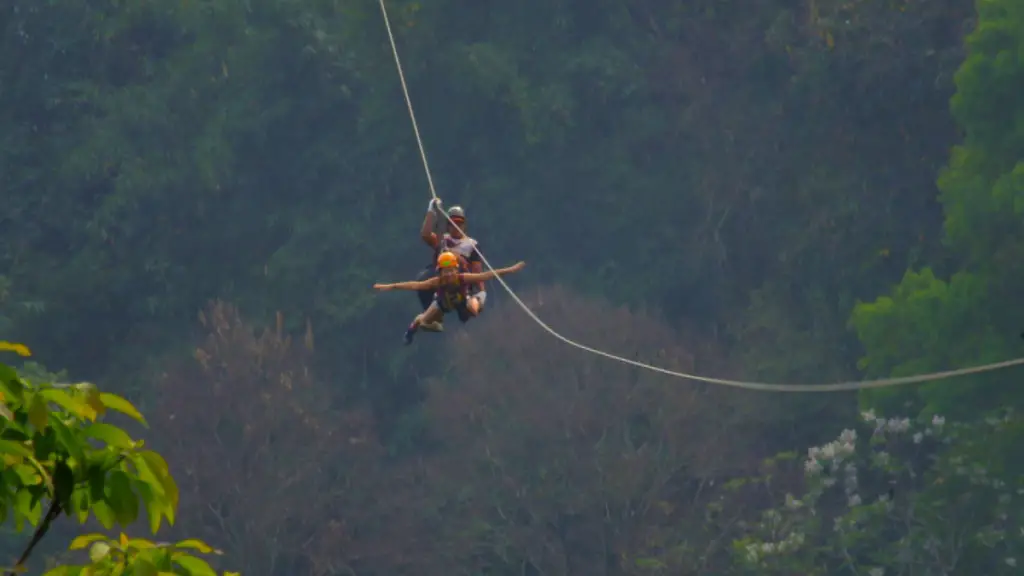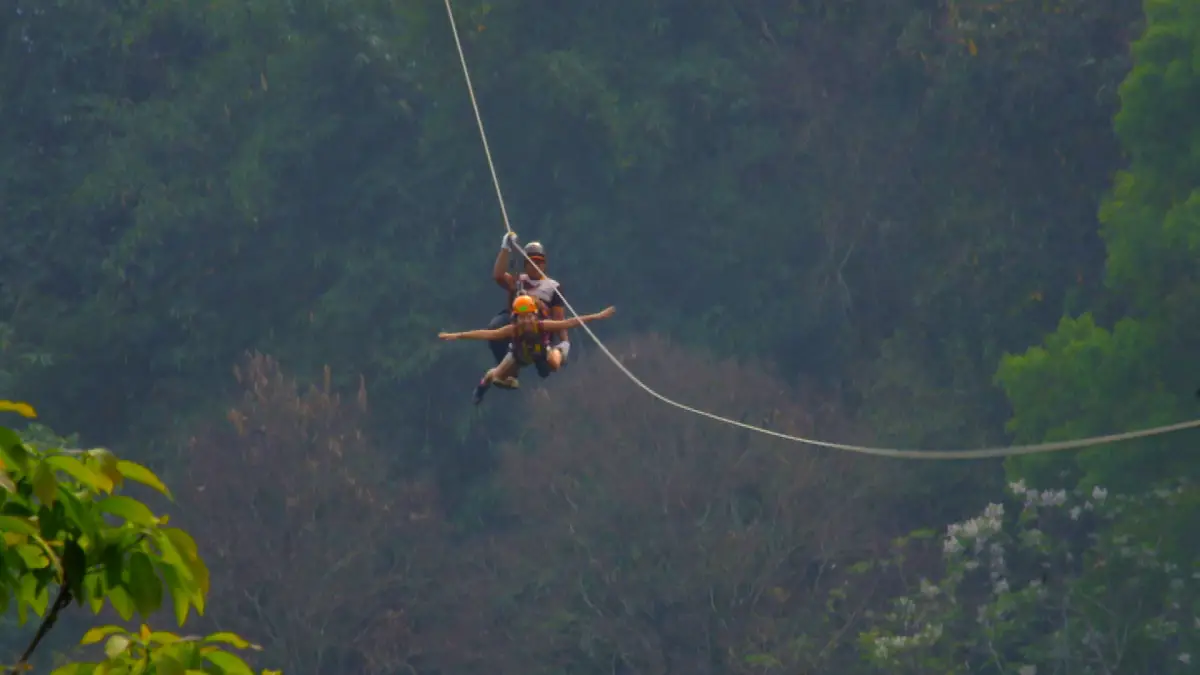 Note that the safety clasp will changed from your chest to your back during this leg.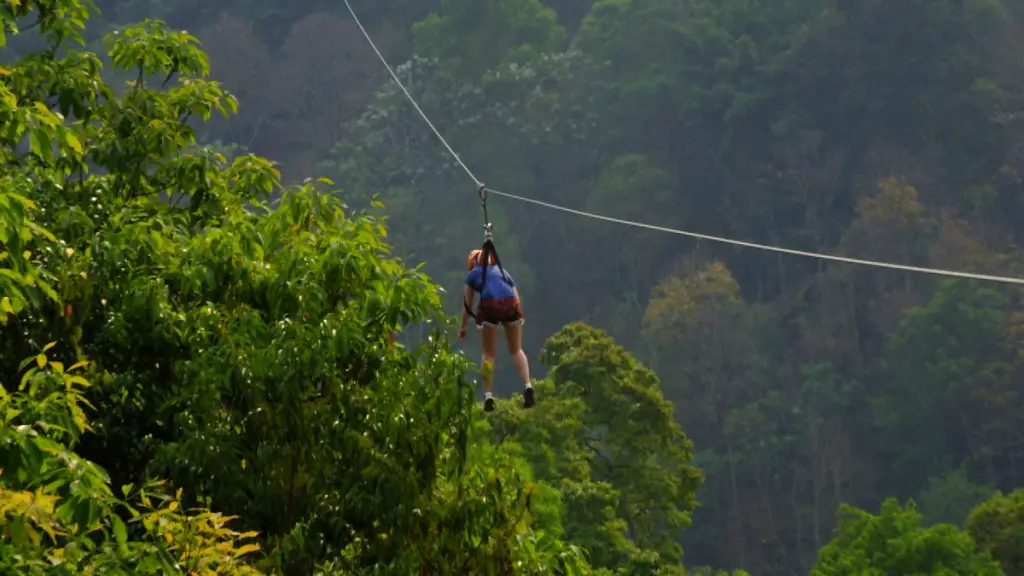 And you are done!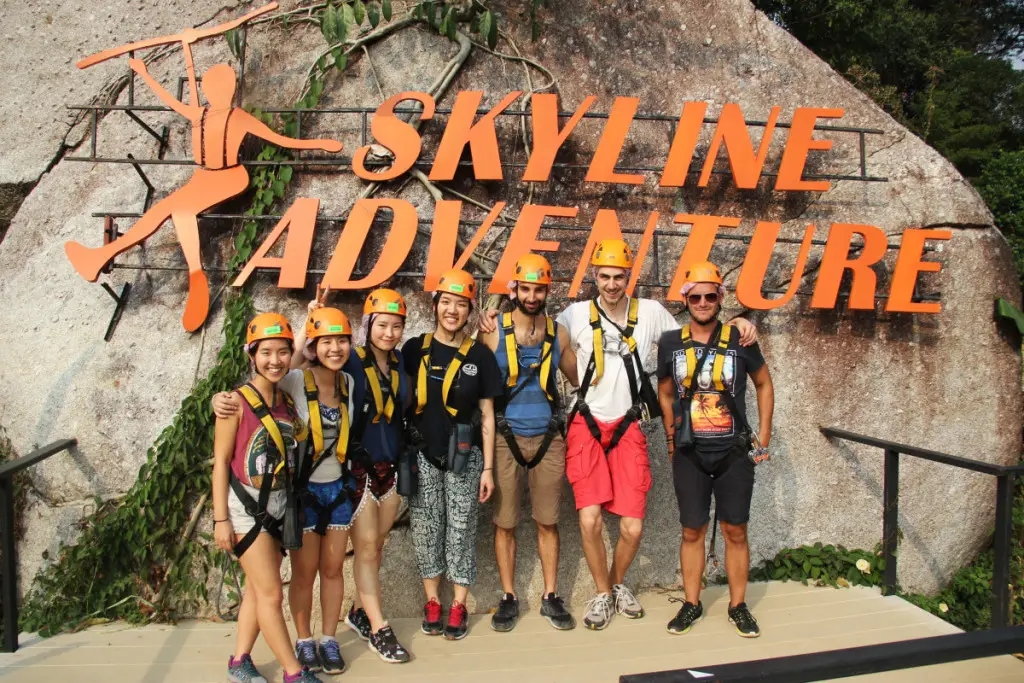 Buffet Lunch
Again as always, lunch is included and the restaurant has a splendid view.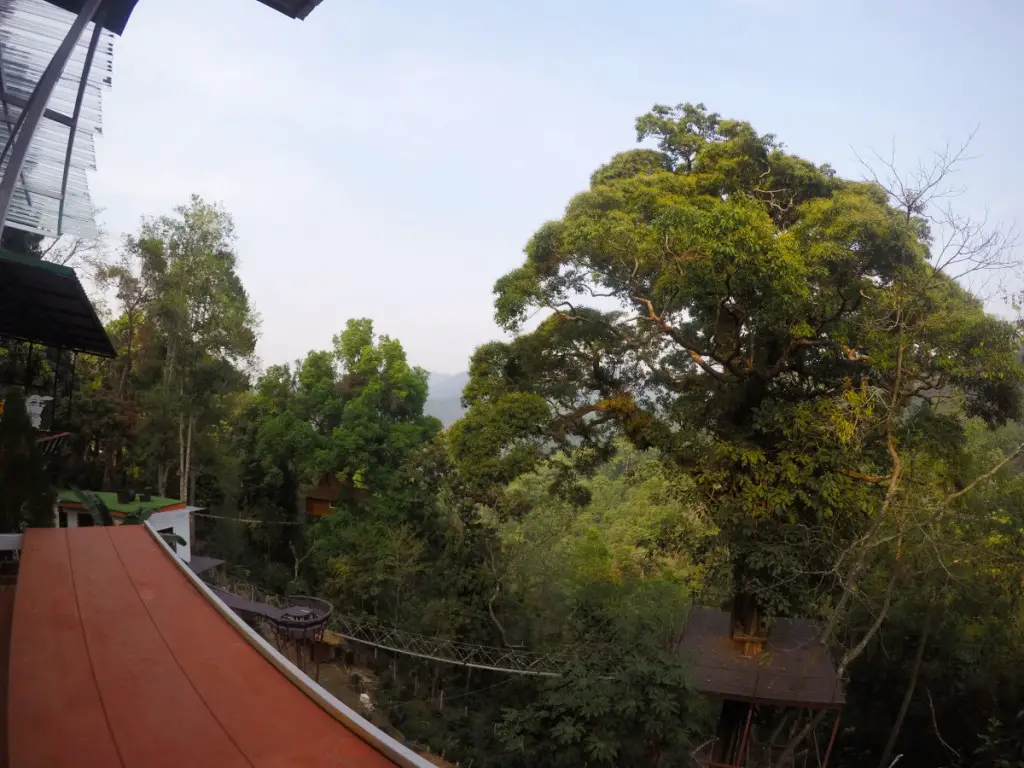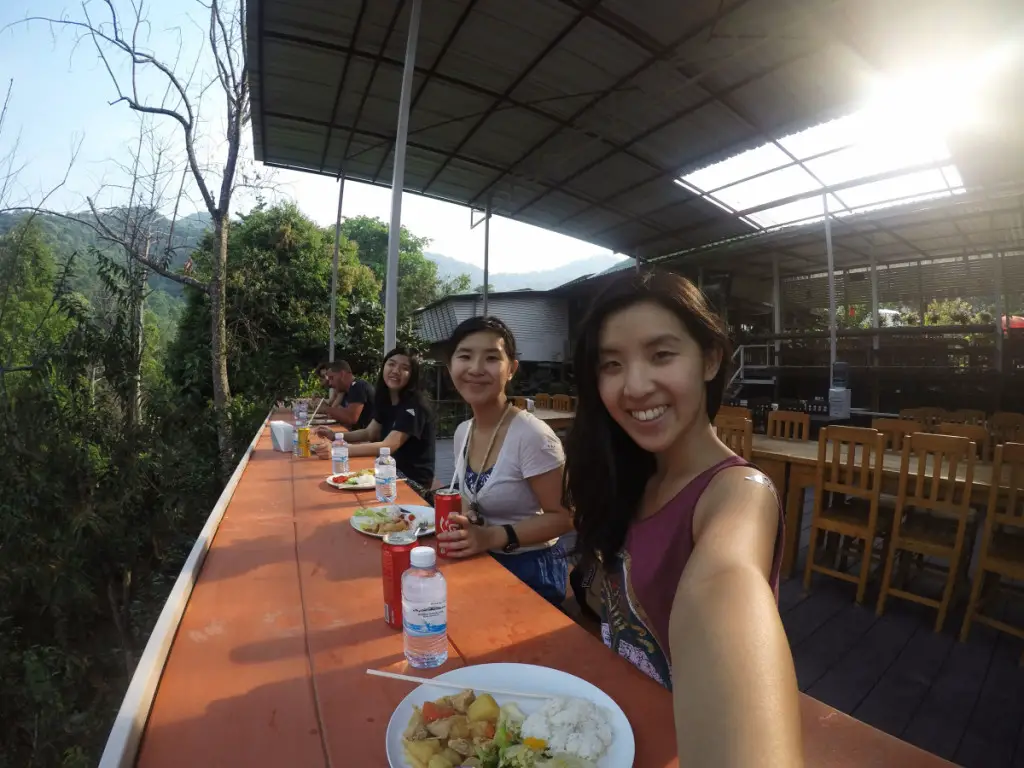 There's thai green curry (not spicy!) and water melon as well. And honestly – the food was actually surprisingly good!
 And then off we go back to Chiang Mai!
Verdict
Overall we really enjoyed the trip: transportation was good, staff was professional and nice, zip lining was fun (though scary at time) and the lunch was decent. We definitely recommend booking your zip lining experience with Skyline Adventure!