There is nothing not nice about Nice, but truth be told it wasn't one of the places that made me fall in love with it. It wasn't exactly because it is not a lovely town, but more that in comparison with other places I visited it doesn't stand out (for example: Croatia, Calanques National Park, Cinque Terre and Porto Venere).So I had tried, and failed a few times to write a short guide to Nice and I have decided to just tell you all my top five of the city instead.
Avenue Jean Medecin
It's pretty empty in the morning
Not all high streets are created equal. If there was one thing I love the most in Nice, it's the Avenue Jean Medecine. A long avenue that stretches down the heart of Nice, it's the main hub of the city lined with shops and the hustle and bustle of human and trams running down it.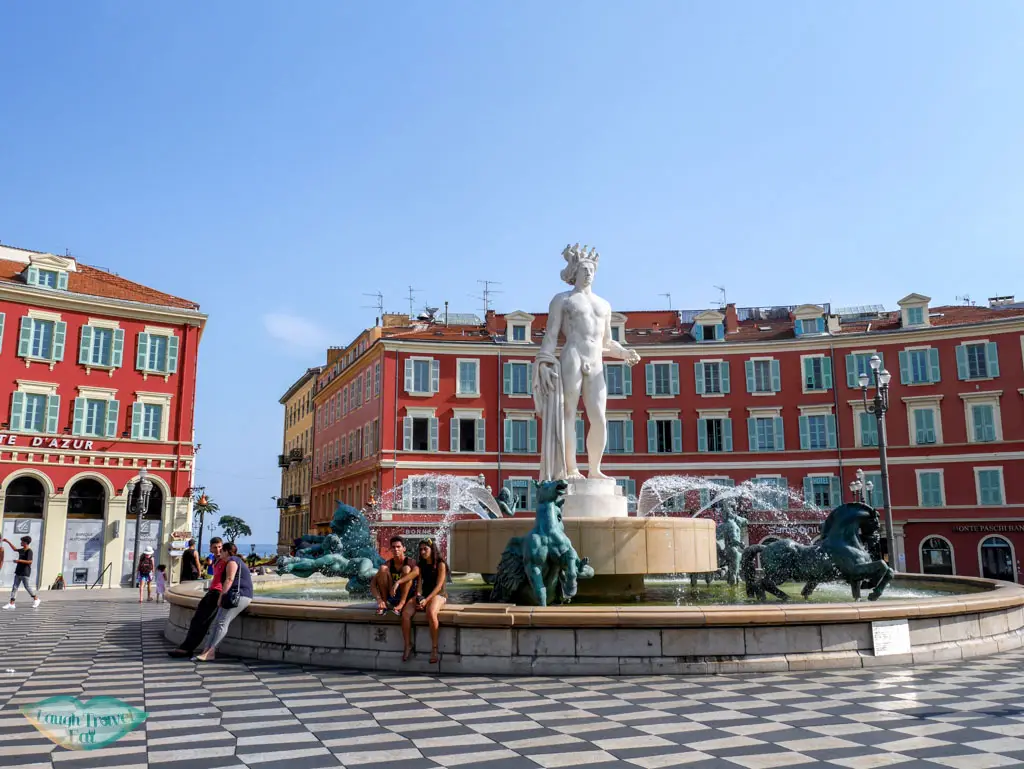 Although not directly on the road, the train station and sea front are a mere stone throw away from its length. Not to mention the shopping mall that offers you refuge from the summer heat with air conditioning and Wi-Fi. It also leads down to the iconic Place Massena and Fountaine du Soliel. Walking up and down this avenue every day was definitely the highlight of my trip.
Miroir d'eau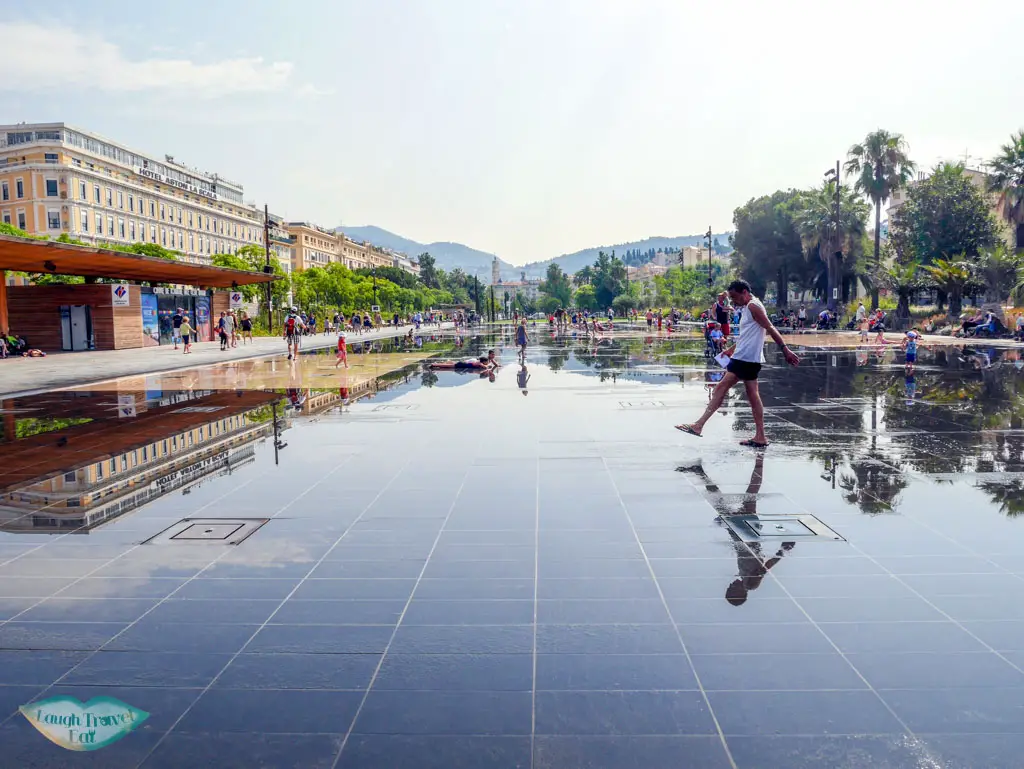 The mirror fountain is kind of what it said it is: a very shallow pond-like structure with fountains that's a summer haven for kids, families, and photographers. Right next to Place Massena, it's the start of a long stretch of green space that ran parallel to the tram lines. 
Old Town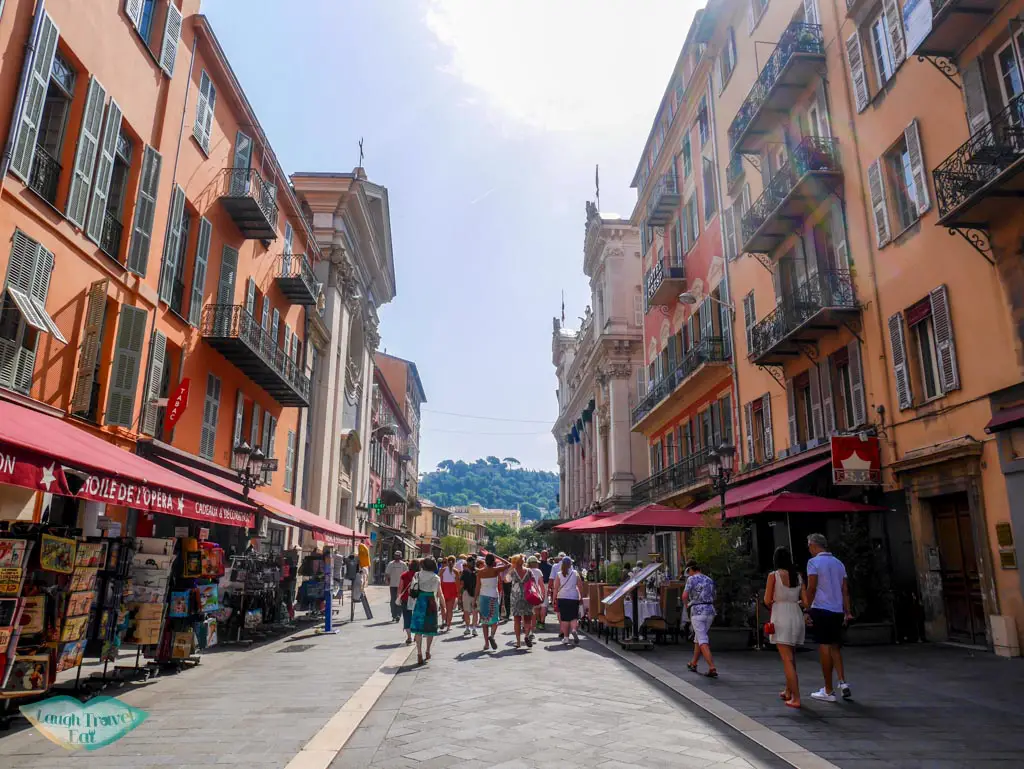 Occupying the area southeast of Fontaine du Soliel and north of the English Promonade, the Old Town is a maze of beautiful Renaissance buildings that clustered together in places and break into squares in others. It is brimming with restaurants and tourist shops as well as churches. It's a little hard to describe the vibrant, magical charm of this place so I will let the photos speak for themselves: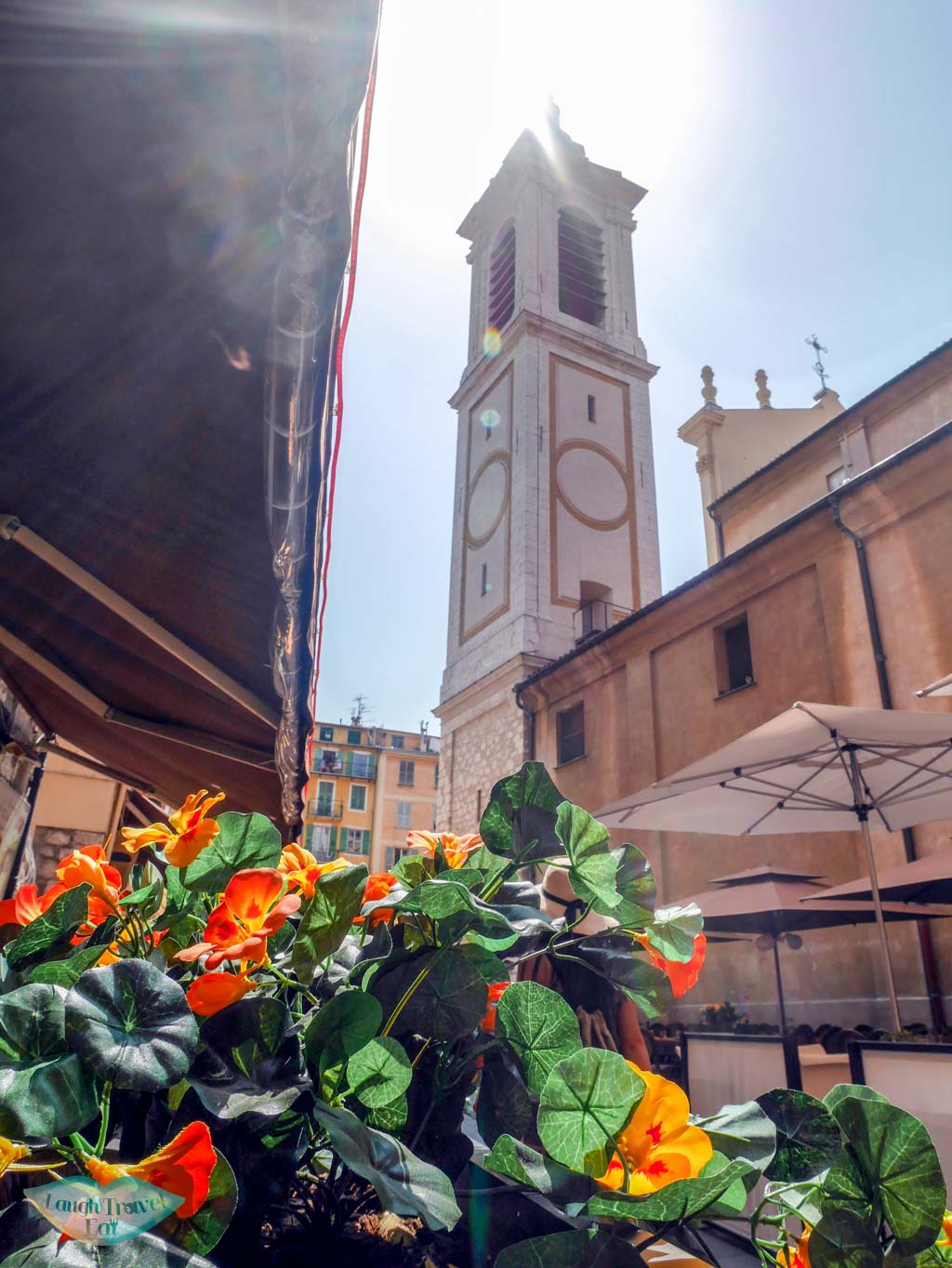 There is also a market that sells everything and anything from fruits and vegs to souvenirs. Soaps is very famous in this region so don't forget to buy some!
If you are in need of a restaurant recommendation in Old Town, I wouldn't hesitate to point you to this little gem:
Olive and Artichaut Restaurant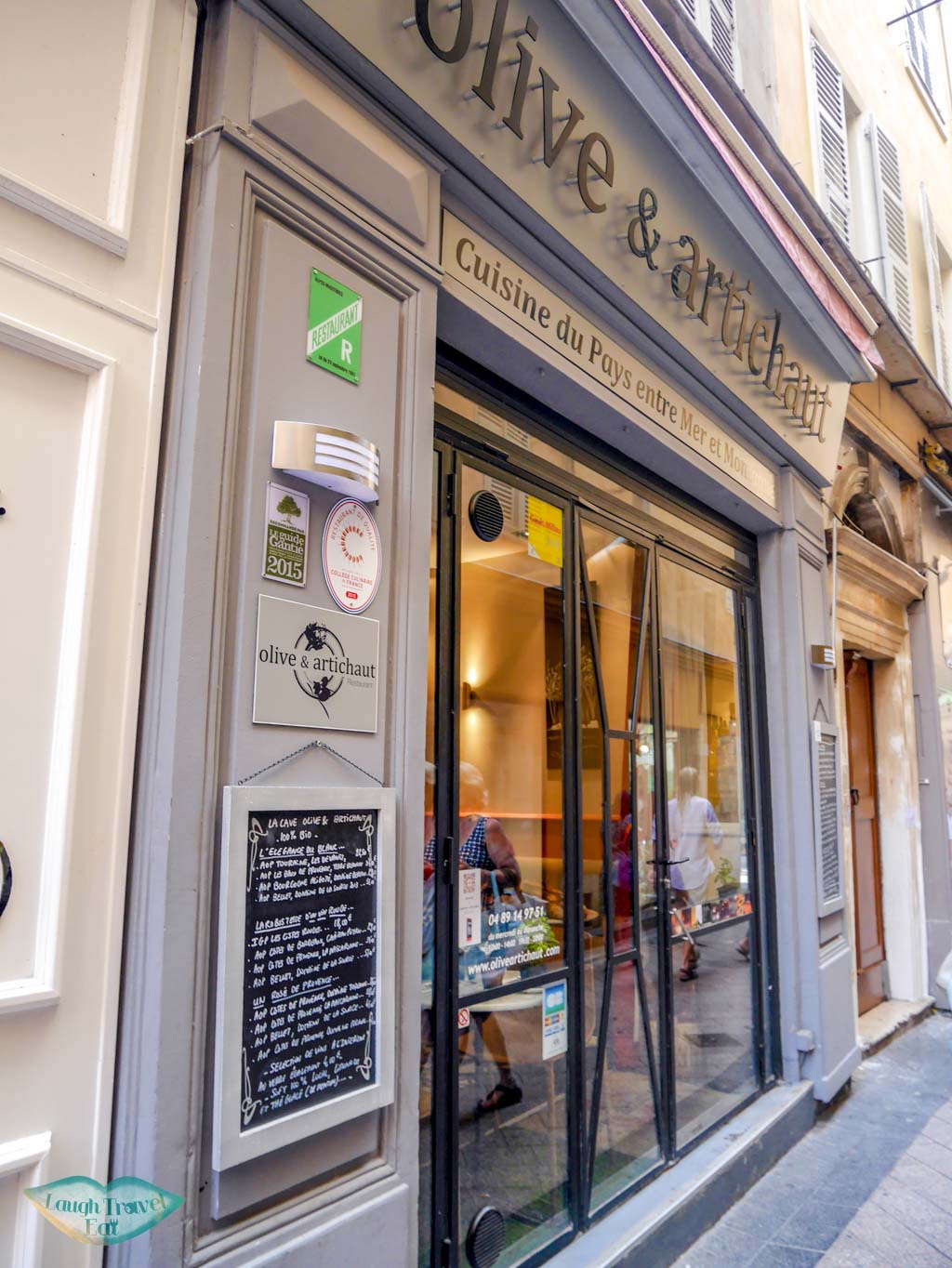 An inconspicuous, small restaurant nestled along one of the many narrow streets of Old Town, Olive & Artichaut boast a modern décor and an open plan kitchen.
With only a handful of seating, it's best to either go for lunch or book a table ahead of time. Their menu is written on a white board outside the restaurant as well, so you can decide whether or not you like the sound of it before you commit. To me, the moment I saw they brought you bread when you sat down I was sold.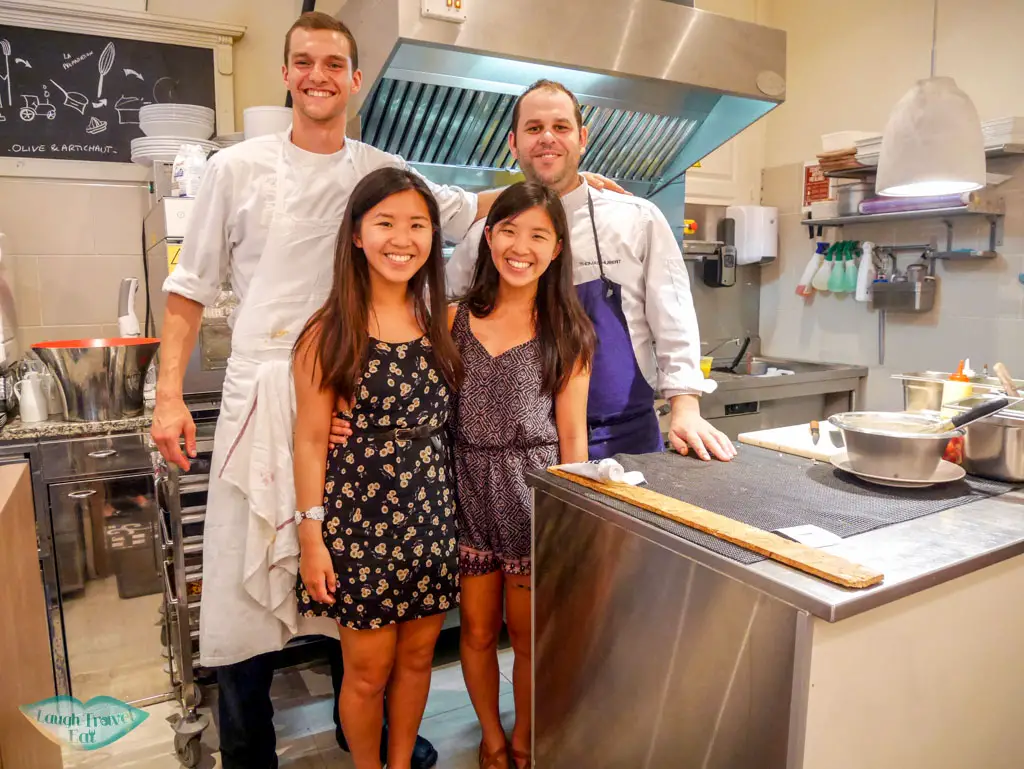 The staffs there were extremely friendly, and we ended up taking a photo with the chefs (for reasons even I didn't understand). I was also heads over heels for the beef filet dish that I ordered, as you can see from my expression.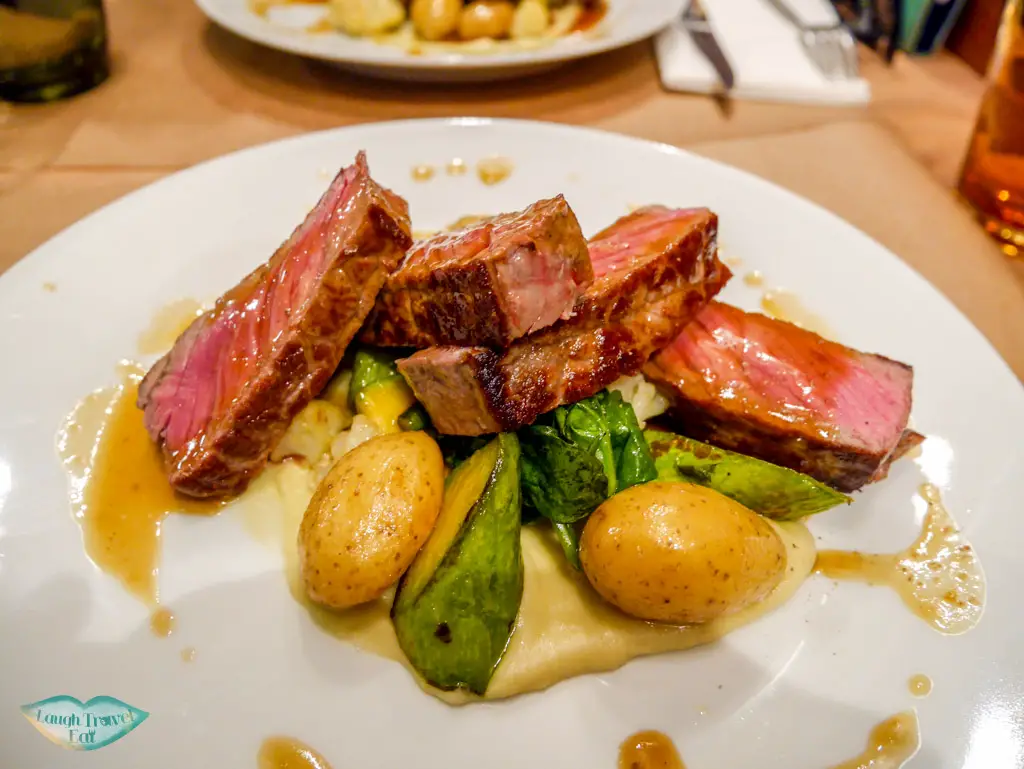 Address: 6 Rue Sainte-Reparate, 06300 Nice, France
Opening times: Weds – Sun 12:00 – 14:00, 19:30 – 21:30
Website: https://www.oliveartichaut.com 
Promenade des Anglais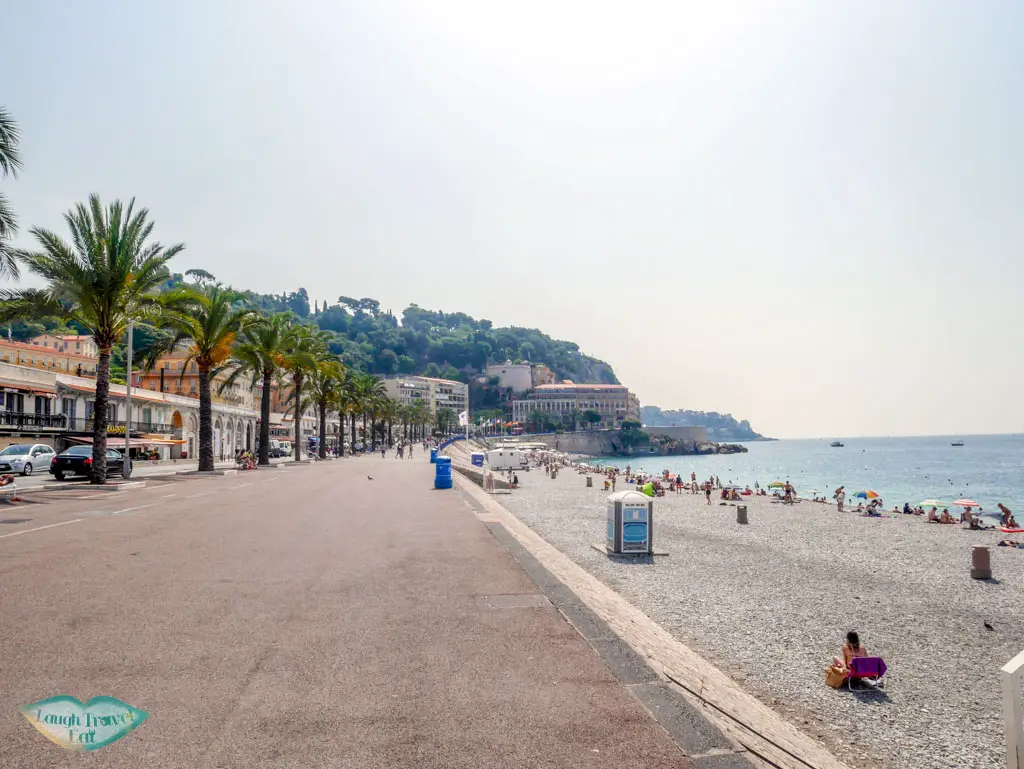 The so-called English Promenade lined the seafront of Nice for a whopping 7km. It started out as a project proposed by the English tourists that frequented Nice in the early 19th century, an attempt to find work for the influx of beggars which was later taken over by the local council to urbanized and clean up the originally desolate area.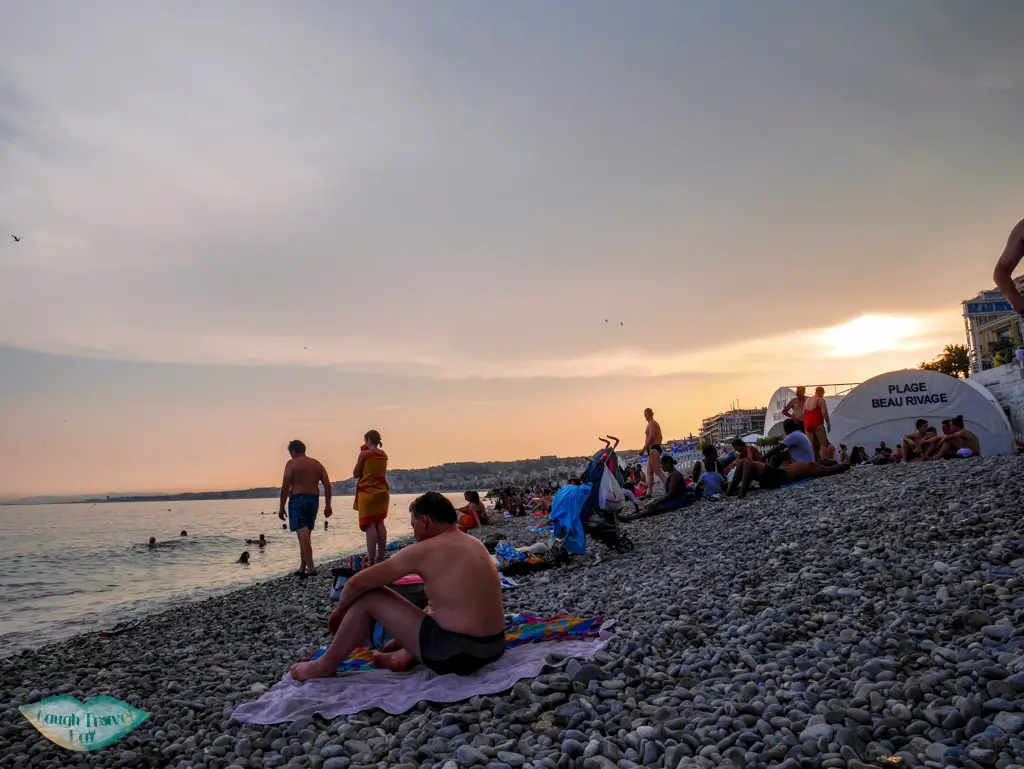 It was initially named Camin deis Angles (the English Way) in the dialect Nissart and renamed to Promenade des Anglais in 1960. 
The pebble beaches are up on my favourite things in Nice, I guess it's the mere idea of a city beach that had me so enticed. Though often crowded with tourists and local alike, the atmosphere is relaxing and fun and relatively sheltered by the Promenade itself from the hustle and bristle of the road and city.