Beaches in Kota Kinabalu and island hopping
Kota Kinabalu is close to many beautiful beaches and pristine nature and some are just a short taxi or ferry ride away. Aside from Mount Kinabalu, the most popular thing to do is o relax on a beach or go island hopping in the Tunku Abdul Rahman National Park. Depending on whether you have enough time, here are the two main ways to enjoy the beaches in Kota Kinabalu:

Beaches in Kota Kinabalu
Tanjung Arun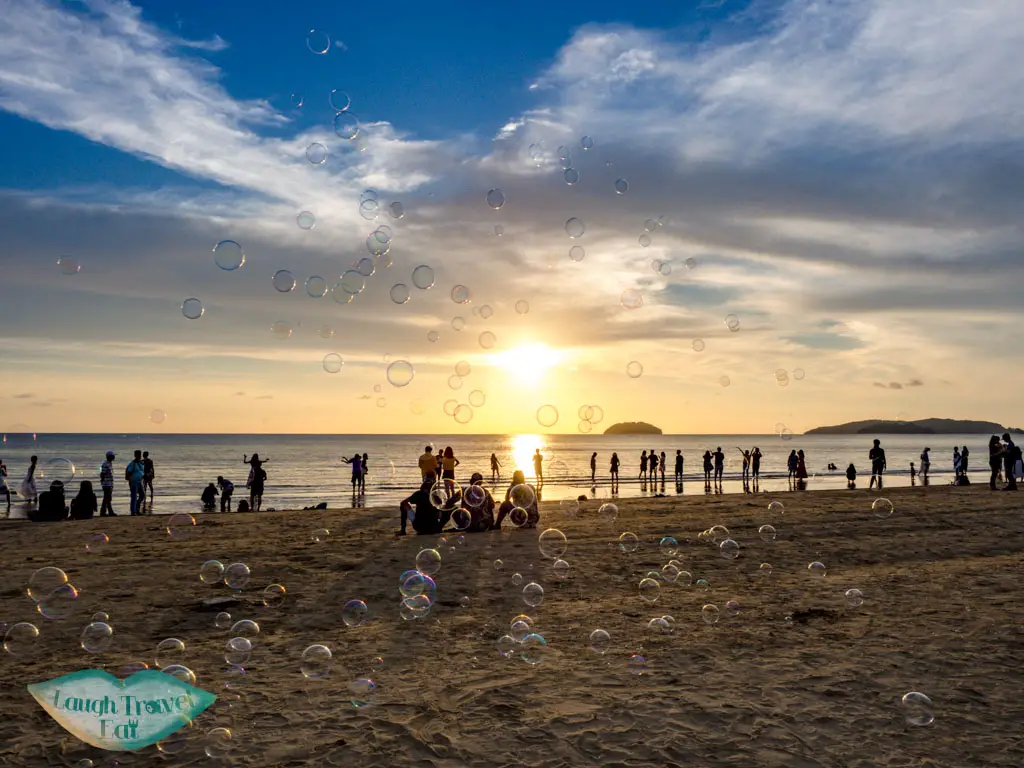 About 15 minutes car ride from town center, the Tanjung Arun Beach is not too far from the airport and faces west. This means that it is the perfect sunset spot for many and a worthy stop despite the crowd. Unlike the Kota Kinabalu Waterfront, the view here is almost unobstructed save for a lone island a short distance away.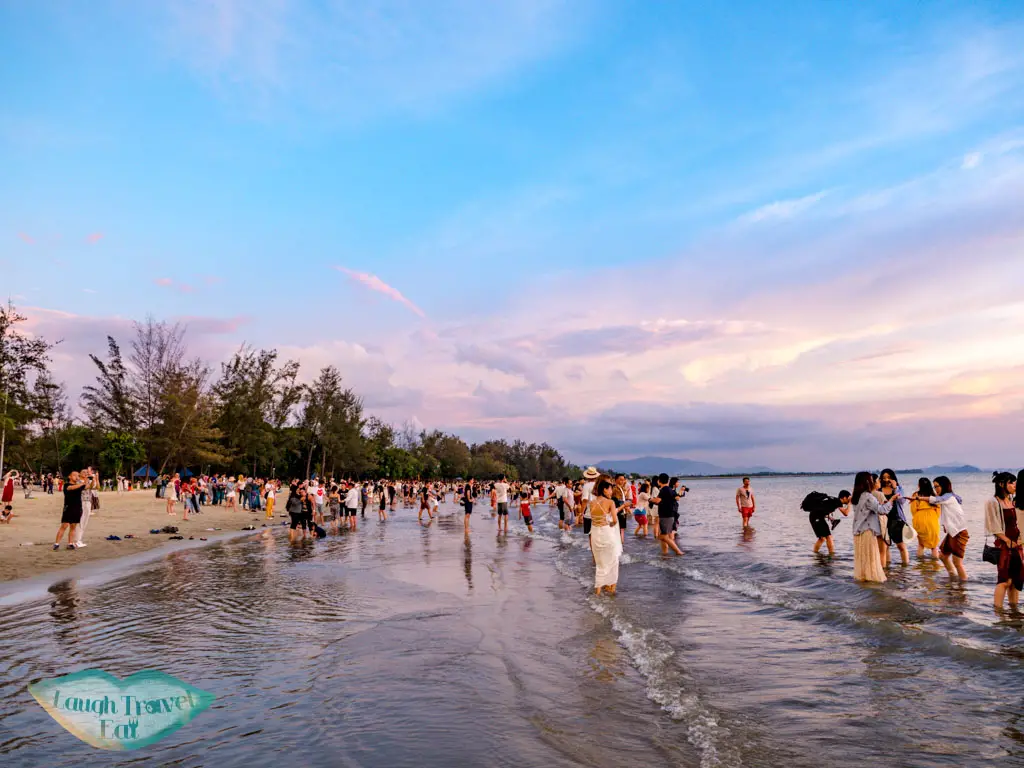 There is parking available in front and various food stalls cluster next to it, so you can even eat here if you want. Aside from tourists and sunset chasers, there are also people blowing bubbles on the beach! The best way to get a photo without the crowd is to wad into the water but only if you don't mind getting your clothes wet!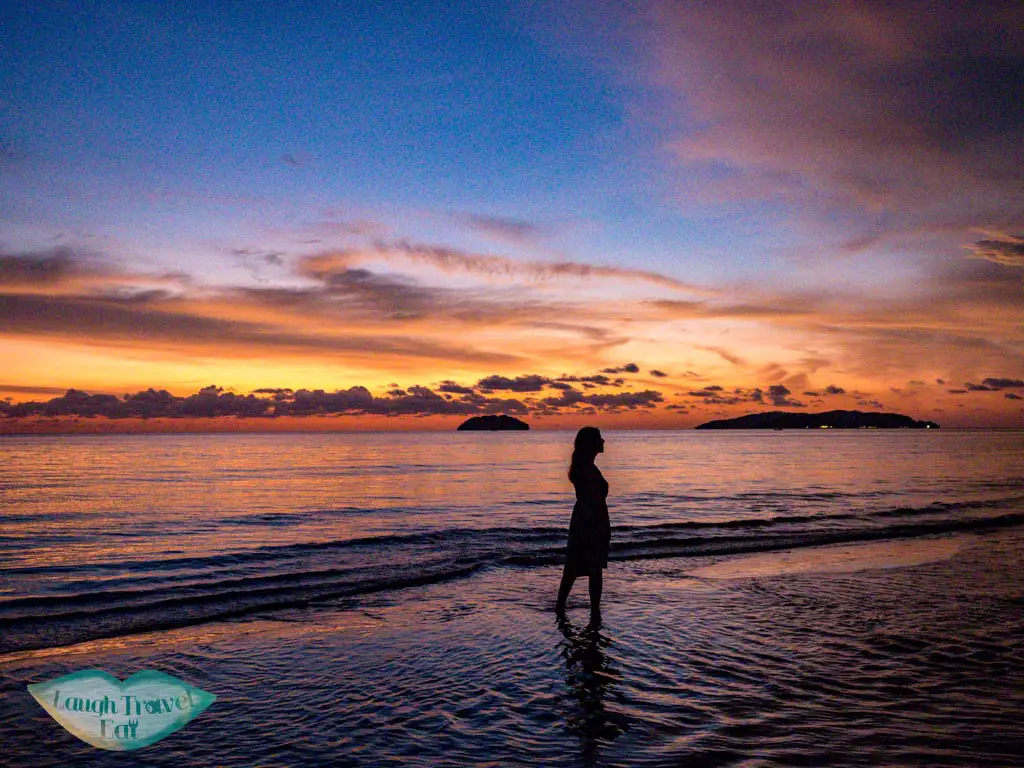 How to get there: if you are using Grab, set the location as Tanjung Arun Beach 1
Island hopping Kota Kinabalu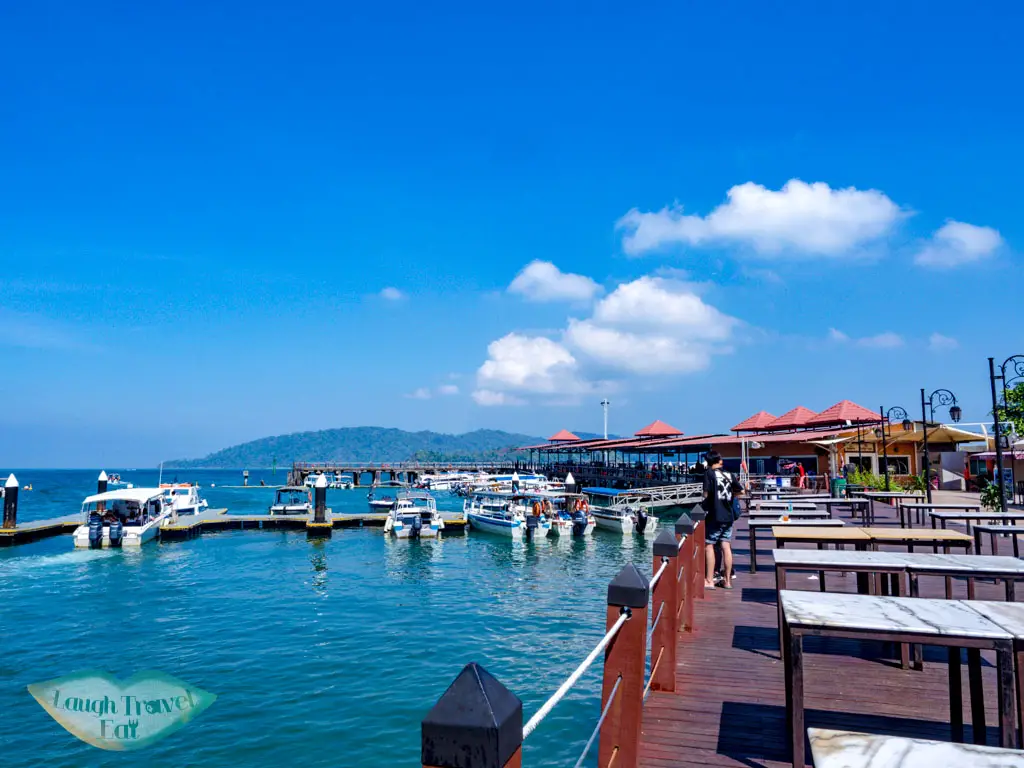 The best beaches aren't in Kota Kinabalu itself but the Tunku Abdul Rahman National Park. The park consists of 5 islands: Gayan, Sapi, Manukan, Mamutik, and Sulug Island.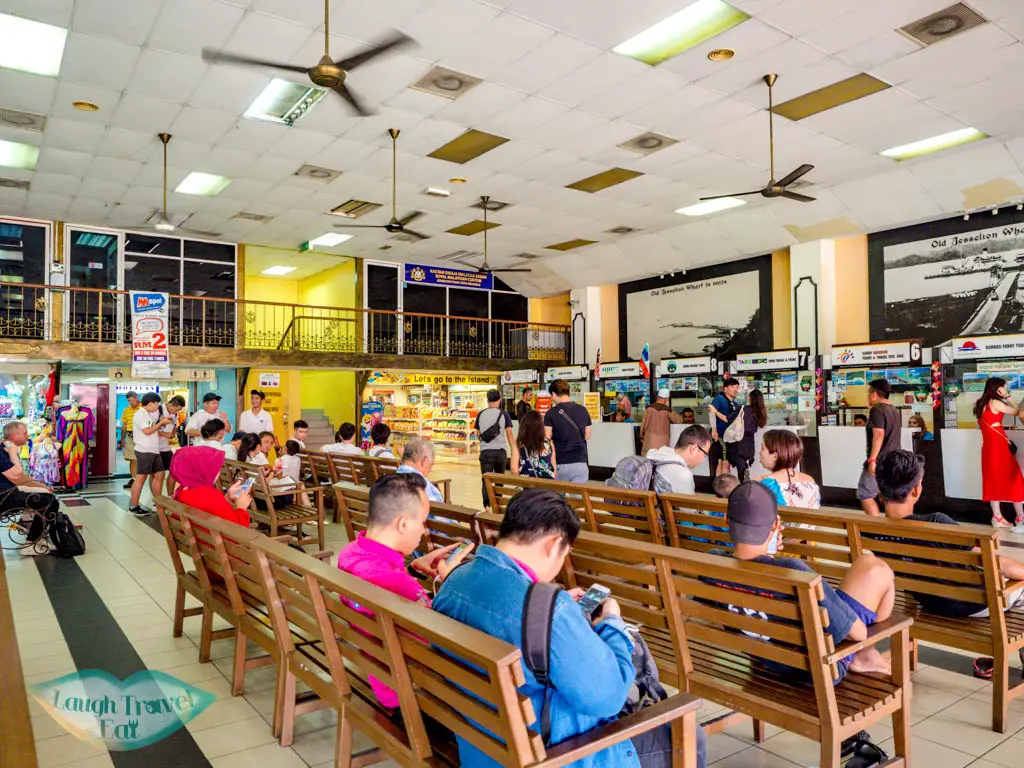 The ferries to reach the islands depart from Jesselton and you can easily DIY a day out to see the island(s) or join a tour that includes activity. The upside of joining a tour is that the various costs are included in the price, while those who wants a beach day should definitely venture out themselves as it is fairly easy.

For tours, you can opt for a basic snorkel trip with possible add on for water activities, a more adventurous type that also includes kayaking to the furthest island Sulug, or to dive and witness the underwater world up close!

If you want to go island hopping yourself, it's best to start early as most boat companies stop transfer out at noon. The three main islands are Sapi – great for snorkelling, Manukan, and Mamutik Island.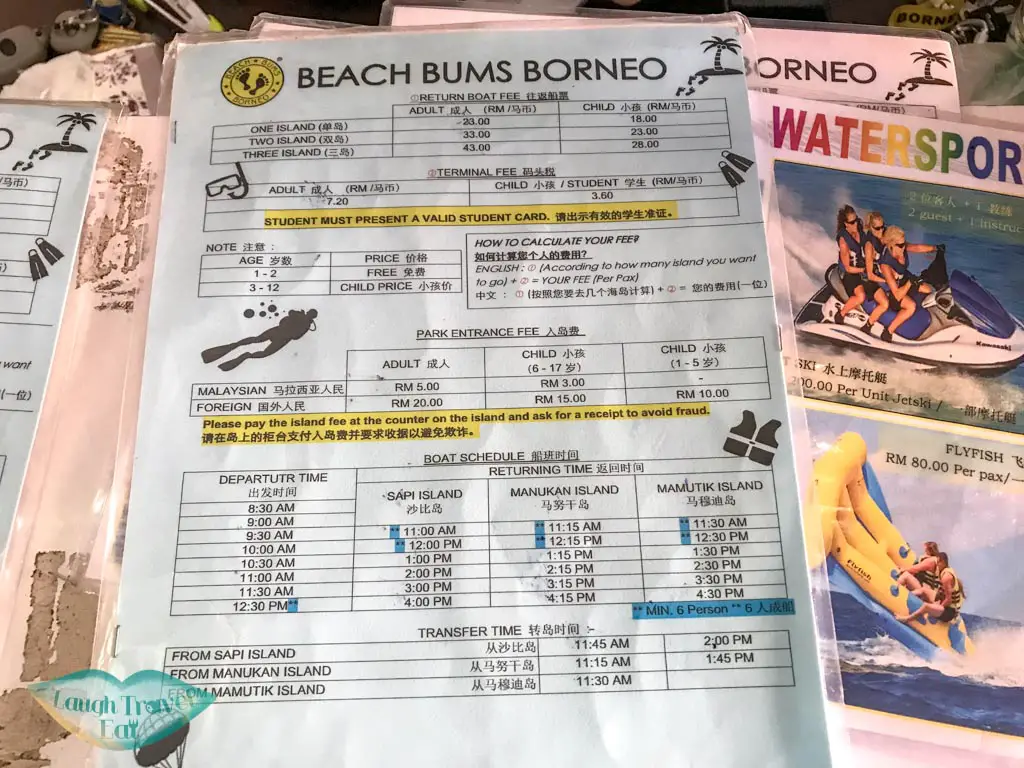 There are a line of booths inside from various companies selling exactly the same tour. It doesn't matter too much which one you choose. I ended up with Beach Bums because my sister had previous went with them. Although her experience was significantly better than mine – since I was constantly waiting for the other guests who are late.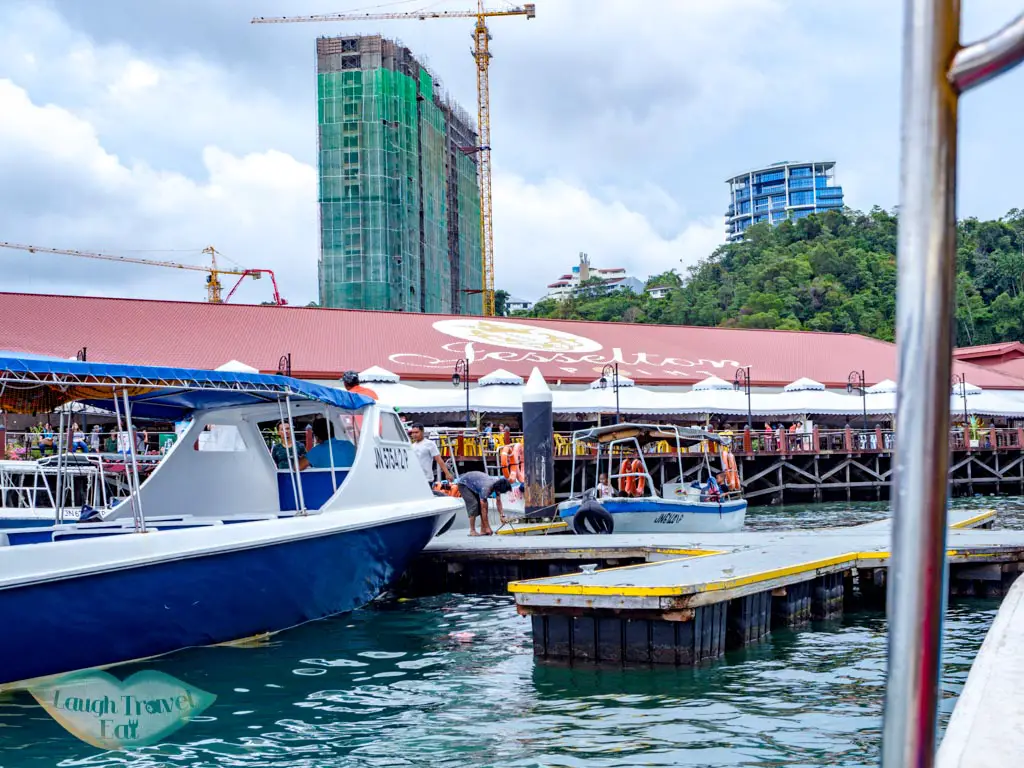 There are three prices for visiting one, two, or three of the island. Here are some quick facts for island hopping:
If you want to visit all three, then you should arrive before 9am as otherwise the schedule doesn't allow it.
Last boat from Jesselton leaves at noon, after that there's only transfer between islands or back to Jesselton
The last boat leaves around 4pm so you won't be able to see the sunset on the islands
There is a park entrance fee and you MUST keep your ticket or you'll be charged again when you arrive to the next one
You'll need to determine which ferry you want to get in between the islands and back and inform the guide/staff so you have a spot
Arrive on the jetty for transfers at a timely manner so not to keep everyone waiting
Rent snorkeling gear at the pier – Sapi is especially amazing for it
More variety of food to be purchased by the pier and it might be nice to take a pack lunch
Budget for extra activities such as sea walking and banana boat if you want to do it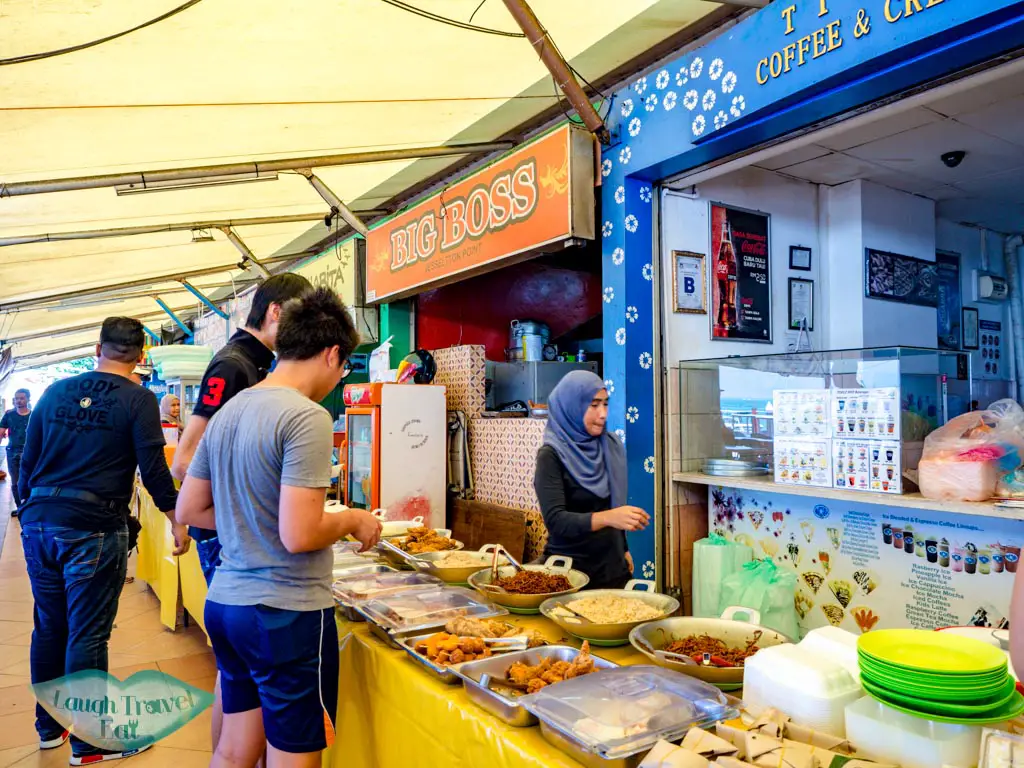 I visited two islands: Sapi and Manukan, for 40RM. Although I have to say if you don't have time or don't want to wait around for the transfer, just going to Sapi is pretty good since it's the one with the best snorkeling.

Sapi island
The biggest of the three islands, Sapi is a heaven for snorkelling and also offer a variety of activities. Whether you are going with a tour or DIY with a boat company, chances are that they will try to sell you those extra activities!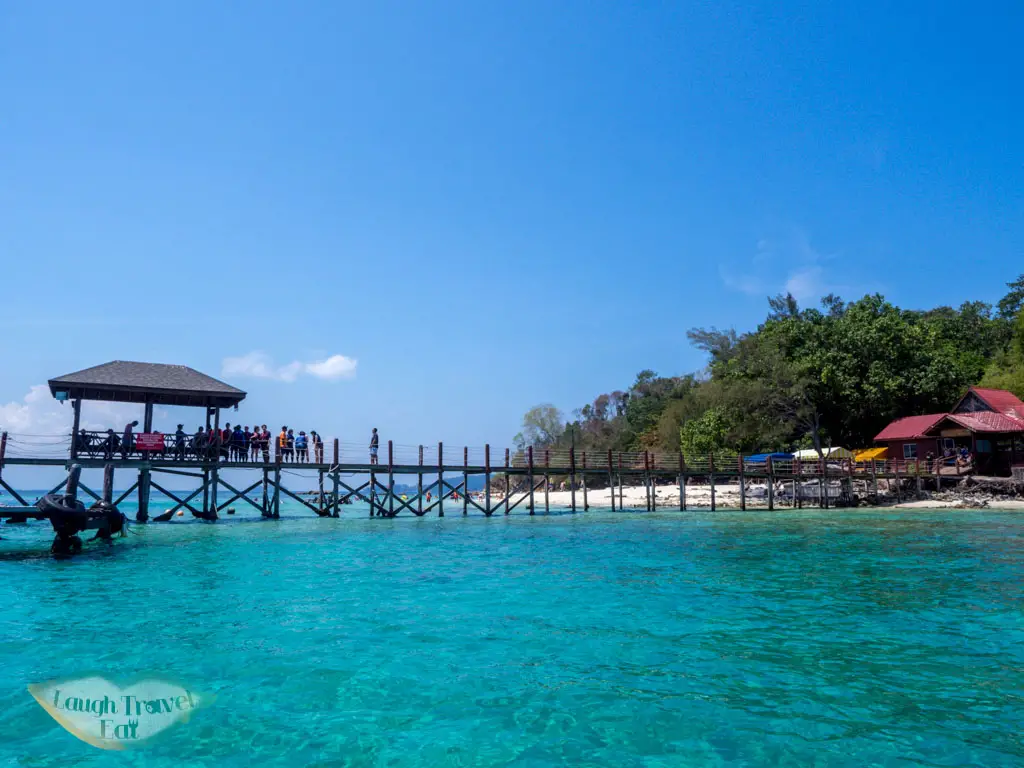 The boat guy that came with us were selling us several options, one of them is not bad – letting you dive for 30 minutes and then do the speed boat parachute for 230 RM (although don't quote me on this since I didn't end up taking it up).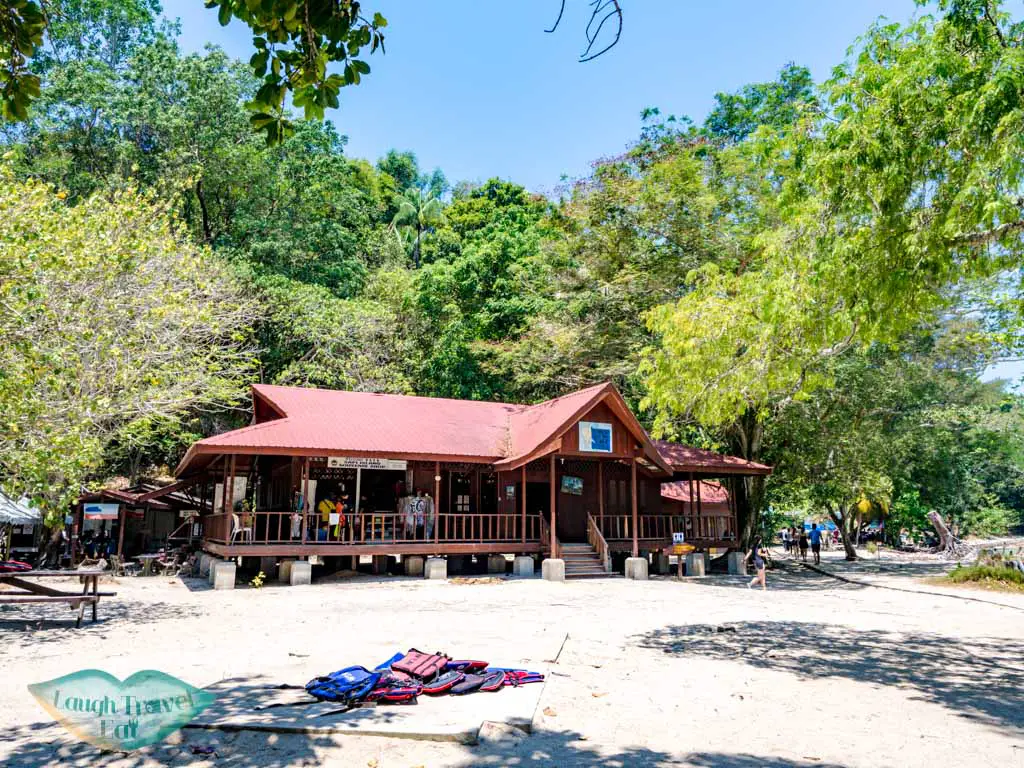 If you are there solo, there are lockers for rent right of the ticket office for 10 RM. In the end I left my bags in a corner of the beach with my fellow boatmates and nothing happened to it (my phone was also in there for at least an hour alone). If you have a lock, I recommend bringing it and using it.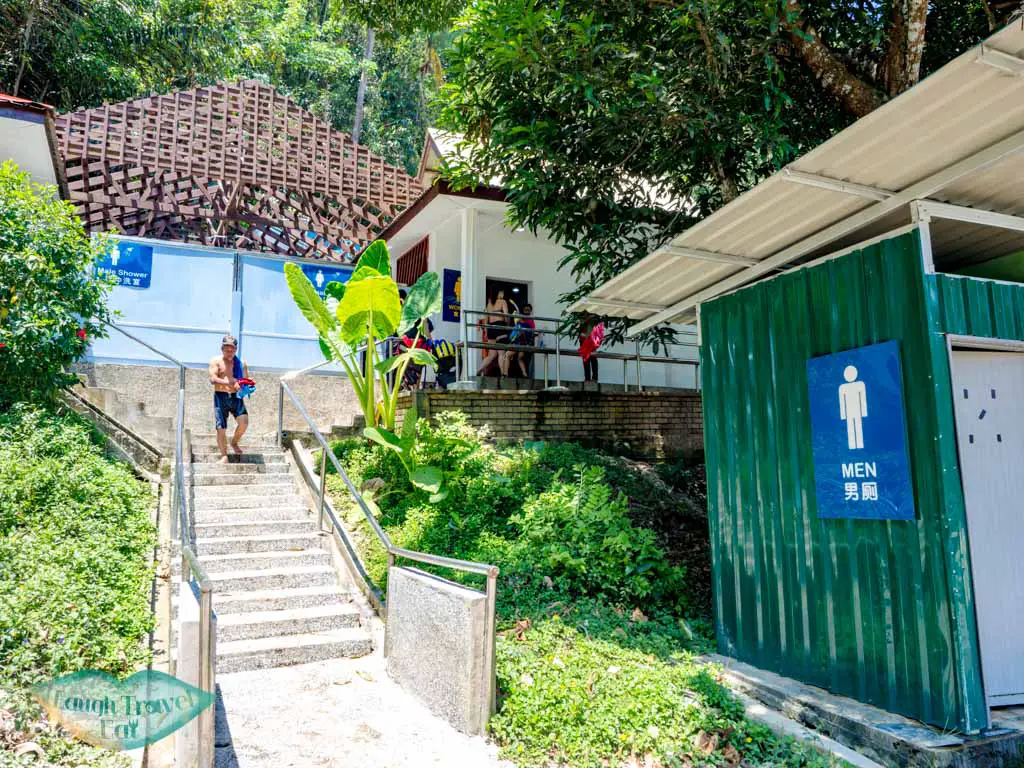 Toilet and Changing room are also available right of the pier a minute or so away. You can even hike around the island in an hour. My sister found a viewpoint with some local guide on her trip but I was unsuccessful in trying to find it myself!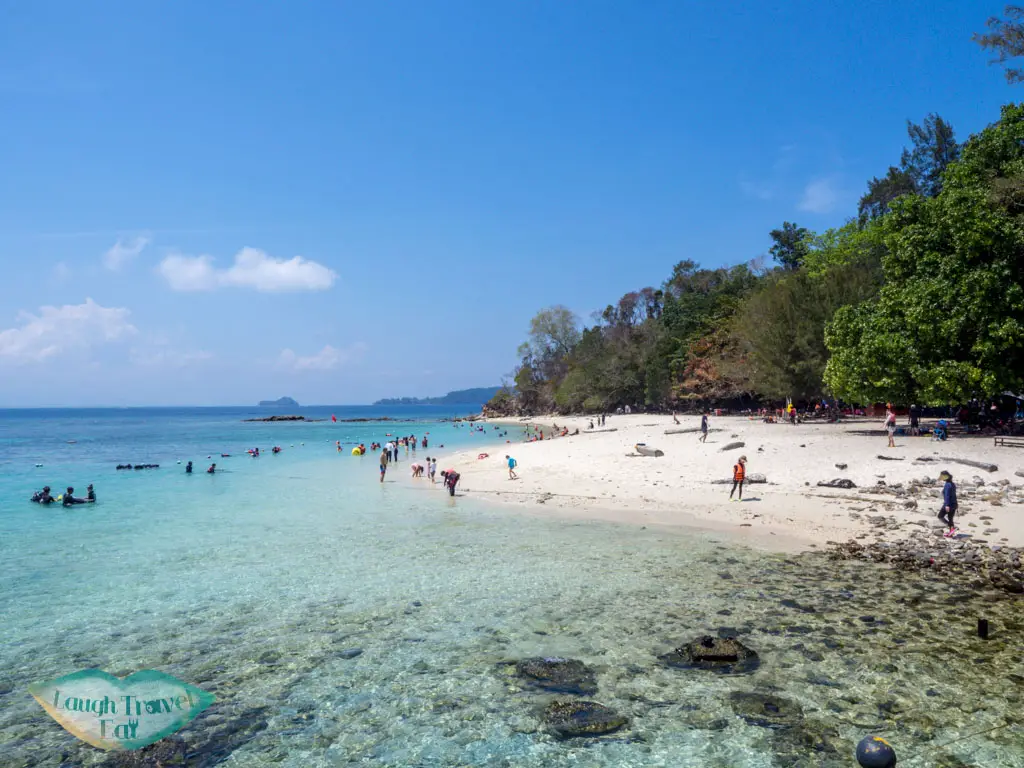 The main beach is left of the pier with various zone. We were not allow to go into the diving zone where the majority of corals are located. However, you can see plenty of fishes already chest-deep in water. It is better to rent snorkel and find if you want to go far but plenty of fish by the sea too. I rented it from my boat guy for 10 RM.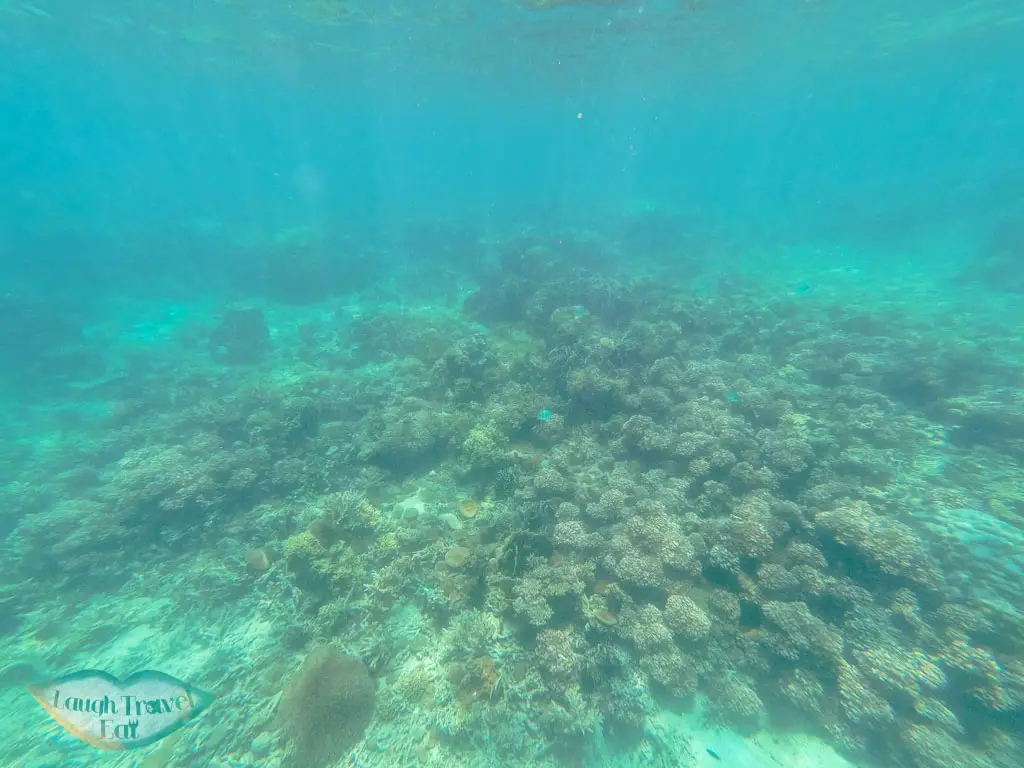 If you are hungry, there is a restaurant there that offers buffet style food. A shop to the right also sells waterproof bags, swimwear, and other essentials.
At the back of the beach, there are several picnic tables and shades for you to put your stuff down and chill.

Manukan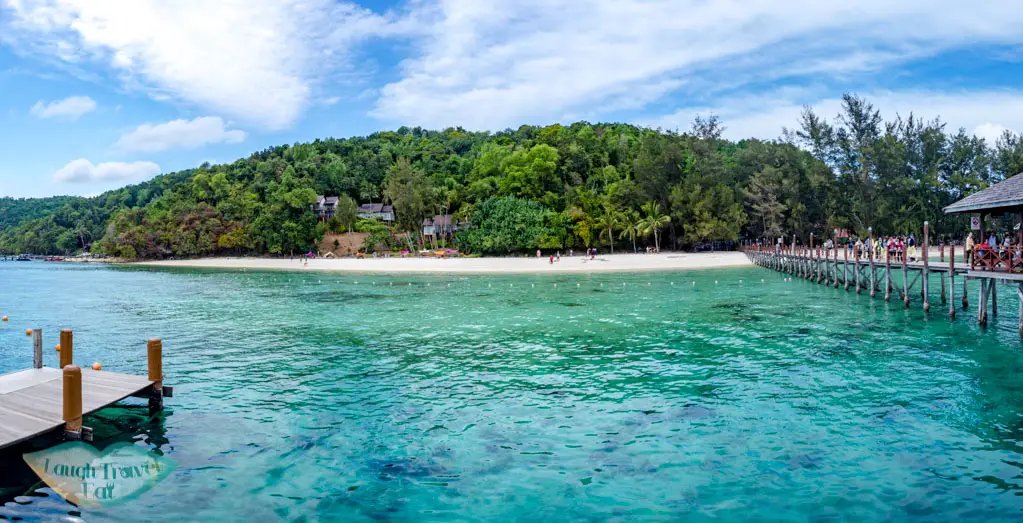 Manukan is larger than Sapi with its beach forming one long continuous line with the pier located roughly in the middle. As soon as I got off the speed boat, I could already see the school of fishes swimming by the pier and it was hypnotic. The beaches, though gorgeous, is not as good as Sapi in terms of snorkeling.

However, there is a resort on Manukan that you can stay at, and I spotted a bar on the right side of the island (facing the sea). The lodges and villas are run by Sutera Sanctuary Lodge and you can see the accommodation here. I didn't end up staying long on Manukan as the weather quickly turned stormy so I hopped on an earlier ferry back to Kota Kinabalu.
Mamutik
Another popular choice for island hopping, Mamutik is the smallest island of the five. Its calmer currents make it an ideal place for family and novice snorkelers. While it can be quieter than the other two islands mentioned above, its smaller size means that if more people arrive, it'd get crowded quickly.
And since it's further from Kota Kinabalu than Sapi and Manukan, you'd need to keep an eye on the ferry schedule or join a tour to visit.

Gaya
The biggest island in the national park, Gaya Island is not somewhere people visit for island hopping since it is 15 km² in size already. Our speed boat went past it on our way to Sapi and there are rows upon rows of floating and stilt houses. They are settlement of refugees from Philippines who are all illegal immigrants and it is regarded as an unsafe area.
On the other side of the island is the famed Police Beach as well as two resorts run by Echo if you fancy an island escape.

Sulug
The most remote and least visited island of the group, a trip to Sulug is not as easy. If you feel like it's calling to you, it's best to join a tour like this kayak trip to visit as there's no public ferry service.