Northern Italy is not where I thought I would find the best Italian food
. In fact, I would even go as far as saying that I had no real expectation for the food when I go decided to
Venice
and
Verona.
I am not saying that I thought the food would be bad, as
Italian cuisine is definitely one of my
favourites in the whole wide world and never goes wrong. However, after the delight that is Florence, Rome and Alfmafi coast,
I certainly didn't expect any gastronomic experience in the Venetia region to top it. but boy was I wrong.
La Bottega della Gina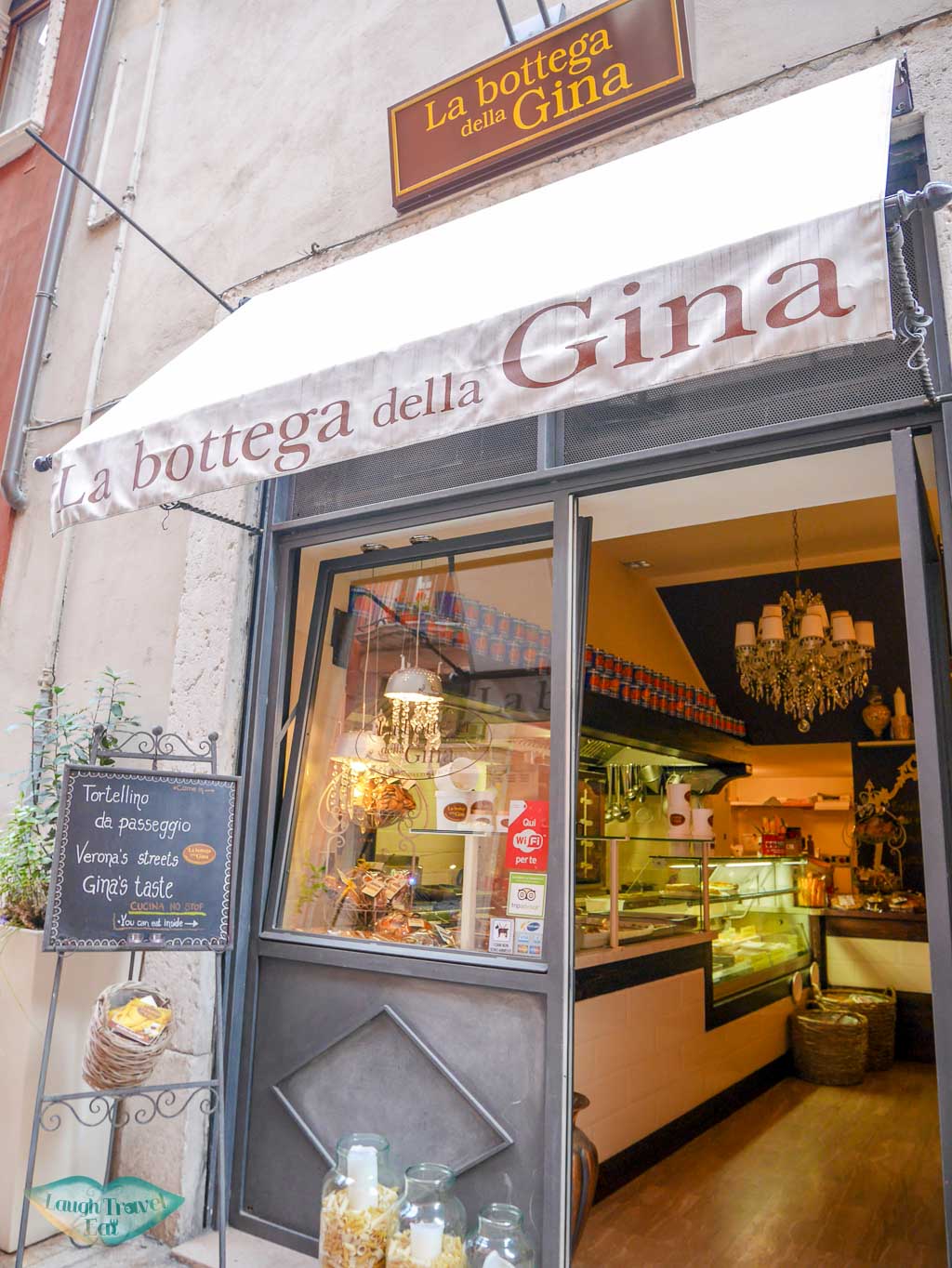 I am I am going to start out by saying that I had never been a huge fan of ravioli. My aunt used to feed us Marks and Spencer ready-made ravioli when I was little and I hated it. So when the owner of the B&B we were staying at recommended this ravioli store I was a little hesitant to try it. But alas, the reality of my budget prevailed and we needed something quick and cheap so we trotted along to La Bottega della Gina.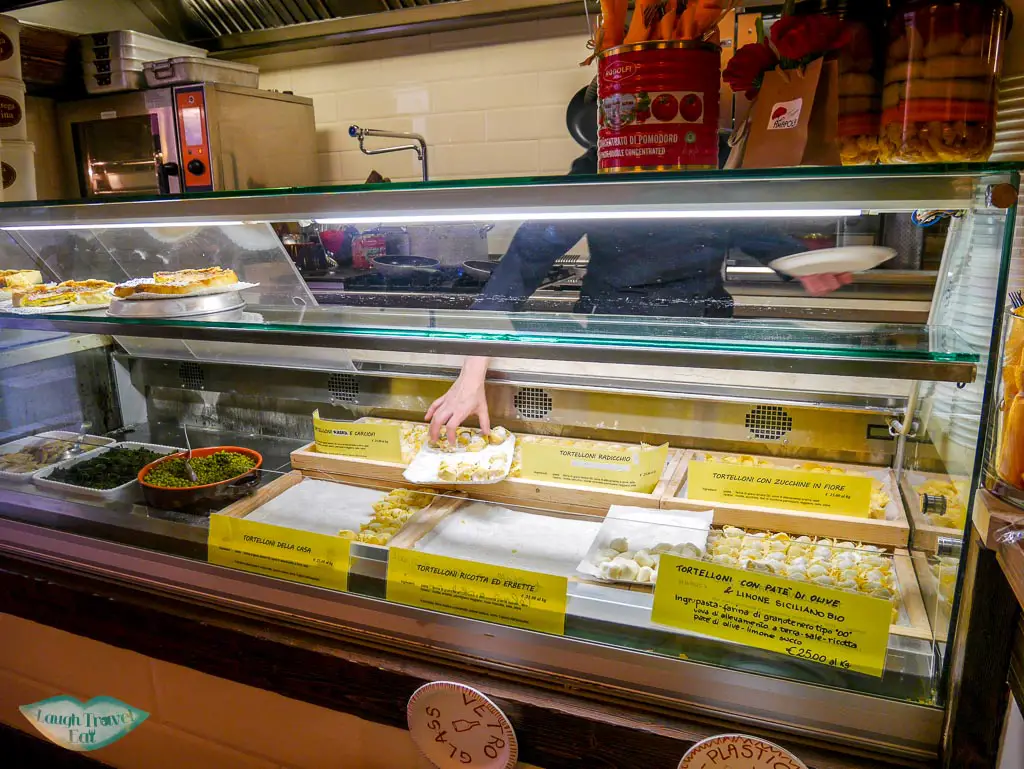 With a modern black décor accentuated by golden tone, the restaurant has only a handful of tables scattered inside the store and on the outside. The vibe was similar to a fast food store, except you won't get the quality anywhere else. Offering several different fillings, we decided to adhere to the recommendations and got a mixed portion of ravioli. They came in a sturdy cylindrical paper container and due our tight schedule, we were forced to take it back to our B&B and save it for dinner (for your information it tasted just as good cold).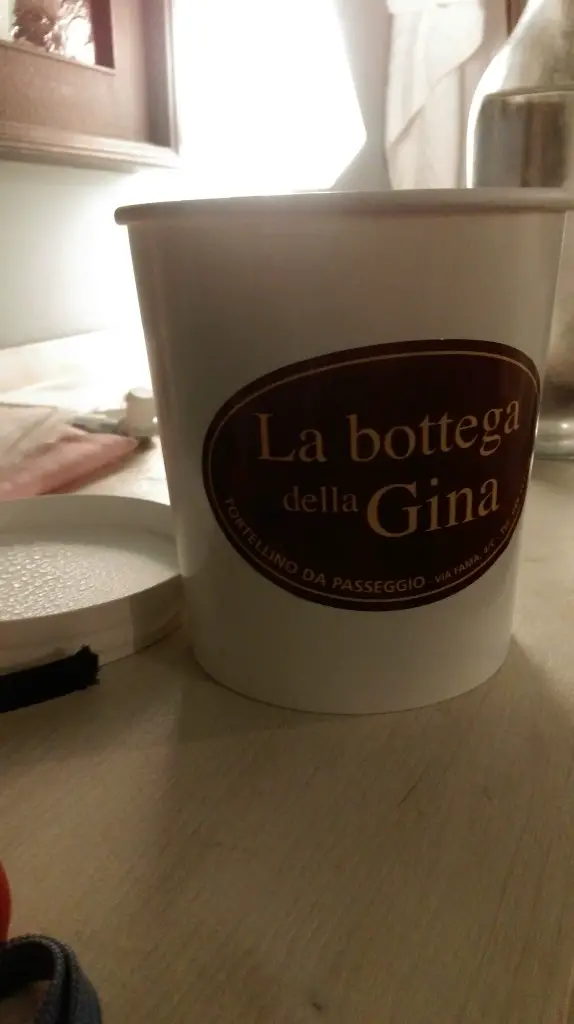 Now I wish I could tell you here in depth about what the fillings were and give some kind of technical description of the way it's made or cooked. But despite being an avid eater, I am not a food critic and therefore know none of those things. I can, however, safely say that this has revolutionized my view on ravioli and that there was definitely some cheese in one type. A mixed box of one portion costs €11.75 and its semi-fast food style means it's ready for you within fifteen minutes.
Address: Via Fama 4/c, Verona, Italy
Opening times: Tuesday – Saturday 10:00 – 20:00, Sunday 10:00 – 16:00
Gelateria la Romana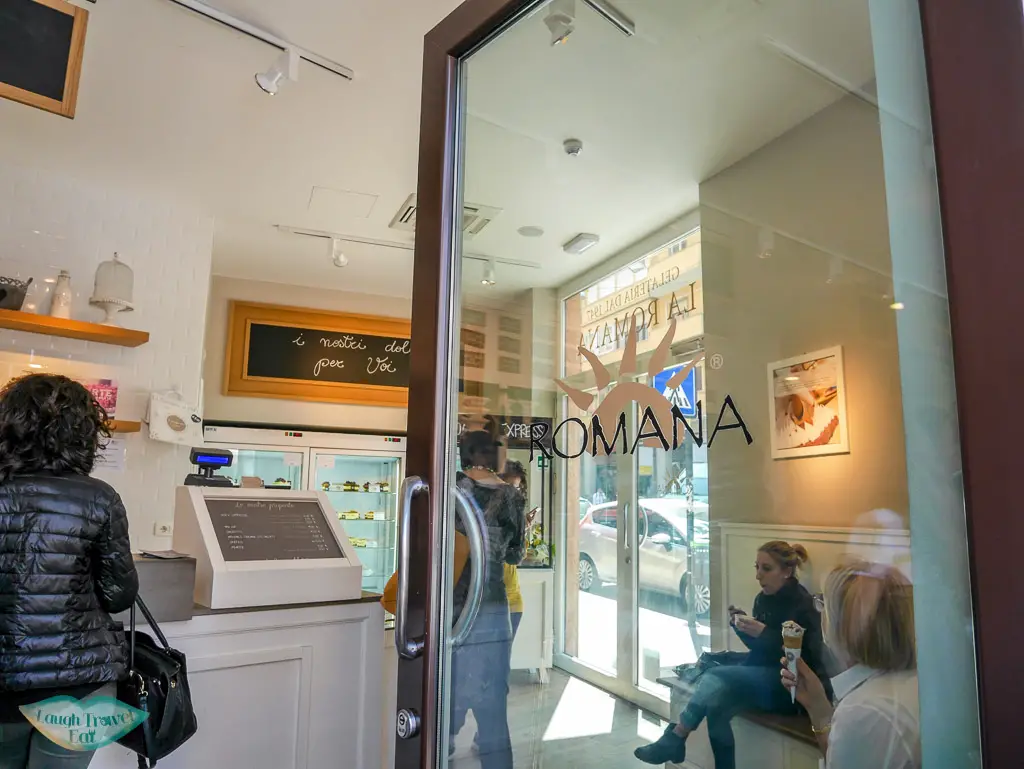 Arguably the best-hidden treasure of Verona, Gelateria la Romana is hands down the best ice-cream I had ever tasted and I do not use that term lightly. Even though it is only ranked third in Verona's best ice cream store in Verona, the only real problem with this gelateria is its location. Situated close to the Porta Nuova but not on the direct route towards the Arena, a trip to this ice cream heaven requires prior planning and detour. But I assure you it is well worth the easy trek.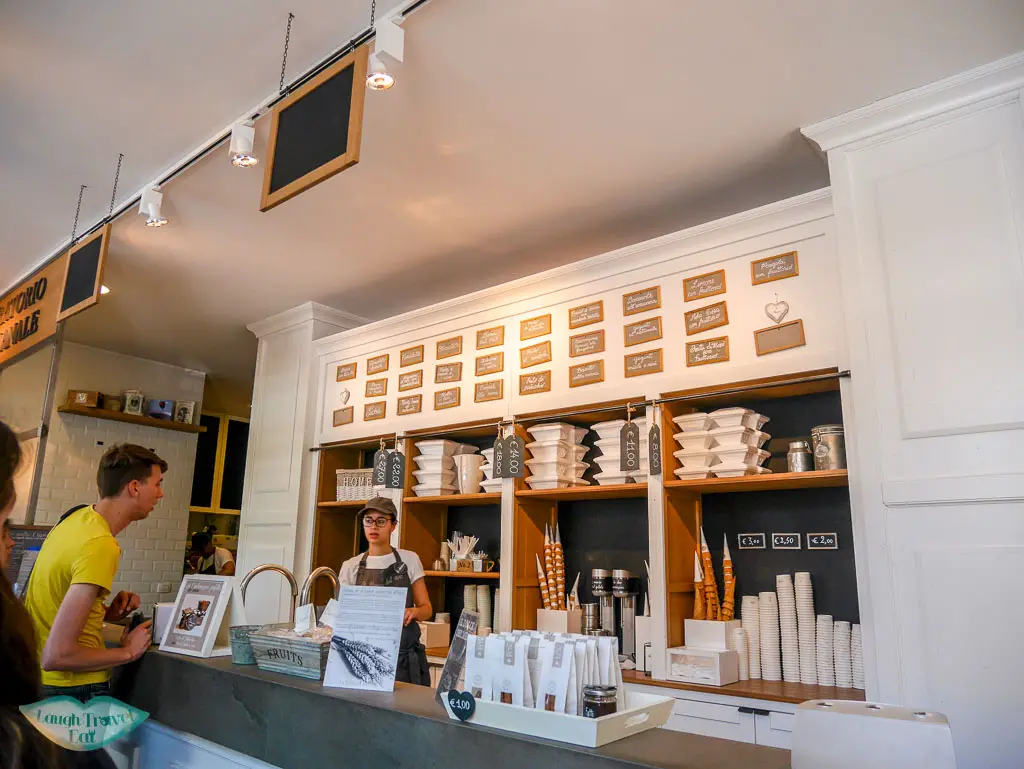 The trick to spot whether a gelato is fresh or not is to see whether they are piled high on display containers or hidden under a metal lid for storage. The best gelatos I have ever tasted both reside under metal lids, out of sight and kept in cool, optimum conditions. There is a range of delicious flavours on offer, but after failing to communicate with the girl behind the counter I opted for chocolate and pistachio. The gelato was unbelievably creamy and bursting with flavours, you could almost use this as an ice-cream jam and be happy with it! With a single scope starting at €2 and a big cup at €4, lack of money is not an excuse at all.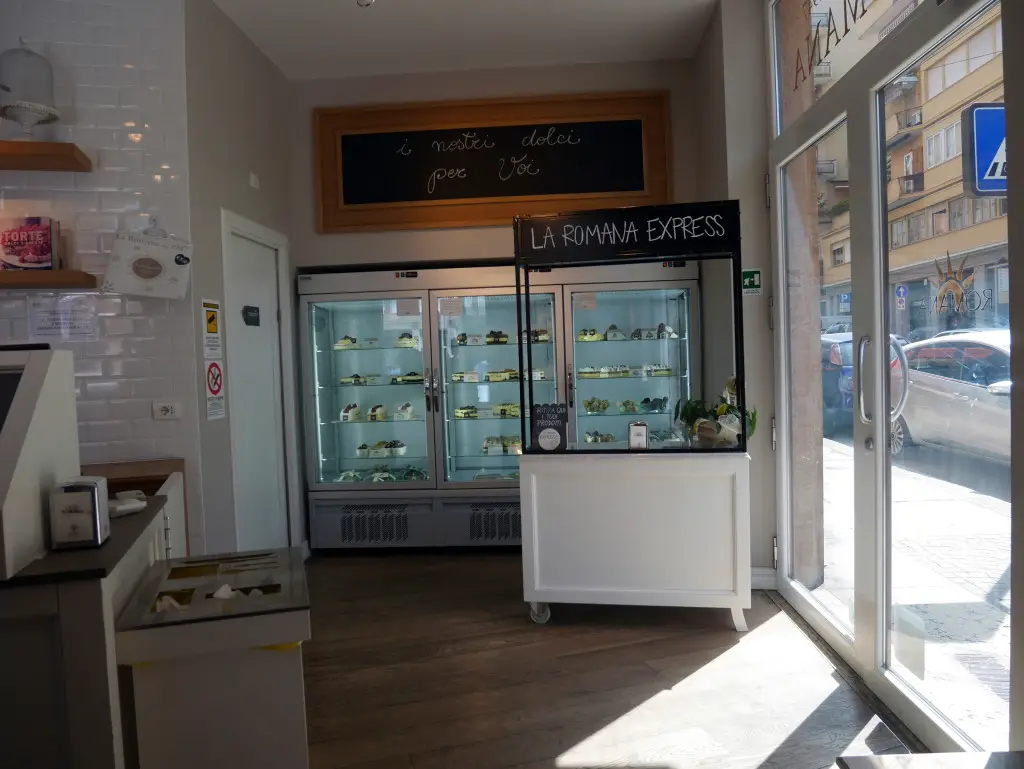 They also sell ice-cream cake for anyone interested, and truth if told if I wasn't leaving right after I would be tempted to get one and make it my dinner.
Address: Piazza Santo Spirito, 9, 37122 Verona, Italy
Opening times: Monday – Thursday 12:00 – 0:00, Friday – Saturday 11:00 – 01:00, Sunday 10:30 – 0:00