Oh Romeo, Romeo, why art thou Romeo? Most of us are familiar with the tragic love story written by Shakespeare three centuries ago. The star-crossed lovers from two rival families that ended their family fraud, and all these took place in fair Verona. My heart was captured by this timeless story when we studied Romeo and Juliet in year 9 and the feelings reignited by the movie Letters to Juliet. There is something incredibly romantic and moving about letters addressing to Juliet and actually receiving replies. So despite my sister's protests, I had set Verona on our itinerary over Milan as the stop after Venice. Despite being a fictional account, the story has etched itself into the very fabric of the city and you can see traces of it around every corner.
Get your comprehensive map of Verona here
Juliet's House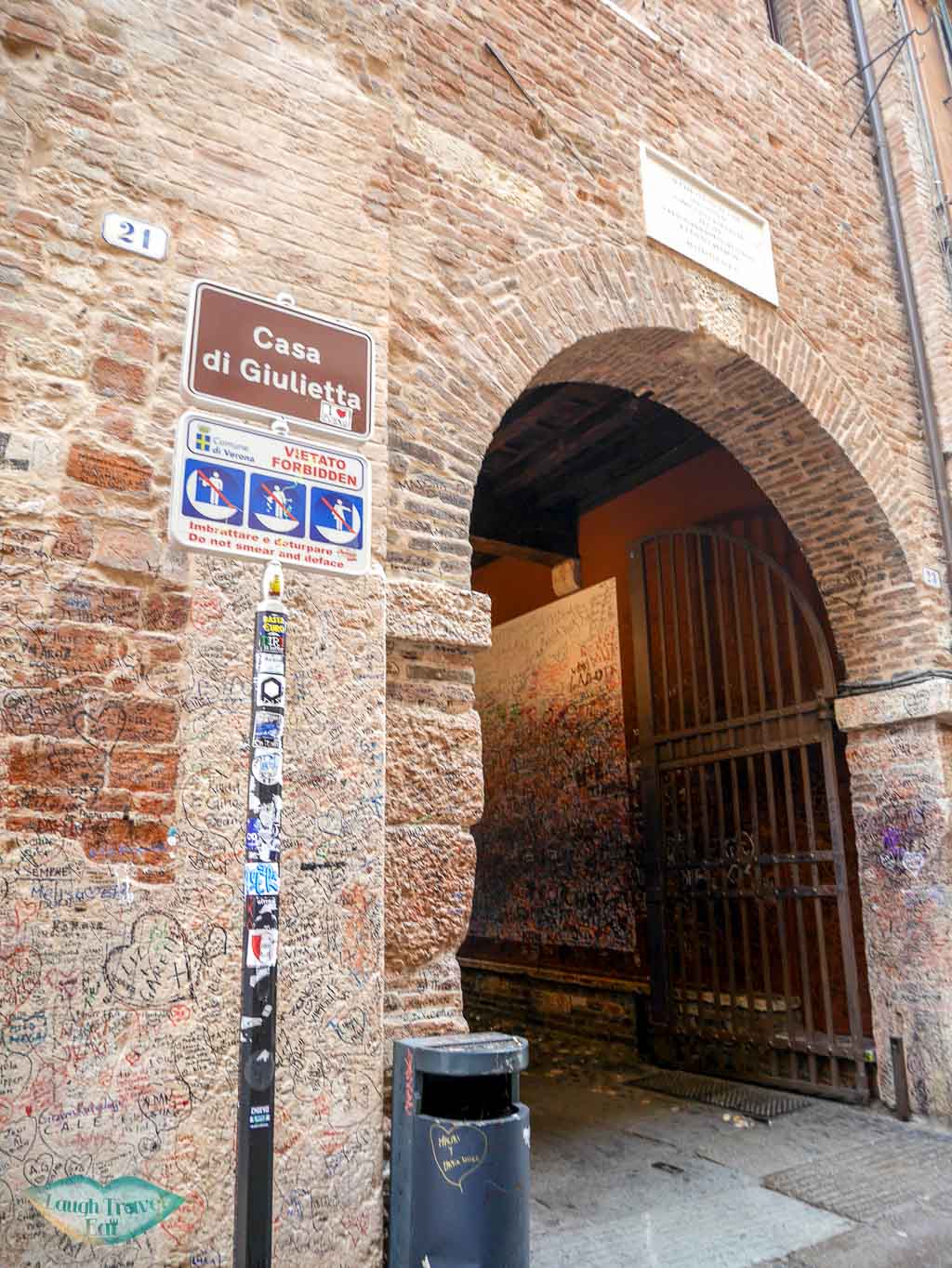 Juliet's house is by far the most visited place in Verona, a 14th century building with the infamous balcony and a statue of the heroine herself in the courtyard.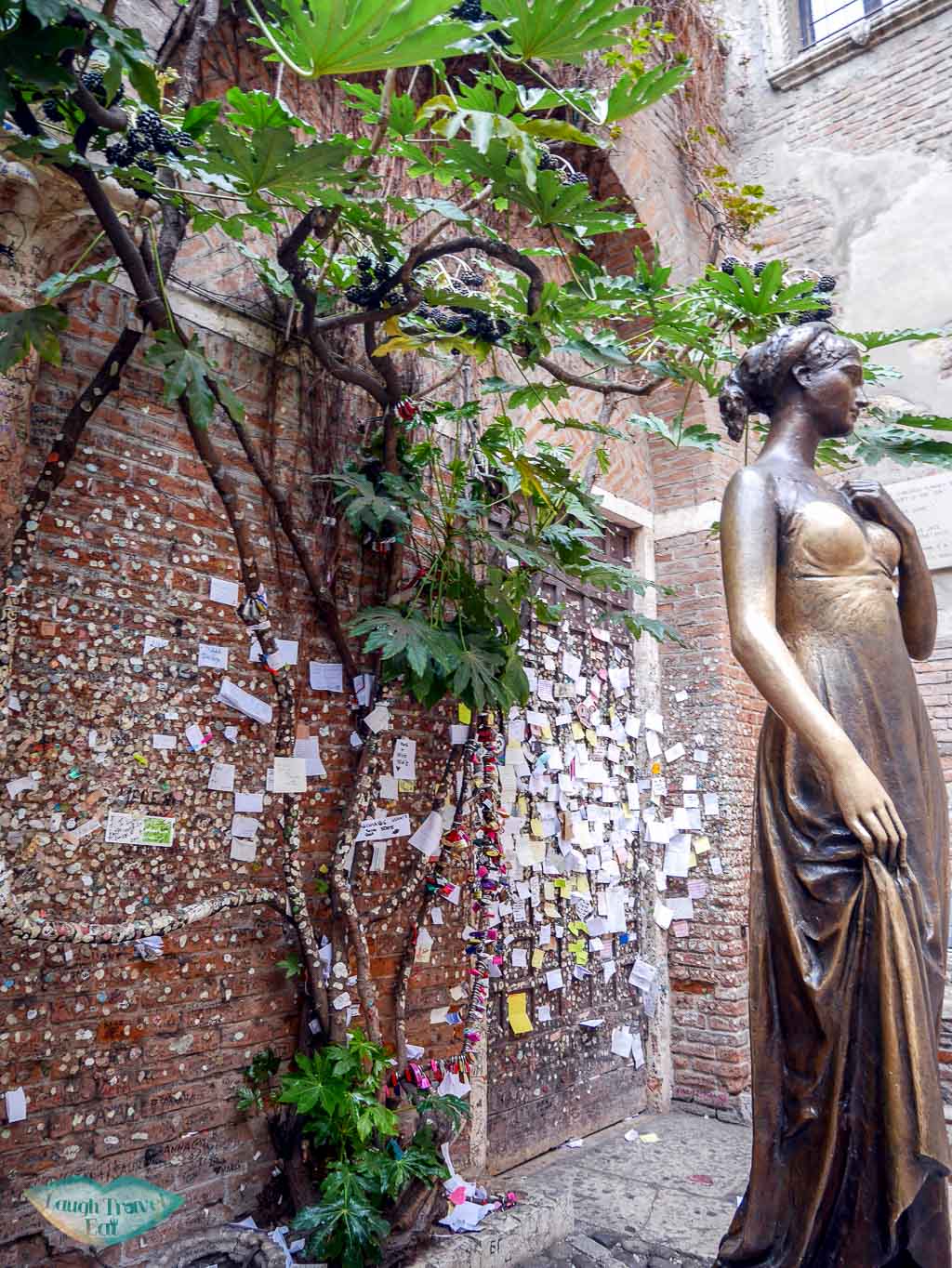 Legend says that touching her right breast will bring you good fortune in love, and countless tourists have been doing so which ended in the fracture in the statue's right arm and a crack in her right breast. It has since been relocated inside the museum in Juliet's House and a replica placed on its original spot.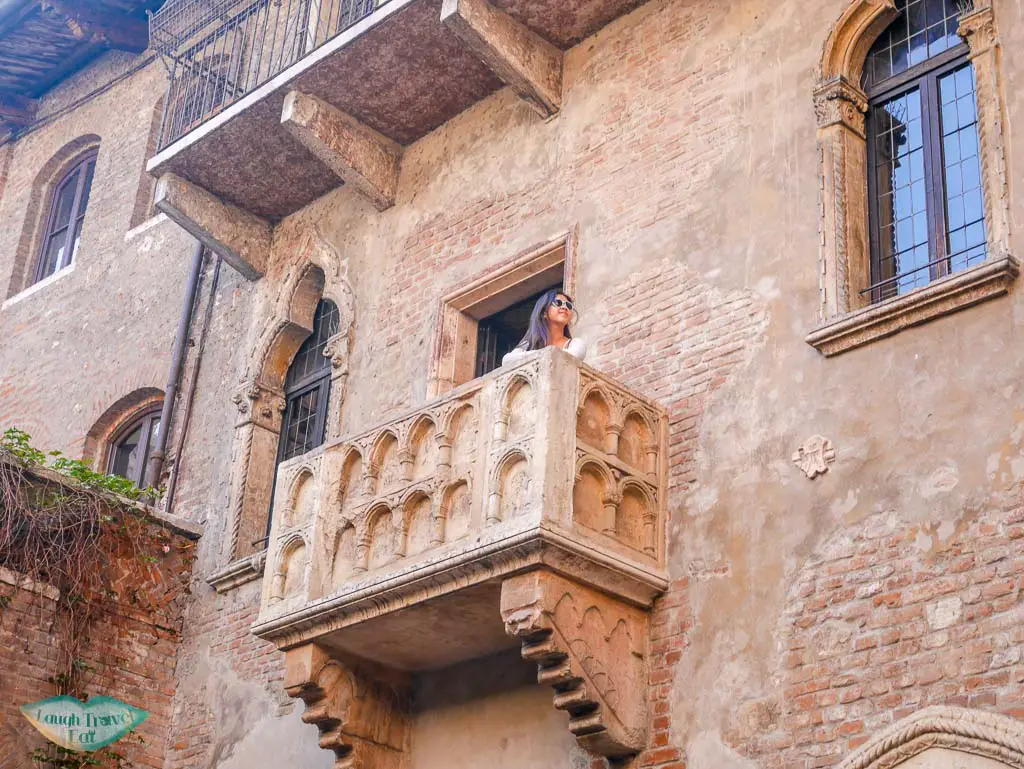 The balcony is also located within the museum which requires a small fee to enter, so make sure someone is down in the courtyard to take your photo! The museum itself is not very interesting, but worth a snoop around as it still maintains a focus around the tragic lovers.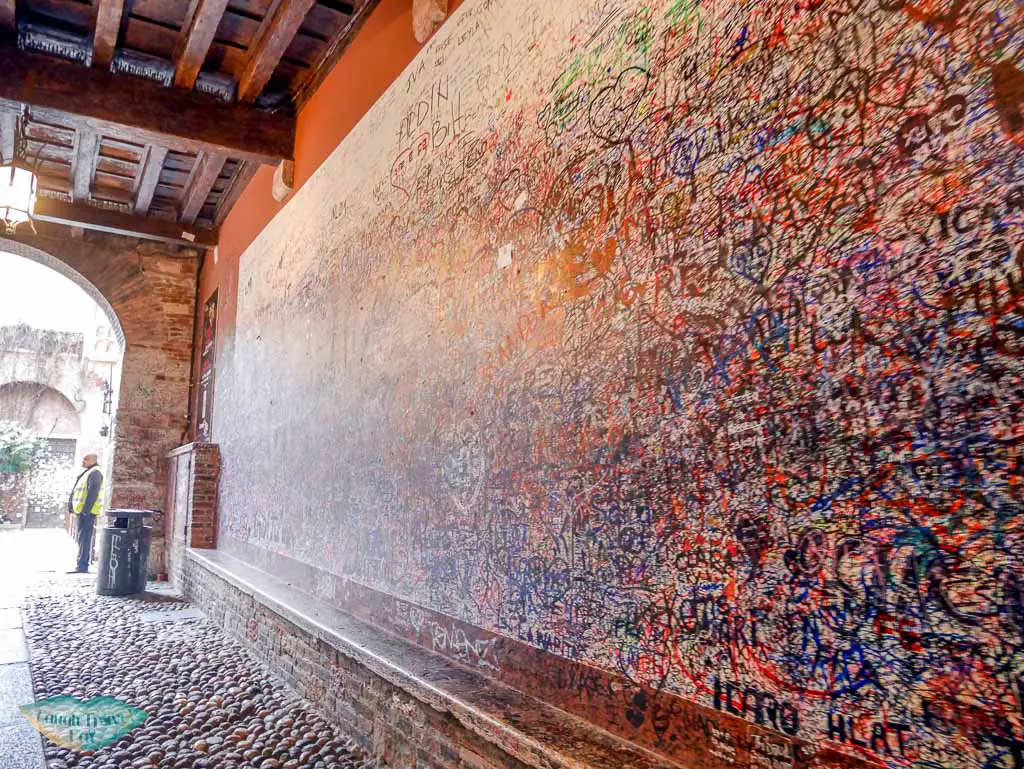 People have also been writing their names on the wall which leads into the courtyard and leaving love letters on the walls which are collected daily by the volunteers.
Juliet's Club

Which leads me to Club de Giulietta. Letters addressed to Juliet had been flooding to the city of Verona ever since the 30s and are managed by the City of Verona. In the 80s, an organization founded in 1980s to reply to all the letters and are run by a group of local volunteers.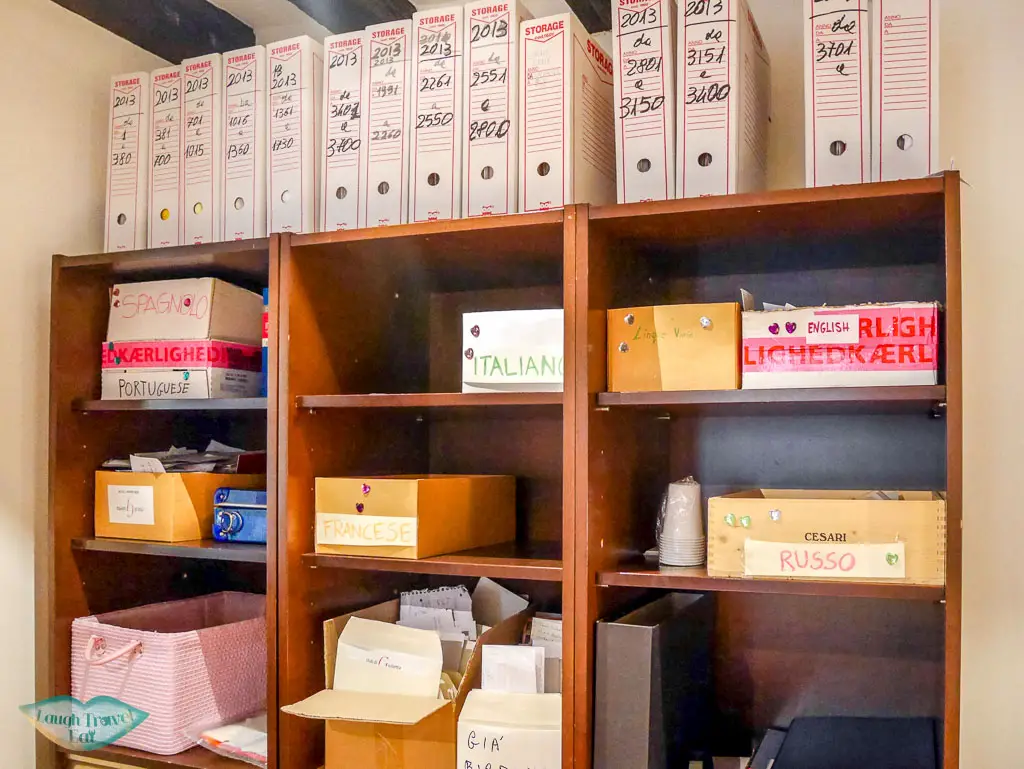 They have recently opened a new office, not too far from the San Anastasia Church where you can visit and catch a glimpse of the inner working of the secretaries of Juliet. We had the pleasure to meet the founder Giovanna, who showed us the rooms they work in.
Romeo's House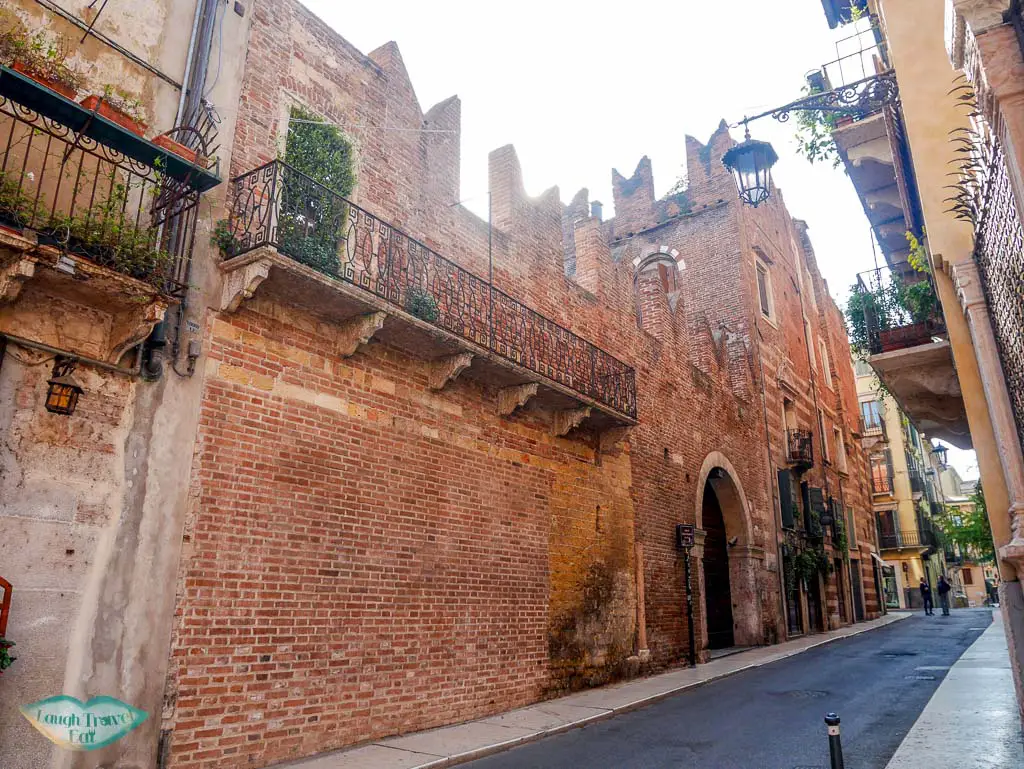 Around the corner from Juliet's House is Romeo's house. Now privately owned, you can only look at the alleged Montague's residence from the outside. Even though it is easy to find, it's not easy to recognise as the house itself without a reference picture. It's a stone throne away from the Scaligeri's Tomb with red brinks and a curved car entrance, which to be honest, is nothing more than something you can cross off your list.
Juliet's Tomb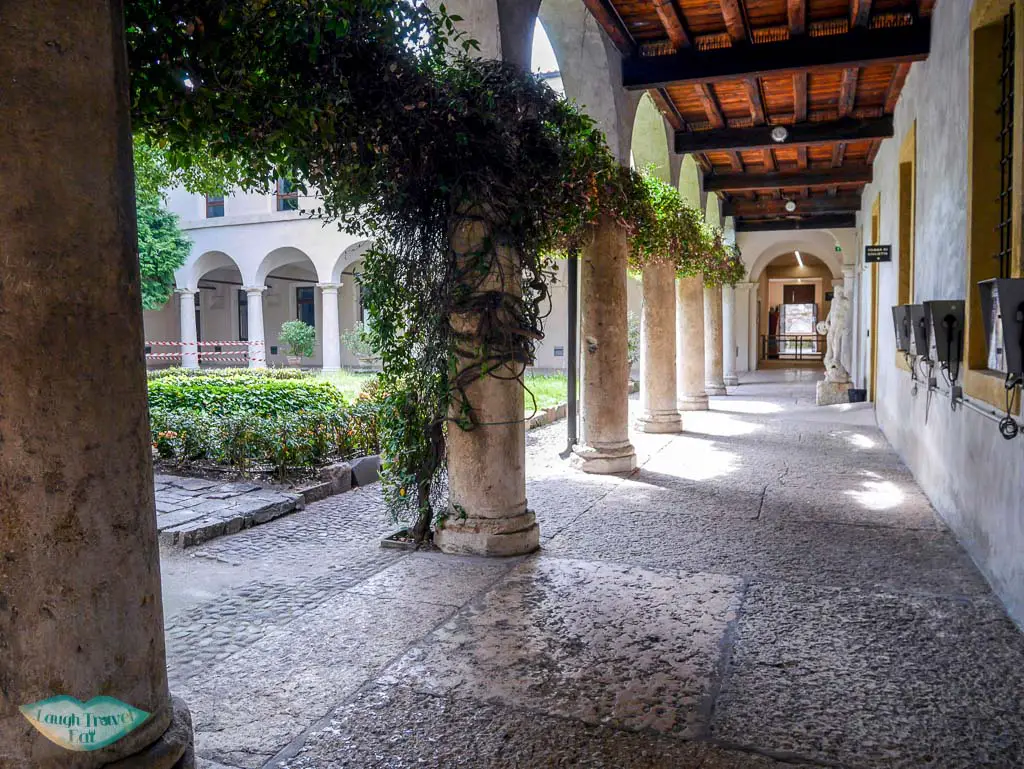 It is located just outside the city walls and is now part of the Frescos Museum. Though the tomb in itself is fairly unremarkable, just a slab of pink granite that is now fenced off as countless visitors over the years had been scraping off bits as a souvenir the courtyard of the museum is gorgeous.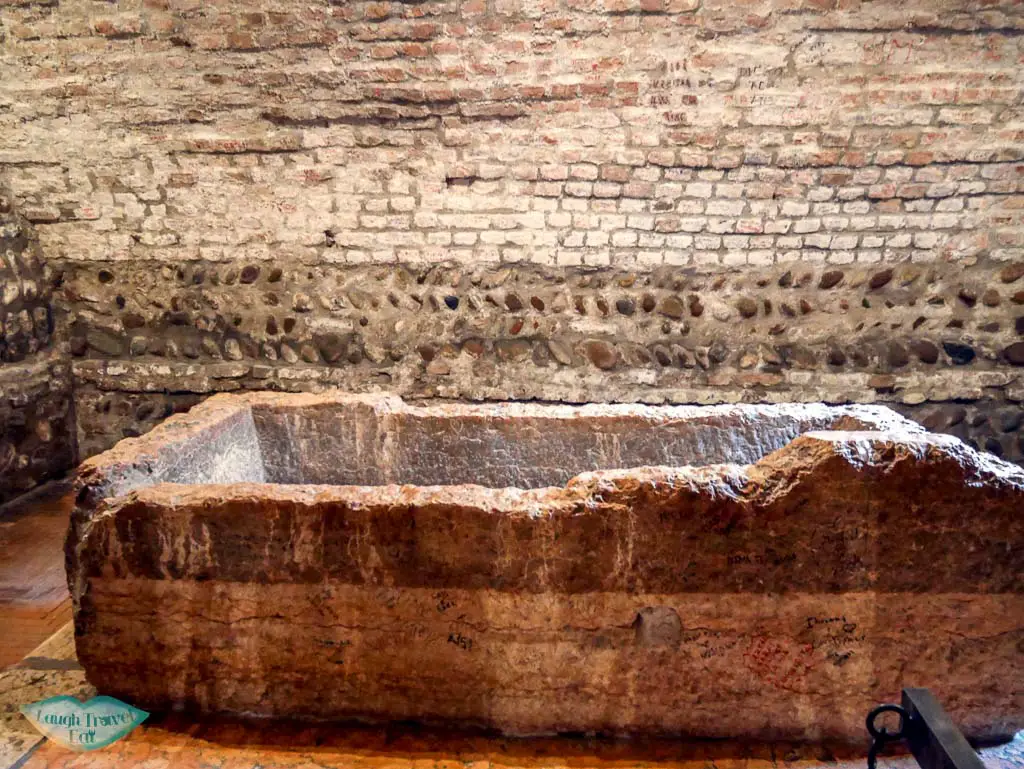 There is a fee required to enter the museum and given the trek many had opted to skip this. However, the statue of the Chinese equivalent of Romeo and Juliet outside the museum given by the Ningbo town. Known as the butterfly lovers, they are one of the four infamous Chinese love stories.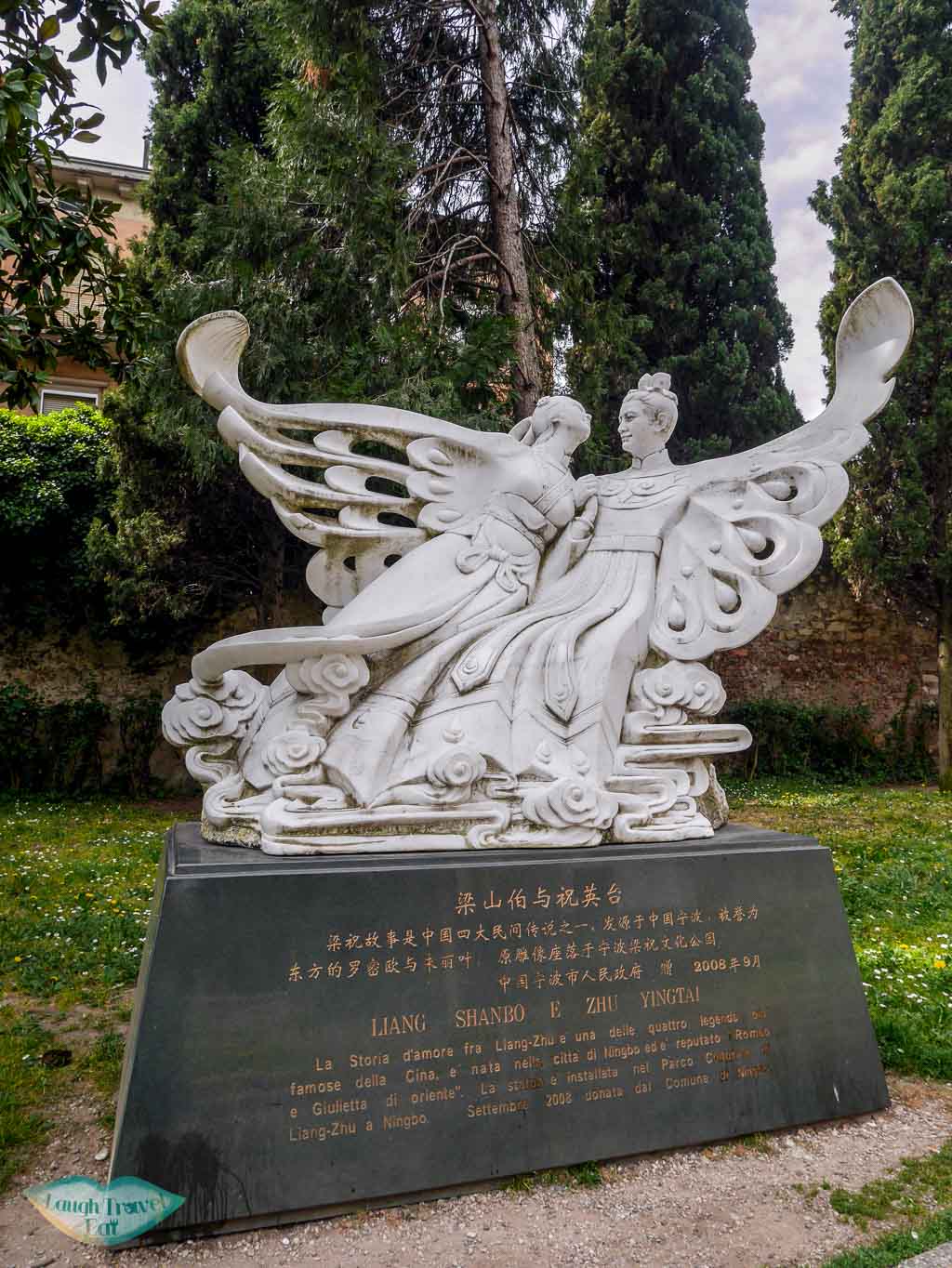 Nitty gritty info:
Get the best of Verona map here!
Juliet's House
Address: Via Capello, 23-37121 Verona
Fee: Courtyard is free to enter, Museum Standard € 6.00 – Reduced € 4.50
Opening times: Tues – Sun 8:30 – 19:30; mon 13:30 – 19:30
Club de Giuliette
Address: Corso Santa Anastasia 29, 37121 Verona
Free entry (opening times unclear, though should be open from 10:00 – 17:00)
Romeo's House
Address: Via delle Arche Scaligeri, Verona, Italy
Not open to public
Fresco Museum
Address: Via del Pontiere, 35 -37121 Verona
Opening times: Tues – Sun 8:30 – 19:30; Mon 13:45 – 19:30
Fee: Standard € 6.00 – Reduced € 4.50 (groups minimum 20 persons, students 14-30 years old and over 60) – € 1.00 (Schools and young people 8 – 13 years old ) – € 1.00 the 1° Sunday of the month for everyone (from January to May and from October to December) – Free entrance  with the Verona Card.