Aeolian Islands is like a paradise, and our trip there has been my favourite aside from Taormina. The second boat trip that we take, Lipari – Salina is perhaps my favourite boat trips by far. The ultimate boat trip for water and geology lovers, this trip involves the most dips in the sea and stunning rock formations.

Read part 1 of the Aeolian Island Boat trips: Vulcano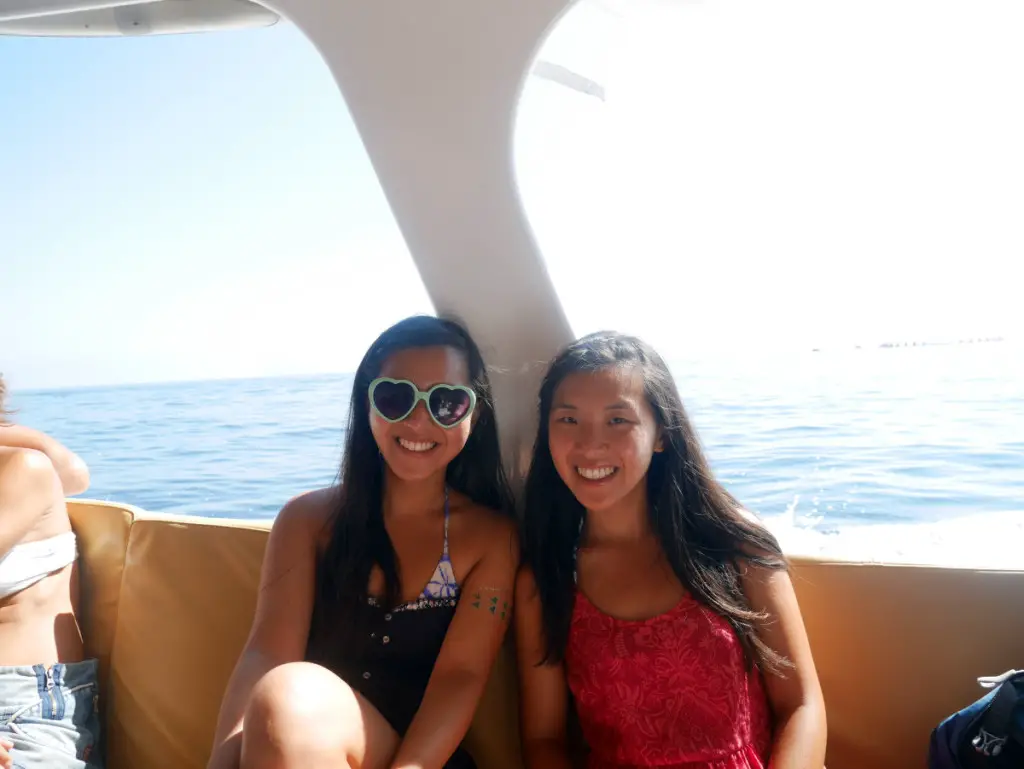 We first went around Lipari and stop by a Pumice beach and my sister and I immediately dived into the ocean to swim to the shore and admire the rocks.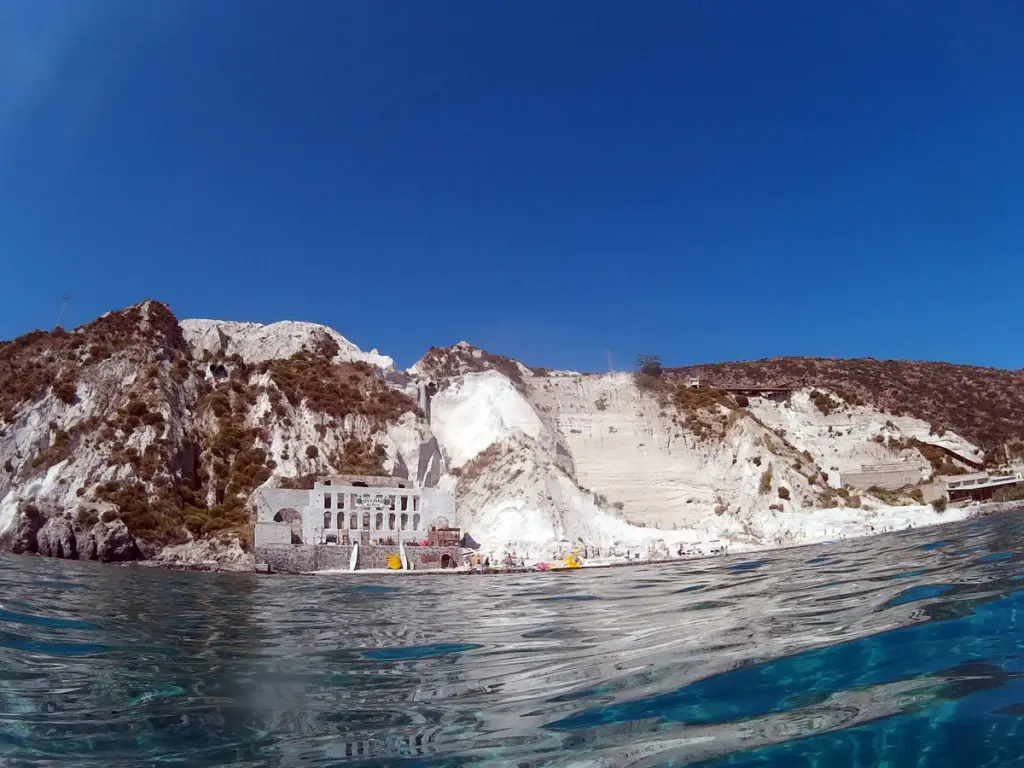 With white cliffs that crumble on touch – you often see tourists smothering themselves in the ash, but let me tell you that they are not beneficial to your skin (nor are they harmful as far as I am aware of).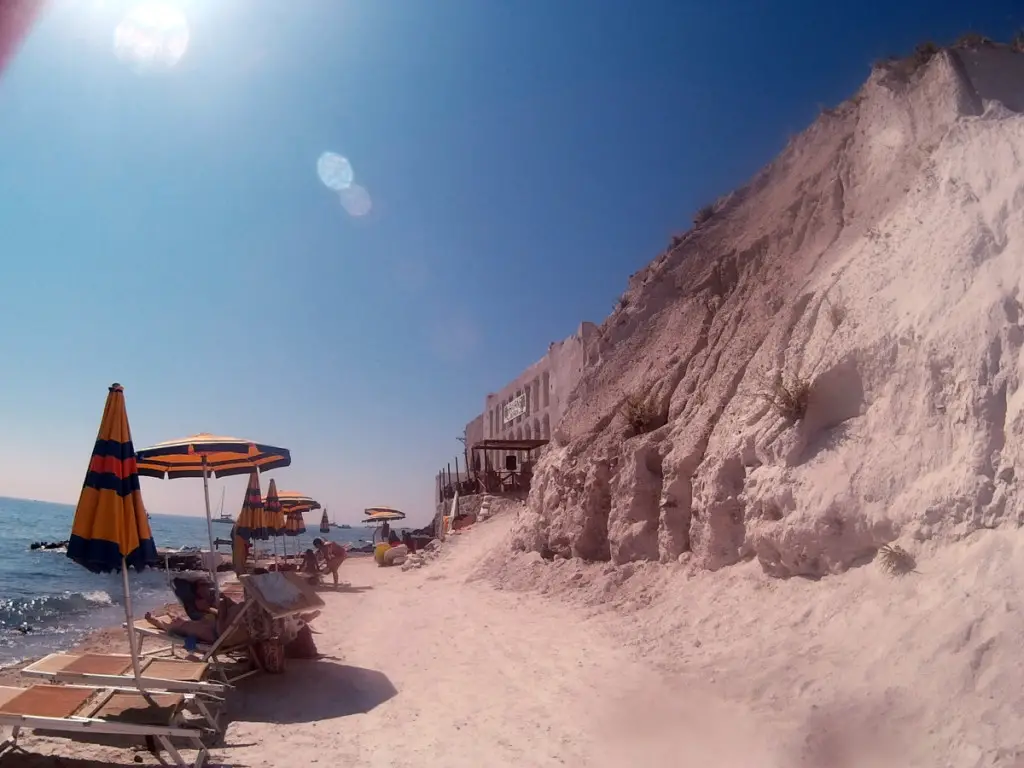 (Please excuse my finger) However, if you do dig further, you might find some lumps of obsidian – they are actually the same composition as the vesicular (holely) white rocks, but supercooled faster. And it's here that I saw the most gorgeous aquamarine colour on the sea.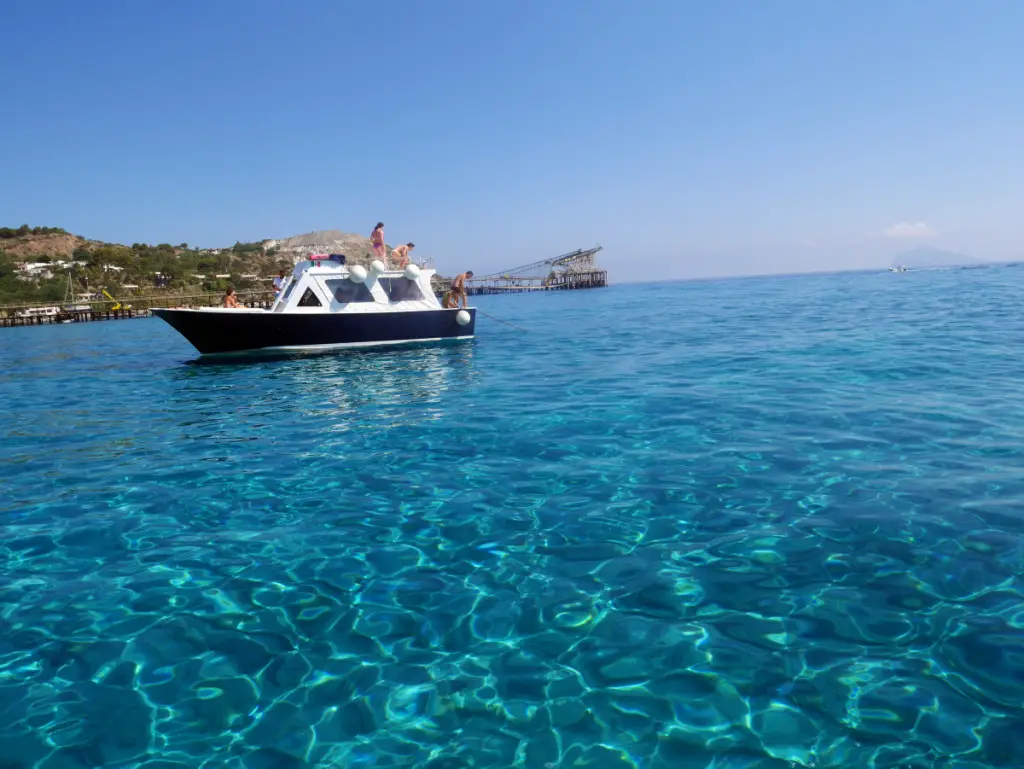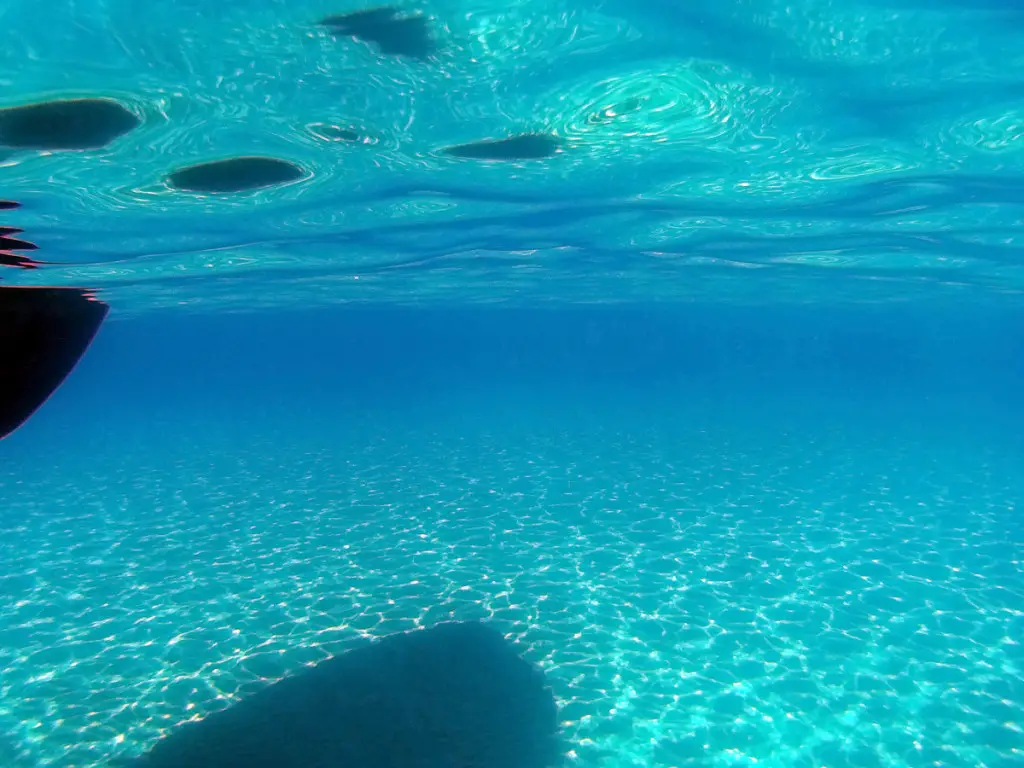 We then pass through a natural arch along the way before arriving at Pallora (still around Lipari), a natural cove surrounded by volcanic cliffs of alternating rocks and tuffs. It's the perfect place to stop for a swim.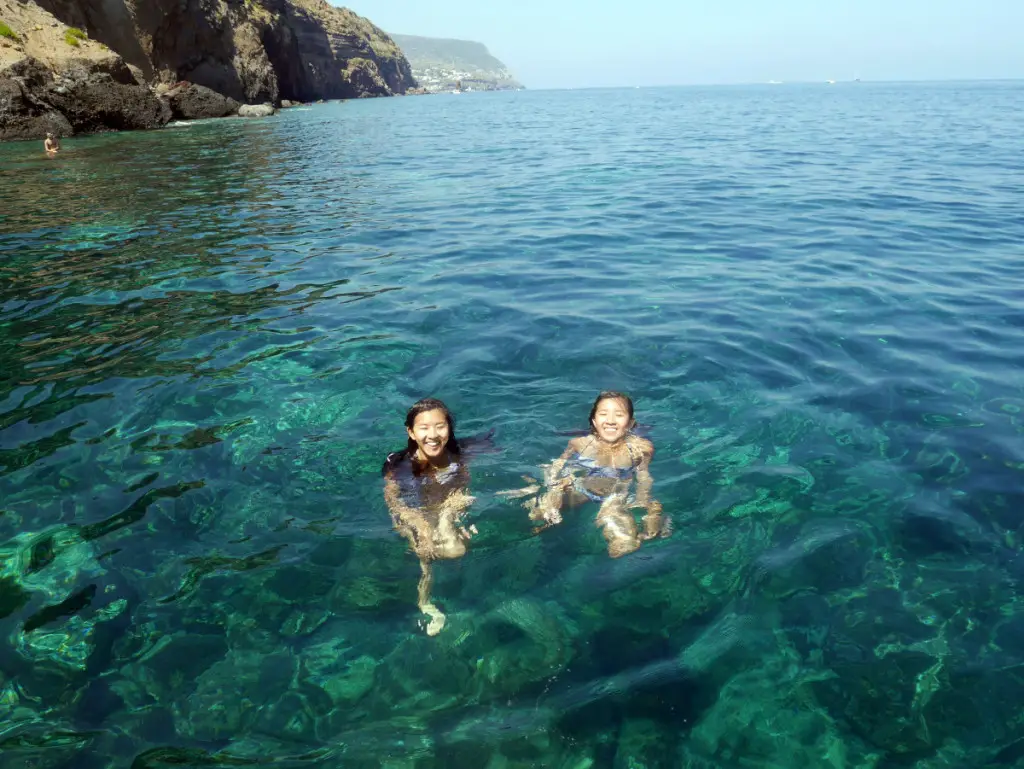 (perfect chill spot) We then finally left Lipari and stopped at Lingua, Salina around 13:15. Bear in mind that this is NOT the main town of the Salina Island. We were recommended to have lunch at the Delfino restaurant and the cuisine and portion size were out of this world!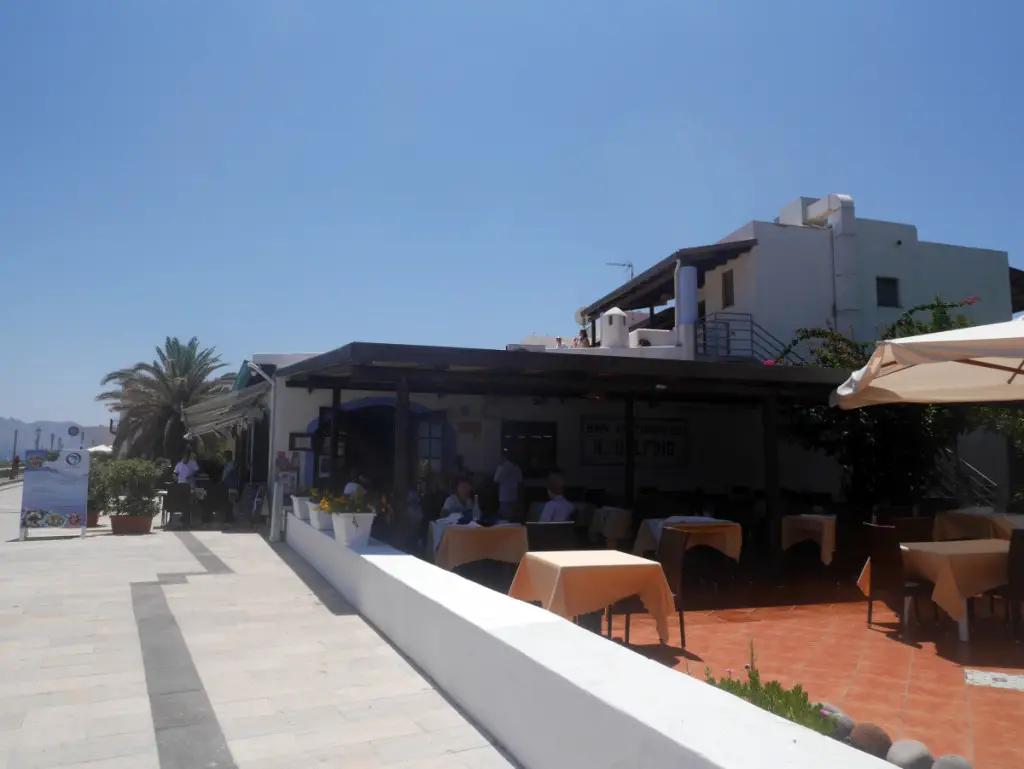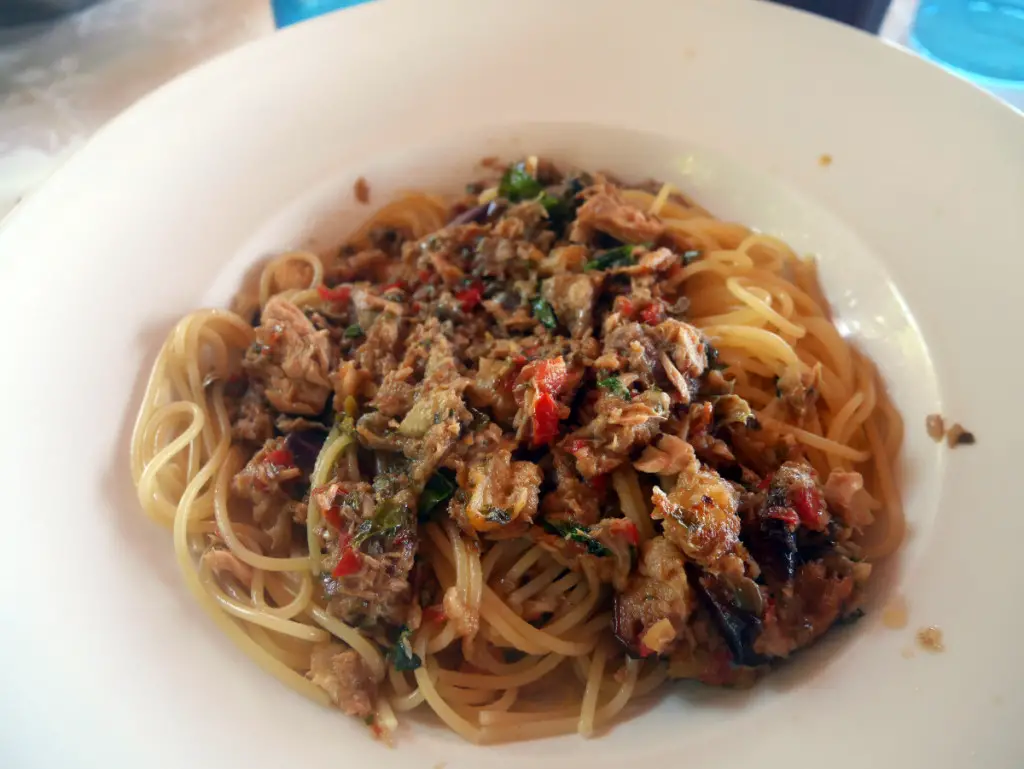 (We ordered the Aeolian Spaghetti and had to share because we couldn't finish one on our own!) There isn't much in this small town, so we headed down to the small beach for a paddle.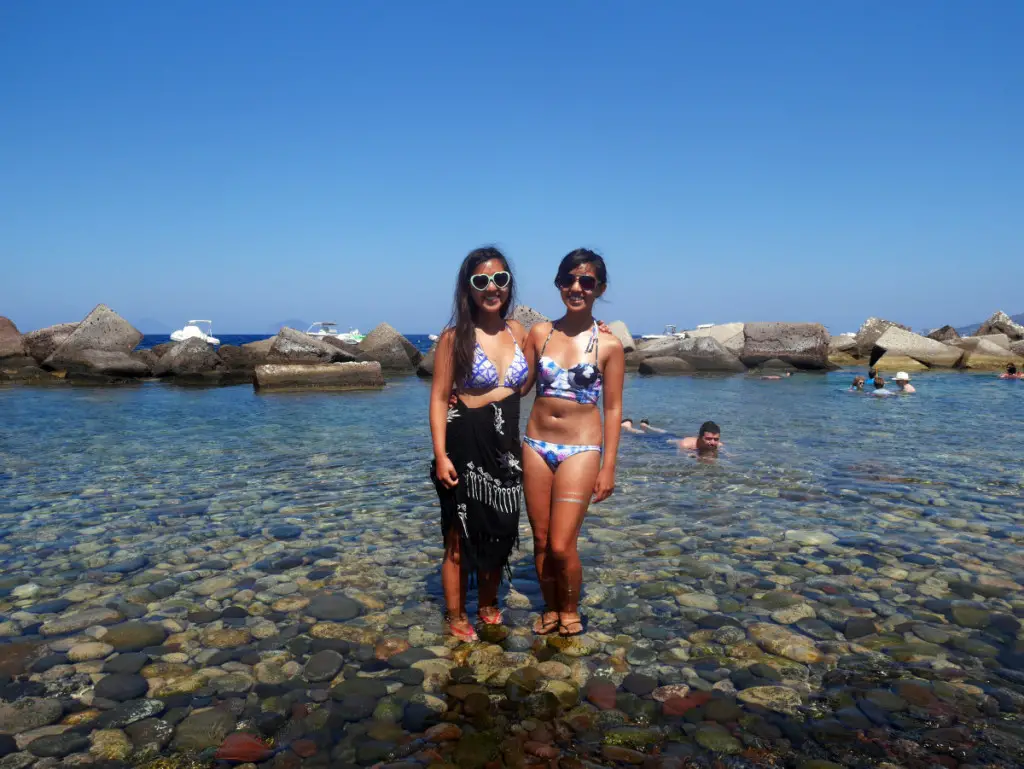 Getting back on the boat at 15:15, we sped along hilarious sights such as the Love Cove and Divorce beach (I kid you not). Although you are unlikely to be able to distinguish them without help. It was one of the passengers' birthday that day – a young Italian girl turning 14, so naturally, there were cakes and champagne!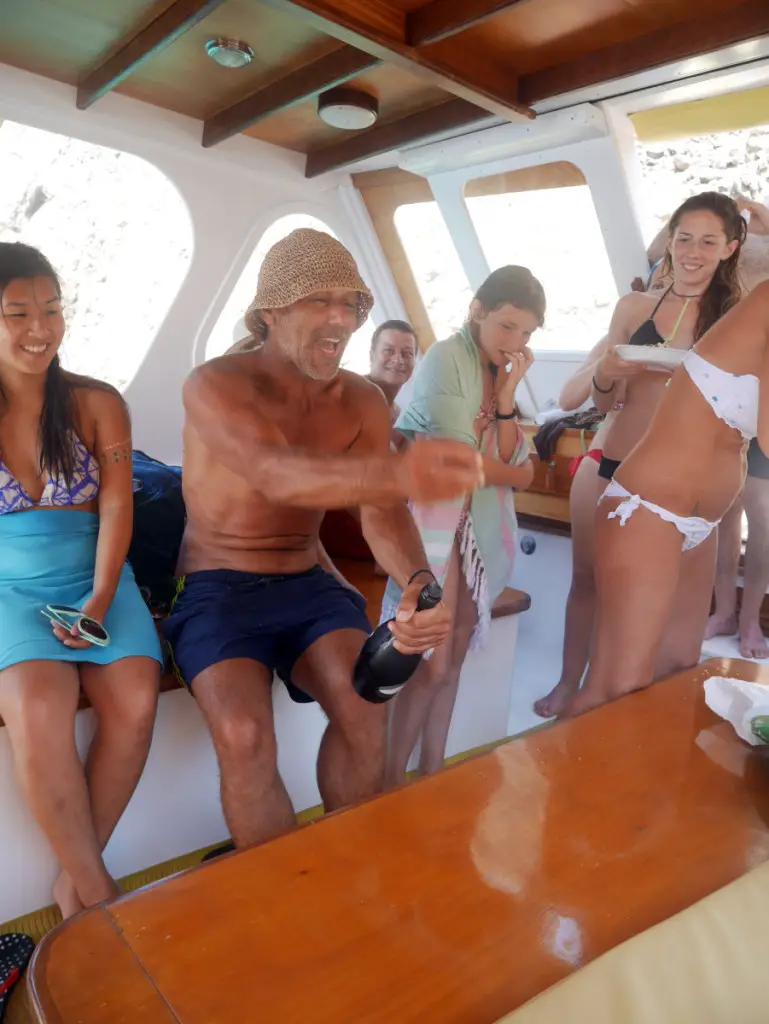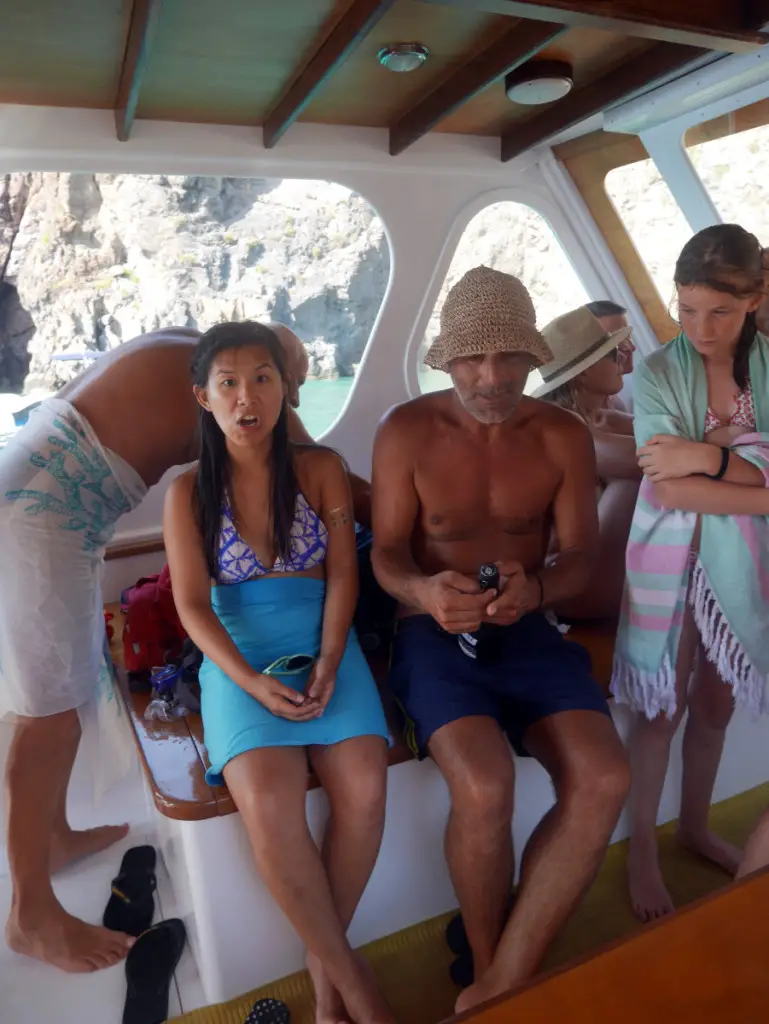 (my reaction when the captain was popping the bottle next to me) We then took another swim stop before paying a visit to the Cyclops Bay before returning to Lipari around 18:00.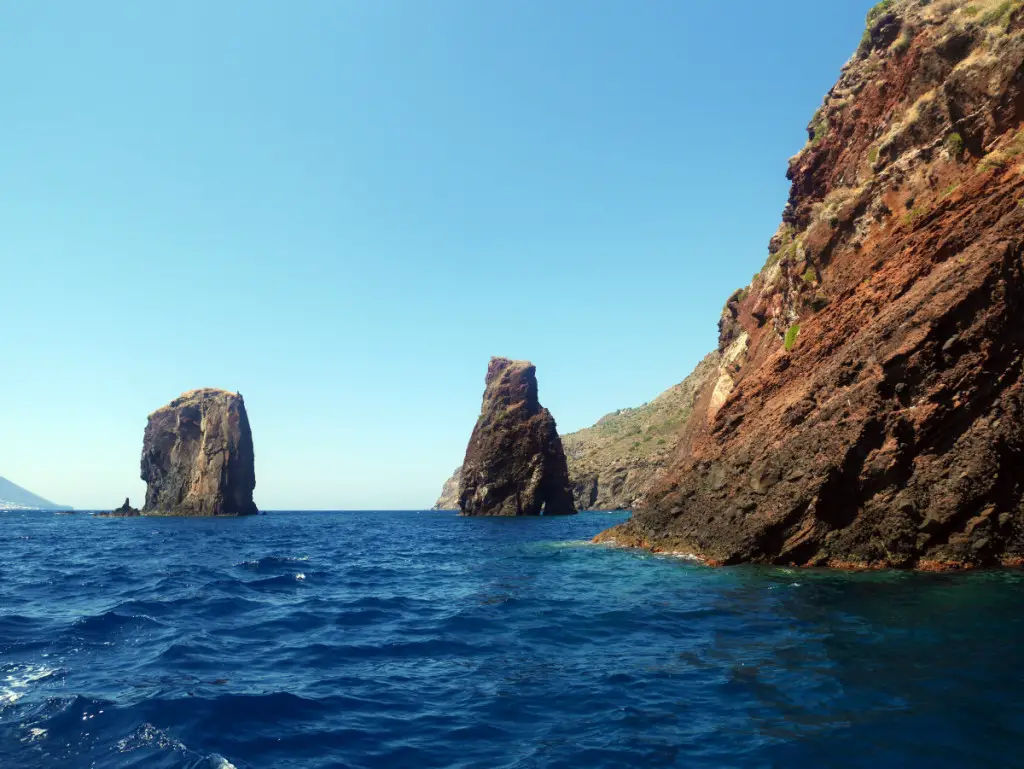 You can read Part 3: Panarea-Stromboli here