Bologna is the food capital of Italy, a city known for it red roofs, pasta, and gelato. If you think you know Italian food, think again, because it wasn't until I set foot in Bologna that I truly experience authentic Italian food not adapted for tourists. Before I give you any food recommendation, here are a few food facts you need to know about Bologna:

Bologna foodie facts
No one is a stranger to Italian food. Pasta and pizza are basically bread and butter to almost every country around the world. That said, there are plenty of differences between authentic Italian food in Bologna and what we think we know. Even though I've been to Italy a couple of times, eating in Bologna still took some getting used to. Here's some Bologna food facts for you:

It's not Spaghetti Bolognese but Tagliatelle Ragu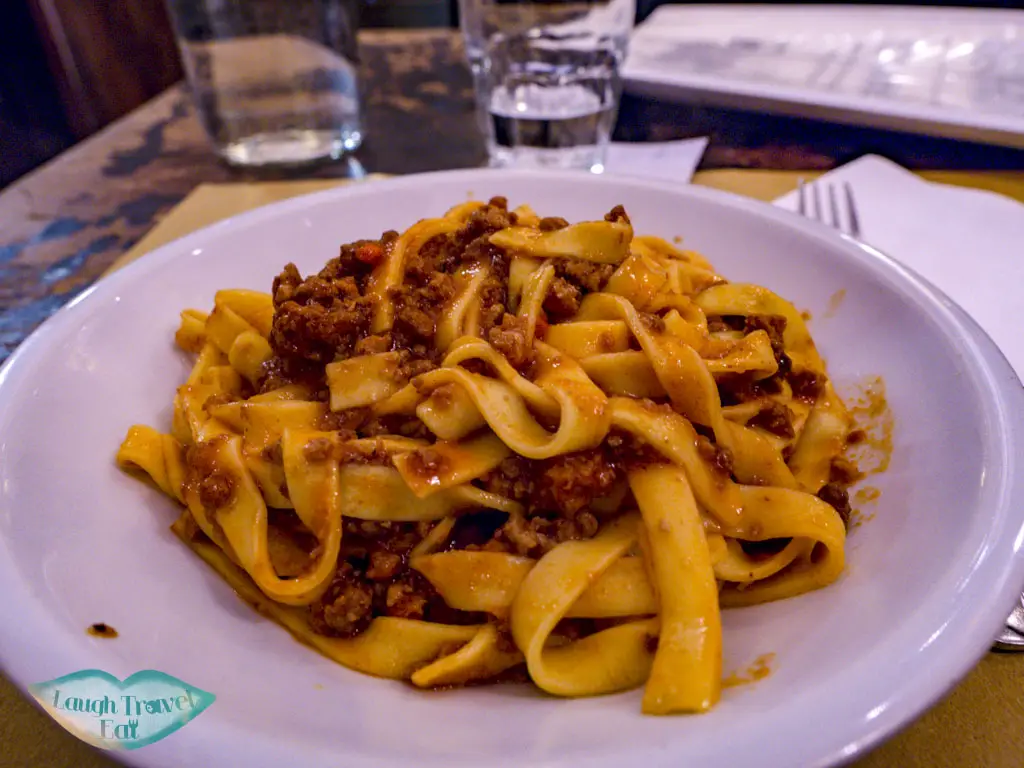 The authentic true self of Spaghetti Bolognese, Tagliatelle is a typical Bologna dish that is served in almost every restaurant. Instead of spaghetti, which is from Naples, tagliatelle is used. It is a long flat pasta that holds the meat sauce better and I have to agree that it is a better match.

Fresh Pasta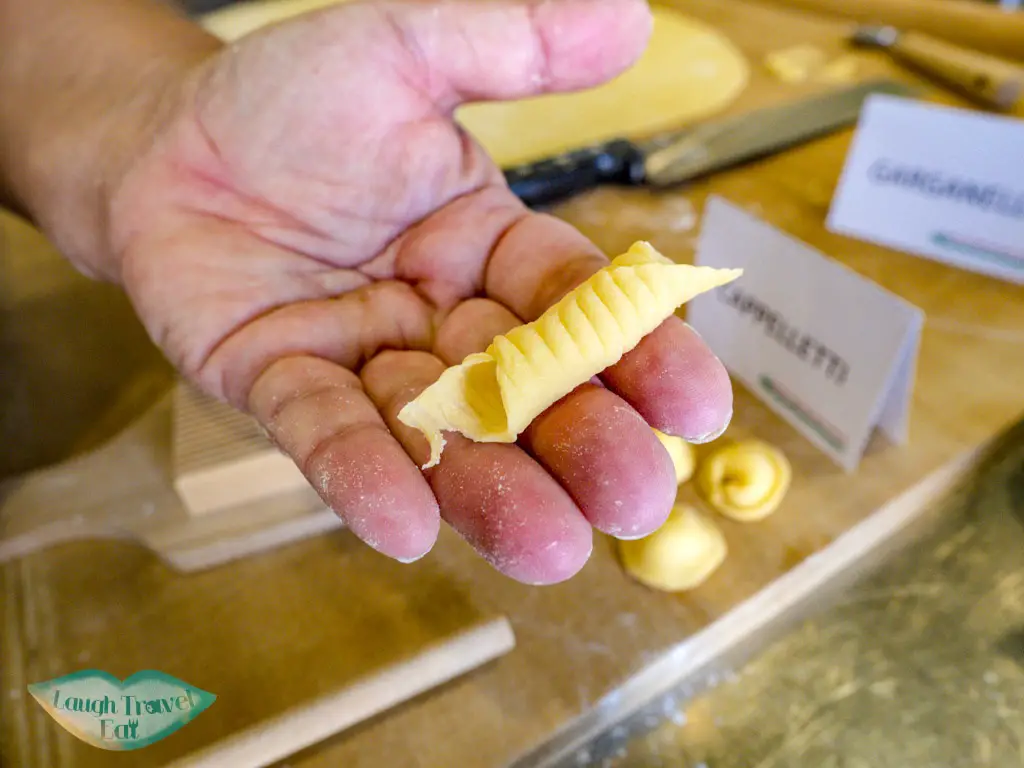 The region only have fresh pasta, not dry pasta. Dry pasta is an invention from Naples, which are hung dry and can be stored for long periods. Fresh pasta, on the other hand, is made with flour and eggs and cooked directly. The egg content also means that you can't store it, and usually leftover fresh pasta are chopped into tiny pieces and frozen to use in soup.

Pasta al dente
While most parts of the world cook their dry pasta completely, in Bologna (and Italy) they like it al dente. What does that mean? It means hard. To them, the most perfectly cooked pasta are still hard (aka uncooked) in the middle, giving it a crunch. This takes some getting used to, and personally I'm still not convinced that I like it this way.

Restaurant opening times
A lot of the local restaurants have a siesta time as early as 14:30 until 18:00 or even 19:00. I made the mistake of waiting until too late to find lunch and had very little choices. So if you have a restaurant in mind, check their opening time or try to eat before 2pm.

Bologna Speciality 
Wondering what to eat in Bologna that's local? Emilia-Romagna region is known as the food valley, and here's what you should eat:

Tortellini and tortelloni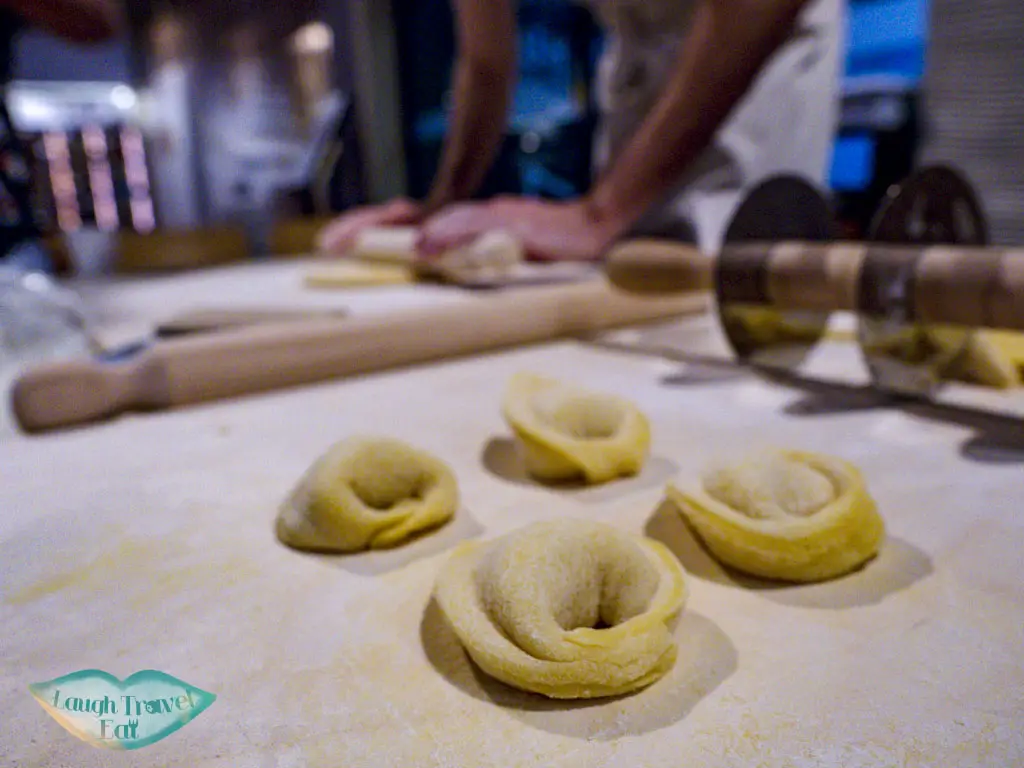 Similar to ravioli, tortellini and tortelloni are different size of a crown-hat shaped pasta with fillings. The traditional filling of choices is spinach and ricotta cooked in butter and sage. In autumn, you'll also find ones with pumpkin and it's delicious. You won't find one with ragu sauce, since it'll cover the taste.

Mortadella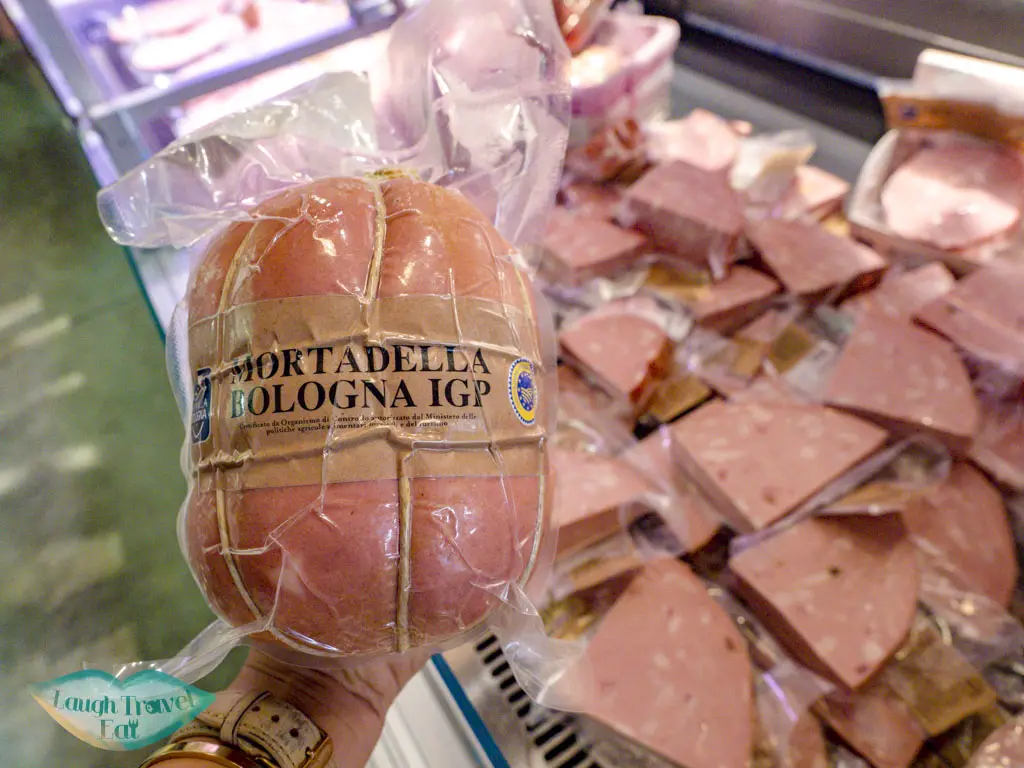 Mortadella is a type of bologne made with crushed pork shoulder and fat from the big. It is marinated with salt and garlic and squeezed inside a natural (pig or ox) bladder. It's distinctive with the white spots in the ham. It's frequently found in ham and occasionally as a tortellini filling.

Parmigiano Reggiano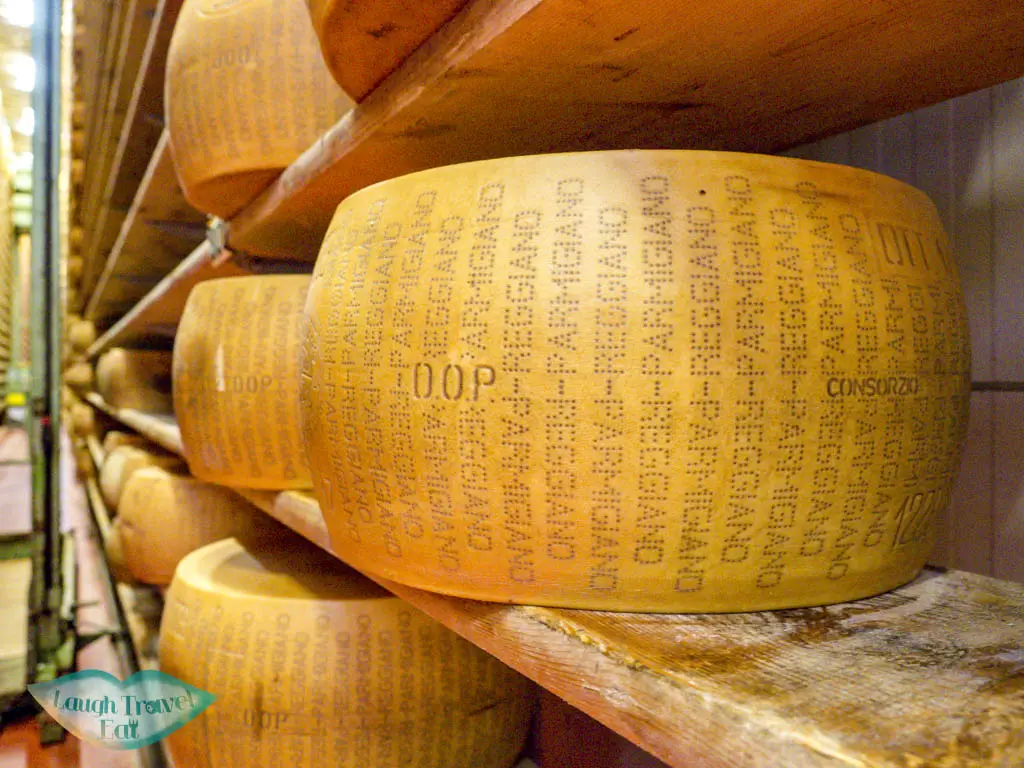 Parmigiano Reggiano is the authentic true-self of parmesan cheese, created by monks near Modena who wanted to find a way to not waste milk and have food for the people during a famine. Only the cheese from Parma to Bologna begins the main river Po. 

Best Restaurants in Bologna
Ristorante È Cucina Leopardi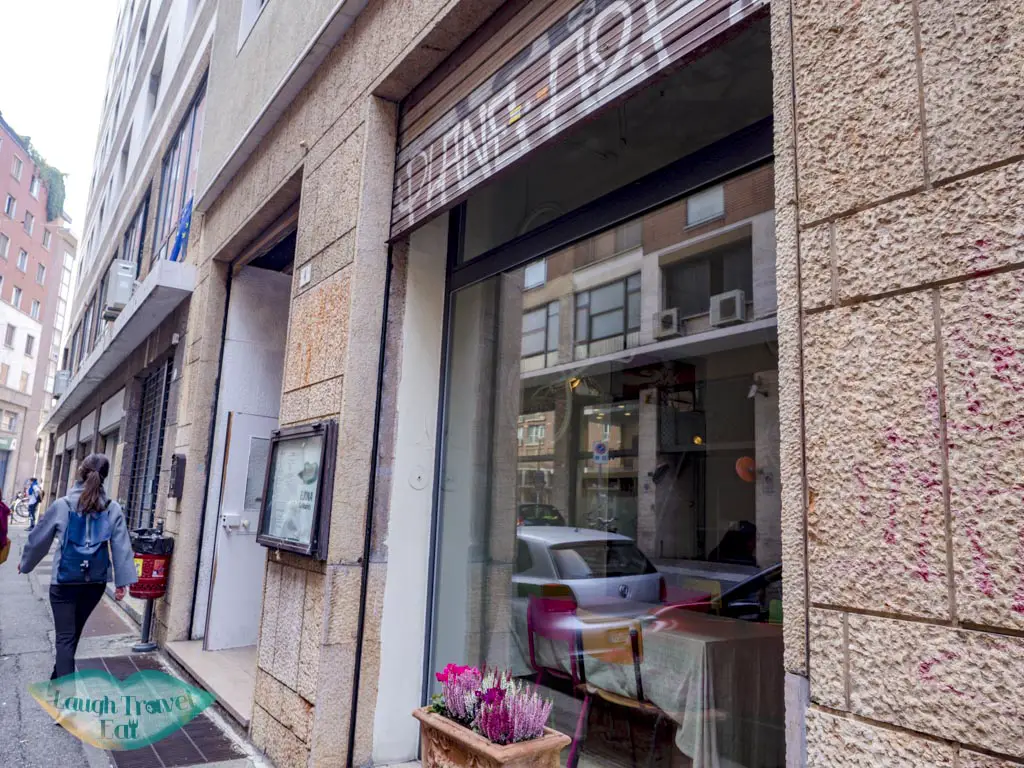 A hidden gem shown to me by a local, Ristorante È Cucina is hidden up the northwestern side of the old city close to the wall. Operating only during lunch and dinner hours, they are old school with a 3 course menu which choices are read to you by the waitress. Its colourful decor is added to with bicycle and semi open kitchen, as well as a small vegetable shop.
The starter consists of flan made with local mozzarella cheese, and I chose a mushroom and tomato sauce pasta. And yes, the pasta is handmade on site. The highlight was the chocolate cake, a rich and delicate lava cake that left me wanting more.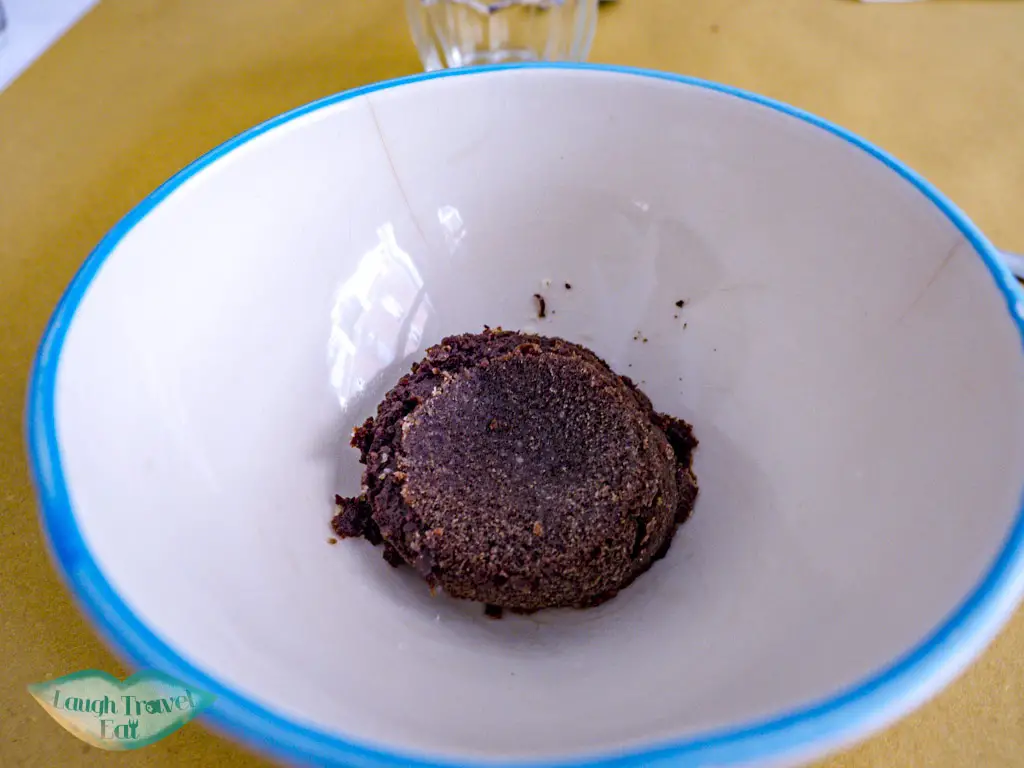 A meal only set you back 10 euro, so I'd highly suggest you head on over!

Address: Via Giacomo Leopardi, 4, 40100 Bologna BO, Italy
Opening times: 12:00 – 15:00; 20:00-0:00

Caffè del Mercato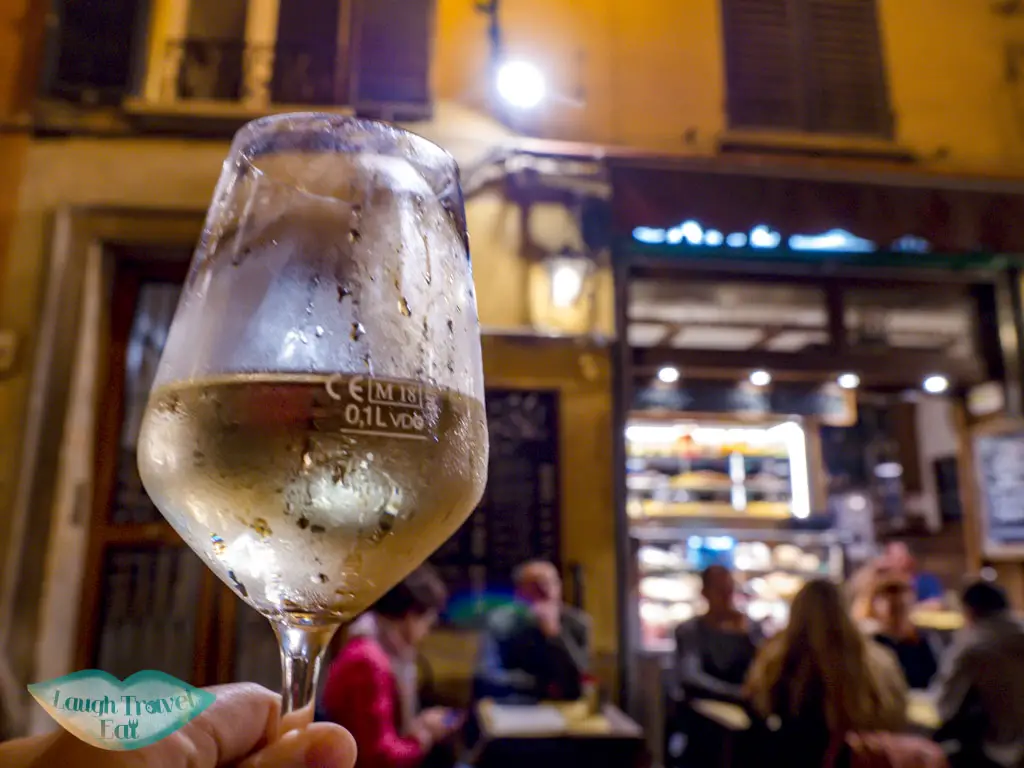 At the end of Via Pescherie Vecchie with a glimpse of Piazza Maggiore, Caffe del Mercato is a small looking restaurant with a slew of outdoor seating. It serves up a range of reasonably priced (for its location) local fare, including a variety of cold cuts, tagliatelle, and tortellini.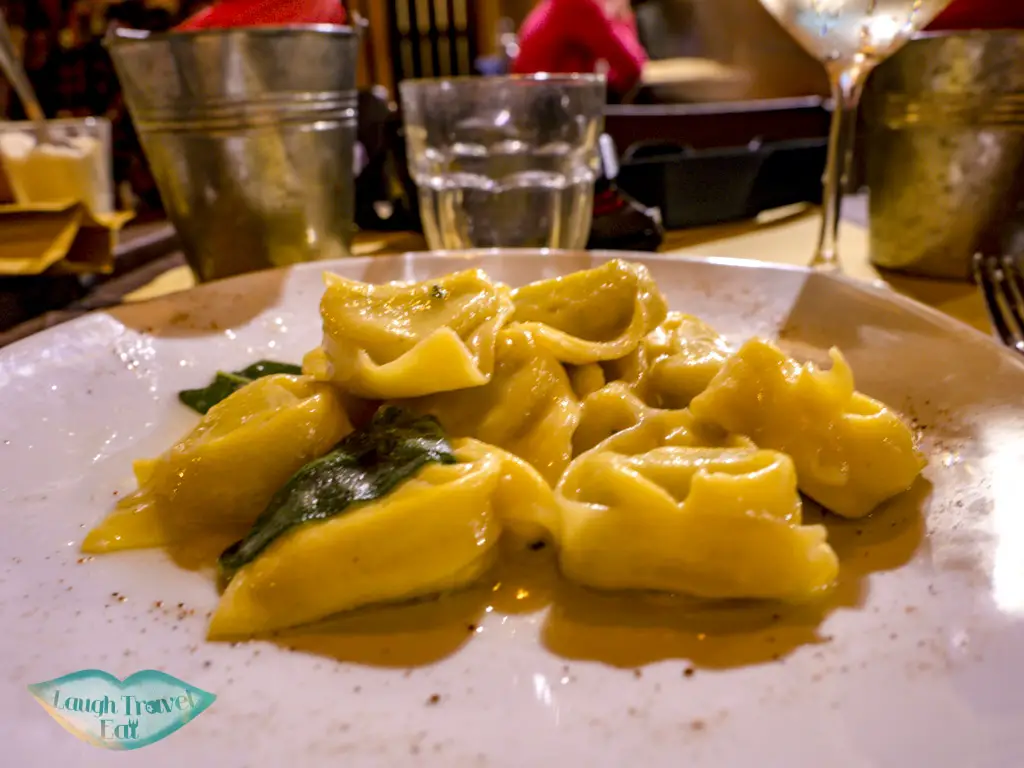 I ordered the classic tortellini with butter and sage, and all of the are priced at 10 euros. House wine is 4 euros, a shared platter of cold cuts and cheese 10 euros for one person and 17 for two. It's a lively place to sit as there are many restaurants along the narrow lane behind, and the ambience of everyone out for dinner or aperitif is lovely.
Address: Via Pescherie Vecchie, 2, 40124 Bologna BO, Italy
Opening times: 7:30 – 23:30

Osteria Dell'Orsa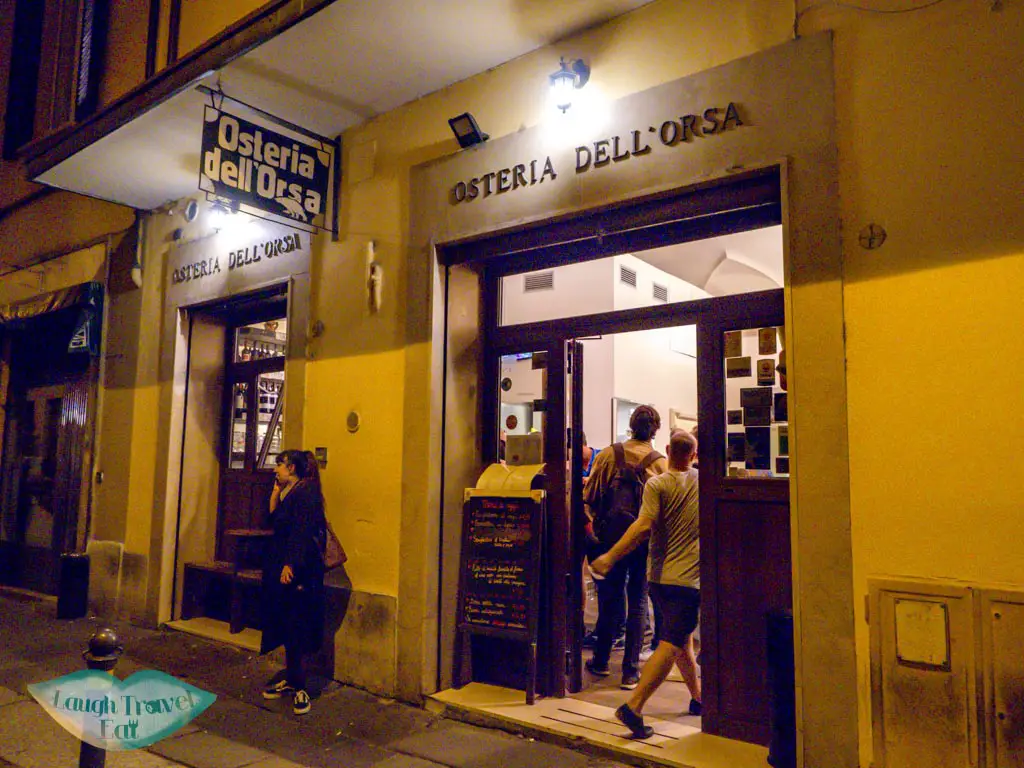 A popular restaurant near the heart of the old town, Osteria Dell'Orsa is a guarantee that you'll get fuss-free and hearty Bologna cuisine. Be sure to book a table or arrive before 8 or be willing to share a table, otherwise prepare to wait a little.
The menu is simple with starter, pasta, and dessert. I had the tagliette ragu, which is around 8 euros, and the tiramisu for 4 euros. For a sit down restaurant, the price point is good and it's a nice choice for a solo traveler.
Address: Via Mentana, 1, 40126 Bologna BO, Italy
Opening times: 12:00 – 23:00

Bottega Portici – 2 Torri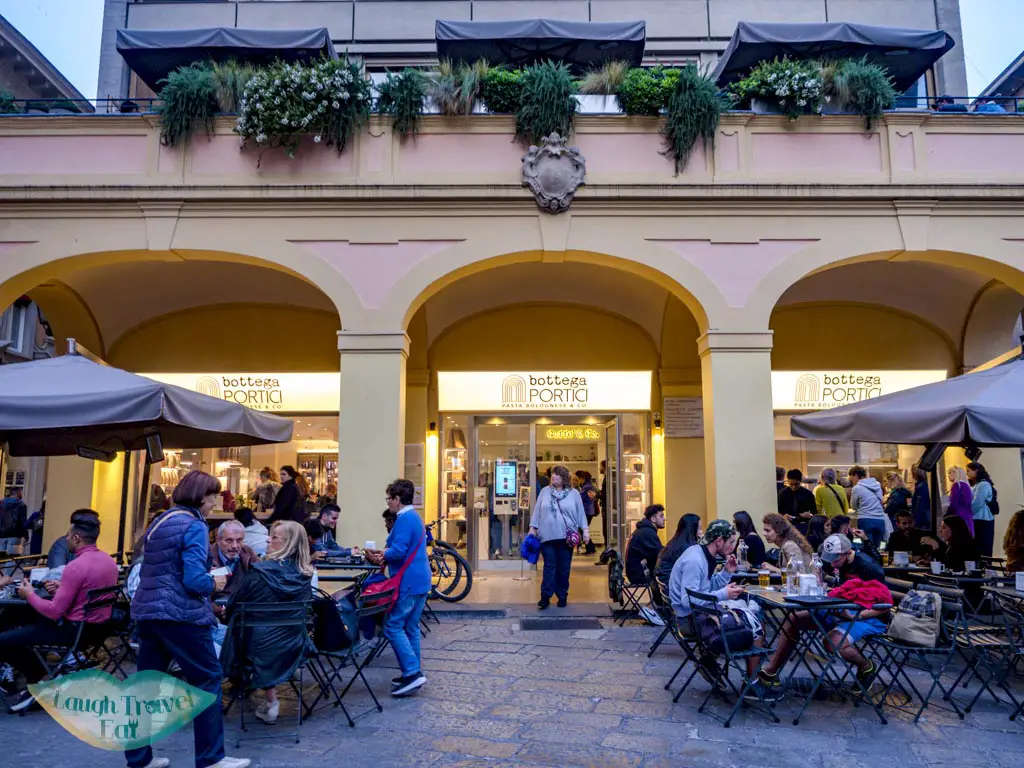 A fast food concept stemming from a Michelin star restaurant of the same name, Bottega Portici and be seen as a modern twist on the age old tradition. With McDonald's style ordering board self service and at counter order, it reminds me of a high end market place. There are 3 floors, with a top floor terrace that faces the two towers (mostly blocked by the big umbrellas).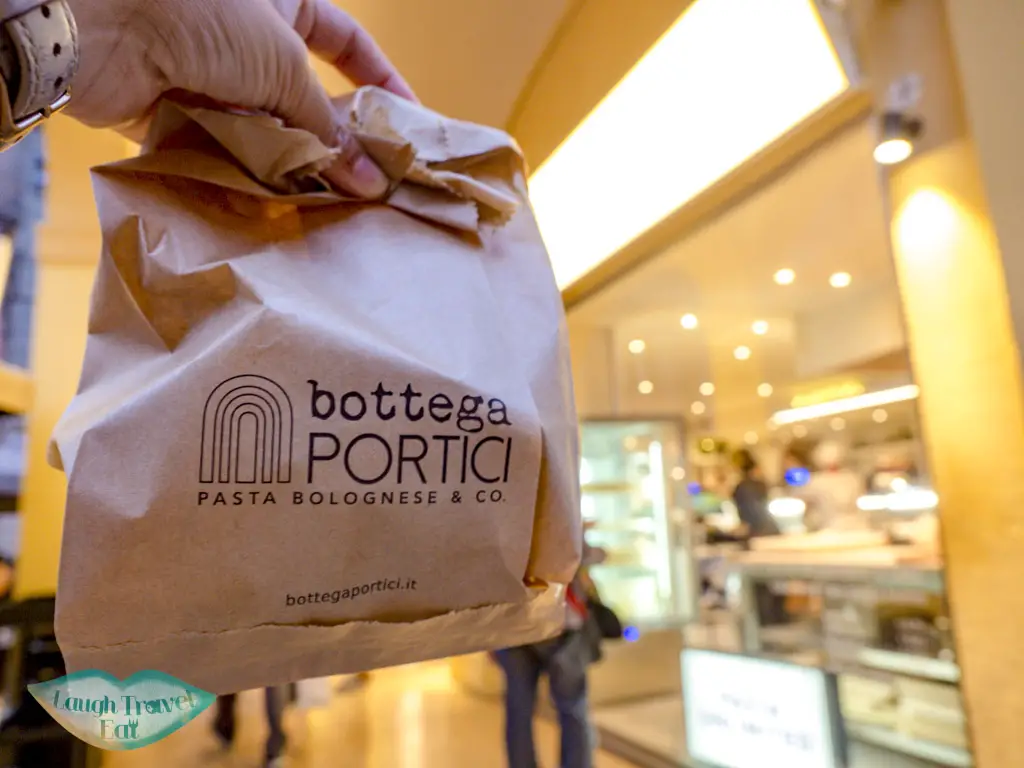 I got a pasta with mushroom and zucchini cream sauce for 7 euros, but they are a bit too al dente for my taste. The sauce, however, is amazing. They also have starters, desserts, and drinks if you're looking to dine in.
Address: Piazza di Porta Ravegnana, 2, 40126 Bologna BO, Italy
Opening times: 7:30 – 22:00

Ragu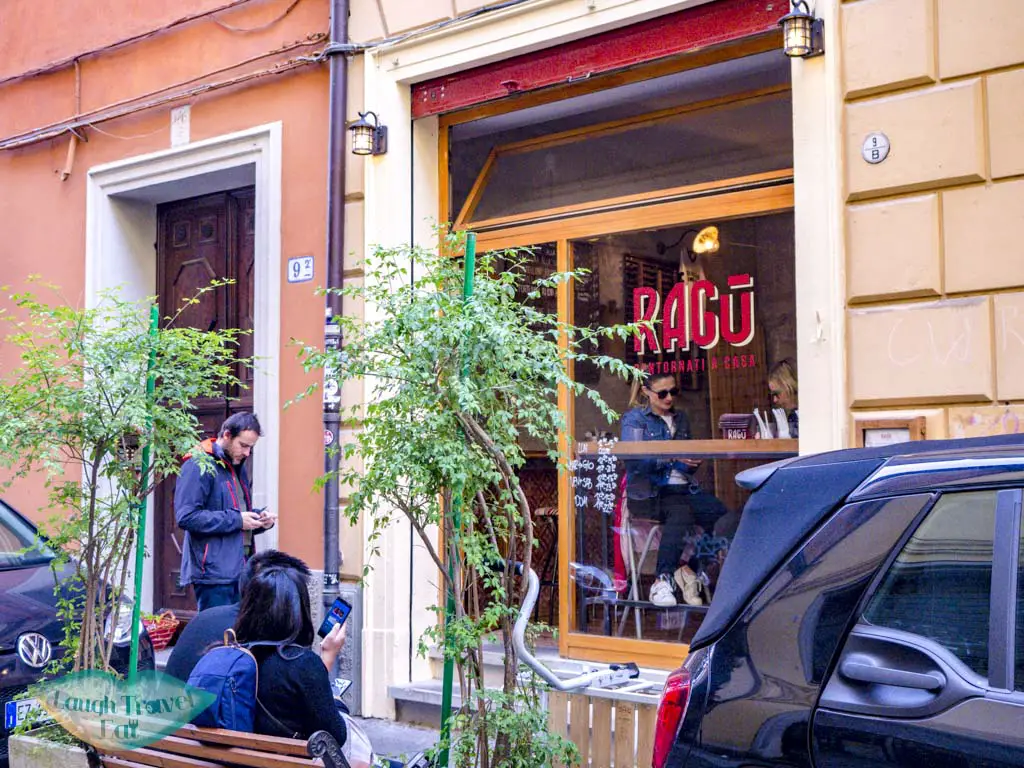 Looking for even more delicious simplicity? Ragu – which is already a clue in itself – serves up some great ragu taglietti among a few other dishes to diners. There are three tables for those who wishes to dine in, and the paper boxes that the pasta are served in make it easy to grab and go. 
Their pastas are between 7 to 9 euros, with panini and starters available for 5 euros, too.
Address: Via Goito, 9/b, 40126 Bologna BO, Italy
Opening times: Mon 12:00-15:00; Tues – Sun 12:00-15:00, 19:00 -22:30

Best Gelato in Bologna
Aside from my absolute favourite place in Verona, Bologna has surpass any other cities in terms of gelato quality. I think I've only just scratched the surface of Bologna's best gelato, all the more reason to return! Here are some quick tips and my top list:
Copetto means cup, cono means cup and price is the same for both
Piccolo is small, grande is large
Gelato is served not with a scoop but with a scrape, hence you can ask for multiply favour even for a small, unlike in other countries
Gelato is NOT ice cream, it is fundamentally different in composition and way more delicious, but also tend to melt a little faster
The average cost of a small gelato is 2.50 euros
Gelateria Galliera 49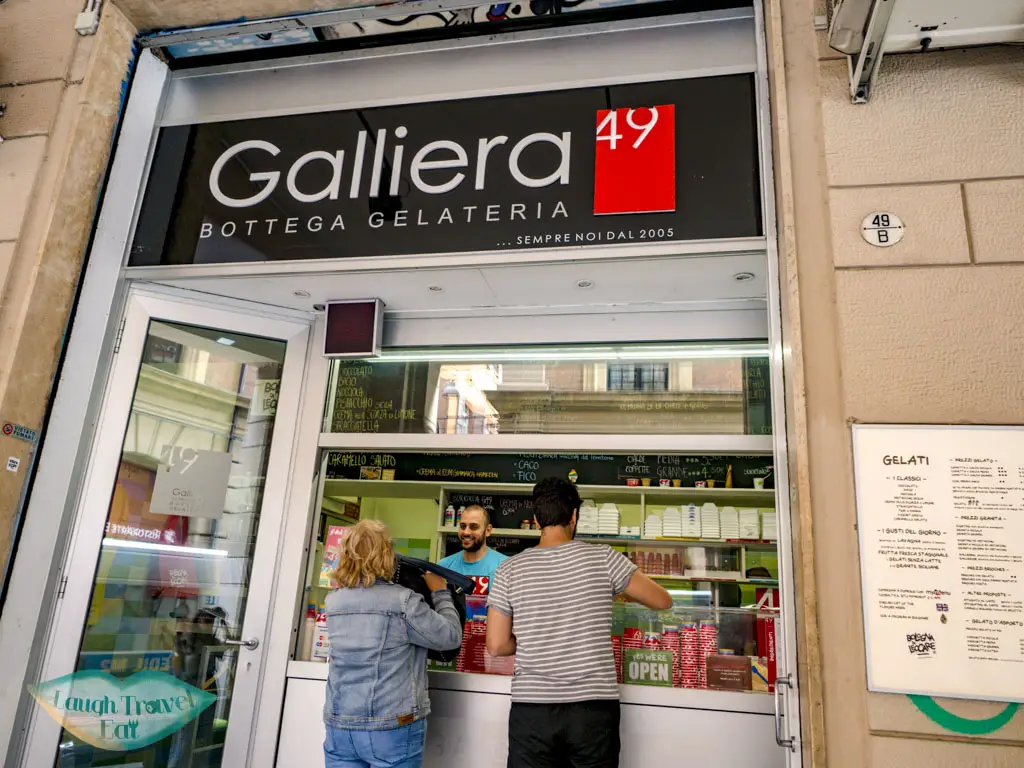 A long standing gelato shop in Bologna, they have the best pistachio flavour I've had completed with tiny pieces of them. The shop is along a portico with a small bench for you to sit on.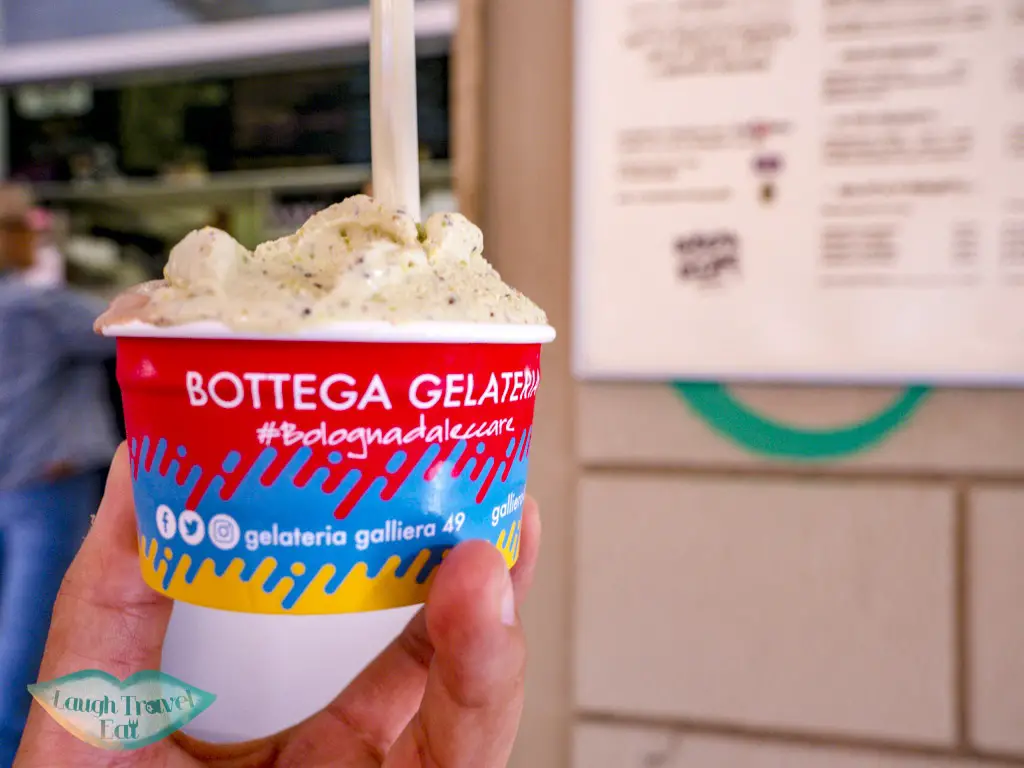 Address: Via Galliera, 49/b, 40121 Bologna BO, Italy
Opening times: Mon – Sat 12:00 – 0:00; Sun 11:00 – 0:00

Gelateria Gianni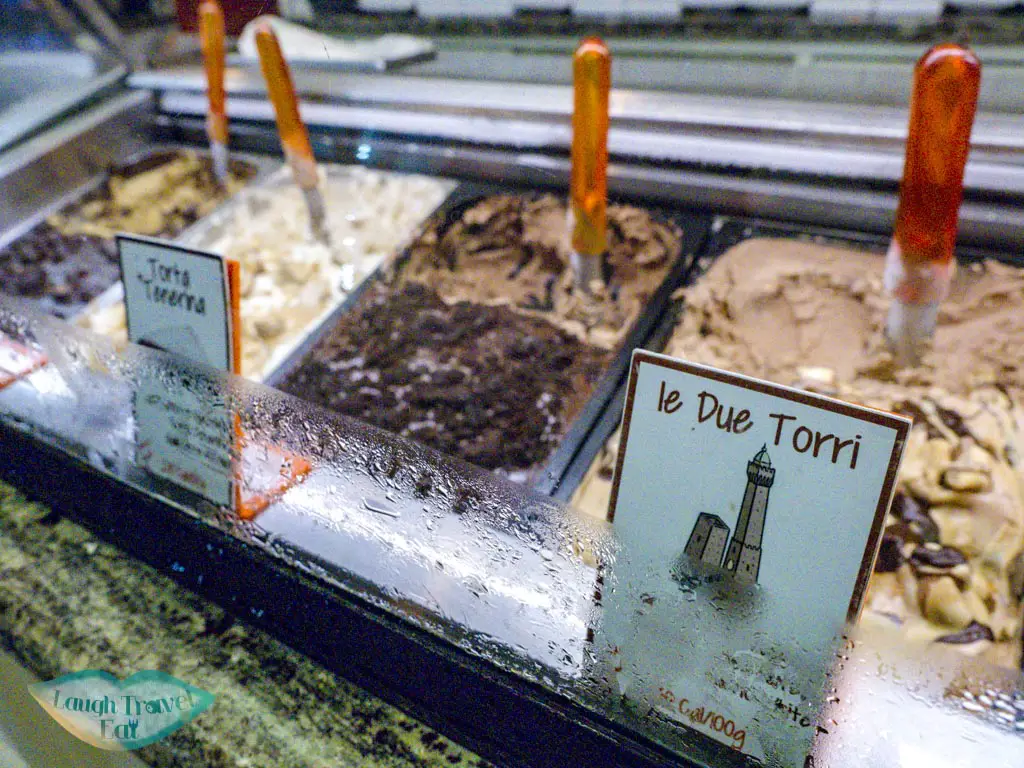 A chain with several stores across the city, Gelateria Gianni wide range of flavours including unusual ones. I ordered a Duo Torri (the two tower of Bologna) which is full of chocolate and one with huge pieces of brownies in it. It almost put me into a sugar rush but well worth it.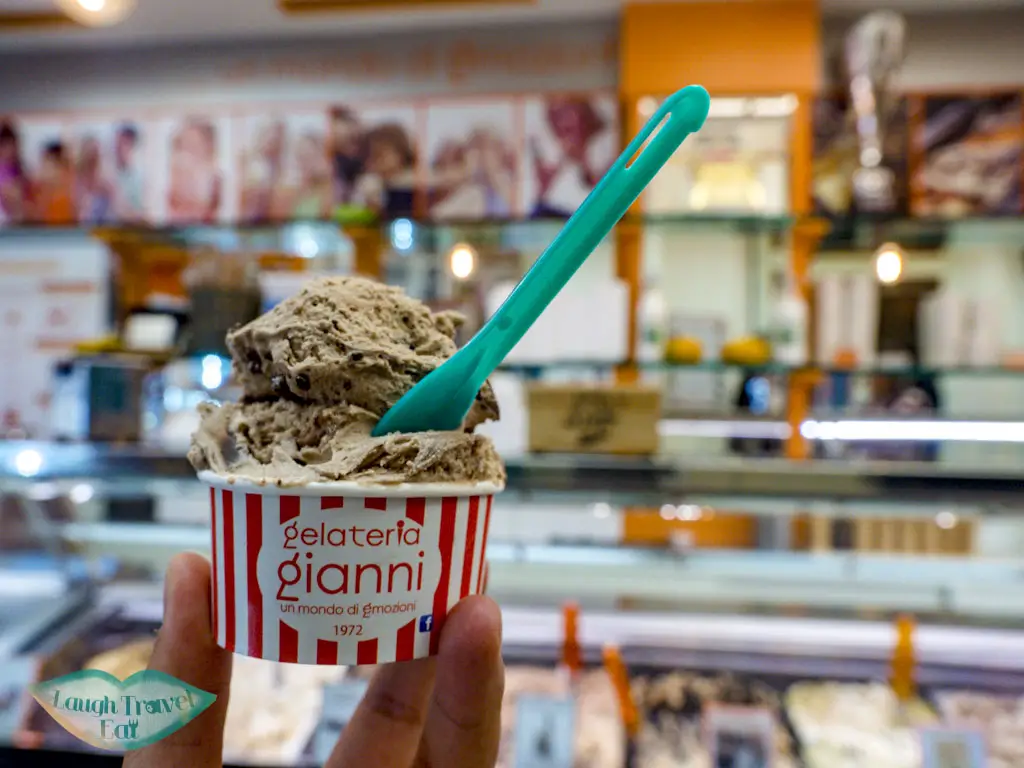 Address: Via Monte Grappa, 11/A, 40121 Bologna BO, Italy
Opening times: Mon – Sat 12:00 – 23:30; Sun 11:00-23:30

Cremeria Cavour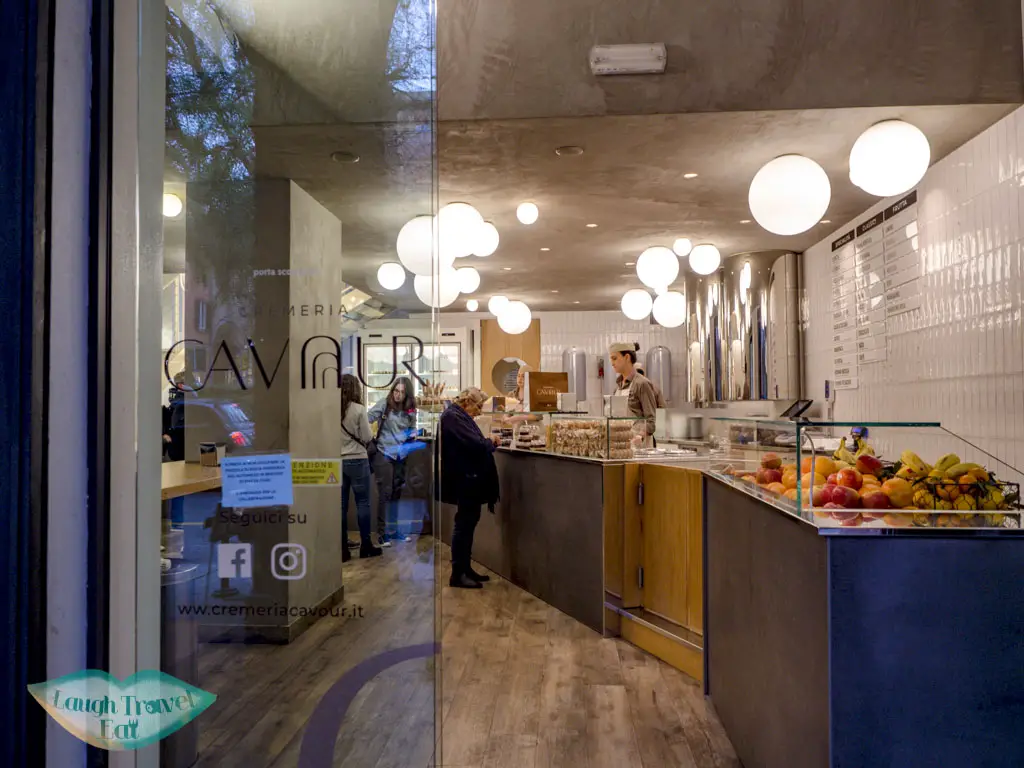 A pretty and spacious gelateria by the piazza of the same name, Cremeria Cavour serves some more seasonal flavours and a local favourite. I tried a nut one that's similar to nutella, and needless to say that it was good.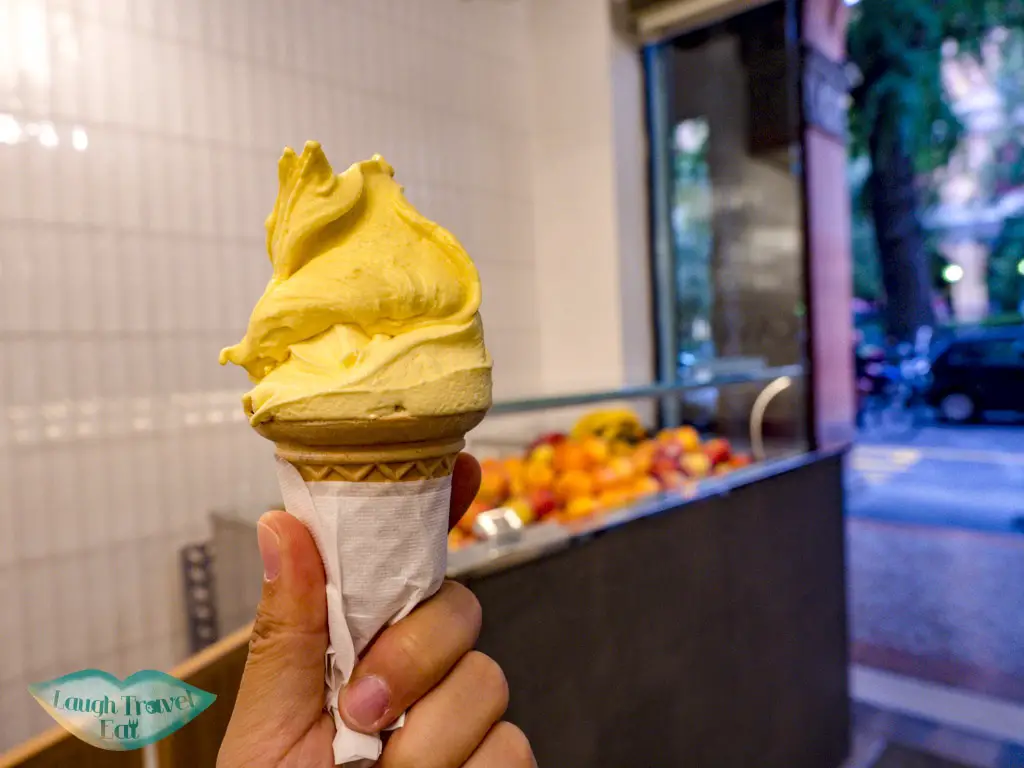 Address: Piazza Camillo Benso Conte di Cavour, 1/d/e, 40124 Bologna BO, Italy
Opening times: Tue – Sat 12:00 – 23:30; Sun 11:00 – 23:30

Gelateria Grom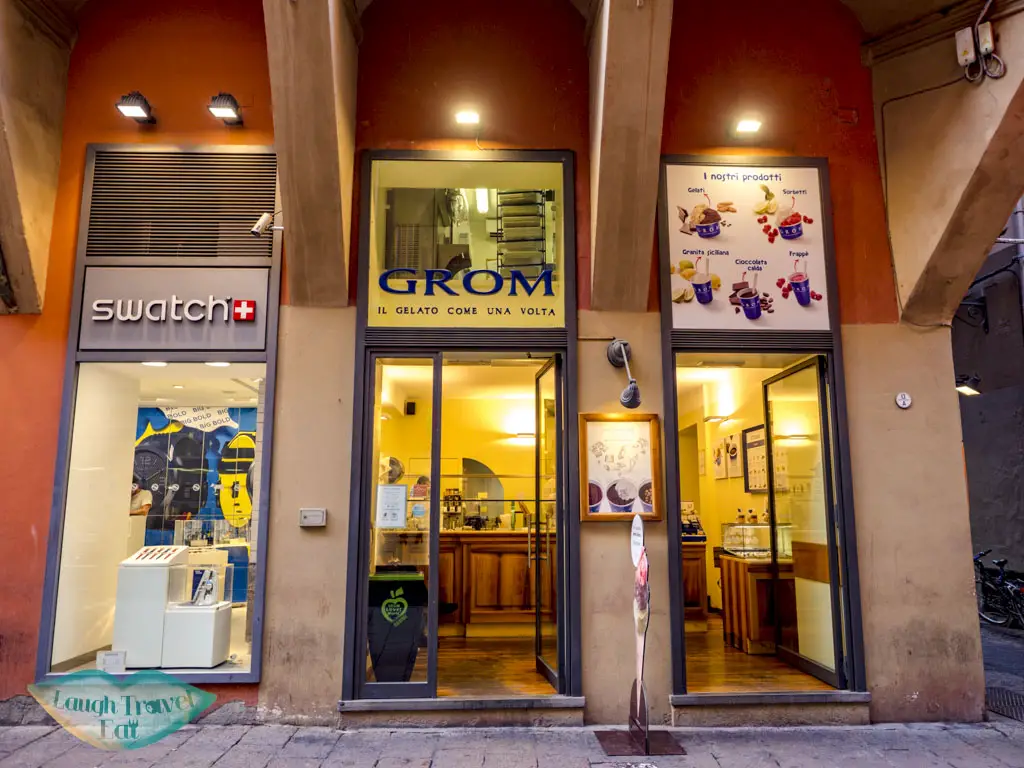 A small gelateria on a street south of the main square, Gelateria Grom is a little cheaper than others with a small cup or cone only costing 2.30 euro. They have a special seasonal fruit menu and i tried the pear and it's delicious. Fresh, fruity, yet retain the consistency of gelato.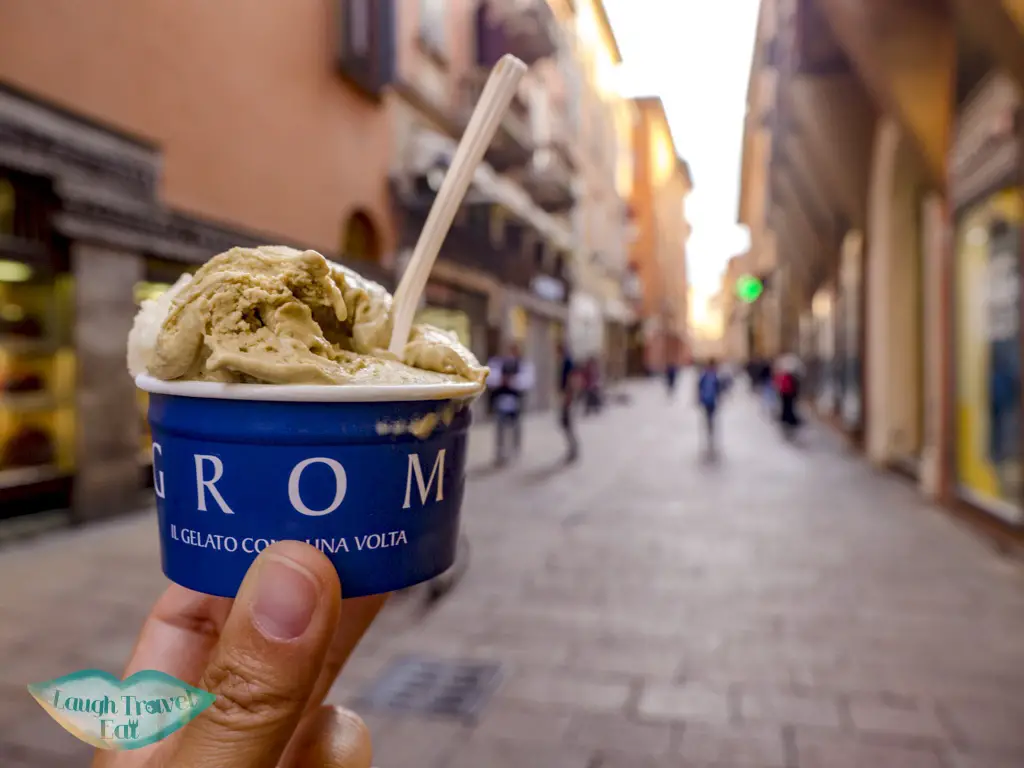 Address: Via D'Azeglio, 13, 40100 Bologna BO, Italy
Opening times: Sun – Thurs 12:00 – 22:00; Fri – Sat 12:00 – 23:00