Club di Giulietta – Juliet's Club has been made famous by the movie Letters to Juliet. Those famous words that millions of people know: 'Oh Romeo, Romeo, why art thou Romeo?' It's no question that Romeo and Juliet is one of the most famous plays of all time. Although it is made famous by Shakespeare, the tale of star-crossed lovers had long been circulating since the Middle Ages around the city of Verona. Since the Shakespearean time, travellers from all over the world had travelled to witness the birth place of Juliet and to pay respect to her tomb, and even more recently, people began writing to her.
Having chased Romeo and Juliet already – I wanted to do a little more: become a Secretary of Juliet.
A history of Club di Giulietta
It started in the early 1930s, letters started arriving in Verona addressing to Juliet. Some were sent to the council, some to the tomb itself and some to her house. No one knew what to do with these letters, and the custodian of the tomb decided he would step up and become the first ever Secretary Juliet. He replied whenever he got time, and paid for the postage himself, eventually the City of Verona stepped in and funded the postage costs.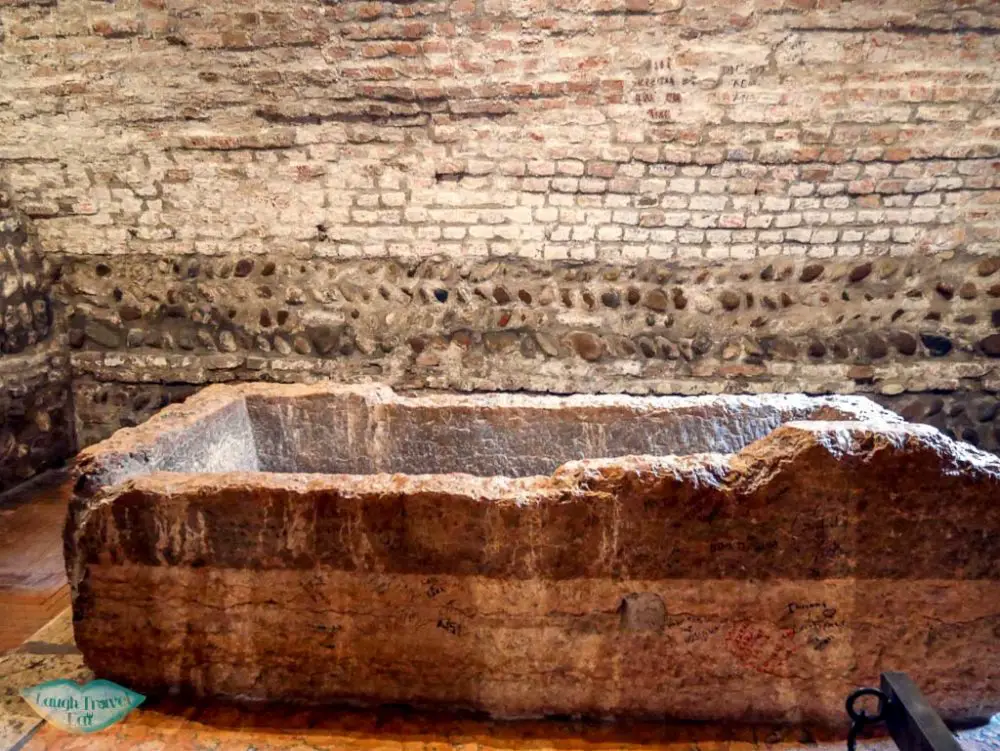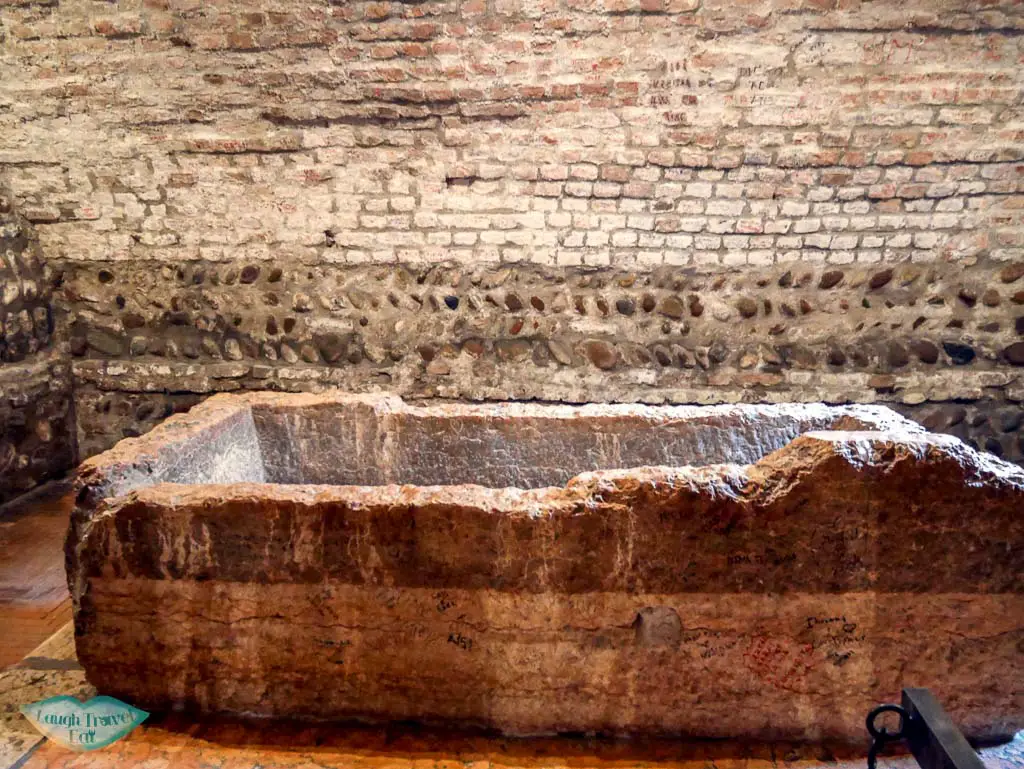 When he finally retired, the role of Juliet's secretary first went to a local poet, then to a theater director and eventually, it fell on the founder of Club di Giulietta Giulio Tamassia in 1980s.
Volunteers from all around Verona helped reply to the letters, which, although abundant, were manageable; however, with the movie Letters to Juliet come out, more and more letters in many different languages started arriving and eventually volunteers from all over the world.
Becoming a secretary of Juliet
Like most people, I first came across Club di Guilietta when I watched the movie Letters to Juliet. Intrigued by such an organization, I set off googling and found out that it was a real thing. They advertise for volunteers on their website and I was so excited that I decided to apply.
I received an email back from Giovanna, daughter of Giulio, who now handles the day to day running of the club very quickly. While the website stated that you need to write a letter of motivation and send a CV/Resume, the truth is that anyone who has the passion to help reply the letters is welcomed.
Not entirely comfortable with the idea of flying off to Verona for a month without scouting out the city first, I visited Verona for two days with my sister in April, and paid a quick visit to the club.
First impression of Club di Giulietta
When I visited in April 2015, the club has recently moved into their new office in the center of Verona, on Corso Sant'Anastasia. It's only a five minutes' walk from Juliet's house via Piazza Umbo, contrary to what the movie portrayed.

In fact, the club is hidden in on the ground floor of an inner courtyard of a house, and if you didn't look in as you walk past it's easy to miss it completely. With floor to ceiling glass doors, the wooden furniture and warm lighting makes it very welcoming.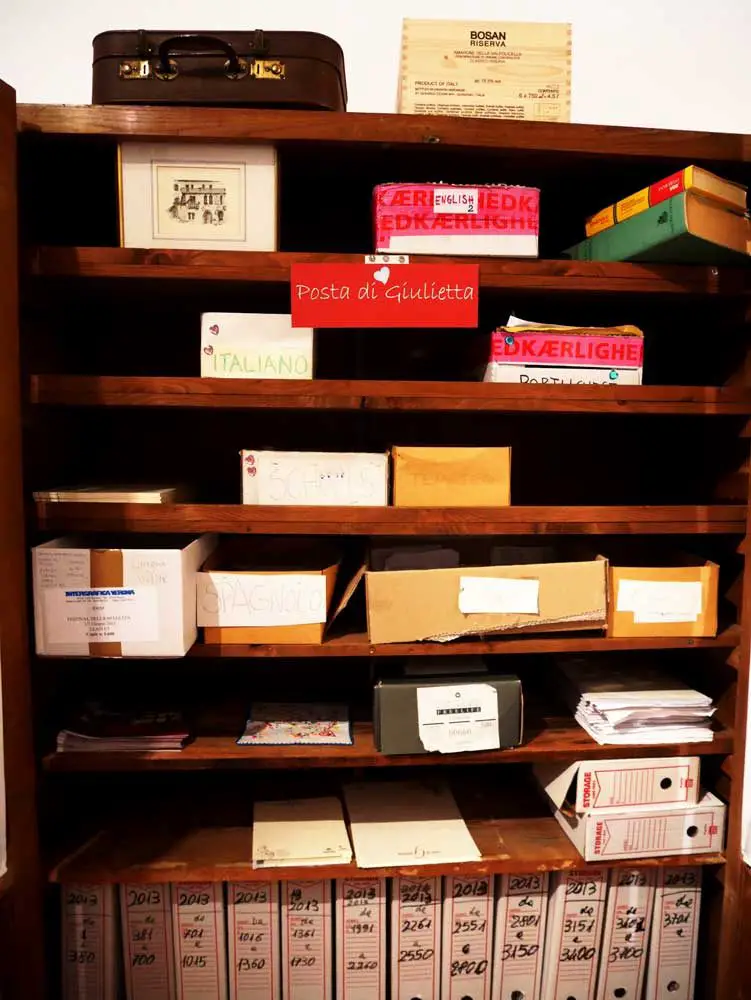 The cupboard holds the most recent letters, sorted into boxes according to languages. The table is where the volunteers spend their time replying the letters, which can get quite crowded depending on how many are there at one time. We also serve as an information point for those who found their way here, although not speaking any Italian put that into a disadvantage for me.
My volunteer experience with Club di Giulietta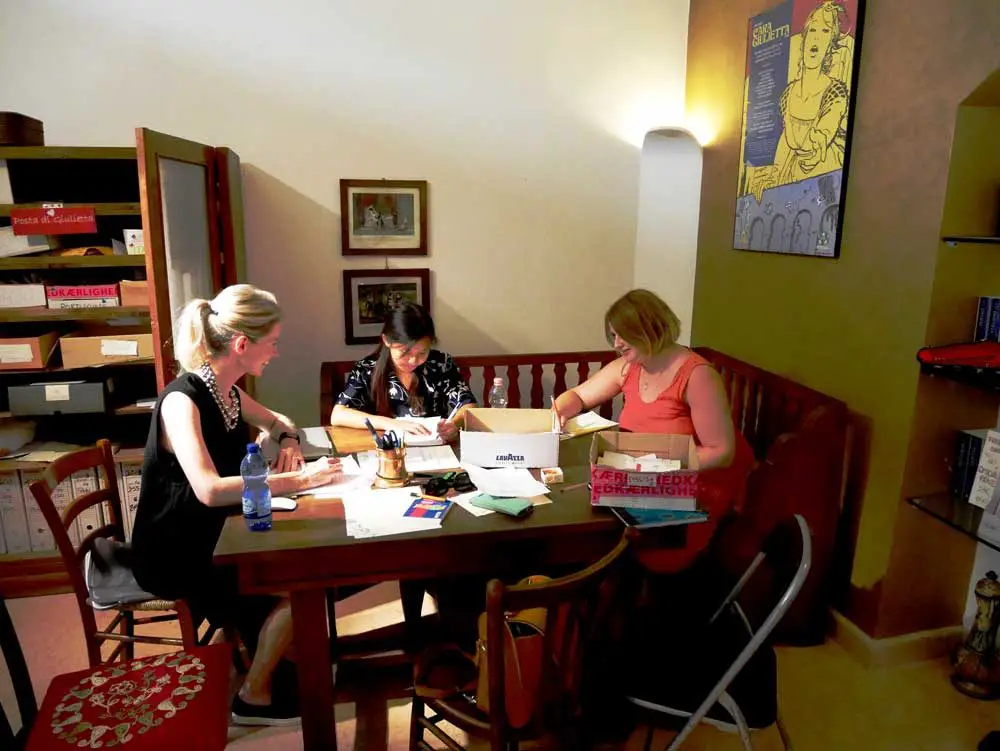 I ended up volunteering for a month at Club di Giulietta during September 2015. While the schedule is very relaxed and you can pretty much come and go as you pleased, I try my best to be there during the opening times of the club to reply to the letters that pour in every day.
The truth is that replying to the letters is not as wondrous as it is played out in the movie. Most of the letters are from young teenagers who are either
In love with their best friend
Wants to find love, but afraid that they will never find it
And there are the forced school letters that the teachers make them write – I am all for educational activities, however, forcing thirty odd eleven years old to write a letter asking about the story of Romeo and Juliet to the Secretaries of Juliet just means that whoever picks up the letters would have to give a vague answer about a play and event that happened centuries ago to a recipient who no longer remember the letter they wrote themselves. So yeah, it's a lovely idea that doesn't pay well.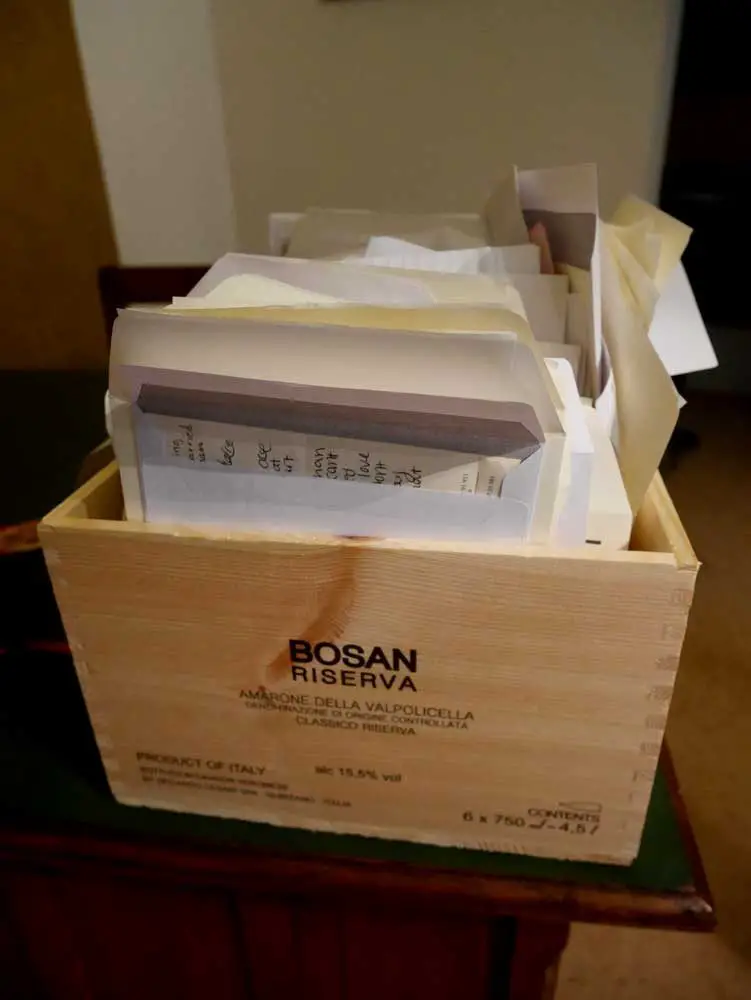 While most of the letters are of the above categories – there are moment when you find a truly inspiring or heart-breaking letter. When we encounter a particularly difficult one, we will read it out to the others to gather thoughts. One thing that one of the volunteers said that echoed really well with me is this:
"You will never find the perfect person, but you must work to be perfect for each other."
In fact, I never have more fun than when we all come together and discuss the content of a letter and what is the best way to reply. I even joked that we should have recorded all the conversations and have it up as a Juliet's Secretary podcast!
 Being a Secretary of Juliet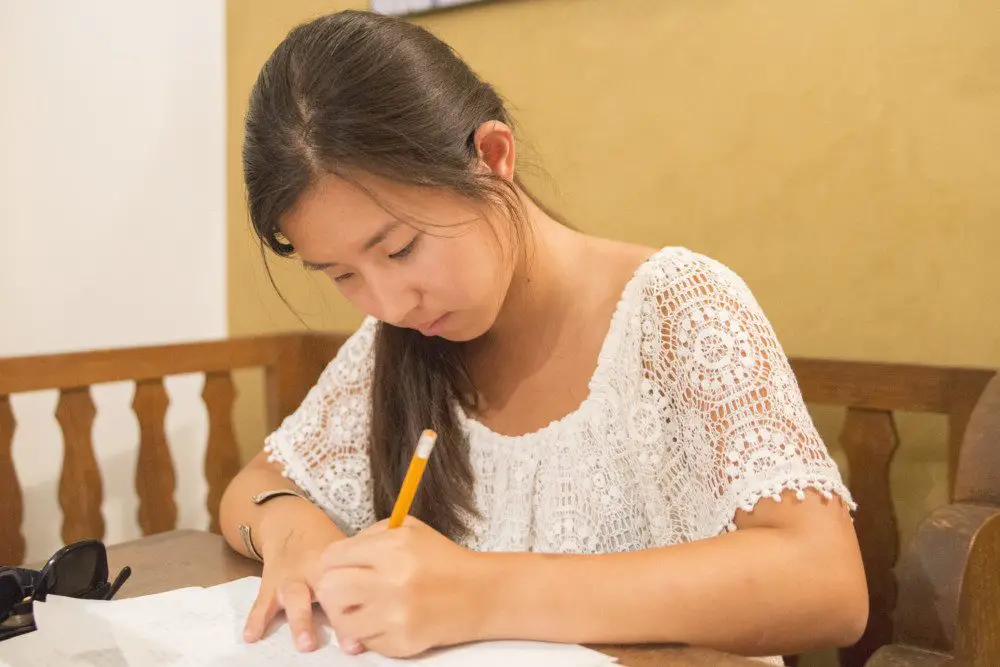 Despite the hand spasm I earned from answering stacks school letters with a fellow secretary, and all the moments I wanted to tear my hair out when a thirteen-year-old girl said that she's all but given out on love when she hadn't even finished her education – I learnt a lot about love and myself through this experience.
The key to being the Secretary of Juliet is that you have to be truly willing to give up all judgement (and trust me, it's hard when you go through a million letters asking for a perfect man) and be a friend to offer advice and comfort to other people. If you are there to satisfy your curiosity, or because you think it's a marvellous idea and fun thing to do, then I urge you to reconsider.
Because being a Secretary of Juliet means that you are reading the innermost thoughts that other people have entrusted to Juliet, one of the most tragic love heroines of all times. It's something that I don't take lightly. I believe that every letter deserves a reply, which is what Club di Giulietta tries to do. While I do find some of the letters silly, when I reply as Juliet I put aside all my own judgements and try to give the best advice I can – and respect and care about what they have to say.
Where I stayed
I had to find accommodation last minute and knowing that the center would be expensive, I searched through AirBnB and ended up getting a monthly stay deal with a place that's on the outskirt of Verona.
It was far, but it was cheap – and I also get to stay healthy and cycled to work. I would recommend staying closer by, but I enjoyed the big country villa and my AirBnB hosts' hospitality. You can see the listing here:
(Click here* to sign up to AirBnB and get ~20USD credit)
Want to be a Secretary of Juliet?
Go to the official website where you can find Giovanna's e-mail and asks her about the schedule. If you have any questions, feel free to comment below or drop me an email.