Venice is a beautiful city, no doubt. But a day trip can take you to some of Italy's best gems! Italy has an extensive train network that can whiz you away in mere minutes to a different city. Whether you have too much time on your hand or look to escape the other tourists in the gorgeous water town, here are some of my best picks under 3 hours away:
> see here for the best lunch spots in Venice as well as best attractions
Torcella, Morano, Burano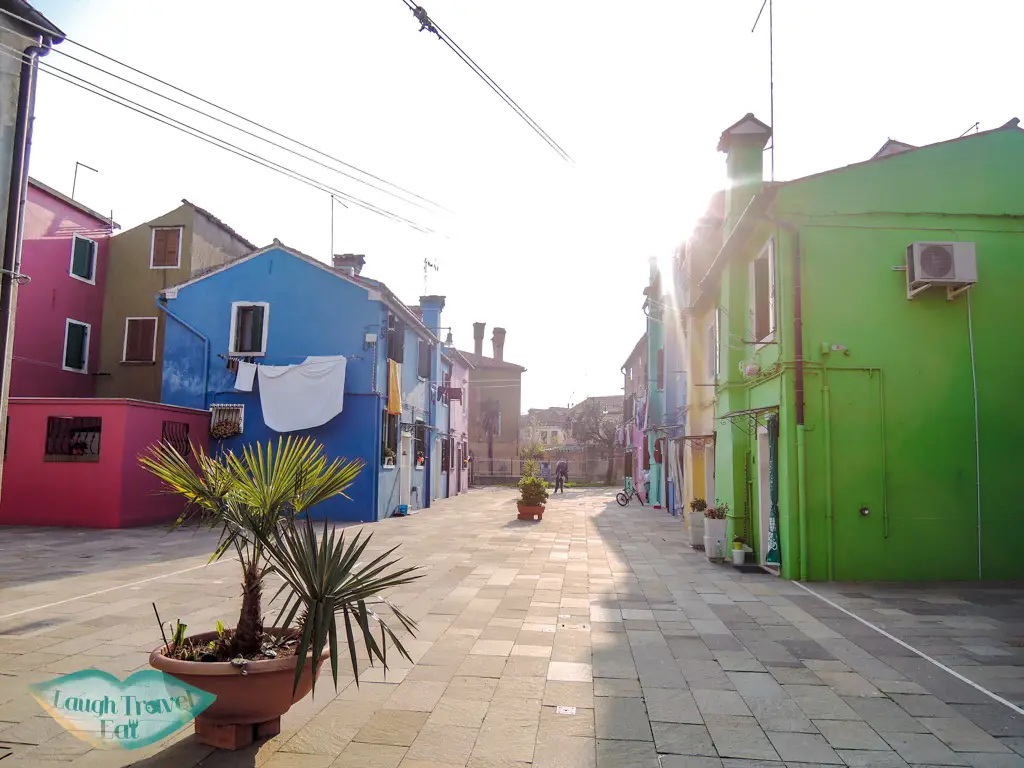 It would be wrong not to mention a day trip within the Venice region to see the famous islands. The most famous island in Venice is probably Burano, with its colourful houses. But Murano, home to stunning glasswares, and Torcello, the original settlement in Venice that was abandoned.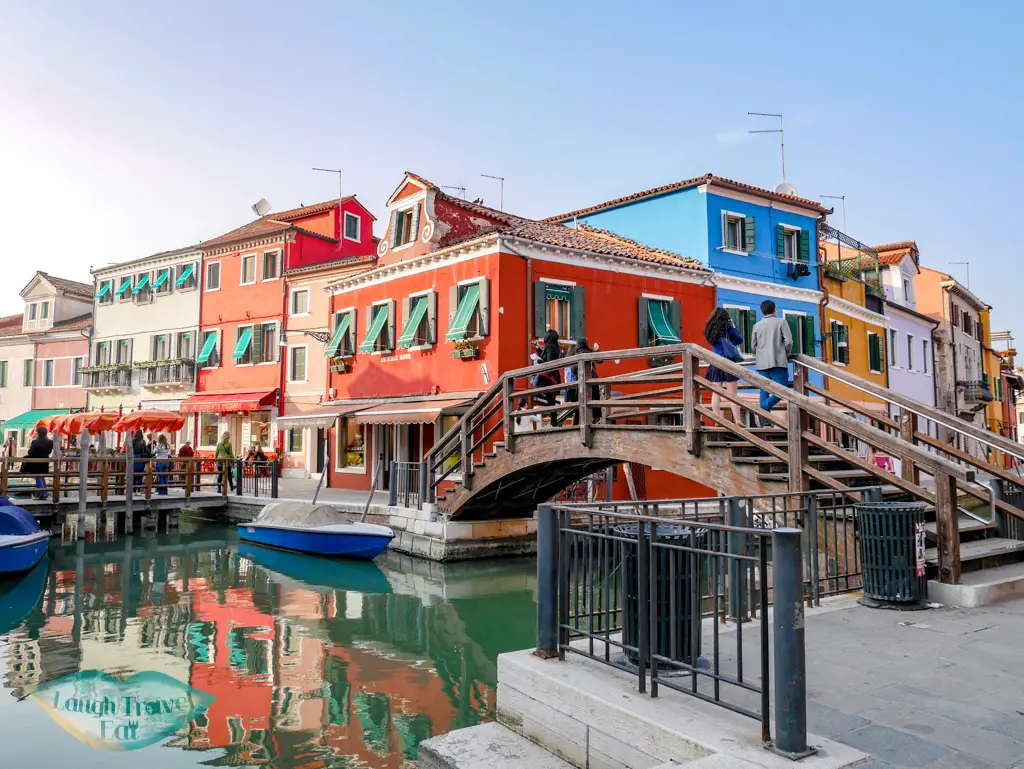 We joined a day tour to save cost and see all three islands, as public transport ferries can cost an arm and a leg. It'll give you roughly an hour on each island and you can see a more detailed review here.
Treviso
17 minutes from Venice Santa Lucia less from Mestre) by train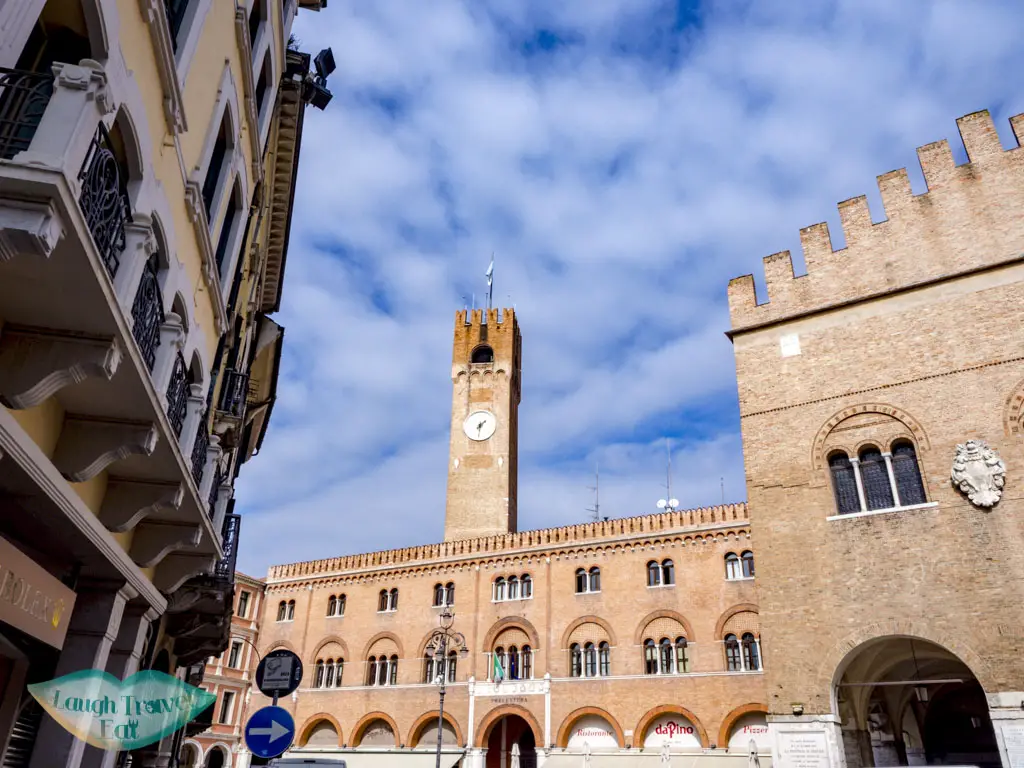 The smaller cousin of Venice, Treviso is only 20 minutes by train and a world away from the busy city of water.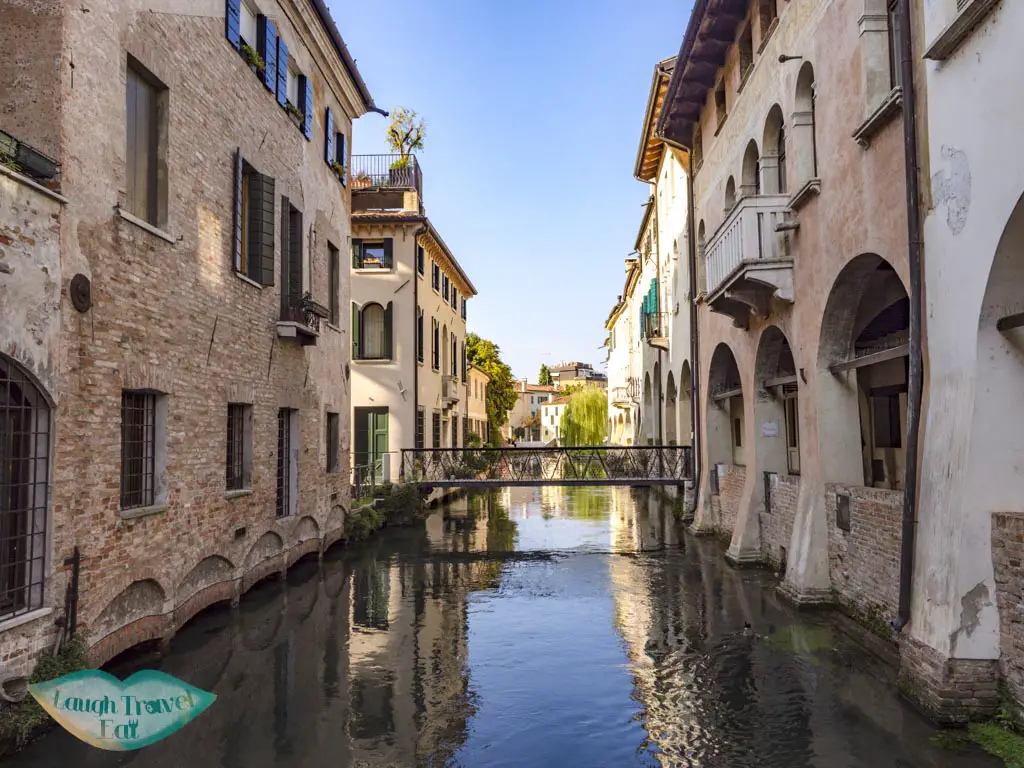 While its sights are nowhere near as spectacular, the small Italian town charm and cheaper prices makes it a great escape. Particularly for those who are arriving or leaving from its airport, it's worth a stay.
Padua
27 minutes by train from Santa Lucia (less from Venice Mestre)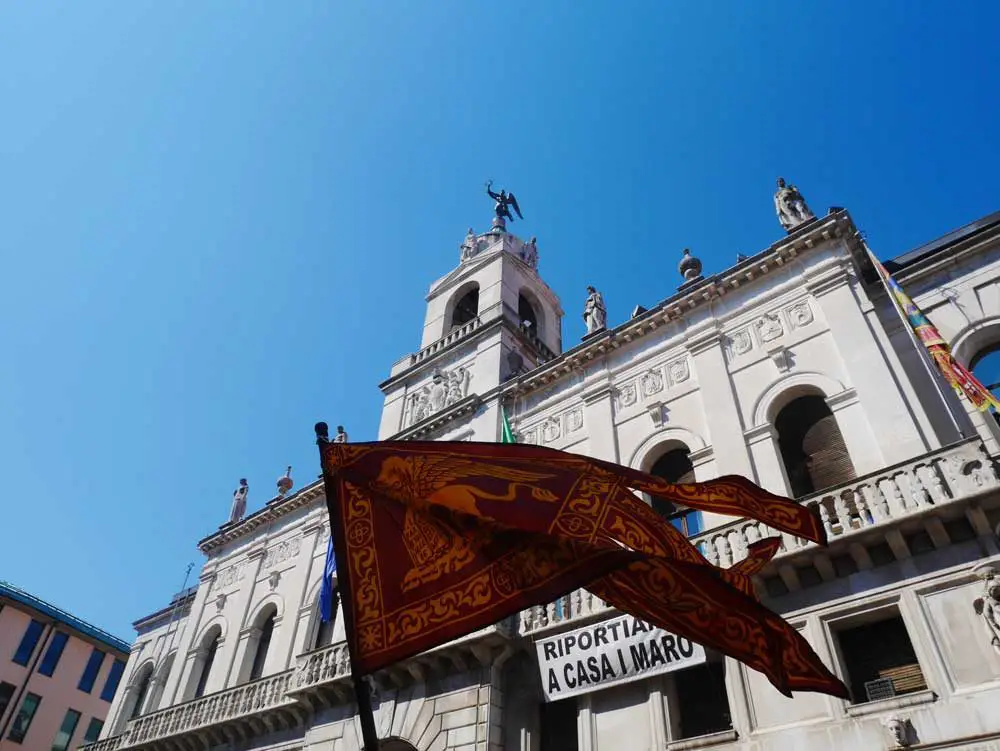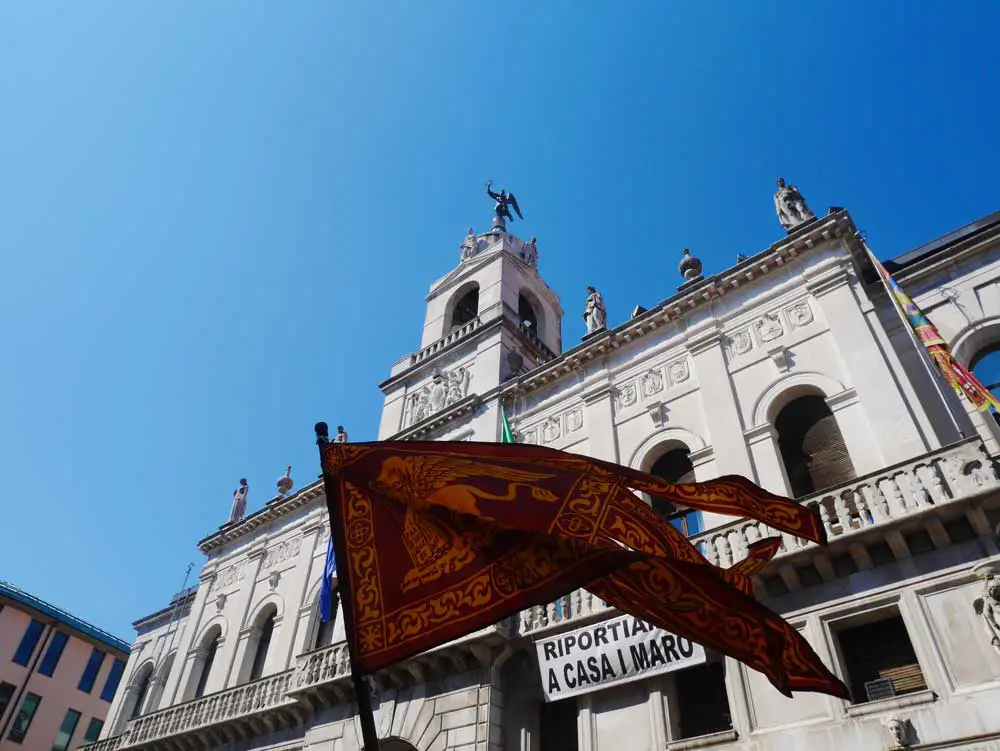 Only half an hour away, Padua is a city best known for its historic university. It was part of the Venezian Republic and statues of the winged lions can be found around. Allegedly, it is the oldest city in Italy, having been around even before the Roman reached it in 1st century AD.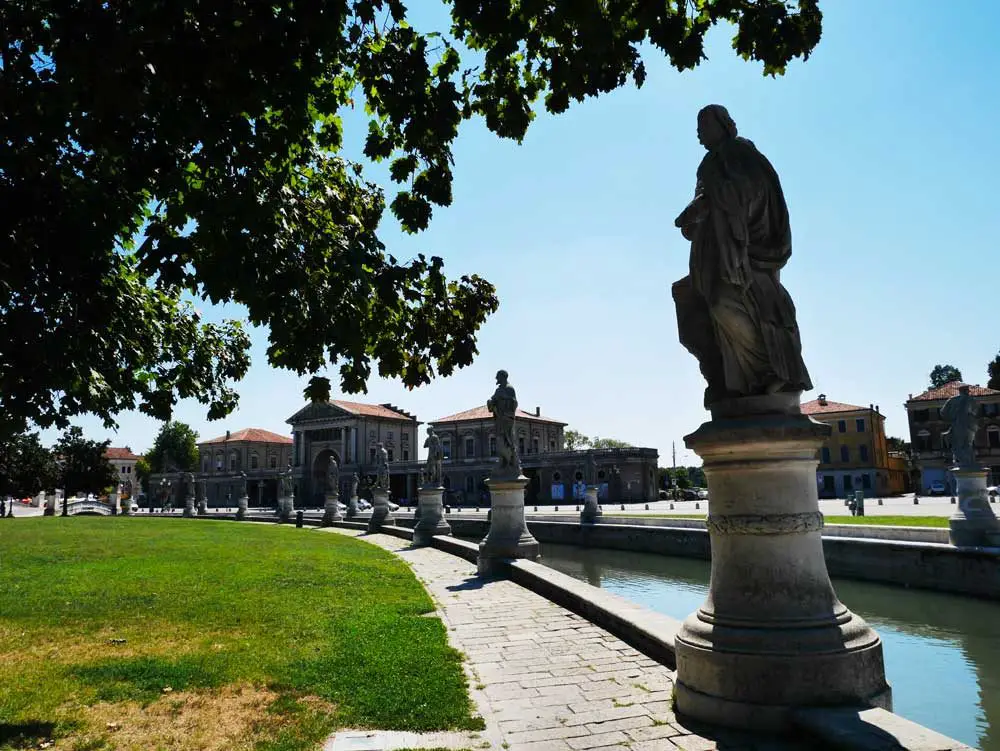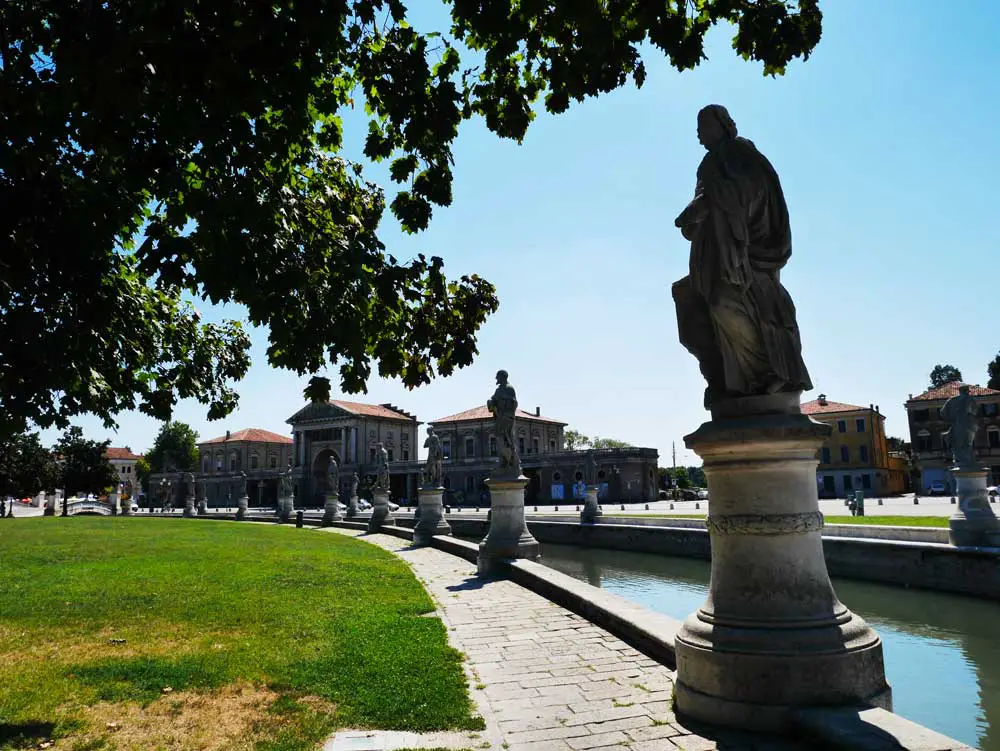 The train station is only a short distance from town, where medieval charms are still abundant. A must see is the UNESCO heritage site Scrovegni Chapel with its starry night fresco, and the largest public square in Italy the Prato della Valle, lined with statues of famous Italians.
Verona
55 minutes from Venice Santa Lucia (less from Venice Mestre) by train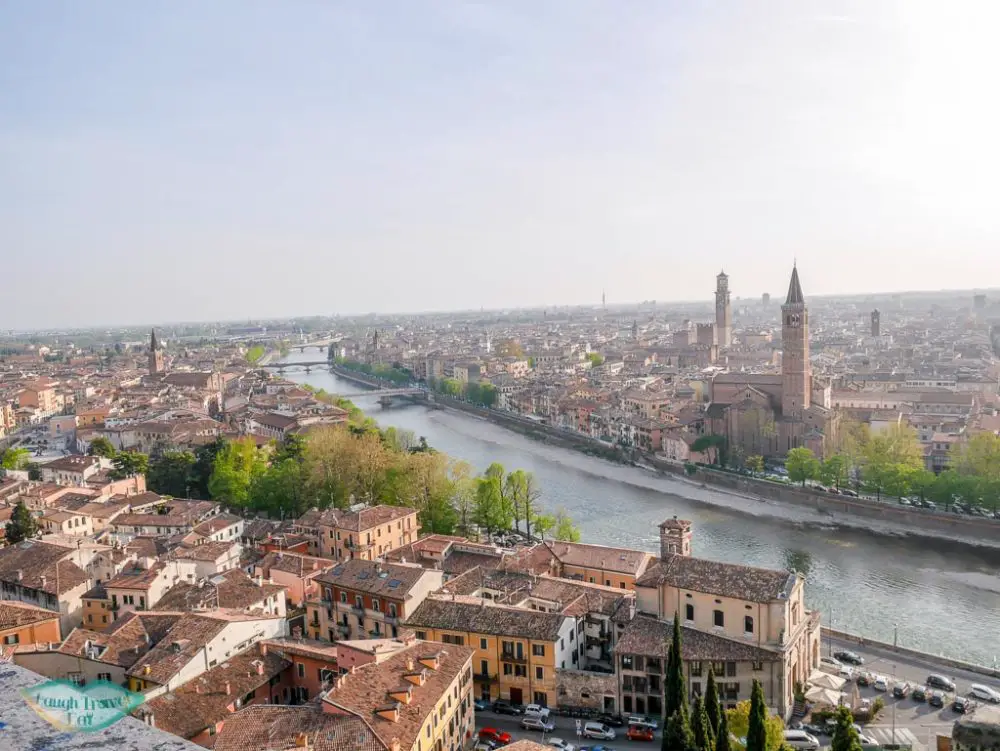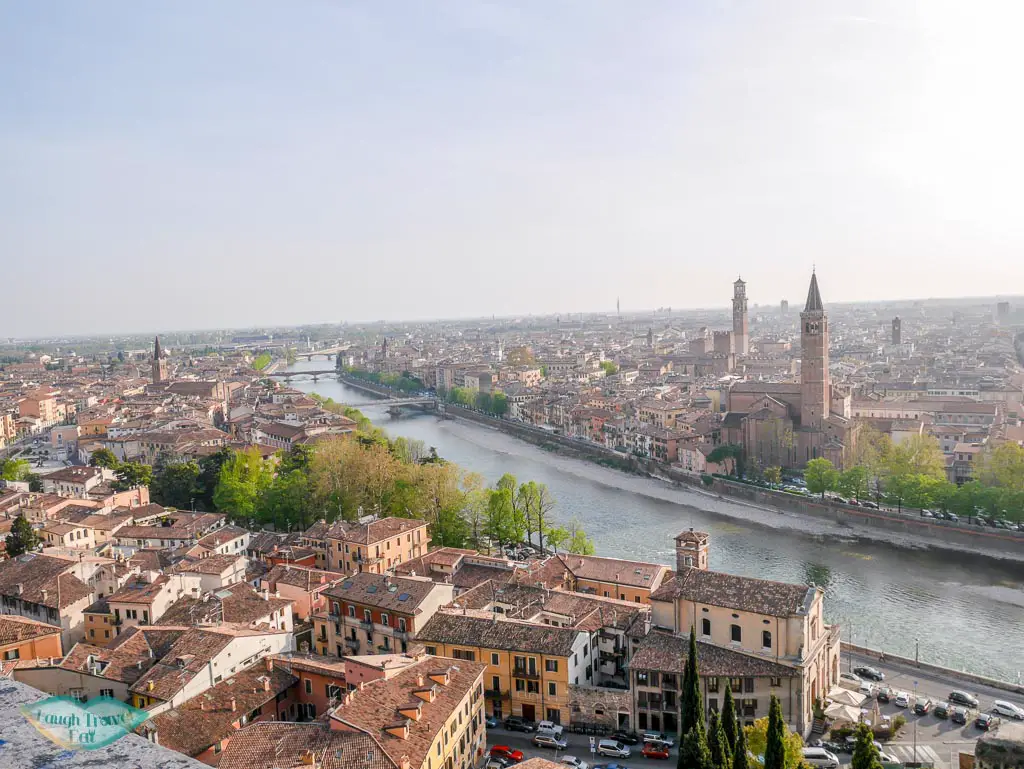 Best known for being the birthplace of Romeo and Juliet, the City of Love is an hour from Venice by train. Not only can you follow the footsteps of the tragic lovers, the city is also home to one of the largest surviving Roman Amphitheater in the world. I spent a month volunteering for the Giuliette Club (yes, like the movie Letters to Juliet) and fell in love with its many charms and tasty food.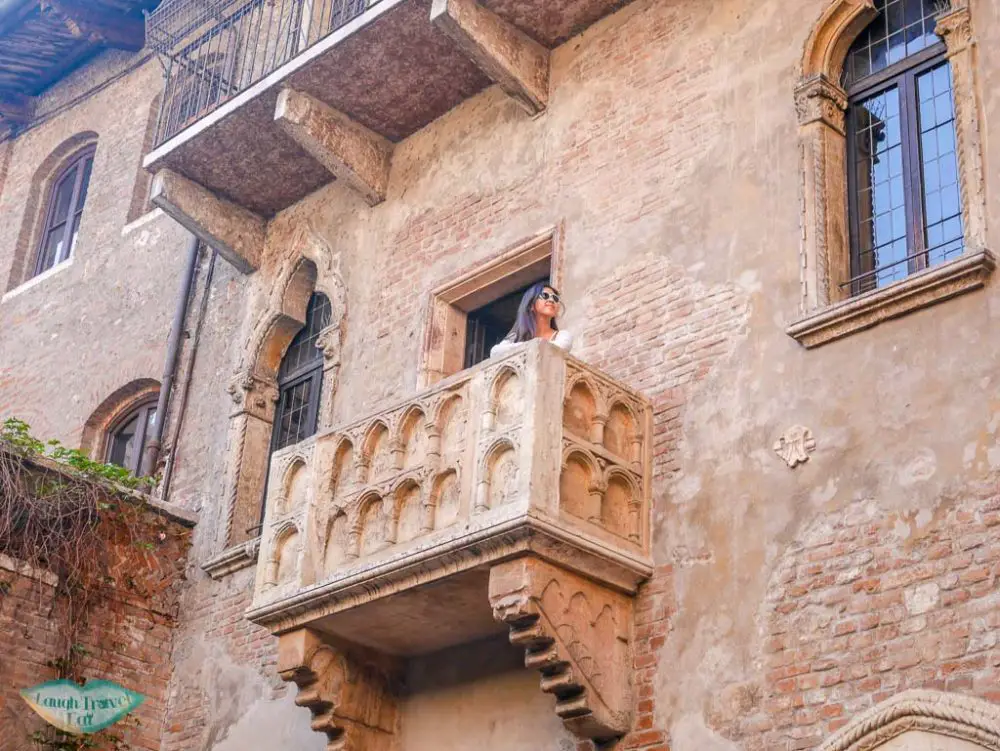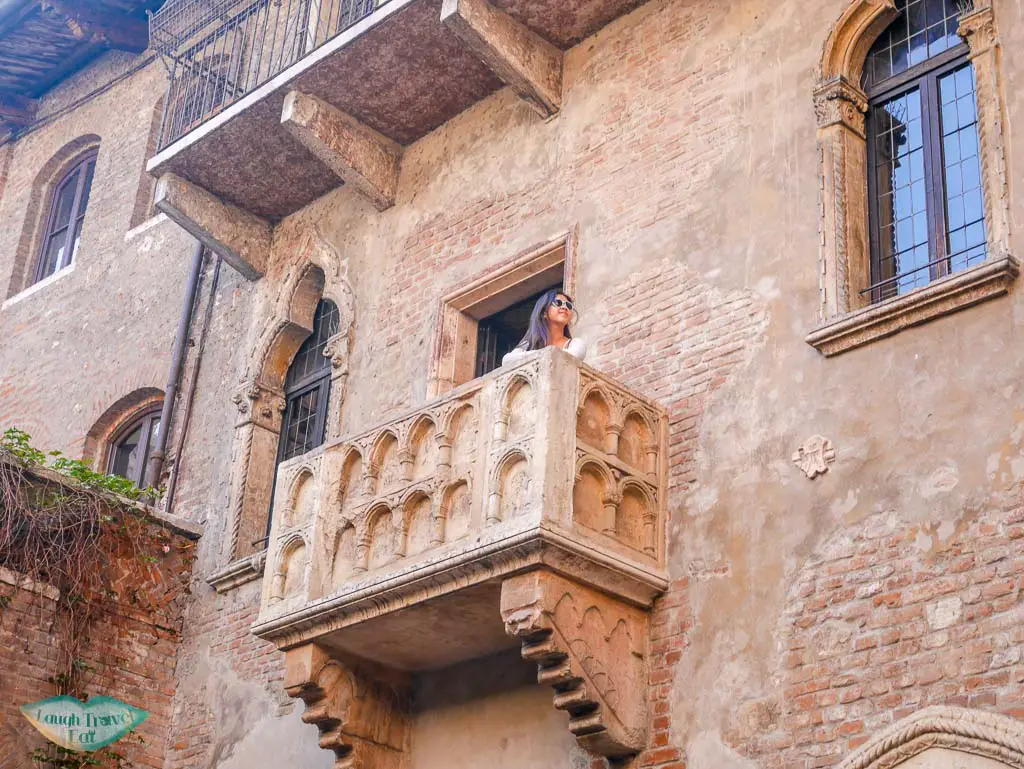 While you can easily spend days in Verona, must top sights can be done in a day or two. My favourite include the Amphitheater, which also hosts the Verona Opera Festival every September, sunset views at Piazza Castel San Pietro, and the romantic Giardino Giusti.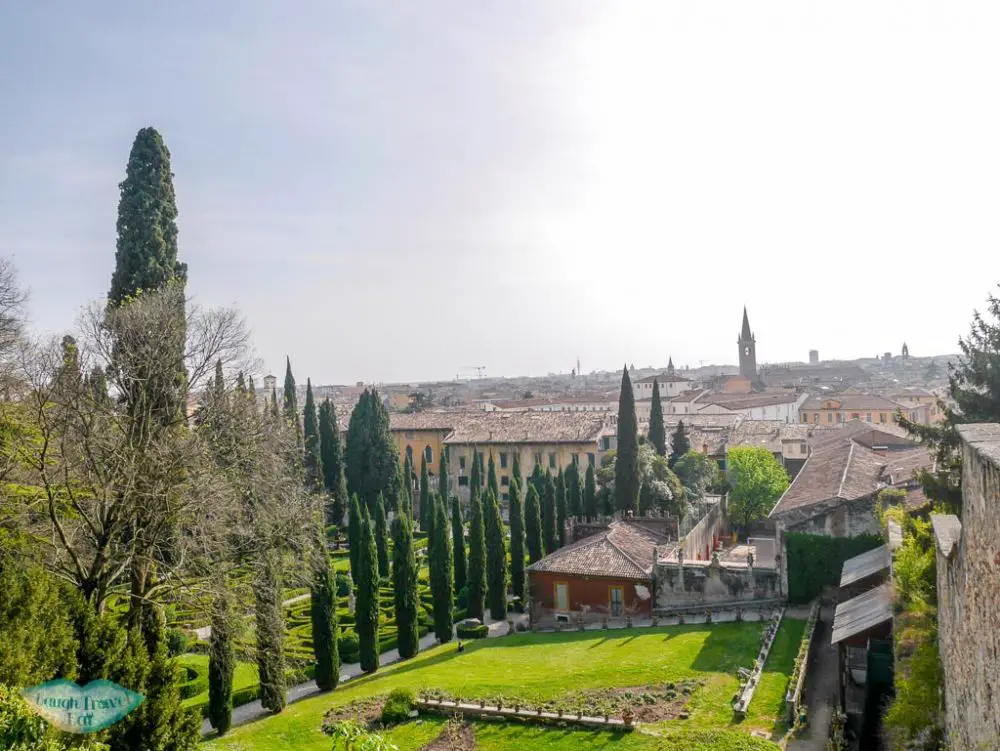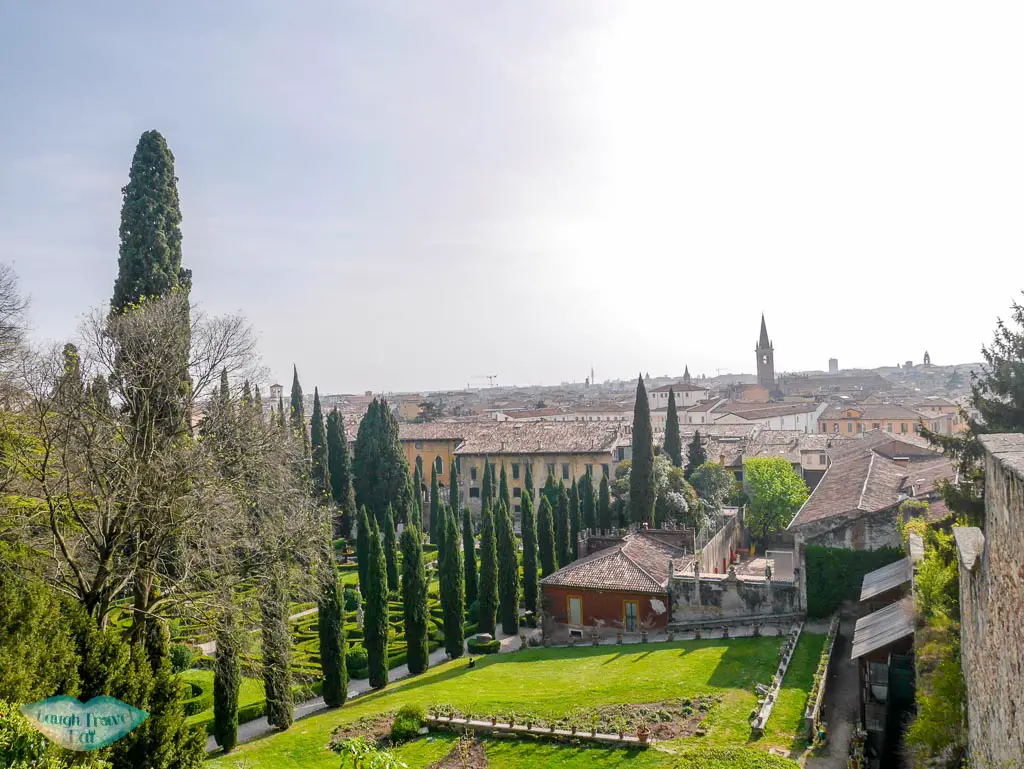 I ended up getting a Verona Card on my first visit which helped me save a lot! You can also read more about some hidden gems I've stumbled across here.
Brescia
1 hour and 37 minutes from Venice Satan Lucia (less from Mestre) by train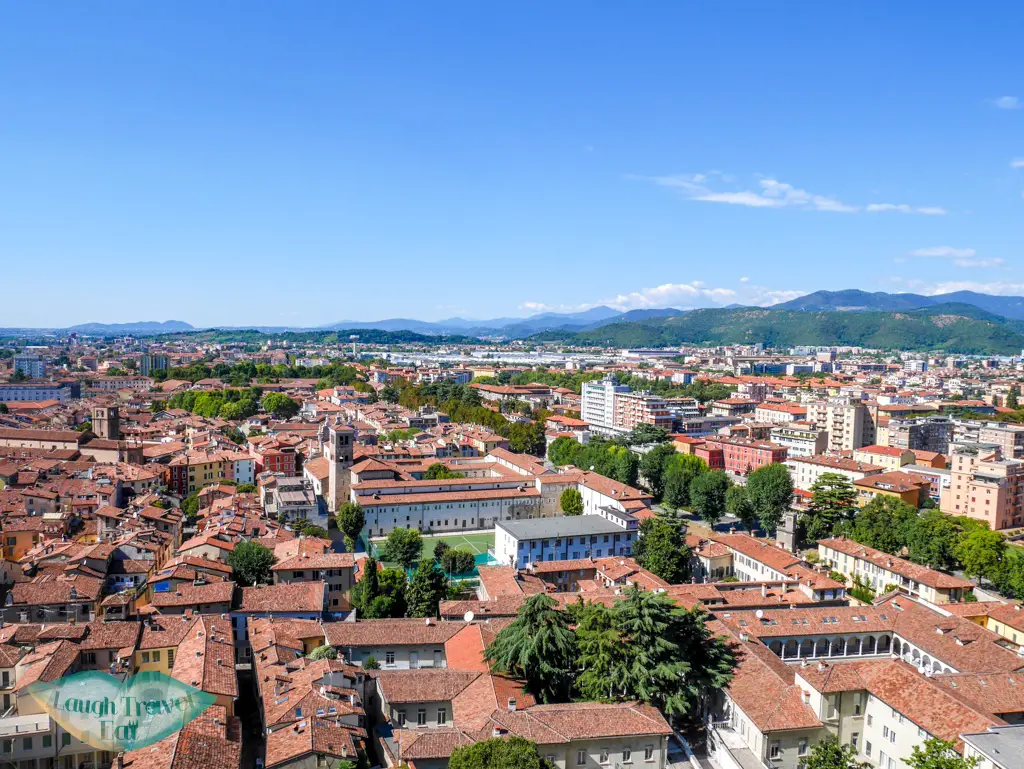 Brescia is an off-the-beaten-path gem that often gets overlooked. About 1 hour and 45 minutes from Venice by train, it is close to Lake Garda by the Alps, making it a great place for nature lovers. Apart from having an extensive array of Roman structures that is the largest in the region, it is also an industrial city with many buildings in Fascist/Rationalist style, and a castle.
It is one of the cheapest cities in the region, so it might make for a great budget place to base yourself. Brescia also has its own metro system, which is unexpected for me since I went there to visit a friend who had always said he lives in a small town.
Mantua
2 hours 17 minutes from Venice Santa Lucia (Venice Mestre) by train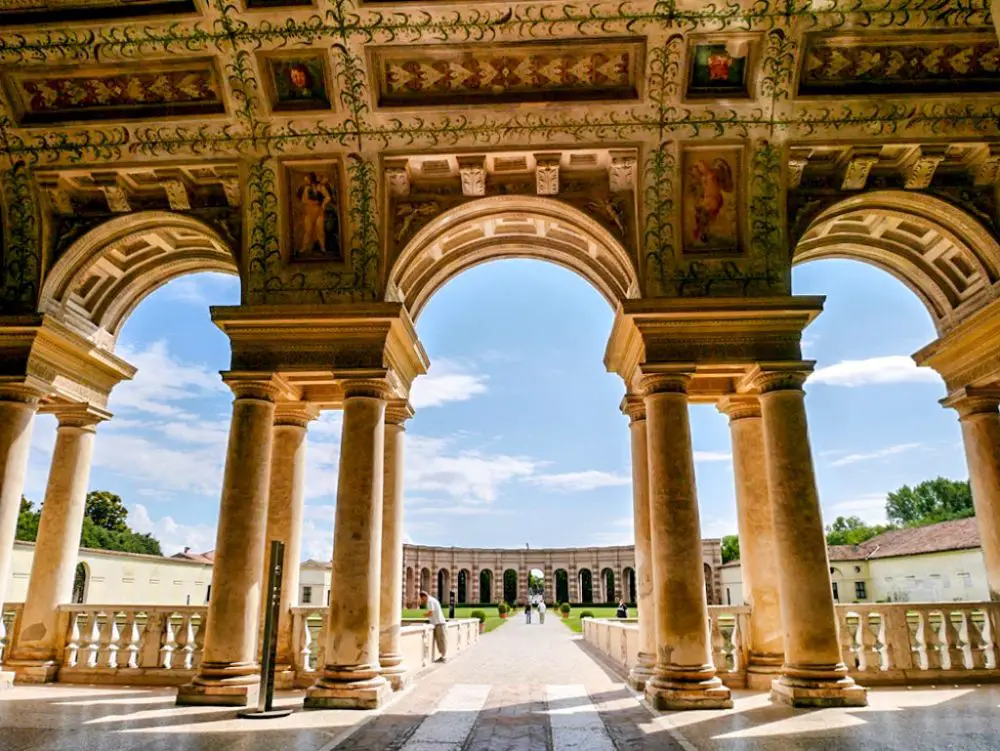 A quiet little town just over 2 hour from Venice, Mantua is full of beautiful castles and historic buildings. It's a must-see for architecture and Renaissance lover, since it packs three castle and beautiful reservoir.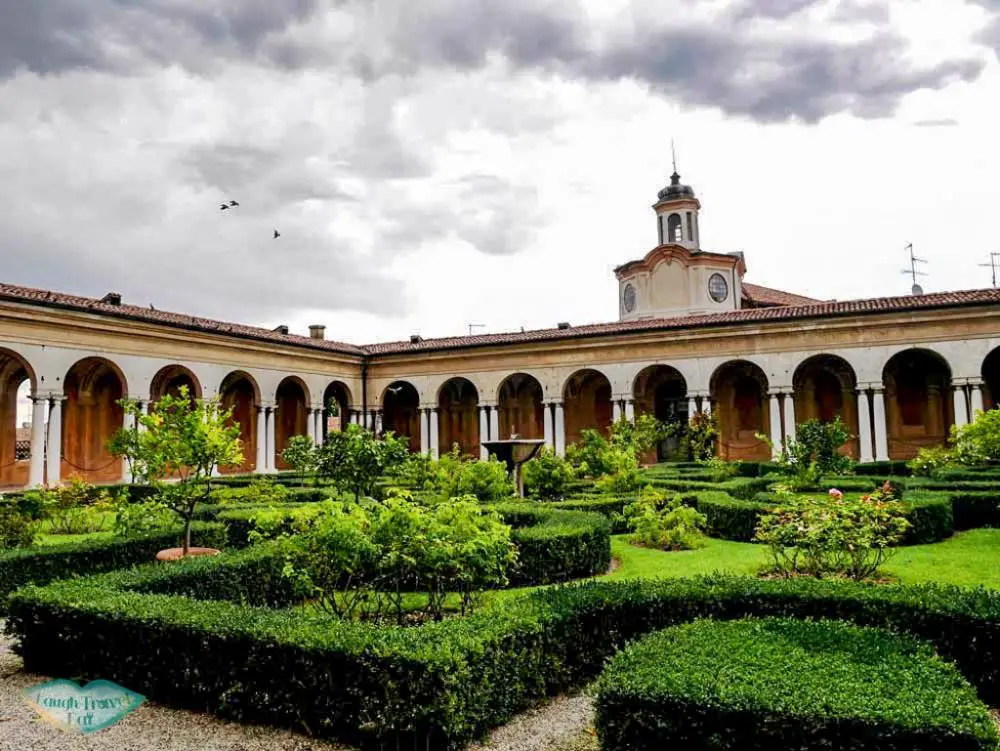 The town itself isn't big and it's easy to visit all three castles in a half day. A must see is the Ducal Palace's Room of the Giants, with a gorgeous fresco that form a seamless canvas across the walls and ceiling. It was also featured in the 2013 Romeo and Juliet.
Sirmione, Lake Garda
1 hour 16 minutes from Venice Mestre to nearest train station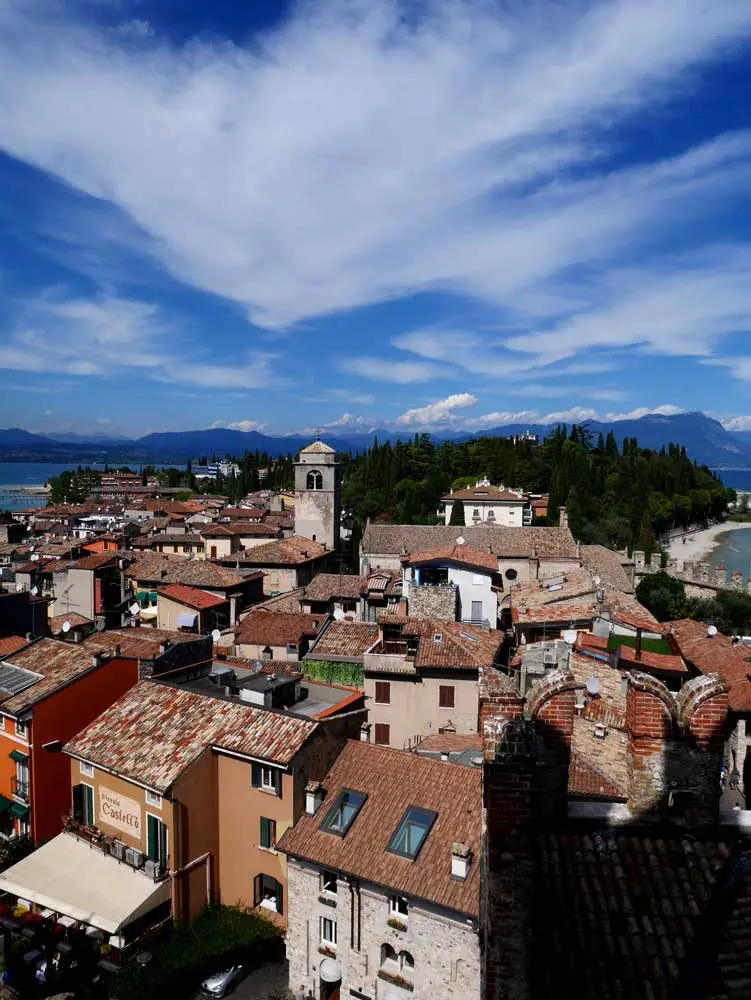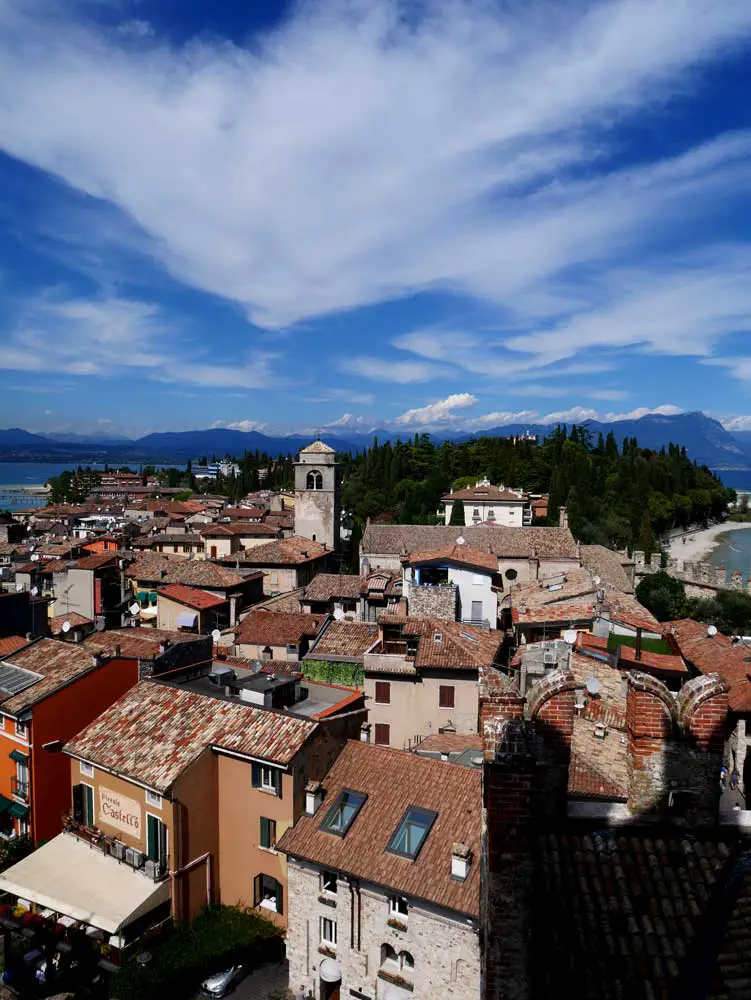 Sirmione is a scenic town on a peninsula on the southern shore of Lake Garden. It is a 2.5 hours journey from Venice but the small medieval town with limestone beaches is well worth the trek.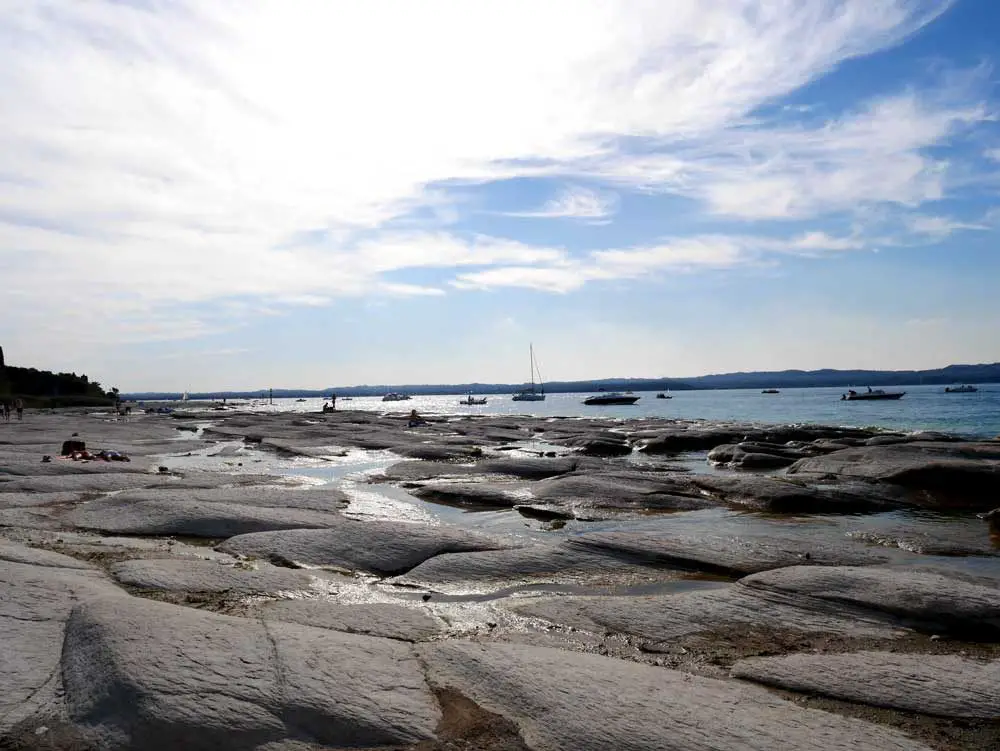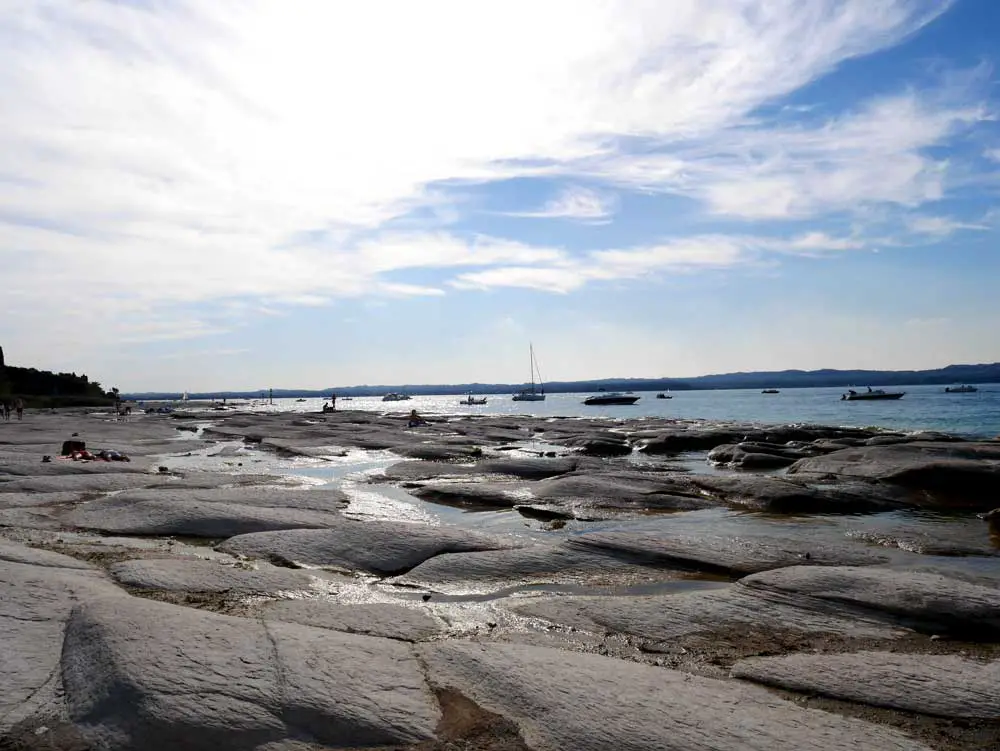 Like Mantua, you can easily enjoy Sirmione on a day trip. However, many do end up staying to enjoy the charm and ambience. Its limestone beaches spread across the three sides of the peninsula. It doesn't have a train station but has great bus link to both Verona and Brescia.
Milan
2 hours 15 minutes from Venice Santa Lucia (less from Mestre) by train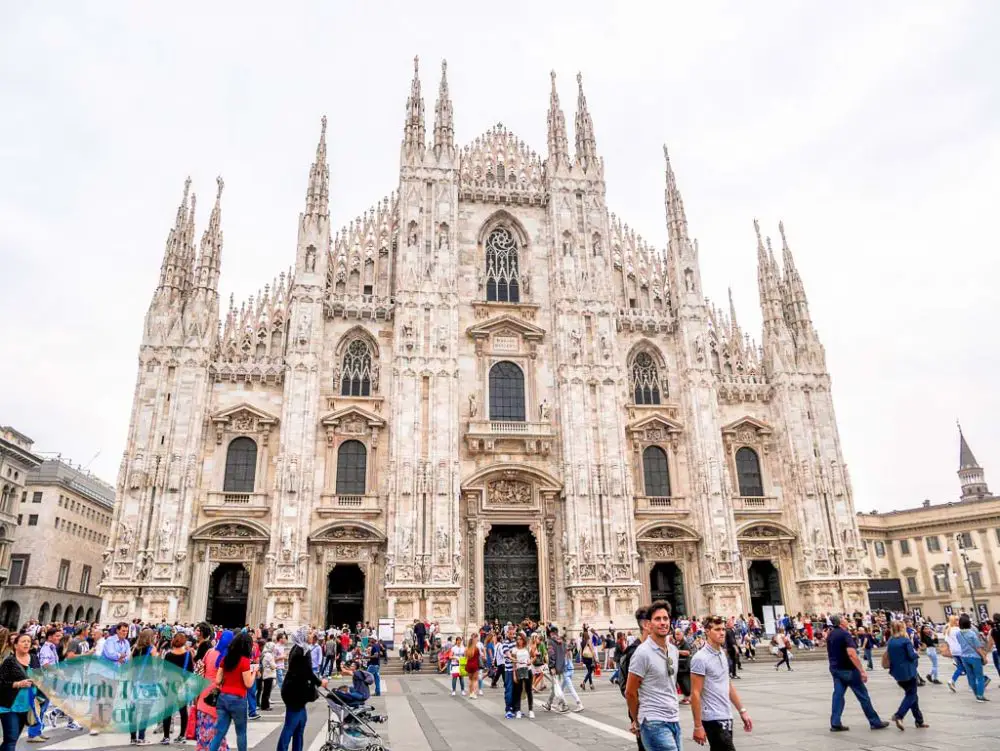 Also 2.5 hours away is the metropolitan Milan. Although the city deserves a weekender at least, its central train station is linked to the extensive metro making it easy to get around. For those short on time and want to give this city a go, the Duomo is a must and so is the Arch of Peace across the park from the Sforza Castle.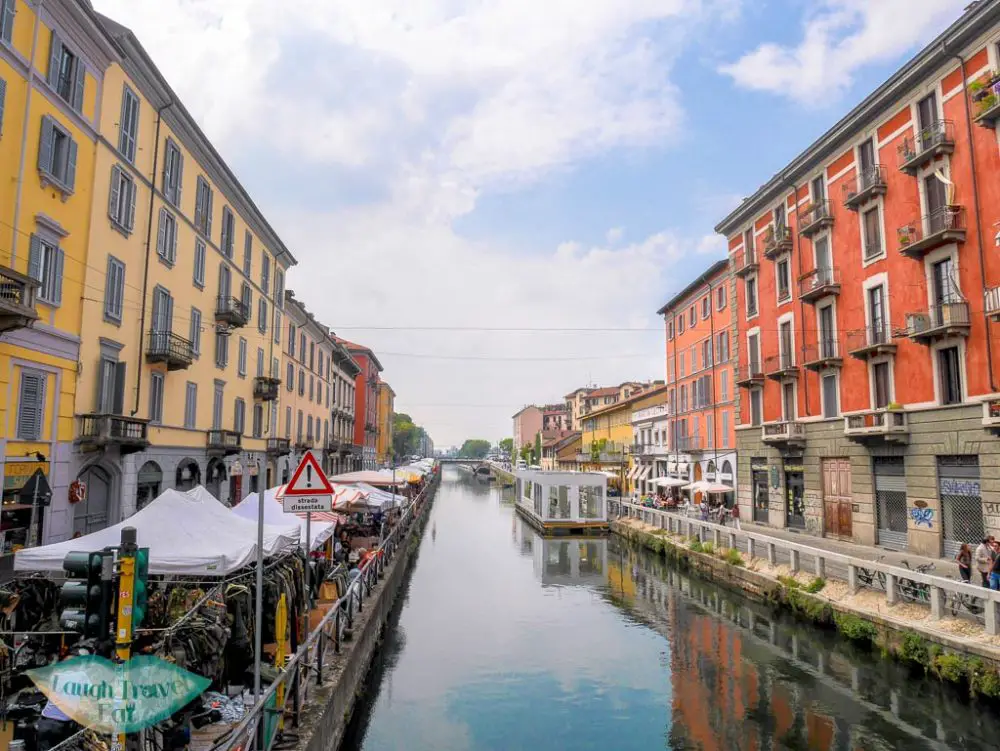 In fact, I highly recommend visiting the Duomo and head to Galleria Vittorio Emanuele II and enjoy an Aperol Spritz. But my personal favourite is the Navigli Grande neighbourhood with its quirky art scene and canal.