Padua, Padova. A university city that's situated between the more famous Venice and Verona, it is skipped by most tourists as they either head east or west on the train, dismissing it as nothing more than one of the stops along the way. However, Padua, like many other Italian cities and towns is full of charm and histories waiting to be discovered.
A short history of Padua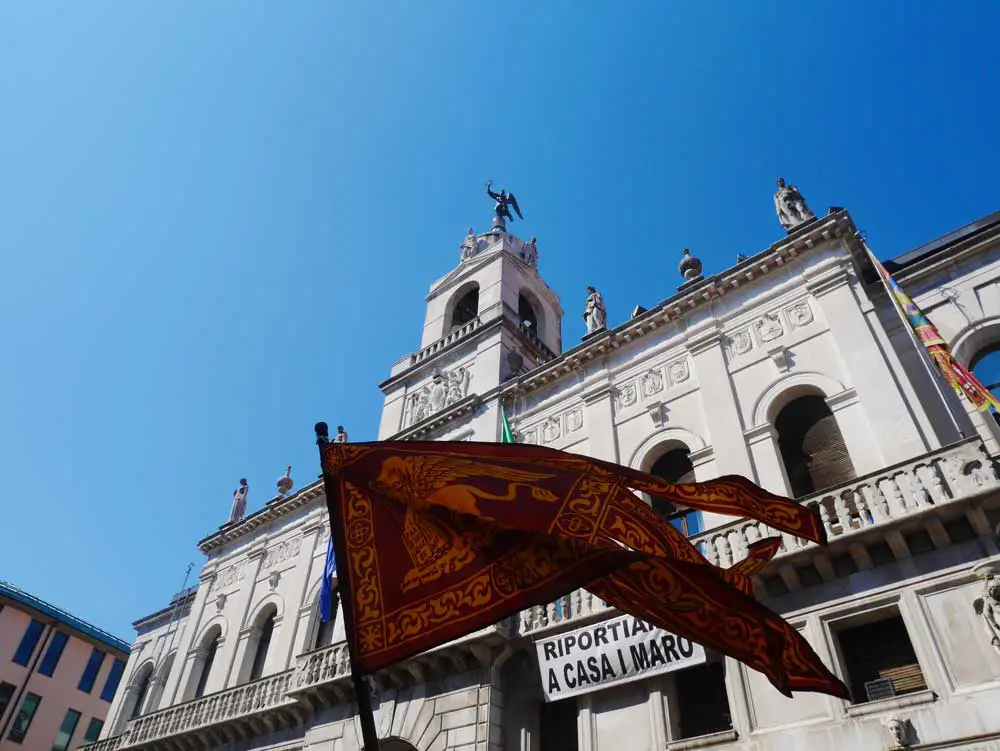 Although called Padua in English, the Italian spelling of the city is called Padova. Whether you know it or not, Padua might actually be one of the oldest cities in northern Italy. Like Verona and nearby towns, it was assimilated by the Roman expansion in the 1st century AD. In the Middle Ages, the town began to flourish again and in 1222, the second university in Italy was founded in Padua. It was then under Venetian rule from 1405, then Austrian rule before finally united under Italy in 1866.
You can get a map of Padua here with my entire day's itinerary
Padua to Verona
The train line from Venice to Milan runs through Padua and Verona, making transport between the city very easy. There is 2-3 trains per hour and tickets can be purchased at the station. Do remember to check whether it is a fast or slow train and validate your ticket before getting on. The journey should take between 45 minutes to an hour.
For the train timetable, check their website.
Top sights in Padua:
Padua Botanical Garden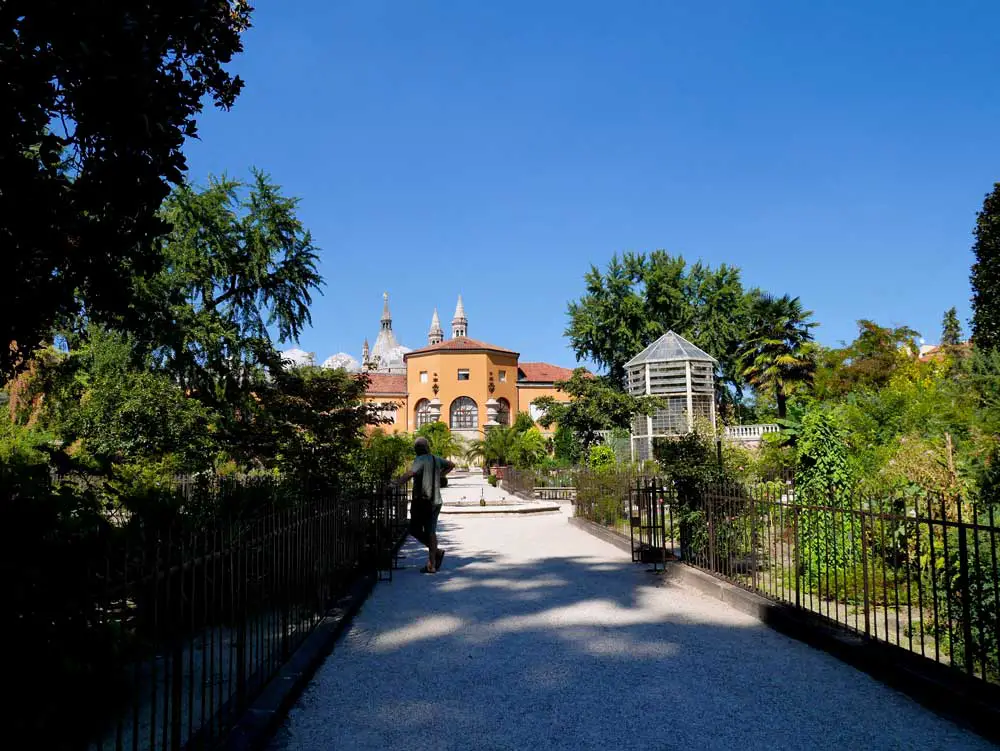 The oldest academic botanical garden in the world, the Padua Botanical Garden was founded in 1545 by the Venetian Republic. Hidden behind brick walls, the Botanical Garden can be visited through its modern café. Spanning over 22,000 square meters, the oldest part of the garden is situated within a circular wall, surrounded by small woods. From potted plants to flower beds, each plant is labeled clearly with little signs. Notably, Goethe's palm tree that was planted in 185, the Carnivorous plants and the poisonous plants.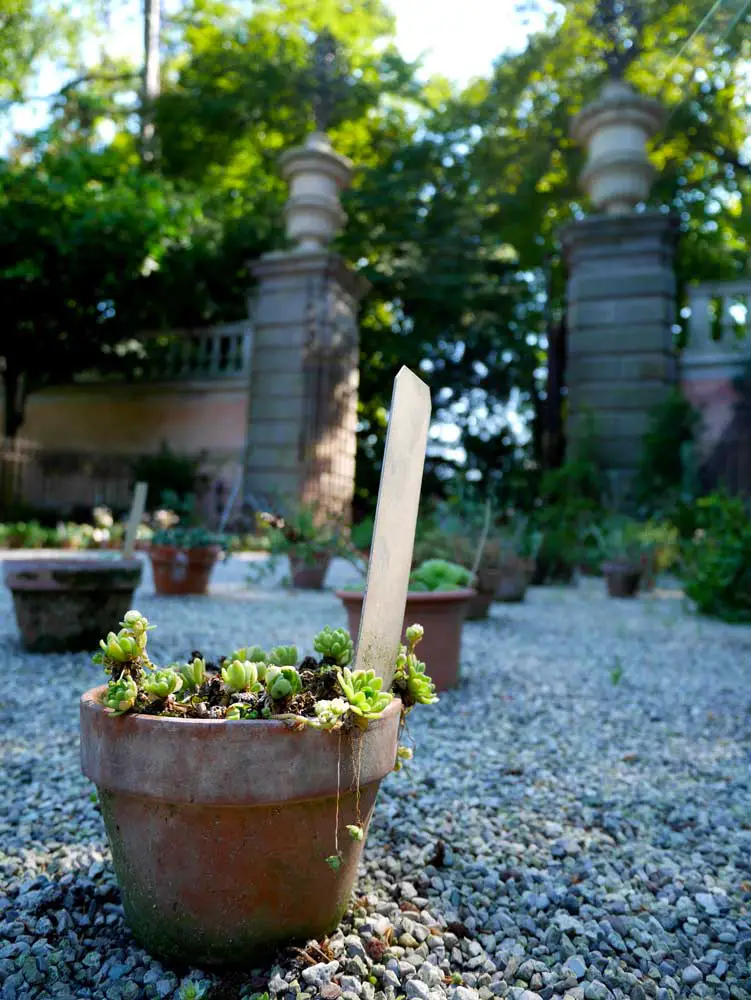 Separated by a small river is the garden of diversity and the modern greenhouse where plants of different climate are kept with a surprisingly informative and well thought through exhibition. I ended up spending a good hour there, browsing through the information on the co-evolution of human and floral. There are three triangular pools outside the greenhouse with lily pads – luring me to take some photos.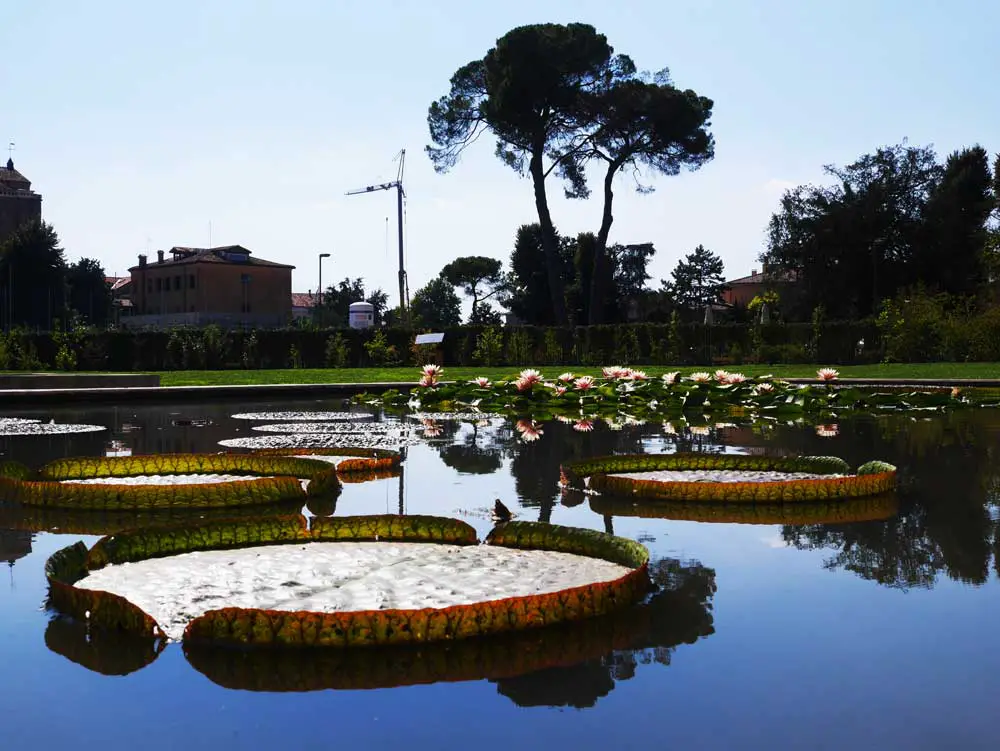 Address: Via Orto Botanico, 15, 35123 Padova PD, Italy
Opening times: Daily 9:00 – 19:00
Admission fee: 10 euros, 65+ 8 euros, students children's and Padua card 5 euros, under 5 free
Prato della Valle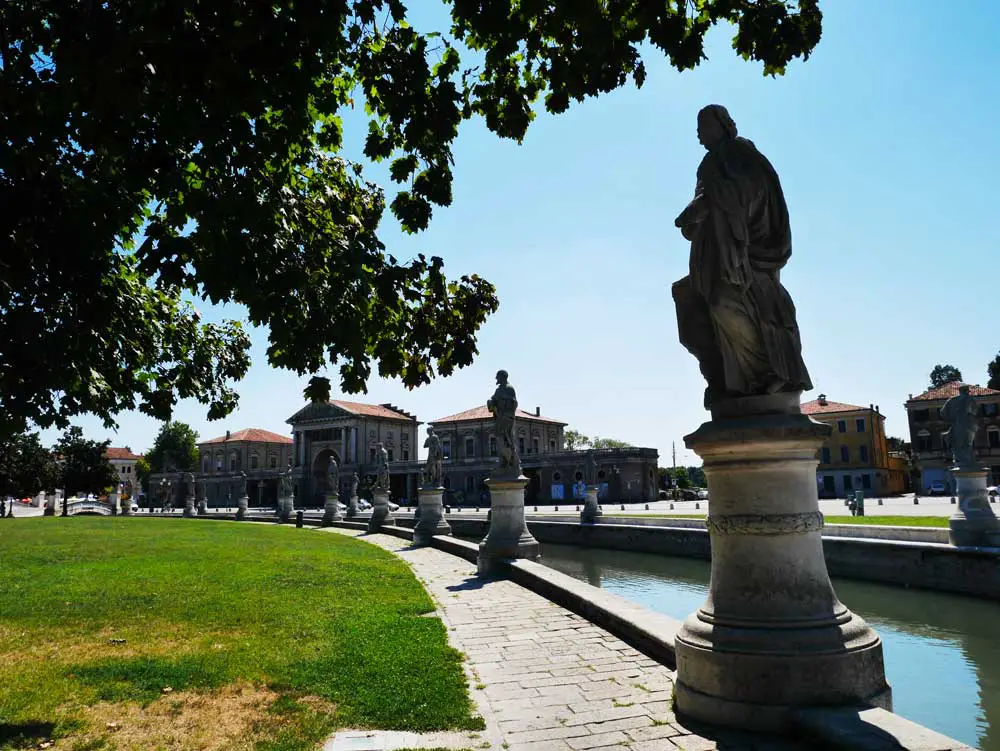 A wonderfully large square surrounded by a moat, Prato della Valle is the largest square in Italy. Truly a sight to behold, it is a mix of green space and gorgeous stone craved structure with 78 statues glazing pensively along the moat. The island in the middle is known as Isola Memmia, it is bisected by four stone paves that each leads to a bridge that spanned across the small moat with a fountain in the middle.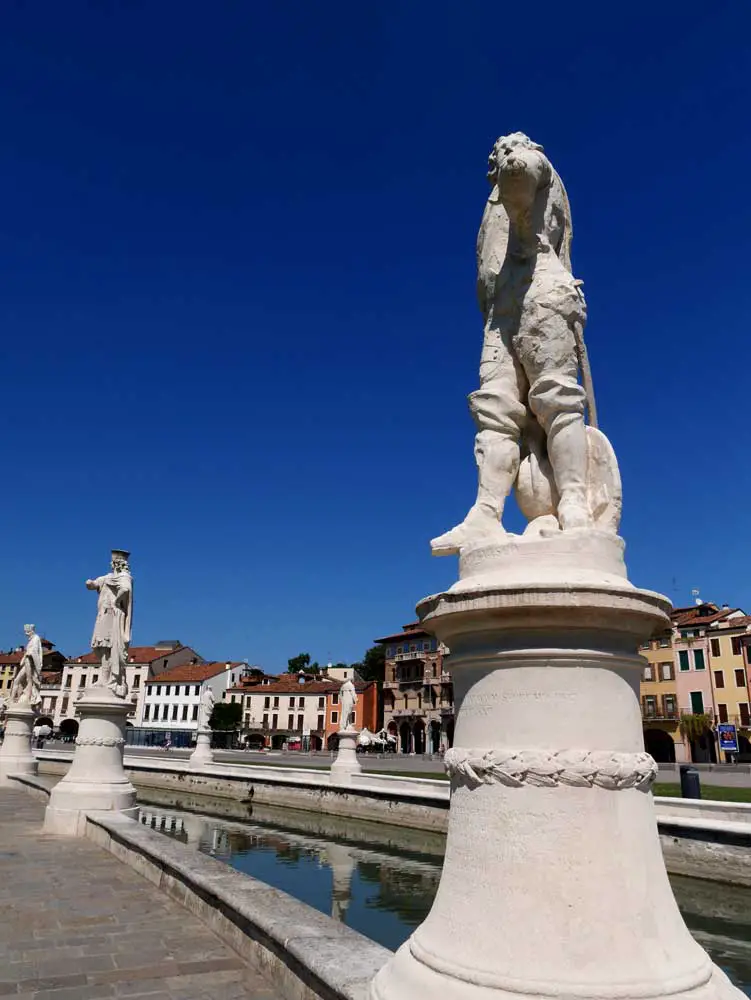 The area had been around since the 17th century, but it reached its present form in the late 18th century by Andrea Memmo, who had spearheaded the reconstruction project in 1775. Though his action was probably because he had a statue of himself in the square. However, it was never completed as there were meant to be 88 statues.
Address: Via Prato della Valle, 35121 Padova PD, Italy
Scrovegni Chapel
A UNESCO world heritage site, the Scrovegni Chapel was built in 1305 and the top attraction in Padua. Also called the Arena Chapel, it is most famous for the fresco cycle by Giotto di Bondone, a prominent Renaissance Italian painter from Florence, commissioned by a Paduan banker. The church itself is dedicated to Santa Maria della carita at the Feast of the Annunciation.

The fresco of starry night filled the smaller-than-expected chapel with scenes according to Friar Alberto da Padova, an Augustinian theology as well as various other sources. I was most impressed by the faux marble paint technique that is used as borders around the religion scenes – realistic yet intricate. No photos are allowed during your visit inside and you can only enter during the allocated time slot. There is a 10-minute video presentation prior to the visit as well in Italian, German and English, giving you some background details.
Address: Piazza Eremitani, 8, 35121 Padova PD, Italy
Opening times: daily 9:00 – 19:00
Admission fee: 1 euro with Padua card (not actually free), needs to book in advance. Otherwise 13 euros full price, 8 and 6 for reduced.
 
Palazzo della Ragione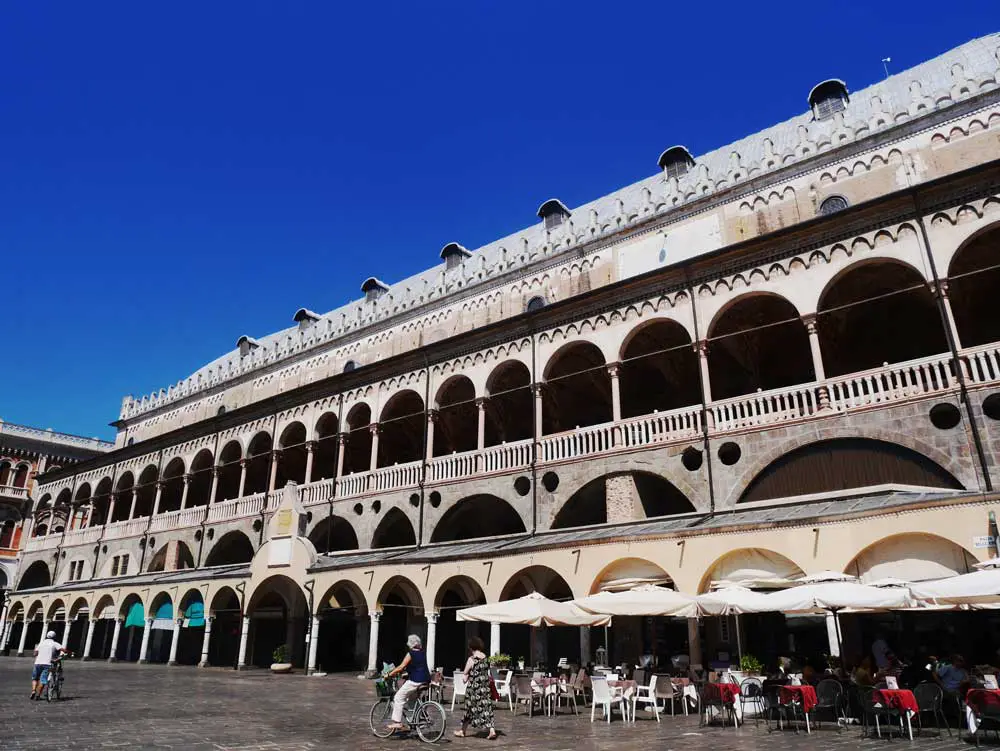 Though I was less than impressed by the uniform, brick red façade with arched balcony of the Palazzo, I was more than impressed with the gorgeous fresco adorning the balcony ceiling. It used to be the town hall of Padua, it was built in 1219 and had been renovated three times since. The ground floor is now home to restaurants and shops, and you can visit the Great Hall through the staircase by the side of the building.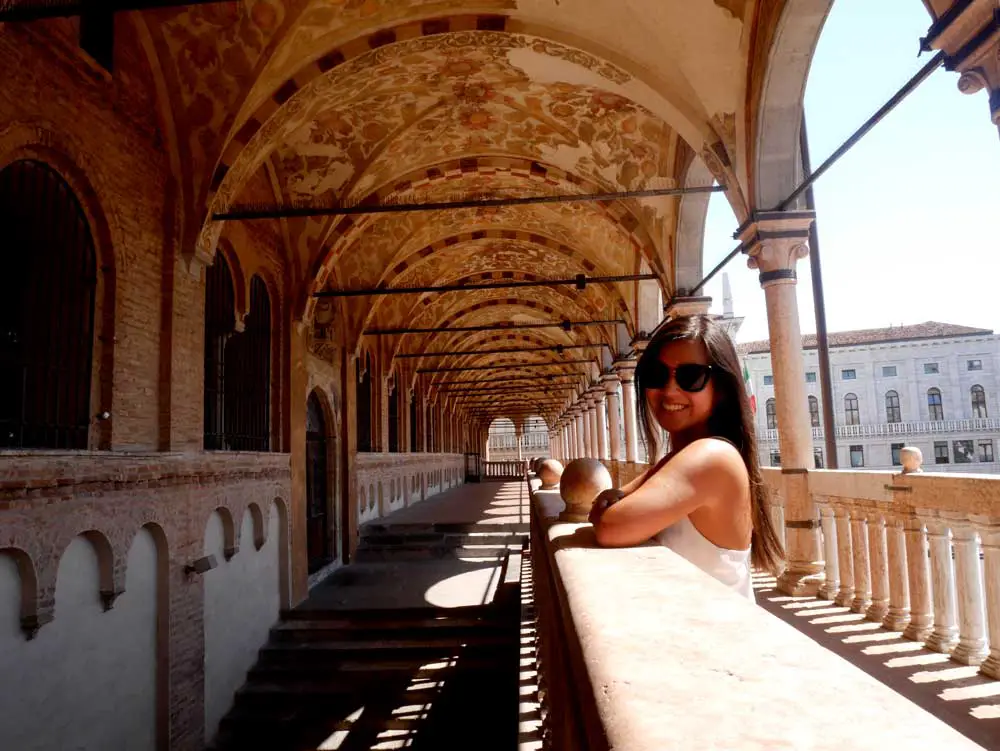 In shades of faded orange, giving it a warm glow combined with the creamy marble balcony and floor. I got carried away and took a million self-timer photos. The Great Hall, which originally used to be three separate rooms is filled with fresco of a similar colour scheme, as well as a massive horse statue. The palazzo is less well preserved than the other sights, but it has a certain charm about it that I love.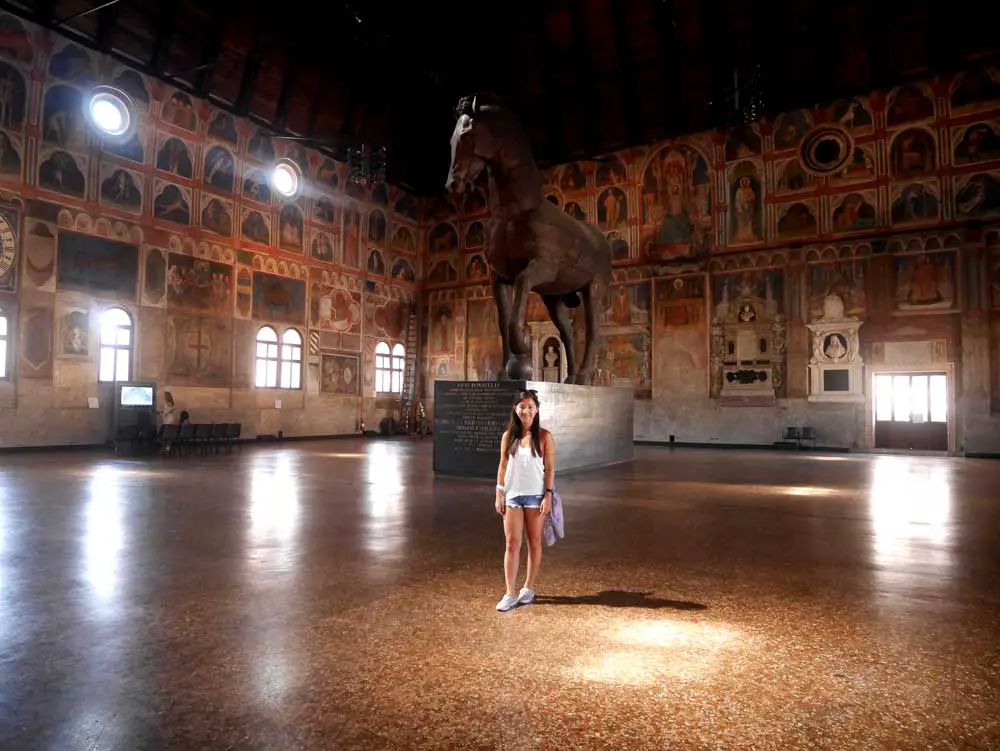 Address: Piazza delle Erbe, 35100 Padova PD, Italy
Opening times: Closed Monday, 9:00 – 18:30
Admission fee: free with Padua card, 4 euros full price, 2 euros reduced
 
San Antonio Basilica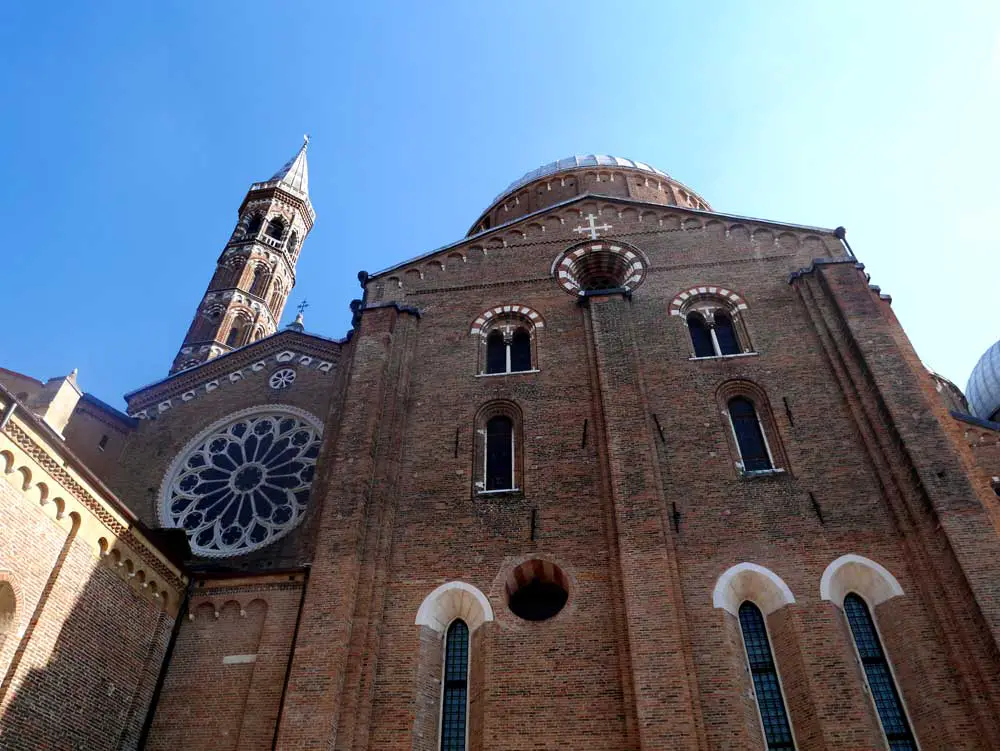 A church built of red, earthen coloured brick, the San Antonio Basilica is a Roman Catholic Church built in the late 13th and early 14th century. The most interesting thing about it is its mix of styles, having been added to and modified over the 14th and 15th century as well. It resembles a Byzantine Church with its dome, but has a Romanesque central section. The church is much larger than it looks, with a courtyard and garden nestled inside its depth as well. You are not allowed to take any photos inside the interior of the church, but the courtyard is gorgeous as well: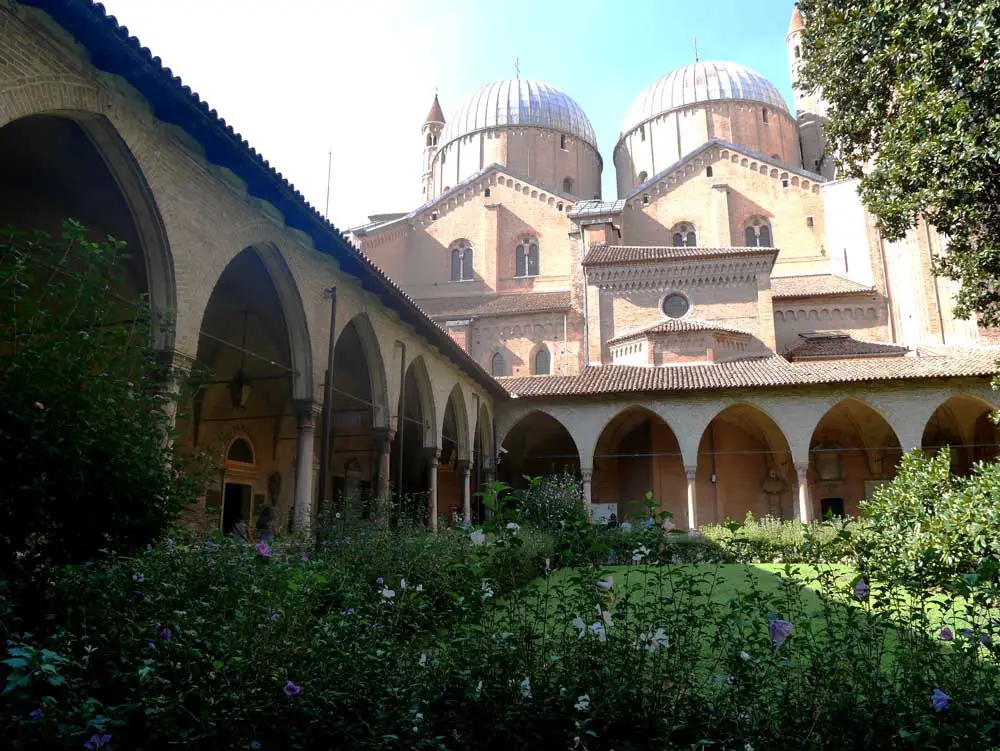 P.S. if your attire is above the knee – you will need to go to the adjacent small church to borrow a piece of cloth to wrap around yourself for modesty purposes.
Address: Piazza del Santo, 11, 35123 Padova, Italy
Opening times: 6:20 – 19:45
Free admission
Padua Card
Similar in concept to the Verona Card, Padua card exists to combine a number of discounts and free entry over a designated period of time. I purchased the 48 hours for 16 euros.
However, I belated realized that it doesn't include some top attractions such as the Scrovegni Chapel and Botanical Garden save for a discount. If you are only going there for the day and is privy to student discount – then it's not worth getting this.
However, if you are planning on staying longer, then the card would definitely come in useful! You can see the full list of perks here.
Where to stay in Padua
In case you are staying longer, here are some hotel suggestions:
Budget: Hotel S.Antonio is a great budget choice with friendly staff, you can also look at Hotel Igea.
Mid-range: Hotel Grand'Italia is a gorgeous hotel on the edge of the city center and near the train station. For someone in the city center, Albergo Verdi has a cute little courtyard.
Splurge: If you like modern hotels, check out Le Camp Suite & Spa. For fans of boutique hotels, Majestic Toscanelli is a grand place to stay.
You can get my full day's itinerary here!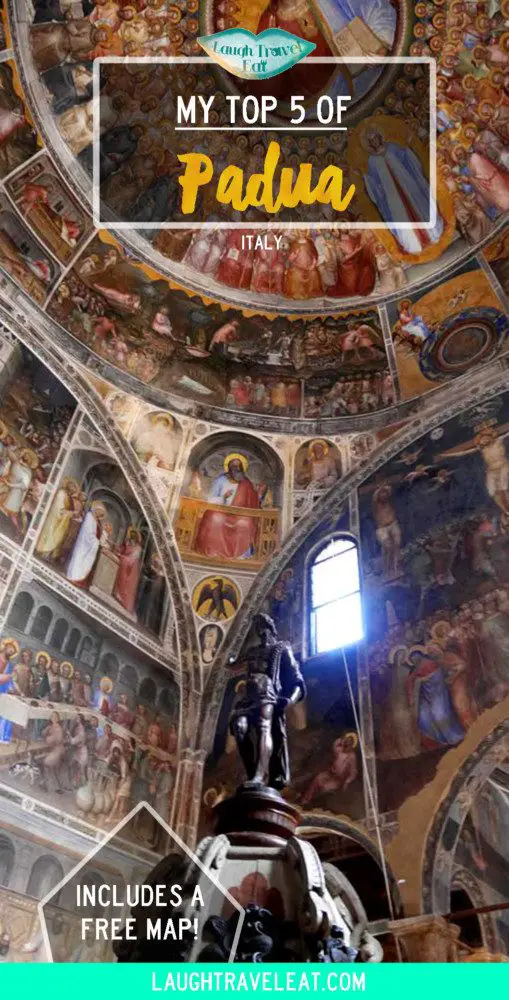 You can get a map of Padua here with my entire day's itinerary