2019 has been another great year with moments that I had to pinch myself for. Although I find that I didn't have as many travel fails as 2018, which is definitely an improvement! I've decided to do a mini recap of my travel as well since it's my 3rd year (!) of doing this recap and the 4th year (!!!) that I've moved home to Hong Kong and taken this seriously.
Ironically, I'm doing this with the help of my photo folders on my hard drive…

2019 year in review
Feb – Seoul, Nami Island, and first snowboarding trip!
Arguably my most 'liked' and popular trip this year, I journeyed to the freezing South Korea with le sis and our dear friend Sora in February for some winter fun and actually got snow! We spent 9 days from snowboarding in PyeongChang to experiencing Winter Wonderland on Nami Island then dressing up in Hanbok in Seoul. I also got to see a friend I've made in Amsterdam from 2015!
>I know we were there 9 days but here's a 5 day itinerary!
March – Laos
Admittedly, Laos has never been on my bucket list despite having visited Luang Prabang and loving it in 2018. But an opportunity arises for me to go to Luang Namtha in the north and I jumped on it. That is how I came to meet three lovely bloggers and explored the Laos countryside together, trekking, kayaking, and temple hopping!
Then I decided to stay longer and visited the capital Vientiane and also the former party town Vang Vieng that has a beautiful countryside.

April – Sabah + Mount Kinabalu
Despite an abundance of cheap direct flights, I never venture to Kota Kinabalu in Sabah until now. Admittedly, the food is not as good as Penang – I'll forever be bias but it's also true – it's definitely the place for adventure. They have great snorkeling, river rafting, and the mighty Mount Kinabalu!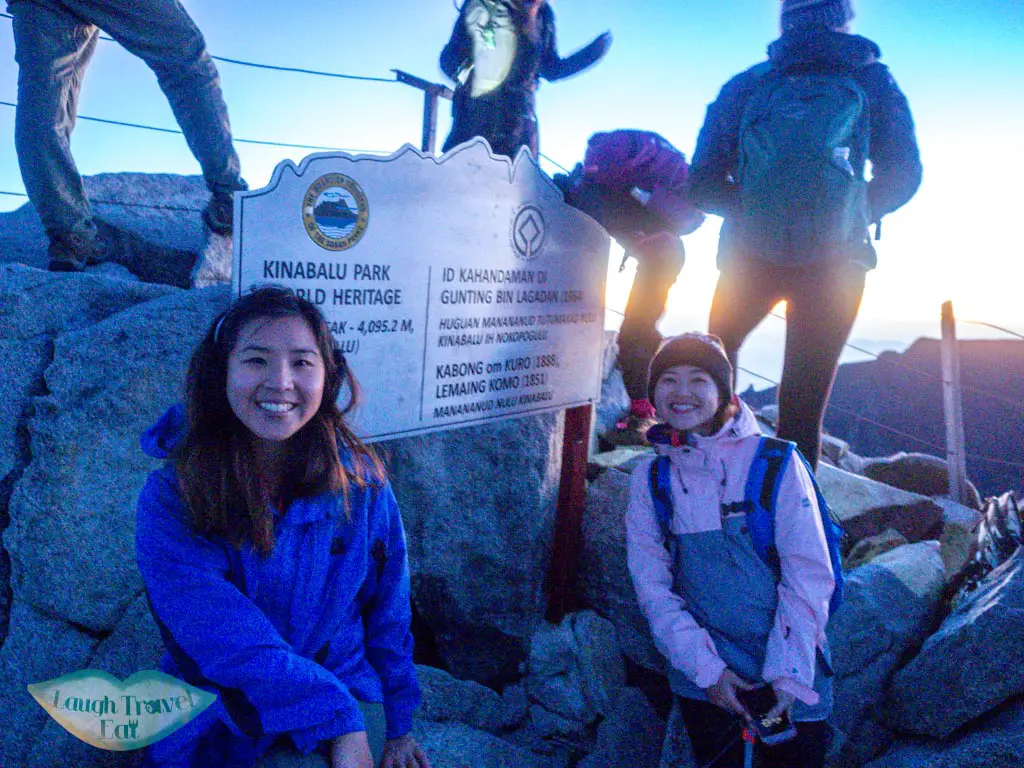 To be honest, I should have trained before the hike but I still made it! Compare to Mount Fuji, the accommodation was a dream and we could even shower. Not that I did since it was pretty cold and I was pretty tired!

May – Shanghai
In May, I headed to Shanghai for ITB China – a travel conference – but I definitely went for the food and to see some of my uni friends again! This time I took a few day trips out to see the beautiful water towns and ate a lot!

July – Central Vietnam
After laying low for June, I convinced my family to go to Central Vietnam, which I've been in 2016! And it had changed a lot – especially Danang. I took them around Hoi An as well and it's hard not to fall in love with the beautiful old town.
But my favourite Vietnam location remains Phong Nha! This time I've returned for more adventure and not only did a day of swimming and trekking with the Jungle Boss but also hiked into the depths of the Paradise Cave. I also changed my initial opinion on Hue, the ancient capital, staying at the nicest hostel and finally making it to the abandoned waterpark.

August – Switzerland rail trip!
Hands down my favourite trip this year, Switzerland is one of the places that absolutely lived up to its hype. However expensive it is. I roamed the country in 8 days with a Swiss Travel Pass and went from Geneva to Lucerne, Interlaken, and Zermatt, and many wonderful day trips in between!
If I were to pick my absolute favourite city, it would be Lucerne, but Chillon Castle is a close second. And did I mention paragliding in Interlaken?

September – start of my great Europe overland trip in Germany
I got extremely nervous before the start of my trip because this would be my longest trip away from home ever since moving back to Hong Kong. As a boarding school student, I'm no stranger to extended stay abroad but this time I'll be moving around.
Honestly, I think I overreacted, and the whole trip started off with a layover tour in Doha and my favourite city: Berlin. This time, I also headed outside of Berlin to Nuremberg and had about 12 hours in Munich for Oktoberfest.
Huge shout out to Christina from Happy to Wander who lent me her drindl and let me join her friends!

October – Italy adventure and then off to Vienna and Poland!
Dolomites is one of my dream destinations and I managed to rope my university friend Kristy to join me for the trip! I hate driving and it's a good thing she doesn't – so we had 6 days spread between Cortina d'Ampezzo and Val Gardena.
After that, I met up with Christine from GrrrlTraveler in Venice and also visited Treviso and Verona, before I stayed with the lovely Rob and Nat from Love and Road in Turin.
This rounded out two weeks and I spent another one around Emilia Romagna, mostly eating too much pasta and gelato in Bologna but also visiting some more off the beaten path cities like Parma, Ferrara, and Rimini.
On the last week of October, I took an overnight train to Vienna, where I spent three days, then to Krakow. Poland is definitely a surprise favourite with its food and both Krakow and Warsaw I really enjoyed.
Did I mention that Poland is super cheap?
November – Vilnius, Riga, Madrid, and a London Wedding
Stepping into the winter times, I made my way up towards the Baltic states capitals: Vilnius and Riga. It's chilling to learn about the Soviet Occupation as well as the similarities and the differences between the two. I do like Riga better with its huge Art Nouveau quarter, but Vilnius has a more hip artsy vibe.
Then I met up with le twin and my highschool friends in Madrid – where I did zero planning and prepping but follow them around and eat all the time! Finally, I made it to London and the reason why this trip came to be: a wedding! A huge congrats to Pavan, I'm soooo happy to see you get married!

December – Zanzibar and Tanzania safari!
Not yet time to go home (though I must say I was pretty ready to go home), I set foot in Africa for the first time in Tanzania. Many people have raved about Zanzibar over the years, and the water definitely live up to its dreaminess, the history of Stone Town fascinating, but I didn't fall in love. Safari, on the other hand, is something that I'd be looking to do again! 

Top 10 Travel Fail
Had to go back in security to get my train ticket coupon in Shanghai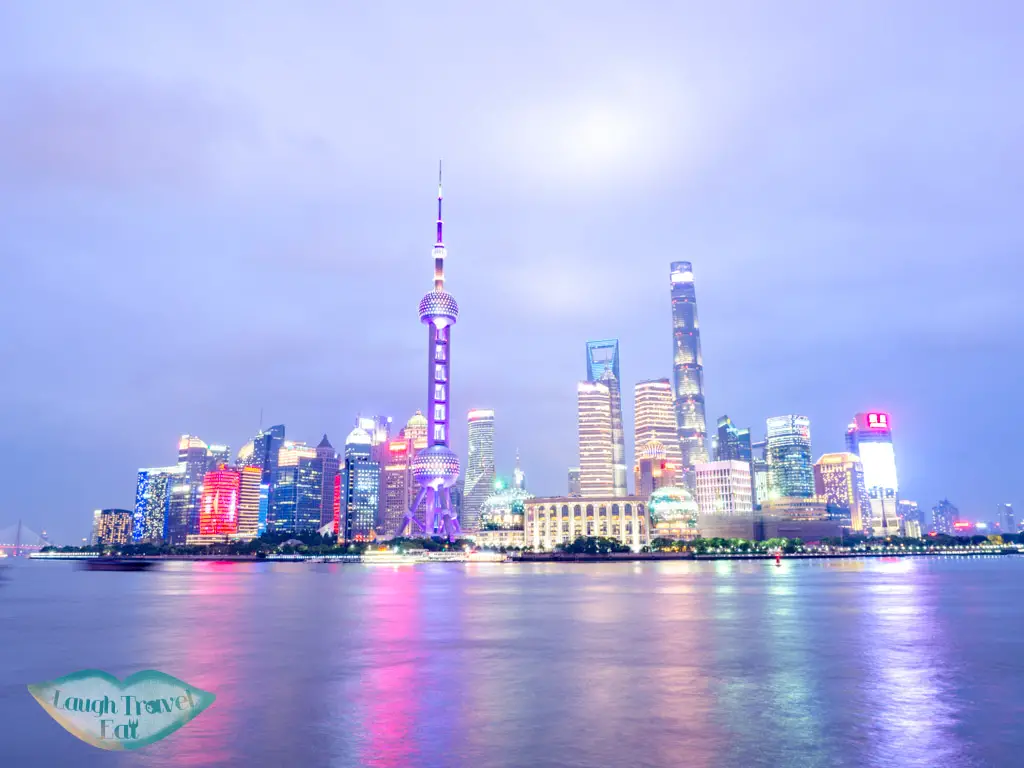 I had pre purchase a maglev train ticket for Shanghai Pudong Airport. I follow the direction end up going to the wrong counter out of two only to find out when I exited security that I need to go back inside. It was not easy to convince the security guard to let me back in and hilariously I left my China Visa card at security but luckily I realised after I managed to get my train coupon. After I managed to get my train coupon, I went back to the same security guard who had my Visa card the whole time after I've left it. China.
Did I mention I had to go through bag check security twice?

Winter time opening in Warsaw + me trusting google = I saw nothing
Sometimes, trusting google doesn't get you anywhere at all. On my Europe overland trip, I ended up in Warsaw after daylight saving has taken effect – which is considered to be a change into winter time. However, this doesn't just mean a change in daylight hours but also in business hours.
I put my trust in google operation time and set off to see a few palaces in Warsaw only to find that most of them are closed since they now operate on winter opening times. So that was a particularly cold and fruitless day.

Didn't get antimalarial pills for Tanzania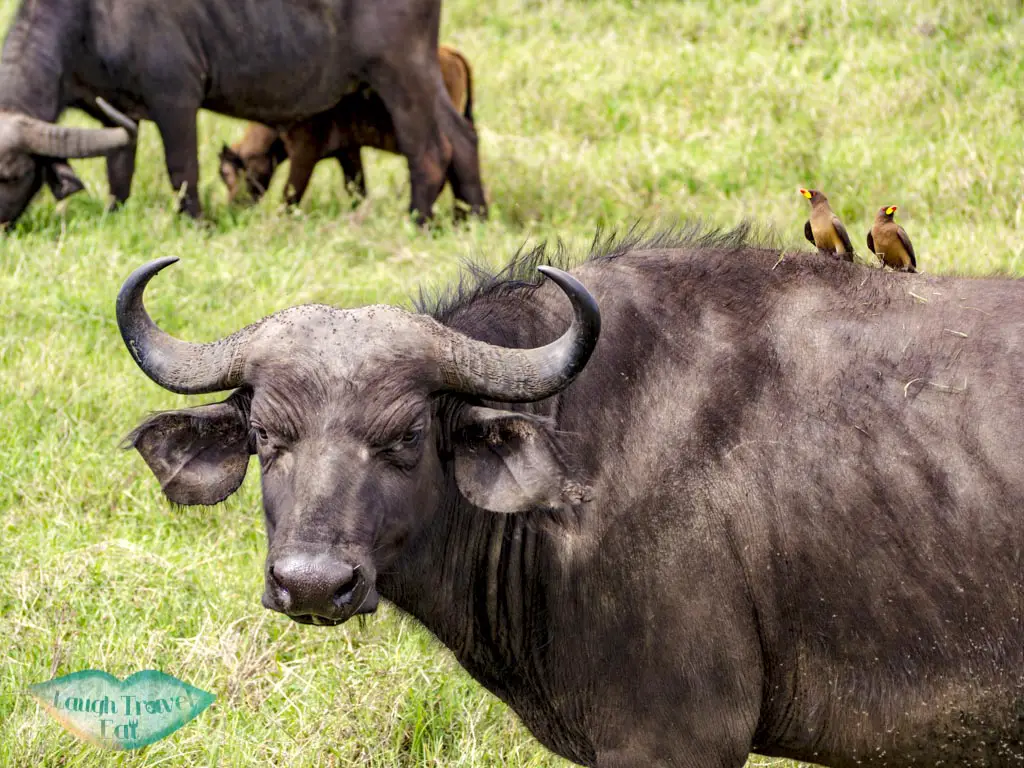 Tanzania is at the end of my 10 week long trip and I did not prep for it as best as I can. While our first stop Zanzibar is relatively malaria free, mainland Tanzania is not. But neither my sister and I had antimalarial pills for the trip and we're lucky to be ok. More on Tanzania travel tips here.

Got over ambitious for going to Europe and ended up on a trip for 2.5 months
It's been 4 years since I was last in Europe and I still had a lot of things on my bucket list, one of them being Oktoberfest. I got excited about my friend's upcoming wedding in London but forgot that there's a 2 months between the two event and booked my trip anyway.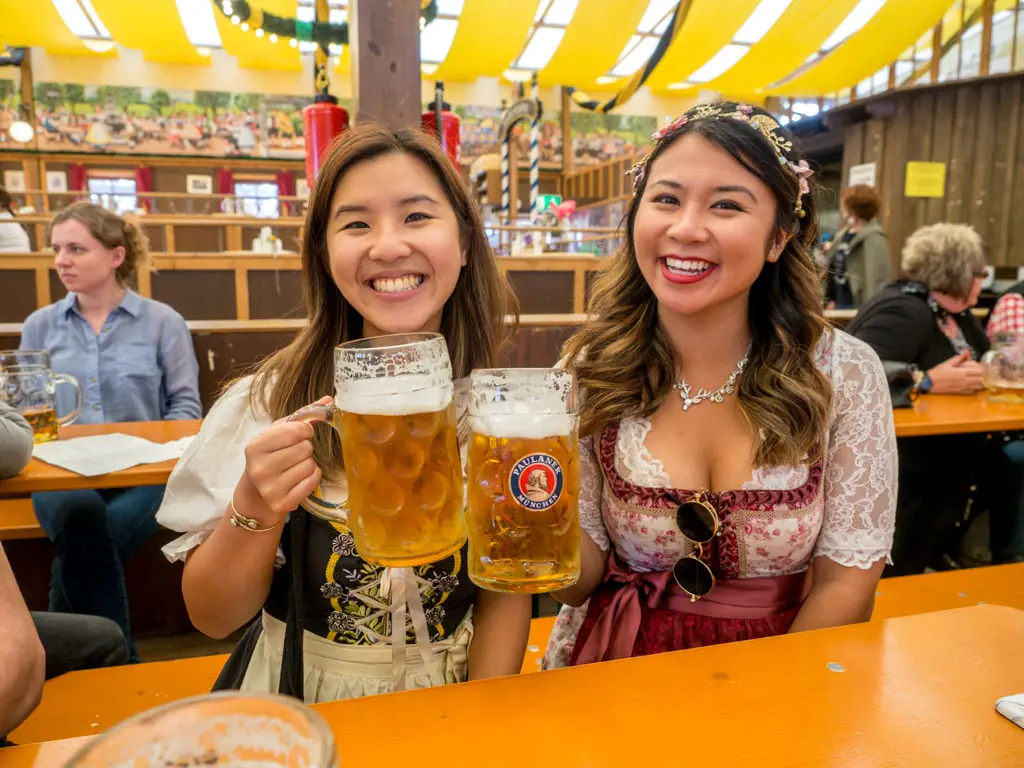 I managed to stay quite energetic up until the end of the 5th week, and so I highly recommend both avoiding winter backpacking in Europe and scheduling in more down time than I did!

Not training more for hiking Mount Kinabalu
Since I'm a regular hiker and have done Mount Fuji, I thought that Mount Kinabalu wouldn't be too much of a challenge. But I was wrong. I knew I should have prepared when my much fitter sister said she found it exhausting, but I made it with sheer determination, encouragement from my friend Sora, and my two hiking sticks!

My top 5 funny stories
Hiked up the wrong mountain in Vang Vieng
I can blame this on being overheated, but I also was paying very little attention and assumed that the first viewpoint I'd come across out of Vang Vieng would be Pha Ngern. I read Pha and pretty much went for it, not even noticing the rest of the word, bought a ticket, and hiked up.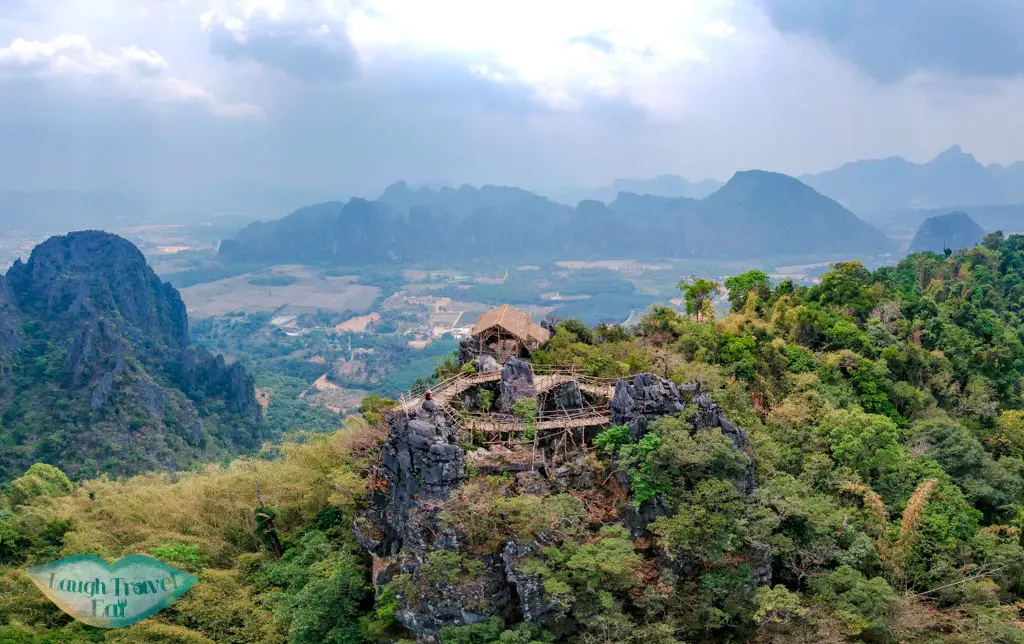 I was the only one on the trail and the parking lot, which should be clue enough. The scenery was different to what I saw on Instagram but it wasn't until I cycled further out and saw the sign for the BIG Pha Ngern that I knew I went up the mountain.
But it also wasn't until I was going through my photo at night that I saw the name was totally different.
Got Sunburned in the eye (yes, just one) over two day on the beach
Yes, it is a real medical emergency. Apparently it's common among surfers, though I'm not one. Before you think: why didn't you wear sunglasses, just know that I did too! But I have dry eyes so that kind of go against me already. I probably should have applied more eye drop or hide under a sun umbrella, too.
This ended with me going to the emergency room with two weeks of follow up appointments. But thankfully my eyesight returned to normal!

Footbath lady in hostel
My hostel in Vilnius – the 25 hour hostel – was one of my favourite on the trip with its spacious room and comfy bed. However, my experience in the hostel was made interesting with the footbath lady. Turns out she has been staying at the 6-bed female dorm for a month and she is always going in and out of the room, leaving the door open. Taking over all the common space in the room. Funniest of all, she takes footbath inside the room and not in the bathroom. She had her own bucket and fill it up with a kettle. On the sofa next to me.

Becoming a mini celebrity for no reason at Piadina class to an Indonesian tour group
During my week in Emilia-Romagna in Italy we had a day trip to San Marino that included a Piadina cooking class (Piadina is a type of flat bread made with flour, olive oil and water). It so happened that there was a big Indonesian tour group there at the same time for wine tasting and they had taken an interest in our class.
For some reason, they also wanted photos with me so I got at least a dozen photos with different uncles and aunties. Still not sure why but hey maybe I'm famous there now!

Finding the only restaurant in 30 minutes radius and run into a HK tour group
One of the biggest struggles when hiking in Gauja National Park is finding a restaurant. I was in Turaida and the only restaurant was 15 minutes walk along the highway. I was pretty hungry so I walked there with a determination to see a big tour bus parked out front. And to my surprise, they were from Hong Kong.
If you know me, you know I'm not a huge fan of big group tours but Hong Kong people are! Thankfully, I was seated on the other side of the restaurant but they were pretty loud.