Phong Nha is undoubtedly the adventure capital of Vietnam, especially when it comes to mountains and caves. Aside from visiting the caves, jungle trekking is a popular activity for those visiting the town. There is a myriad of day tours available to choose in Phong Nha and it can be difficult to pick one. For those who only want to see the caves, I recommend doing it yourself or join a relaxing day trips. If you are looking for something a little more adventurous, I highly recommend Elephant Cave and Ma Da Valley day trek by Jungle Boss. Here is why:
Summary of the Elephant Cave and Ma Da Valley hike
Duration: 8:00 – 17:30 with 9km of trekking
Fitness level: intermediate – if you are at a good level of fitness you should be able to do it. The most difficult part is the hike up to the Elephant Cave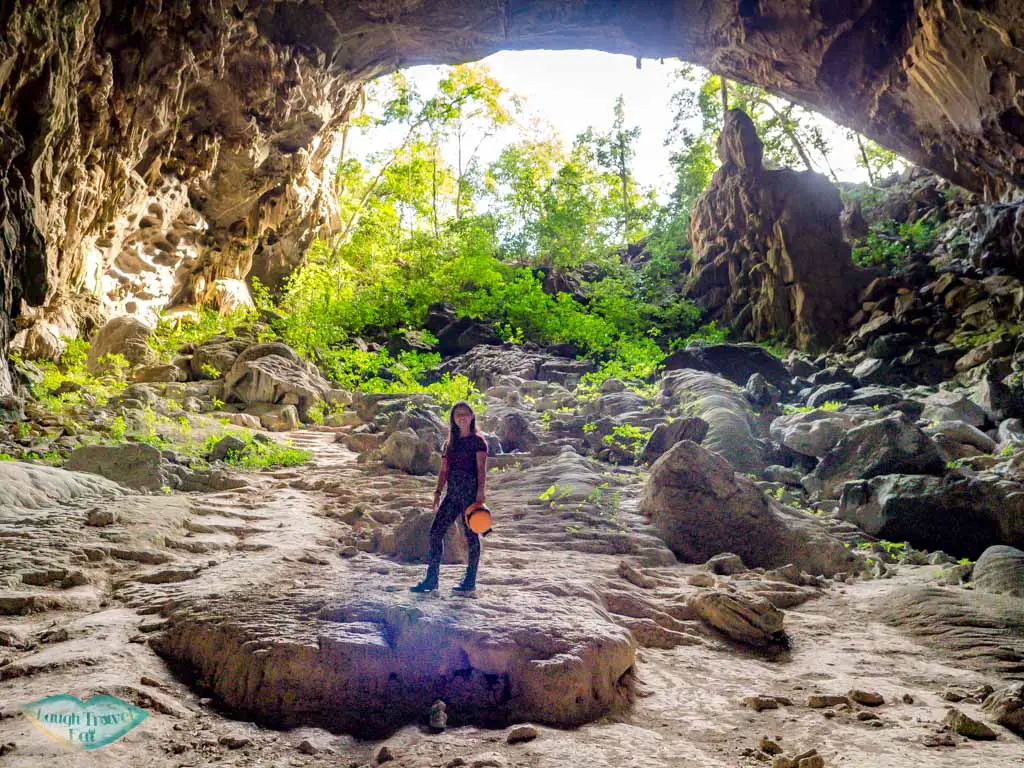 Pro: 
As one of the most popular tours, it take place daily so there's little chance of a cancellation. 
You get to swim in Tra Ang Cave in the dark, visit the spectacular Elephant Cave – a dry cave, both of which are free of other people.
The Ma Da Lake is also gorgeous where we swam to cool down and had lunch.
Con: 
We had to walk through water (however they do provide shoes), swim with shoes on, and it can get uncomfortable for some
Equipment needed:
shoes, water bottle, and a towel can be loaned from Jungle Boss.
Ideally, you should wear long trousers as there's poison ivy but it's not essential as long as you are careful.
Mosquito repellent and sunscreen are a must.
A cap would be useful but not essential as it's mostly through a jungle.
Cost: 1,650,000 dong, must book by 9pm the night before
If you want to see what it's like throughout the day, here's a vlog of my trip:
Elephant Cave and Ma Da Valley Hike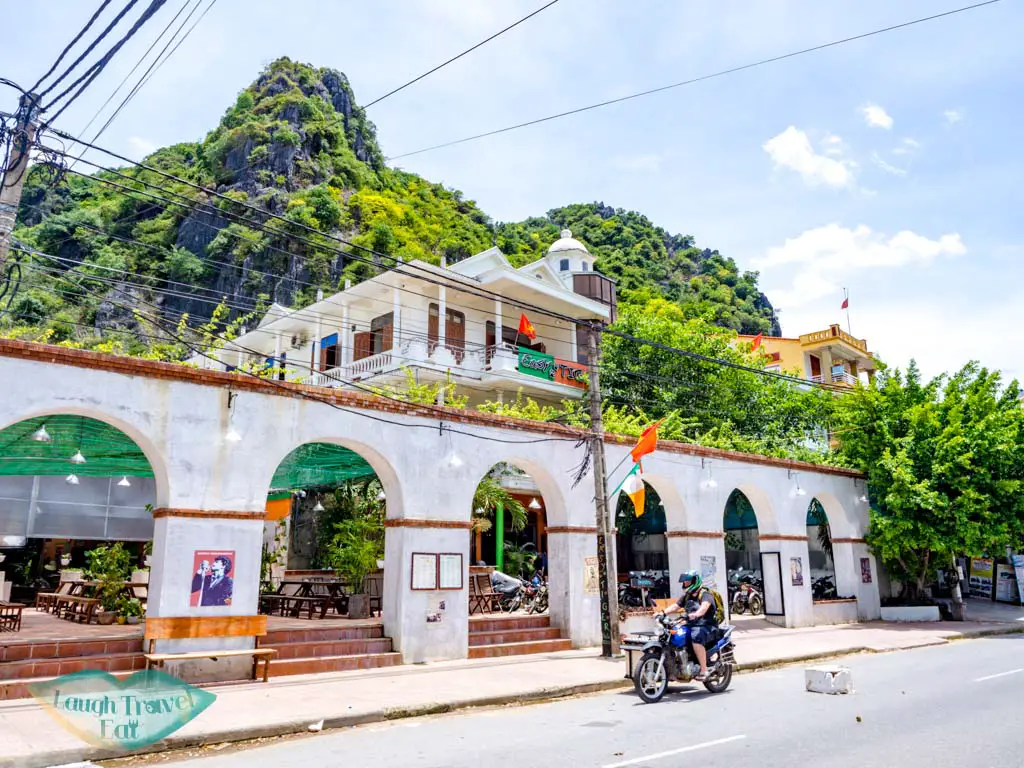 I booked with Easy Tiger Hostel and was picked up at the hostel along with other guests who had booked the same tour at 8am. Our ride was a black army jeep that took us to the Jungle Boss headquarters about 20 minutes away. It gave us a chance to get to know each other – I was in a group with 3 Australians, 3 Mexicans, and a fellow solo female traveler from Romania.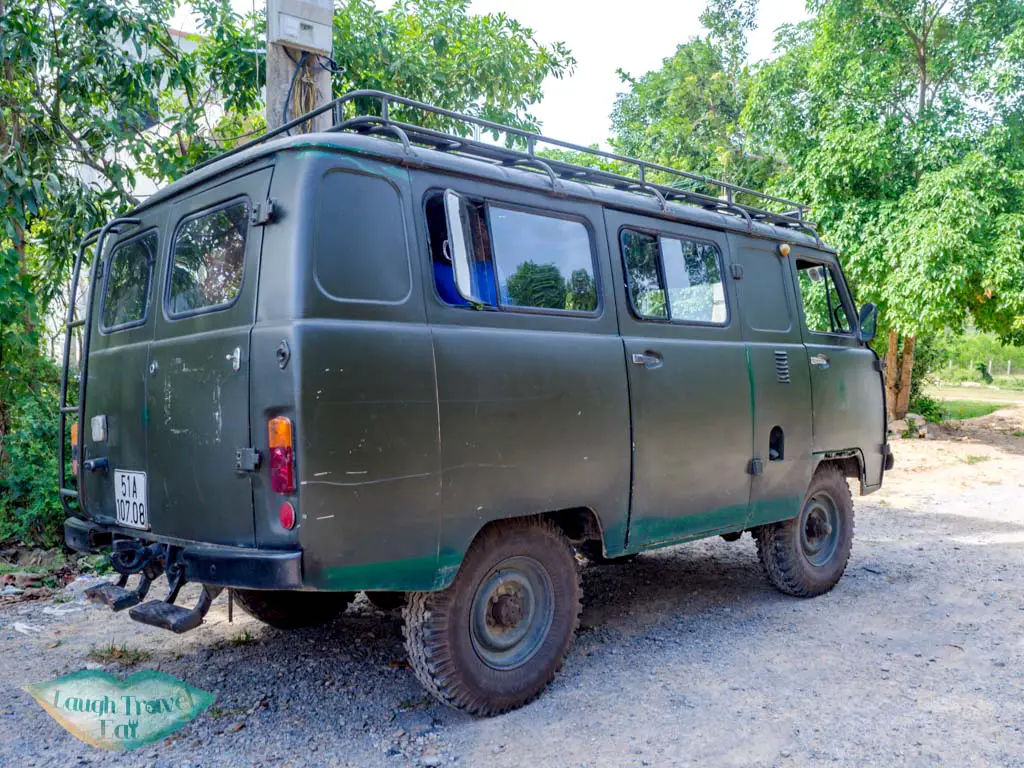 Once we arrived, our guide Messi greeted us and took us to a table. There were a lot of people doing the same trek so we were split into two groups. My group is doing reverse direction, so Tra Ang Cave first, then Ma Da Valley and Elephant Cave.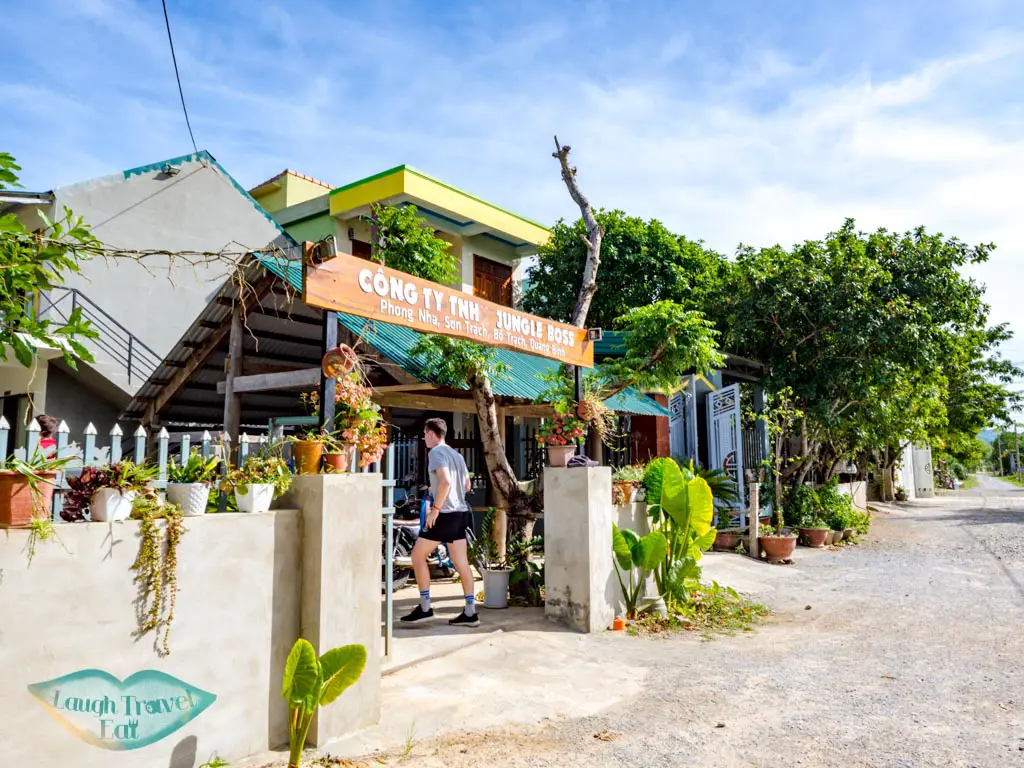 We were briefed on our route and asked to sign a waiver and borrowed shoes, water bottles (with water), and a towel from them. They have shoe size from 36 to 42, a converse-like high top canvas boots in army print. If you can, definitely wear thick socks. We left our shoes and any knick-knacks we don't need at the office.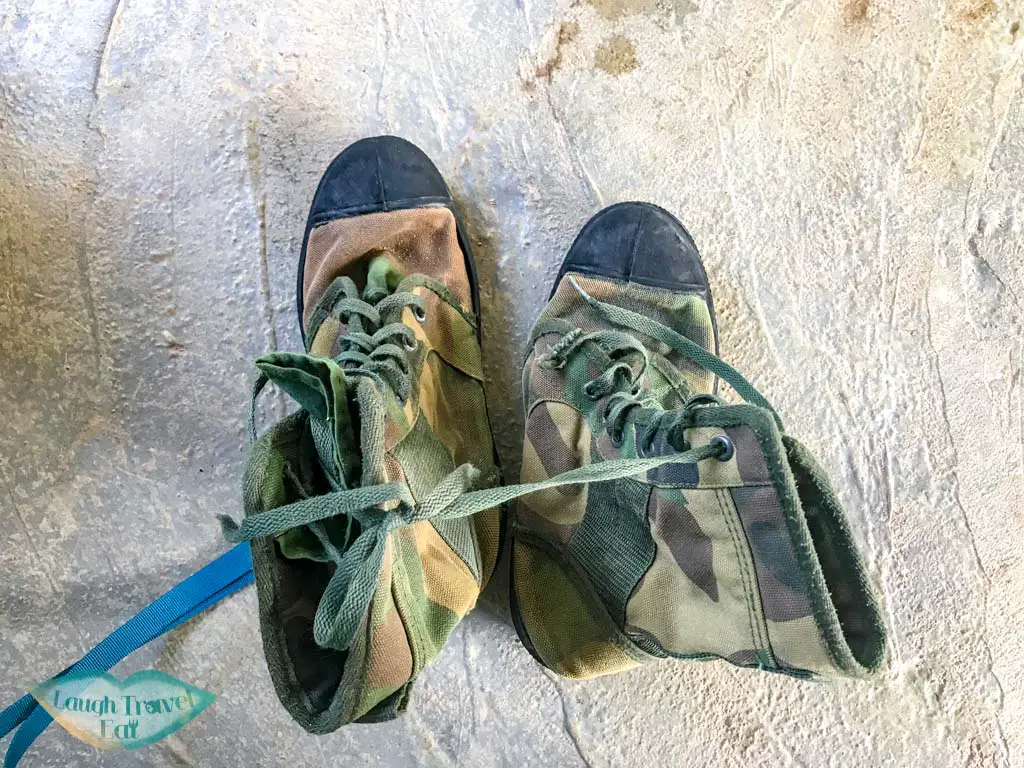 We piled back on the jeep with our guide and porter and set off to the trail start. It was another 30 minutes drive to the Ho Chi Minh Trail near 8 Ladies Cave closest to Tra Ang Cave.

Tra Ang Cave

We started the trek at 9:40 and reached the cave in 10-15 minutes. Tra Ang Cave was only opened to visit in 2016 and you can only reach it with Jungle Boss.
riverside
We left our bags by the riverside and donned on life jackets and helmets with head torch to go inside. There are two makeshift changing rooms for those who need to change into their swimsuit.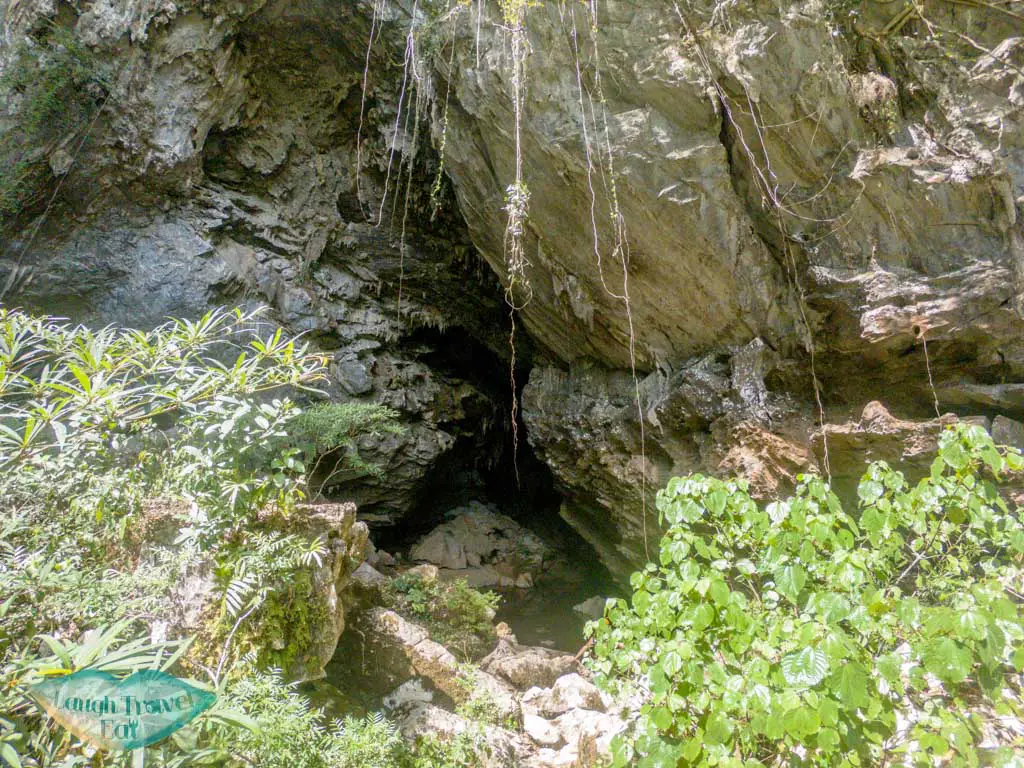 It was a bit of a slippery climb over marble boulders to cave front even in the army boots, but we made it to the cave and naturally grabbed a selfie.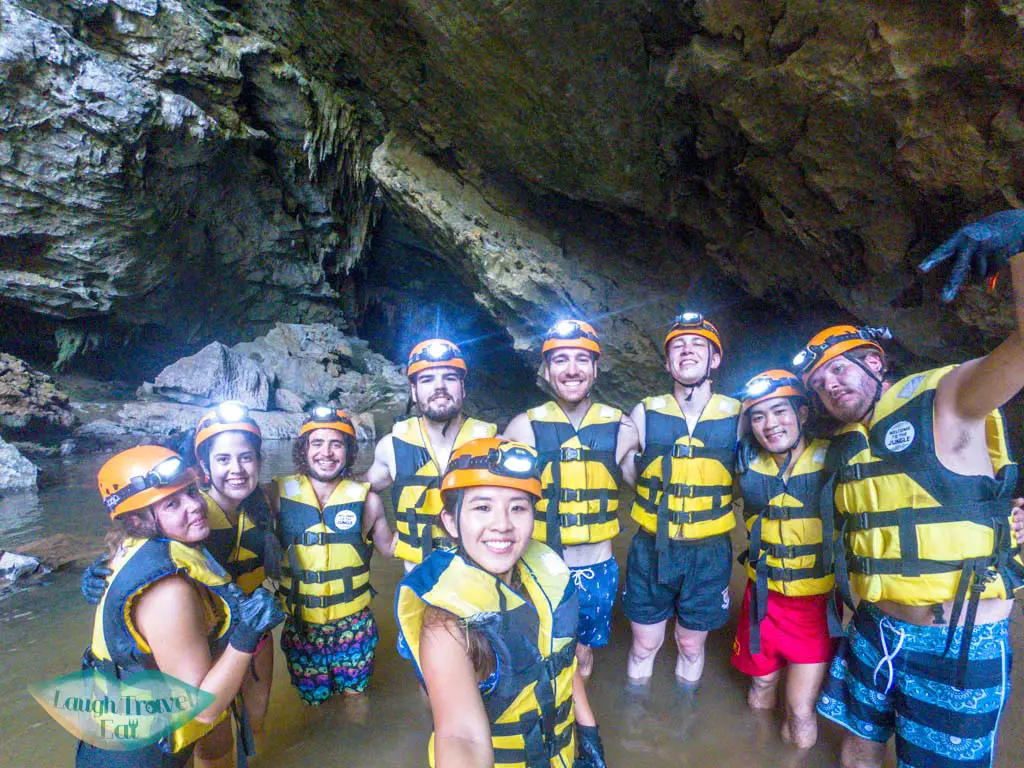 The dark and light contrast of the cave reminds me of the Dark Cave, but it's more more tranquil and natural without the zipline and hordes of other tourists.

Following Messi's lead, we swam through the cave which is epic! However, the 300m feels further than it sounds as it's difficult to swim with life jacket on. The water is pretty cold, too, which I loved, and I could hear the bats at one point. We stopped and sat at a small entrance at the back of the cave where the river gushed through from Son Doong Cave (the biggest cave in Phong Nha) and turned off our head torch for the while.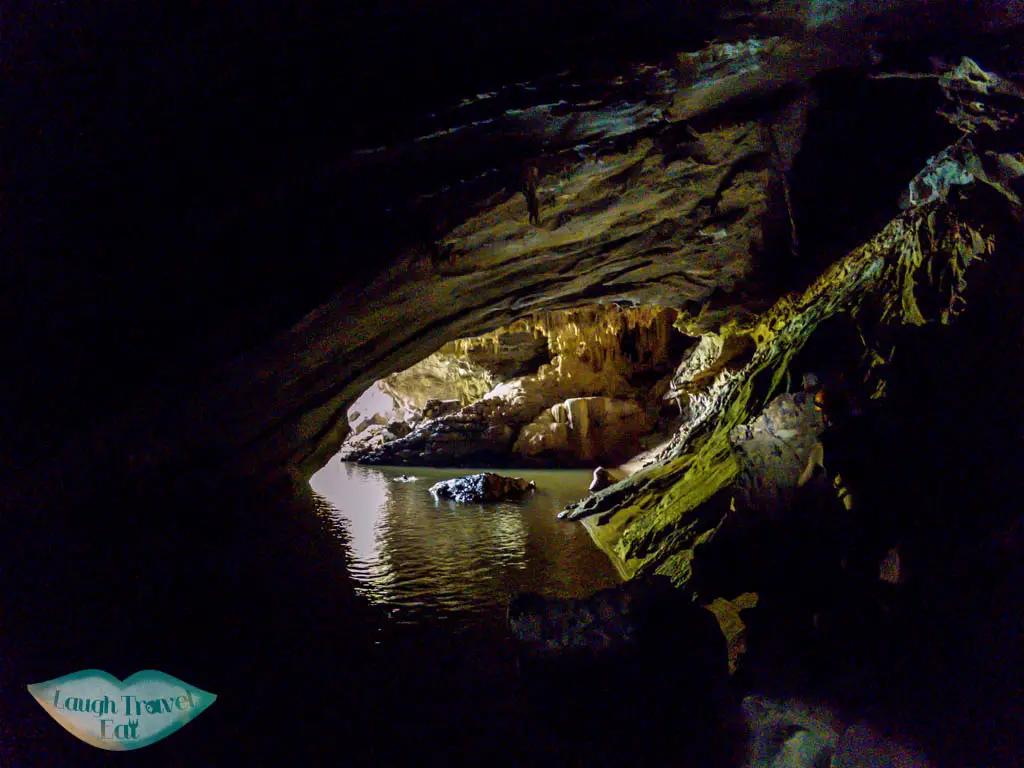 Note: I took my GoPro inside for the cave otherwise we left everything with our porter.
It was a little easier to swim back out since we were going with the current, and our kind porter had made us tea or coffee. There were some snacks, too, but I wasn't hungry yet!

Ma Da Valley and Lake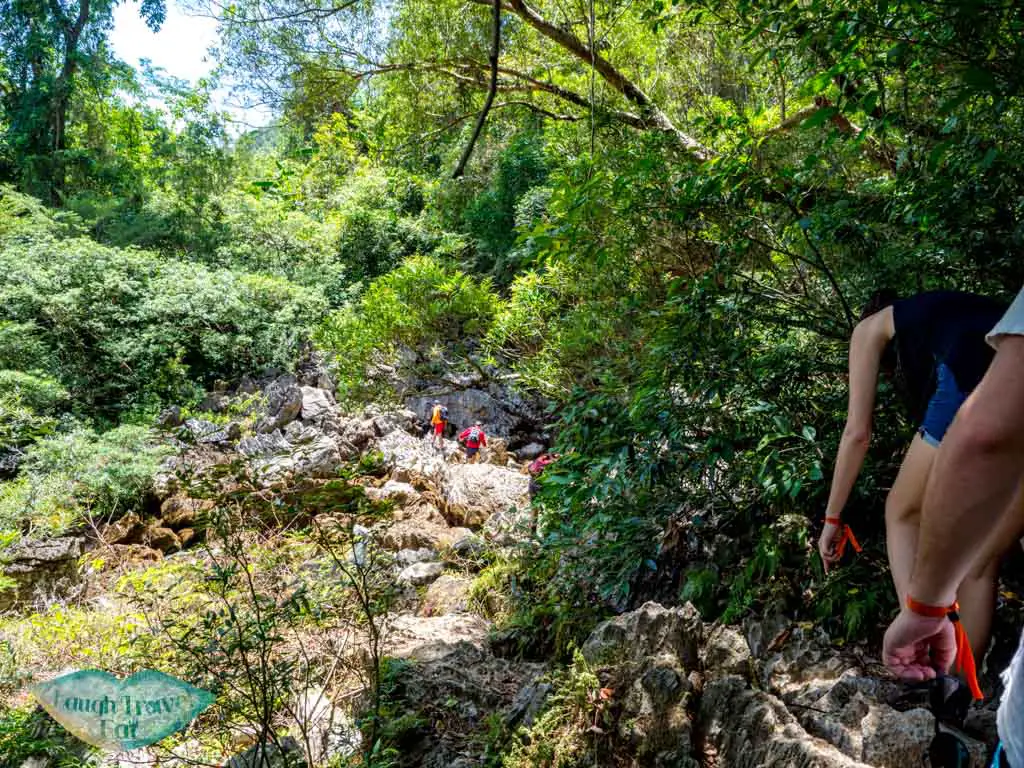 The trek from Tra Ang Cave to the Ma Da Valley where our lunch awaits is 1.5 hours long. Aside from the initial stretch where we had to climb through a series of karst rock boulders, it's not a difficult hike. However, definitely put on sunscreen and mosquito repellent as this is the part where I was eaten alive.
Once we reached Ma Da Lake, we spotted the lunch campsite and the beautiful lake itself. There are three cliff jumping points, none of which I tested out myself – at 1m ,2m , and 5.5 m high. The water was cool and the group that was going in the other direction was just ready for lunch so it was our turn to frolic in the water.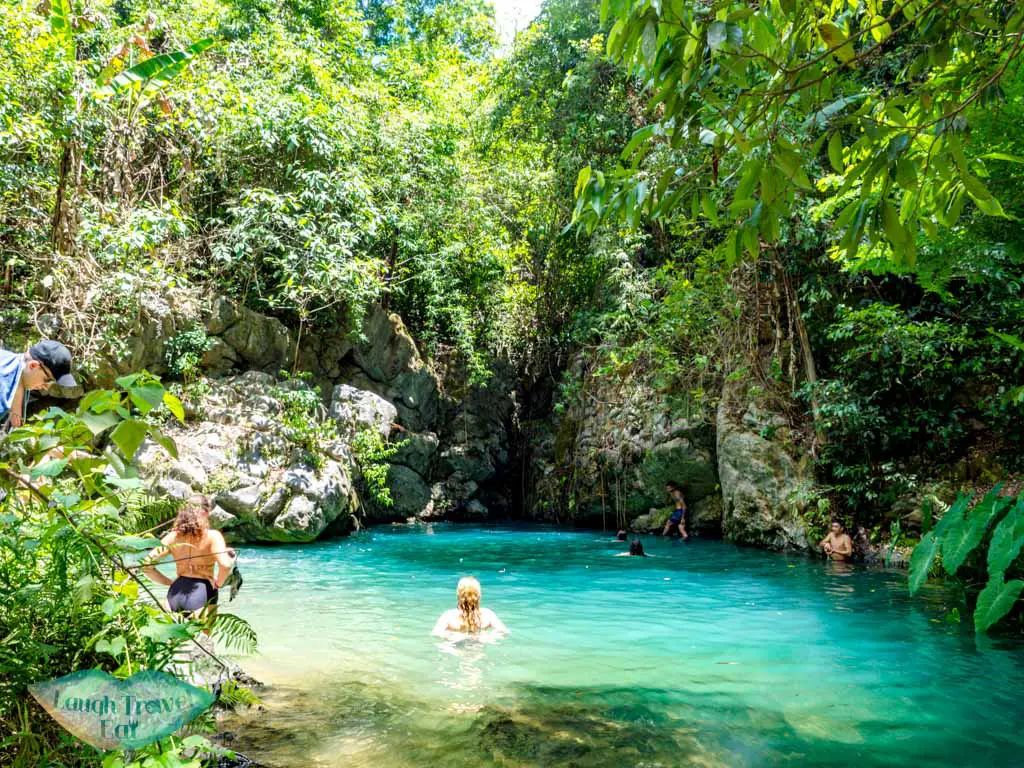 Lunch was a picnic affair with roast chicken, rice paper with cucumbers, veg, and rice with their special spicy sauce. Messi taught us how to roll it the spring rolls and it was time to dig in.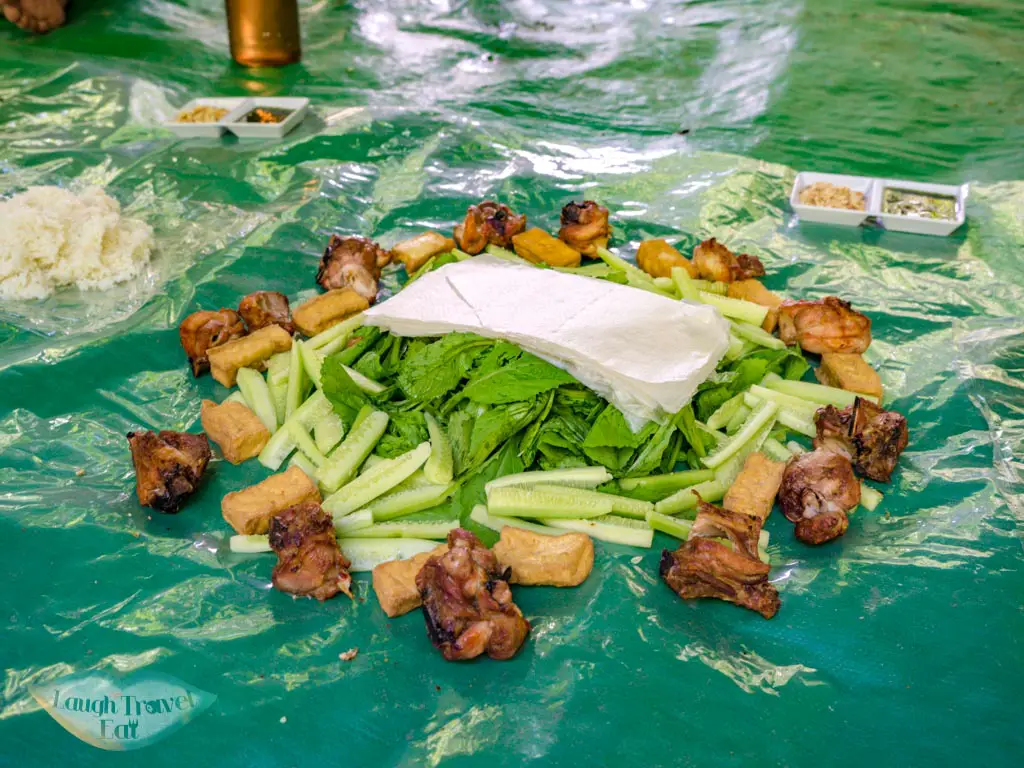 They also refilled our water bottle if we needed – so don't worry about running out!

Elephant Cave
After lunch, we got dressed again and start the hike to elephant cave, which is about an hour. This is the part where we had to walk through water and past poison ivy. The canvas shoes make it easier to walk in water but it is fairly uncomfortable if you are not used to it. That said, the sceneries was gorgeous and definitely worth it.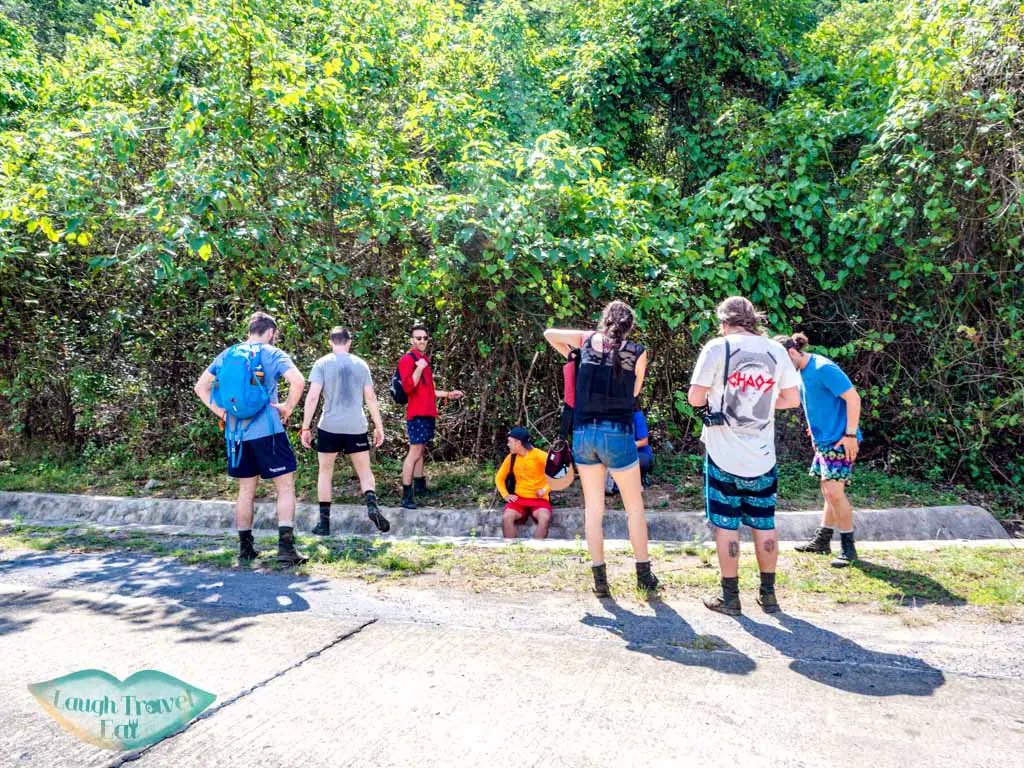 We exited back on another section of the Ho Chi Minh Trail and the Elephant cave is about another 10-15 minutes from there. The sun was hot against our back as we made our way to the path that leads up to the Elephant Cave.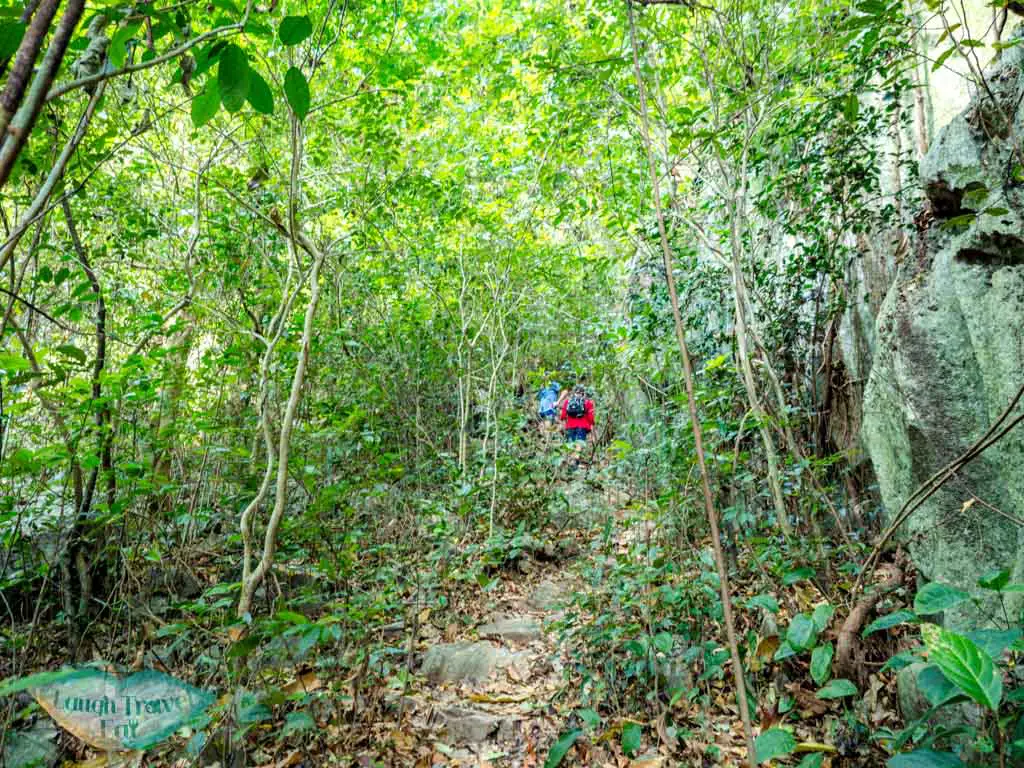 It was an unexpected tough hike up with us clambering up almost the entire time. But it was worth it to see the cave entrance framed by the lush vegetation in front of it.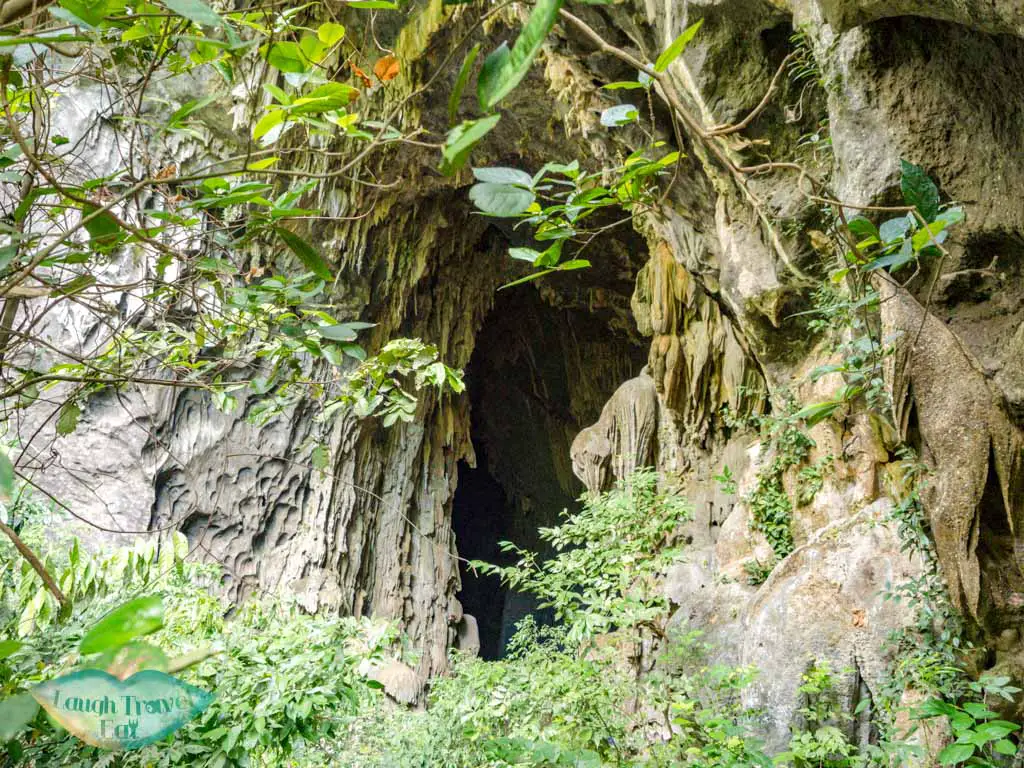 The cave is named after the elephant stalactites by the front of the cave and also found by man named elephant in Vietnamese.
The other side is turtle entrance, where – you guessed it – there is a turtle stalactite. It's a short walk between the two but a little rocky with the cave ground.
Both entrances are beautiful in a different way. The Elephant Cave entrance has a steeper incline in while the turtle entrance is fronted by the jungle itself.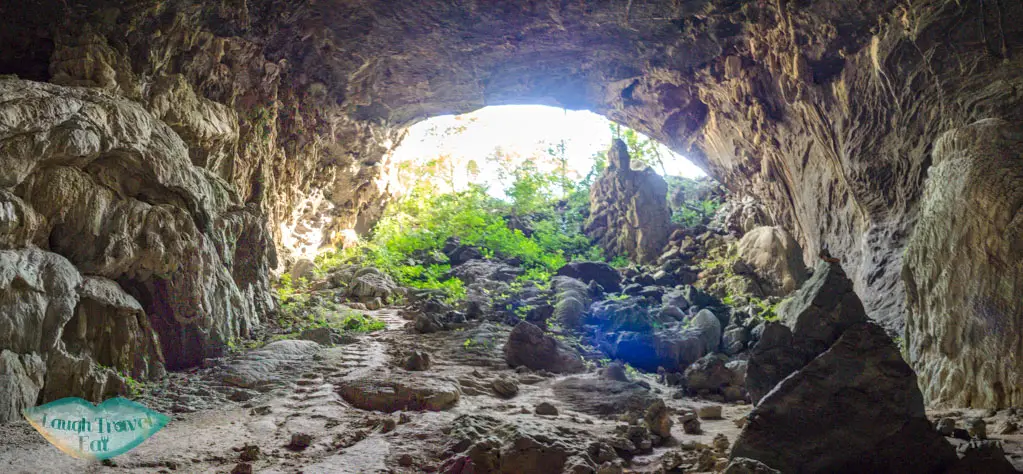 The jeep is waiting for us at the Ho Chi Minh Trail with cold drinks! They asked us before we left whether we want beer or soft drinks – I was the only one who got a Cola while everyone has Bia Saigon. Once everyone had finished, we piled back on the jeep and made our way back to the headquarters. I honestly had a great time and would recommend any of their tours!