Living abroad in a city, working without an office, and experiencing another culture with like-minded individuals, all without having to worry about logistics! Such is the allure of all the remote work travel companies out there, but not all of them are a good fit. While I wouldn't call myself a fully sustainable traveller, I try to do as much as I can when traveling. This is why when I saw that Venture with Impact offers volunteering placement with a charity, it was the perfect choice for me to spend a month in Chiang Mai. But don't just take my word for it, here's a breakdown of my month with Venture with Impact:
Why Venture with Impact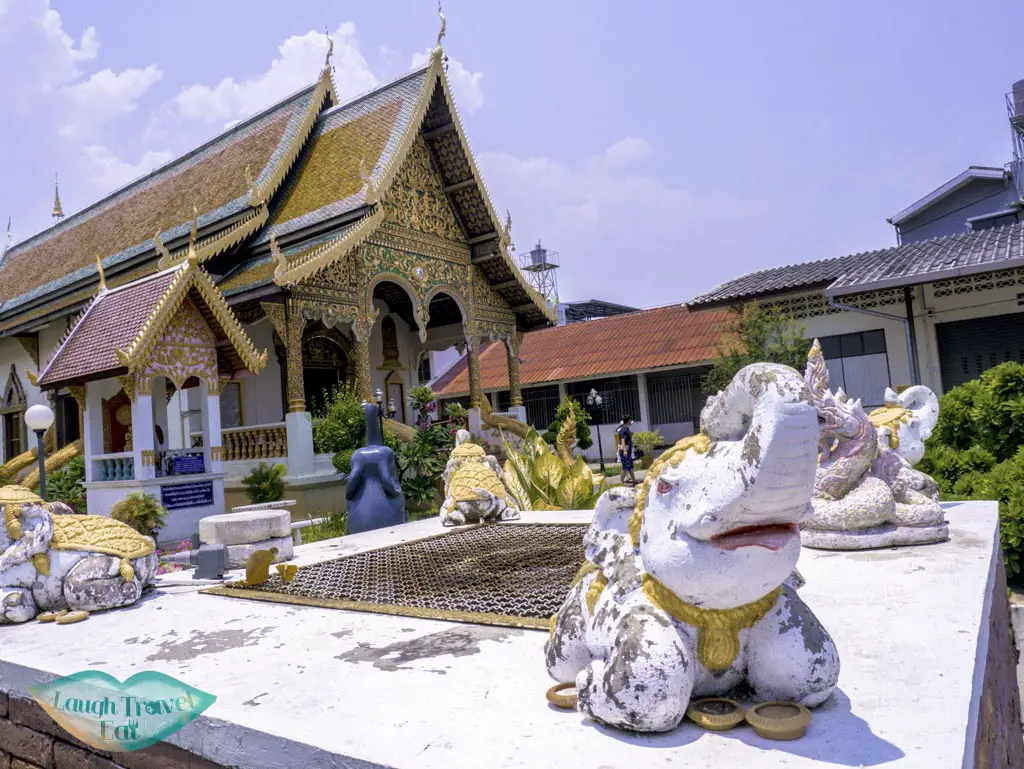 Venture with Impact stood out because it also offers skill-based volunteering with a vetted local charity. Unlike the type of gap year or work away volunteering that people participate in, VWI personally vets and matches organisations with volunteers, meaning that there is a genuine need and help. More on that below!
They also set you up with apartments with high-speed internet, taking away the hassle of finding the right place and dealing with landlords. You will also have a staff there to support you as well as other participants to hang out with, so basically an inbuilt support team! For example, this is where we stayed for April 2018 VWI Chiang Mai:
Remote work and daily life
For my month here, the other girls are all working full US hours, which means they enjoy the day and work at night. However, not all the participants are working full time as the volunteering aspect attracts people to take a career break or go part-time to embrace the experience more.For the most part, we are working from our own apartment for convenience, though there are plenty of cute cafes around Chiang Mai for a change of sceneries, too. Given that Chiang Mai isn't that big and the availability of Grab, it was easy to go explore for a few hours if you feel like taking a break! See here for a day in life.
Volunteering with charity
Venture with Impact matches volunteers with organisations based on high-level skill set. For example, a girl who was in Chiang Mai with me works as a homeless shelter coordinator volunteers with Jojo's Sanctuary, who creates a foster care system that's lacking in Thailand. The commitment is six hours a week, and how much you meet and how long you volunteer for is completely up to you and your charity.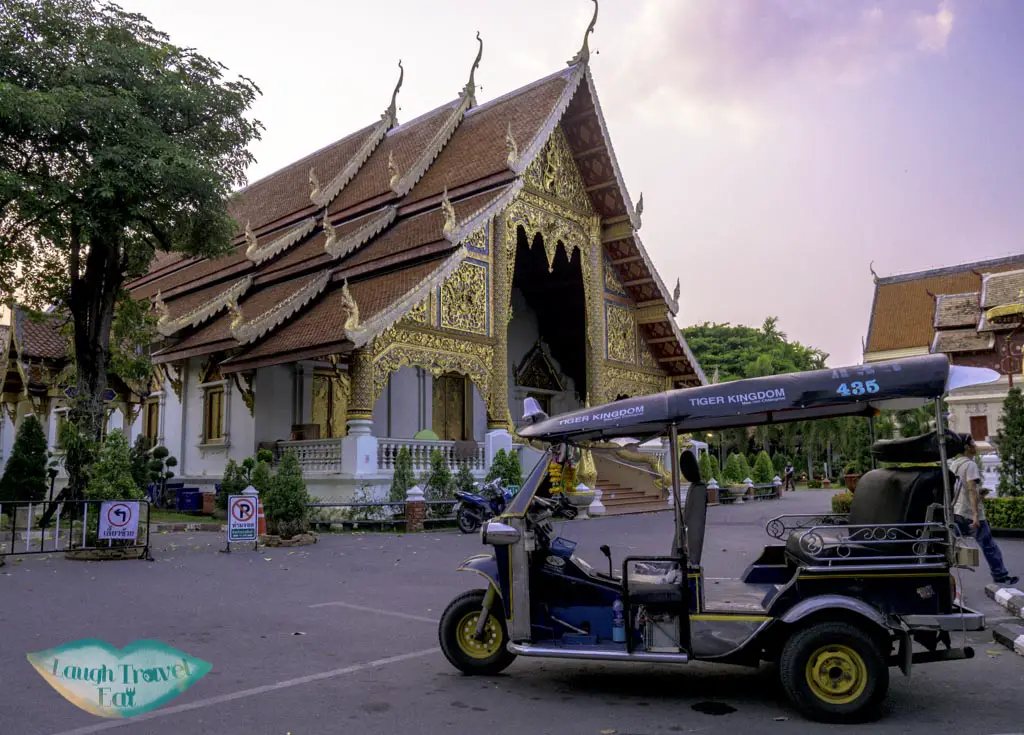 Each charity is hand-picked and vetted by the staff at VWI, who personally meet with them and send them CVs of the candidates to choose from. I volunteered with Philanthropy Connections to help them do a social media audit and work on what needs to be improved, and how to take action.You will be connected with your charity before your visit, and bare in mind that most of them would be keen for you to help them as much as possible. They key is to make sure you only sign on for what you can reasonably accomplish, especially if you are juggling a full-time job. Managing the expectation of both sides is important!
Activities with local tours
As a company that values local charity, VWI chooses local tours that benefit the people and organises tours every week. We ended up going to the Sticky Waterfalls, doing an overnight hike at Doi Inthanon, and trying our hands on cooking some Thai food.Of course, you are also able to explore the city on your own, with or without your new friends. My mum visited me during the trip and we visited Chiang Rai together to see the White Temple – more amazing day trips from Chiang Mai here.
Living in Chiang Mai
Chiang Mai has long been a hub for digital nomads and it's a beautiful blend of Thai and western influence. With an old town as well as Ninmman, the expat area, there are beautiful temples, wonderful cafes, delicious restaurants, as well as night markets waiting for you to explore.
Currency and living costs
The living costs here is also much lower than western cities, with a meal costing as little as 40 Baht, which is less than 2 USD. Though if you are eating in a restaurant, a meal with drinks usually hovers around 150 baht. Most of the restaurant prefer cash payment, only a selected few will accept card so it's best to have cash on you. There are plenty of ATM around town that is safe to use, therefore it shouldn't be an issue.Getting laundry done is relatively inexpensive, pricing about 40 baht per kilo and usually available to pick up the next day.
Apartment
We stayed in Santitham, an area north of the old city and northeast of Nimman. I ended up with my own studio instead of sharing as it worked out cheaper, and it's a lovely condo with a sliding door that separates the living room from the bedroom, a small functional kitchen and bathroom respectively.
Transport
Getting around Chiang Mai is perhaps best done on a scooter or motorbike, providing you have a valid license. The police are known to spot check and fine anyone who can't produce one.However, if you are like me and can't ride a bike to save your life, then cycling and Grab are your next best options. There are stationless bikes for rent now throughout the city, most notably the orange MoBike, all you need to do is download the app.Grab is great especially if you are a group as it can be cheaper than a Songthaew, and more direct. They often run promotions, too, and a ride around Chiang Mai old city and the immediate area is about 60 baht.
Eating
Thai food tends to be quite spicy, so if you can't deal with it, the one phrase you need to say is: Mai Pad, but often times they'll just throw in a chili for good measure! I even got a super spicy papaya salad by accident because the previous customer had ordered a lot of spice and the mixing bowl was still full of it.Another thing to note is that if you order a juice, you must tell them not to add sugar because it's standard to put a fair amount in.Thailand has abundant fruits and you can often buy them at the side of the road for great prices. I've gotten a papaya for 20 baht and two mangoes for 25 baht! Prices are usually per kilo, but you can also find cut and washed fruits in the market.
Chiang Mai is also a great place for vegetarian, with many veggie restaurants spread across the city. Many restaurants offer a vegetarian menu as well. However, be careful of oyster sauce and fish sauce as more often than not, the restaurant would still use it for vegetarian dishes.
Note: I was hosted by Venture with Impact for the trip but all opinions are my own. Thank you Lola from Miss Filatelista  for taking the photos of me at Doi Inthanon featured in this article.