Thailand is one of the most popular countries to backpack and two weeks would be enough time to see some highlights! Arguably the best country for both beginner and experienced backpackers, you can meet like minded travelers in cultural and foodie cities or go off the beaten path and experience the local life or natural sights. Whether you enjoy Here are a few two week itineraries for you:

Top tips for backpacking around Thailand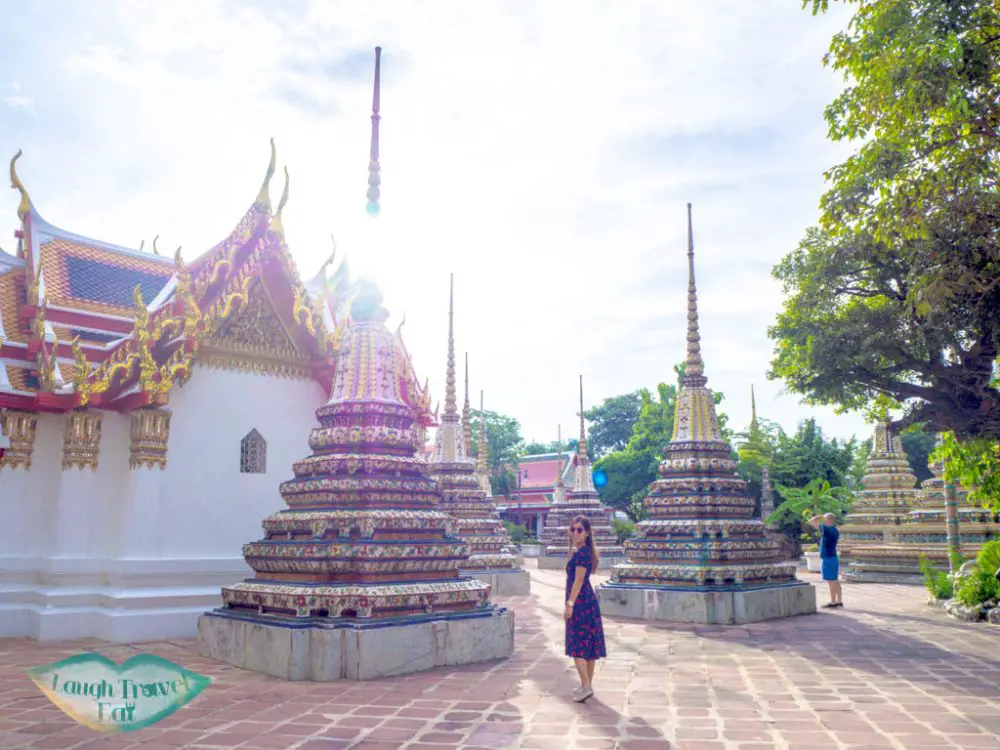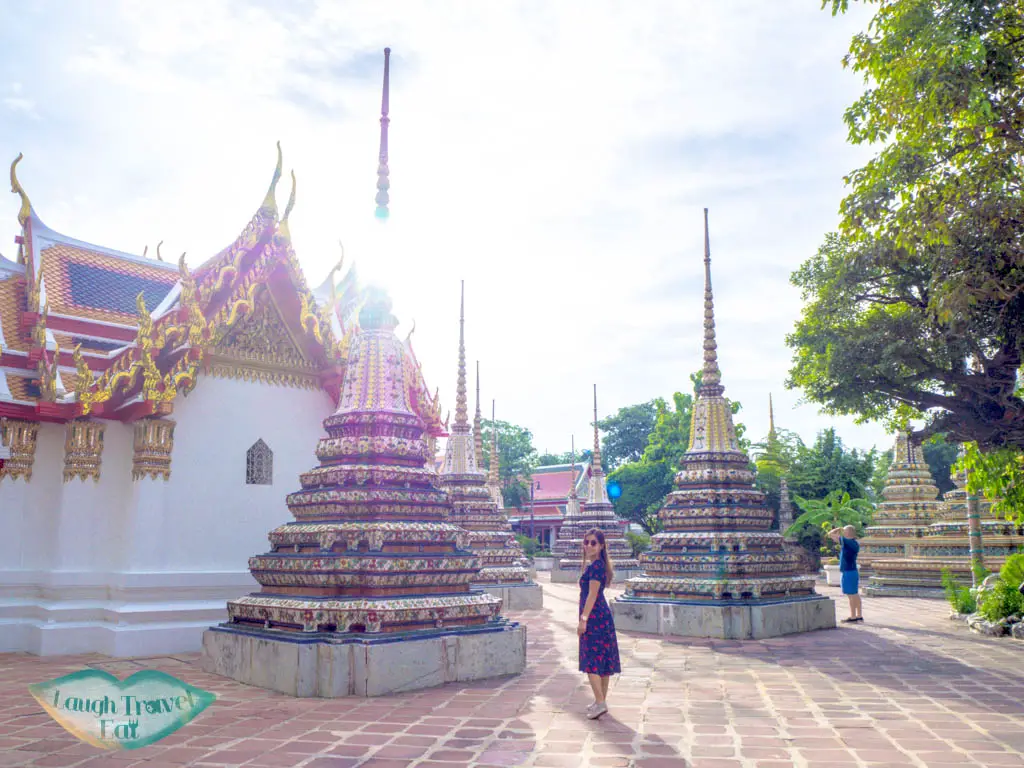 If you are a first time visitor, I'll definitely do the highlight itinerary and see all the top cities. While the path is well trodden, it is equipped with all the services and amenities you will need.
Don't rush the cities
Another key thing to remember is not to rush your time in a city. Bangkok is a city that I have returned to time and time again and still find something to do and – most importantly – to eat. The same can be said for Chiang Mai, where I've lived for a month and fell in love with the north. 

Budget time for travel between cities
You should also budget time for traveling between cities or consider a night bus. Personally, I'd rather travel during the day since I don't feel safe or enjoy night buses. Bear in mind that it's not easy to sleep on one of those and that'd lose you a day anyway.
A lot of the times, if you plan to go with the flow, you might not get the best transfer time. You can look online in advance on websites like 12GoAsia and book (and save some cash). I have checked and often prices are pretty much the same.
The Ultimate North to South
Heading to the land of smiles for the first time? Then this itinerary is for you! Perfect for both solo travellers or a group of friends. When in Thailand, you have got to visit the jewel of the north: Chiang Mai; the capital: Bangkok; an island in the south: Koh Phangan. Then I simply cannot choose between Krabi or Phuket, so that means both should be on the list.

Chiang Mai – 3 days
Day 1 – temple hop, cooking class and massage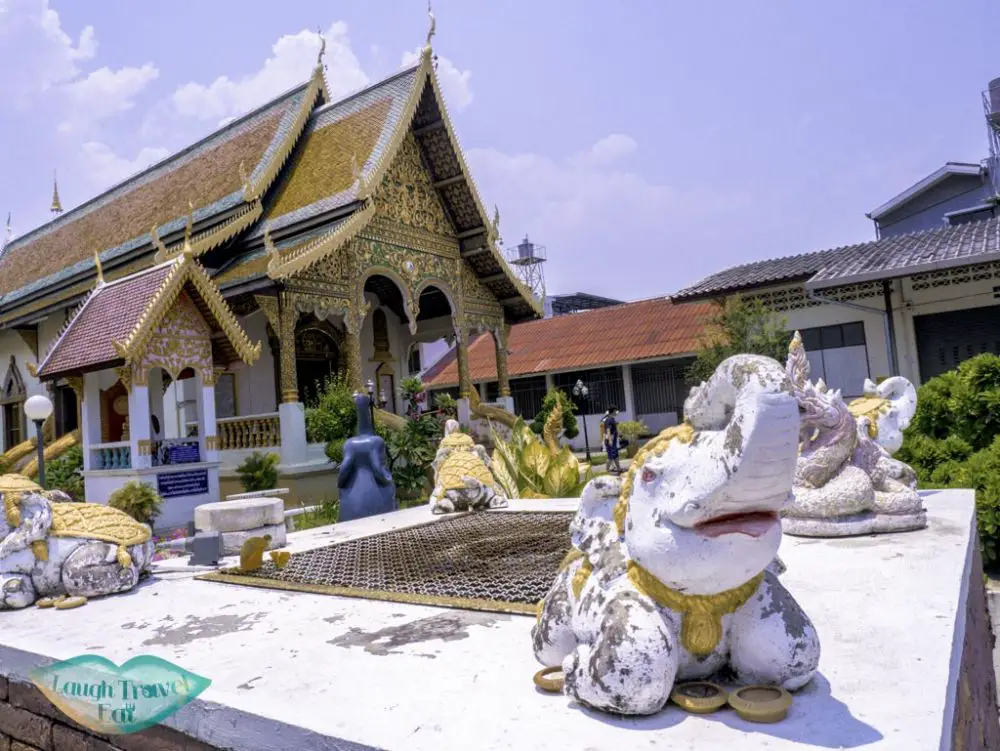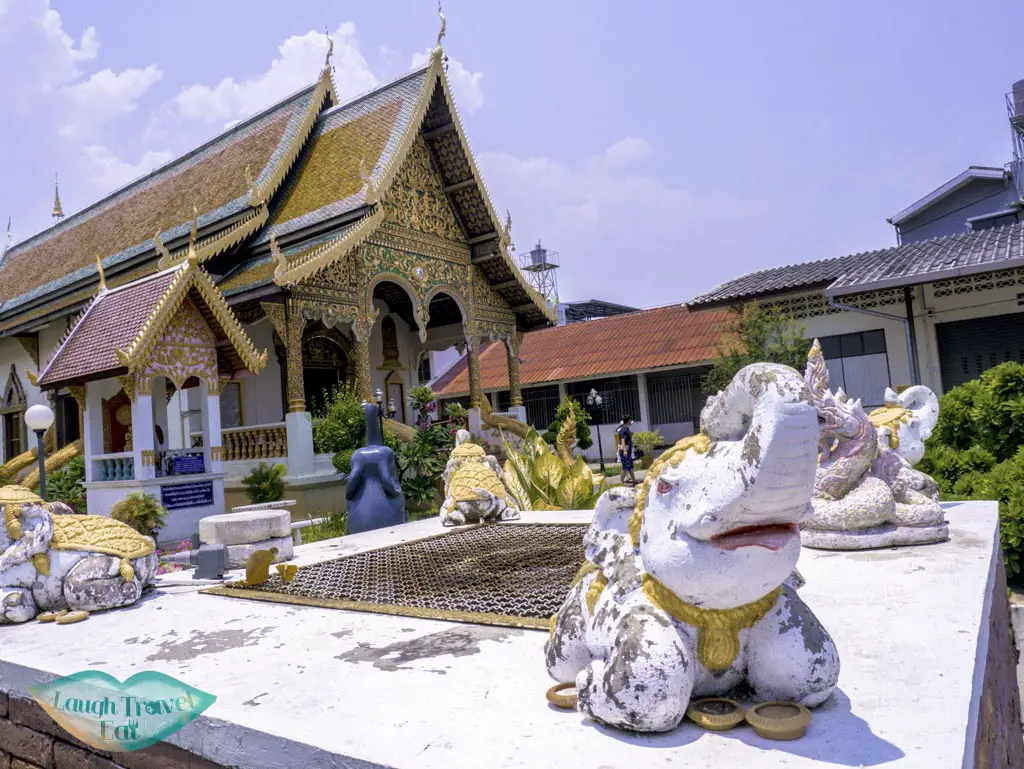 Chiang Mai is famous for having a temple on almost every street. Most of them are situated within the old town, marked by the ancient city walls. Of course, not all temples are created  equal – you'll find my top ten temples to visit here.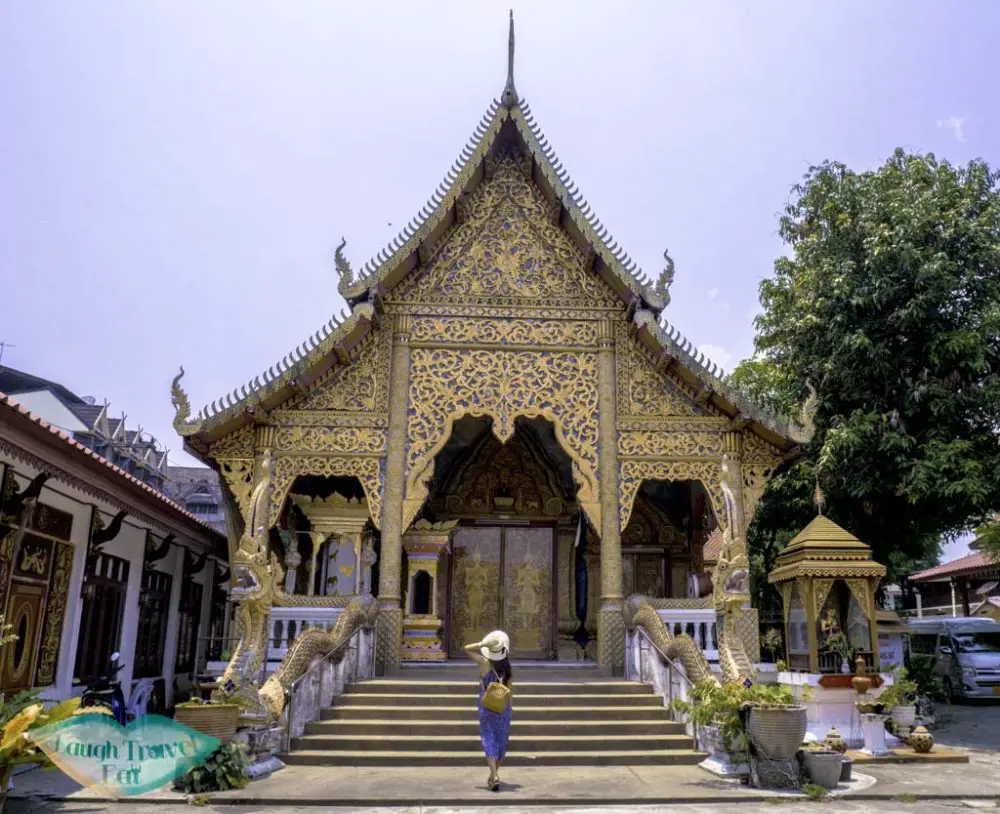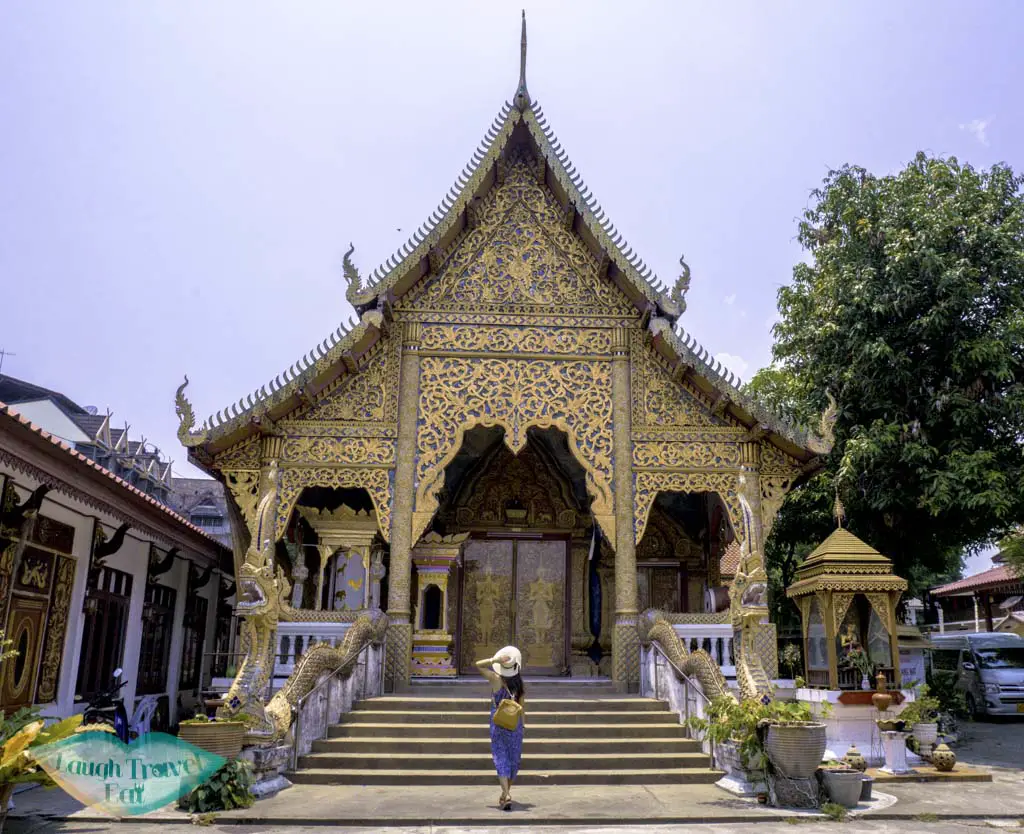 Chasing temples all day gets tiring, so I'd pick and choose which ones to do and get them done in the morning or afternoon. Bear in mind that most of them close before sunset, usually around 5pm.
A half day cooking class is another great idea. Did you know that north and southern Thai cuisine are different?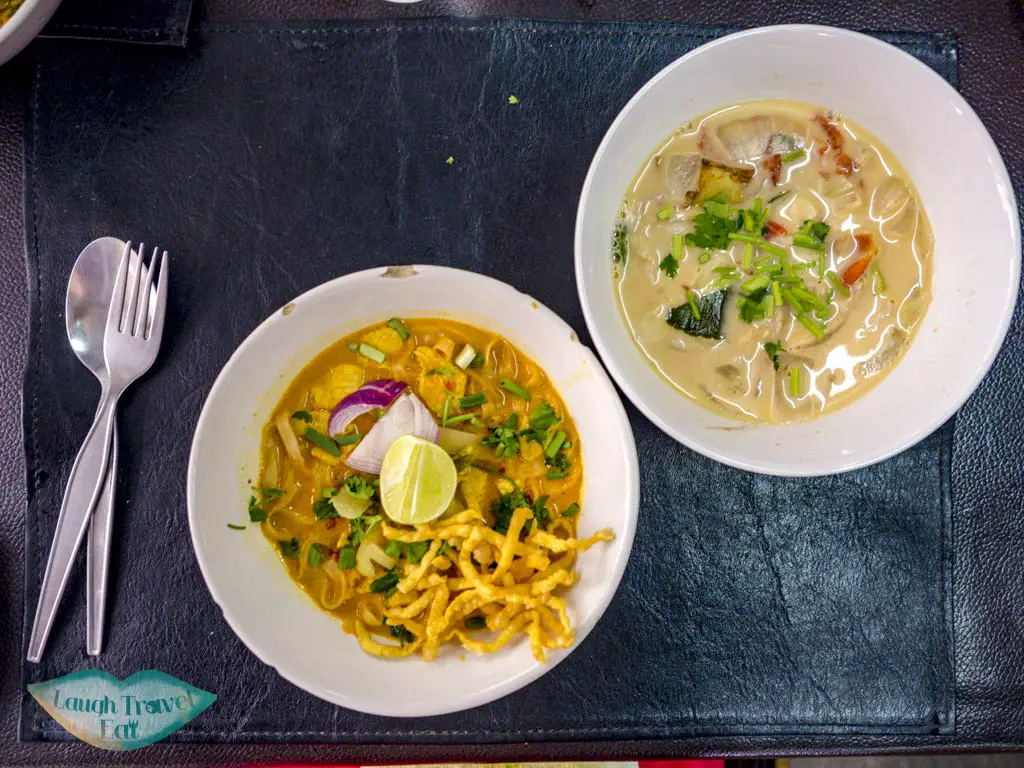 While dishes like Pad Thai and Tom Yum soup have become universal, Chiang Mai belonged to the Lanna Kingdom back in the days, and not Siam, and they have some specialties that are not available anywhere else such as the amazing Khao Soi, a coconut curry soup noodles.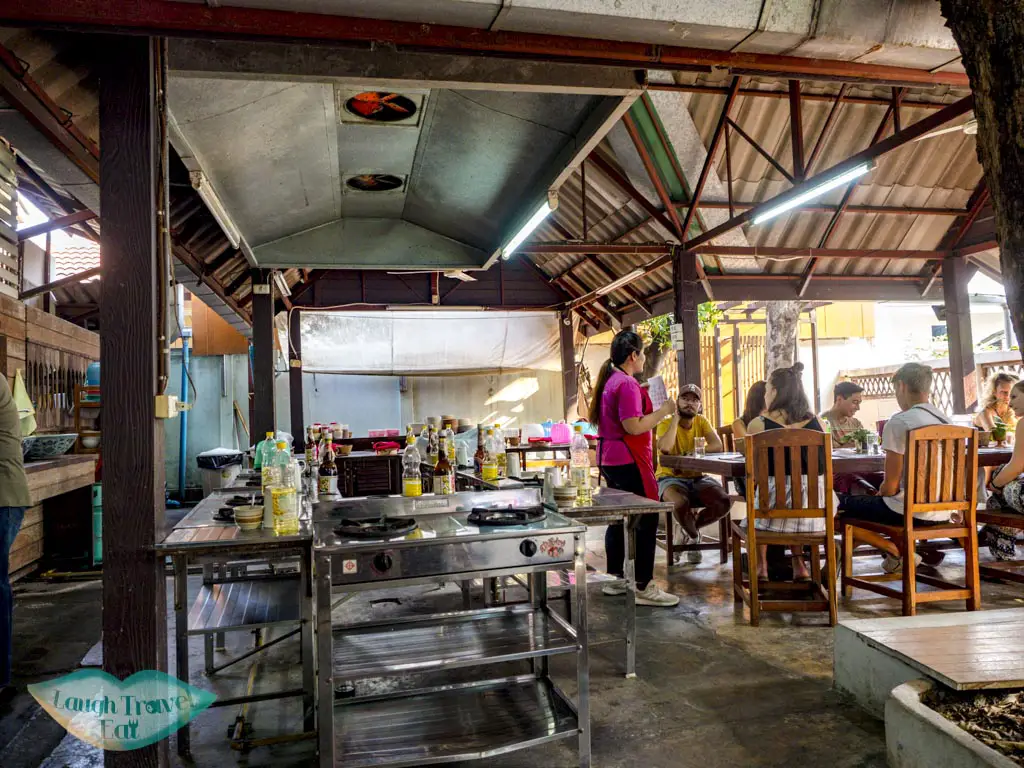 A good quality one that's in the town center is the Asia Scenic. Their half day cooking class involves a market visit and cooking four different courses: soup, noodles, curry, and spring rolls.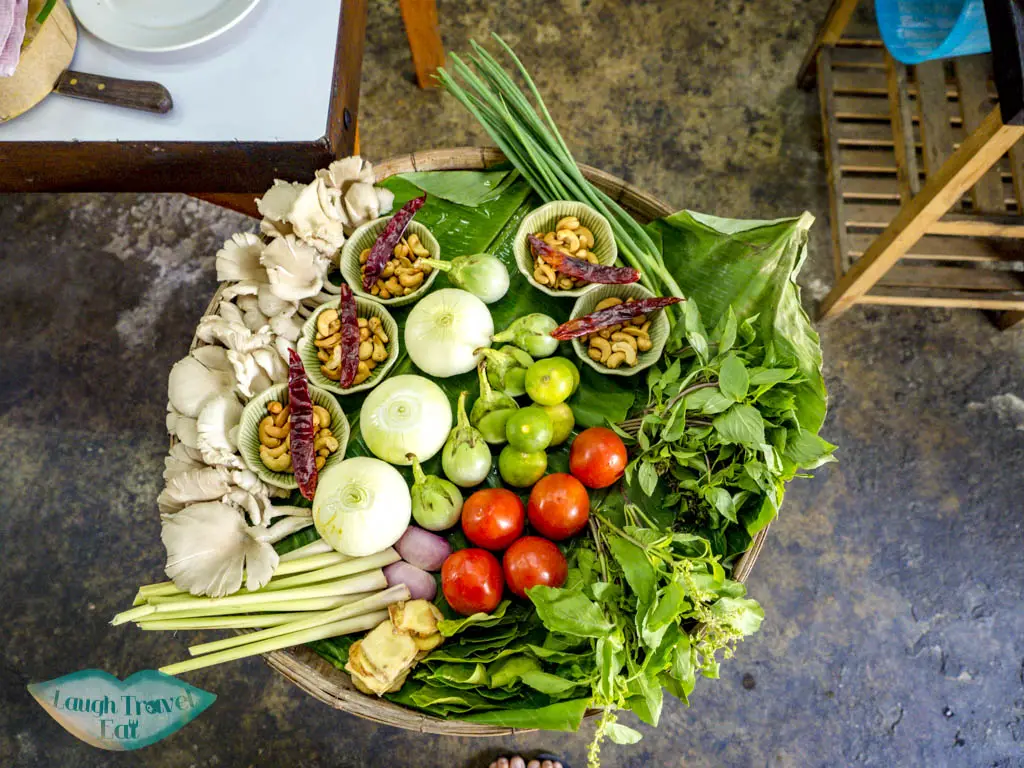 I love the little cook book they give us at the end, too!

Day 2 – Day trip to Chiang Rai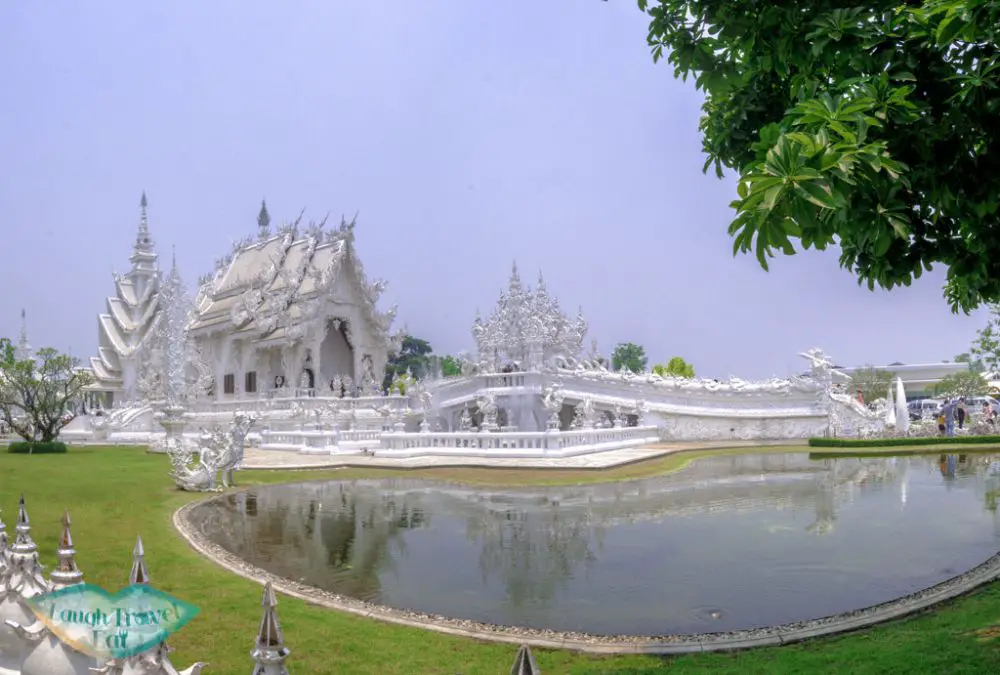 One of the most iconic landmarks in Thailand is the White Temple, a magnificent piece of art built by the renowned Thai artist Chalermchai Kositpipat.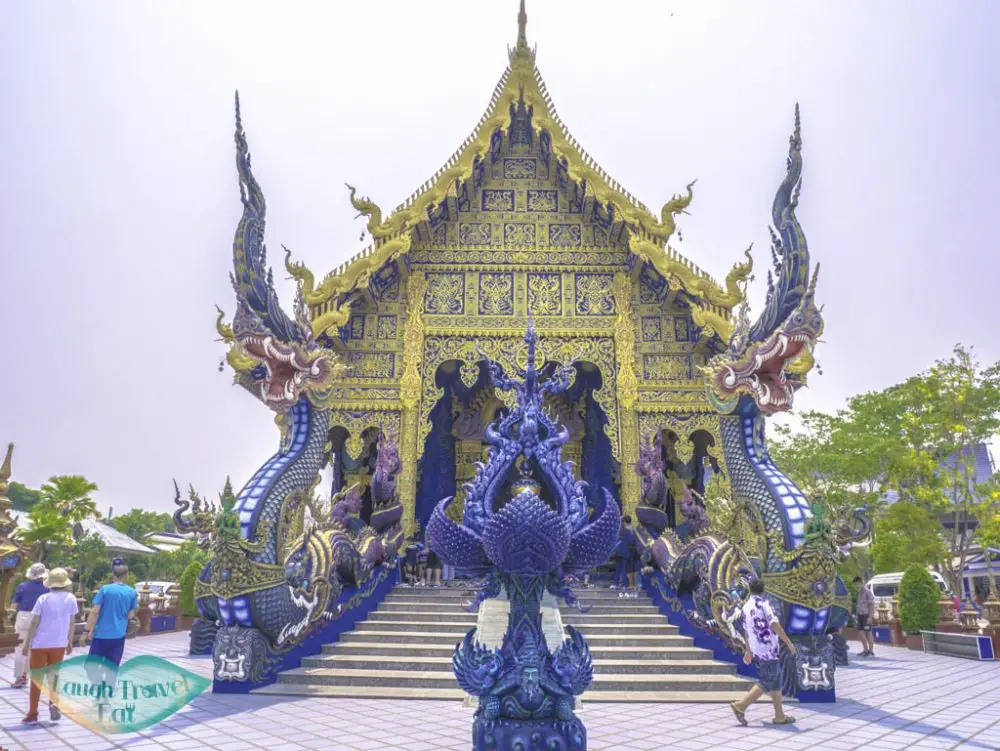 The trip to Chiang Rai from Chiang Mai takes three hours but most day trips also take you to the Blue Temple and Black House by the same artist.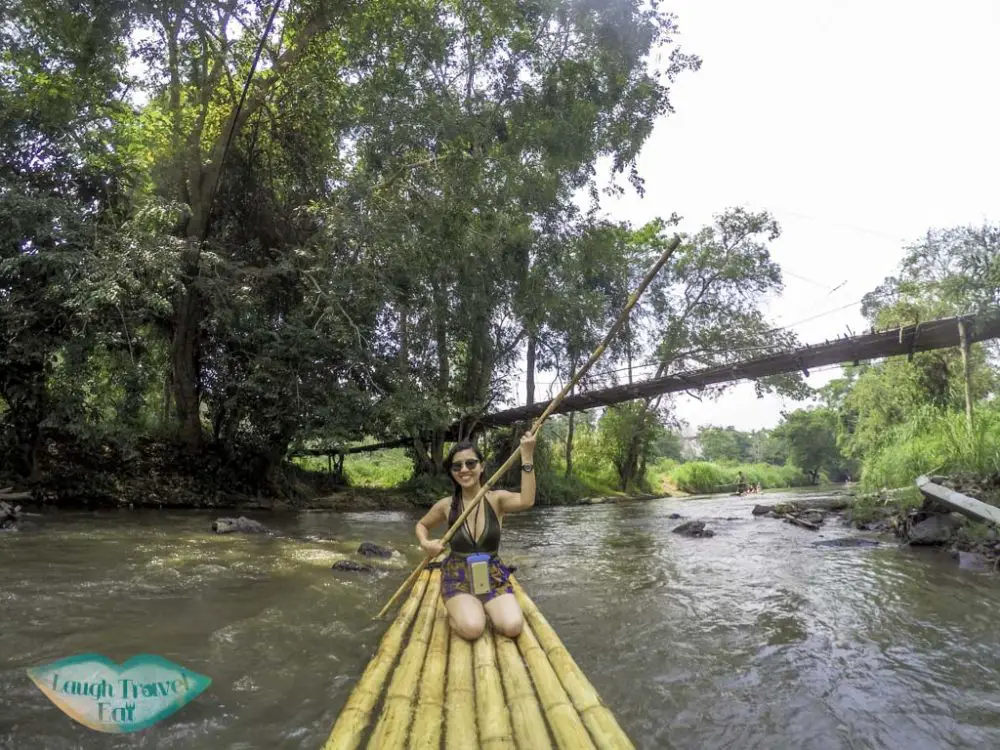 There are plenty of other choices, too.

Day 3 –  Doi Suthep and head on to Bangkok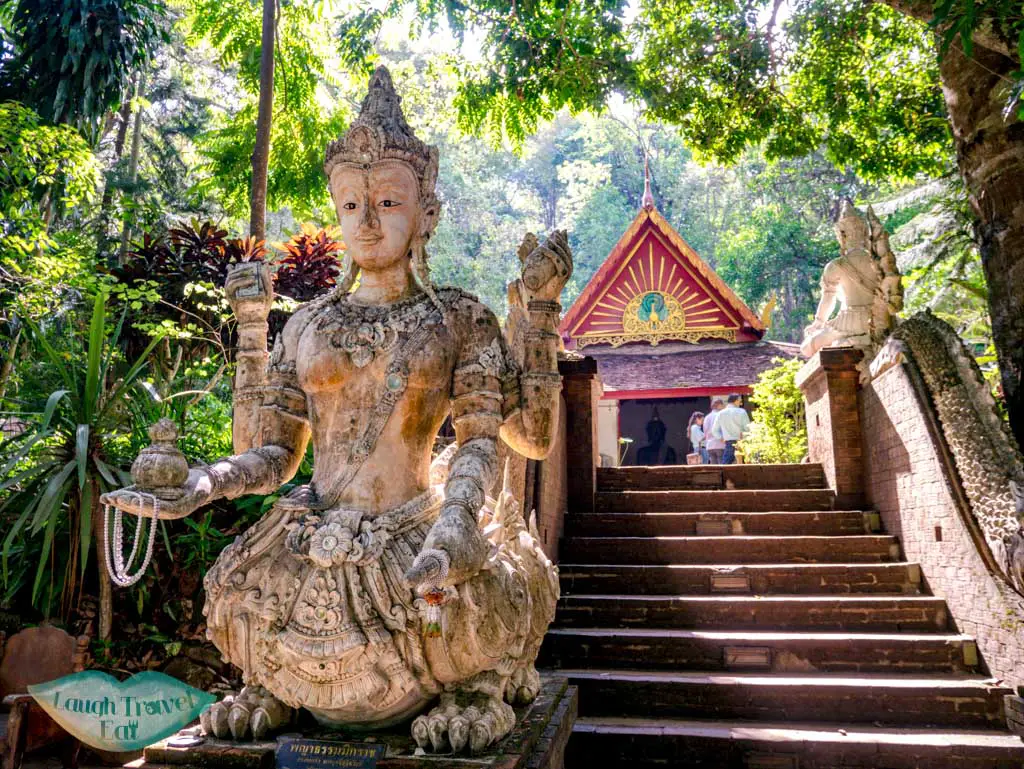 Doi Suthep is famous for the holy temple which is said to contain a piece of Buddha's shoulder bone. It was founded in the 14th century, and according to its finding legend, on a site where the white elephant that carried part of the bone dropped dead.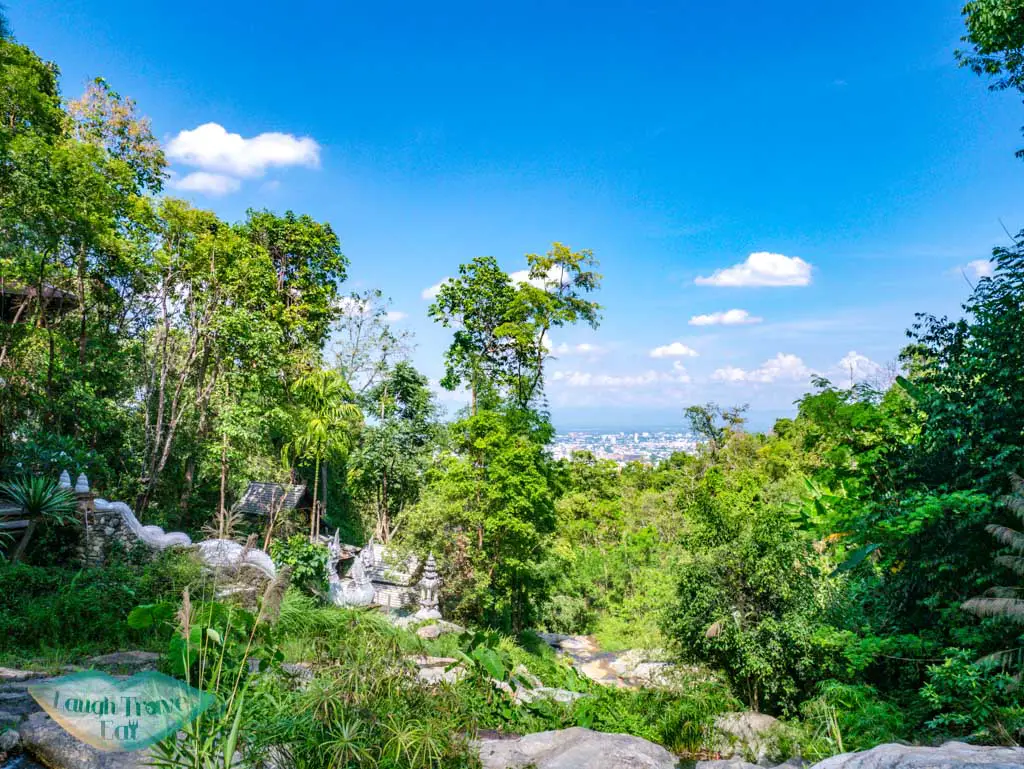 You can hike up from the foot on the Monk's Trail, or drive up to the bottom of the long staircase to go up. There are also various waterfalls and other small shrines on Doi Suthep, which you can easily visit on a motorbike.

Chiang Mai to Bangkok
There are various ways to get between Chiang Mai and Bangkok and the fastest way is flying. But I highly recommend taking the overnight train along with the local Thais for a full experience. The second class sleeper has air con and staff who turn your seats into bed and make them for you!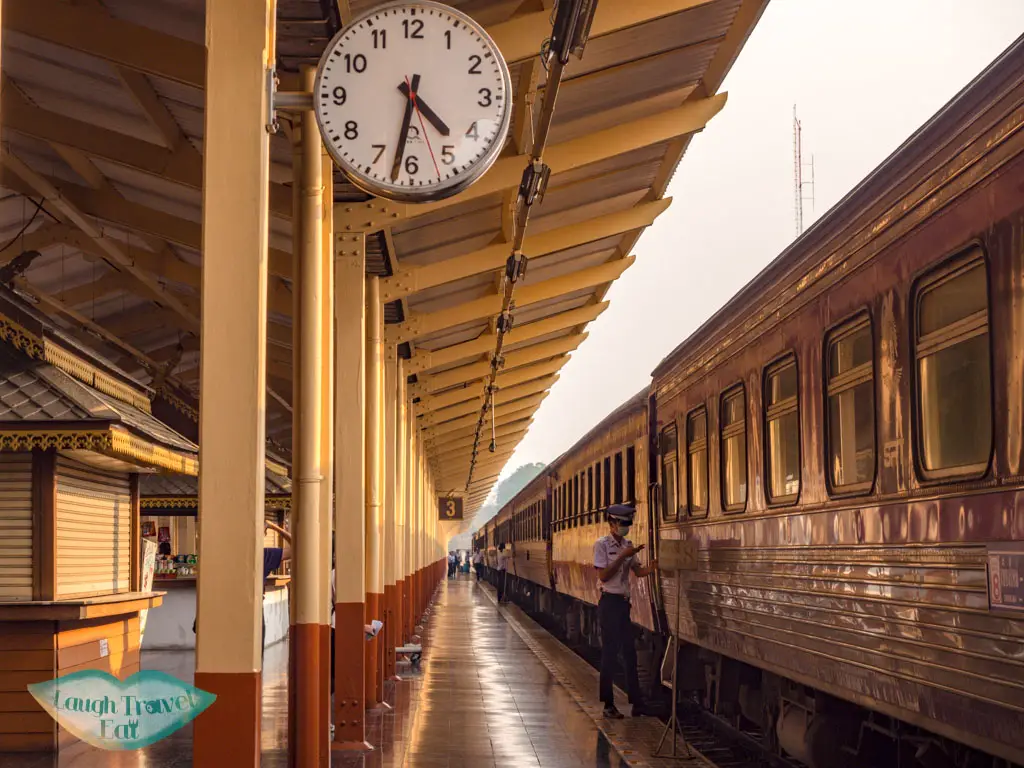 Two trains, one slower and one faster, depart from Chiang Mai Train Station nightly at 5pm or 6pm and arrive in the morning in Bangkok. Since booking tickets in Thailand requires you to be there personally, I got mine through Bookaway and collected it at the travel agency near the old city. Or you can get it from 12GoAsia and collect it on the day near the train station.

Bonus: Chiang Mai has great weekend markets that you shouldn't miss if you are there on a weekend.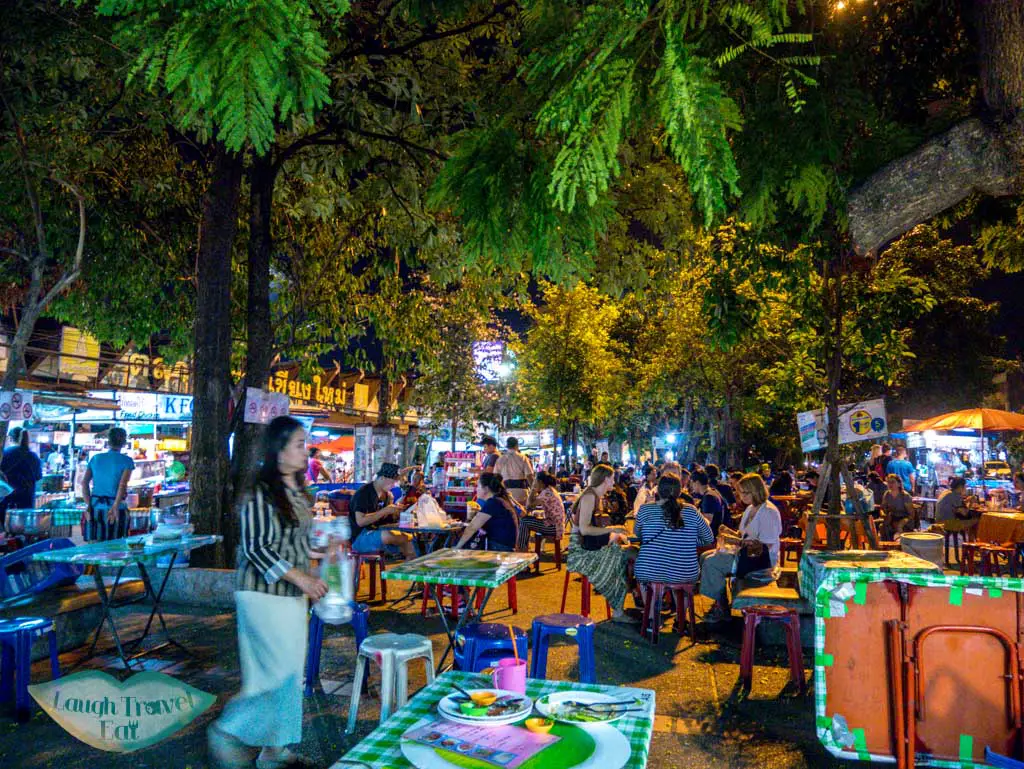 On Saturday, it's located on a street that extends diagonally southwest from the southern gate of the old city. On Sunday, the market sprawl across the entire town, radiating out from the Three Kings Monument. For more market information, see my Chiang Mai market post here.

Where to stay in Chiang Mai
There are many great areas in Chiang Mai, with Grab available and new city buses that run around town. Here are my top picks:
Budget: just outside the north gate, @Box Hostel does not only offer modern dorms at great prices but also free bicycle rental.
Mid-range: For a mix of traditional Thai and modern design, Floral Hotel Thapae Gate Chiangmai near ThaPae gate is a good pick (but no lift). Phra Singh Village is also a great mix, plus it's pretty new!
Splurge: right in the heart of Old City with traditional design and architecture, Baan Boo Loo Village offers gorgeous villas that make you feel relaxed and immersed in Thai culture.

Bangkok – 4 days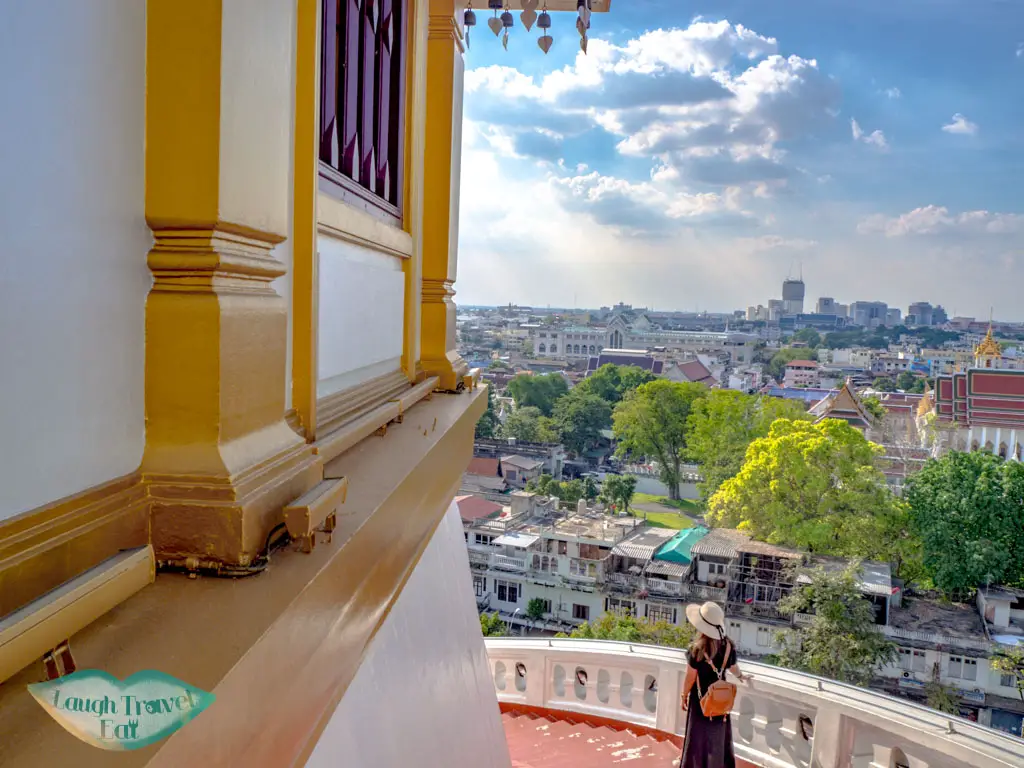 As I've mentioned before, I can spend days, if not weeks, in the Thailand capital. But it's not possible so for a first time visit, 4 days would be optimal.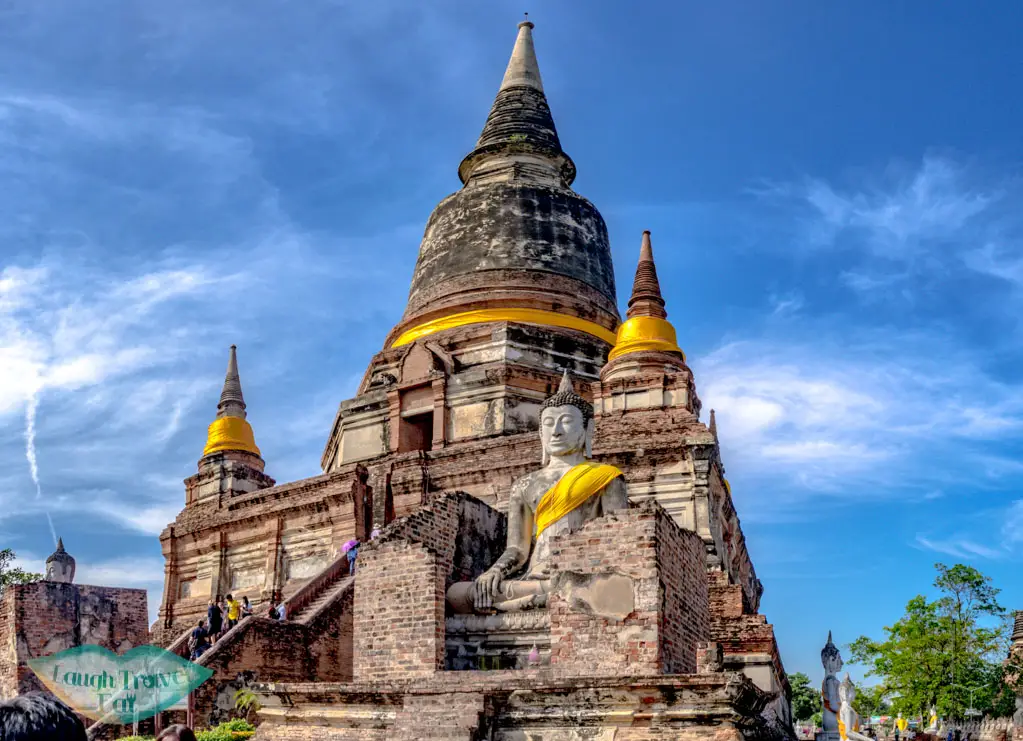 And I recommend a day trip to Ayutthaya instead of the seaside tour that I did to see the ancient Siam capital.

Where to stay in Bangkok
Budget-Midrange: Daraya Hostel is by far one of the favourite hostels I've ever stayed in. its location makes it convenient to reach both the BTS and the canal ferry to the old town. The self-service breakfast was amazing, everything clean and spacious.
Splurge:  Siam Kempinski Hotel Bangkok is a little more to the south but in the same area. It's a nice place to escape the city with a pool for you to cool down, too.

Koh Phangan – 2 days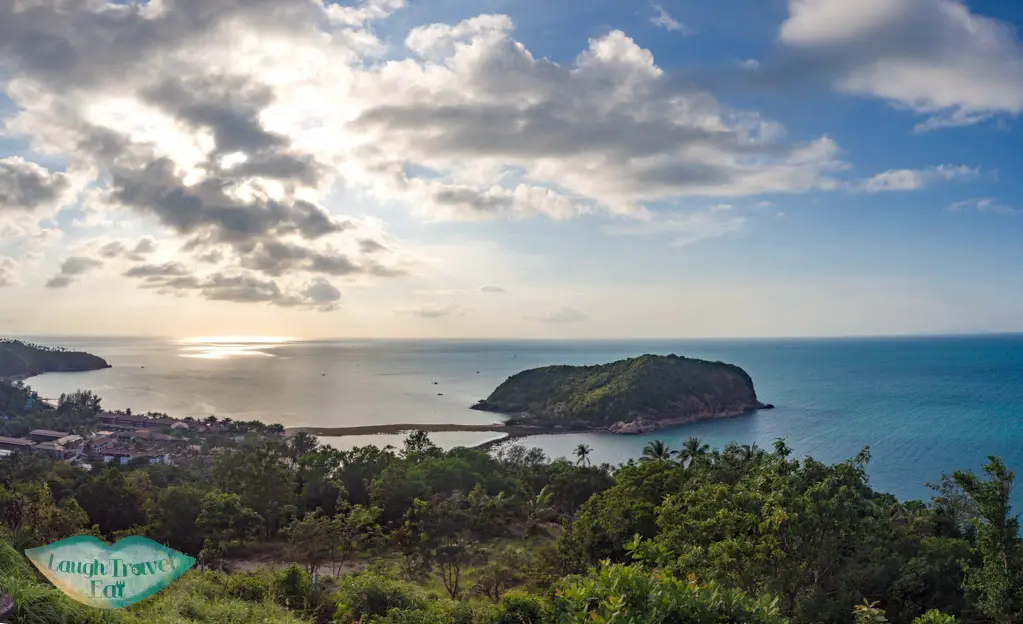 Whether you plan to go there for partying or not, Koh Phangan is an island with great beaches and natural beauty. The infamous Full Moon Party happens around full moon, so plan your trip accordingly if that's your aim.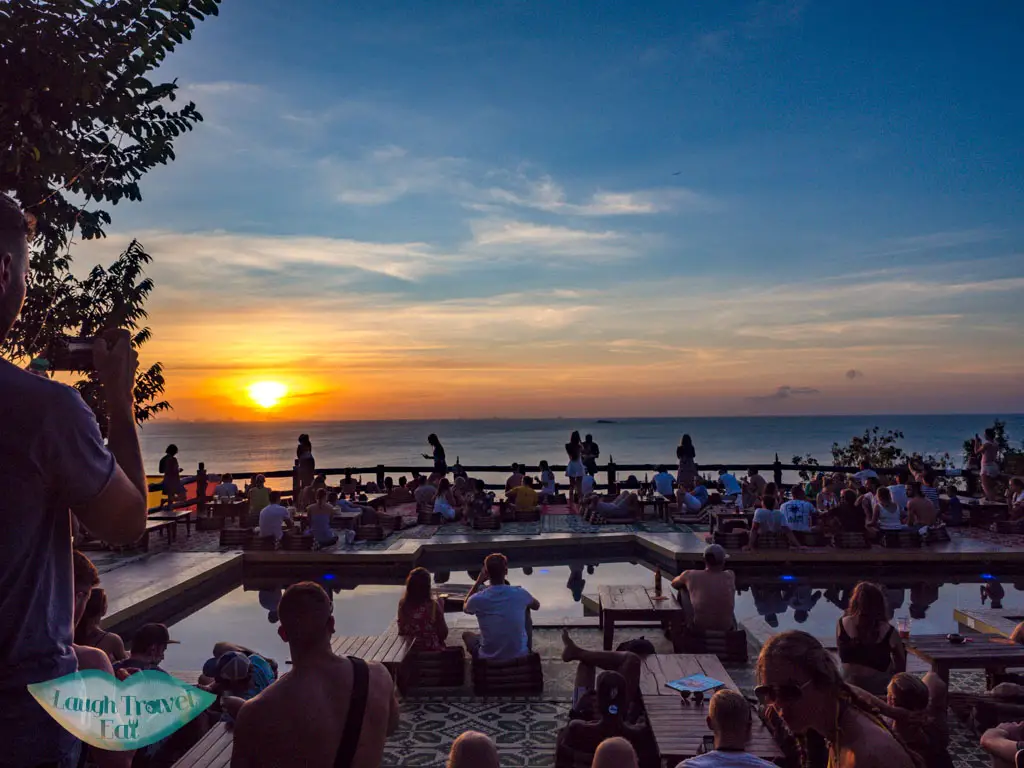 It's particularly applicable for solo female travellers who don't know how to drive a motorbike!

Krabi – 3 days
Day 10 – arrive and settle in Railay for sunset.
It's not a short journey from Koh Phangan to Krabi, so setting off in the morning would get you there in the afternoon. Krabi is a bit of a confusing area since it comprise of Krabi Town, Ao Nang, and Railay – so have a read here and decide where you want to stay (I recommend Ao Nang, Railay if you don't have a lot of luggage),


Either way, Railay is the best place to catch the sunset. If you feel like beach hopping, you can walk to Phra Ngan Cave Beach as well.

Note: the last longtail boat leaves Railay and Phra Ngan Cave Beach at 6:30pm

Day 11 – Koh Phi Phi day trip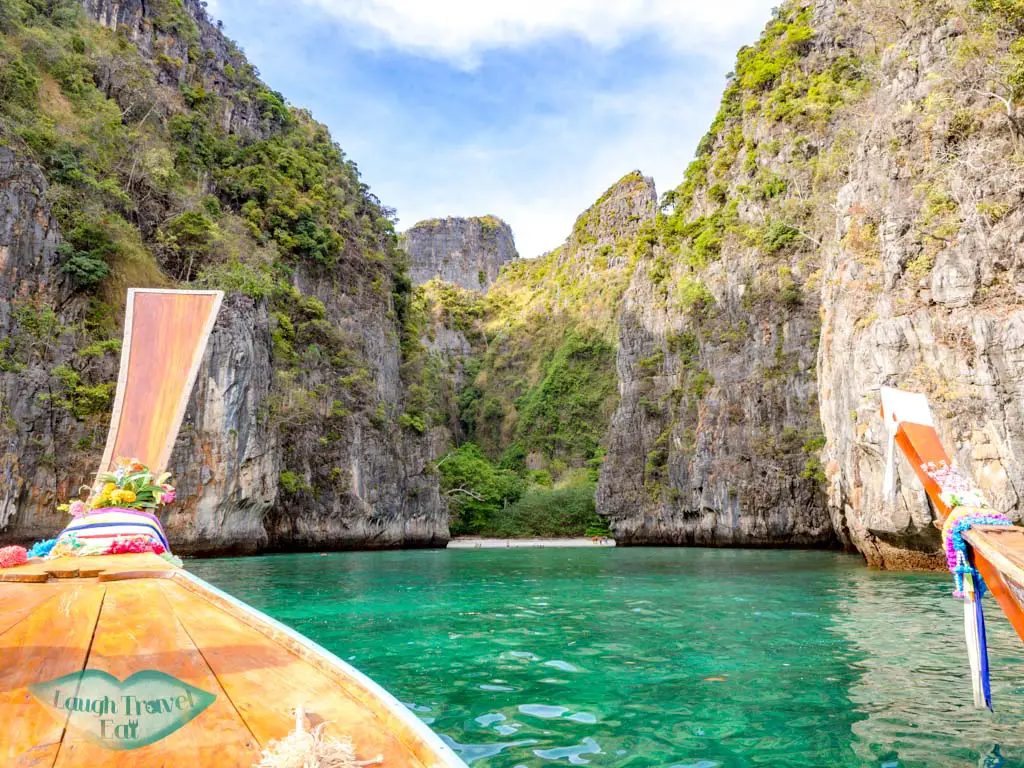 There are many day trip opportunities from Krabi but if you are looking for beautiful water and must-see sights, Koh Phi Phi is the one to pick. The day trip takes you to the famous Maya Bay as well as gorgeous snorkelling spots. It would be a long trip to and from but worth it.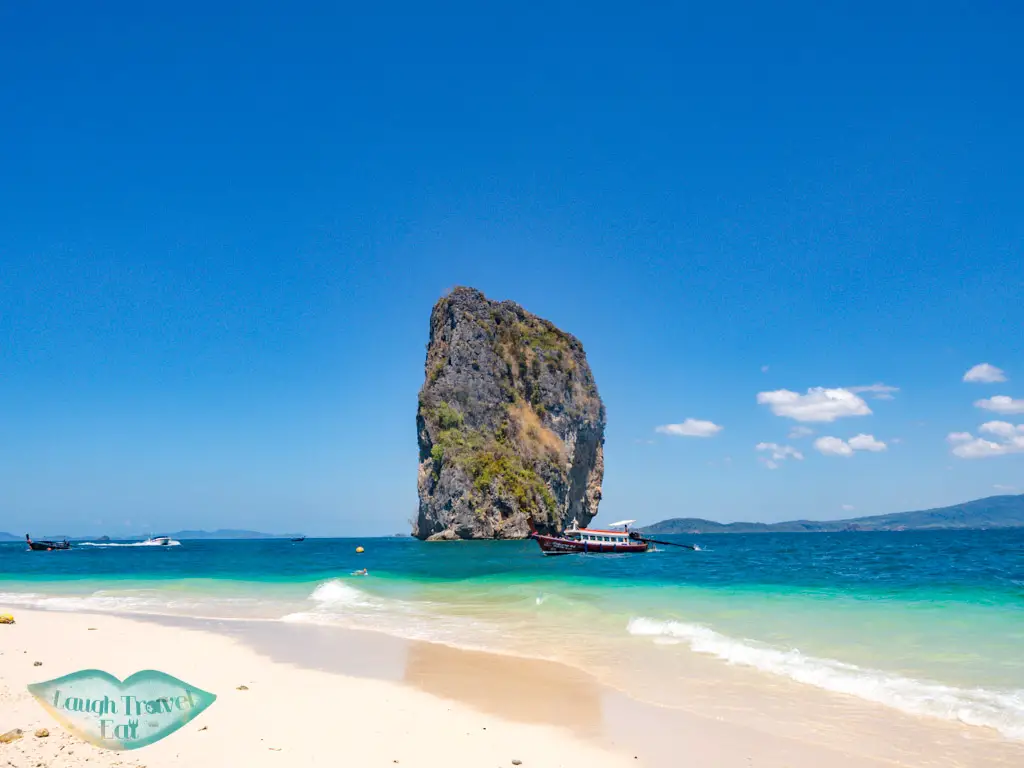 I had also done the four island tour that's another popular choice for Krabi as it's closer to the shore, but when I got to Koh Phi Phi it really blew the rest out of the water.
Day 12 – Railay beach rock climbing, viewpoint, and afternoon ferry
One of the coolest activities to try in Railay is rock climbing. It's perfect for beginners and intermediates, and a half day morning climb is the perfect way to see the views of Railay and try something new.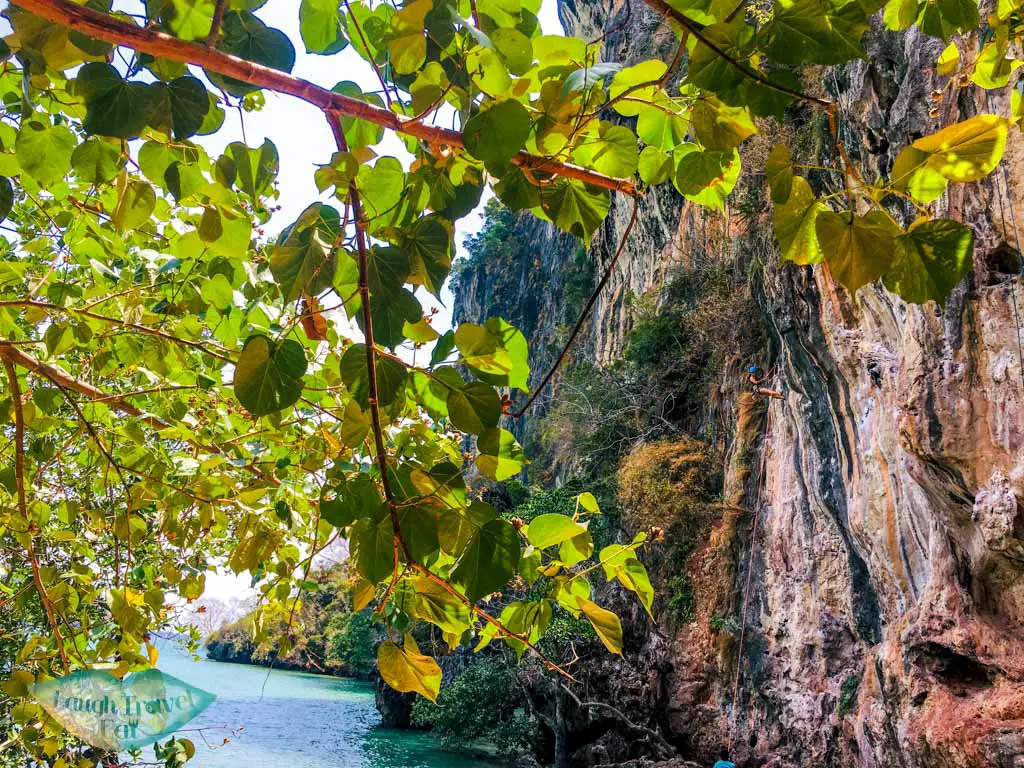 There are a few restaurants by Railay West that offer good lunch options. After that, chill on the beautiful Railay Beach and make your way to climb the Railay Viewpoint.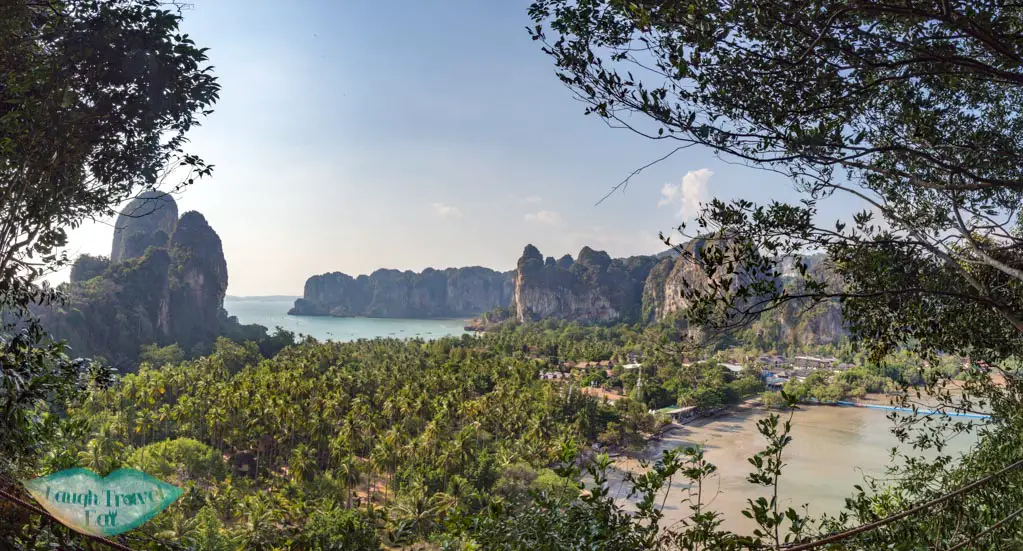 If you are not put off by the red mud and the scary hands-on climbing, head on down to the Princess Lagoon.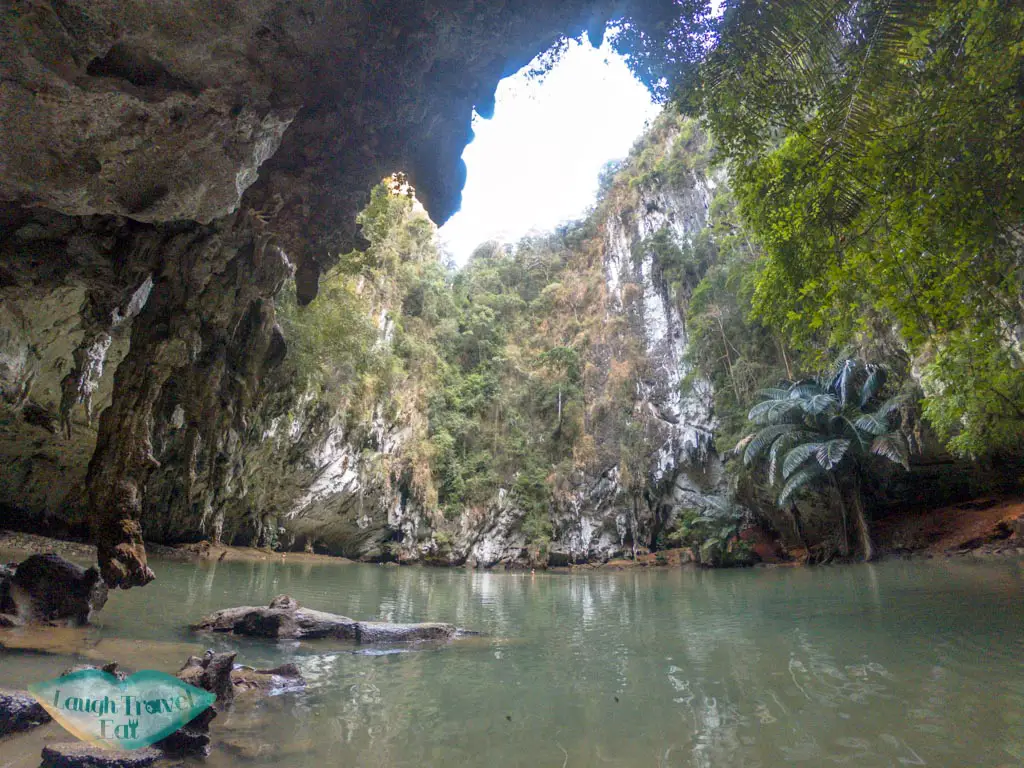 Phuket – 2 day
Phuket is the biggest island in Thailand and has also long been one of the most popular tourist destinations. While I do prefer the beaches of Krabi, Phuket's are more famous and not to mention its Sino-Portuguese architecture.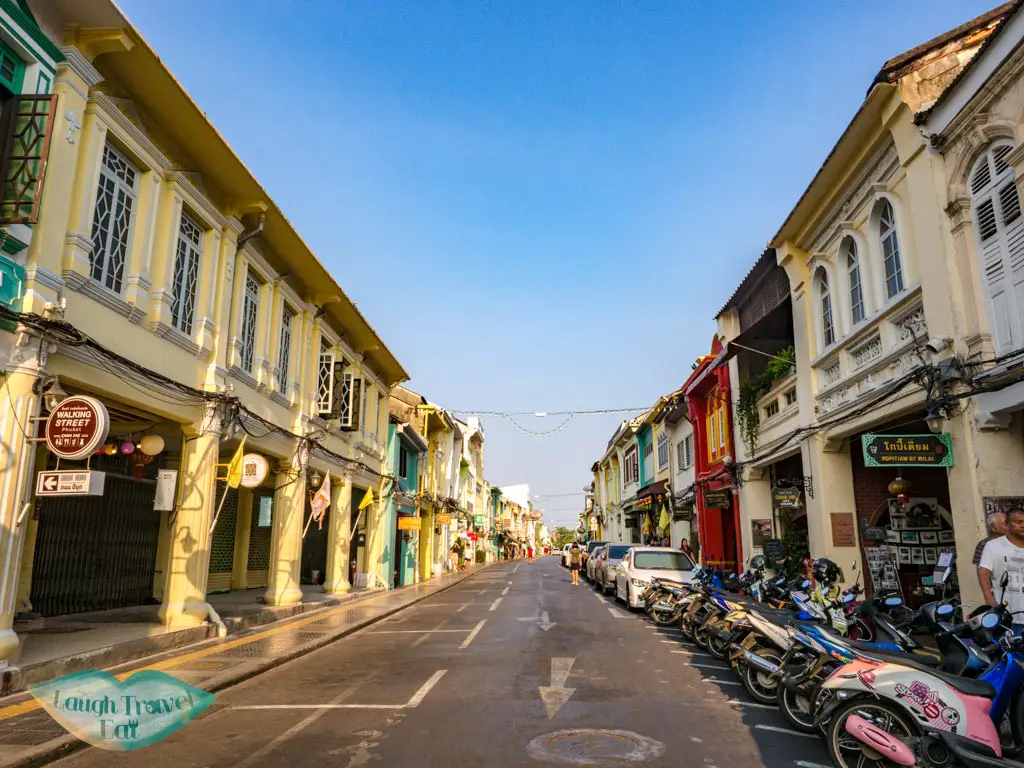 There are various ways to get from Ao Nang to Phuket, depending on your budget and time. I would say the 4 hour minivan ride is the most value for money, and the fast ferry only 1.5 hours is the quickest.

Day 13 – Patong beach
Get to Phuket and roam around the old town admiring its colourful shophouses. They are influenced by the Portugese and Chinese merchants that had settled here from the 16th century onwards.
If you want to learn more, check out Thai Hua Museum which has been an important building for the Chinese community with an exhibit on it. For a comprehensive regional history, Thalang National Museum is the best.

Thai Hua Museum
Address: 28 Krabi Road, Talat Nuea, Phuket Town, Phuket 83000, Thailand
Opening times: 9:00 – 17:00

Thalang National Museum
Address: 217 Si Sunthon, Thalang, Phuket 83110, Thailand
Opening times: Weds – Sun 9:00 – 16:00

China Inn Cafe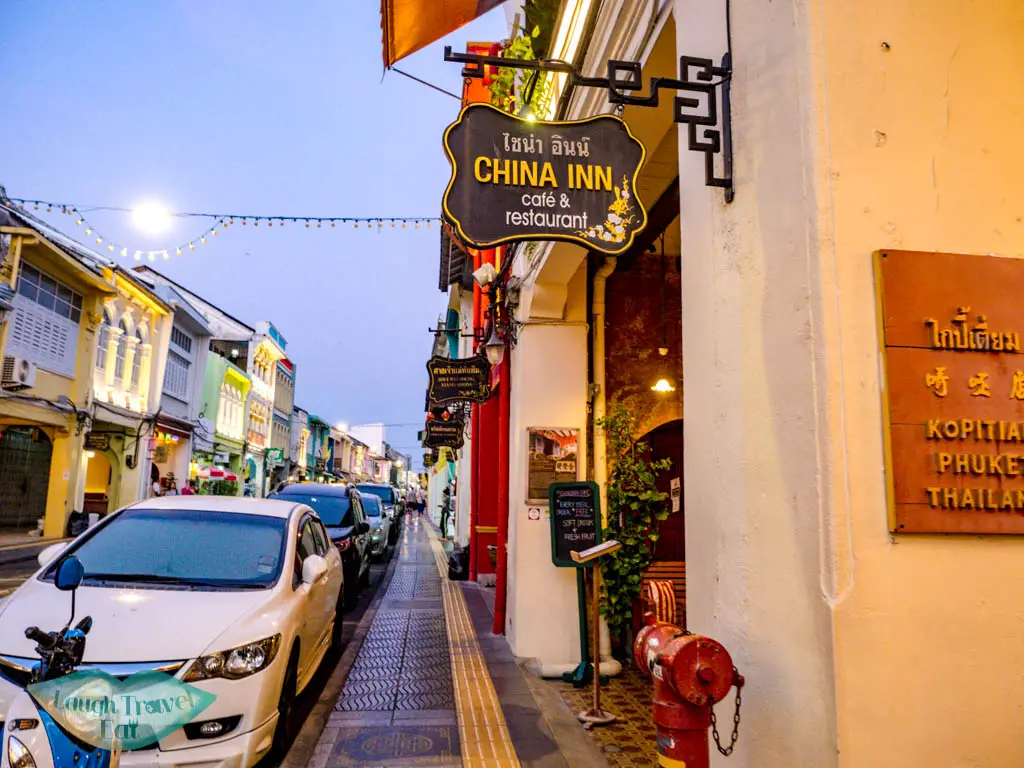 A beautiful cafe along the main road in Phuket Town, the China Inn Cafe is the perfect place to kick back, relax, and sample some Phuket specialty.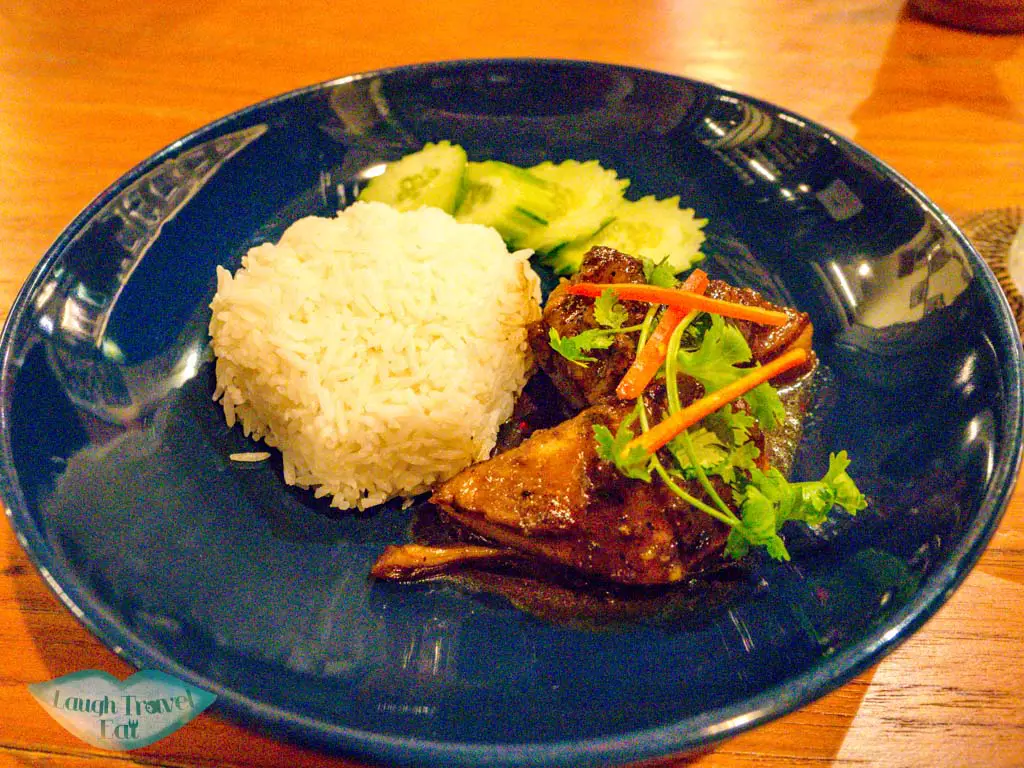 I ended up eating here twice because I like it so much and I highly recommend the pork cheek. If you want salad or something light, they have that, too. It's super affordable, too.
Address: 21 Thalang Rd, Tambon Talat Yai, Mueang Phuket District, Phuket 83000, Thailand
Opening times: Thurs – Sat 10:30 – 21:00; Sun 10:30 – 18:30; Tues 10:30 – 18:00 

Day 14 – food tour and leave
My choice would be to do a food tour in the morning, providing there's enough time with the flight. Otherwise, if you can rent a motorbike, you can zoom around Phuket to visit its many beaches and cute cafes.

Get to airport
While there is a public bus that would get you to the airport, there are many stops and this can take up to two hours. I ended up getting a private transfer because I have an early flight. I booked it the night before via Klook and received the driver's information via Whatsapp, who also arrived early. There is also shared transfer available which is much cheaper.

Where to stay in Phuket
If you are just staying two days, it's best to stay either at Patong or Phuket Town for the best amenities and transport option. I prefer to stay in the city since the beaches in Krabi are better (in my opinion). Here are some suggestions:

Budget: Aekkeko Hostel is in a quieter part of the old town that's still super close to everything else.
Mid-range: Blu Monkey Boutique Phuket Town is a brand new hostel with simplistic and cute rooms.
Splurge: Pearl Hotel is near the big shopping mall just a little south of the old town area and has two swimming pools.

Chiang Mai to Bangkok
Chiang Mai – 4 days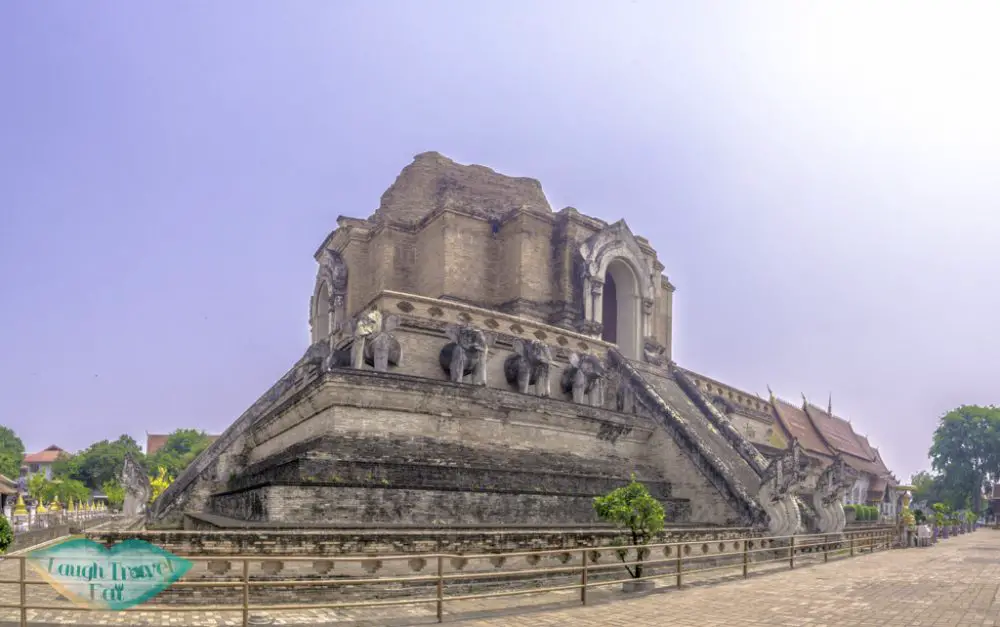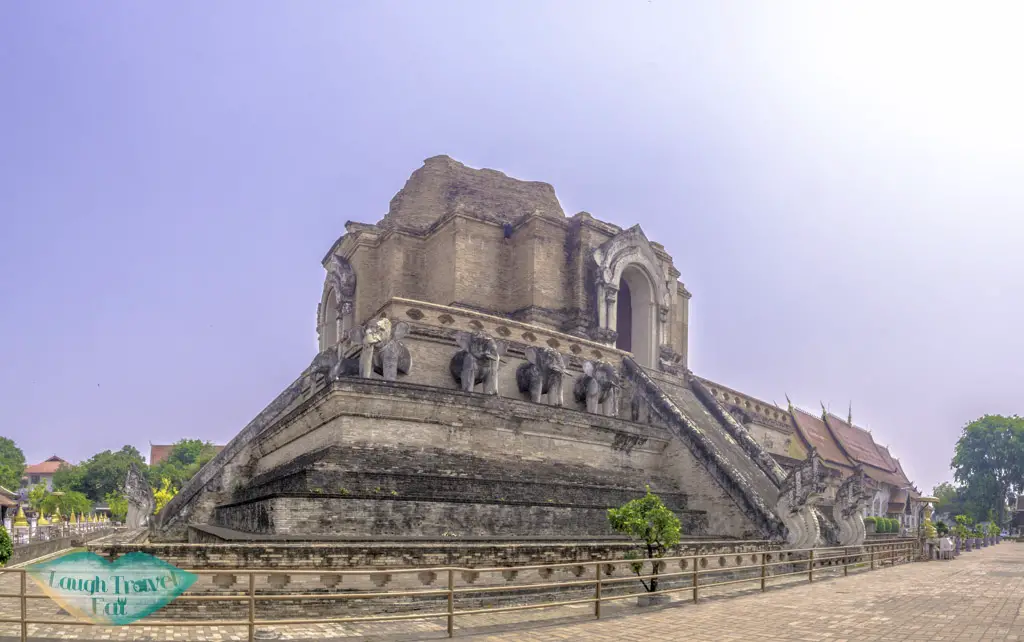 Same as the highlight itinerary with an extra day to take another day trip as you please. Of course, Chiang Rai is not to be missed, too. May I recommend the bamboo rafting and Pha Chor National Park day trip? Our guide Sunshine was simply the best and you get to see a glimpse of the local life.

Sukhothai – 3 days
The bus ride from Chiang Mai to Sukhothai takes almost 6 hours, so while you can see most things in two days it's best to give yourself an extra travel day. Sukhothai was the first capital of the Siam Kingdom and its historic park is underrated. I have yet to make it myself and it's certainly on my list – so here is a useful itinerary I found.

Where to stay in Sukhothai
Budget: The Nature is a perfect clean and beautiful family-owned small hotel that has great amenities and feels like a homestay. If you are looking for a dorm option, 
Mid-range: although a little far from the city center, Thanawong Pool Villa has villas and pool for a great budet.
Splurge: Enjoy tranquility in Sriwilai Sukhothai with its large infinity pool, thai style complex, and amazing breakfast.

Ayutthaya – 3 days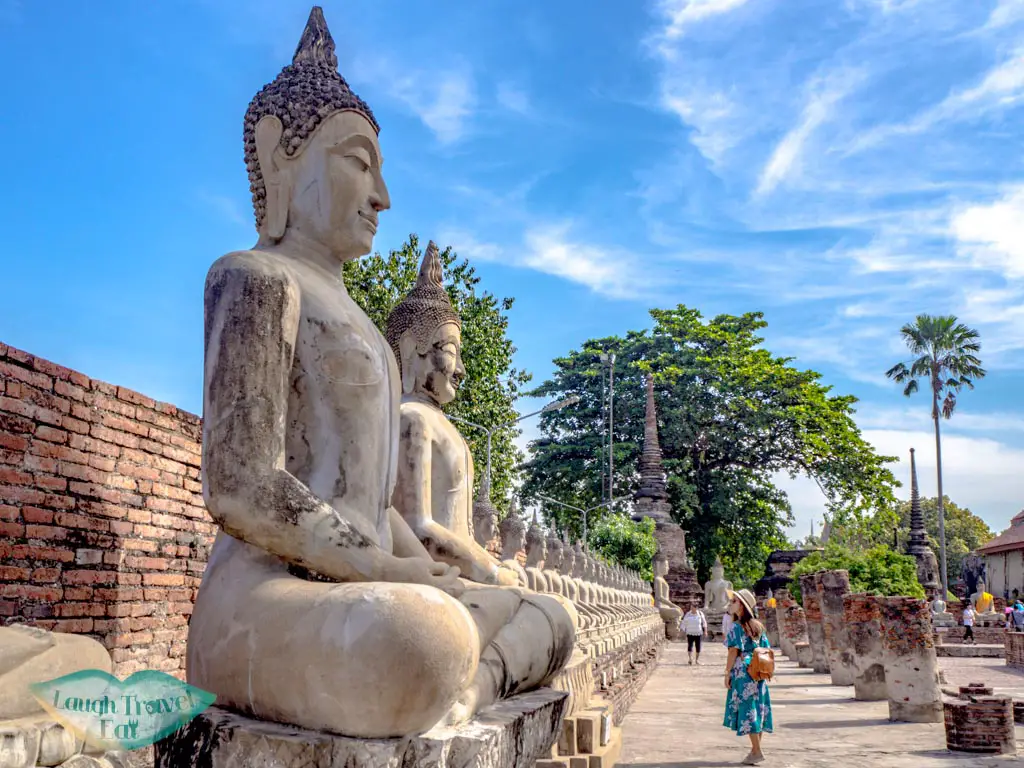 When Sukhothai fell, the capital moved further south to Ayutthaya, which is just under five hours away. So budget another travel day to relax. While most of the temples were burned down during the second fall of Ayutthaya when the Burmese invaded. I had only taken a day trip there, but here's a two day itinerary that I find useful.

Where to stay in Ayutthaya
Budget: T&N home Ayutthaya is a great budget homestay with a lovely family with modern and clean rooms.
Mid-range: Baan Tye Wang Guesthouse is perched along the river and a beautiful wooden building with outdoor shower and balcony – as well as free bike rental.
Splurge: If you prefer a more modern touch with simplicity and elegance, Sala Ayutthaya is also by the riverside.

Bangkok – 4 days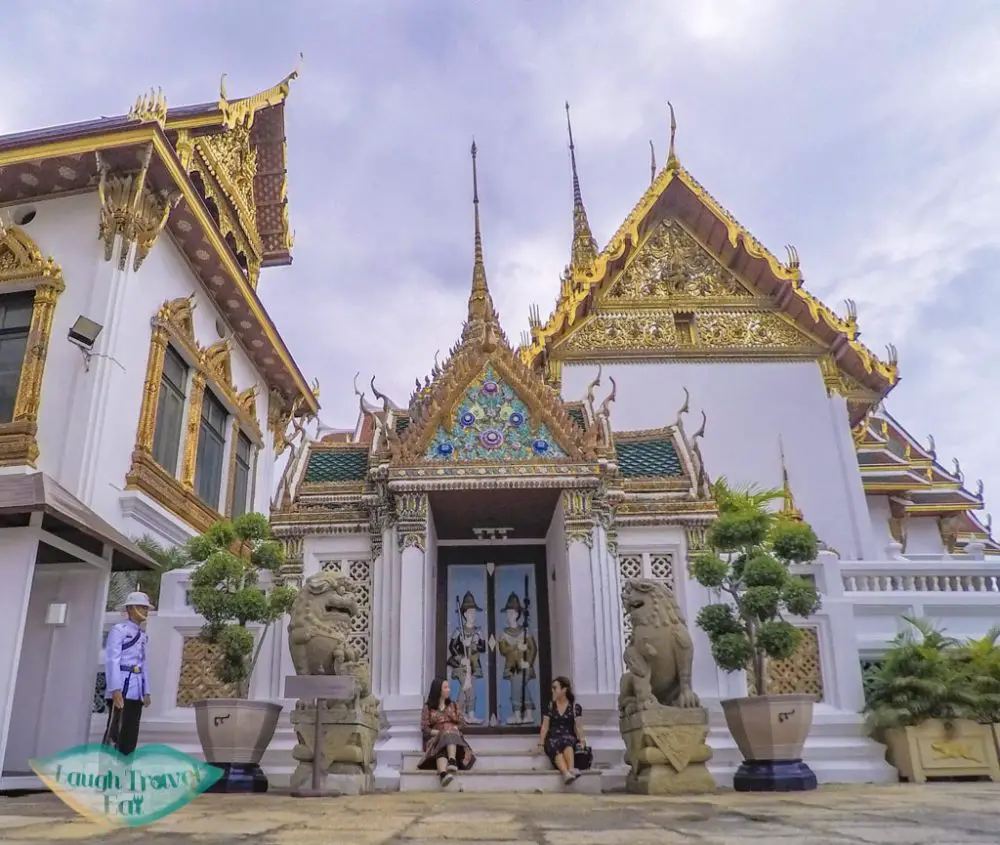 It's an easy 2 hours journey from Ayutthaya to Bangkok, whether by train or by minibus. Train is the best way to go if you like to travel like a local, but takes longer than the bus.
Southern adventure
Perhaps you have been to Thailand a few times but just in the north (this was definitely me)? Here is a southern itinerary just for you! From the Bangkok airport, you can head straight to Hua Hin on a four hour bus journey. Of course, you can also do this in reverse.

Hua Hin – 3 days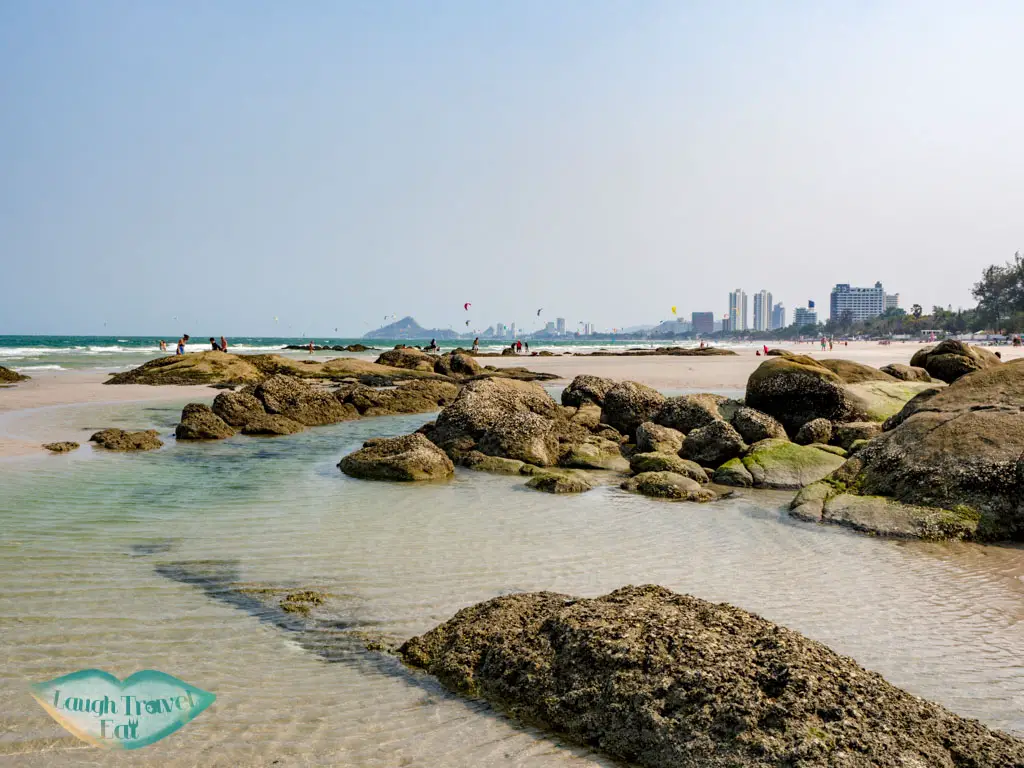 A beach town with white sands and surrounded by national parks, Hua Hin is a bit of a hidden gem that not many make a stop at on a backpacking trip.

While some come here for a beach holiday, I decided to go on a full 3 day adventure to see the nearby national park as well, in particular the Khao Sam Roi Yot National Park.
Koh Phangan – 2 days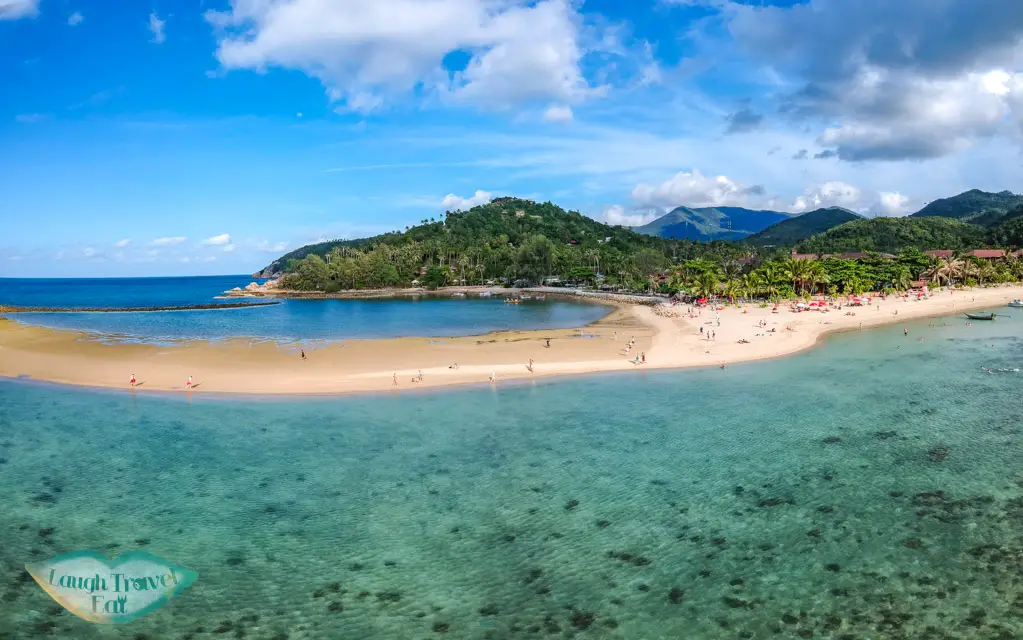 Full moon party, beaches, and island vibes, Koh Phangan is a good midway spot from Hua Hin to Khao Sok. See my Koh Phangan guide here for the 2 day itinerary.

Khao Sok – 3 days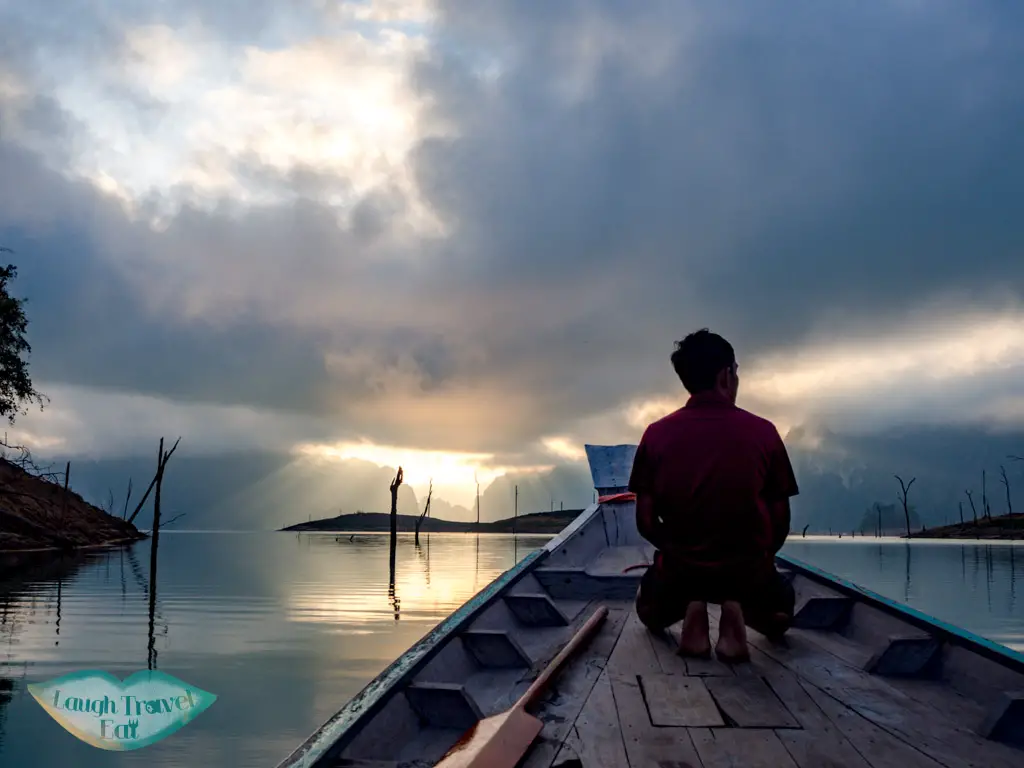 As a national park lover, Khao Sok was exactly the type of semi off-grid place that's a delight to be in. While I feel like I could spend longer there, three days would give you ample time to take part in the overnight lake tour to Cheow Lan Lake as well as a hike to see the Rafflesia if it is in season.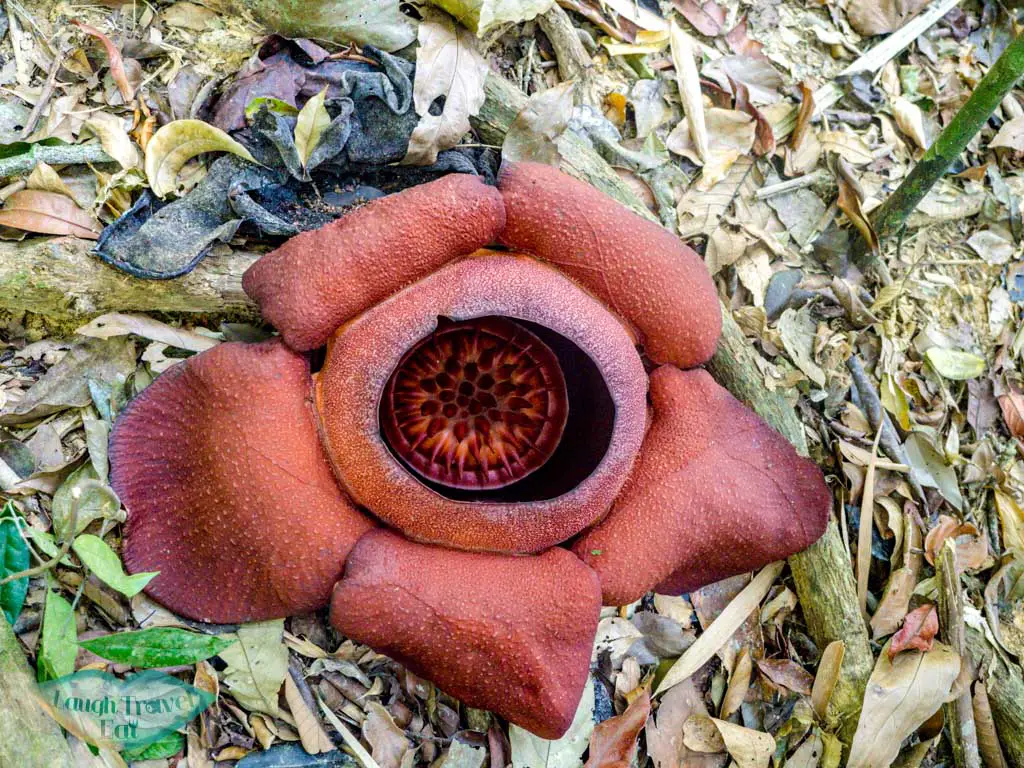 Krabi – 4 days with day trip to Koh Phi Phi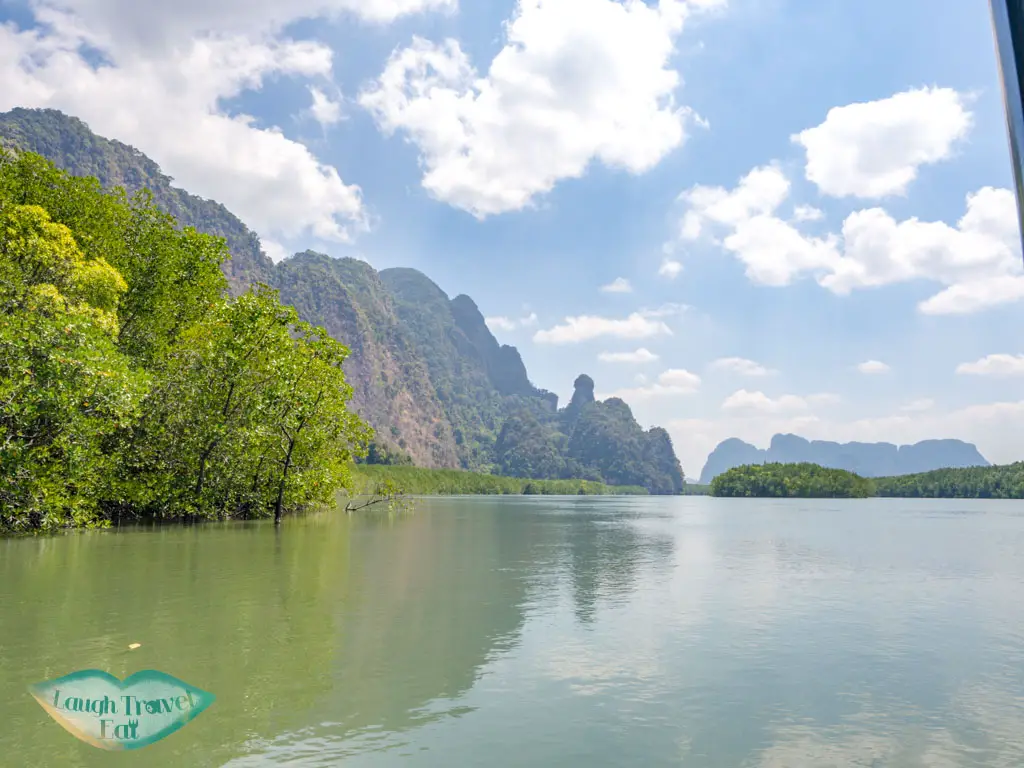 Take my 3 day itinerary from the highlight trip and add in another day trip kayaking in Ao Thalane. Alternatively, you can take the two days and head over to Koh Phi Phi for an overnight trip.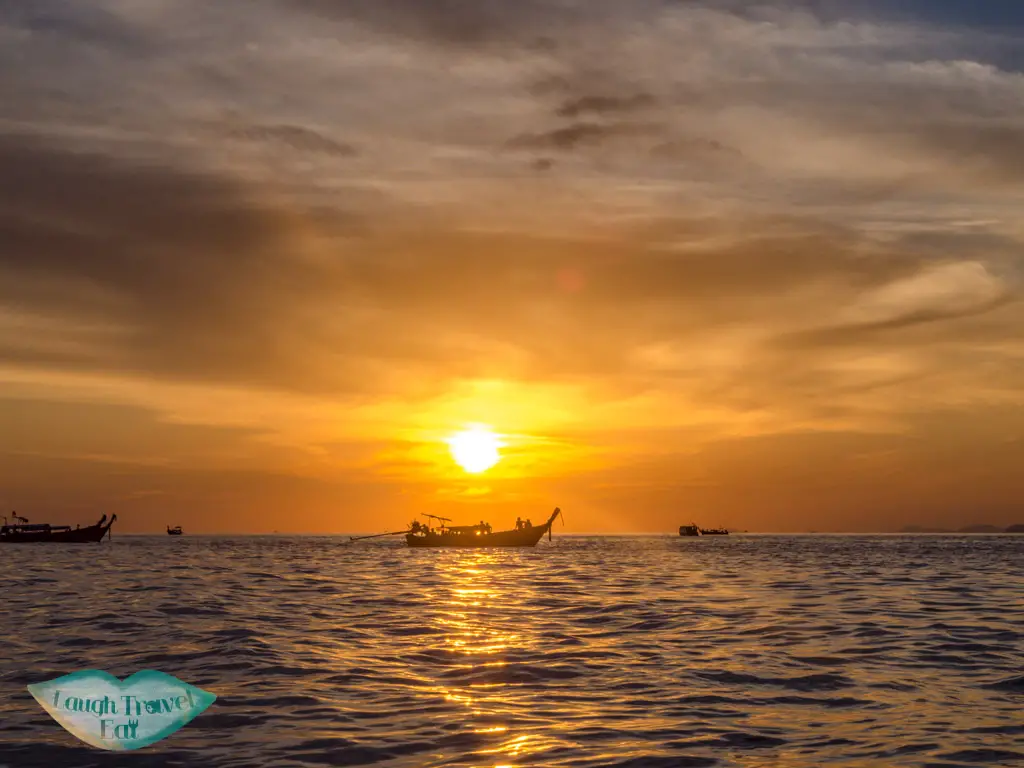 But do remember that ferry schedules are set and take a half day off your schedule.

Phuket – 2 day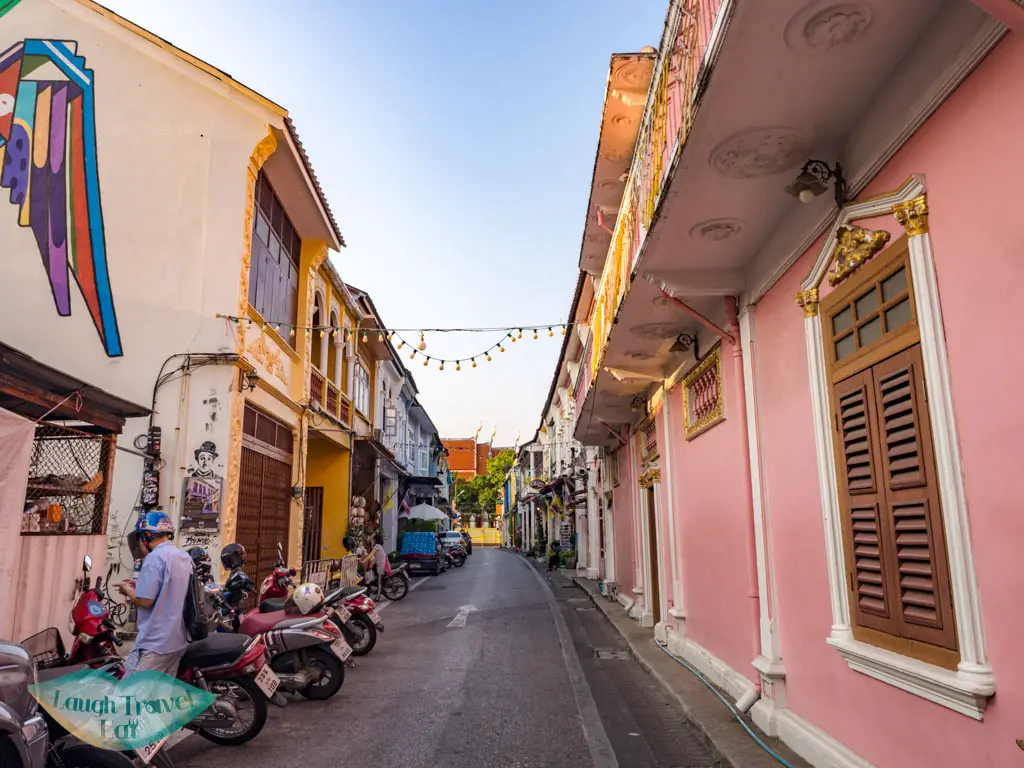 Again, follow my North to South itinerary's Phuket portion and don't forget to decide whether you'd prefer a food tour or more beach time!