Zazz Urban Bangkok is a modern, sleek hotel that are perfect for travelers who are looking for a quieter place to stay. With some of the best hotel breakfast I've ever had and comfortable room, it was definitely a pleasant stay, and here is my review:
Note: I was hosted by Zazz urban Bangkok but all opinions are my own
Location of Zazz Urban Bangkok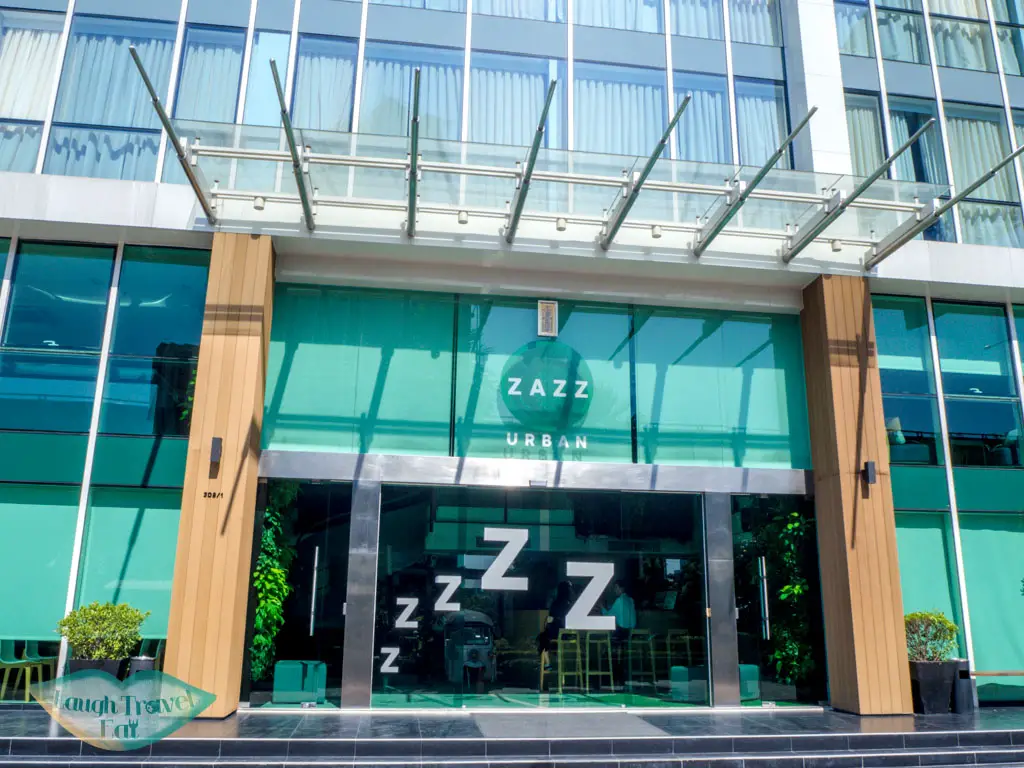 Zazz Urban Bangkok is located along a highway in a quieter area about 20 minutes' walk from Phra Ram 9 MRT station. There is not much to do the area but we didn't get any noise at all during our stay and it's easy to get picked up by taxis using Grab.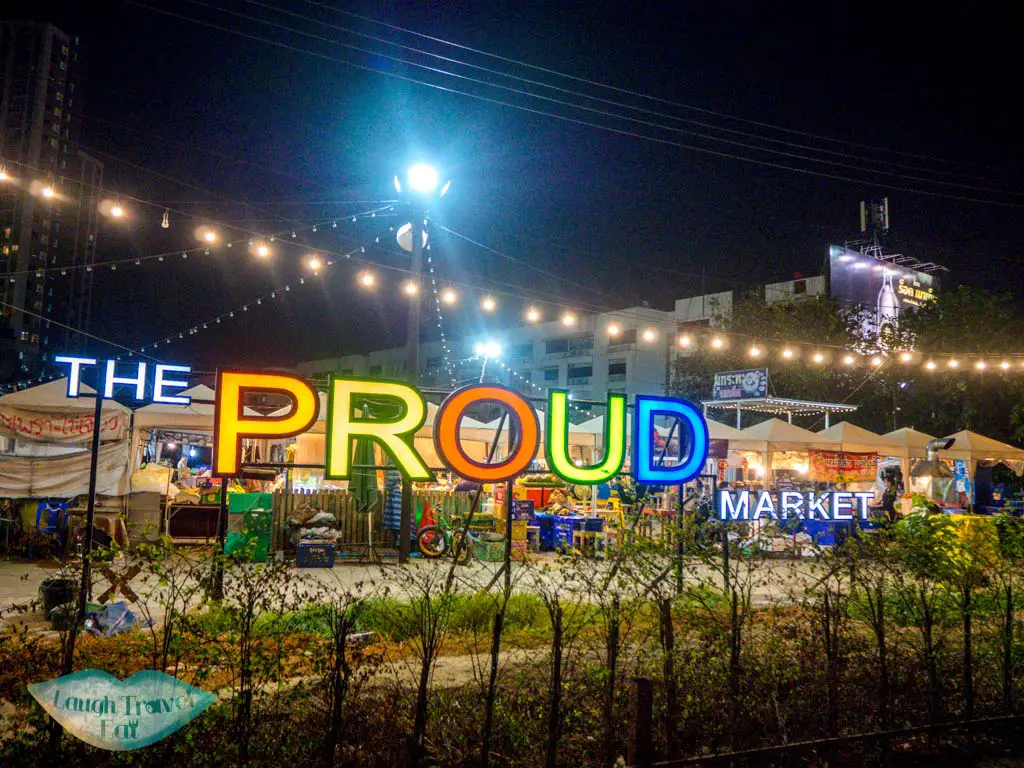 Nearby, there is the Proud Market across the main road with food stalls serving quintessential Thai fare such as fried rice, noodles, even sushi. There are a few other restaurants nearby, too.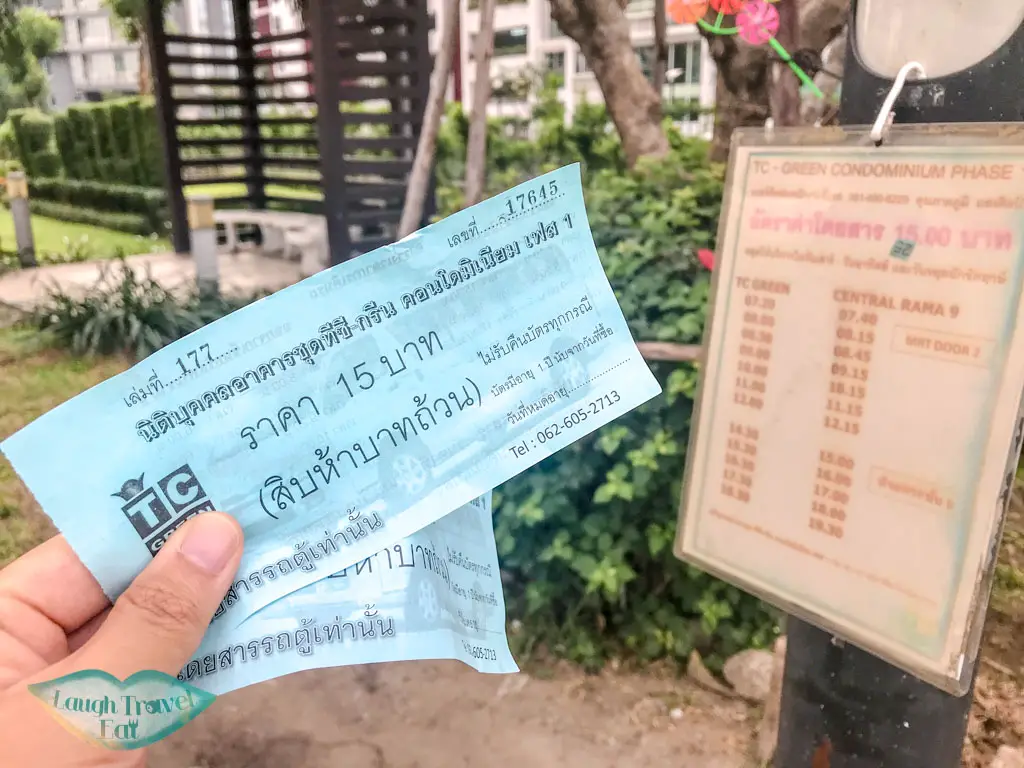 They also have shuttles that run in conjunction with the nearby housing estates during weekday to the MRT station, and it's free to use. The schedule is by the reception and you can get the tickets by asking the receptionist after breakfast.

Check-in to Zazz Urban Bangkok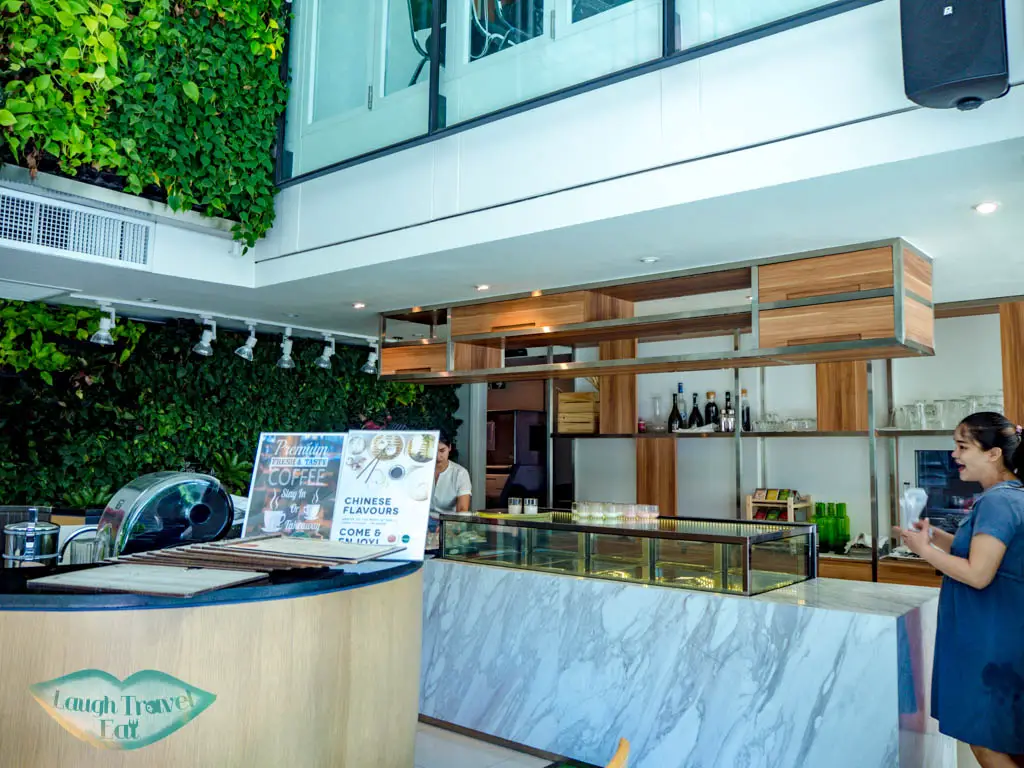 The hotel is easy to spot with its glassy exterior and big name sign. As soon as we arrived, a staff had came out to greet us and help us with our luggage. The reception in the center of the foyer, with the dining room to the left. We were given a welcome drink as the receptionist check us in. Even though we arrived at 10am, we were still able to check in early since there were free rooms.

Room in Zazz Urban Bangkok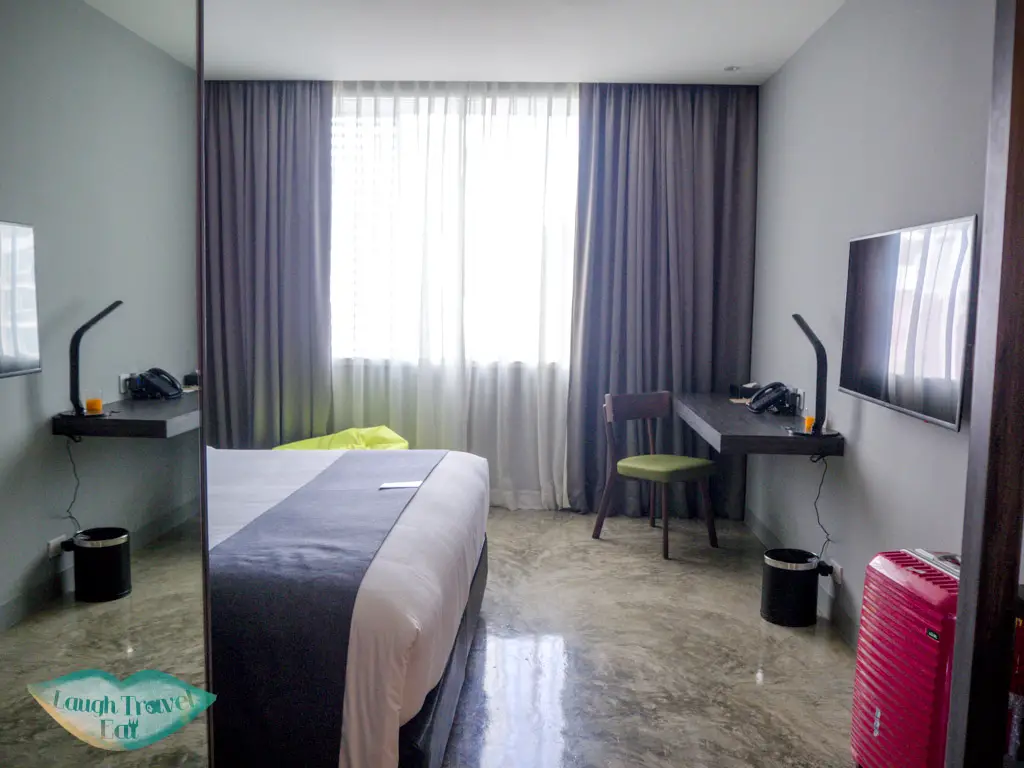 The room is more spacious than the ones in town center, with a long, functional work desk to the far end, an open wardrobe with a safe, mini-fridge, kettle, and water. Bathrobe and slippers are also provided, and the slippers are honestly the most comfortable ones I've ever encountered in hotels.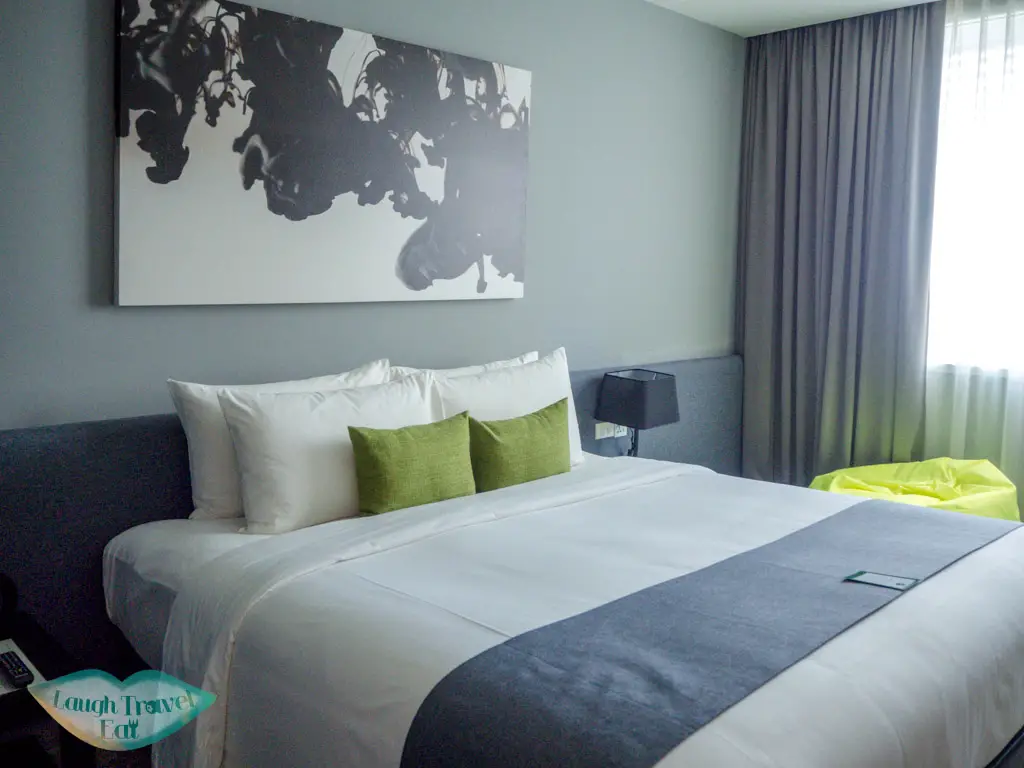 Aside from the comfortable bed, there is also a bean bag for us to relax on, facing the TV. There are a good number of channels on, although I had been too busy running around Bangkok to enjoy most of it.
A menu for room service order is provided along with the phone. Now let's move on to my favourite part of the room:

Bathroom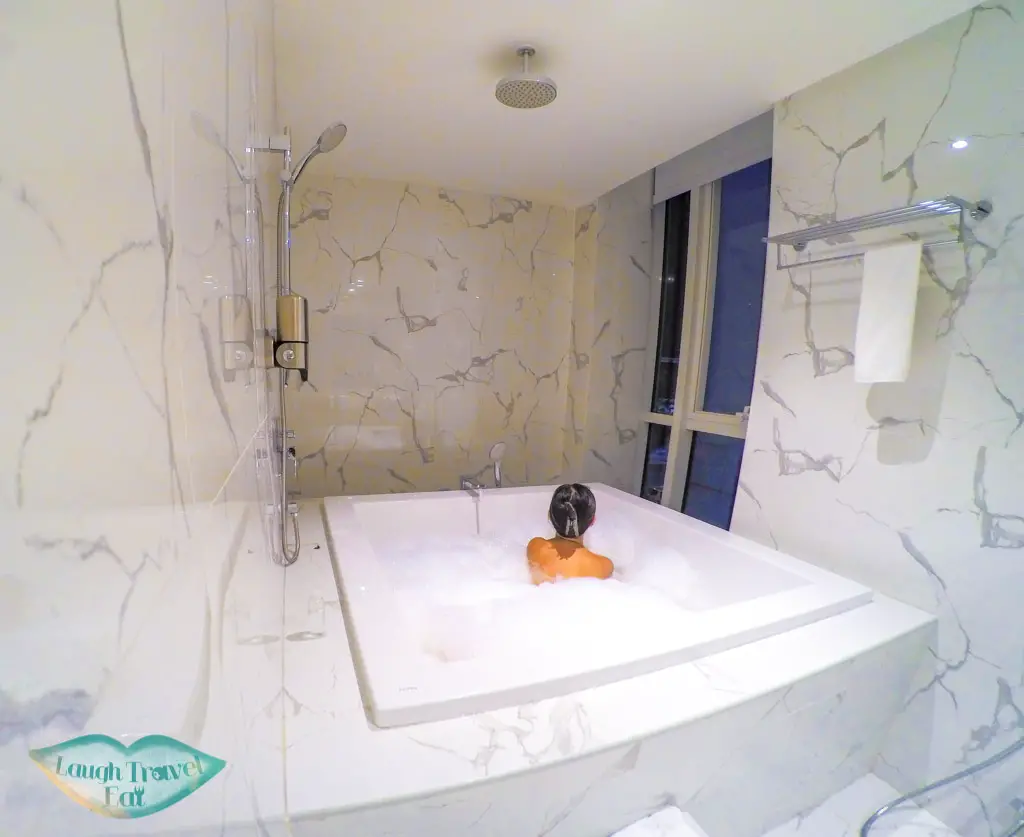 All modern style with sleek white marble, the best part of it is the huge tub! Bigger than your average hot tub, it's perfect for soaking your day's weary away. The tub also has a regular shower head and a rainforest shower head if you aren't up for a soak.There's also a hairdryer, magnifying mirror, shampoo, and soap.

Amenities
Rooftop Bar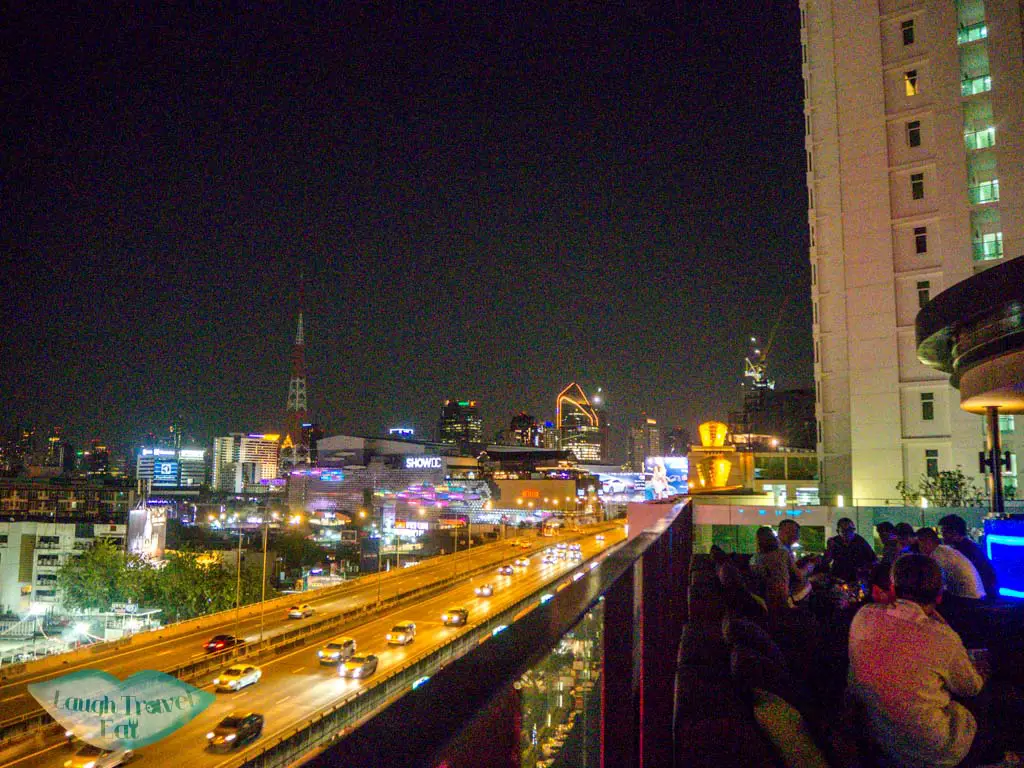 The hotel has a rooftop bar that overlooks the nearby tollway and cityscape. While you won't spot any famous landmark here, it's a nice space to relax and chill with a drink after a day of exploring.
Gym
The gym is also on the same floor, equipped with the basic fitness machines in the small space.
Workspace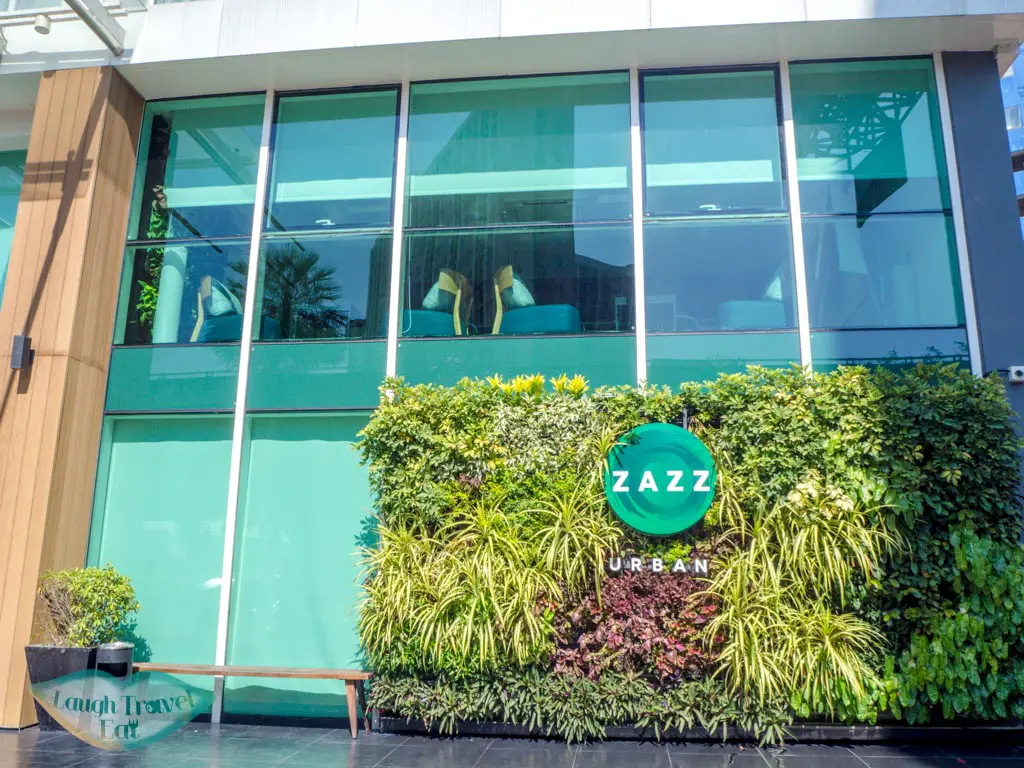 There is a conference room in Zazz Urban that are bookable for business use, but if it's not booked then guests are allowed to use it to do some work. It's located on the Mezzanine floor and visible from the reception.

App coming soon
They also have an app coming soon that make it easy to check in, order room service, and more!

Breakfast in Zazz Urban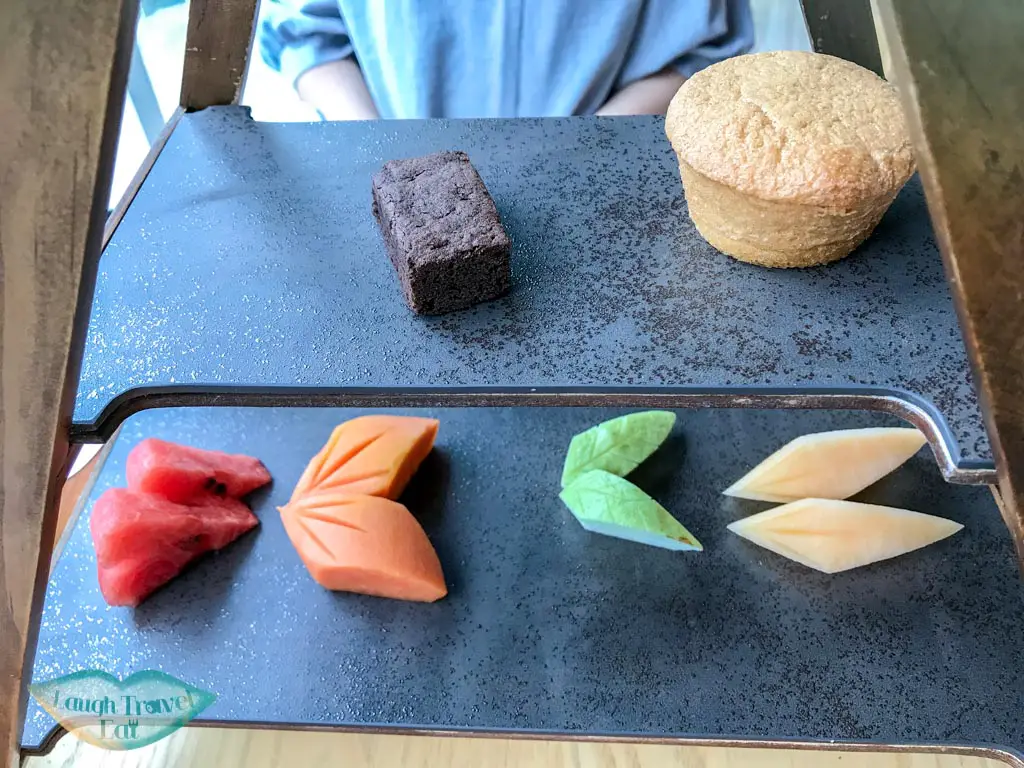 Aside from the bathroom, my favourite thing about Zazz Urban Bangkok is their crazy good breakfast. A fruit platter with some chocolate treats are serve first thing, then you can basically order off the menu as much as you want. The menu has both western and Thai options, and my personal favourite is their pancake and big breakfast, but the congee is really good, too.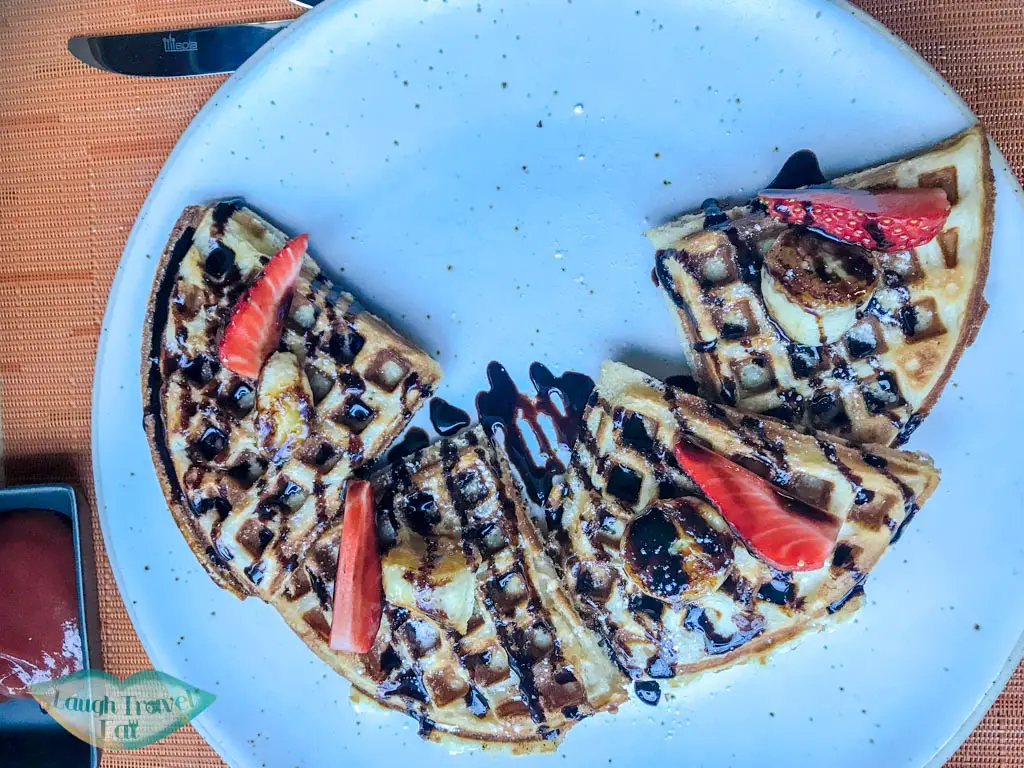 Summary
If you are looking to stay by BTS or MRT, this isn't the place, but would I stay here just for the breakfast and bathroom? Absolutely!Particularly since most days I find myself using Grab more often than not, so why not stay somewhere quieter with good amenities?