Nestled in a back road on the hills overlooking Ao Nang, the Pavilions Anana Krabi is a breath of fresh air from the busy Ao Nang center surrounded by karst mountains. An eco resort that was built to give back to nature, its modern design incorporates both sustainable elements and Thai designs that are perfect for those who seek to lessen their carbon impact on travel. From their permaculture art farm to the electric car and tuk tuk, I adored my stay with the Pavilions Anana Krabi, and here's my full review:
I was hosted for my stay at the Pavilions Anana Krabi but all opinions are my own

Nam
About The Pavilions Anana Krabi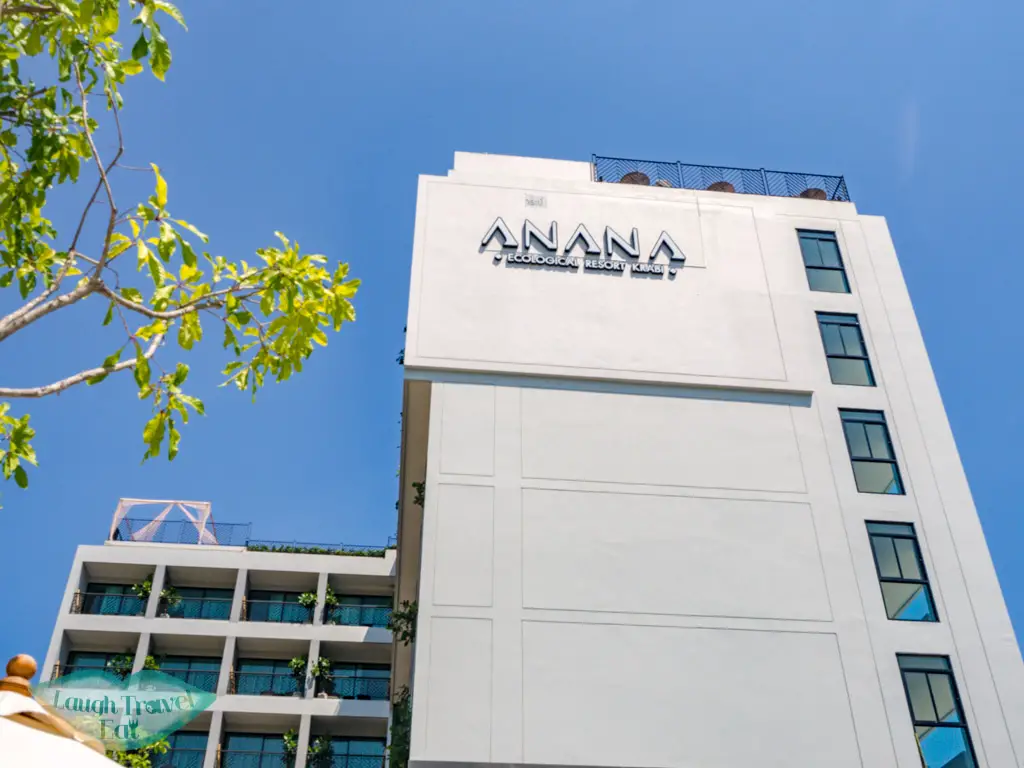 Less than 10 minutes drive to Ao Nang main town, the Pavilions Anana Krabi opened in 2019 and is one of the first ecological accommodations in the area. It is awarded by World Luxury Hotel and certified by Green Globe, one of the highest sustainable certifications worldwide.
All the materials and furniture used in building the hotels are sourced locally and with ecology in mind, such as bamboo chairs by local craftsmen. They have 59 rooms in the hotel: Thai Studio, Thai Spa, Spa Suite, or Family Rooms, all equipped with a balcony except the Family Room. They also have a brand new pool access villa that opened in 2021.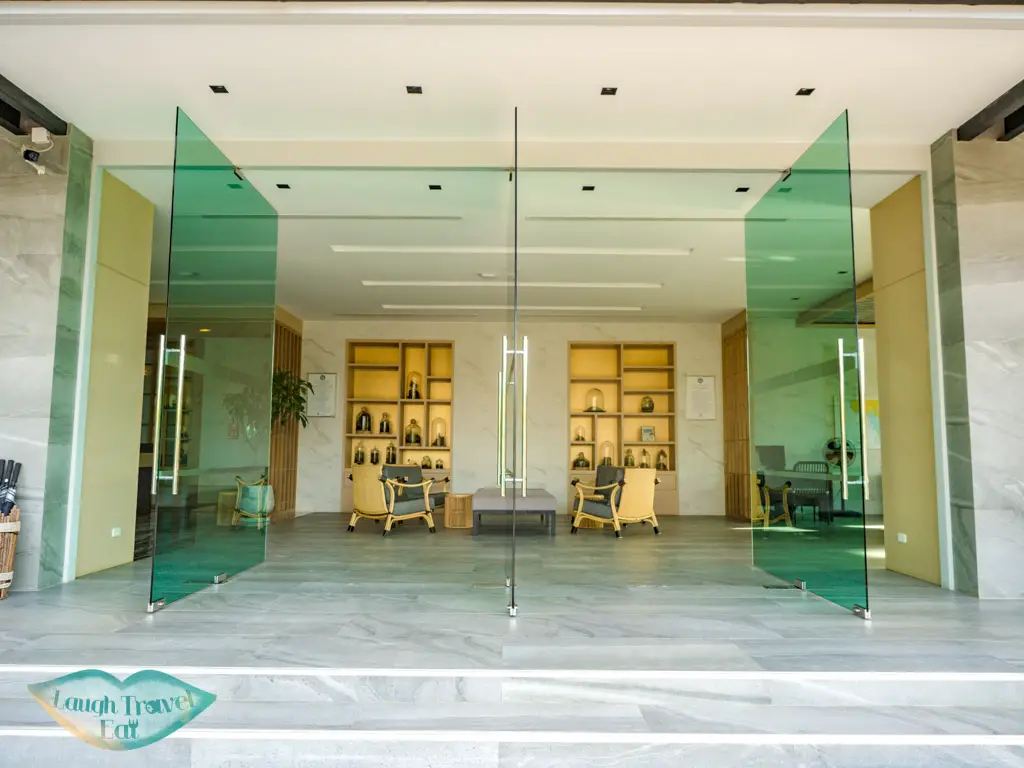 All the materials and furniture used in building the hotels are sourced locally and with ecology in mind, such as bamboo chairs by local craftsmen. They have 59 rooms in the hotel: Thai Studio, Thai Spa, Spa Suite, or Family Rooms, all equipped with a balcony except the Family Room.
Thai Studio in Pavilion Anana Krabi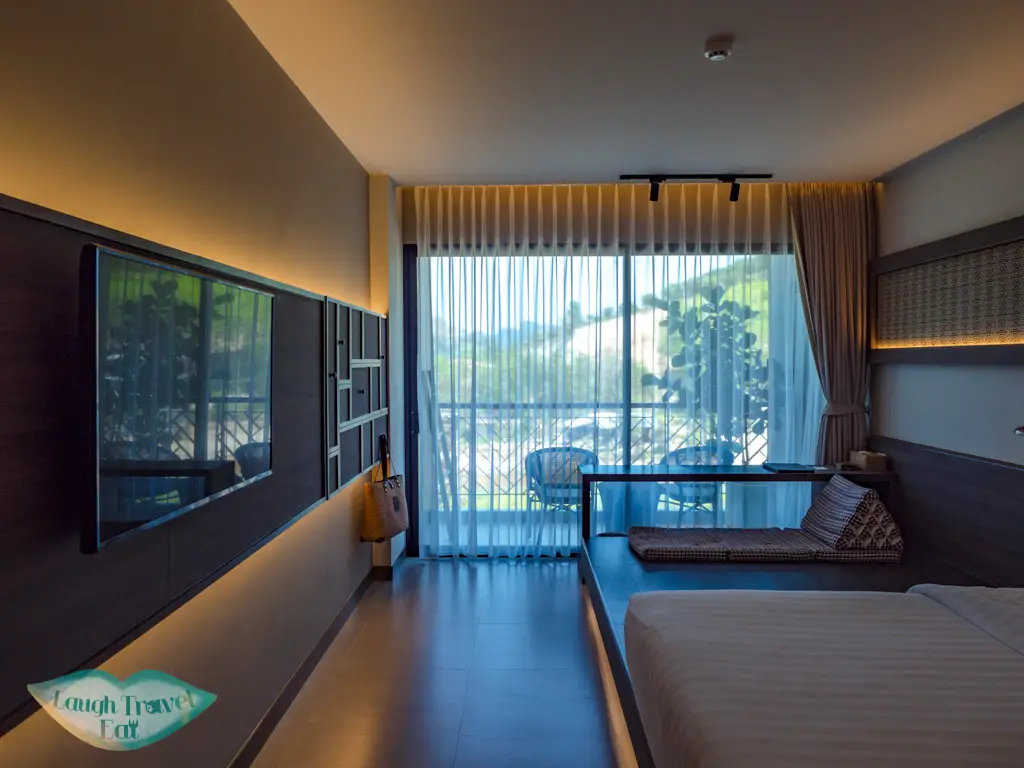 I stayed at the Thai Studio and the design is one of my favourites from all the hotels I've stayed with a raised platform for bed, a thai-seatee, and table.
Best of all, they provide a beach bag for you to use and it's big enough to fit all my gears and then some. While there's no bathtub in the Thai Studio, I love the rainforest shower. They minimise the use of plastic too with refillable shampoo and bodywash bottles.
Pool Access Villa in Pavilions Anana Krabi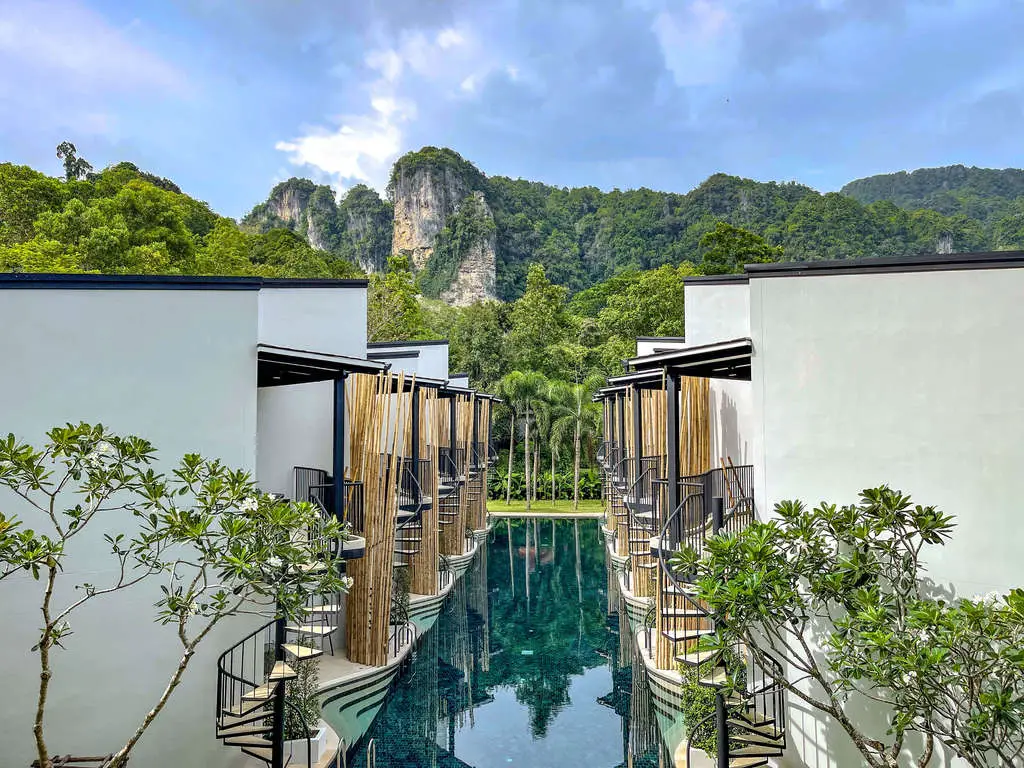 The resort has built 20 pool access suites in the form of 10 beautiful villas by the foot of the karst mountain. The rooms are adult-only with the same modern Thai-inspired design as the Thai studios.
It has a half level with the bed and bathroom at the top and the living room with smart TV at the bottom that leads to the pool.
There is a lounge chair and drying rack outside the villa. For second-floor suites, there is direct stair access to the pool.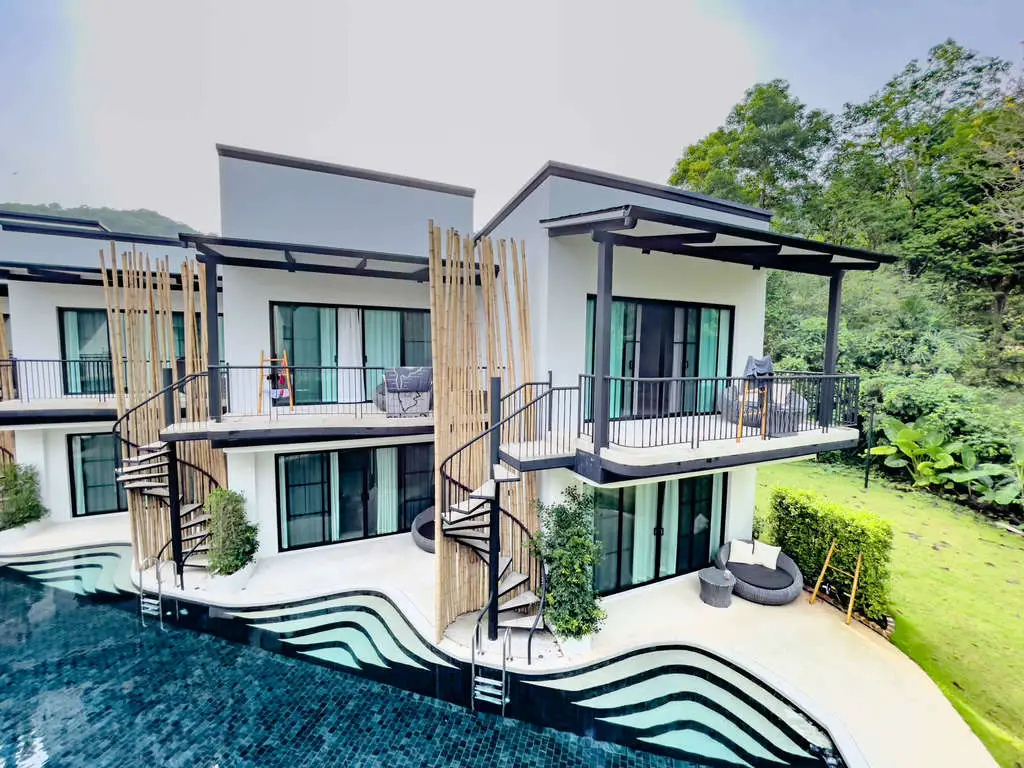 But they can take the elevator from the main lobby and walk to their door on the second floor.
Eco friendly measures in the Pavilions Anana Krabi 
Remaining Carbon Neutral
The Pavilions Anana Krabi has a coral reforestation and seagrass and mangrove planting program that they support to keep everything carbon neutral. Seagrass and mangroves absorb 40% more carbon dioxide than other trees, and the place they work is next to the hotel beach club, which also compensates for the petrol used in the cars or other activities the guests use.
It's the aim of the resort to make sure that a guest's trip is as carbon neutral as possible.
Permaculture Art Farm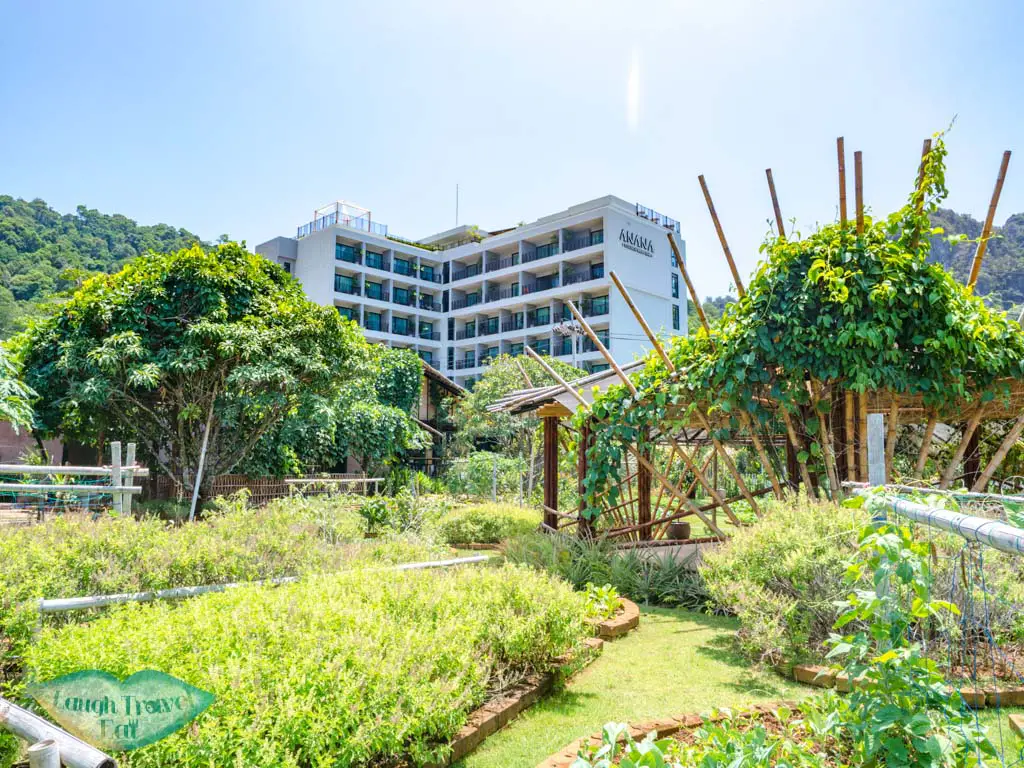 Across the road from the hotel is their Permaculture Art Farm. They started planting 6 months ago (September 2019) and the garden flourished with herbs, fruits, and vegetables. Even on a quick tour around there are mint, dill, gooseberry, Thai eggplant, papaya, dragon fruit, mango, lemon, butterfly pea, chili, long beans, basil leaves, and they even have a small area where they farm rice!
What they grow on the farm depends on the season, and whatever they need in the kitchen is sourced from local farmers in the village who they collaborate with. 90% of food is local and organic, and the compost used is made from food waste from the hotel.
They have a new mushroom farm that produces oyster mushrooms with customers that comes from Phuket. The farm is organic and you can try them in the form of a soup at the Streats restaurant.
They're launching a salad greenhouse with 5-6 salad varieties starting next month (June 2022).
Carbon Neutral Meeting Rooms
The new buildings by the farm are made from bricks built by hand as a carbon-free house development. The bricks of these farmhouses are made of soil from land with lime and straw, sun baked for two months, and built the farm -houses. The roofs are made using recycled bamboo, achieving an overall 90% recycled material where they can host carbon neutral meetings.
Pavilions Anana Krabi Facilities
Swimming Pool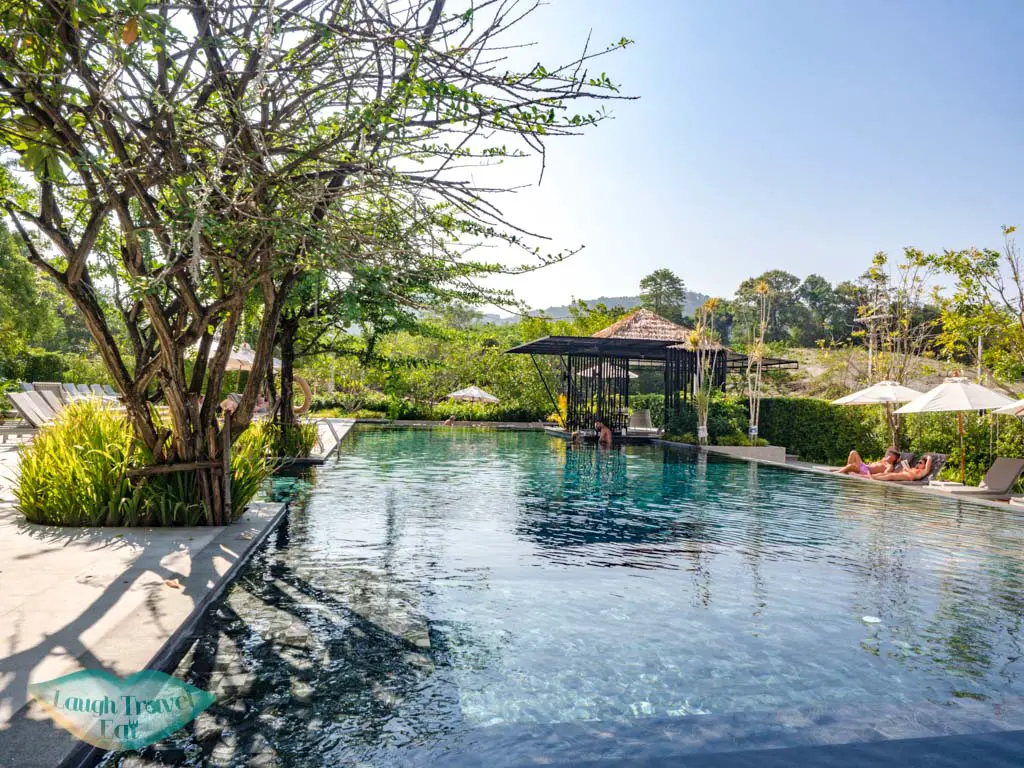 The beautiful swimming pool in the Pavilions Anana Krabi does not use chlorine to clean it but a salt solution. Normally, I don't like swimming in a hotel pool because of that! And did I mention it's beautiful?

Restaurants at the Pavilions Anana Krabi 
Streats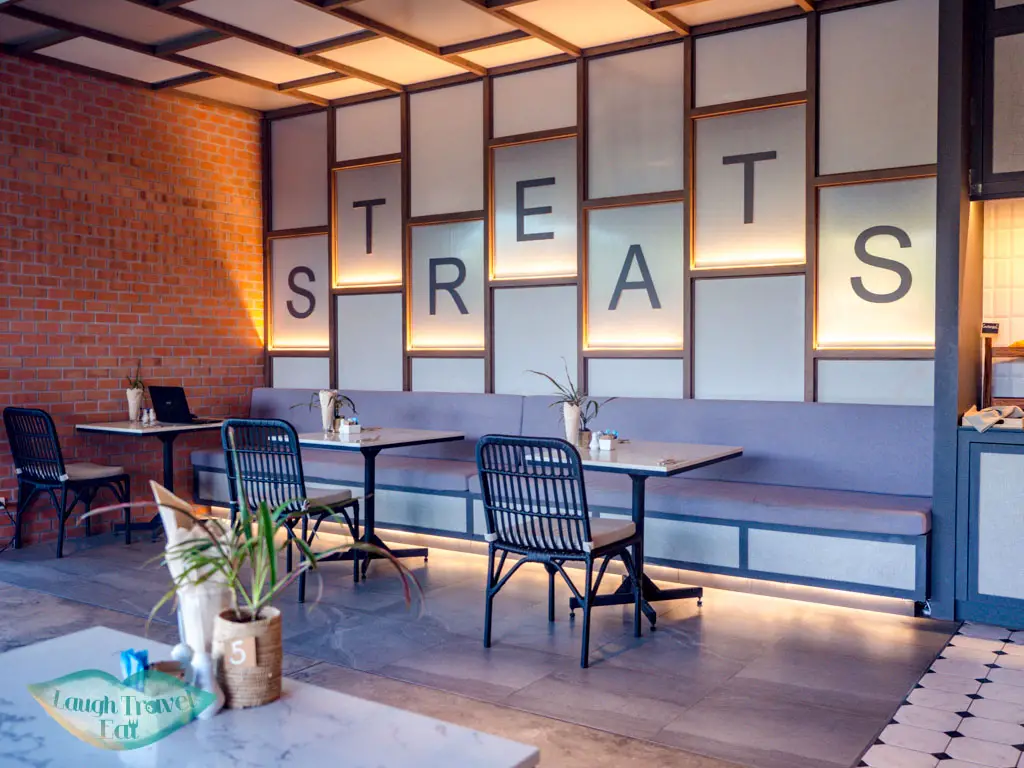 Where breakfast is served, Streats offers both Thai and western food outside of breakfast hours.
They have a great buffet spread for breakfast as well as an egg station, where you can get omelette or eggs any ways you want. Other quintessential breakfast staples like cereals, yogurt, bread, cheese, and cold cuts.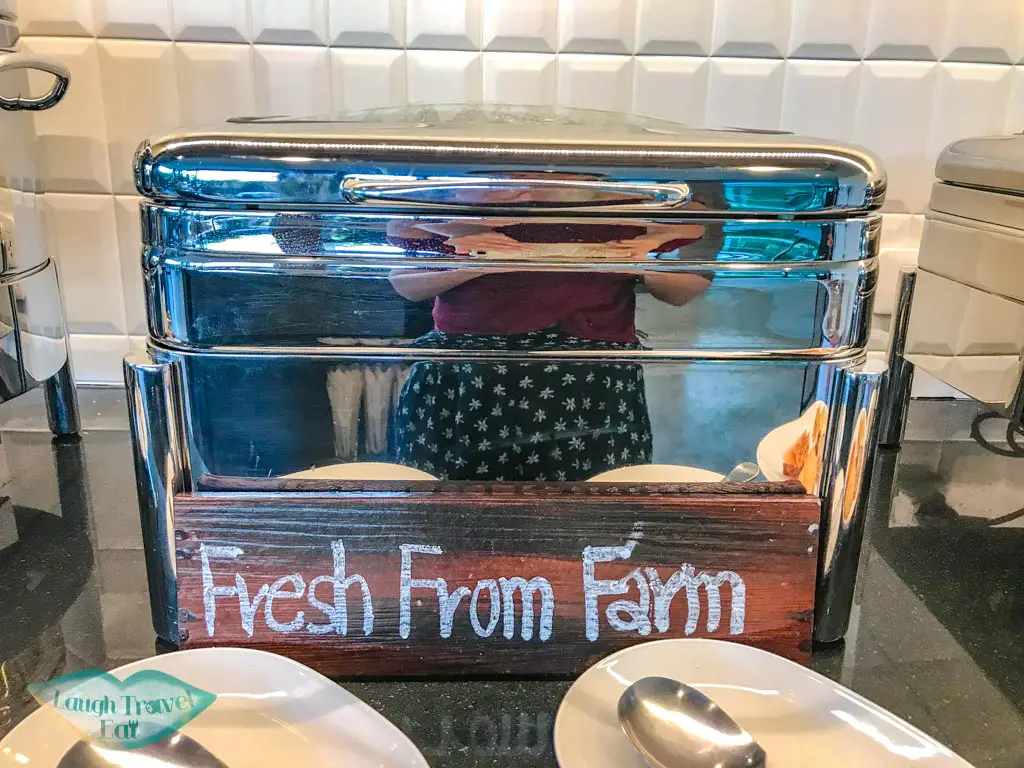 The best part is that they have a 'fresh from farm' section that has dishes made from ingredients from the farm, usually vegetables. The staff will ask if you want tea or coffee and bring it to you.

Pool bar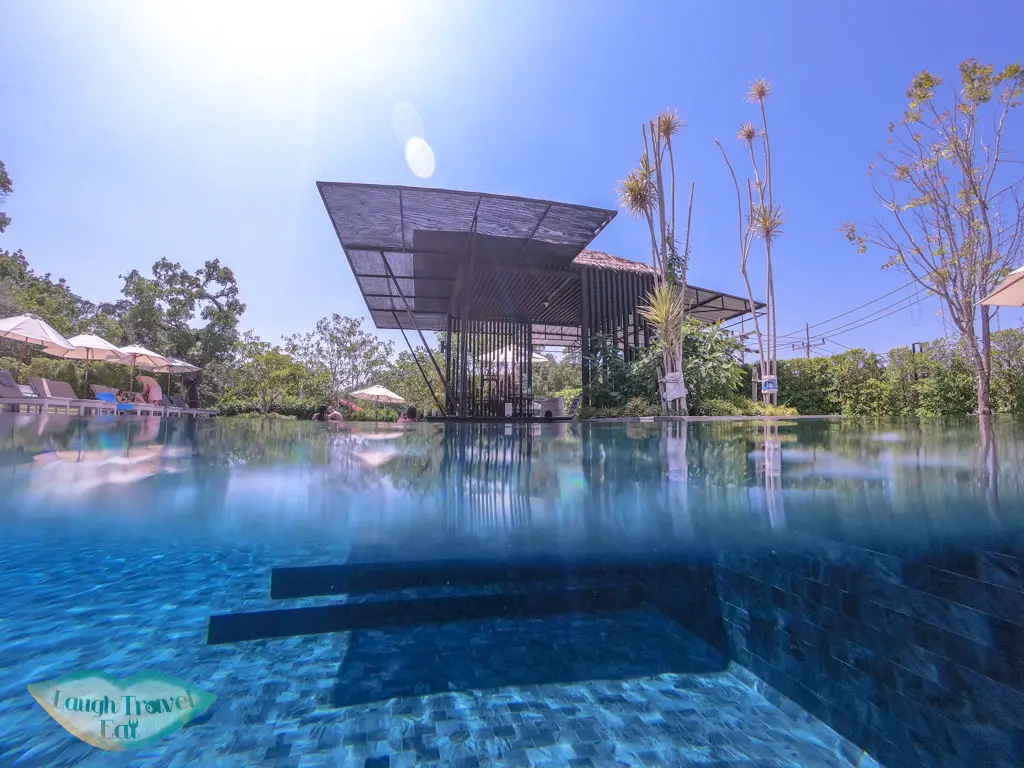 Just want to relax at the pool all day without leaving? It's totally possible since the Pavilions Anana Krabi has a swim up bar! Moctails, cocktails, snacks, you can also get a full meal here without migrating over to the Streats restaurant!
Sky Garden Bar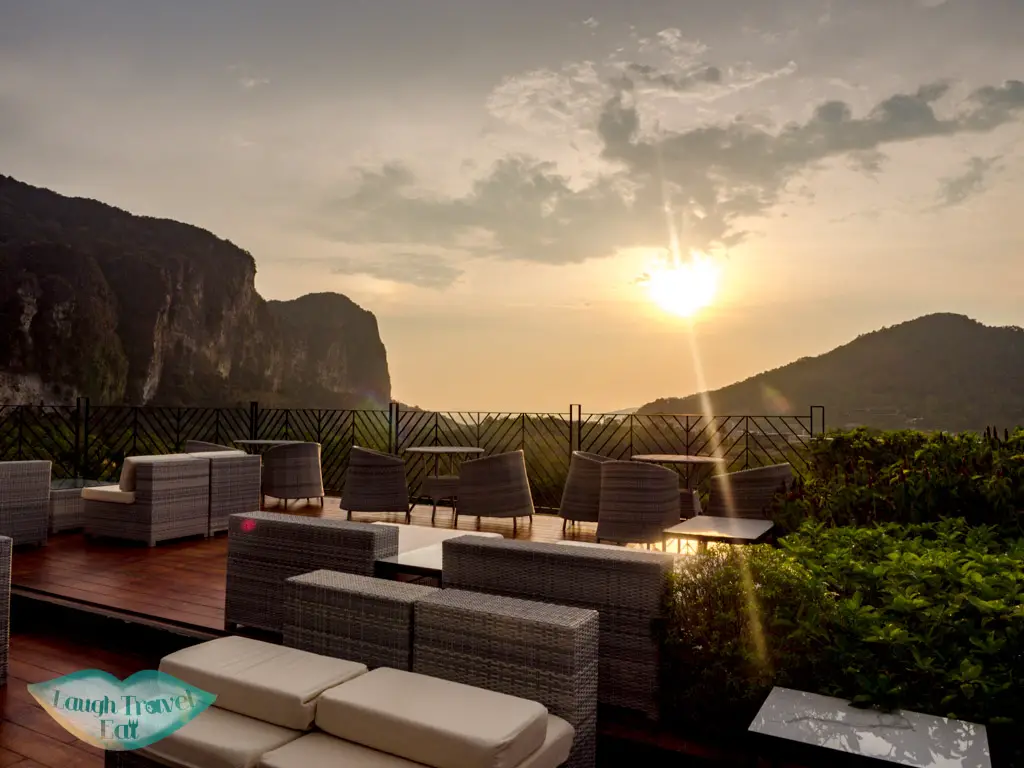 There's no better place to watch the sunset than at the Sky Garden Bar. as the tallest building in the area, the rooftop bar has an unobstructed view of the karst mountains and directly west towards the setting sun.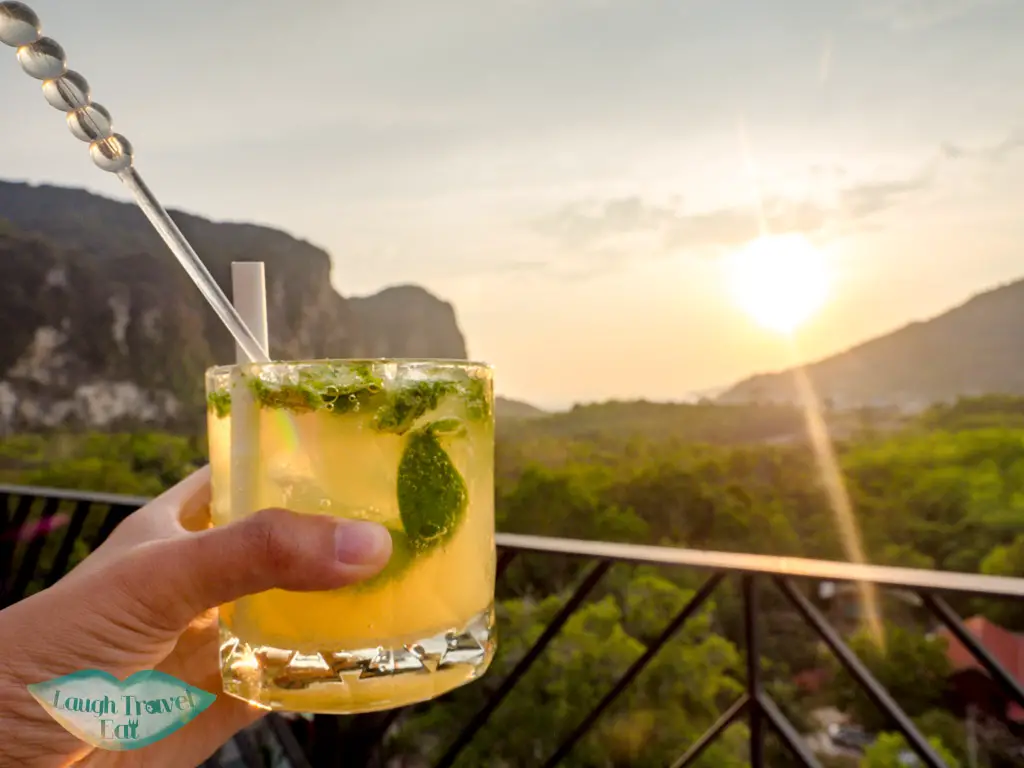 A mocktail starts at 150 baht and you can also order food and stay to see the sun disappear completely and the sky dance in different hues of red.

Anana Spa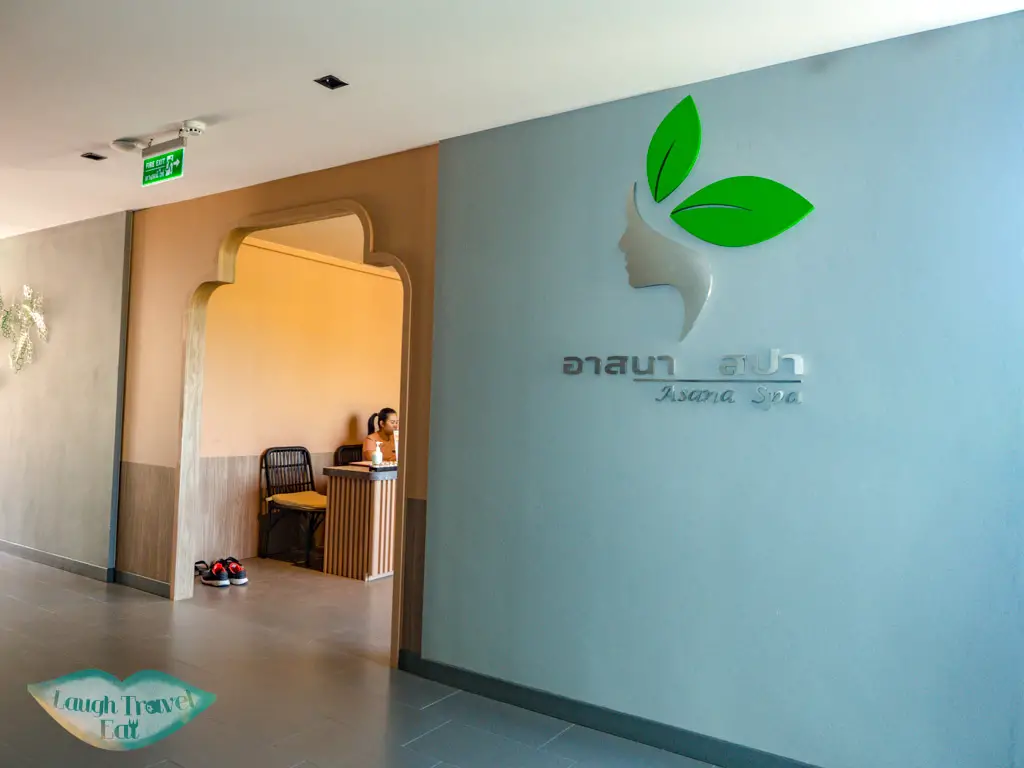 The Anana Spa has a comprehensive line of treatments from traditional Thai massage to facial treatments. But the crown jewel is their Himalayan Salt Grotto that promotes healing. Spa, meditation, and yoga are all possible inside the room that has a therapeutic warm glow.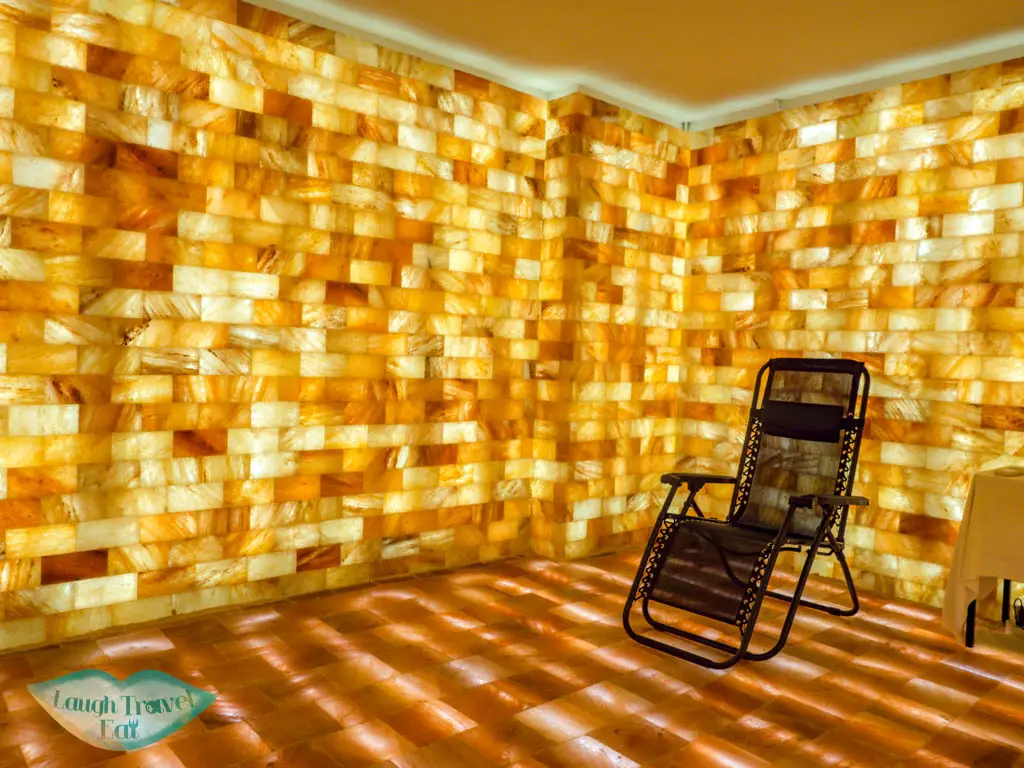 Aside from the Salt Grotto, there's also Thai massage rooms, normal massage rooms, sauna, and foot spa room.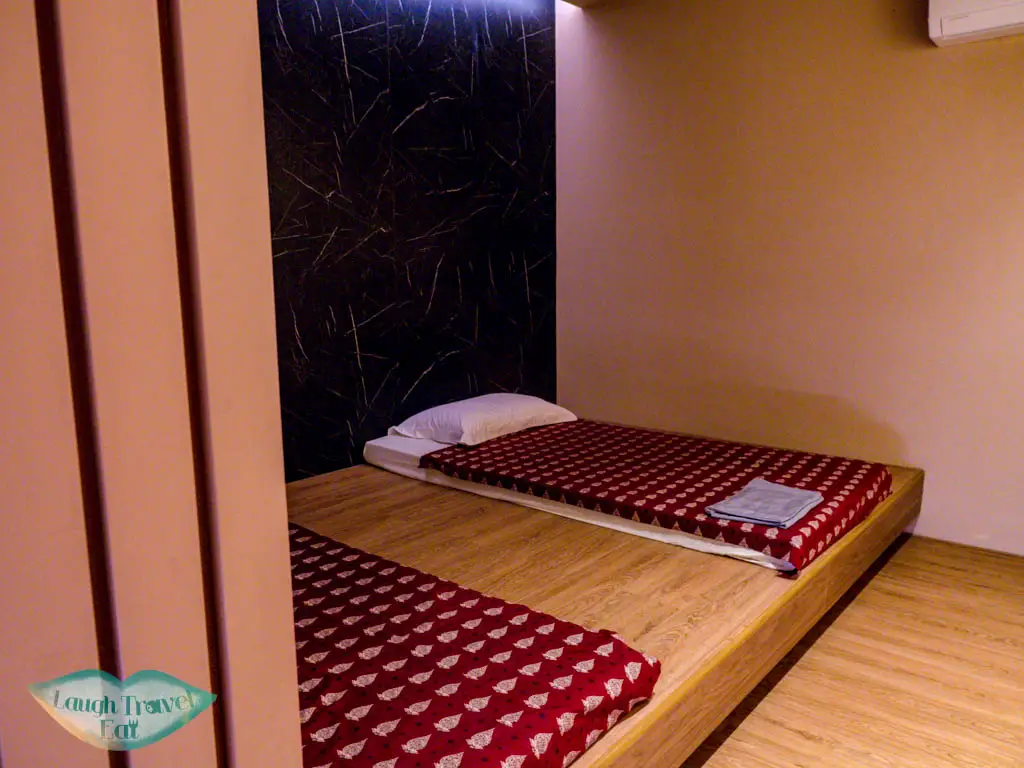 Treatments can be booked at the reception or by directly calling the spa floor.

Opening times: 8:00 – 20:00

Activities in the Pavilions Anana Krabi
Sunrise Yoga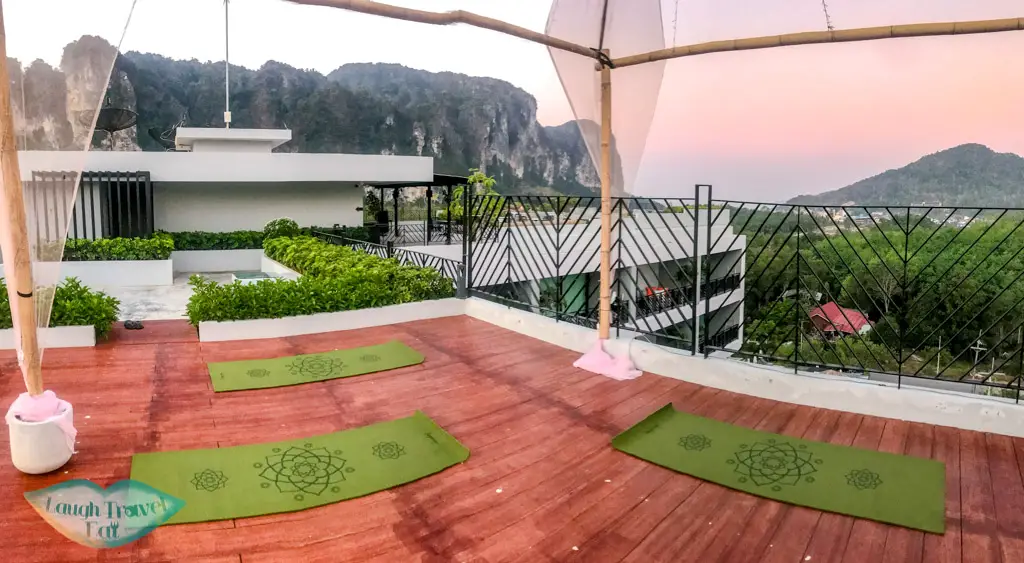 The Pavilions Anana Krabi offers Monday – Wednesday – Friday sunrise yoga for free from 8:30 to 9:30. Being surrounded by nature often encourages me to get up early, so I attended it twice during my three-night stay. The class takes place on the top floor where you can see the majestic karst mountains as the resident instructor Sasa leads the class. 
Free Carbon Neutral Shuttle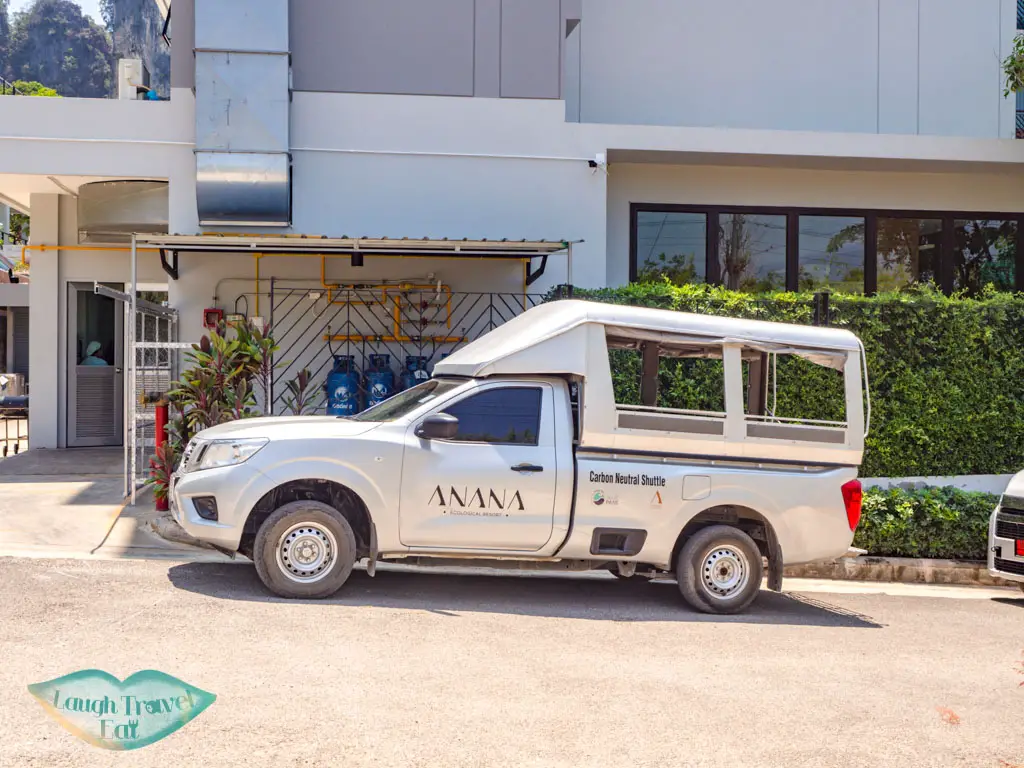 There are two shuttle lines, one to the Aqua Beach Club and one to Ao Nang center (opposite Starbucks). They run roughly every 2 hours and you can get the schedule from the reception.  
Andamana Beach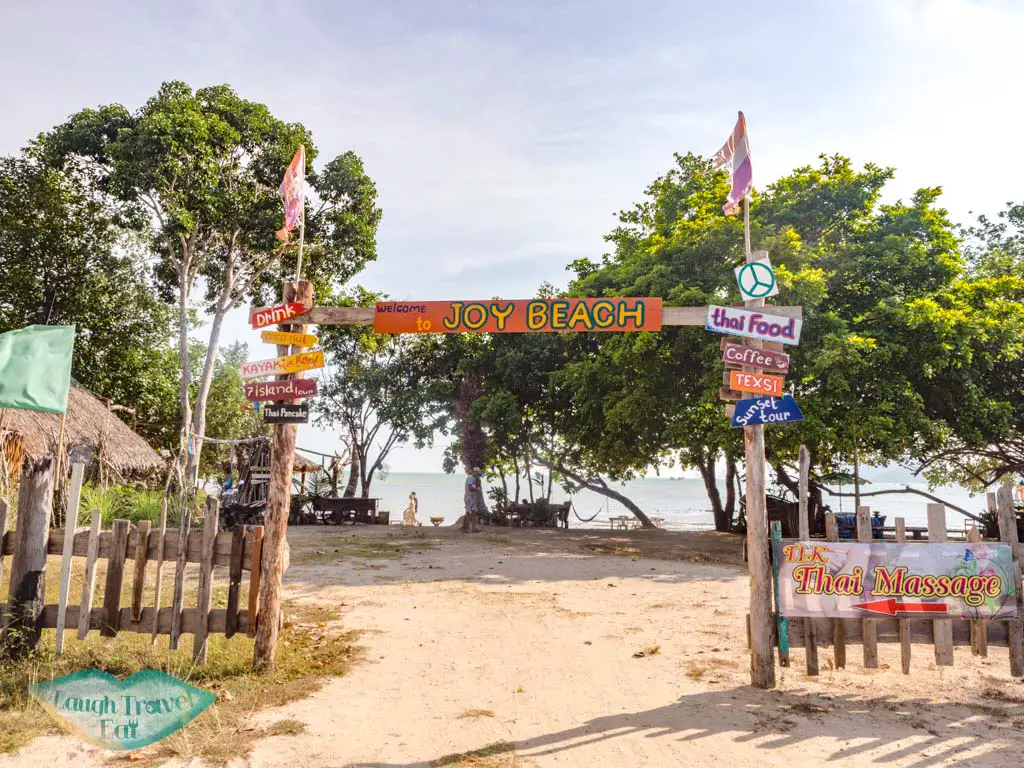 Although not exactly a beach club, Andamana Beach is on the other side of a headland from Ao Nang and still far enough from Krabi Town that it doesn't seem many people. So it's basically a private beach! There's also the Aqua Beach Club, too, of course!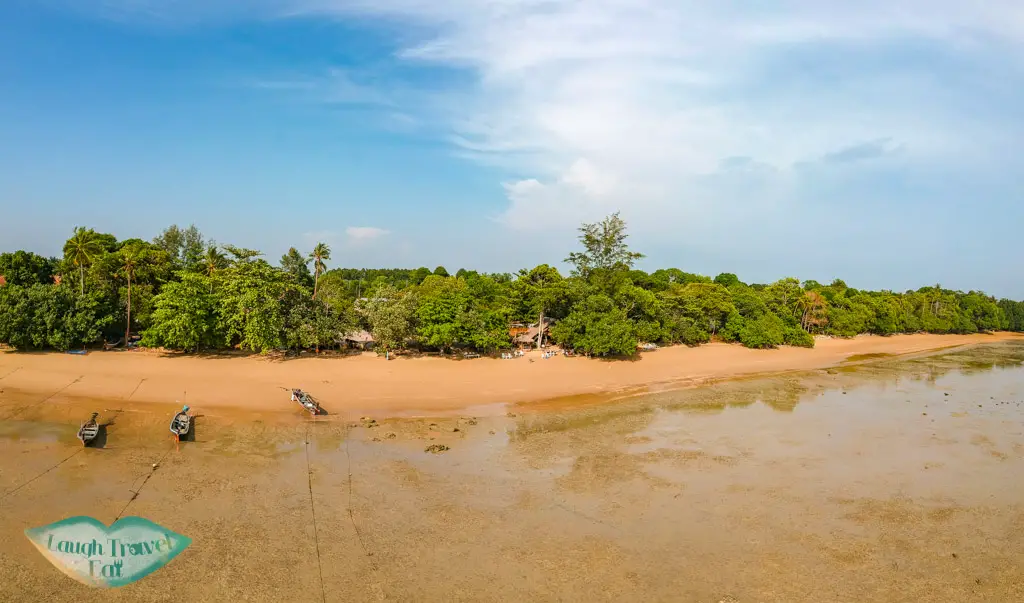 While it's not suitable for swimming with large expanse of shallows during low tide, it's a beautiful place to tan and the staff will bring you a beach mat. You can see the famed 4 islands of Krabi from here, even the Chicken Island, and there's a small restaurant that you can get food at.
Sun Angel River Cruise (coming soon)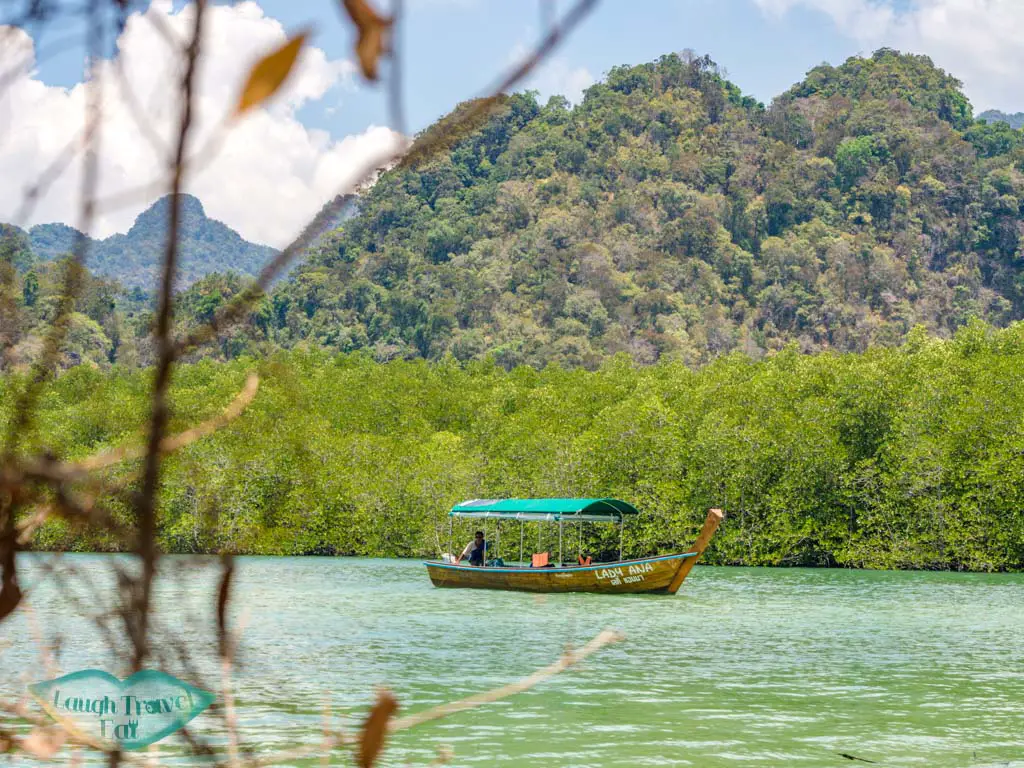 Longtail boats are the symbols of Thai islands but they all run on diesel engines that emit a black cloud and are very noisy. But the Pavilions Anana Krabi's very own electrical longtail boat runs on a solar-powered engine.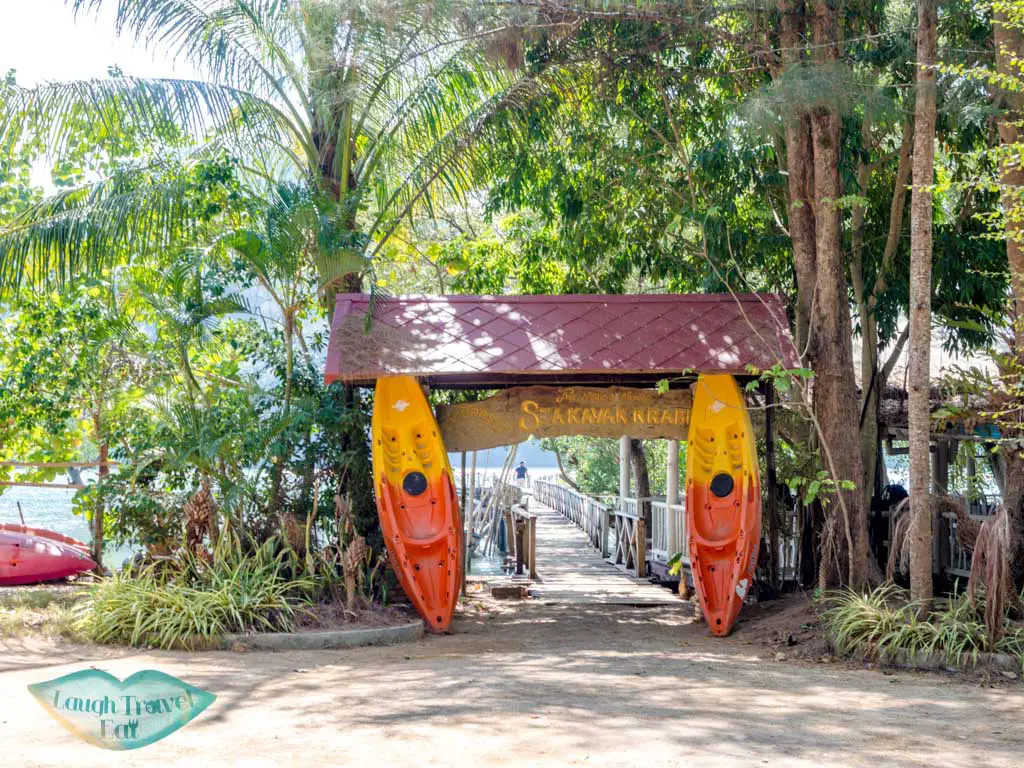 You can embark on a 4 hour day trip to cruise around the river mangroves for 1950 baht per person, including transfer, lunch, and refreshments. Bonus point: the transfer is done in their electrical car making this truly carbon neutral!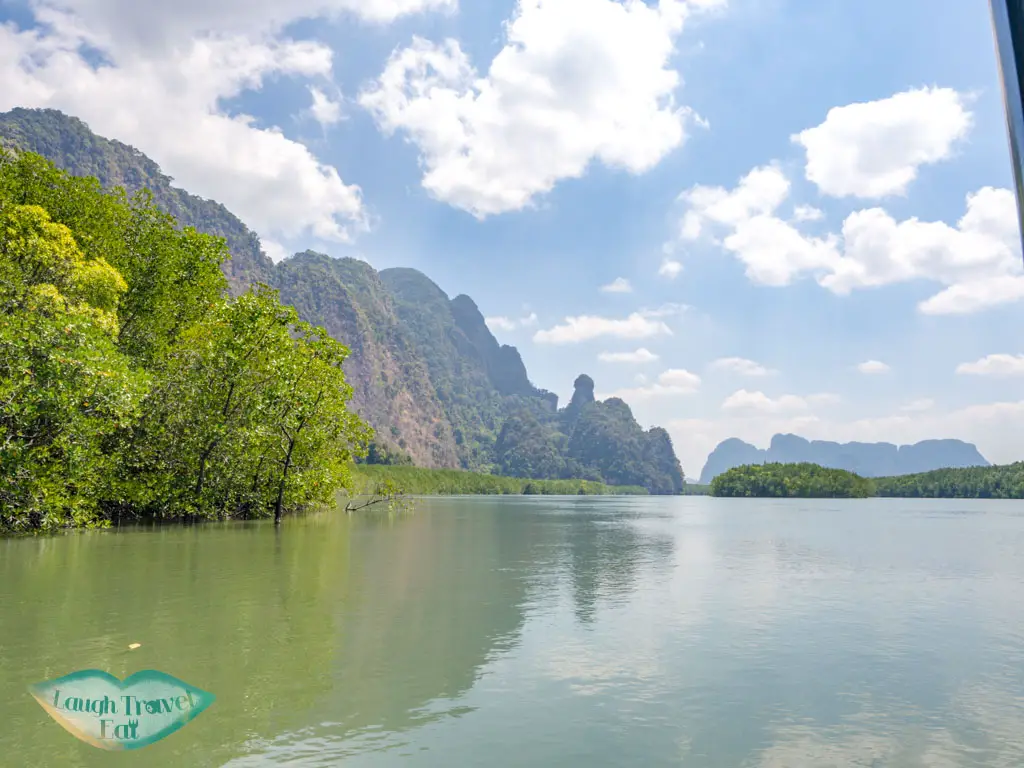 We were greeted by the captain warmly and boarded the longtail – which can sit up to 6 – for a leisurely cruise around the mangrove forest.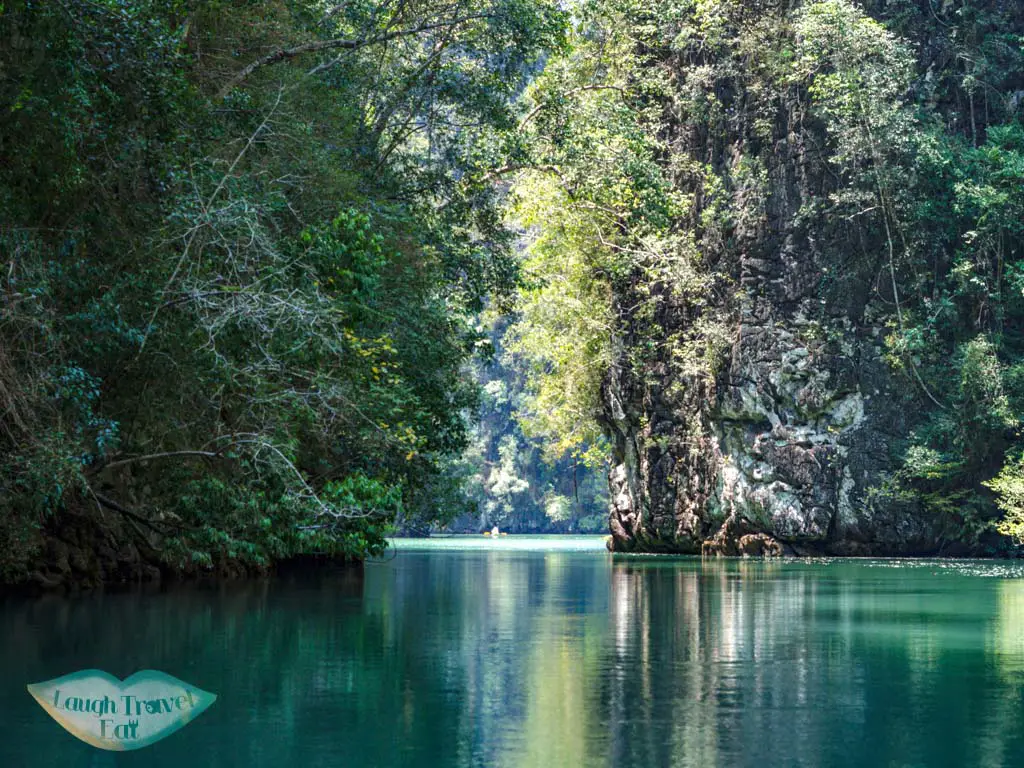 The captain explained to us about the seeding and the area before we entered into a gorgeous canyon with only a few kayakers out and about. We each got a flash of water and some coffee along the way, no plastic involved.
Lunch was served on a deserted sandbank, a feast of fried noodles, rice, chicken, fruits, and Thai desserts completely plastic free as well!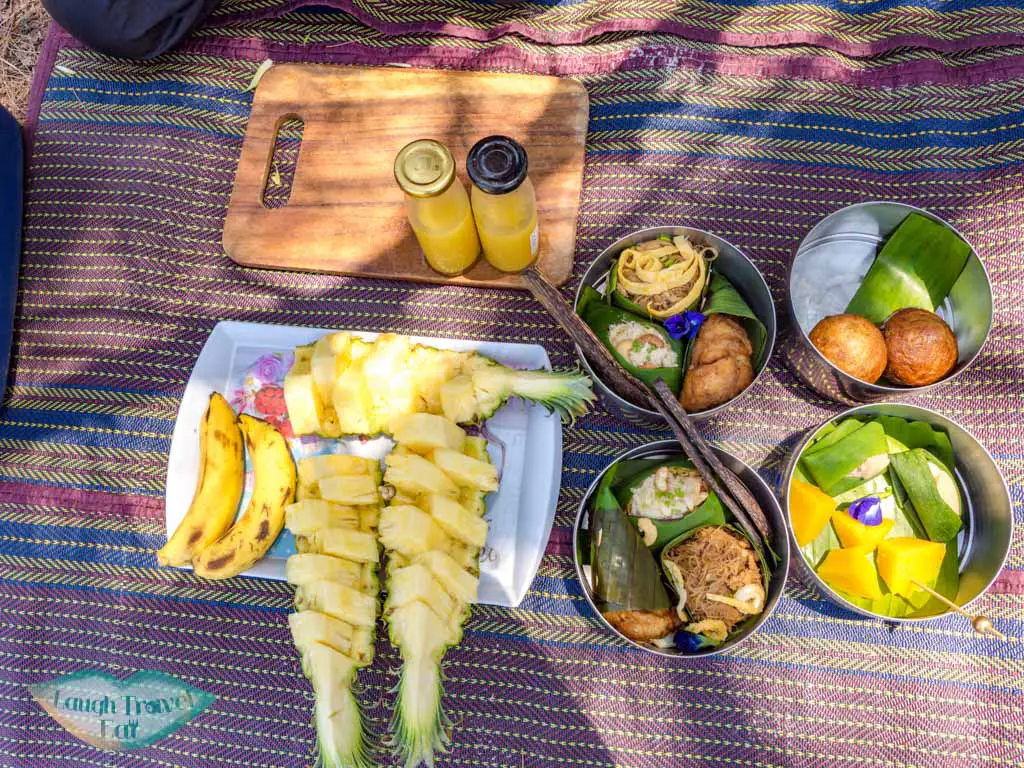 Jungle tour with electrical car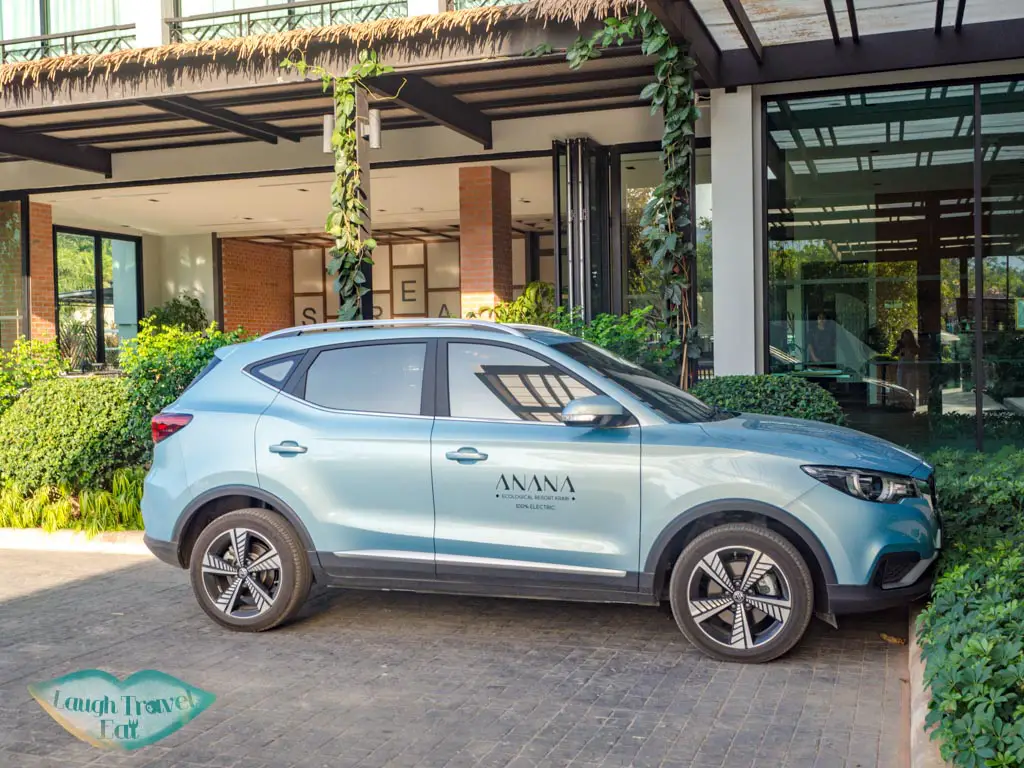 They also offer a jungle tour to the emerald pool, hot spring, and tiger temple on their electrical car, which is a popular day trip option !

4 Island Cruise
Pavilions Anana has an eco yacht that is a 50-year-old classic America troller and is a carbon neutral experience. The yacht only uses 10L diesel per hour, and the diesel used is compensated by the coral reforestation program.
Krabi night market 
A carbon neutral shuttle is also available from Friday to Sunday to take guests to Krabi Town for the night market. The trip is only 20-30 minutes.

Other possible excursions include sunset romantic dinner at the gazebo with live music, ecological cooking class at the farm, as well as motorbike options and yoga retreats.