Chatuchak market is the biggest weekend market in Bangkok and Thailand, and also one of my favourite places to shop in the whole wide world. But it's a maze in itself so here's where this Chatuchak Market guide comes in.
From authentic vintage to the latest trendy outfit and local boutique design, it's a fashionista's true paradise. Beyond that you can also find everything from art to kitchenware and then some, with restaurants and massage places to boast. It's my number one priority whenever I visit Bangkok. After more than a few pilgrimages, here's my guide to shopping at Chatuchak:

Getting to Chatuchak Market
The easiest way to get to Chatuchak is by BTS. Get off at Mo Chit station and there will be signs directing you to the right exit. This takes you to Gate 3.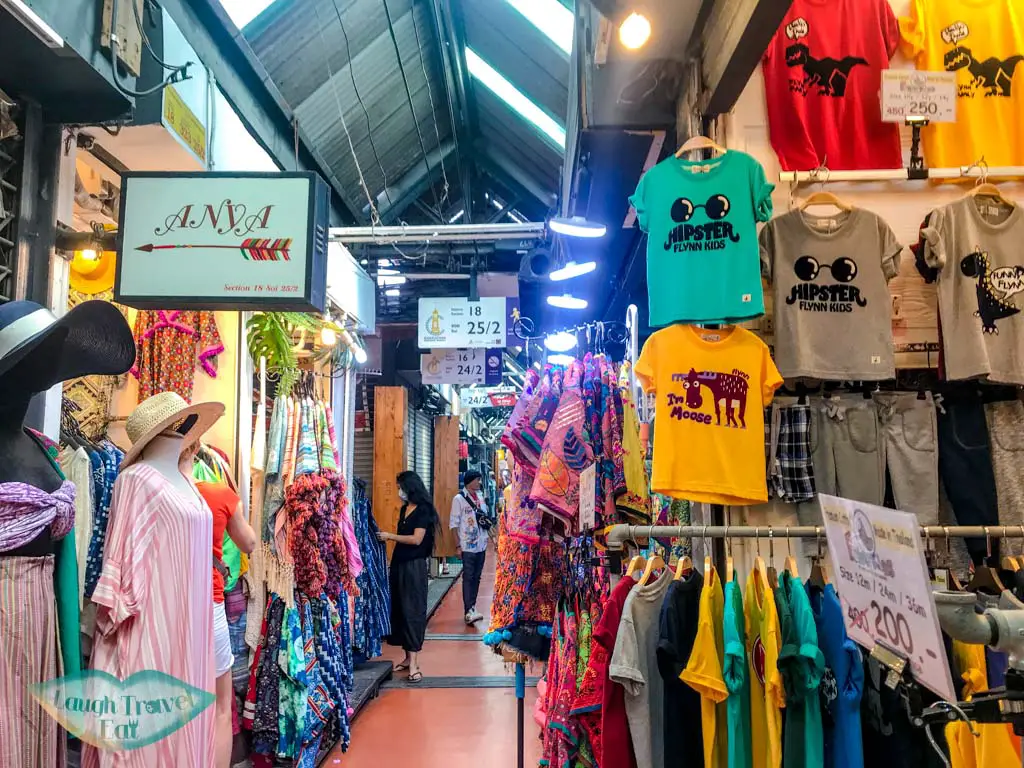 Alternatively, the MRT Station Kamphaeng is near Gate 1 and section 1. If you decide to arrive by taxi or Grab, you'll likely be dropped off near there as well or Gate 3 depending on your driver.

Tips: if you want to get a Grab out, it'd be easier if you are on the right side of the traffic.

Opening times for Chatuchak Market
The Chatuchak Market is actually open all week but you want to be there for its weekend market as a retail shopper. Although it has a Friday evening session, it's best to go on Saturday or Sunday as that's when the fashionable retail stores open.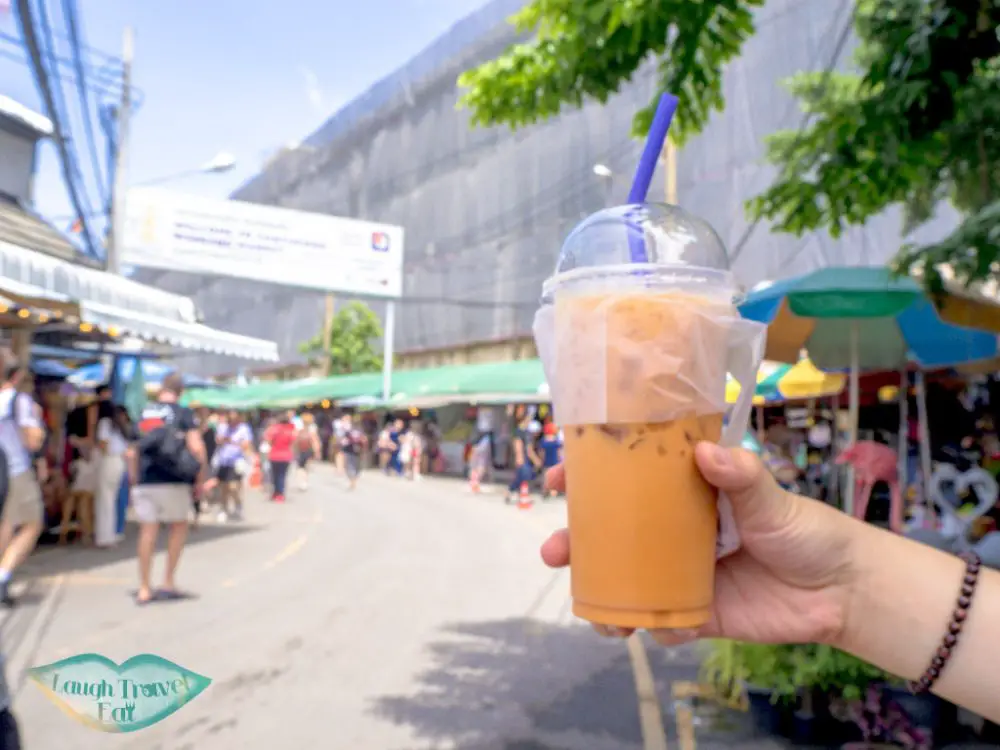 The doors to the market officially opens at 7, but don't expect everyone to be open until around 10 am. However, it's good to arrive around 10 because you are likely to score better bargains as some shops treat their first sale of the day as a good luck and might be happier to negotiate.

Chatuchak Market guide – quick tips
Look up a map online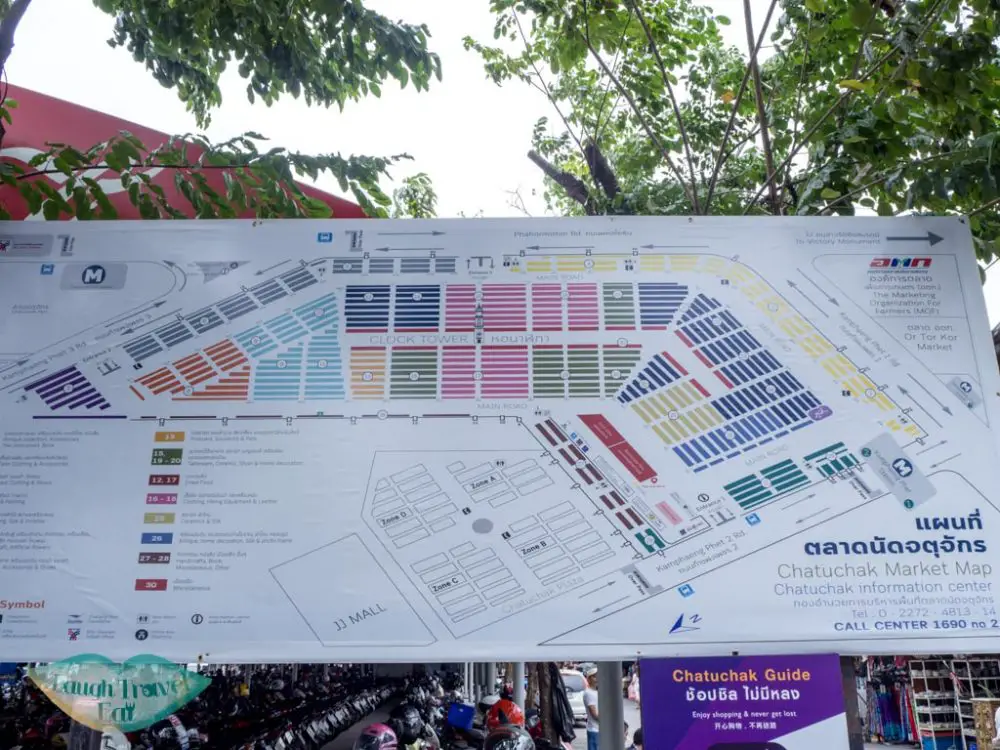 If you want to roam, you can absolutely get lost in there, hence why I wrote this Chatuchak Market guide. If you want to be more systematic – you can search for a simple online map and orientate yourself with the section and soi (street) numbers. If you see a shop you like, best to mark it down otherwise you won't find it again by just walking around!
Wear walking shoes
Shopping is tiring and serious business, so if you are a serious shopper like me, wear walking shoes. There are also a lot of people with narrow lanes in addition to drains, so having your feet covered is better.

Make use of their lockers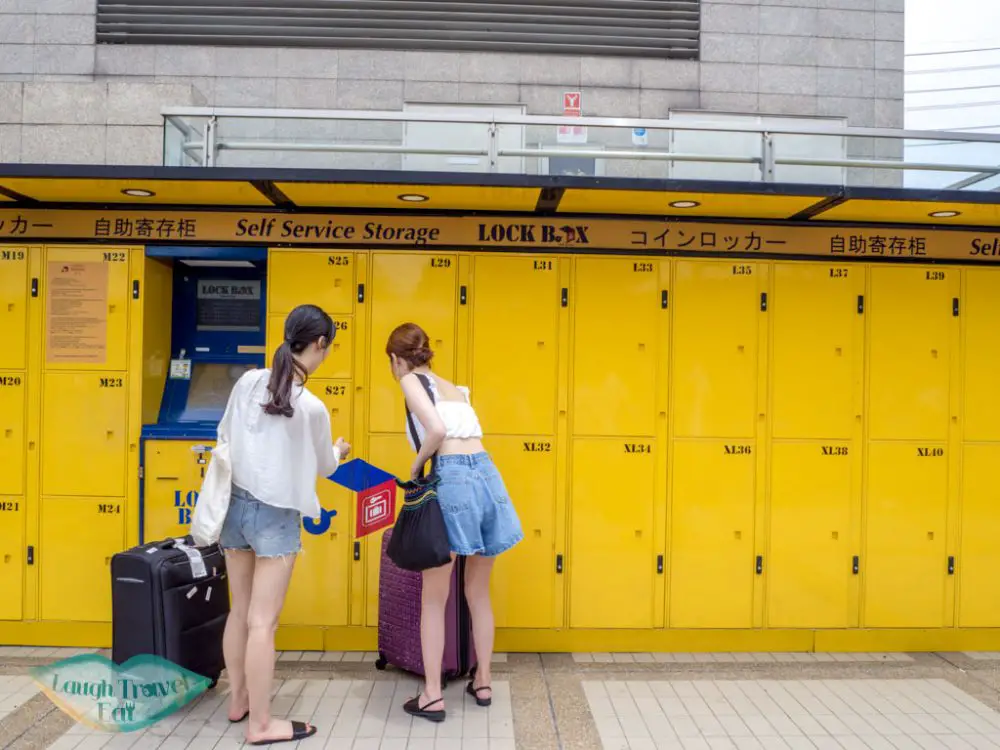 Planning to buy a lot? There are lockers by MRT Station Kamphaeng where you can stash your goodies. They have various sizes and have information in English.

Negotiate when there's no price tag
For the most part, prices are set but if you don't see a clear price tag, by all means negotiate. You can ask the shop owner if they can give you a better deal if you are getting more than one item. Worst case scenario, walk away and loop back if you really want it!

Finding bathrooms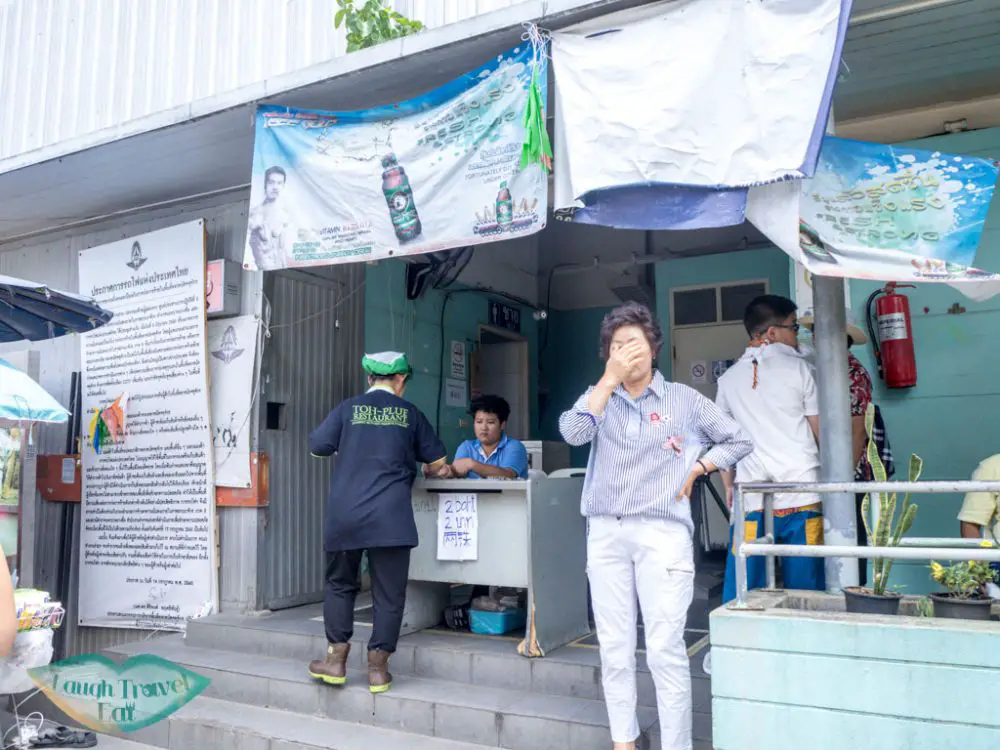 There are 8 bathrooms scattered around the perimeter of the market, but you do have to pay for it. The price is 5 baht, and the easiest one to find is near the MRT station by the lockers. If you don't want to pay to pee, take the skybridge across the road to DD Mall by section 1 where you can use their bathroom without paying! It's also air-con inside so a good break from the sweaty market.

Set a meeting point if you are going with friends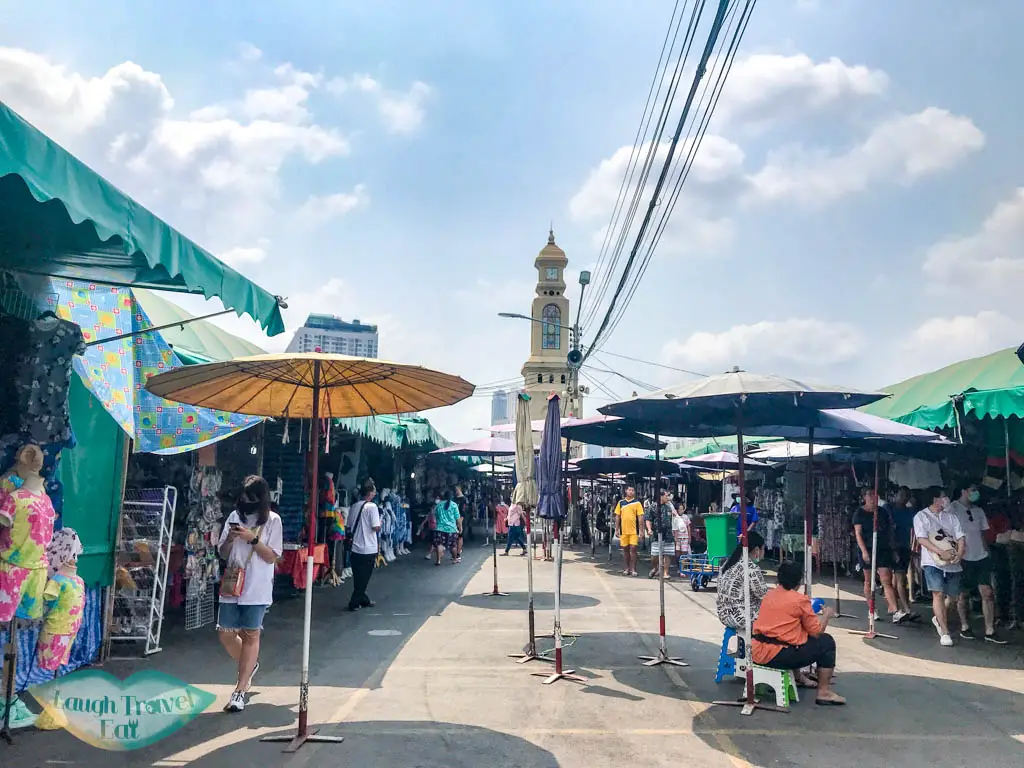 It's not difficult to get lost when roaming Chatuchak Market, so if you are going with friends, set a meeting point ahead of time. The clocktower in the middle is usually a good place, easy to see and find and the only clocktower around there.

Chatuchak market guide for my favourite sections and shops
Section 5 & 6 – Vintage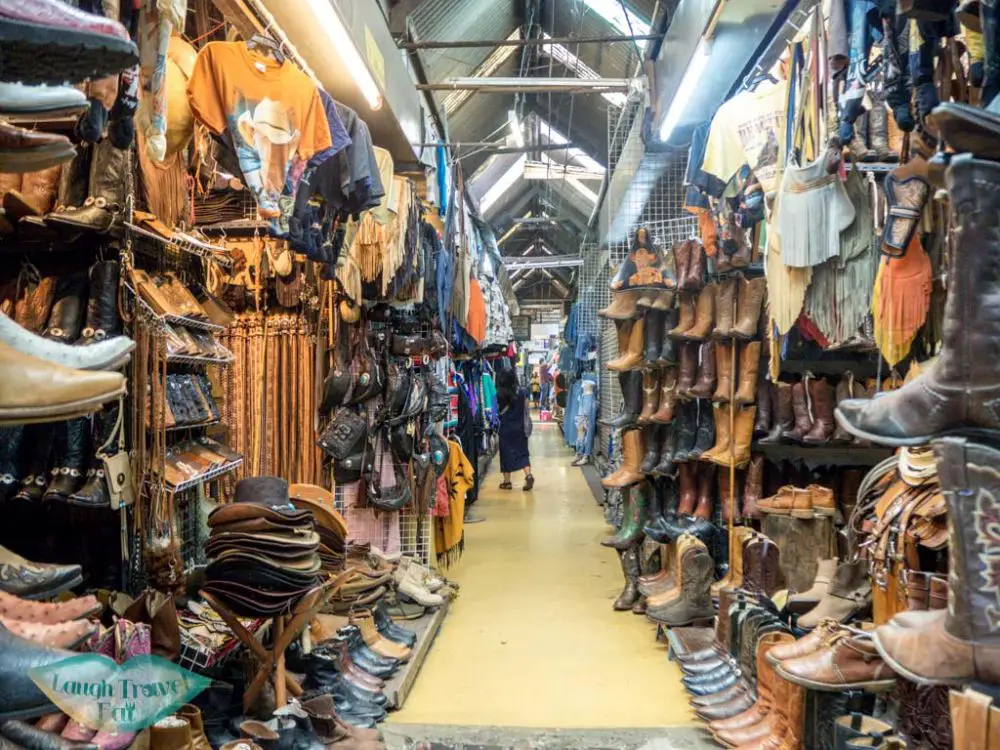 Gate 3 takes you straight to section 5 and 6 where all the vintage are and they are my absolute favourite place to shop. Prices hover around 200-500 baht, so even at 100 baht. The most common items seen are Levis jeans and Hawaii shirts, though there are a few shops that sell vintage dresses as well as upcycled garments. 

Section 7 – Art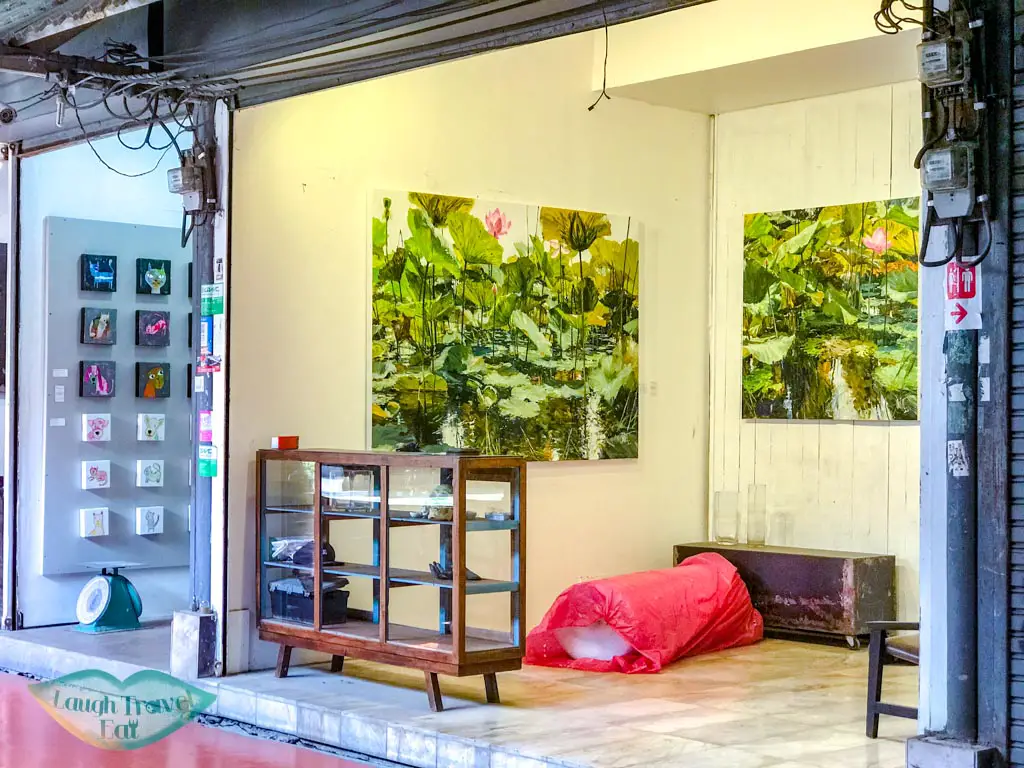 Art section is section 7 with painting and everything in between that's home decor related. It's pretty to see even if you are not planning to buy anything. There are a few snack stands nearby and this is usually where I get my first round of snacks.

Section 2-4 – boutique and design
Although not as cheap, there are more boutique and design stuff at the fashion district 2-4 between mrt station and gate 3. It's a prettier area as well with trees in the middle of a wider lane and sunlight streaming through from the top. A good place for photos if you can catch a quiet moment from the crowds.

I bought the cutest doggy print tee from Section 3 45/1 – they do have a brand name which I had forgotten but they have a dozen cute doggie logo like corgi and shiba on various colour tees. There's children size, too.

Western end of section 24 has a lot of Indian styled clothings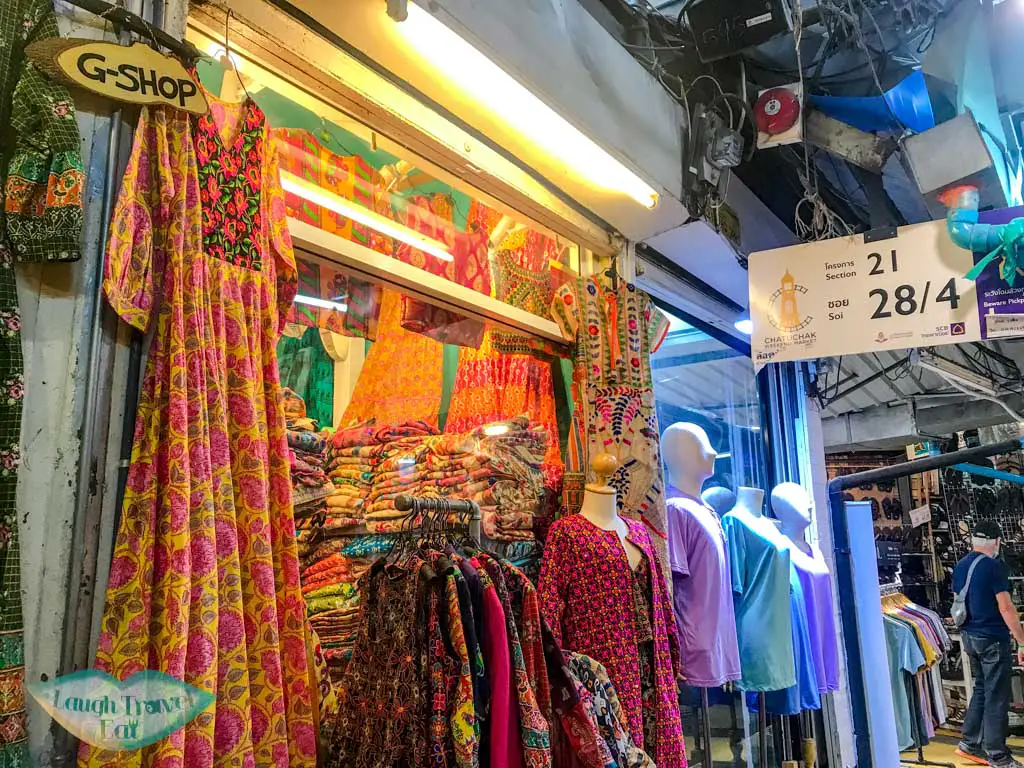 If you are into the ethnic prints of India, it's a good place to snoop but they are a bit pricier.

Food in Chatuchak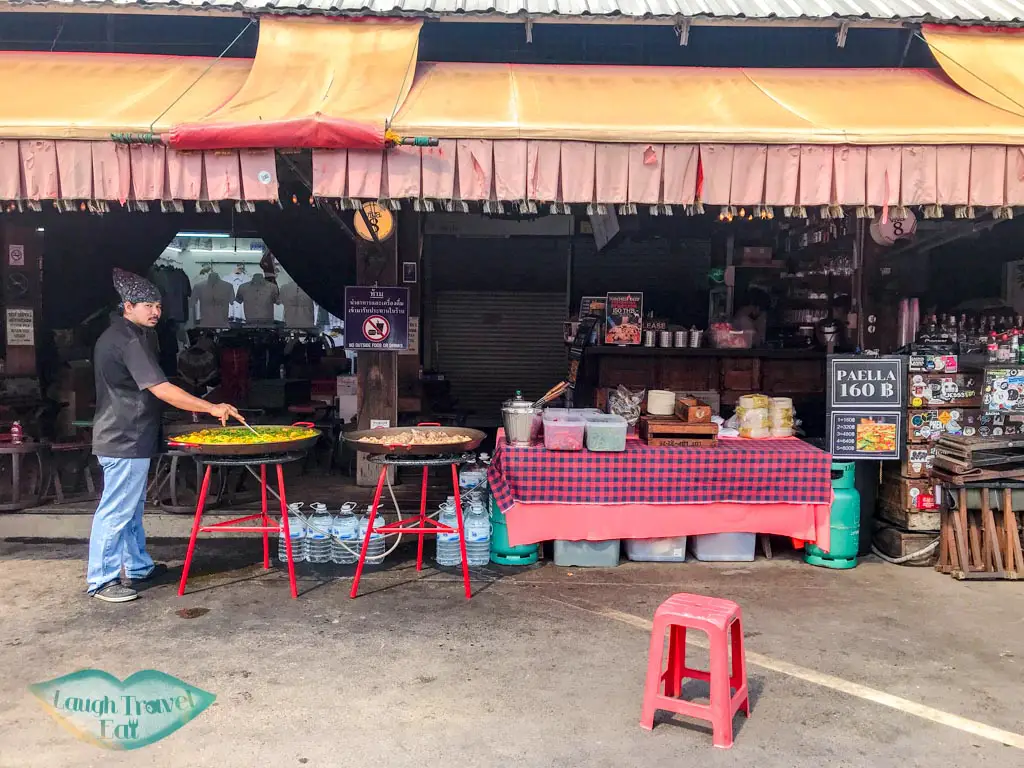 Most food is by gate 1 or by the clock tower. Admittedly, the cheap places aren't very good and the good places aren't very cheap, but if you can make do with just snacks, there's plenty of affordable and good options.
But if you can wait – here are a list of my top favourite dining options in Bangkok.

Northernmost section east of the food place is mostly home decor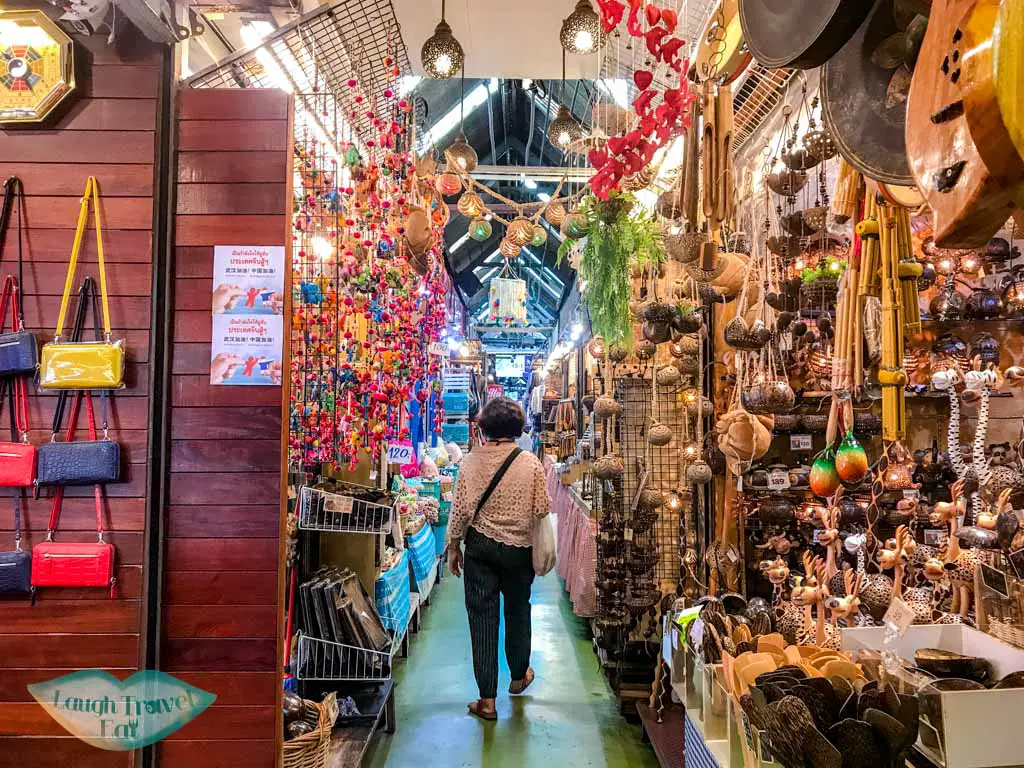 So unless you are in need of such items, you can avoid this section. That said, there are plenty of cute things if you are into home decor, although you'd need to think about how to get them home!

Section 9 soi 13/2 for Yoo zoap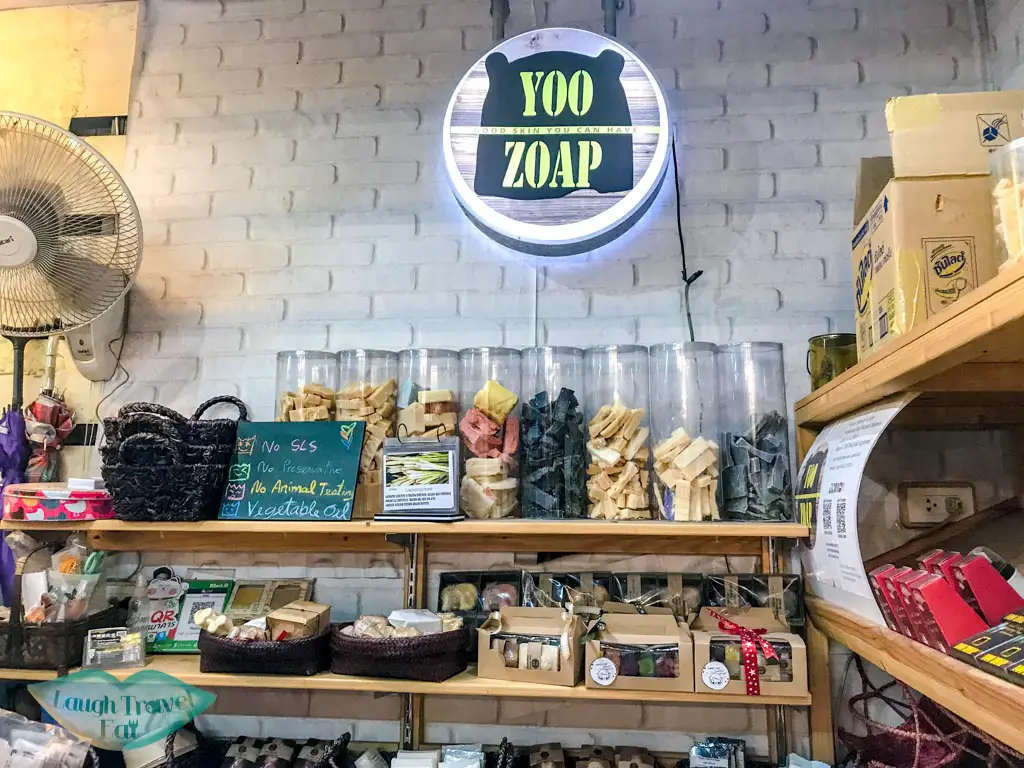 Finally, I'm sharing my favourite soap stores. I swing by to get a bunch whenever I'm in Chatuchak and my sis also uses them. It's affordable, smells amazing and uses all natural ingredients to make. You can get a good deal – buy 5 get 1 free! Or just 65 baht each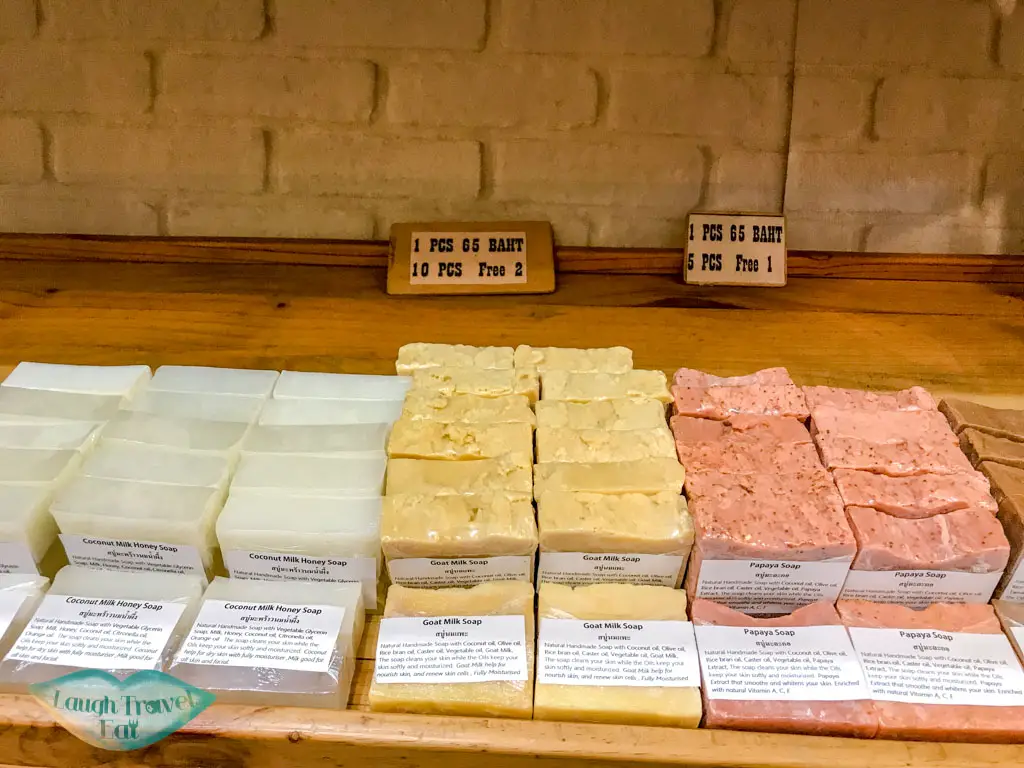 I tried to note down all the different scents and it's a LONG list: tamarind, papaya, goat milk, coconut milk honey, honey milk safflower, tea tree oil, lavender, Noni green tea, lemongrass, mangosteen, detox charcoal, ylang ylang, Oh there's also jasmine, rose; frangipani, dead sea mud