Bangkok is a huge city and although finding a place to eat is not hard, whether you are looking for a new unique street food or just some hearty Thai fare. But finding the best place to eat can be a lot harder, especially since the city is such a big place! Having visited Bangkok a few times and lived in different parts of the city, here are some of my favourite dining options across the board:
Bangkok Food Tours
Royal Thai Cuisine in Bangkok
Have you ever had Royal Thai cuisine? The answer is probably a no, since it's not like they have a street food stand of that. However, there is a food tour you can take that would take you straight into the home of a royal's chef's family. In fact, you can also try your hands at making them, too!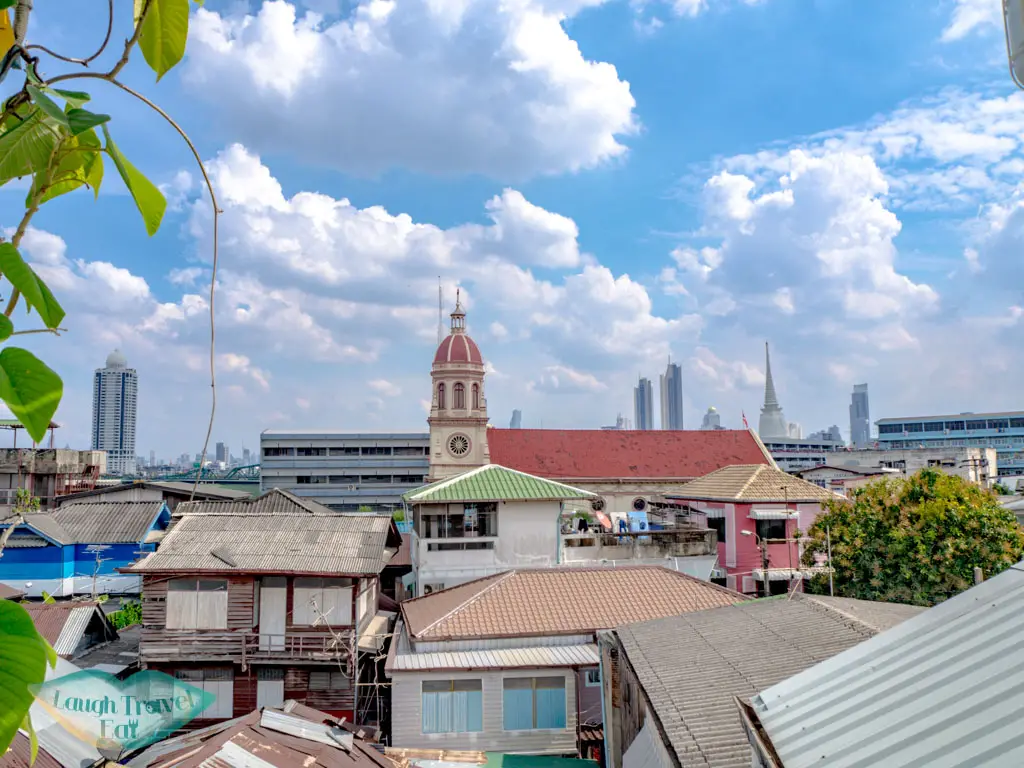 The entire tour starts at 9am at Taksin Sapan BTS and we first explored the community's culture and history through its temples. Before we dived into the Royal Thai cuisine, we visited a local cupcake factory to sample a pastry unique to the region: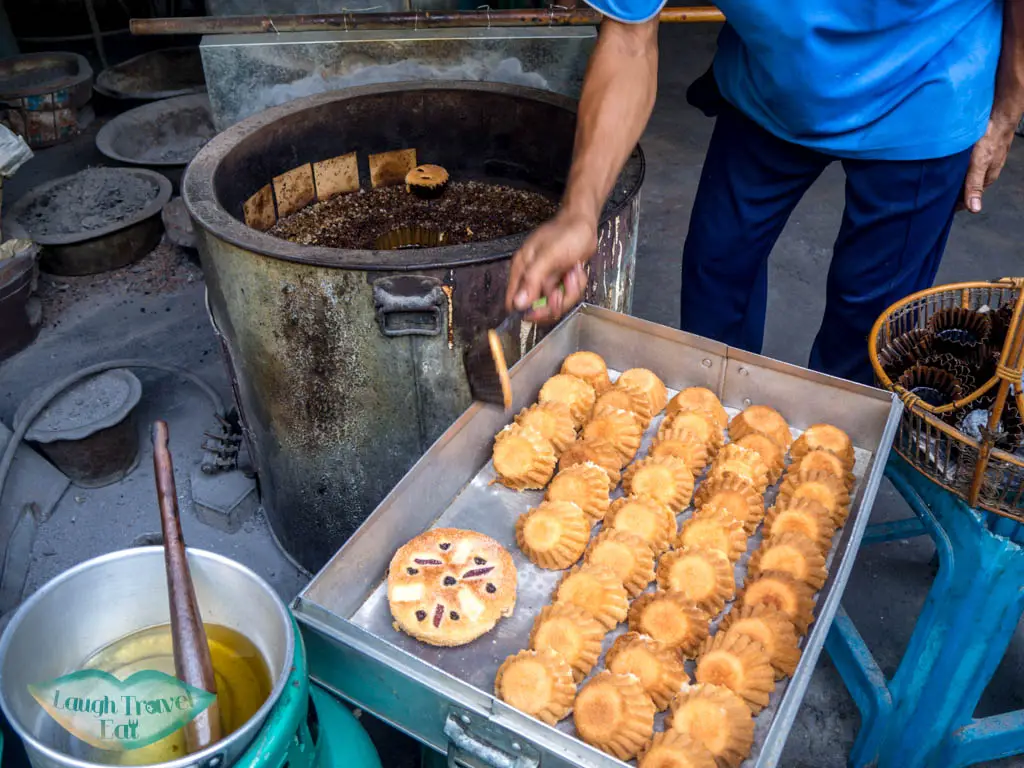 Farang Kudeejeen – a Portuguese-Siamese cupcake that can only be found in Kudeejeen, it's fluffy yet crispy, with raisins inside and sugar sprinkled on top.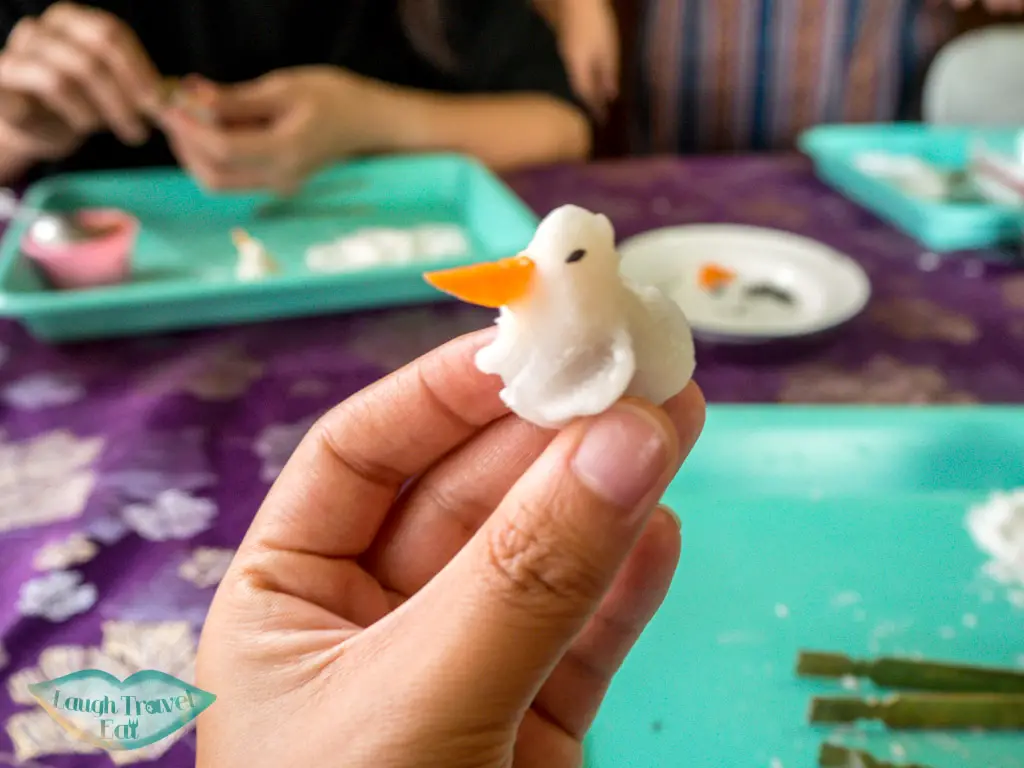 We arrived at the house of our gracious hostess, who is the related to a royal chef. She had married into the Kudeejeen community and also runs a cooking school. For the cooking class portion, she taught us how to make the Jeep Nok and the key is to make it into a duck shape. Presentation is key when it comes to Royal Thai cuisine and fortunately, we did a decent job! The rest of the feast we had was cooked by the lady chef herself and here are the delicious treats:



Jeep Nok – duck shape dumpling made from potato, sticky rice, and rice flour. Fillings are made of minced chicken stir-fried with garlic, palm sugar, and salt. This is by far my favourite with the sweet and tangy filling and chewy dumpling skin.
La Tiang – minced shrimp stir-fried with coconut and lettuce in egg net, it's a refreshing salad dish that makes for a great appetizer
Tung Thong – akin to a fried wonton, the fillings are minced pork stir-fried with garlic pepper and coriander root. The satisfying crunch and the meaty filling makes it a more filling dish.
Dragon bite grass – mandarin slice topped with tapioca mix (pineapple also possible). The contrasting juicy and tart texture with the chewy tapioca makes it almost addictive.
Rice noodles with red chicken curry – cooked with the perfect balance of spice and coconut, the red chicken curry is accompanied by homemade rice noodles!
We continued the tour by visiting a local museum on the Portuguese-Siamese history of the region as well as an 100-year-old teak wood house.

Best local Thai restaurant in Bangkok
One of the biggest struggle for me in Bangkok is finding a good restaurant close to where I was at the time. The city is pretty spread out and going out of the way to eat before returning back to the schedule at hand isn't convenient. On my first trip, we did end up eating at random places here and there. Now that I've visited again, I'm happy to say that I've a few good place to recommend in most major areas:
Around Nana BTS
Prai Raya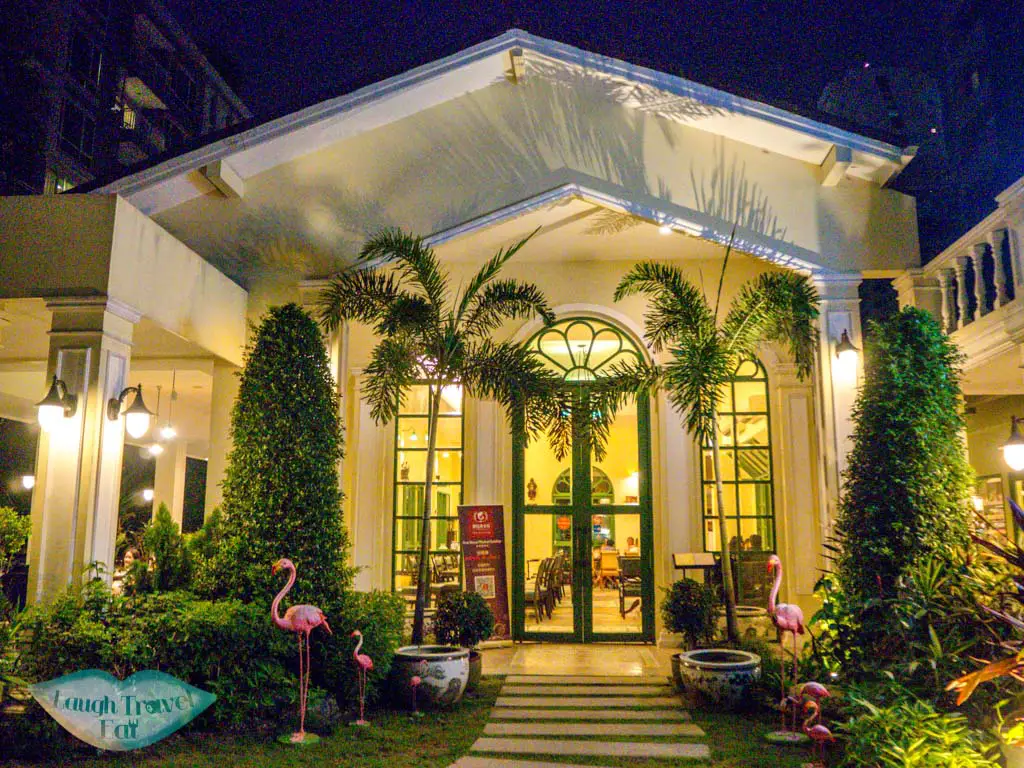 I discovered this gem via googling restaurants in the area and was pleasantly surprised at how delicious the meal was. Prai Raya is a famous small chain in Phuket that has expanded to Bangkok, and I'm super glad they did. The restaurant itself looks like a colonial villa with Portuguese tiles.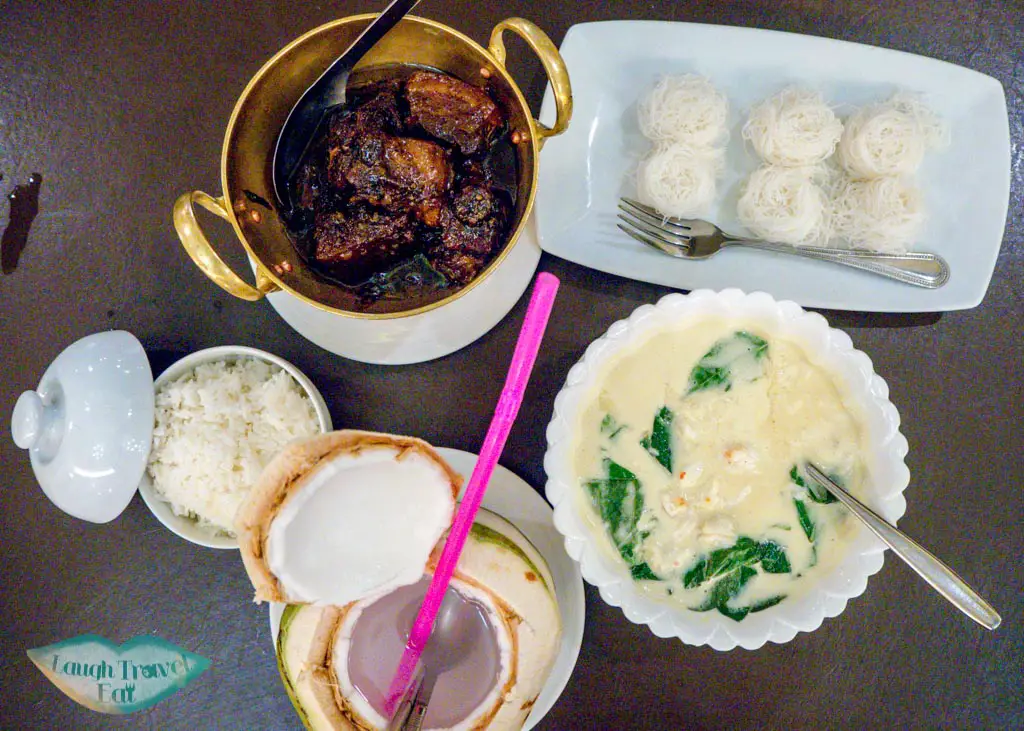 We ordered their signature crab meat yellow coconut curry noodle, a pepper sauce slow cook ribs and rice, and a coconut to share. The portion sizes are very generous, with big chunks of crab meat in the curry and crispy pork ribs. The total came to 883 baht for 2, all in all not bad for a meal.

Address: 59 Soi Sukhumvit 8, Khwaeng Khlong Toei, Khet Khlong Toei, Krung Thep Maha Nakhon 10110
Opening times: 10:30 – 22:30
Terminal 21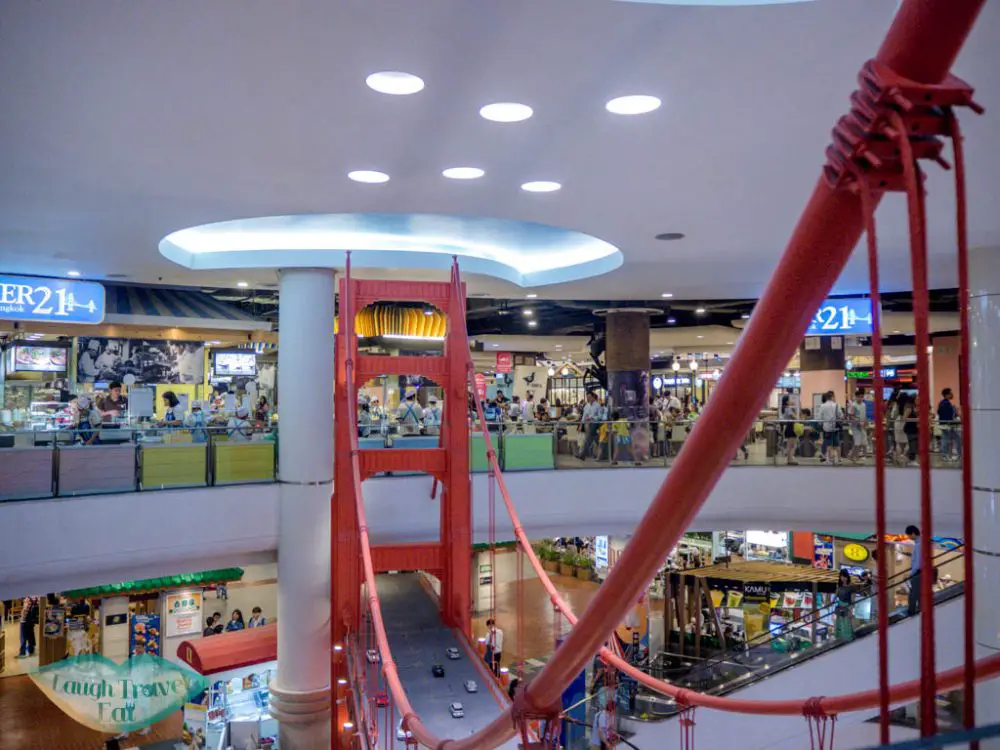 If you are stuck on what to eat, Terminal 21 might or might not be the answer since you will have a million choice, but you'd still have to make a choice. The food court in the airport-themed shopping mall is legendary for its affordable prices and variety, with crowd favourites like chicken rice, mango sticky rice, and pork knuckles.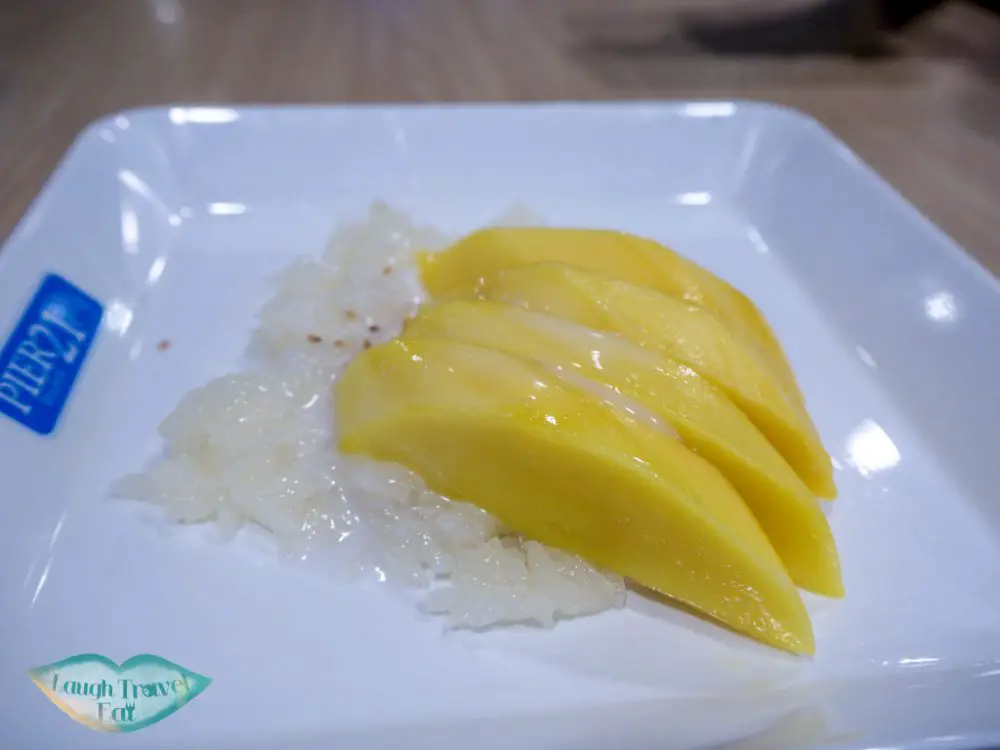 I had ended up there more often than not if I'm in the urban downtown, because who can say no to mango sticky rice? They do have a system to order, with patrons paying for credits in a card and using it for purchases. Once you are done, simply go back to the counter to get the remainder.
Address: next to Asok BTS
Opening times: unsure of exact time but likely 10:00 – 22:00
Around Pratunam
Kaiton Pratunam 紅大哥水門雞飯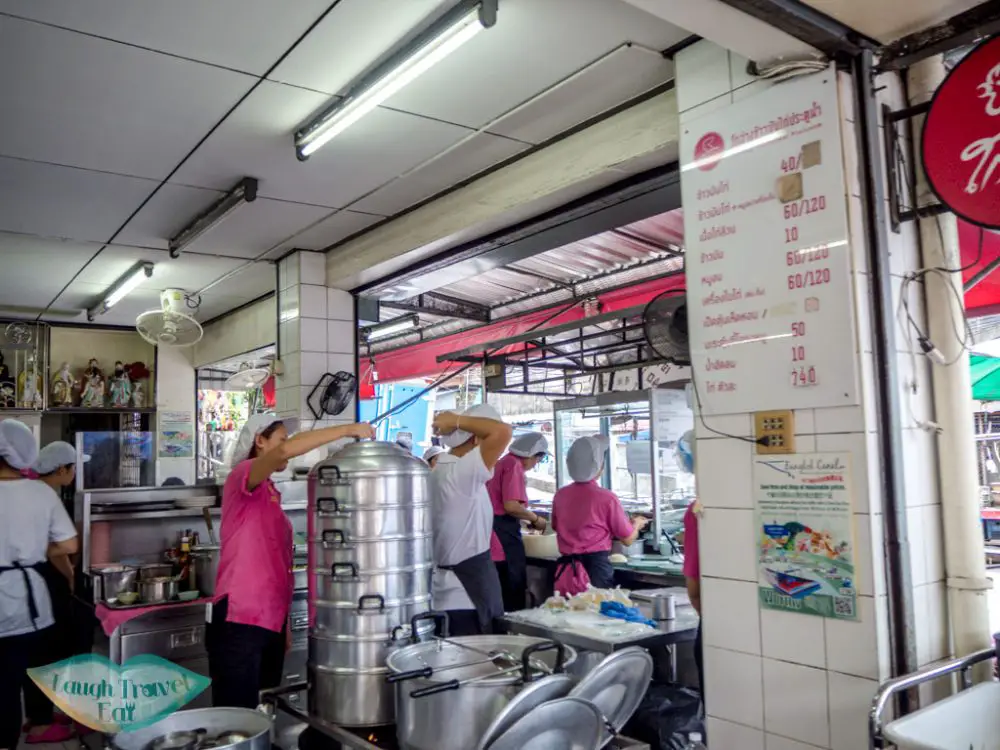 One of the most famous place for chicken rice is Kaiton Pratunam. Expect to be queueing for a while because it is a popular spots for local and tourists alike. However, the restaurant has kept the price of chicken rice at 40 baht, which is extremely affordable.

Opening times:05:30-14:00 17:00-02:00(周日公休)

Bamee Sawang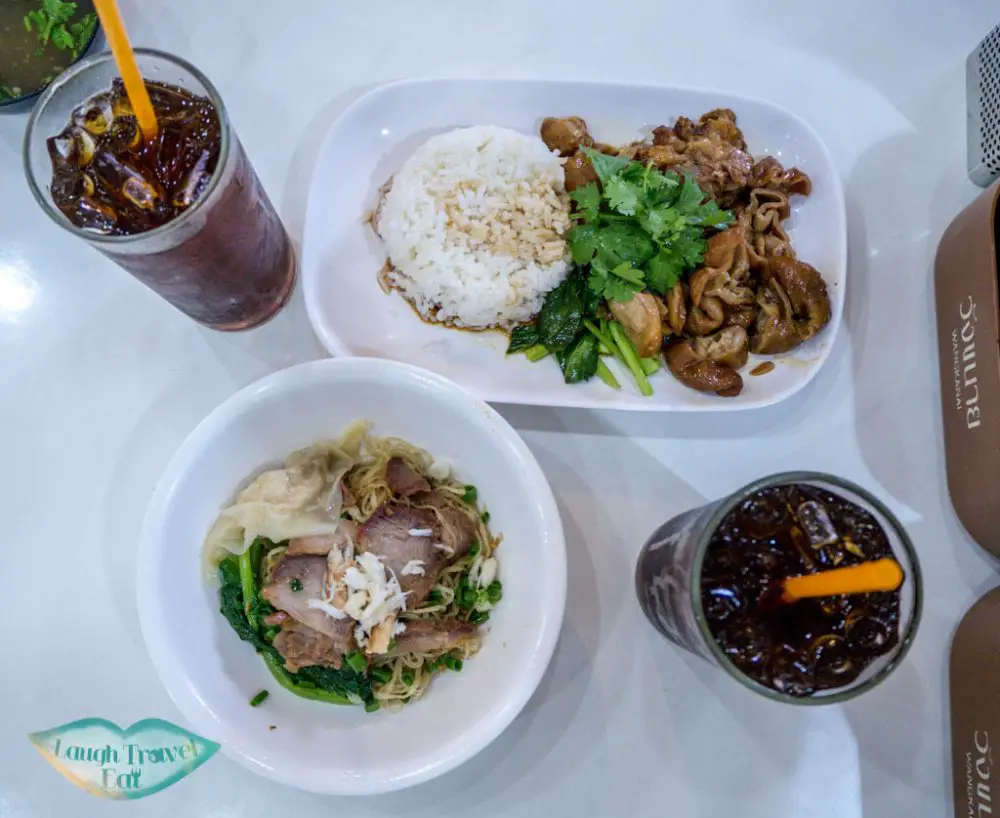 Only a few shops down from Kaiton Pratunam (and less if you are standing in the queue), Bamee Sawang is equally affordable. Although the portion size is on the small side, the food is delicious. I had a wonton dry noodle and my friend had a pork knuckle rice at 120 Baht altogether. It is also air-coned, unlike Kaiton Pratunam.

Address: 982 Phetchaburi Rd, Khwaeng Makkasan, Khet Ratchathewi, Krung Thep Maha Nakhon 10400泰國
Opening times: 11:00 – 23:00

Around Old Bangkok

Krua Apsorn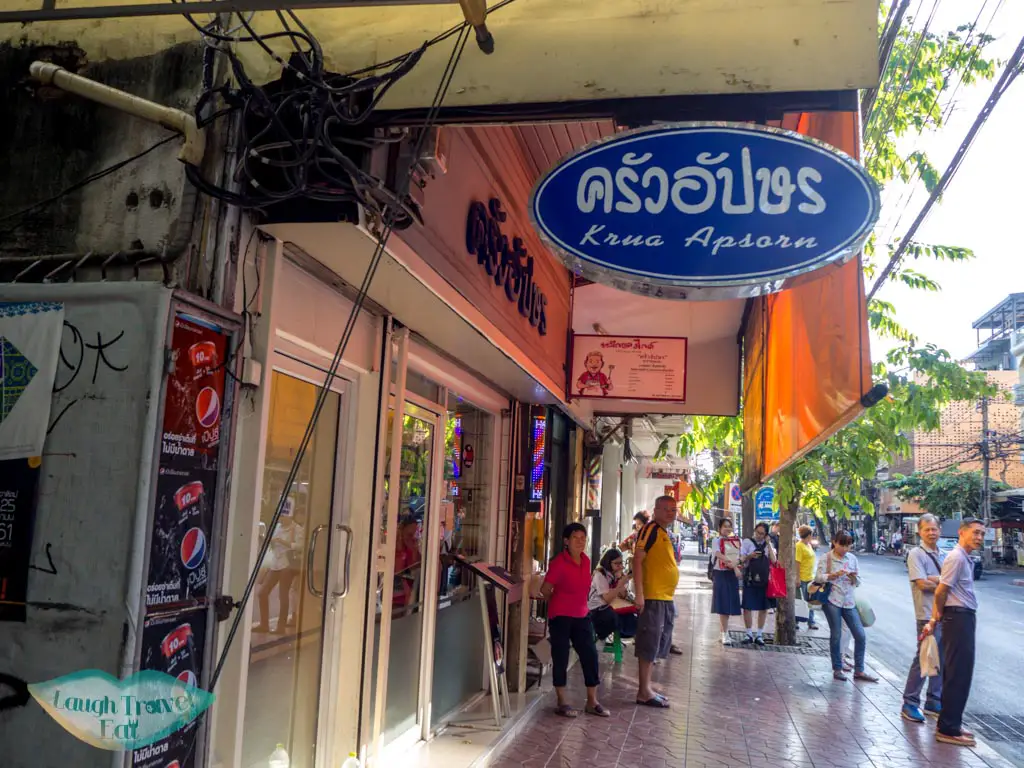 For a comprehensive Thai menu and dishes of all budget, Krua Apsorn near the Democracy Monument is perfect. The air-conditioned interior is a reprieve from the heat outside and was a great rest point between temple hopping.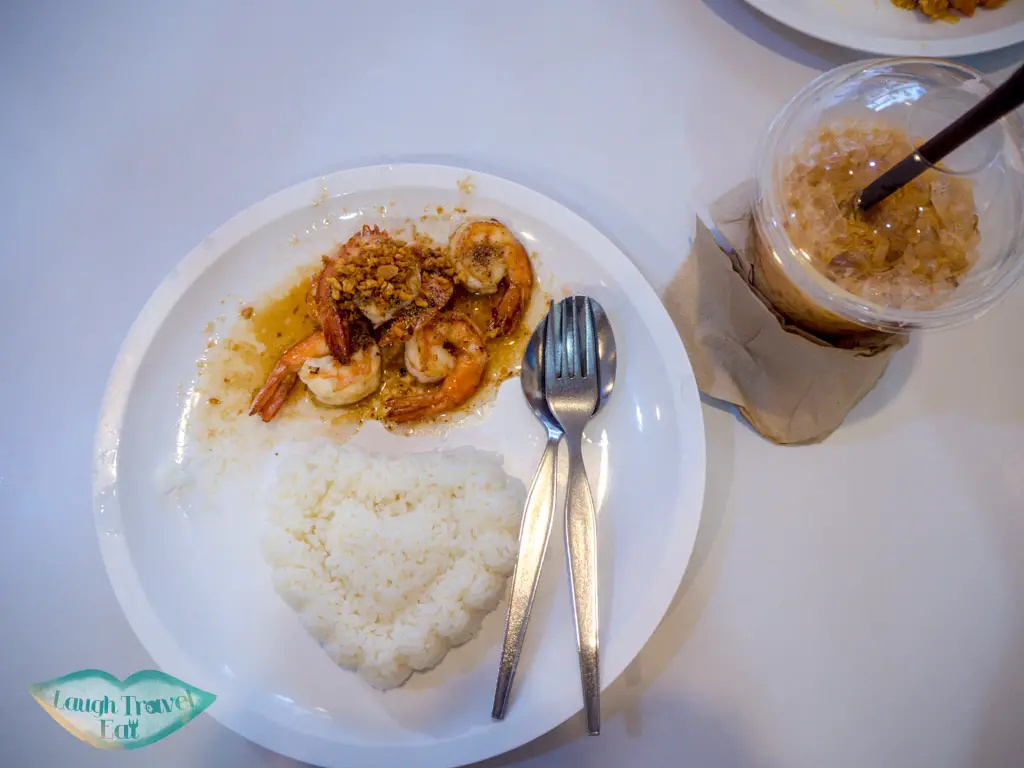 I ordered garlic shrimp with rice, while my mum ordered pad thai and they are both delicious. They also have curry dishes and other Thai fare, they are more pricey and suited for sharing.
Address: 169 Dinso Rd, บวรนิเวศ, Khet Phra Nakhon, Krung Thep Maha Nakhon 10200, Thailand
Opening times: 10:30 – 20:00

Thipsamai Pad Thai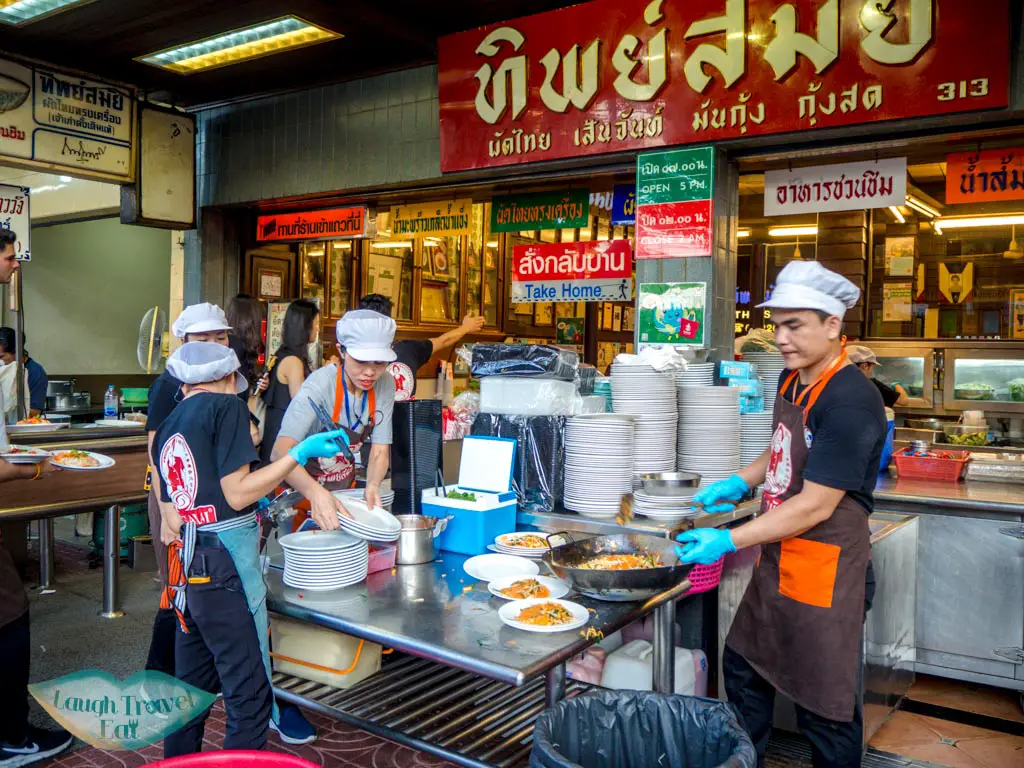 The Pad Thai place to visit, Thipsamai Pad Thai spots a long queue just like Kaiton Chicken Rice. With cooking stations placed outside, diners can take in the mouth watering scent of Pad Thai and watch the skillful chefs work the wok to dish up the food. The restaurant only opens during the night from 5pm, so make sure you plan your visit and budget in some time to queue.
Address: 313 315 Maha Chai Rd, Khwaeng Samran Rat, Khet Phra Nakhon, Krung Thep Maha Nakhon 10200, Thailand
Opening times: 17:00 – 02:00

In Chatuchak
345 By Yorwor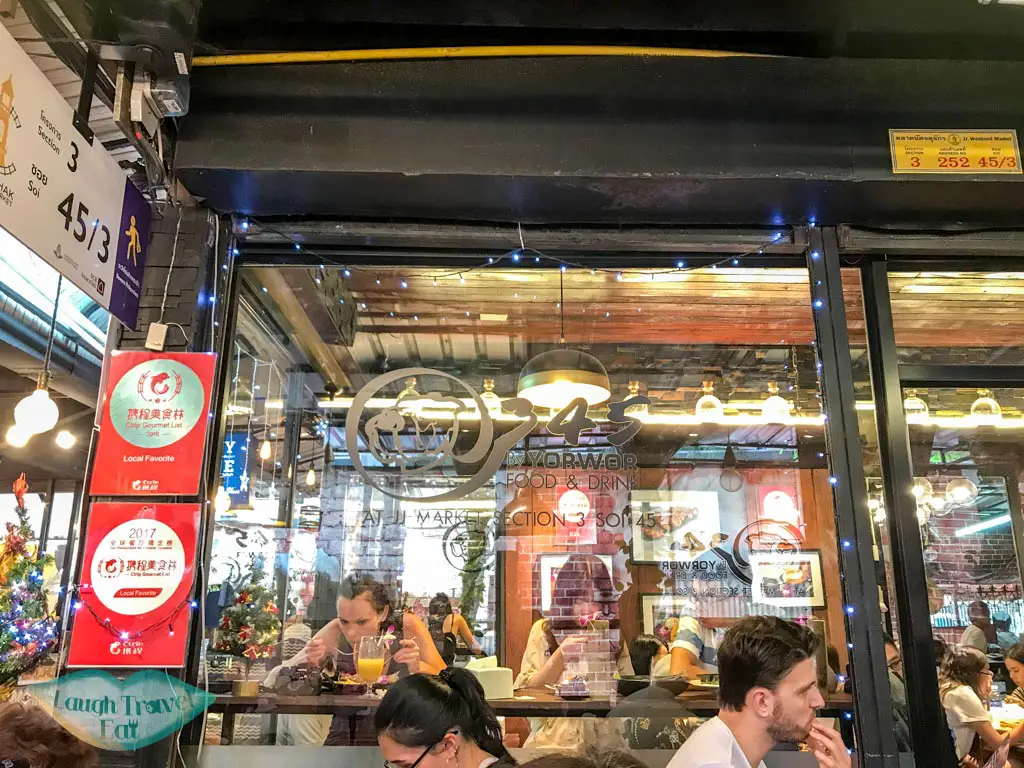 On my first visit to Chatuchak, we ended up eating at a random vendor and my fried rice was kind of meh. On my second visit, we opted for 345 by Yorwor at section 3 for some quality food. It is, however, more expensive.
We ordered their Pad Thai which was amazing, but their other signature of pork with rice wasn't very good. But there is good seating area and the indoor portion has air-conditioning too.

Address: Section 3 Soi 45 in Chatuchak Market
Opening times: unclear

Around Ekkamai
Sit and Wonder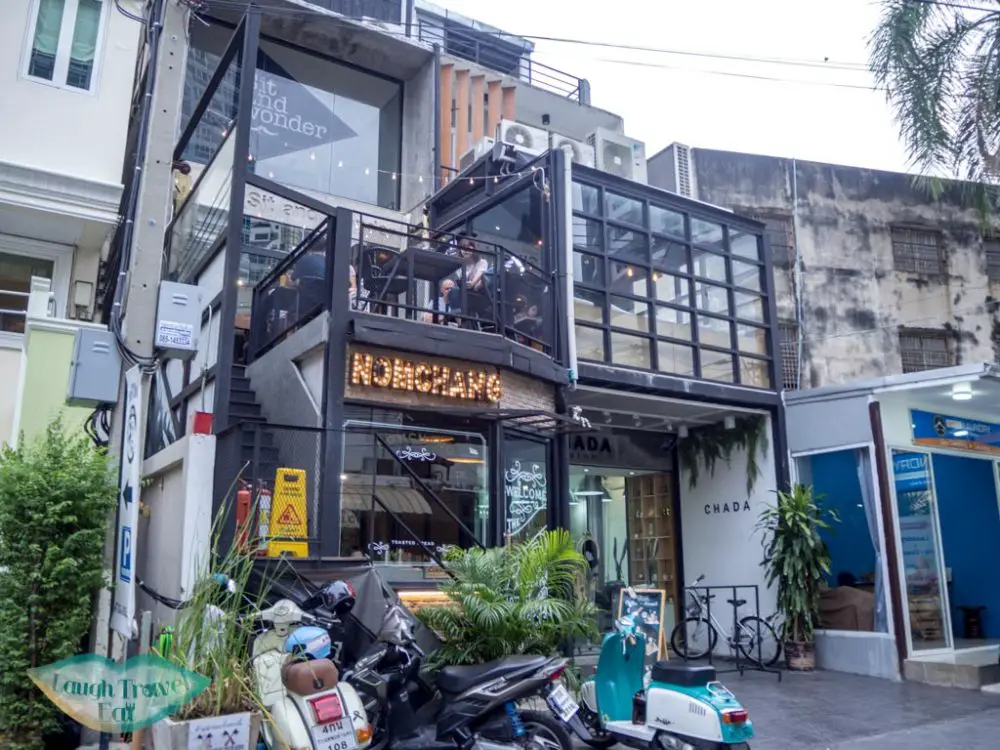 We found this restaurant when we was staying at Ekkamai. It's a great affordable and atmospheric choice, with a Thai and western menu. I ordered a Thai sausage fried rice and lemongrass drink and they are both delicious.

Address: 119 ถนน สุขุมวิท 57 Khwaeng Khlong Tan Nuea, Khet Watthana, Krung Thep Maha Nakhon 10110泰國
Opening times: 11:00 – 23:00
Nearest station: Thong Lo BTS