Another year, another adventure, 2018 has been my most travelled year yet and I catch myself looking around in wonderment at the new places I see. This is my 3.4 official year of 'making the blog happens' and the fourth anniversary of the blog! So a round of applause to me for sticking to it for so long and for finally on the verge of making it work! (Just on the verge, still not making it work 100% but progress is progress.)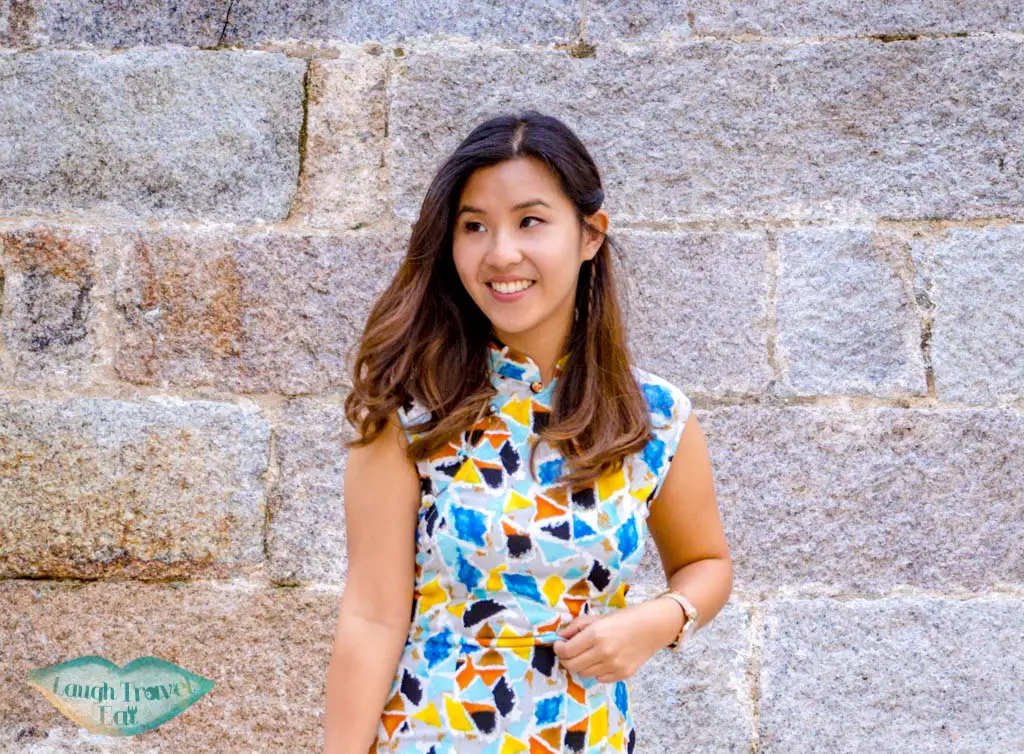 There are, as always, highs and lows with this job that I chose for myself as well as the travel lifestyle, which is why this year I'm back with some top moments as well as funny moments and fails.

Let me know about your year in travel in the comments! I'd love to hear about them x
Top 10 moments
Exploring Nepal: mainly Poon Hill Trek and Kathmandu on a press trip!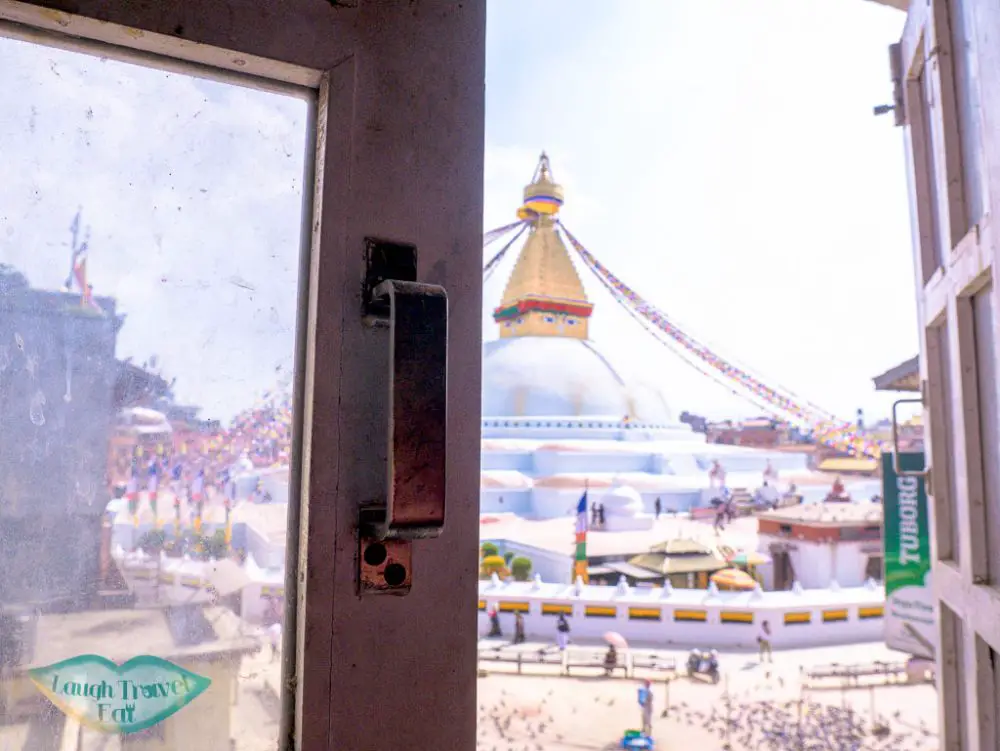 I'm going to be the first to admit that Nepal, though I know it to be beautiful and mystic, hasn't been high on my to-visit priority. But I applied and was actually invited to participate in the Himalaya Travel Mart and it was one of the best experience this year.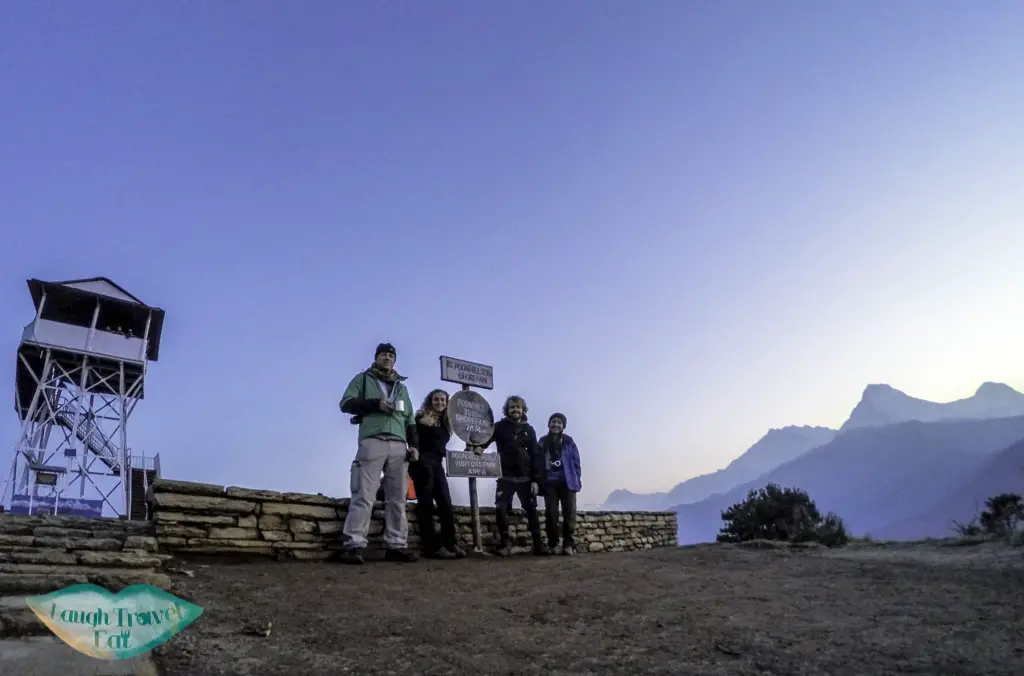 I hiked Poon Hill with a group of cool people – bloggers and travel agents alike – and it's almost like a survival game with the long hours and remoteness. Visiting Kathmandu after was an eye opening experience into the Nepalese culture and the chaotic yet beautiful scenes there. I had never had Newali food or tried proper Indian cuisine before and let me tell you they are delicious!

Halong Bay Cruise – and my first cruise!
After watching Kong Island, Halong Bay has jumped to the top of my list and it was a dream to see it onboard Paradise Elegance! This is the first time I had ever been on a cruise and it was such a novelty. I admittedly felt like I was in Titanic for a little bit, minus the iceberg but surrounded by gorgeous karst mountains.

Spending a month in Chiang Mai

deChiang Mai is arguably one of the most digital nomad friendly place in the world (with the exception of Bali). I was there with Venture with Impact, spending a month at this beautiful city and volunteering for an organisation. I definitely still miss the cheap Thai food, the amazing markets, relaxed vibe, and beautiful temples!
Going around Vietnam and seeing blogger friends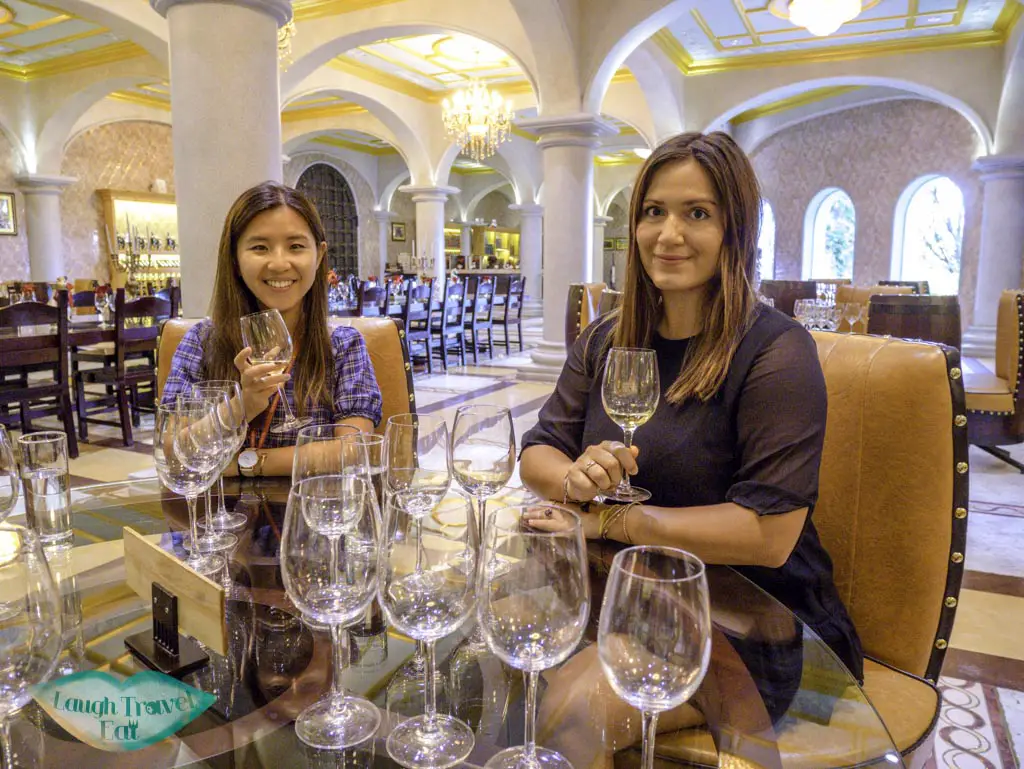 I had been in Chiang Mai with Lola from Miss Filatelista and we continued our journey in Vietnam, where we met with Frances from So the Adventures Begin and Sara from the Life of a Solivagant. It's always so good to meet people in real life. Despite Instagram having such a bad rep, I've met some amazing people through it.

Attend a friend's wedding in Yangon
One of my best friends in high school was getting married and naturally I flew to attend her wedding – in Yangon (she's Burmese, so this make sense :P). Myanmar is a country that hadn't been on my radar but I absolutely loved my time there! Thttps://www.laughtraveleat.com/asia/what-to-do-in-yangon-myanmar-ultimate-guide/oo bad I didn't have time to be there longer since I headed to Vietnam right after.

Exploring Bali again
Last year, I finally visited Bali, which had been my dream destination. Even though we were there for ten days, it felt like I had only scratched the surface of what Bali has to offer. This time, we went back to chase waterfalls and join yoga retreat, and I think perhaps another trip is in order again next year!
Hiking Bromo and Ijen
On the trip to Bali, we ended up doing a side trek (pun intended) to Java and hike the Bromo and Ijen volcano. It was a brutal but surreal three day trips where I saw the most spectacular things! I can't recommend the two volcanoes enough and this was the perfect way to do it under so little time.

Glamping in Vietnam and Bali
I have always been a nature lover but never warmed to camping. But now I'm a huge fan of glamping! In Vietnam, I was in the central highland at Lak Tented Camp, right by a beautiful lake where we visited hidden waterfalls, visited Hmong Village, and went sunrise kayaking. In Bali, I stayed at Sebatu Eco-resort near Ubud surrounded by lush rice paddies, natural swimming pool and delicious farm-to-table food.
It's such a good way to be environmentally friendly and still experience stunning nature with comfort.

Experience Luang Prabang with other bloggers
Laos is another country that wasn't really on my radar but i was thrilled to visit it with Mekong Tourism and other bloggers. We visited the gorgeous Luang Prabang where I went to the only landmark I knew: the Kuang Si Waterfall. A side trihttps://www.laughtraveleat.com/asia/top-5-things-to-do-in-nong-khiaw-laos/p to Nong Khiaw also opened my eyes to the beauty of Laos' countryside.

Going to a Yoga Retreat
I started doing yoga finally this July in an attempt to combat my backache and try to improve my flexibility. So on my trip to Bali in October, I decided to attend a week-long yoga retreat to try and kick my butt in gear. But I'm also aware that I probably won't last too long, so Shanti Toya Yoga Retreat's 2 hours daily lesson with Balinese cultural activities was perfect. I've made some great friends in the retreat, get more flexible, and learned so much more about Bali's culture.
Top 10 fails/funny stories
Missing my flight to Vietnam due to visa problem
Vietnam seemed to be a country where I run into the most problems. My first visit in 2015 had resulted in me writing my 5 mistakes to share, and this time I'm going to round it up. I was in Vietnam in March and then flying there again in April, and I had (erroneously) assumed that I can just enter since I have Visa Exemption with a British Passport.
Turns out you can't do that within a month and I just so happened to be going again 3 days shy. While getting a visa on arrival is super easy, getting the visa letter beforehand isn't. I was already running late and couldn't get my visa letter in time, therefore missed my flight. I had to apply for an emergency visa letter, buy a brand new ticket in order to continue my travels.
Sad.

Trusting the hostel's transport and leaving my bag on the minibus from Hanoi to Ninh Binh
Not done with Vietnam yet! We had booked a door-to-door shuttle with our hostel from Hanoi to Ninh Binh, thinking that it'd be easy peasy as usual. Instead, a two hour ride turns into 6. We first circled Hanoi for almost two hours before being taken to a hotel in Tam Coc. After some negotiation, we were put onto another minivan only to have the driver dumped us by the side of the road.
Luckily, our homestay came to rescue us but I had accidentally left one of my bag on the minivan. After another two hours, I miraculously got it back with everything intact (note: I did lock it) but it was a journey in hell.

Getting on a taxi that wasn't my Grab in Yangon
On my last day in Yangon, I was comfortable with Grab and ordered one for my friend and me to get to the airport. But what I didn't do was read the license plate properly. Which is exactly how I waved down a random taxi, got on it, was halfway to the airport before I realised it was NOT my Grab.
Fortunately, I was able to negotiate the same fare and we both arrived at the airport in a timely fashion.

Almost took off with someone else's Grab in Bangkok

Continuing the running theme with Grab, when my mum and I landed in Bangkok, we booked a Grab and waited by the side. A car was getting close and the driver looked straight at us. My mum started waving and he waved back, stopping in front of us, naturally I thought this must be our Grab
Just as we put the luggage in, a man came up and was like, 'Um, I think that's my Grab.'
So yes, we almost took off with someone's Grab but I swear this time it was my mum, not me. Although the Grab driver was super enthusiastic too…

Not bringing nail clipper on a 5 day trek
I had known that having long toenails on hike = disaster, so I brought along a nail clipper for my hike in Nepal.
What I didn't do was take it with me on the hike. Fortunately for me, my roommate for the trip did so I was saved, otherwise I would 100% end up with a bruised toe.

Traveling away from Hong Kong during the most beautiful weather, but stuck here during a whole week of rain

It was during a week in February when it rained nonstop that my mum turned to me and asked why I wasn't traveling. I shrugged, but then ended up being gone throughout end of March to June, when the weather was pretty much perfect.
Of course, as soon as I'm back, it started to rain again and heat up. Figures. Fortunately, I was still able to catch some good weather at the end of the year and went on some stunning hikes!

Scrambling to pack and get ready for my Nepal trip with only 2 days after landing back from Vietnam

I love traveling and the opportunities travel blogger has brought me, but it gets stressful sometimes, particularly since things can be (and usually is) very last minute. I returned from Vietnam and finally received my tickets for Nepal, which is in 2 days. The flight times meant that I would have landed and then leave straight for the trek the next day (but due to weather it was changed, not that I'd know).
So in that 2 days, I was scrambling to put together and buy everything I needed and ended up crying because it was too stressful. A true first world problem indeed, but you try to find everything you need without Amazon and on 2 days' notice.

Got invited to go on a press trip but they didn't actually pick me – thanks guys!

I was invited to go on a press trip that I was excited for, and they asked me to post about them and told me that I'd be on the short list. They had also asked me to clear my schedule, which I did, only for them to put me on the shortlist but not pick me.
Welcome to the life of a blogger!

Renting a motorcycle with my highschool friend in Bali only to be given one that's too heavy for us
My friend Marina had joined my sister and I on our trip to Bali, and had stayed behind with me after the twin had left (she went back to work then to Phuket, that little adulting jetsetter). We were at this beautiful eco resort in the countryside for three days, and since she has a license to drive motorcycle, we figured we can venture out.
The only problem was the resort's motorcycle was way too heavy for us two tiny humans. But she managed to take us to a waterfall an hour away, then to a temple, and back – with me on the back no less! You are a serious rock star Marina!

Joining my mum on a tour to China and ended up being the only one below 50 there

My mum invited me to join her for a trip to Qingyuan in China in September, and since I was free I thought why not. However, it was in the middle of the week with an organised group tour, which meant almost everywhere is a retiree – aka elderly. So I was the only young person there, and had to fight for my food with the aggressive aunties and uncles. We had so much frequent bathroom breaks and reminder to use the restroom that even I was mentally triggered to pee every time we stop. Which is like half an hour to an hour.