Vietnam has become a popular country to visit, whether you are on a backpacker budget or for luxury travels. When it comes to an itinerary, it can be difficult to choose between all that the country has to offer. I have travelled to Vietnam three times already for over six weeks in total, but even I feel like I have barely scratched the surface. So here, I would like to present several different itineraries that cover the biggest attractions the country has to offer. I have already covered a week-long trip to Southern Vietnam that combines wine tasting, so here, I would cover the rest:
Places to see in Vietnam
Let's start with what to see in Vietnam. Naturally, the biggest draw would be their big cities. Here's a quick reference list from north to south:
Hanoi is the biggest city to the north and the capital of the country. It is known for its quaint old city center with French architecture, as well as the delicious street food.

Sapa is another mountain town but in the far north, famous for its rice terrace and ethnic villages.


 

Halong Bay is arguably the most famous place in Vietnam with the karst mountains rising out of the sea.

Phong Nha is a must-see for nature lovers, with some of the biggest karst caves in the world that will make your jaw drops.

Hue is also in central Vietnam and is the capital of the last dynasty in Vietnam. Don't miss the tombs of past emperors and its citadel.

Danang is the third largest city and located in central Vietnam. The beaches here are unrivalled and of course, there are plenty of seafood.

Hoi An is only half an hour away from Danang, a picturesque port side town so well preserved that it's like walking to the past. If you like beautiful architecture and culture, definitely don't miss it!

Nha Trang is another beachy city in southern central Vietnam known for its seafood and mudbaths.
Dalat is a beautiful mountainside town in southern Vietnam that looks like it belongs in Switzerland. There are plenty of cute cafes, waterfalls, and temples to visit.


Ho Chi Minh City in the south is much more spread out, but also give out a more modern city vibe and close to the Mekong Delta.

Phou Quo is THE island destination in Vietnam brimming with pristine beaches divvied up by resorts.
Northern Vietnam itinerary: 2 weeks in Vietnam
While you can probably traverse Vietnam in two weeks if you are ambitious, I want to recommend splitting it into pieces so it's not so taxing. It is a short haul from Hong Kong so I prefer it this way, but you can, of course, do it how you like and use my itinerary as a reference. I have written an extensive guide on Hanoi's attraction and where to eat respectively, but here, I'll be listing what we saw and ate in order as it's an itinerary!
Day 1 Arrive in Hanoi
We landed in Hanoi in the afternoon and had emailed our hostel for a taxi pick up. While our hostel was nice, their transportation and tour organisation was not so I would recommend using Grab to get a taxi since it's likely the cheapest and fastest option.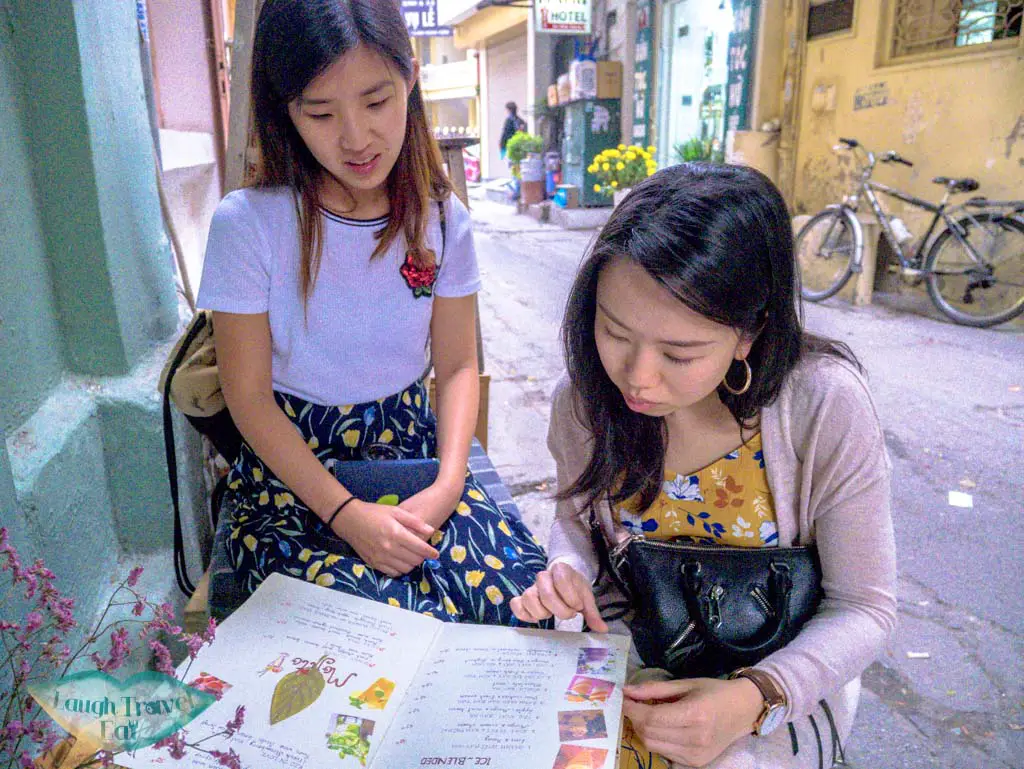 Once we were settled in, we went out for a quick bite at An Cafe and strolled around the old city. It's such a vibrant place that we had a lot of fun just looking around.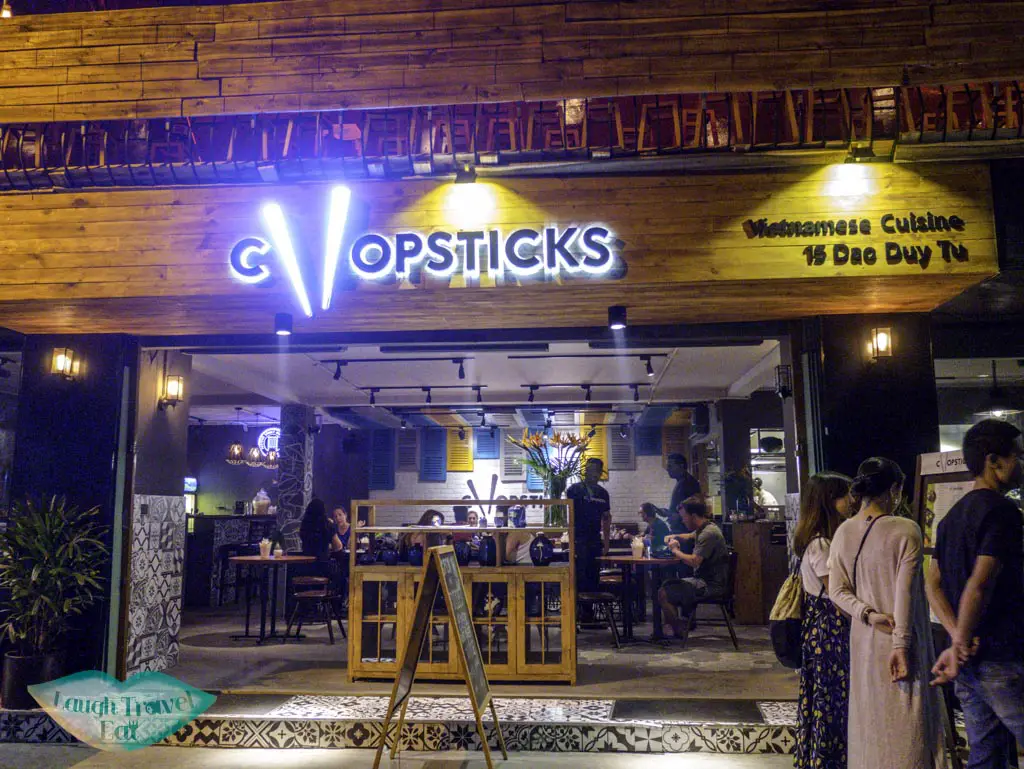 We originally wanted to go to Garden House Restaurant for dinner but the menu was so-so. After a quick stroll and checking for online reviews, we ended up in Chopsticks, a cute and upscale place for dinner. The Bun Cha was pretty good and in huge portion, and we ordered some rice paper spring rolls, too.
Note: we also made a reservation in person at Pizza 4P for dinner the next day.
Day 2 Explore Hanoi
The next day we had breakfast at the hostel and venture out to explore the old quarter properly. We started by the Hoan Kiem Lake where the Ngoc Son Temple is and made our way around the perimeter.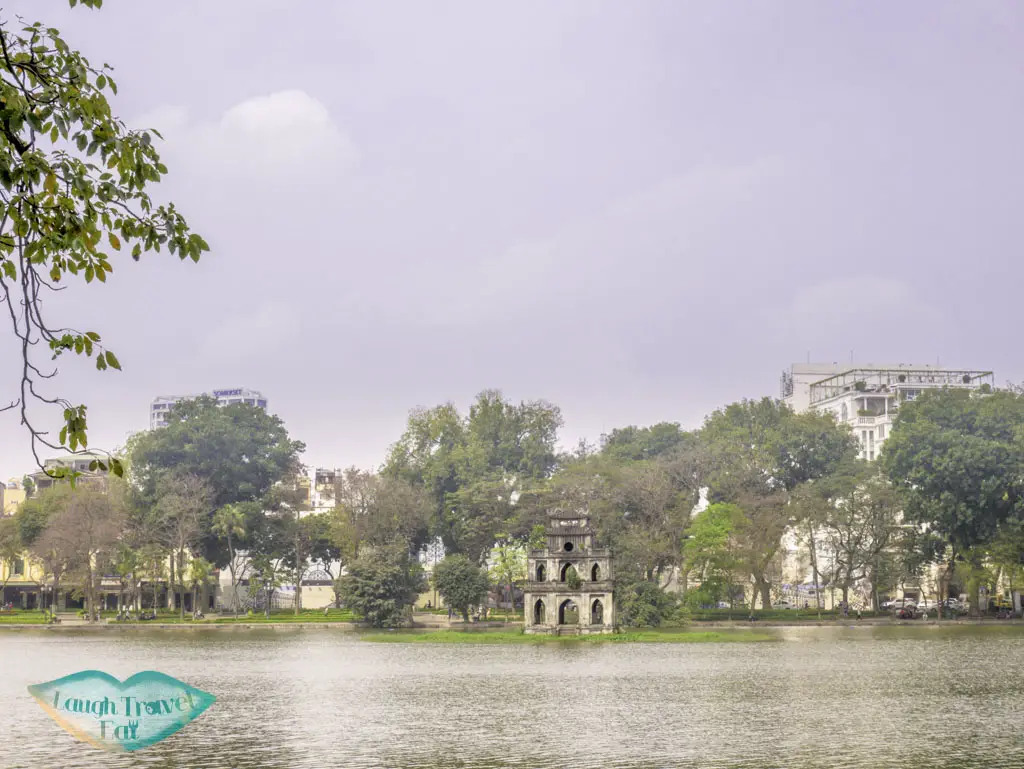 We then headed towards the Opera House but ended up going along the side streets too because the buildings are too photogenic.

Lunch was at Pho Thin 13 Lo Duc, one of the highly rated Pho Bo (beef noodles) in Hanoi. My sister and I didn't like it that much but our friend thinks it was good.
After lunch, we made our way back to the center and chilled at a lakeside cafe (I didn't note down which one – silly me!) for a while. I also recommend the Note Cafe if you want specific recommendations.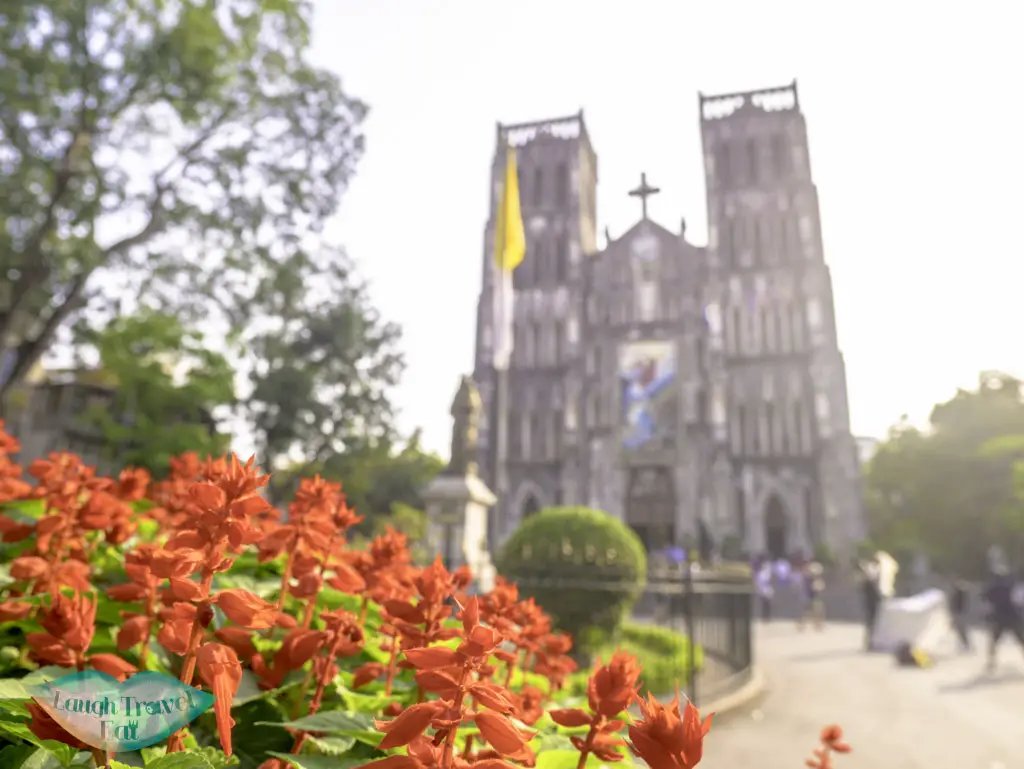 On our way back to the hostel we stopped by St Joseph's Cathedral, the whole street is full of restaurants and cafes too and is adorable.
There is a train passing on train street in the afternoon around 3 (check my Hanoi post for exact time) and we got a Grab there and made it just in time! We decided to walk back to center as it's only half an hour.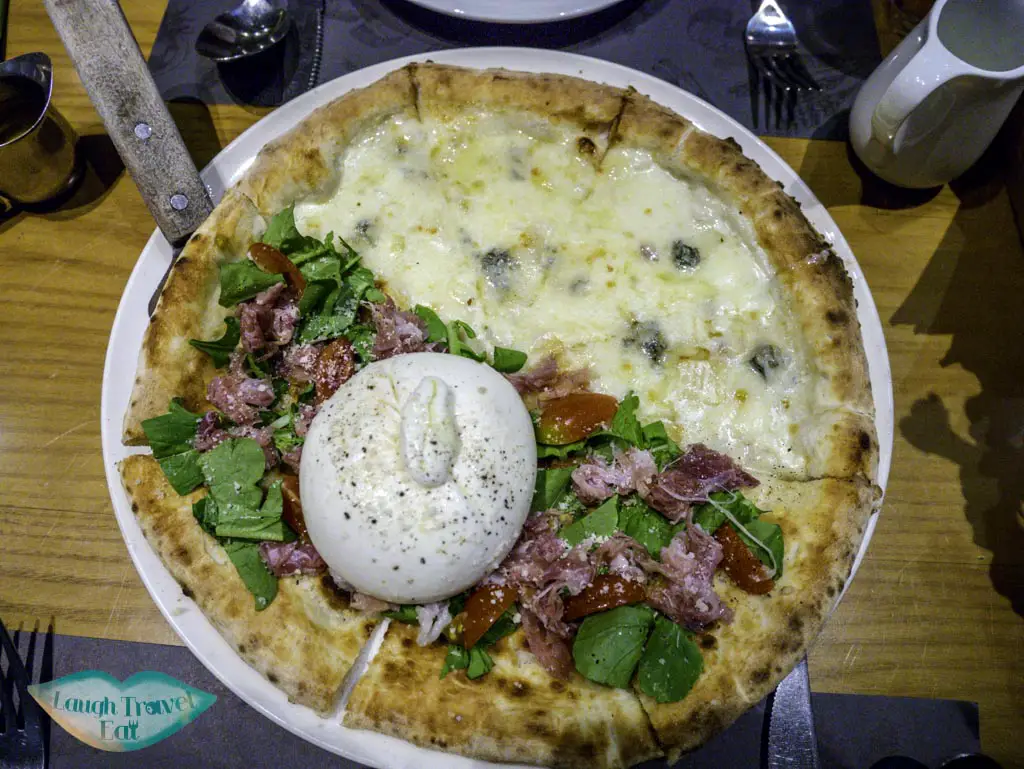 Dinner is at the long-awaited Pizza 4P and it's too good to put into words!
Day 3 Hanoi to Ninh Binh
We had a horrible experience with our transfer to Ninh Binh booked through our hostel, so even though it's only a two-hour journey, we left early in the morning and didn't make it until noon. For more information on getting to Ninh Binh as well as its attractions, see my Ninh Binh guide here.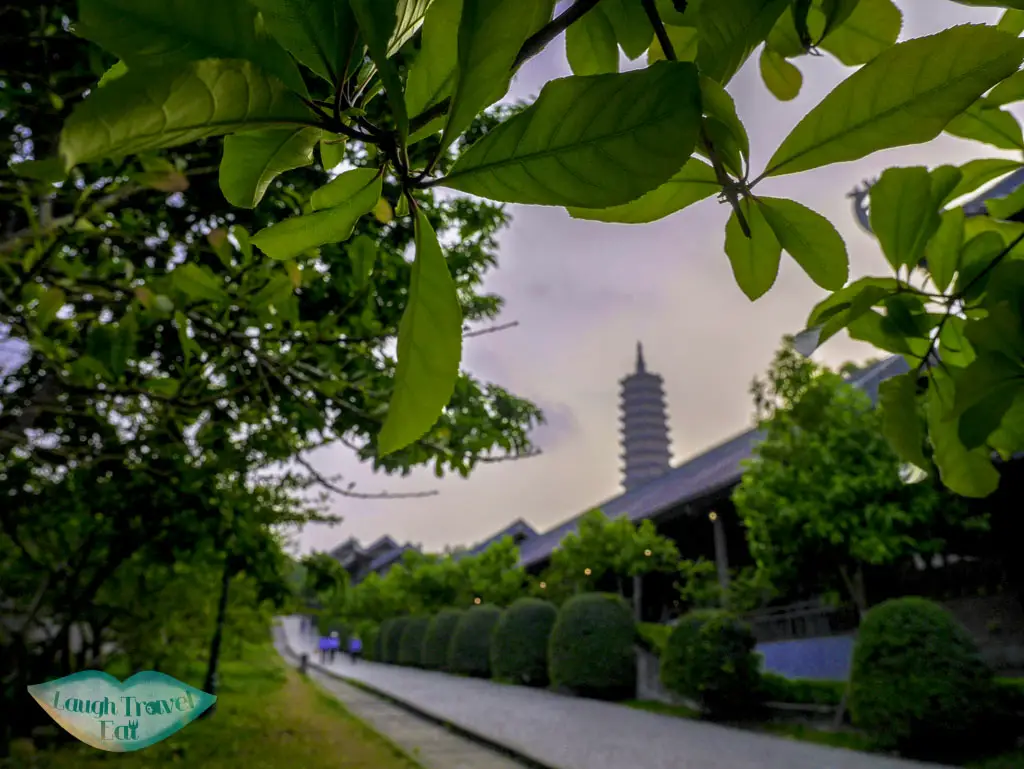 Since our homestay is close to the Bai Dinh Pagoda, we visited it in the afternoon before heading back for dinner there.
Day 4 Trang An Grottoes and Mua Caves
We rented bicycles from our homestay and made our way to Trang An Grottoes. We got there around 9am just before huge crowds arrive. The trip takes about 3 hours so make sure you go to the bathroom beforehand!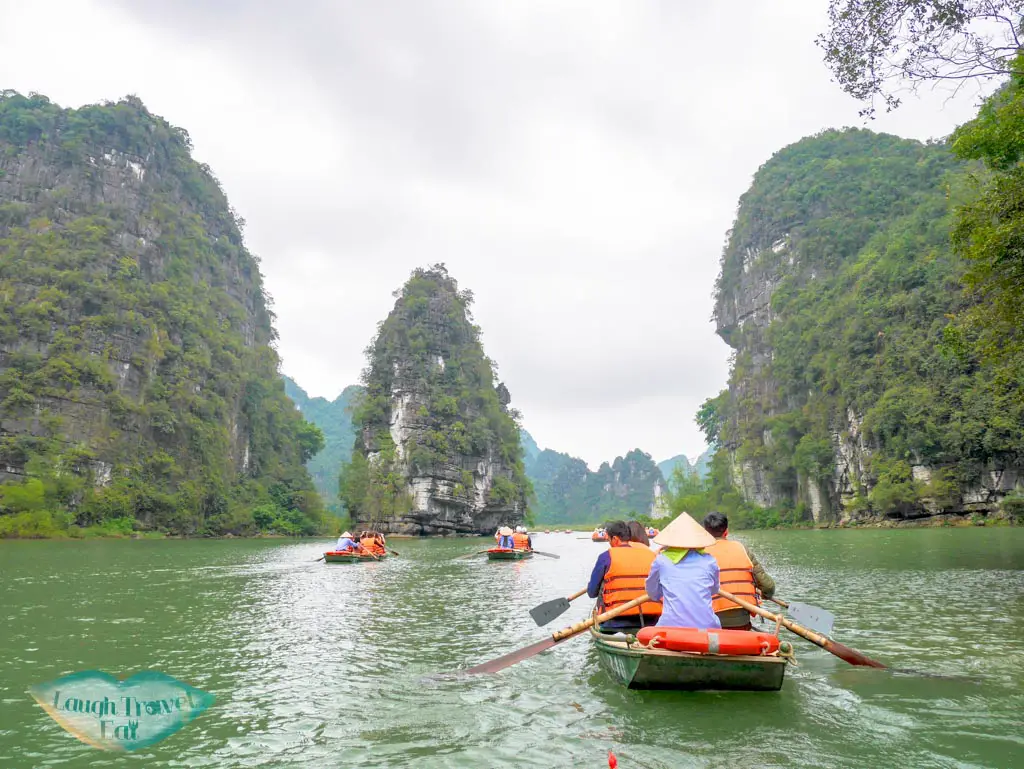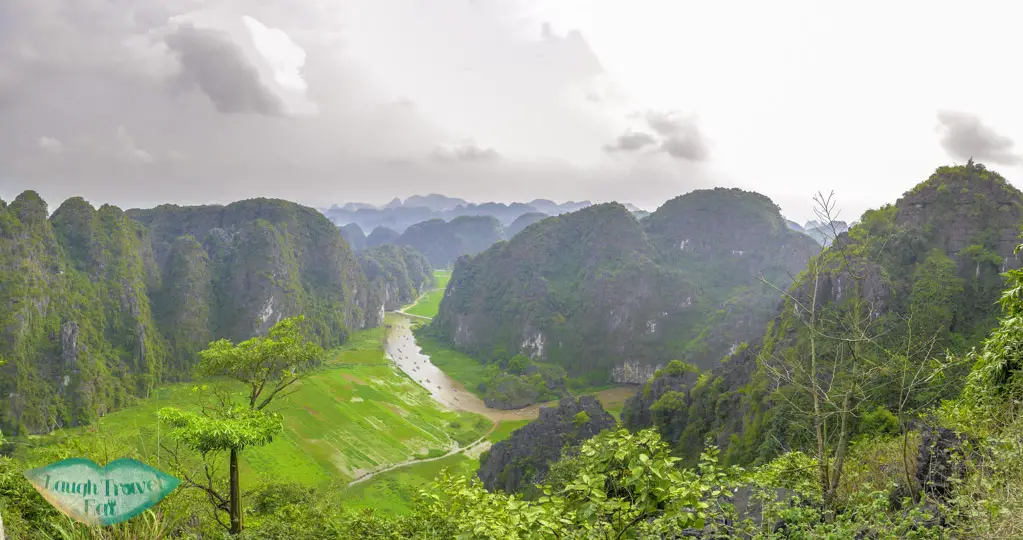 After that, we made our way to Mua Cave and hiked up the Lying Dragon Mountain for the classic viewpoint of Tam Coc.
Then we dragged our exhausted butt back to homestay for another delicious dinner.
Day 5 Cuc Phuong National Park and Hoa Lu
Cuc Phuong National Park is about two hours from Ninh Binh center famous for its tall trees and caves. We pay a visit to it in the morning and had lunch there after a three-hour hike.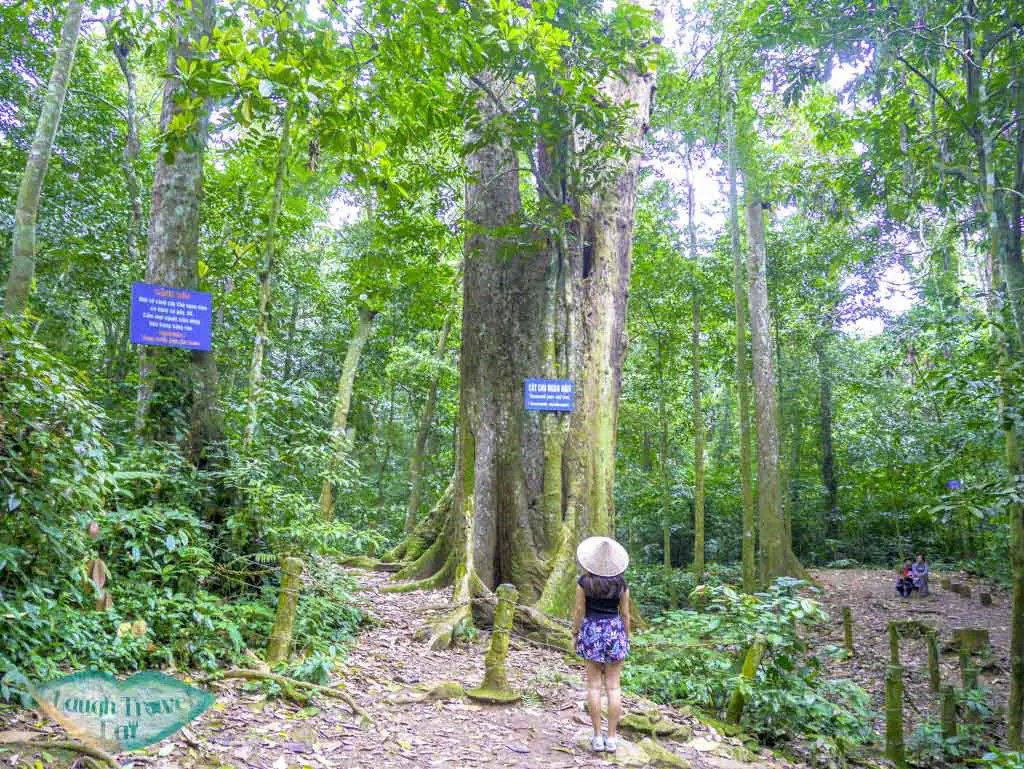 We made a stop at the ancient capital Hoa Lu and visited the remaining temples inside.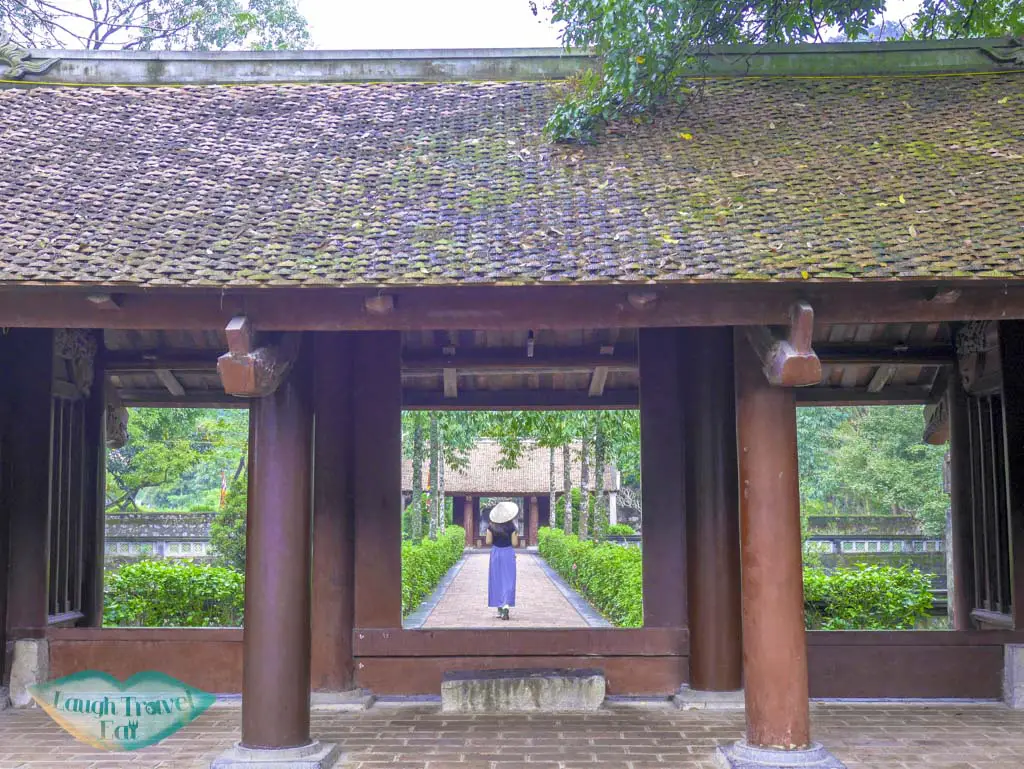 This was our last dinner with our lovely homestay so we, of course, went back to enjoy it.
Day 6 back to Hanoi
Our homestay helped us book transfer back to Hanoi and we arrived before noon.
We made our way to Huong Mai Pho Cucon on the northern shore of West Lake (Ho Tay) for lunch. It's a rice noodle and rice roll place that isn't too bad.
Next up is Tran Quoc Temple, with its classic red pagoda. It's a straight road down towards the Ho Chi Minh Mausoleum, passing by the Quán Thánh Temple.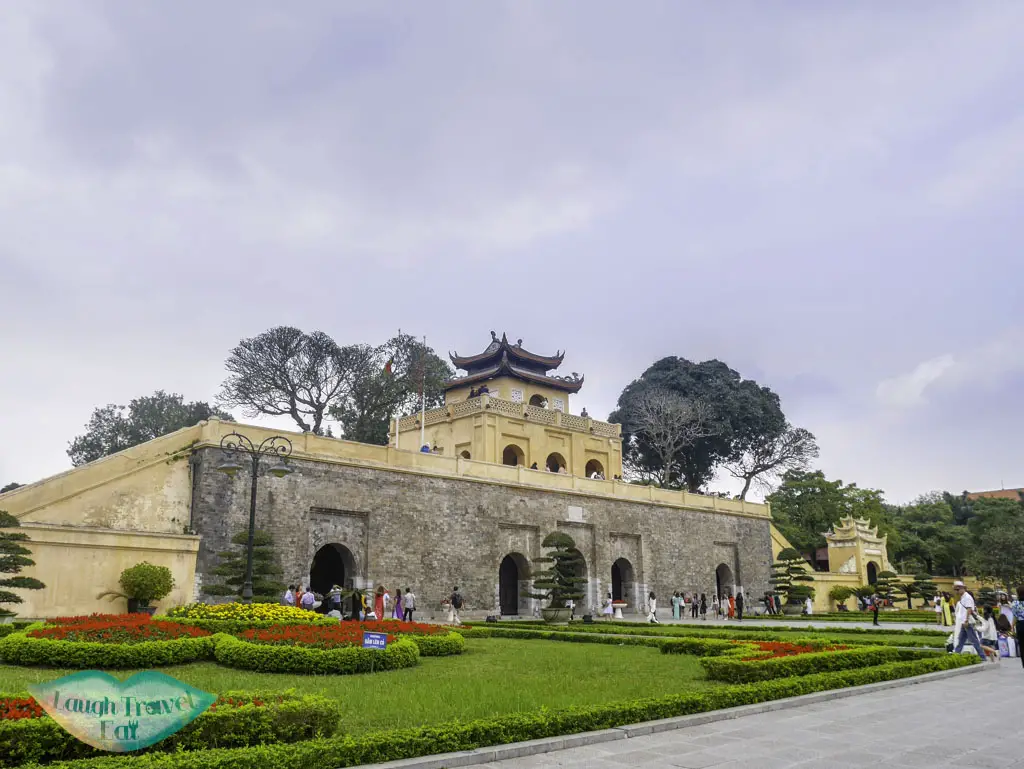 After roaming the garden of the Mausoleum, it's time for the Thăng Long Imperial Citadel, the imperial city of Vietnam dynasties until the Nguyen moved to Hue in the 19th century.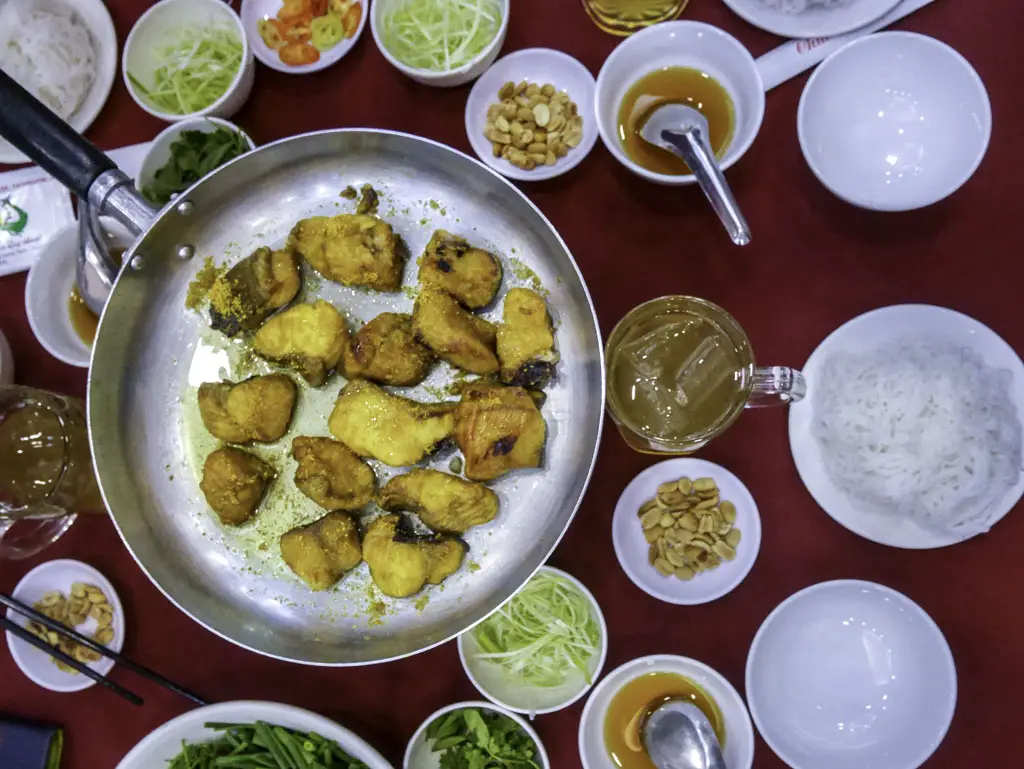 We took a Grab back to our hostel for a quick rest before venturing out for some Cha Ca at Cha Ca Thang Long. Cha Ca is a mudfish hot pot with vermicelli noodles that's too delicious to describe!
Day 7 to Day 8: Halong Bay Cruise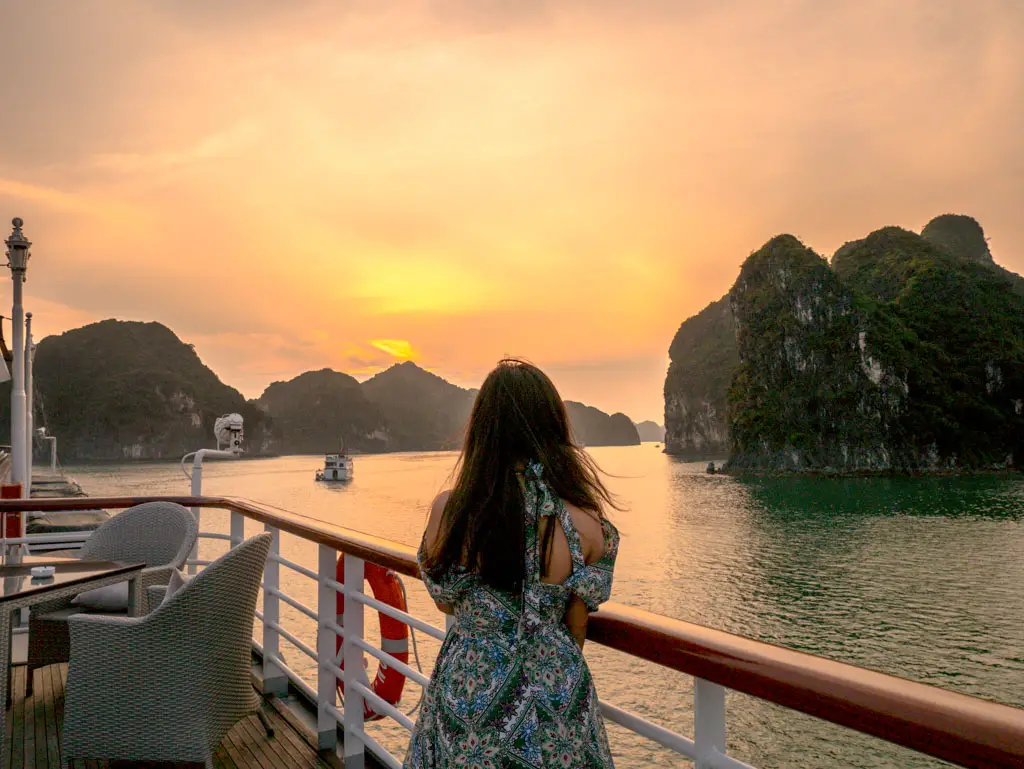 The next day we were picked up by our cruise and off the Halong Bay. We went with the Paradise Cruise on Paradise Elegance, and you can find the three days two nights cruise review here.
Day 9: return to Hanoi
We got back to Hanoi in the early afternoon from the cruise and checked into our hotel.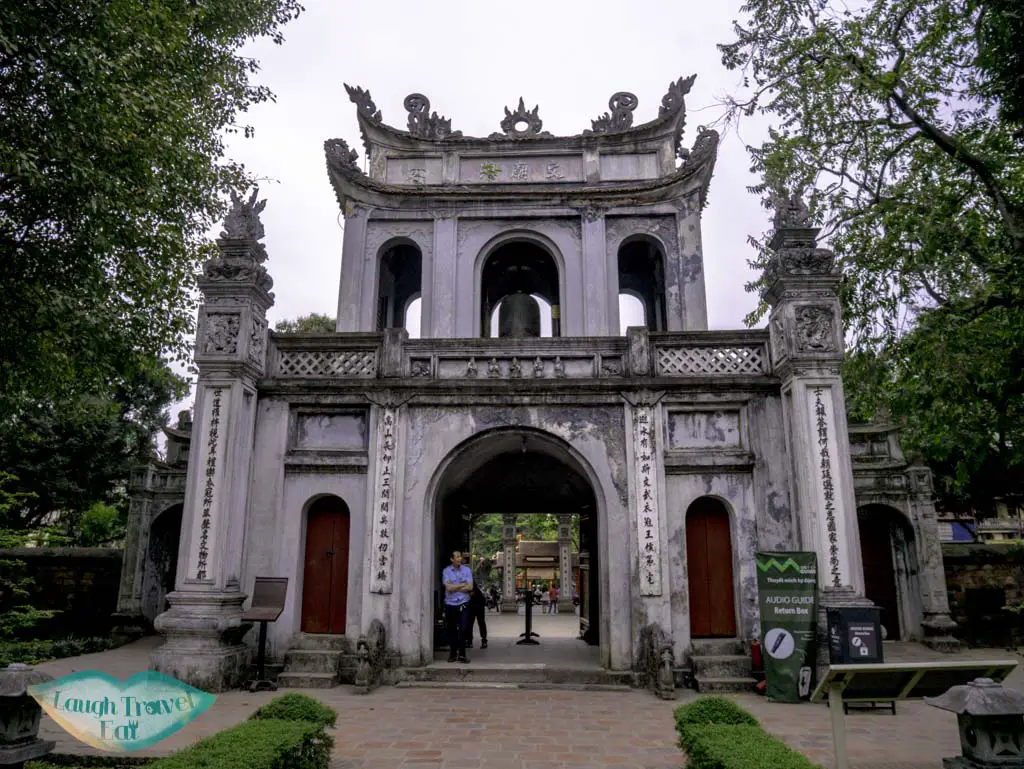 There are still a few sights to hit and we went to the Temple of Literature. It was the first university in Hanoi and also a temple to Confucius.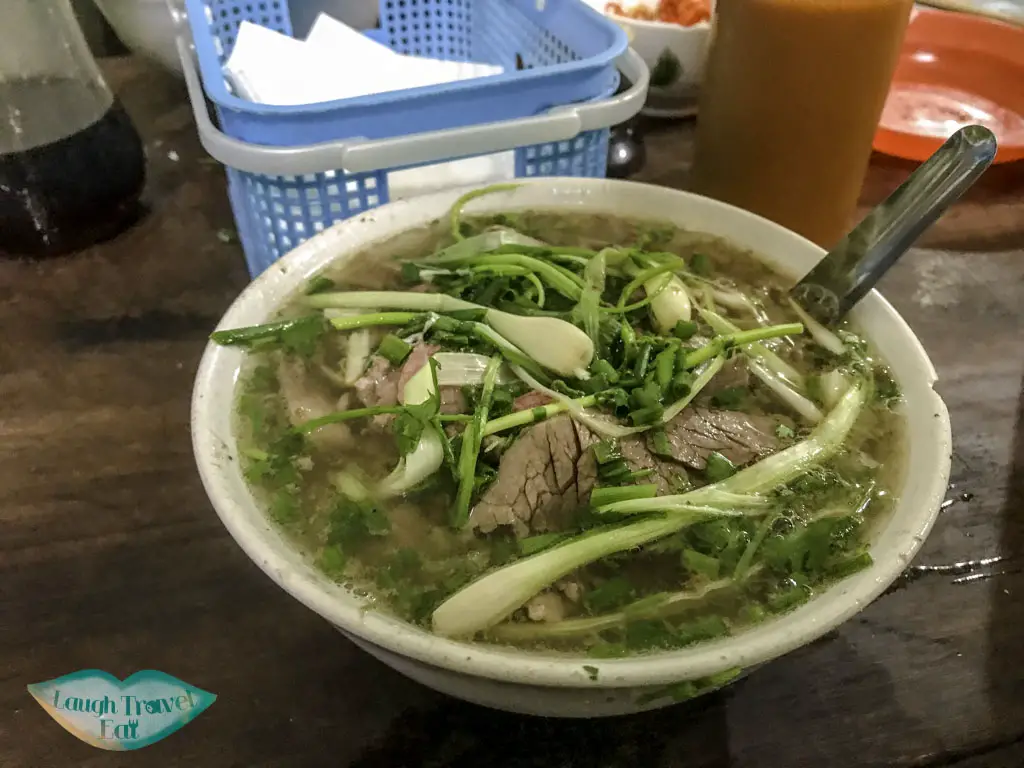 For dinner, we finally made it to the famous 49 Bat Dan Pho for the best Pho I have ever had!
Day 10 to 11: Sapa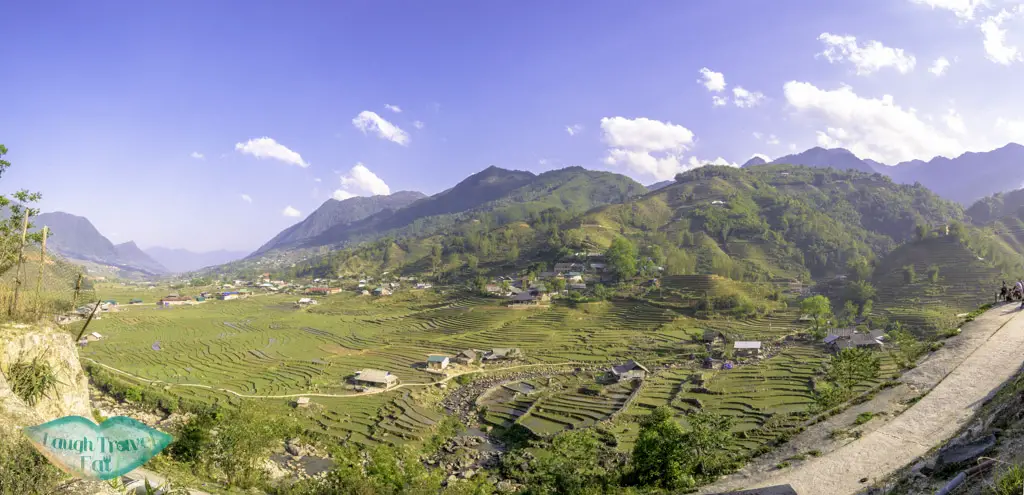 We joined a two day one night tour to Sapa by Klook and you can find the review here.
Day 12: Hanoi cooking class
In the morning, we started bright and early with a cooking class plus a street food tour with Backstreet Academy. It was fantastic to make Bun Cha with a local and sample some street food that you otherwise won't know exist!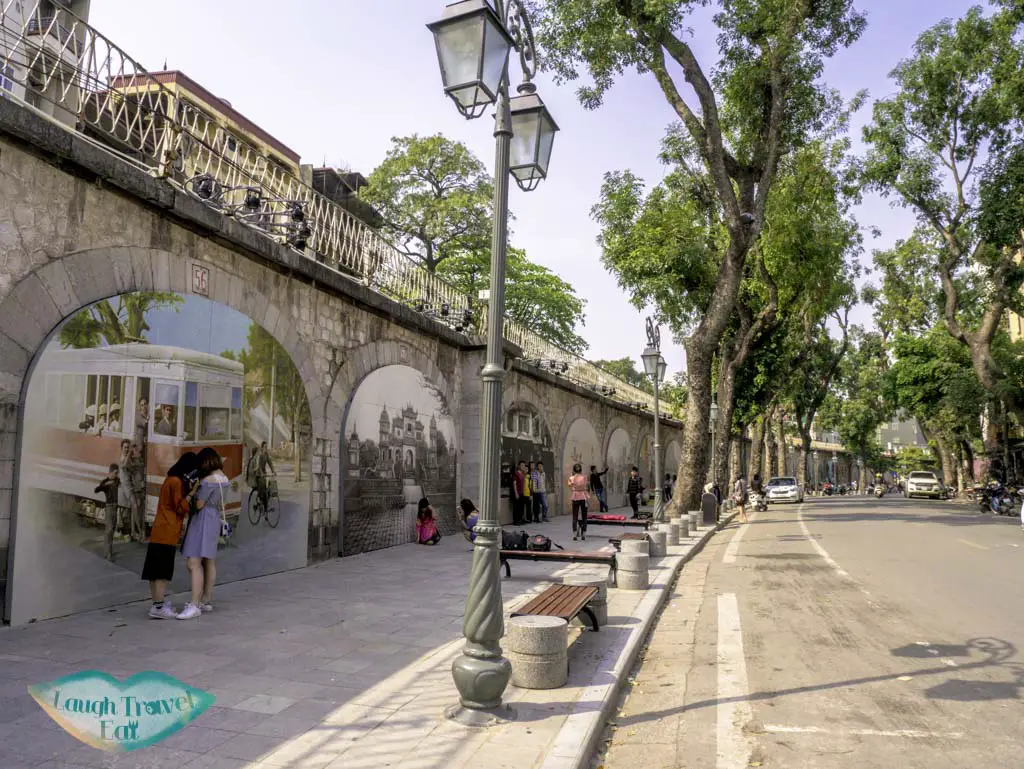 We were super full after the excursion, we wandered around the old town again and stumbled across the beautiful street art on the walls.
Since we all fell in love with Pizza 4P, we booked a place the previous night and had dinner here again.
Day 13-14: Cafe hoppings in Hanoi
I stayed in Hanoi for two extra days because of flight arrangements and here's what I did. But below I also listed out a few things that I would have done differently.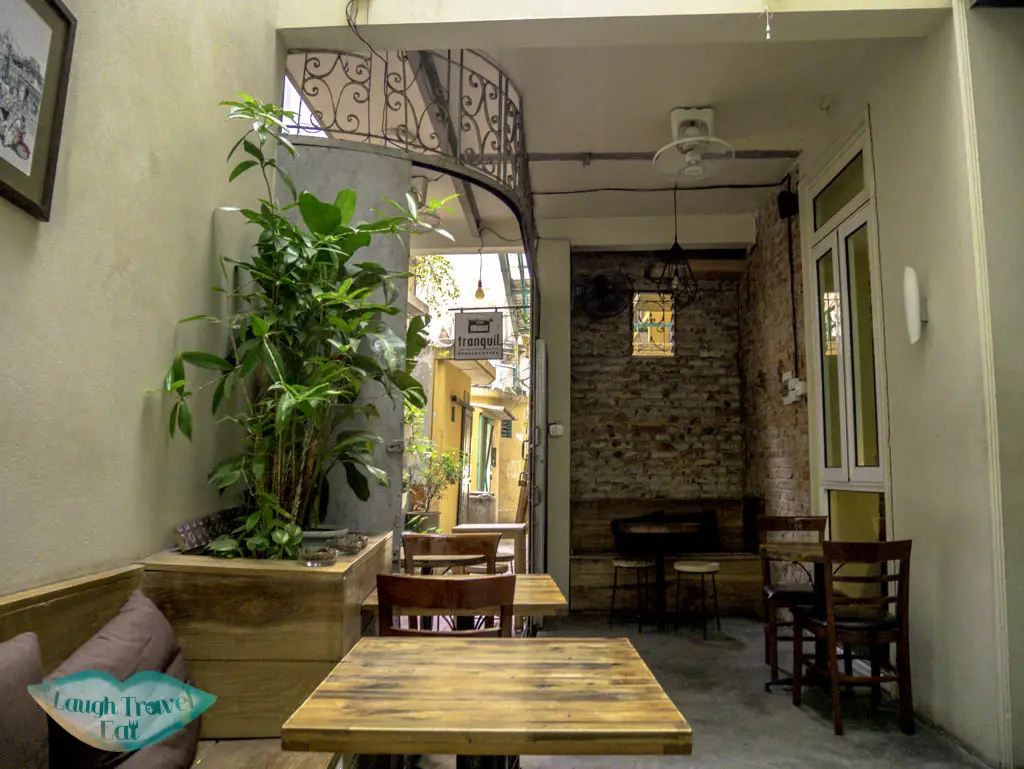 Tranquil Books & Coffee is a lovely place to sit and read or get some work done. I spent the morning there catching up on some work but plenty of people come to read.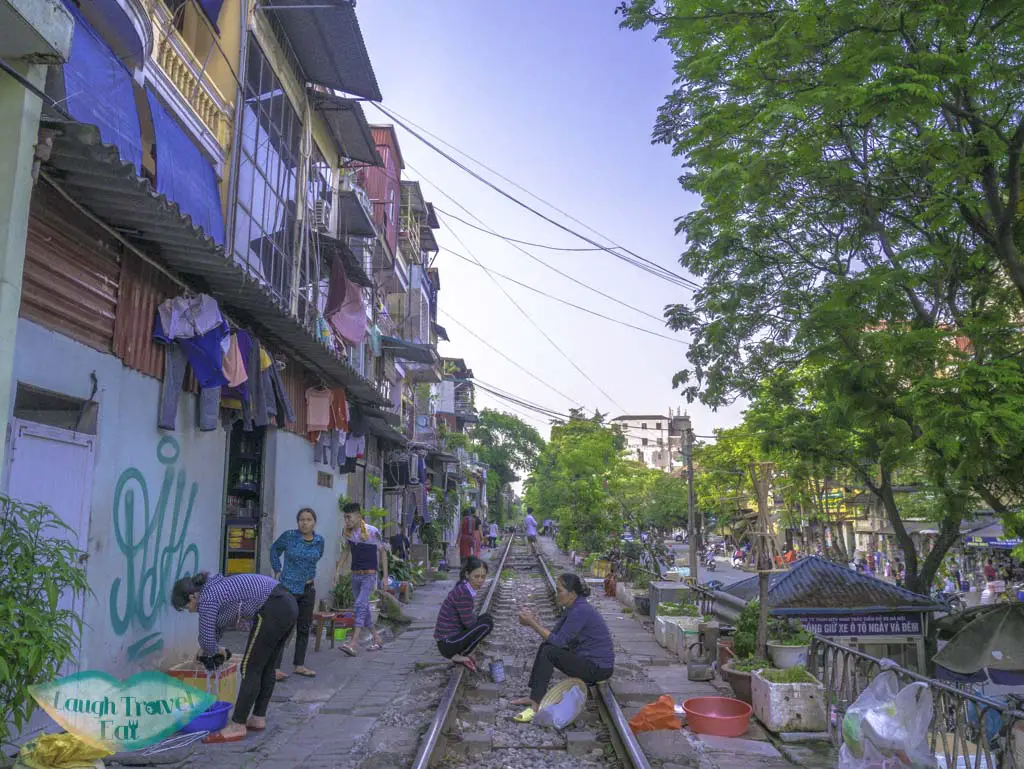 There is another train street nearby that you can visit, but the train time is unclear.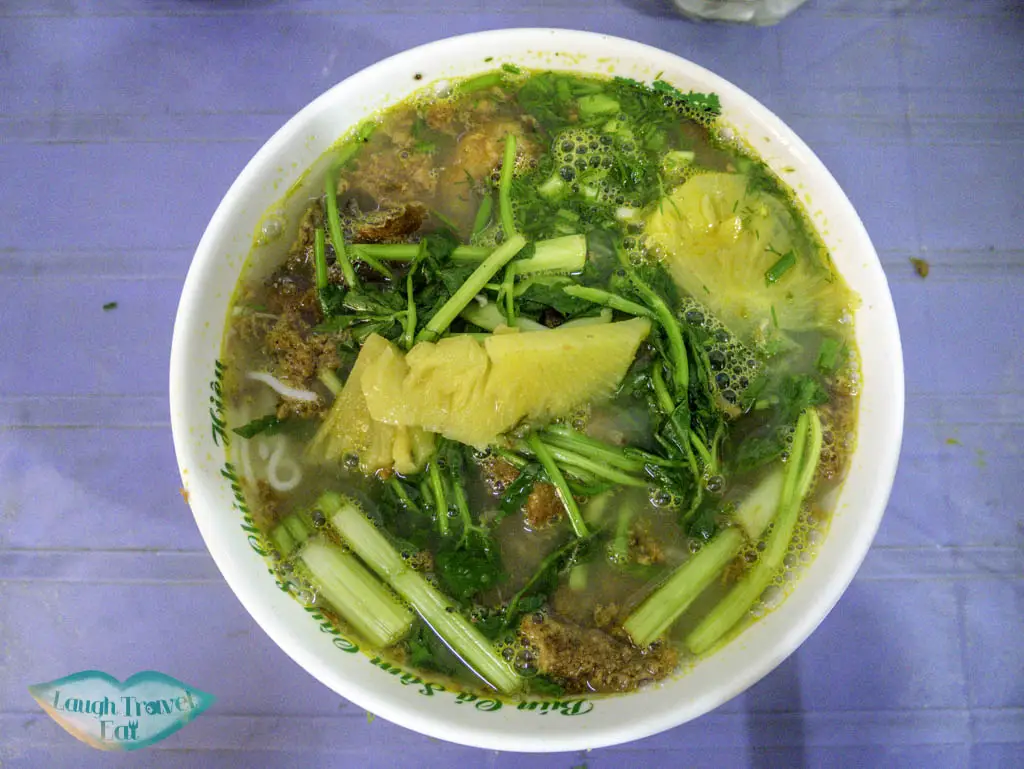 Bun Ca Sam Cay Si is a place that we stopped by on the street food tour. We were too full to try their fried fish pineapple noodles so I went back to give it a go.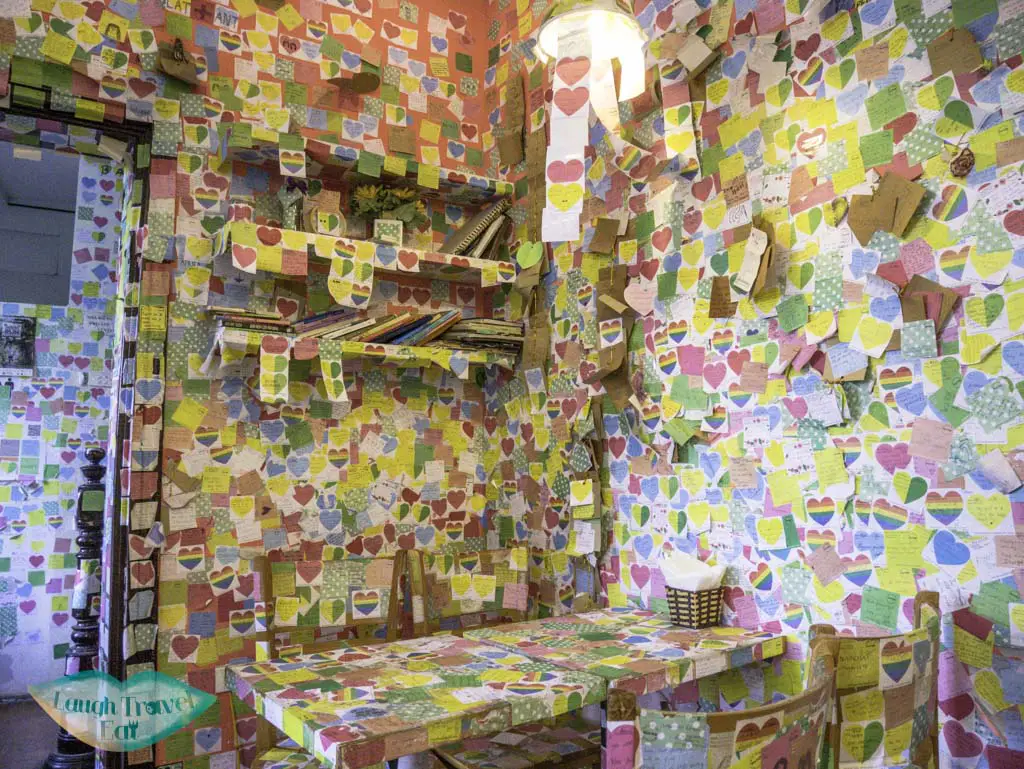 The Note Cafe is another great place to chill for the afternoon. You can just buy a drink and head upstairs. The fun thing is to read the notes left by previous customers.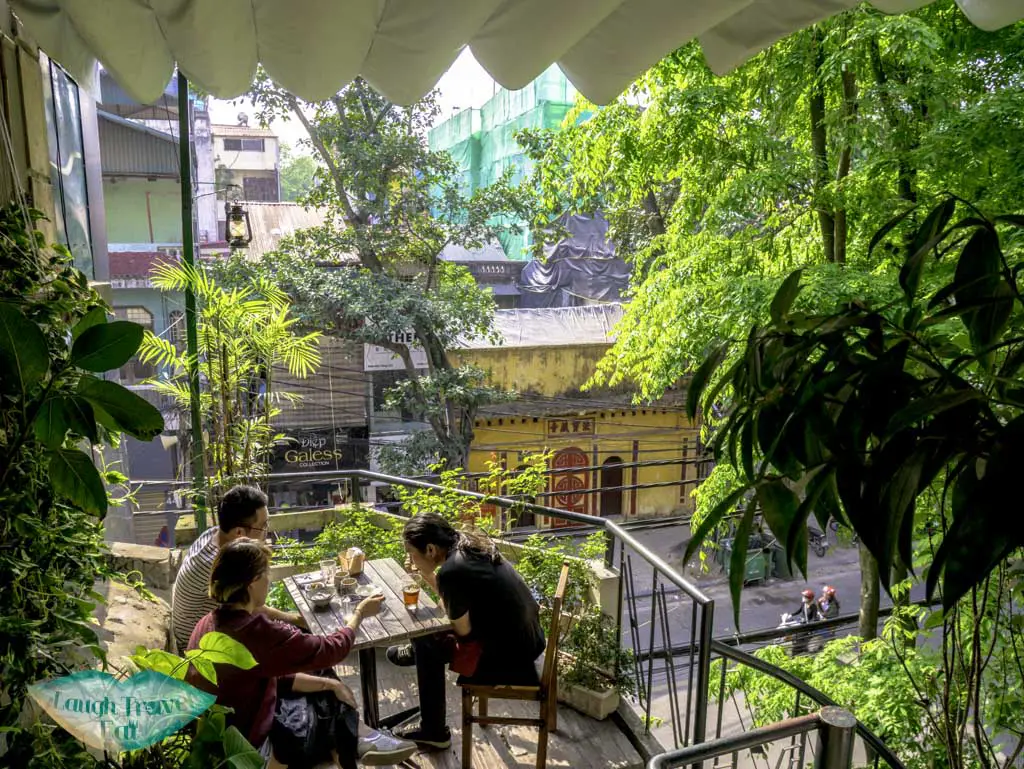 Lutulata Desserts & Drinks is near the Hanoi Street Art Walls and have some great Vietnamese dessert.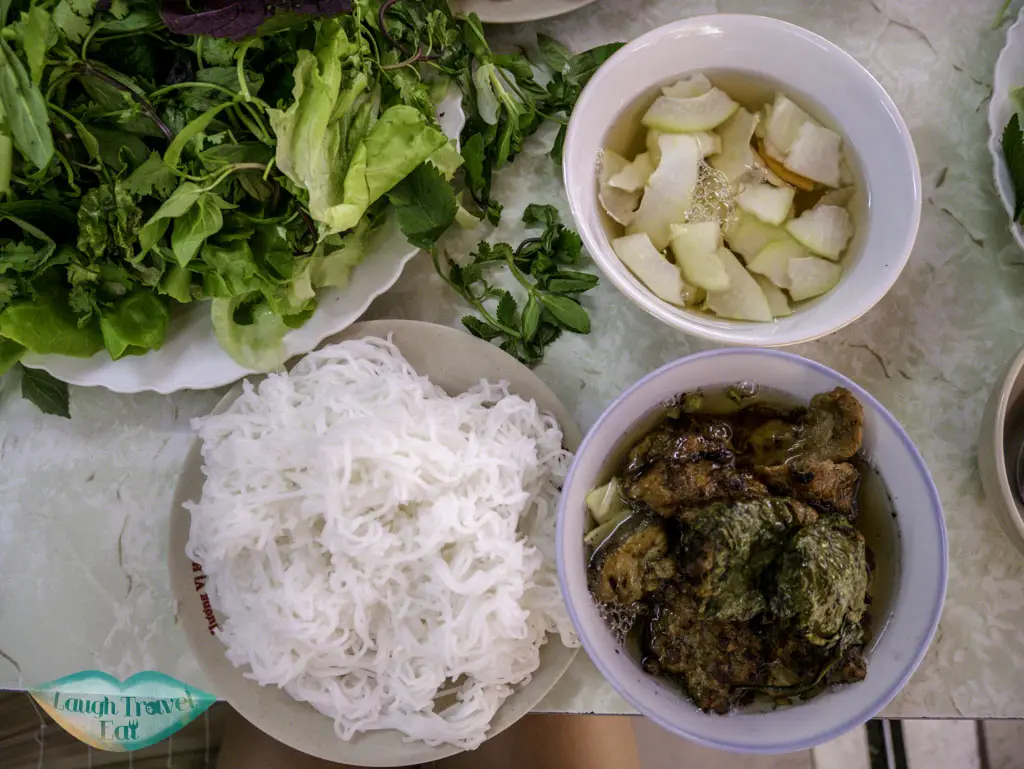 Bun Cha Dac Kim is a great Bun Cha place near my hotel so naturally I just had to go.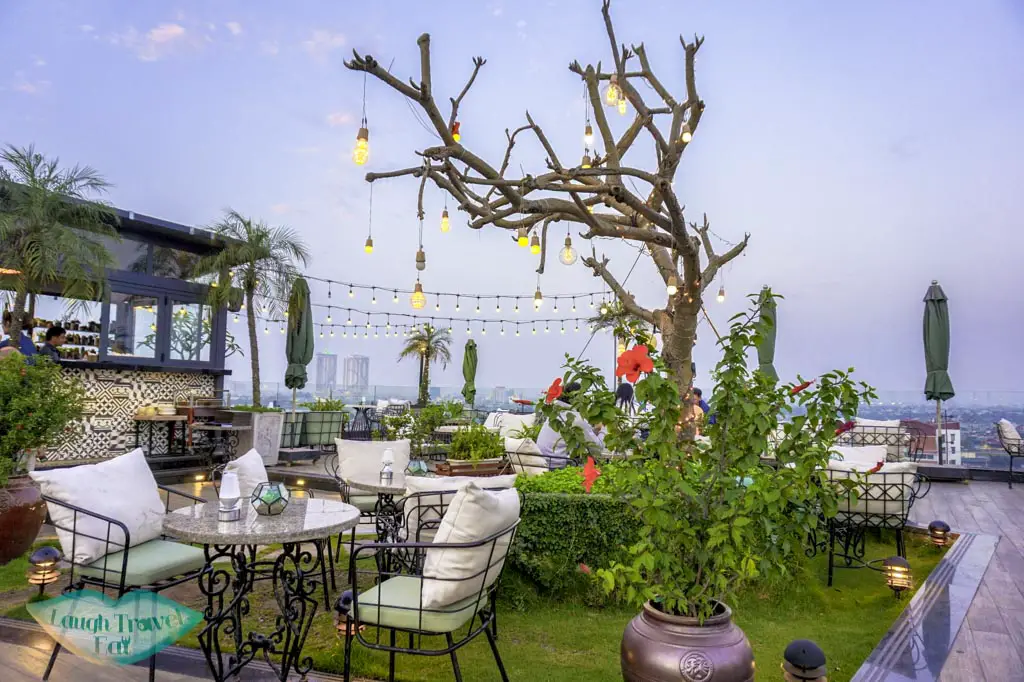 Skyline Hanoi is rooftop bar that is just a little pricey compared to everything else. But the decor and view is worth it.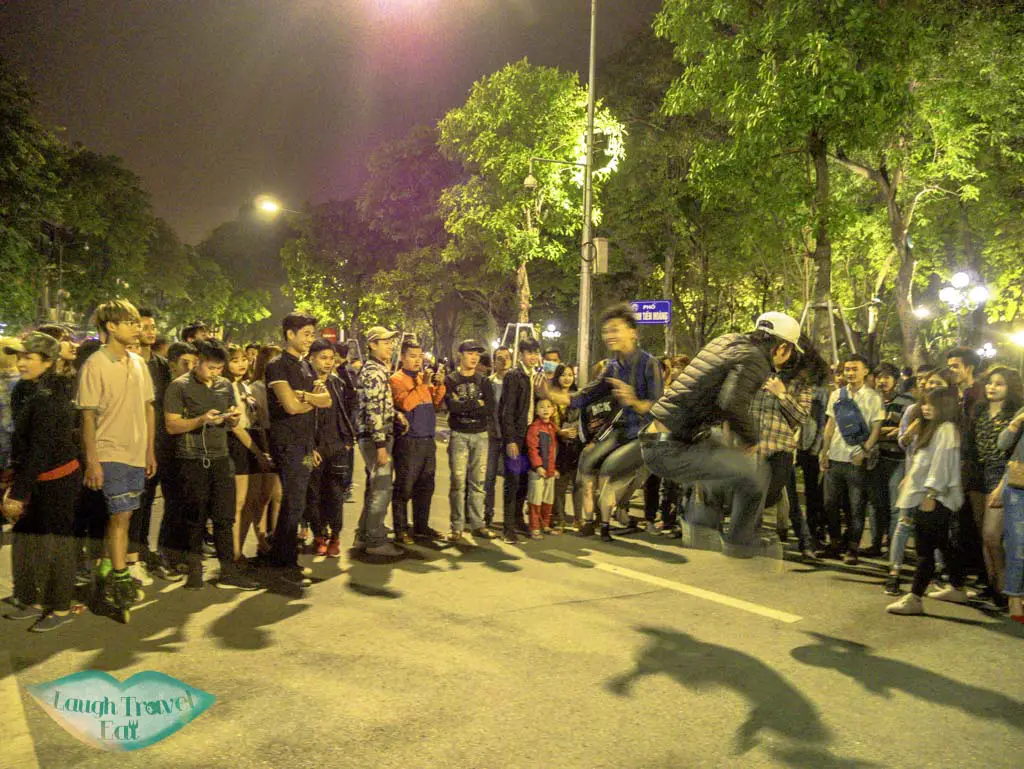 Hanoi Night Market runs Friday to Sunday evening. Though there isn't much to buy in the market apart from the usual knick-knacks, it was great to see the performance and games by the lake.
Things I would have done differently:
Stay in Halong City for the viewpoint hike. We ended up getting transfers to and from Hanoi by the cruise to save the trouble of arranging things beforehand. But we had gone a day earlier to Halong City, we could do a sunset or sunrise trek up.
Stay an extra day in Sapa – we didn't think two days was enough but my sister was leaving earlier so we only had time for a 2 day trip.