Sheung Wan is the hip sister of Central where the new meets the old in an almost too artistic way. Rainbow stairs, geometric graffiti and gorgeous cafes are just around the corner from hidden temples and local cha chaan teng. Best of all is that you have a little less crowd then Central but cheaper dining options!
It is secretly one of my favourite districts since I had worked in the area for six months and eaten everywhere I could, and here's my guide on what to do, see, and eat.
Things to do in Sheung Wan
Man Mo Temple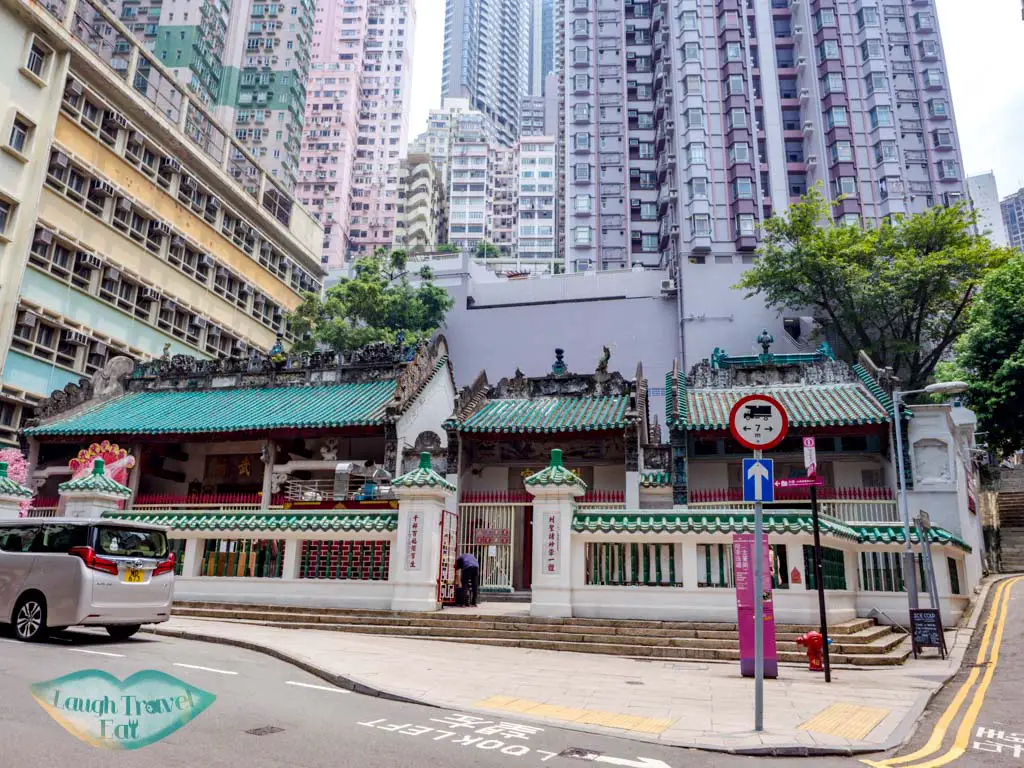 Arguably one of the must-visit temples in Hong Kong, the Man Mo Temple is the oldest in the area, built in 1847 and dedicated to the God of literature and martial arts respectively. The one-storey temple has a distinctive green-tiled roof and white walls and still hosts annual Autumn Festival to pray for good fortune for Hong Kong. Be sure to turn off flash photography inside the temple and take the time to admire the traditional architecture and spiral incense hanging in the main temple.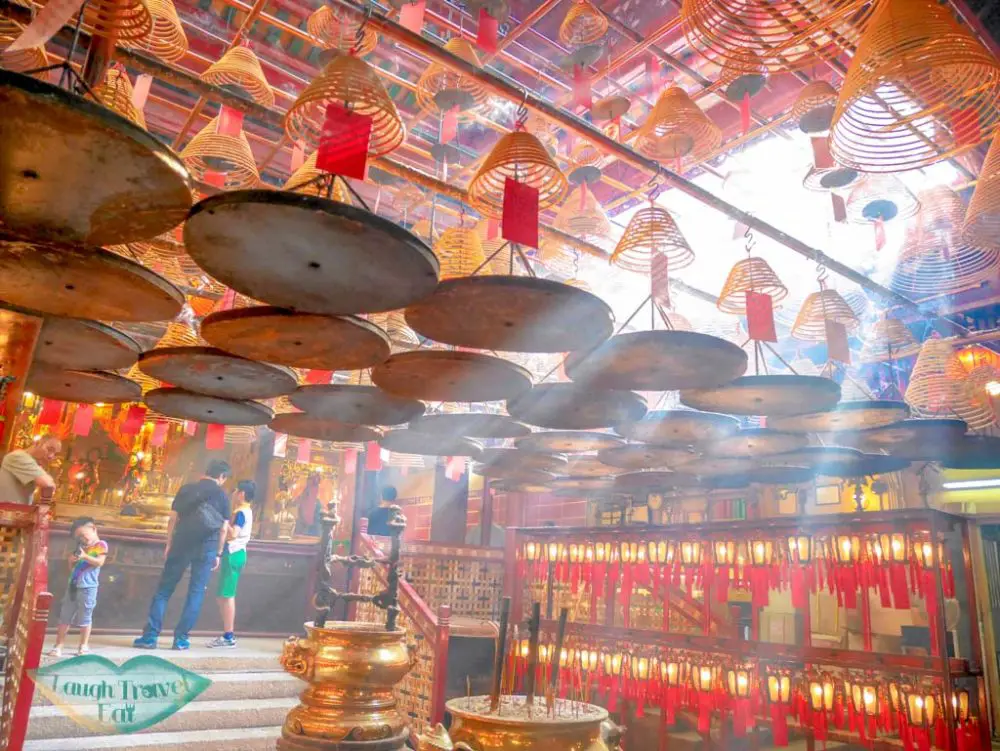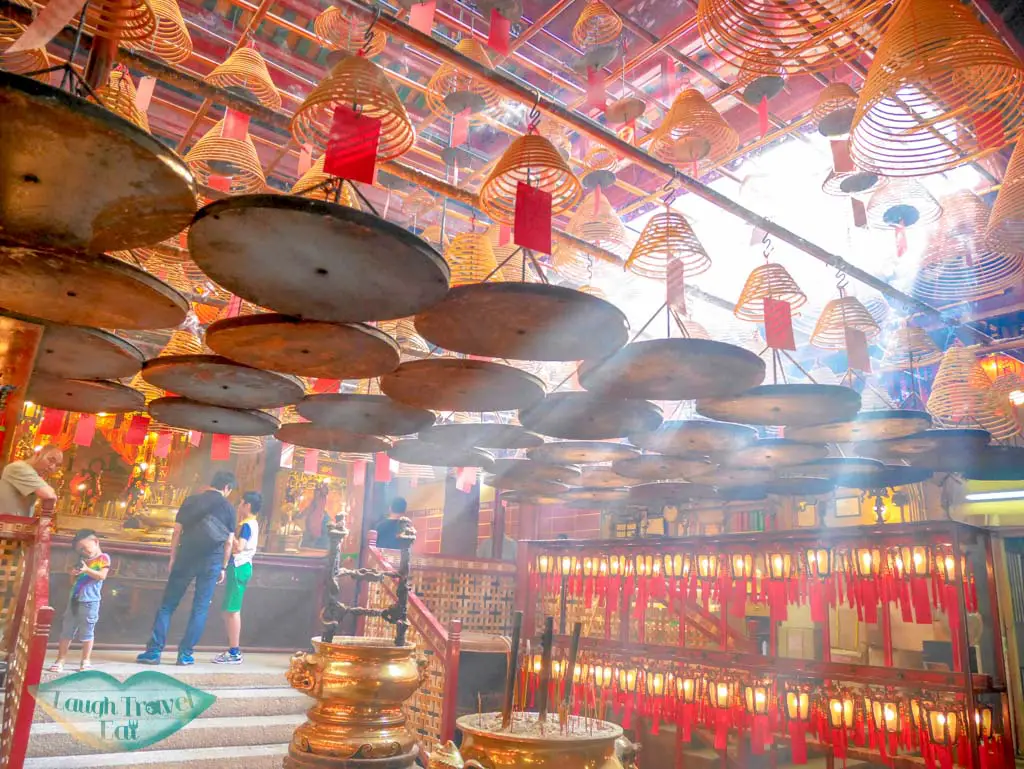 It was used as a court for the Chinese under the British rules for a period of time. The temple actually consists of three buildings: the main temple is the shrine for the Man and Mo gods, the Lit Shing Temple for all other gods, as Taoism has many deities, and the Kung So is the former court.
Address: Man Mo Temple, Hollywood Rd, Central
Opening times: 8:00 – 18:00
Western Market Sheung Wan
An architecture gem and a historic building, the Western Market's distinctive red brick exterior is courtesy of the Edwardian, Queen Anne Revival Style. It was built in 1906 with red brick and granite as the north block of the old western market, which was once a food market but the south block was demolished 1981.
It also used to be a harbour office and the oldest market building in HK. Renovated 1991, it has an axial, symmetrical design. Nowadays, you'll find restaurants and small shops on the ground floor inside, fabric sellers on the second floor, and an arcade on the third floor.
Upper Lascar Road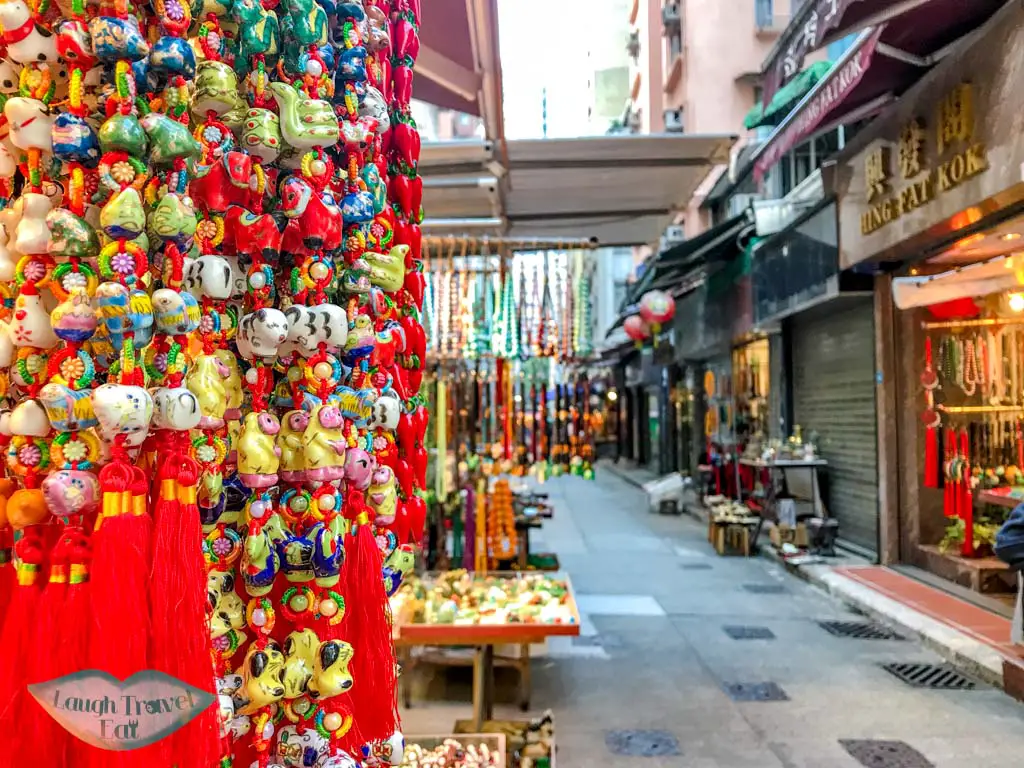 Nicknamed the Cat Street, Upper Lascar Road is known for selling antiques with 100 years of history. The name Lascar came from Indian in British military who worked there in early colonial days, as it is still close to the police headquarters. By the 20s the neighborhood bazaar evolved to a market. Since it also sold stolen goods, known as rats' goods in Chinese, the nickname cat street was given.
It's an interesting place for a stroll with vendors selling knick knacks of all sorts. For serious antique shoppers, go uphill to the parallel street where there are many shops.

Hollywood Road
The Hollywood Road starts from Central and extends into Sheung Wan. It is the first road the British started to built on the island but the second one finished. This used to be close to the shoreline and many sailors would sell things here. Before your mind jumps to the Hollywood in USA, the road was named in 1844, so it was here first!

PoHo Hong Kong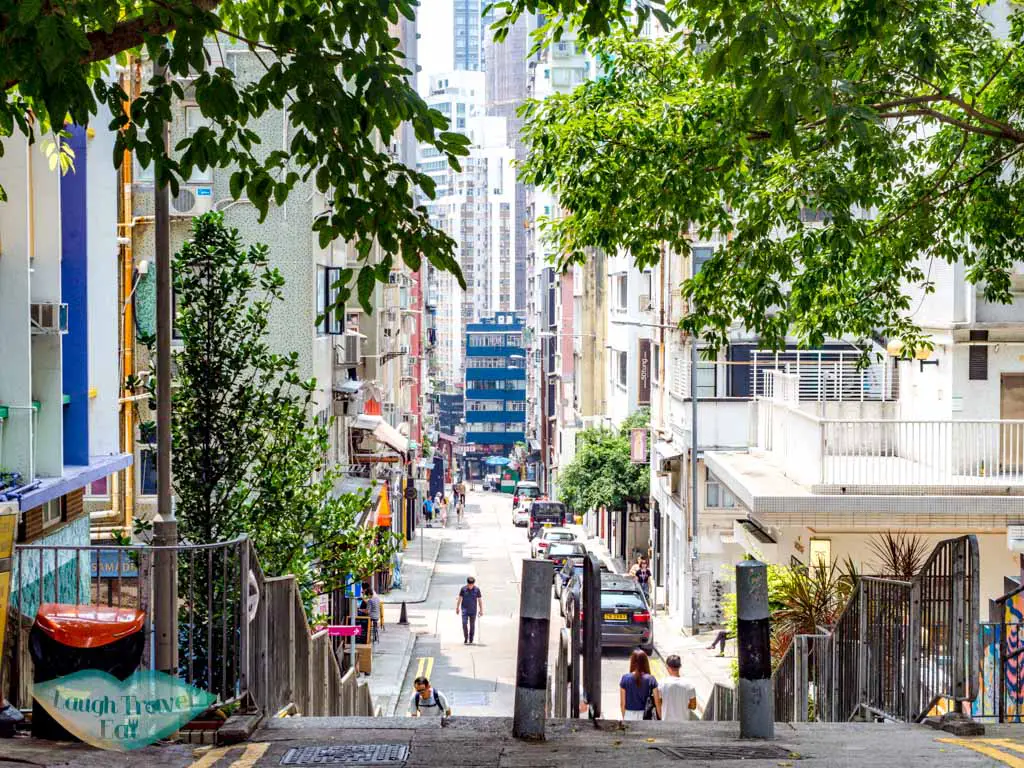 Poho is Sheung Wan's Soho, a small area nestled along the hill with smaller, older buildings. The name comes from the many streets starting with Po- in the area and is home to many cute cafes and artsy stores.
Mount Zero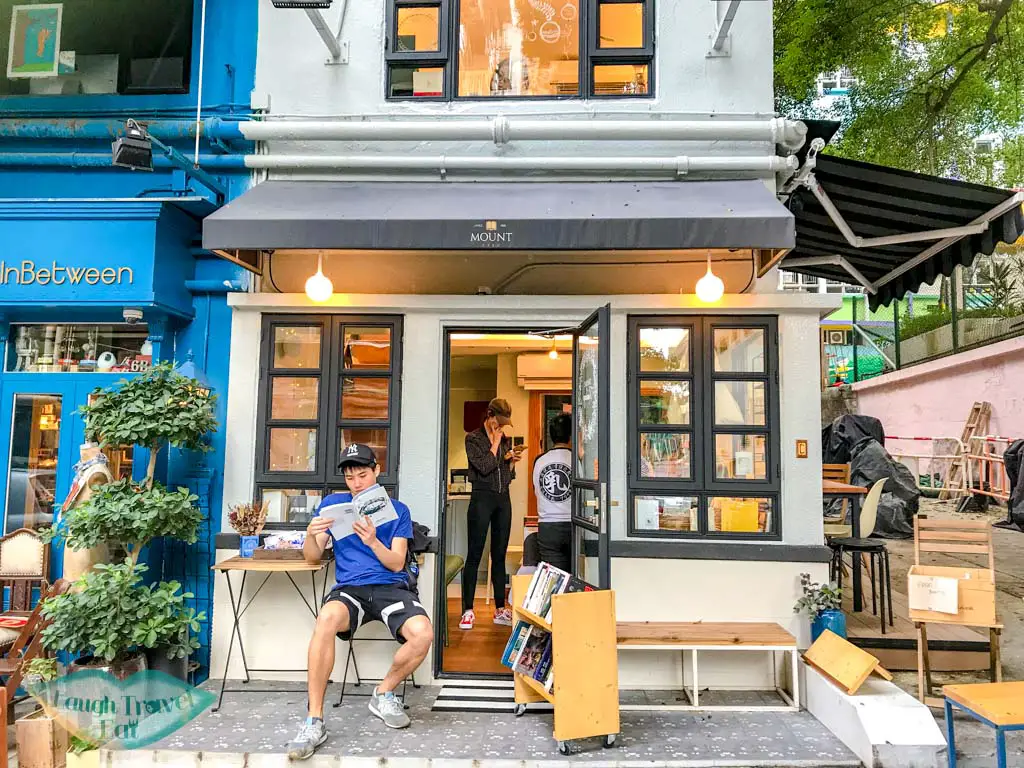 A serene bookstore in one of the alleyways of PoHo, Mount Zero is a minimalistic two-storey bookstore that sells the owner's hand-picked selection.  In truth, Mount Zero is more like a crossover between a bookstore and a cafe.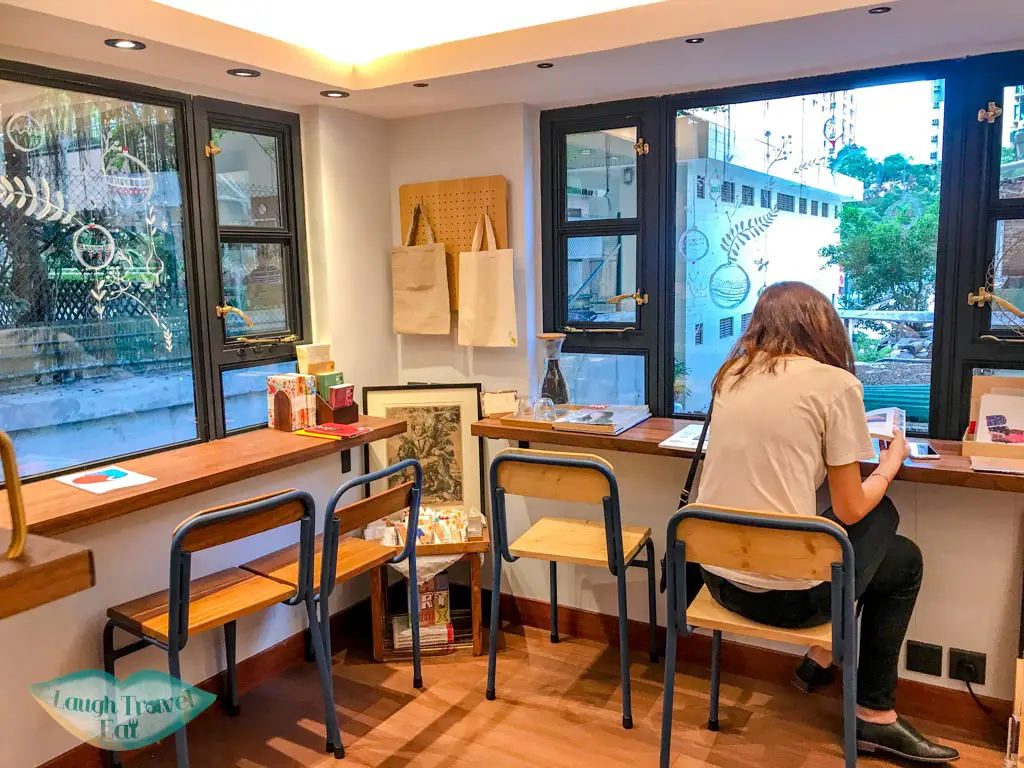 The owner decided to quit her job to pursue her dream of creating a space for book lovers like her, with a beautiful reading room on the second floor that's free for public use.
Address: c鋪, 6號 Tai Ping Shan St, Sheung Wan
Opening times: Mon – Fri 11:00 – 18:00; Sat – Sun 12:00 – 18:30

Kwong Fuk Ancestral Hall 廣福義祠

A small temple in the PoHo area, Kwong Fuk Ancestral Hall was built in 1851. It was meant as a place to put the spirit tablet for deceased Chinese from out of Hong Kong whose body cannot be transported back for one reason or the other. It was the hospital for Chinese for a time in the 19th century until the sanitation issues became a problem and lead to the opening of the Tung Wah Hospital.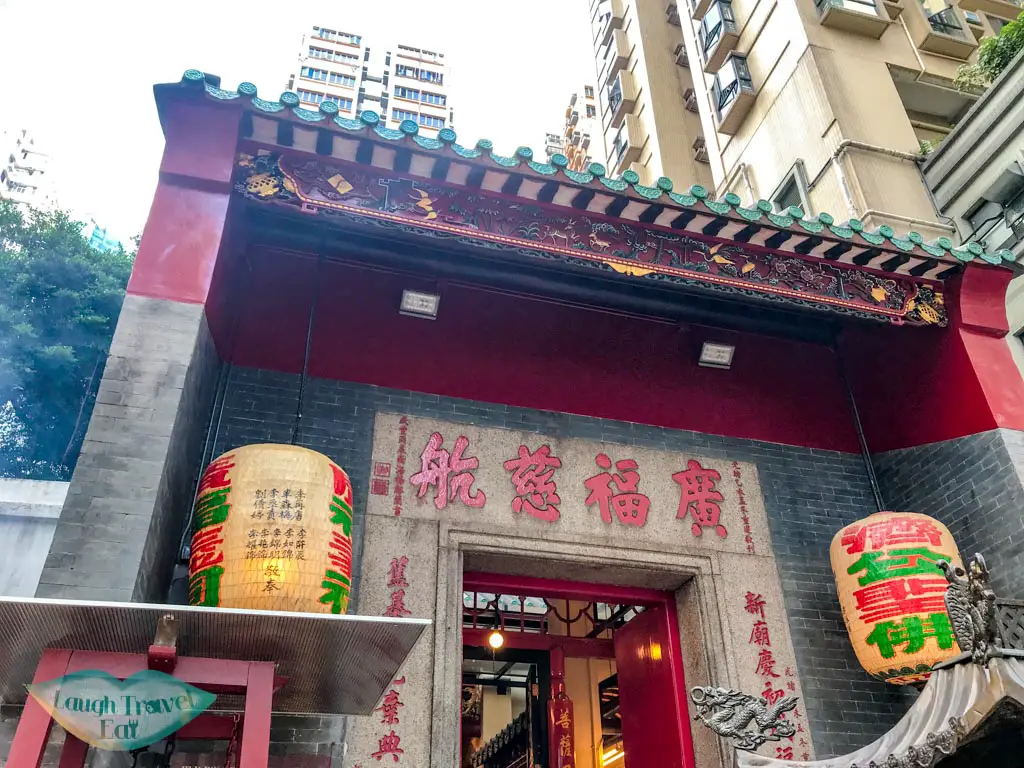 It is open for the public to visit with the spirit tablets of the Chinese of centuries past still inside. The temple also houses the Kṣitigarbha (Earth deity) and Tai Sui (Chinese astrology). It's perched on a small hill by the side of the road and usually fairly quiet.
Opening times: 8:00 – 17:00
Address: 40 Tai Ping Shan St, Tai Ping Shan

Hong Kong Museum of Medical Science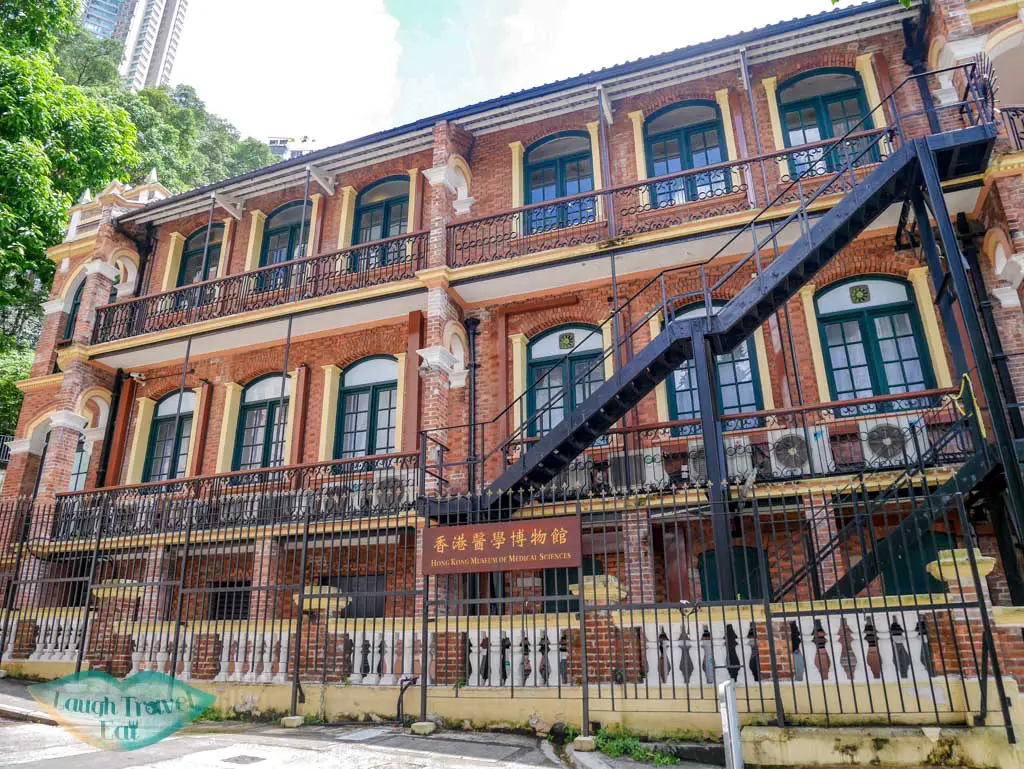 The Hong Kong Museum of Medical Science is housed in the historic building of Old Pathological Institute. It chronicles the history of medicine and public hospital in Hong Kong. the museum is free to visit and it'sworth a browse to just see the historic building itself!
Address: 2 Caine Ln, Mid-Levels
Opening times: Closed Monday, Tue – Sat 10:00 – 17:00; Sun 13:00 – 17:00

Graffiti and street art in Sheung Wan
Sheung Wan is home to many quirky abe beautiful street arts. They are scattered around the block and range from geometric shape to life-like painting. Here are some of my favourite (see location on google map)
Hollywood Mural
Love movie stars? There is a Hollywood Mural on Hollywood street on the edge of SoHo. it features Marilyn Monroe among other stars with sharp colour in a 20s style.
Address: 58 Hollywood Road, Central

Robot Fox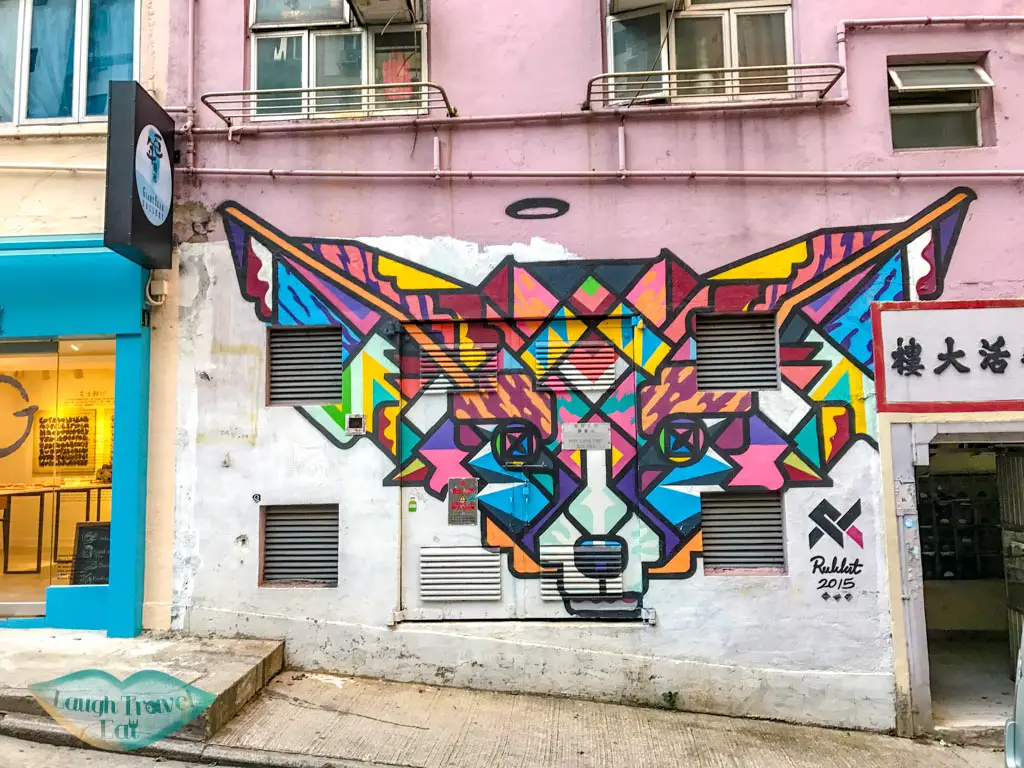 Yes, it is a sort of geometric robot fox along the stepped street. This one can be harder to spot because there's often parked cars lining both sides of the streets.

Geometric colour blocks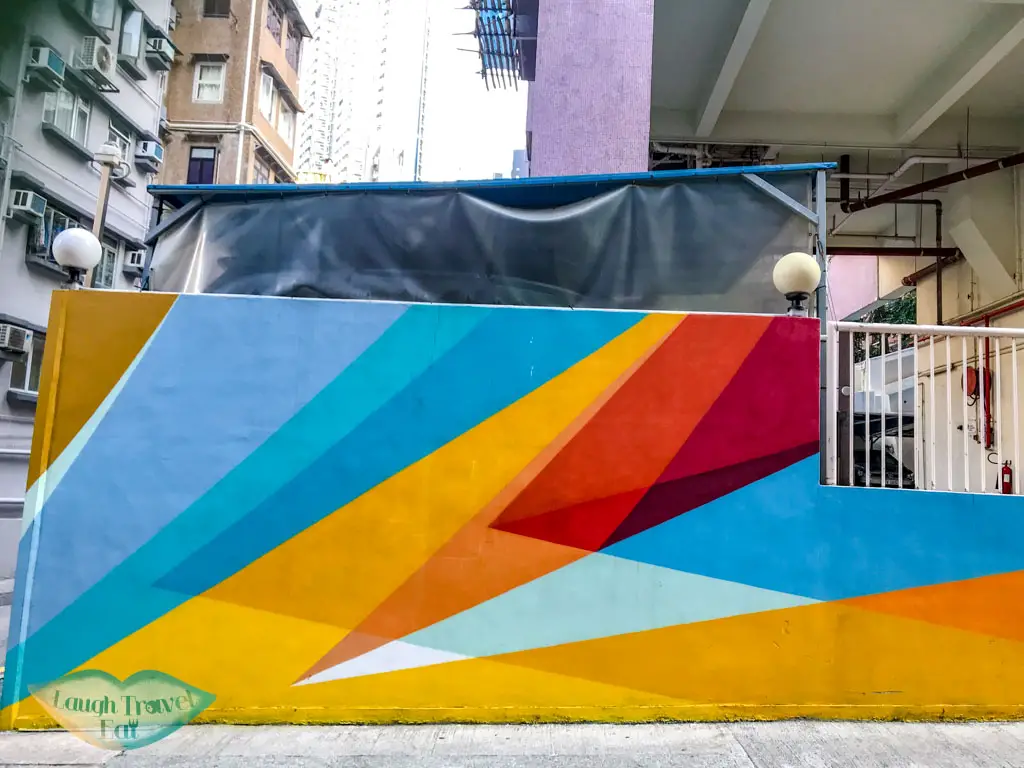 A perpendicular wall with clean lines and bright colours, this is a surprisingly popular backdrop for many a street shots and portraits.

Twin Koi Fish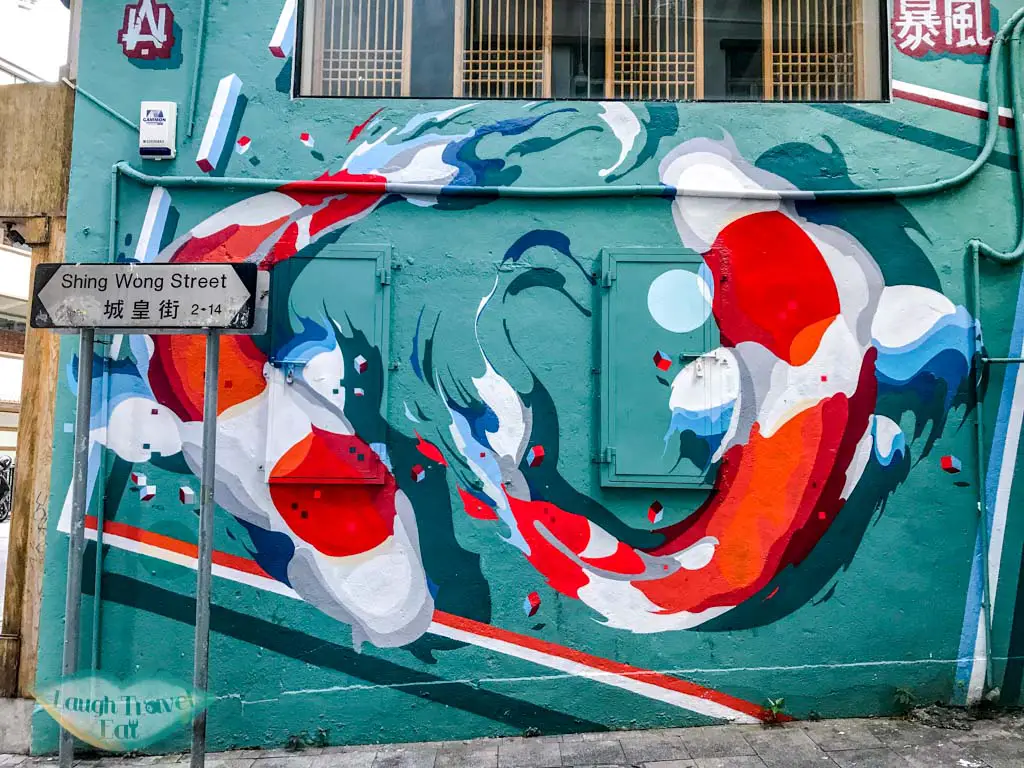 Further down HOllywood road in a sidestreet is two giant koi fish against a deep teal background. Feeling zen yet?

Sheung wan hotel
Midrange
Located between Sheung Wan and Sai Ying Pun Station, Ibis is a good midrange option. The rooms are on the small size but it is expected in such a prime location, you can also get harbour view rooms that faces the ICC.

An alternative to Ibis, Butterfly on Waterfront Boutique Hotel Sheung Wan is similar in calibre. However, the lift is said to get a bit busy.

Splurge
On the edge of Soho and Sheung Wan, Hotel Madera Hollywood is atop the Hollywood Mural and offers spacious suites that are hard to come by in the city. The modern design and central location makes it an ideal place to stay.

With entire suites up for rent, the Putman is great for family and in a central location in Sheung Wan. It has a kitchen and laundry facilities, suitable for those who prefer a more homey feel.