Hong Kong is a city that's home to seven million people, along with one of the best public transport systems in the world to support them. Given the population density, it would be unimaginable if the entire population owns a car and drives to work –that will take people hours, if not days.
Hong Kongese mostly relies on public transport, and it's easy even for first time visitors to HK or even a day trip here. And here are five that you should take on your travels to Hong Kong because it's like nowhere else on Earth:
Hong Kong MTR and Rail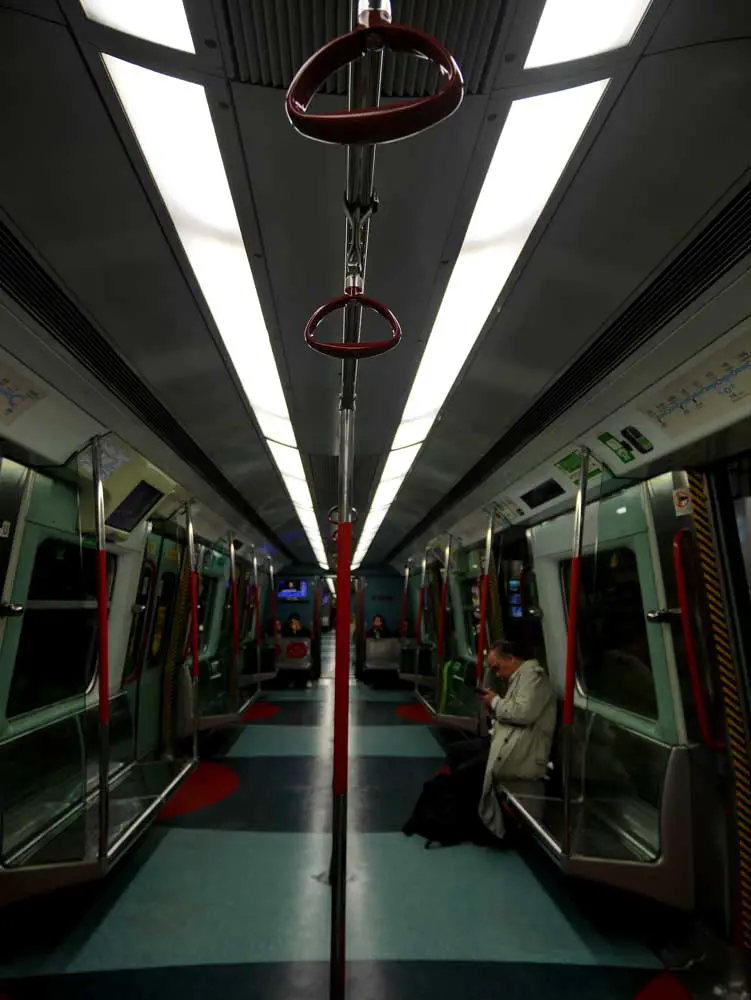 While there are many underground and metro systems in the world, you are hard pressed to find one as orderly and sleek as the one in Hong Kong. Connected to the East Rail and West Rail overground system, it is a vast network that can get you to almost every major spot in Hong Kong. Trains come every two minutes and the rush hours are truly a sight to behold. But don't worry, the carriage sizes are twice that of London and it's fully air-conditioned. Oh, there are no rush hour fees either.
Pro tip: Get an Octopus card for your transport in Hong Kong, and avoid traveling from 8:00 – 9:00 and 17:45 – 19:00 if you don't want to be hit by the worst of the rush hours.
Minibus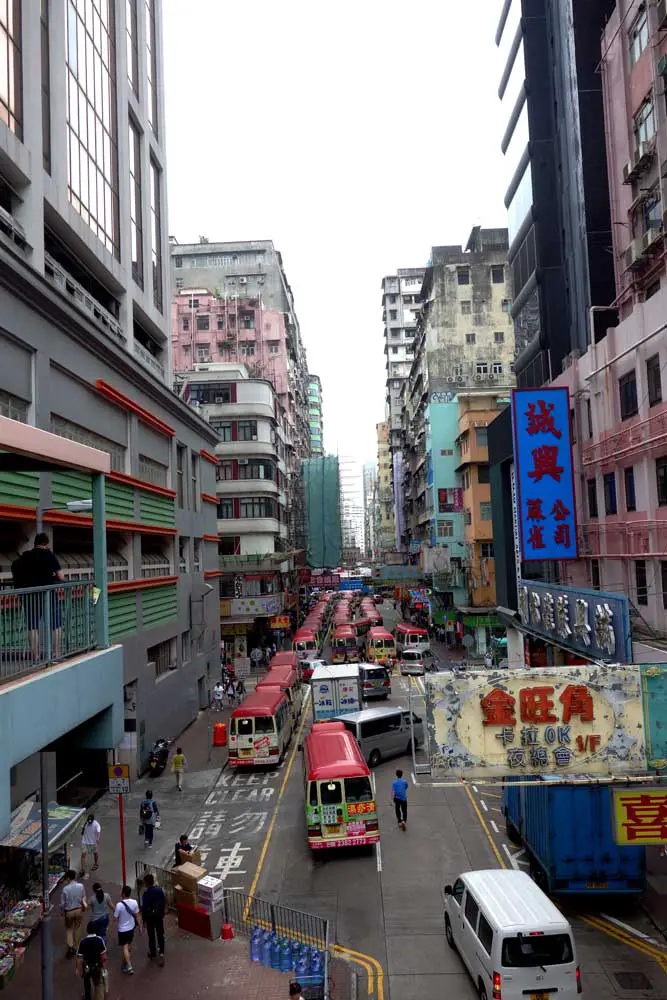 A small, sixteen seater public transport minibus, it is also called the Public Light Bus. Notorious for speeding and being difficult to use for those unfamiliar with the routes, they are a supplement to the transport network that reaches places the MTR and Bus system neglects. There are two different colour roofs: red or green. Red lines are public minibus, the green are specialised minibus. The former is not under the government, and therefore have no fixed fees or schedule, and are restricted to operate in certain areas. The green minibus is, you guessed it, the opposite of the red minibus.
What is so difficult to use about these minibuses? You might ask; well, while most of these have fixed stops, you can get on and off the minibus at any unrestricted area along the route, and the drivers are known to skip stops unless otherwise notified. You have to shout to the driver and if he heard you, he will raise his hand in acknowledgment.
Pro tip: there are segmented fees depending on where you get off, press the button to change the fees charged before swiping your Octopus Card. Although I don't recommend getting on one without researching the routes beforehand.
Tram
Trams are unique to the Hong Kong Island north coast and one of the cheapest modes of transport on Hong Kong Island. Nicknamed "Ding Ding" by the Hong Kongese, it was built in the early 20th century and has become an integral part of Hong Kong. It runs 7 routes over 29.5km, running from Kennedy Town in the east to Shau Kei Wan in the west. It is the only sorely double decker tram system in the entire world, and recently, they have started introducing air-conditioned trams.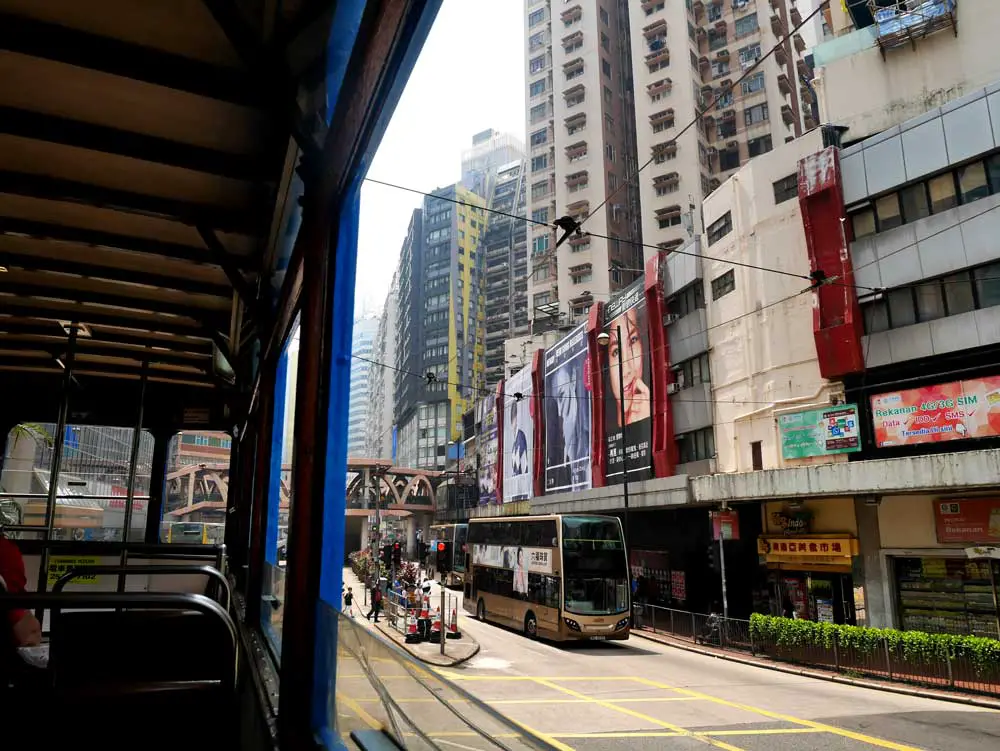 The trams are a slower way to get around, but it allows you to enjoy the bustling streets of Hong Kong and you can even hire them out for an event!
Pro tip: you actually pay when you get off the tram – either by Octopus card or by the exact change.
Star ferry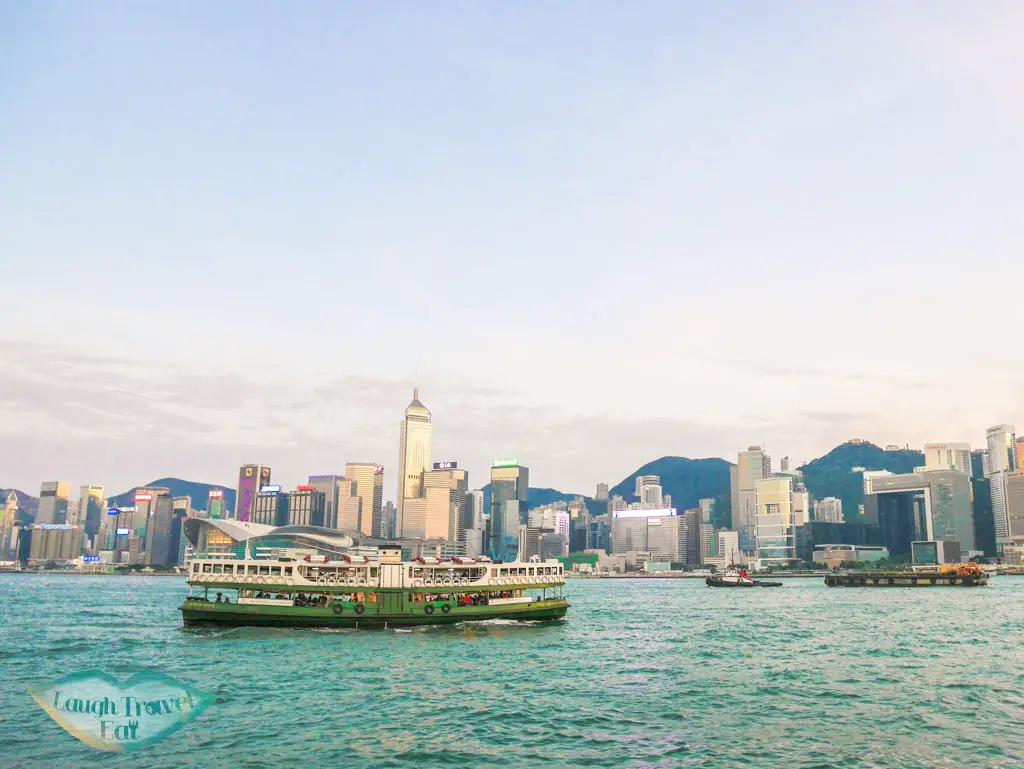 I have made it no secret that Star Ferry is by far my favourite transport mode in Hong Kong, hands down. Running from Tsim Sha Tsui to Central pier across the Victoria Harbour, the Star Ferry has been running since 1898 and listed as one of the ten best ferries in the world by the Society of American Travel Writers.
With their iconic white and green coloured upper and lower deck, the crossing only takes around five to ten minutes, and offers you one of the best views for the lowest price, which at its most expensive is no more than 3.4 HKD.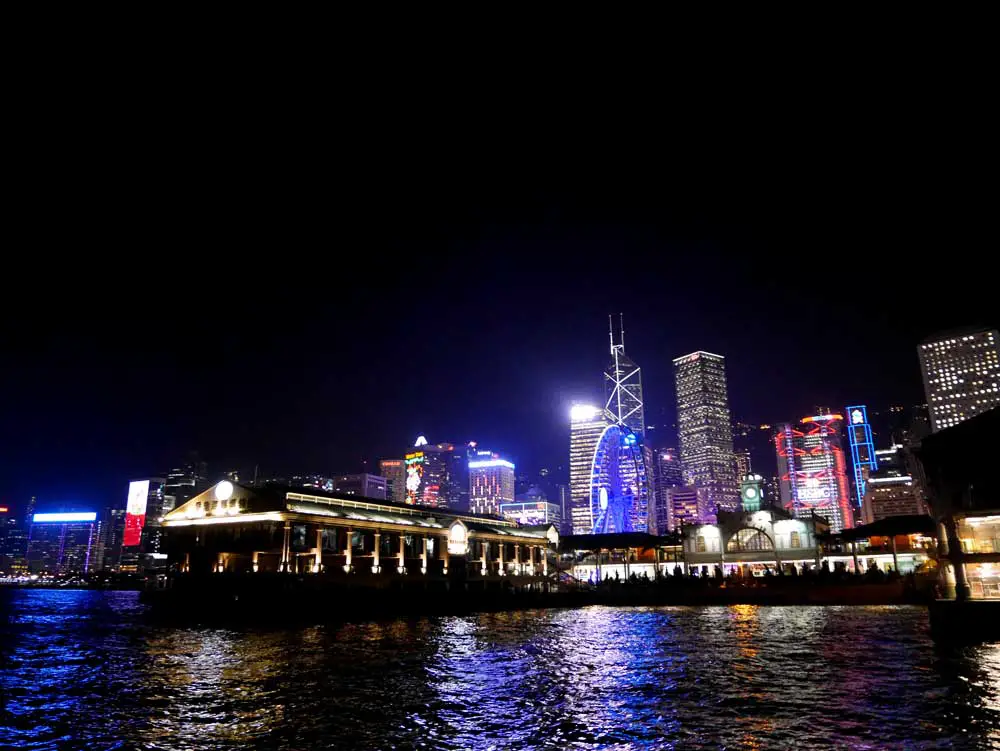 Pro tip: the upper deck and lower deck has a separate entrance, and the lower deck is cheaper by 60 cents. It is also cheaper on weekdays.
Boat trips around Sai Kung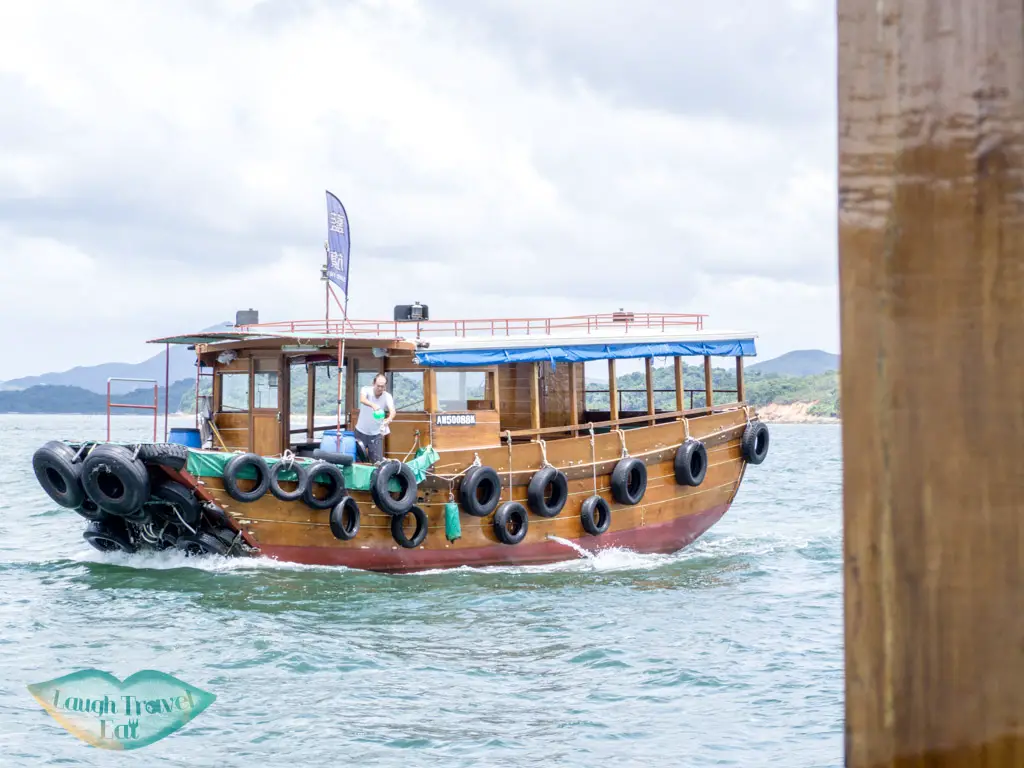 There are plenty of boat companies around Sai Kung Pier that offer ferrying services to various wonderful spots in the Sai Kung Seas. Most of them, of course, are beach related, though you can visit the Sai Kung Geological Park as well. All you have to do is buy tickets with them and get on the next available boat – they will ferry you off as soon as there are enough passengers.
Alternatively, if these scheduled services are not exciting enough for you, you can hire a boat out for a day of boat trip in Sai Kung, more on that in the blog post linked.
Pro tip: Make sure you keep your return tickets and get on the last ferry home (often at 18:30)