Last updated on December 29th, 2020 at 02:07 pm
Tai Mo Shan is the highest mountain in Hong Kong and there are many ways to do a Tai Mo Shan hike. It stands at 957m, straddling Tsuen Wan and Tai Po/Yuen Lo area with a spectacular view both north and southward. It literally translates as 'big hat mountain', but also phonetically close to 'cloudy mountain' which is a reference to the peak being shrouded by clouds.

Tai Mo Shan essential information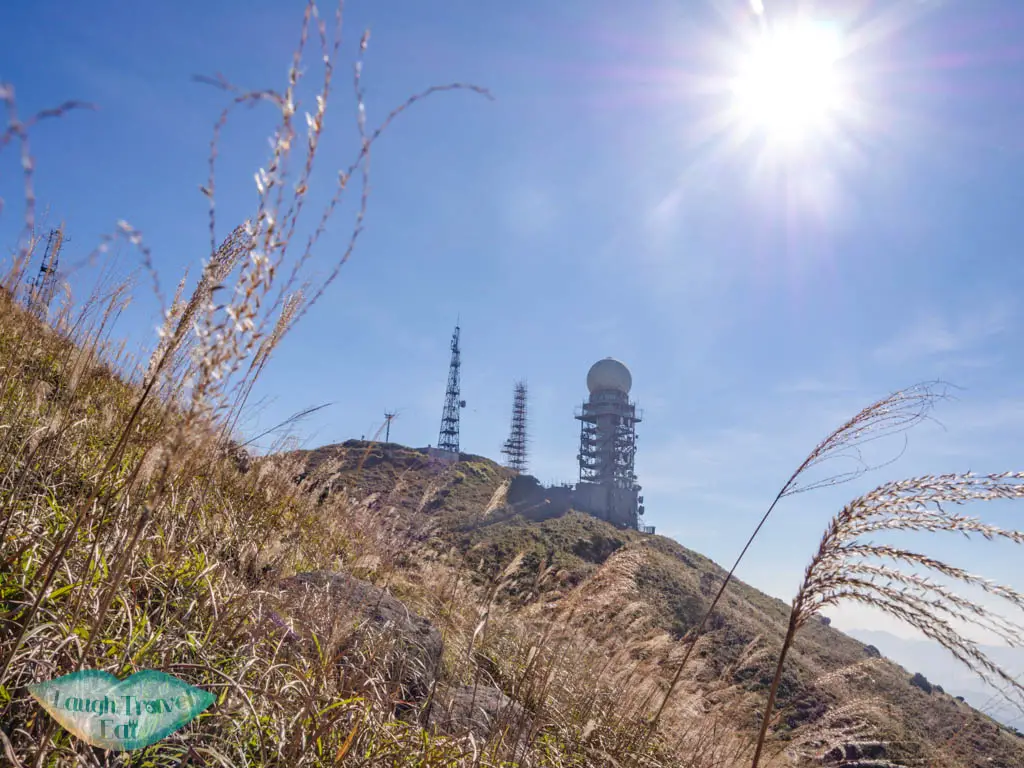 Tai Mo Shan itself refers to the mountain but Tai Mo Shan Country Park consists of 1440 hectare that includes several sub peaks, one of which is Wo Yang Shan which is a great hike itself that starts all the way back in Tsuen Wan.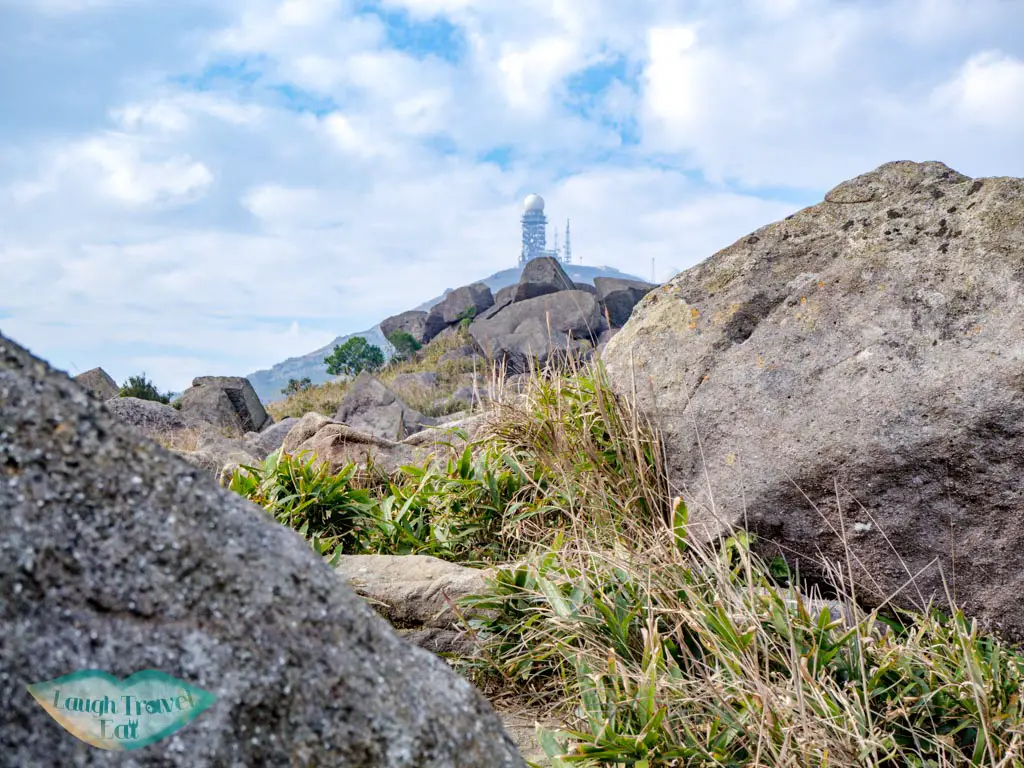 Standing at 957m high, Tai Mo Shan was once a volcano in the Jurassic era and the geology of the park are all igneous rocks. There is a visitor center where you can learn more about the park's history and ecology. They also run guided tours, but you should check their website for information regarding it under COVID-19.
Opening times: Weds – Mon 9:30 – 16:30
Address: near the entrance of Tai Mo Shan Country Park by Route Twisk

Getting in and out of Tai Mo Shan hikes
The various Tai Mo Shan hikes all have different starting and ending points, but since they converge on Tai Mo Shan, you can go up and down any of it as you like. In general, you would start from either Tsuen Wan or Tai Po, with the bus 51 that runs between Tsuen Wan and Sheung Tsuen going past the Tai Mo Shan Country Park bus stop on Route Twisk being the easiest way out. 

Ng Tong Chai Stream Tai Mo Shan Hike
One of the most popular ways to hike up is via the Ng Tong Chai Stream, passing by the waterfalls themselves. This trail starts from Tai Po with many stairs up, but is a good choice to combine the two spots.

There are four waterfalls in total: Bottom, Middle, Main, and Scatter in ascending order. The trail then continues and connects to MacLeHose Trail Stage 8 at Sze Fong Shan Au, with the rest of the way is on a concrete trail.

How to get to Ng Tong Chau Stream:
Take the 64K bus from Tai Po Market East Rail station to Ng Tung Chai Bus Stop. From the bus stop, go back the way you came on the Lam Kam Road until you see the second road to the right.
Time taken: this is a longer route and would take about 5 hours. I recommend going down to Route Twisk to get the bus 51 out.
Difficulties: 3.5/5 mostly for the steepness. Stairs can be slippery during wet season 
Pros: hit two birds with one stone with waterfalls and Tai Mo Shan
Cons: longer than some of the other trails

Tai Shing Stream Tai Mo Shan hike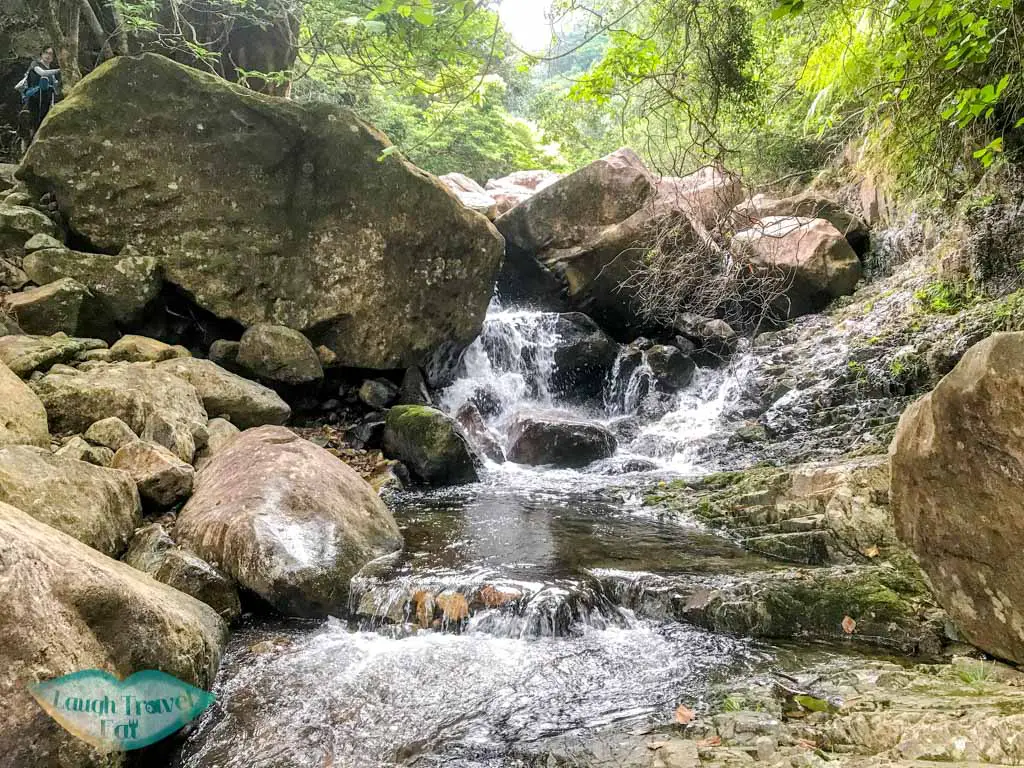 The Tai Shing Stream ends pretty close to Tai Mo Shan at Fat Mak Rock, where you can hike up to Sze Fong Shan Au that joins the MacLehose Trail Stage 8 route to Tai Mo Shan.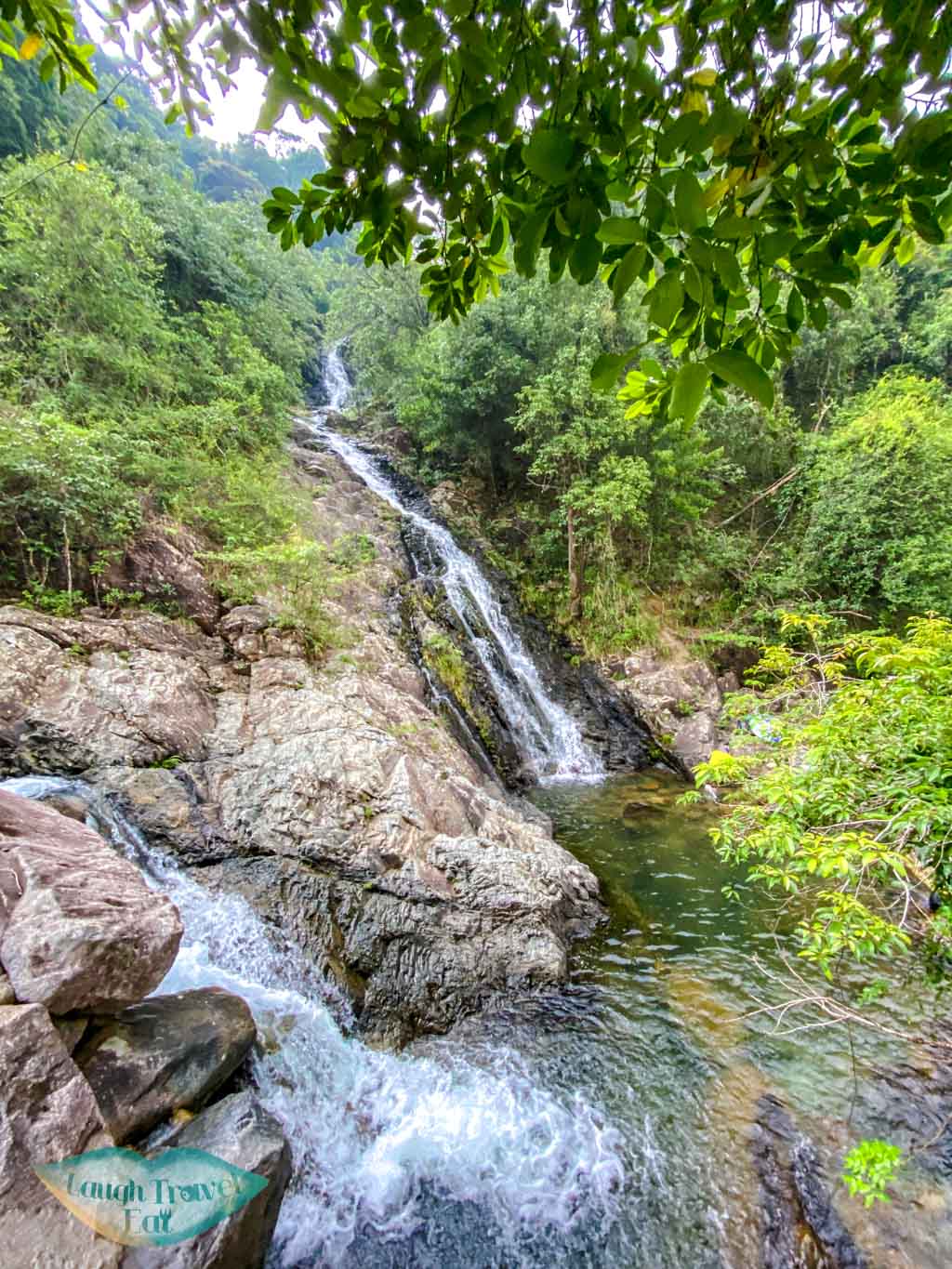 Our hike up Tai Shing Stream last time ended abruptly due to sudden rain, so we didn't make it all the way up to see.

As always, I recommend downloading an offline map for your hikes – I use OSMAnd. 

Hidden Tai Mo Shan Hike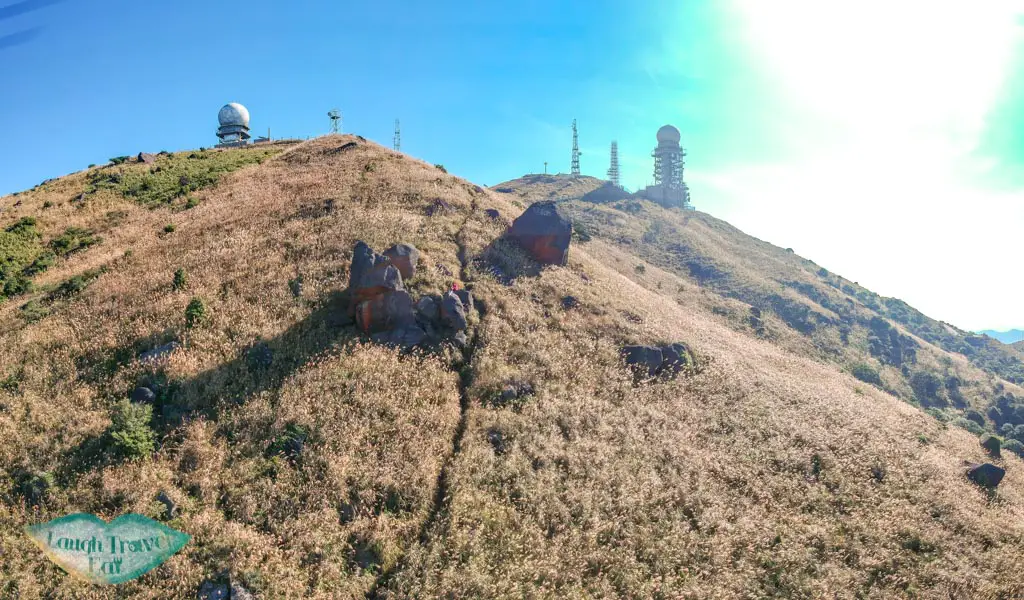 While most hikes to Tai Mo Shan aim to arrive on MacLeHose Trail stage 8, which is a concrete trail, there's a hidden hike that's perfect for silver grass lovers. To hike this route, it's fastest to go up from Route Twisk until you reach Wo Tong Kong (702m).
As you go pass the bend from Wo Tong Kong, there's a small hill that's almost like a platform to the right where people can admire the view.
Right across from it is an obscure path that leads up to Tai Mo Shan on the western side. It's a bit hidden and a silver grass heaven from November to almost January.
This trail is pretty steep, first going up in shrubbery then a narrow path marked by a few lone trees in the middle. There are ribbons to follow and pretty quickly it would emerge into a sea of silver grass.
There are a few giant rocks that act as an interesting landmark and after the last one, the peak is in view and you can see towards the western part of Kowloon and Hong Kong Island clearly, as well as all the way to Shenzhen behind.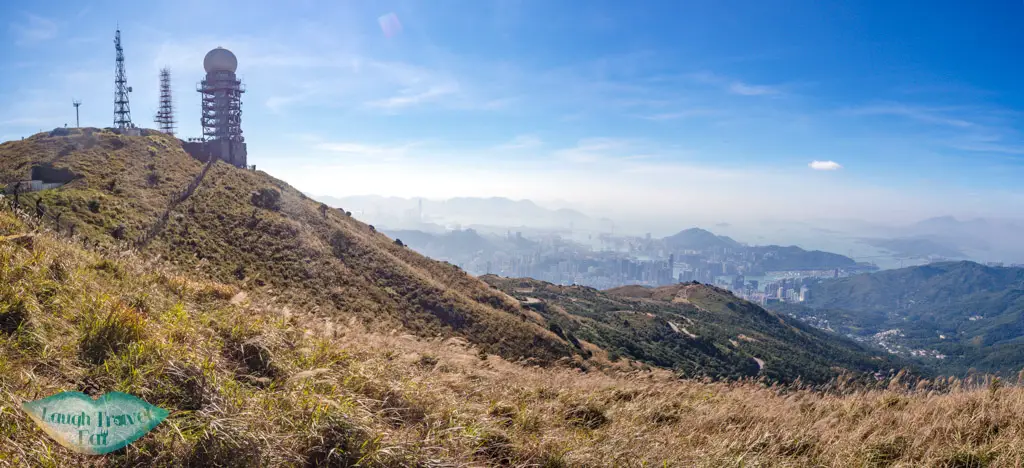 As mentioned before, the top of Tai Mo Shan is fenced off.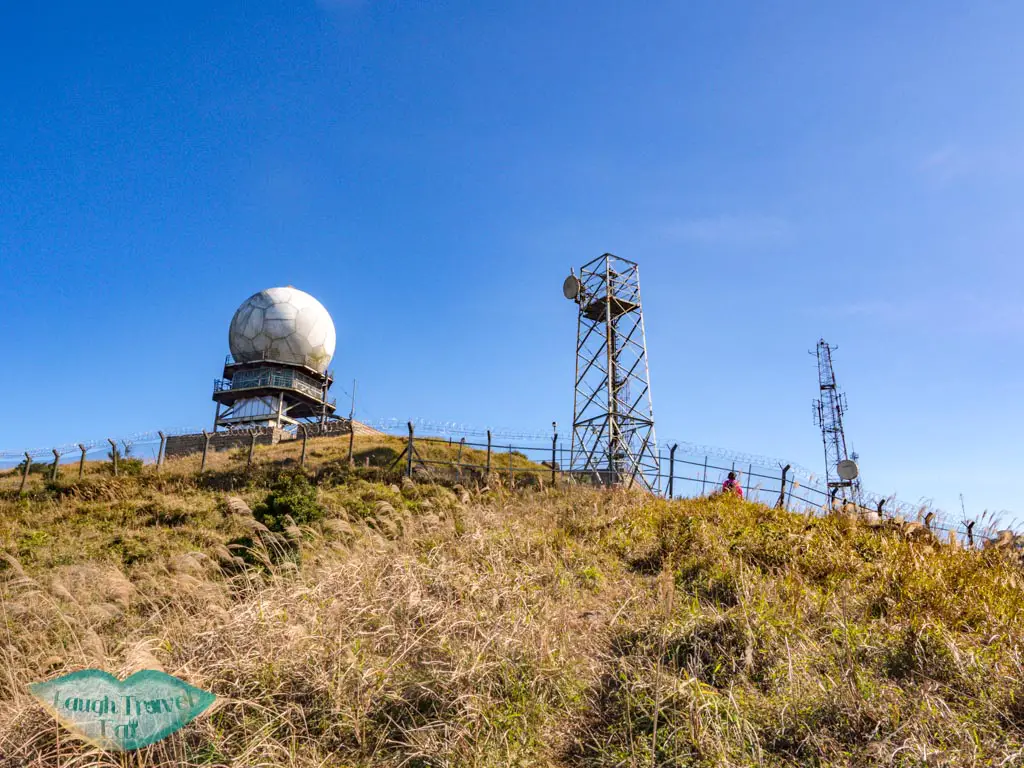 There seemed to be a trail that can loop back to the front, where you can probably join up to MacLehose Trail Stage 8, but we opted to go back down as it is faster and easier.
How to get there: you can take the bus 51 to Tai Mo Shan Country Park and hike up, or drive all the way up. Do note that parking space is limited, and it's best to get there early. Alternatively, there's also a parking lot by the country park entrance to the right as you drive in that's easily missed.

Time taken: 2 hours to and from Wo Tong Kong, add 1.5-2 hours from bus stop
Difficulty: 3/5 as long as you wear proper hiking shoes
Pros: exceptional density of silver grass and relatively crowd free
Cons: trail is overgrown and you have to retreat the same way

MacLehose Trail Stage 8 Tai Mo Shan hike
The MacLehose Trail Stage 8 refers to the stretch between Lead Mine Pass in the east to Route Twist on the west, and is another popular way to hike Tai Mo Shan. You can hike it in either direction, it actually starts with the Wilson Trail stage 7, going up from the Tai Po side to Lead Mine Pass.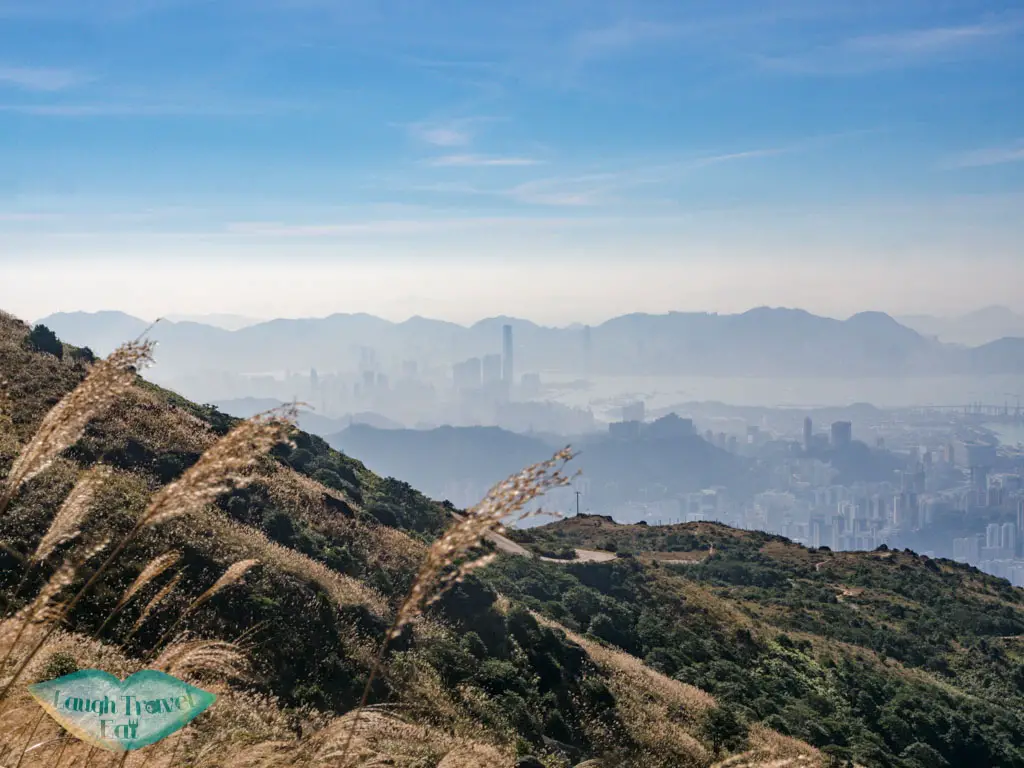 The MacLehose Trail stage 8 starts from there, going past Sze Fong Shan to Sze Fong Shan Au and up Tai Mo Shan.
How to get there: take the minibus 23K from Tai Po Market station to end stop San Uk Ka, then hike south along Wun Yiu Road until you find W087 which marks the start of Wilson Trail that goes up to the Lead Mine Pass, where it joins the MacLehose Trail Stage 8.

The most challenging Tai Mo Shan Hike: Needle-Grass-Mo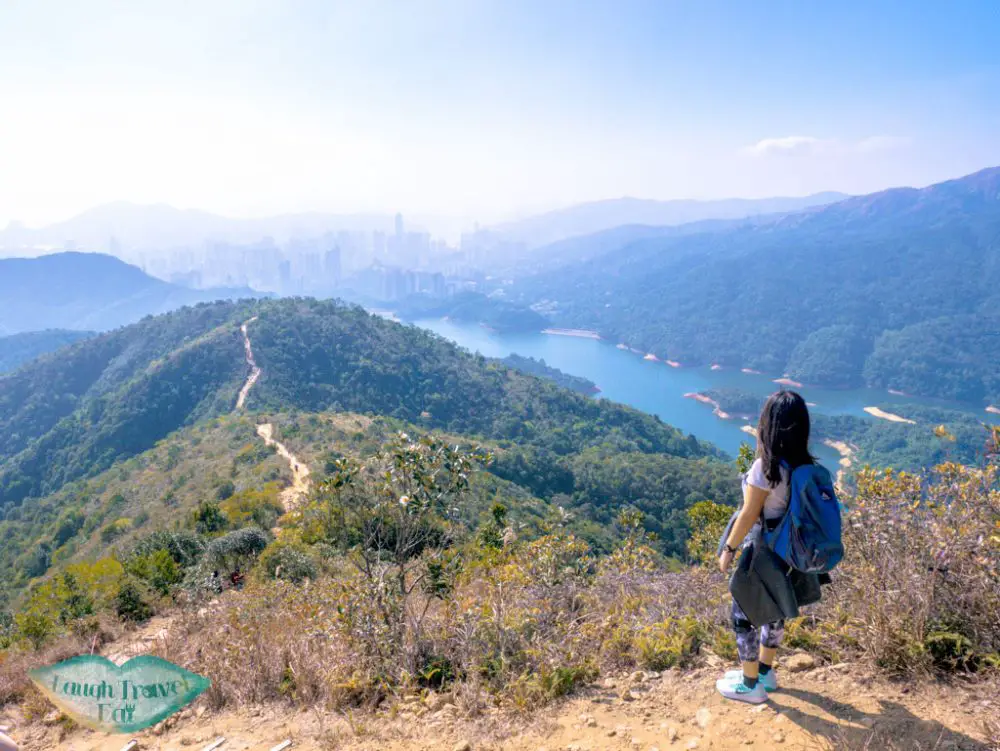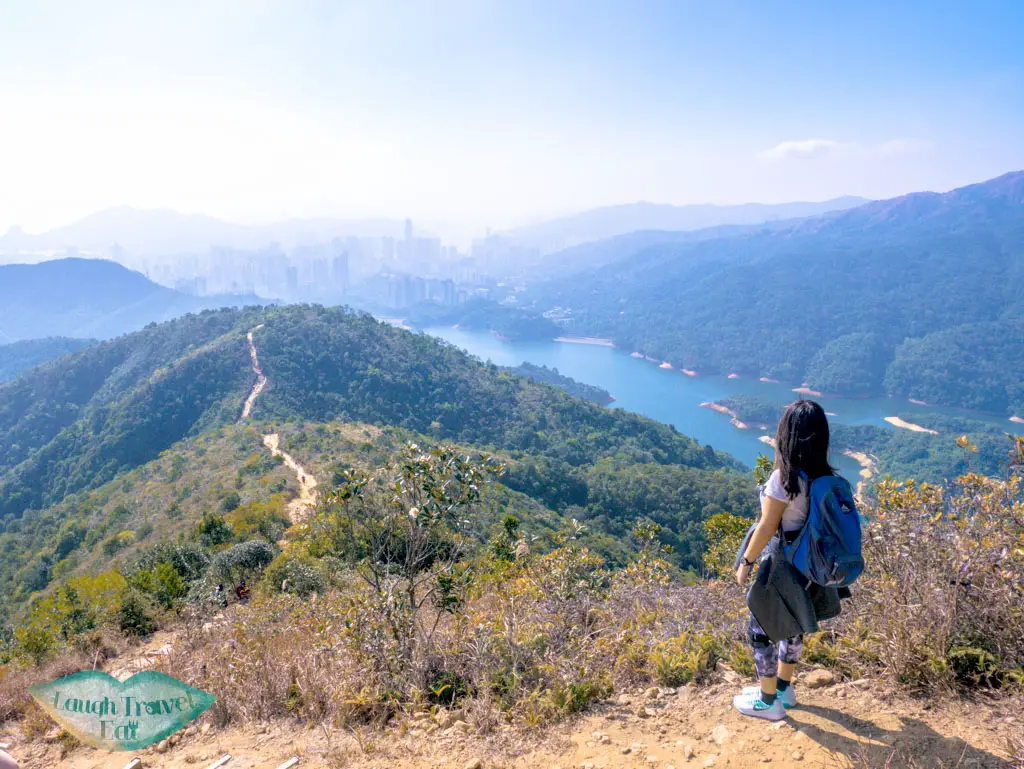 This hike combines the MacLehose Trail Stage 7 and 8, starting at Shing Mun Reservoir and goes up to Needle Hill, then to Grass Hill, before turning to Lead Mine Pass. This is a popular trail for trail runners and it can be done in under four hours, if you run, that is. However, beginners shouldn't attempt this together!