Buffalo Hills refer to the West Buffalo and Buffalo mountains between Shatin and Sai Kung district, close to the Kowloon Peninsula. Despite being called Buffalo Hills, the most distinctive features of the both are the huge rocks that scattered around. The hike has an easy and hard mode, and I'm here to let you know just how to hike it!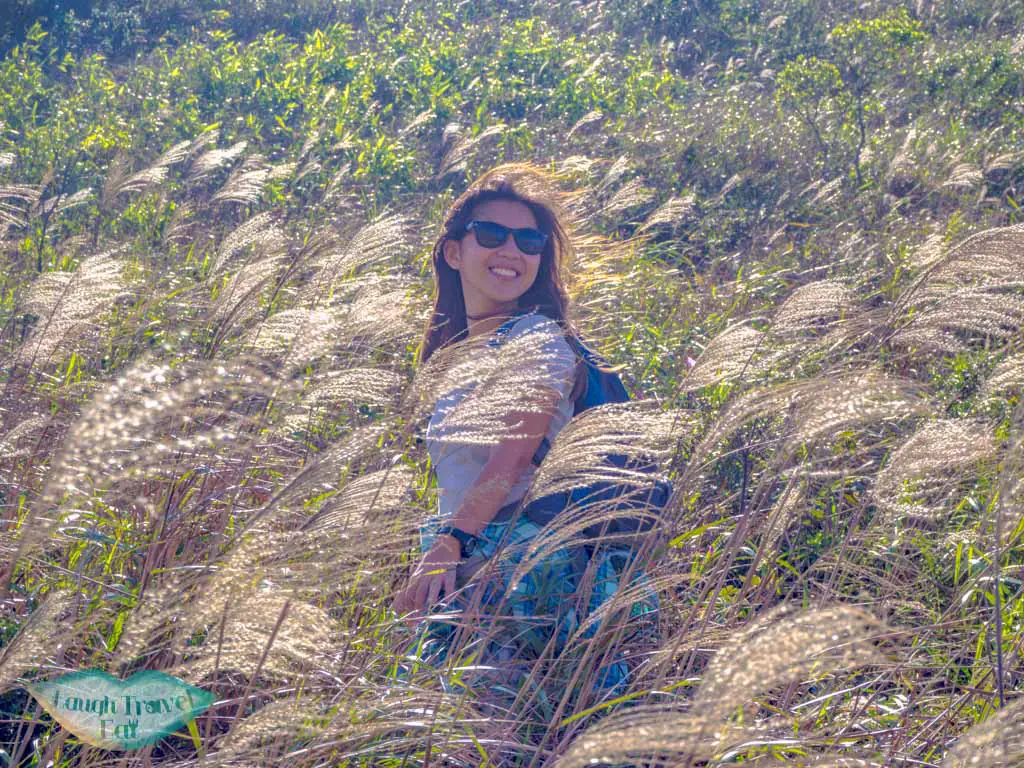 Buffalo Hills Hike summary:
Difficulty: 3.5/5
Time taken: 4 or 6 hours, depending on where you start and where you end
Pros: great views, less crowded
Cons: the start point is more difficult to reach and there are some part of the trails that are difficult to follow

Starting point of Buffalo Hills

The hike starts near Wong Nai Tau, a suburb/village close to the mountains. To get to Wong Nai Tau, you either have to get to Shatin or Shek Mun:

From Shatin
Get to Shatin via MTR or bus, it is a big town center so it should be easy. From there, go down to the central bus station which is under the New Town Plaza Mall and take bus 49X to the end stop Kwong Yuen. From there, continue uphill until you reach the big bus stop – the Wong Nai Tau bus stop.

From Shek Mun
From Shek Mun MTR, you can walk about 20 minutes up to Wong Nai Tai.

Note: Bus 89D – which you can change into at Shing Mun Bus Interchange, has bus service to Wong Nai Tau at certain times during the weekday. Check on bus app or online for timing.
From Wong Nai Tau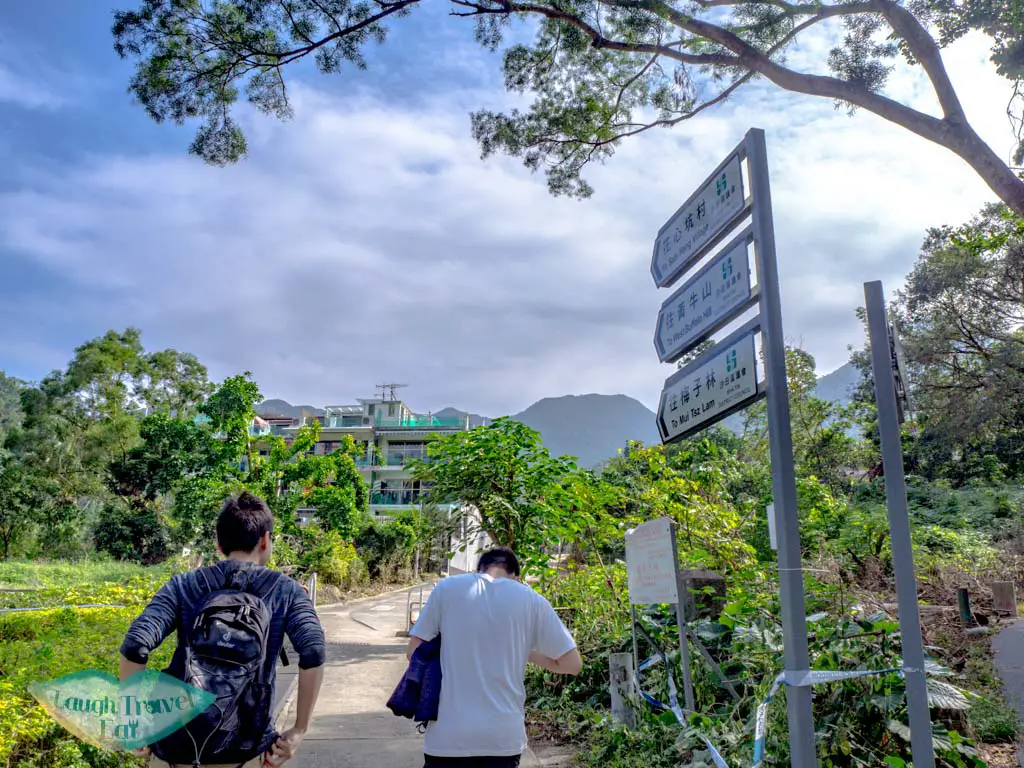 Go up the northernmost stairs across from the path that goes up, and follow the sign to Buffalo Hills. Eventually, you'll reach the end of the path at a road that cuts across, turn right and continues until you see this road that branches off (and clearly marked):
Note: you can also go left to the other start point that goes up via Nui Po Au, but it's much longer and steeper. Watch my Buffalo Hill vlogs for that direction.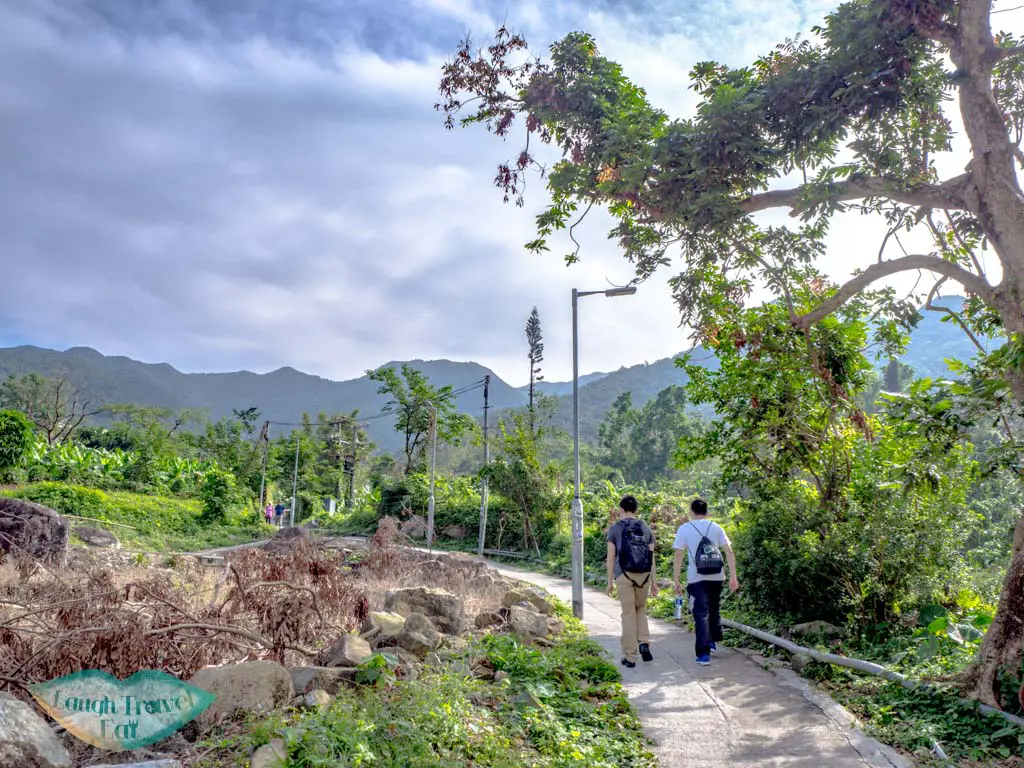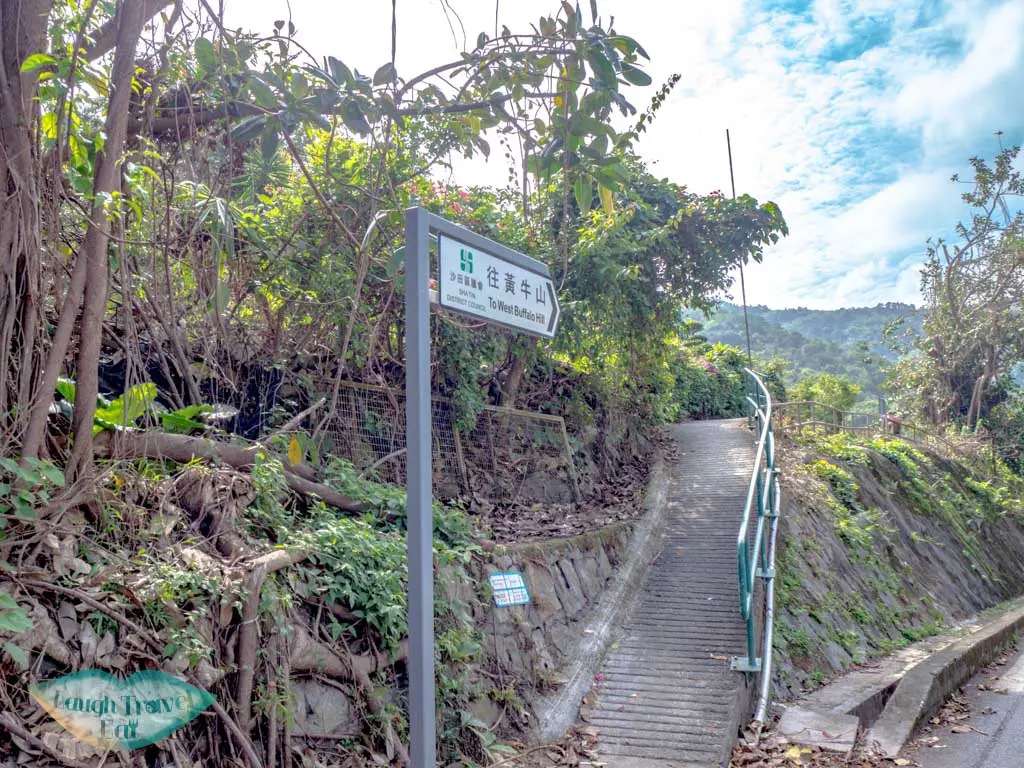 The path is concrete and well paved, taking you uphill to this sign that marks the official start point of the trail.

From here, it's a single path that goes up. There are usually stone steps with trees.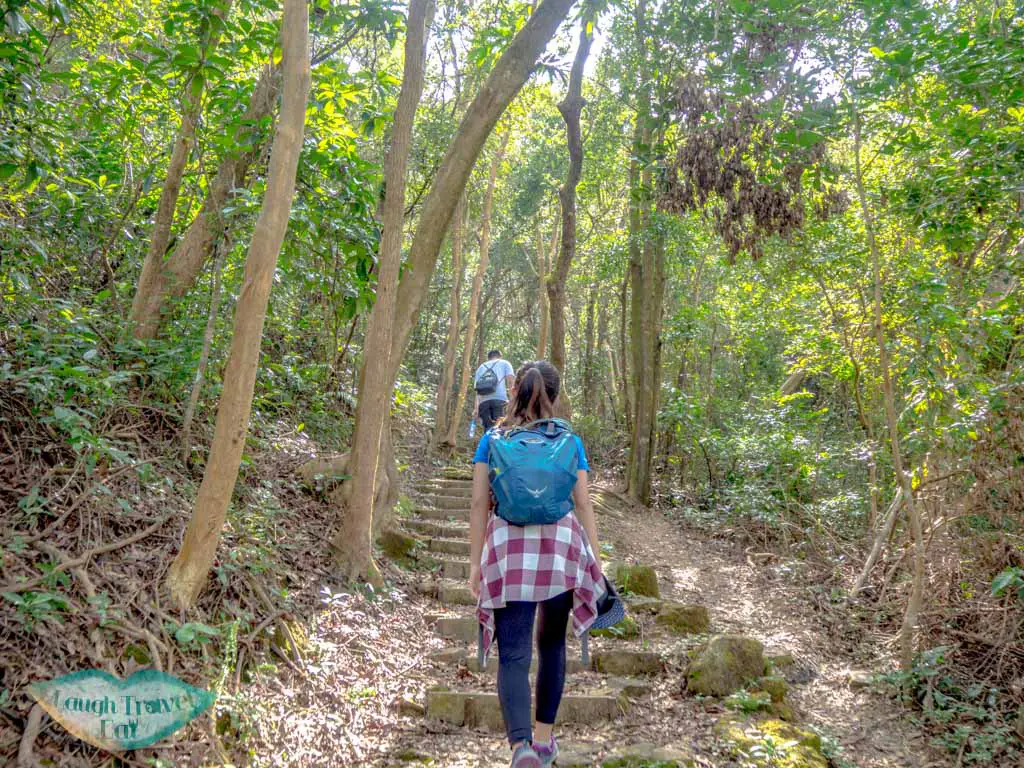 Follow the stairs until you reach a bend in the road – there's a trail that goes into the bushes and marked by ribbon. That's the short cut to West Buffalo Hill.
This rock marks the emerge from the foliage, from here on you'll be hiking under direct sunlight, so it's best to bring a hat and or sunglasses.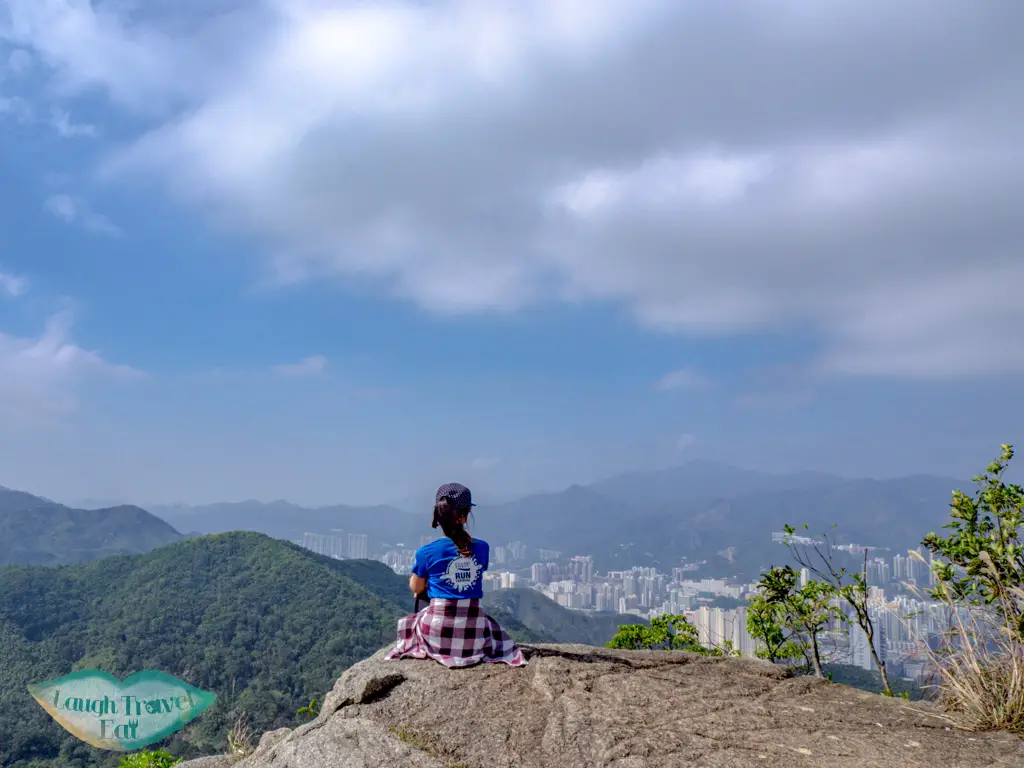 This rock marks the emergence from the foliage, from here on you'll be hiking under direct sunlight, so it's best to bring a hat and or sunglasses.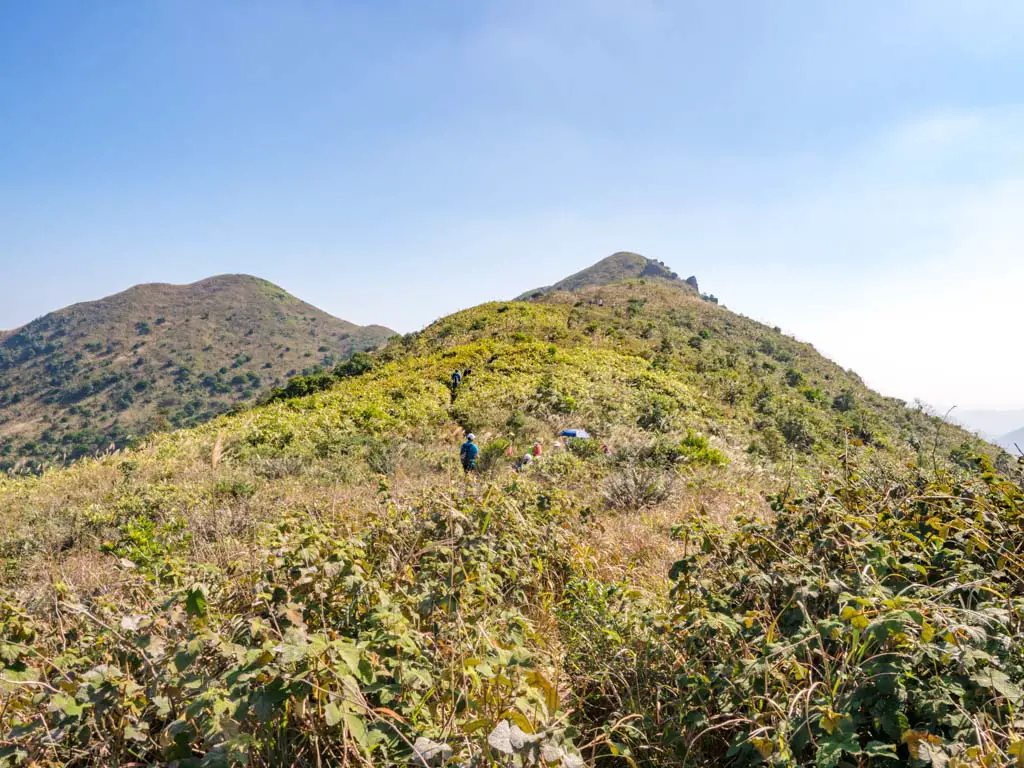 We did this hike in November and there is still silver grass around (2020 update: Silver grass is there from November to January).

West Buffalo Hill Rock Window
Before the West Buffalo Hill peak, you can turn down towards a lower cluster of rocks to the famous photo spot the West Buffalo Hill Rock Window.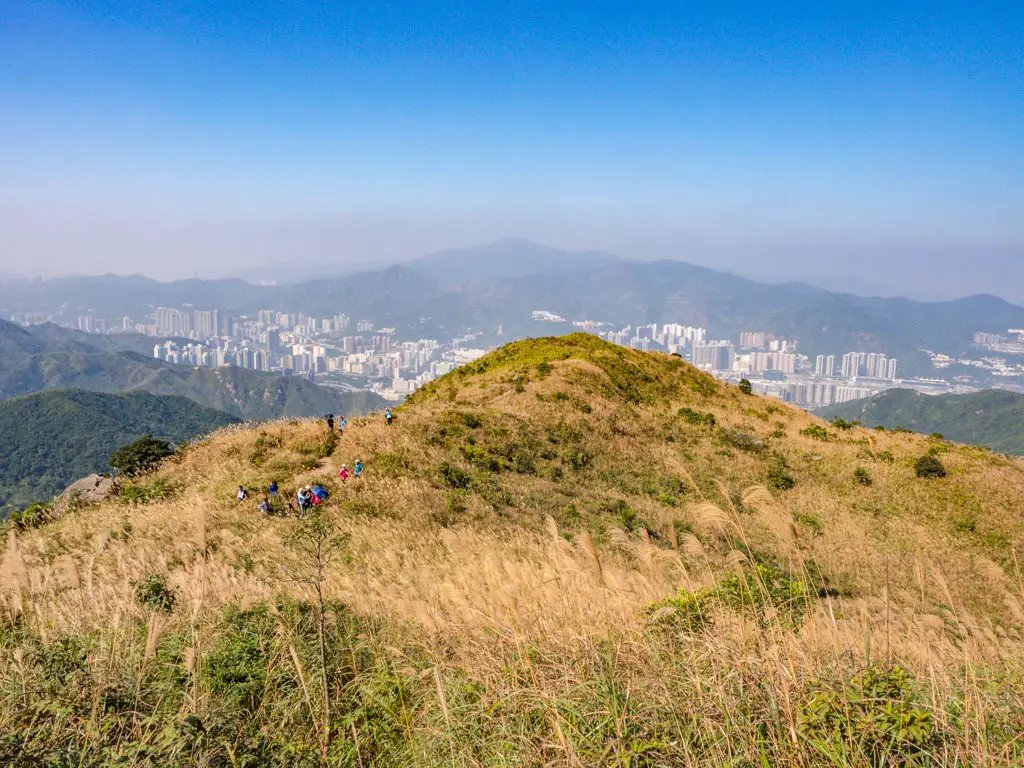 It's a steep and grainy path down, once you reach a big rock, turn left and you'll see a stretch with rocks on the right and rope assist.
Usually, there is a queue, but if not, you're very lucky. It's not hard to get to the window, and the best way to get up onto the rock is by sitting first.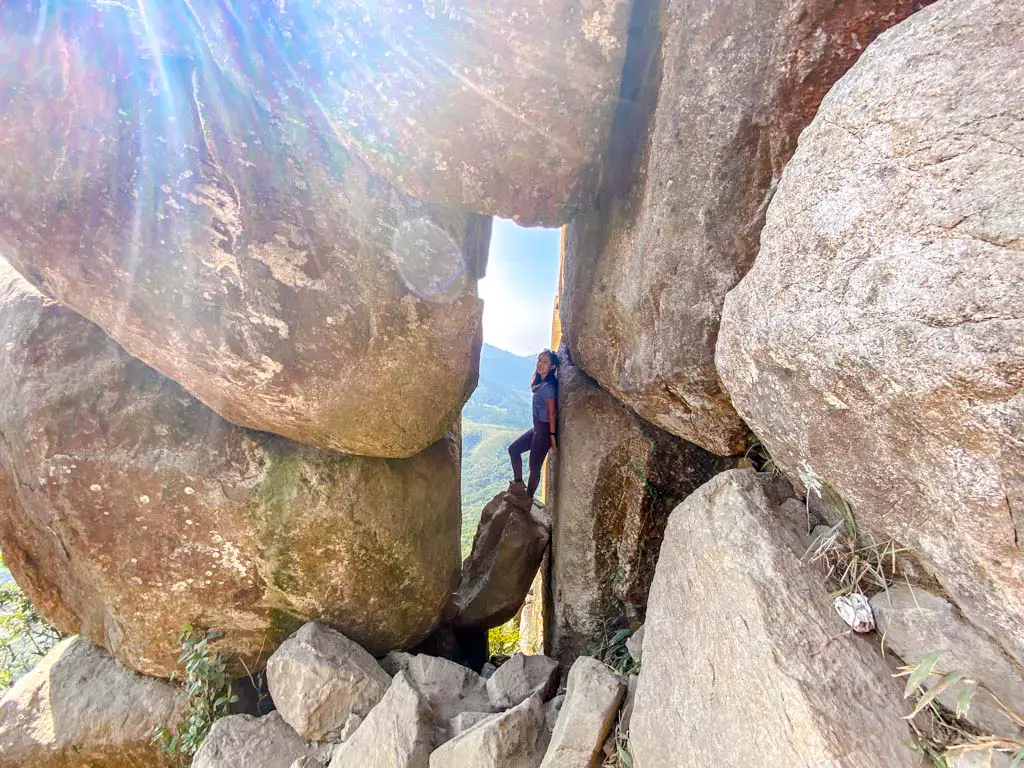 Once you're done, simply go back up and you'll be at the top of the West Buffalo Hill.

West Buffalo Hill
The rock window
The West Buffalo Hill first stands at 604, it's only 1m shorter than Water Buffalo. There is a good rock to take photos just before we reach the summit, and the path at the end of the peak is also picturesque.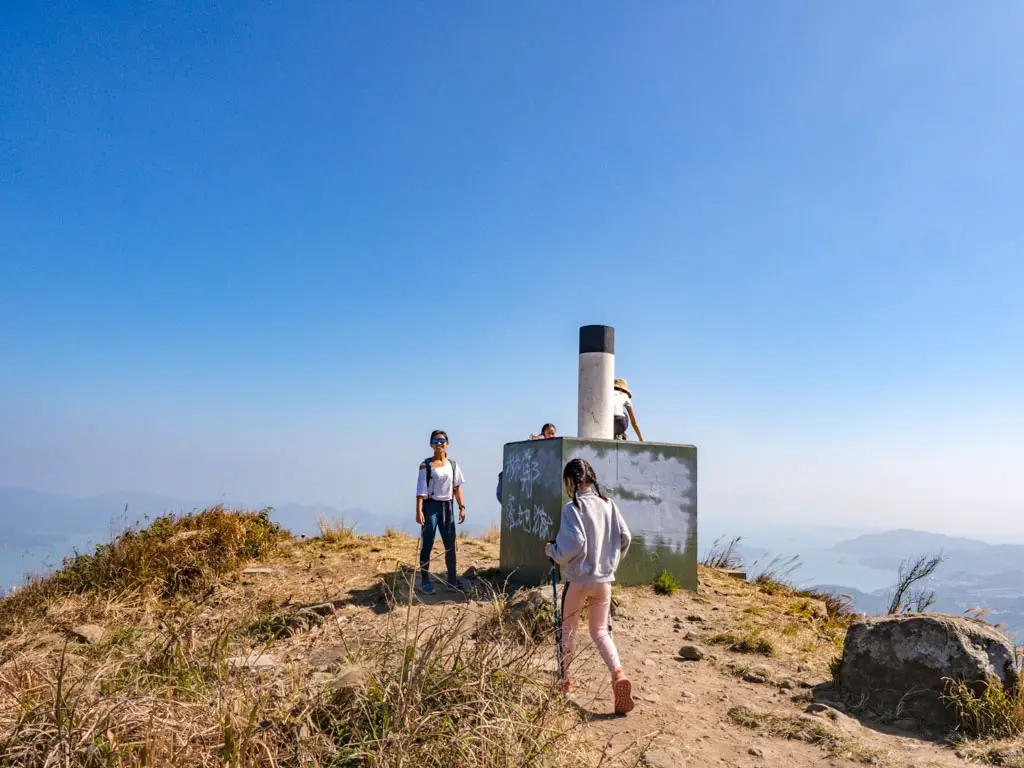 Water Buffalo Hill
There is a good rock to take photos just before we reach the summit, and the path at the end of the peak is also picturesque.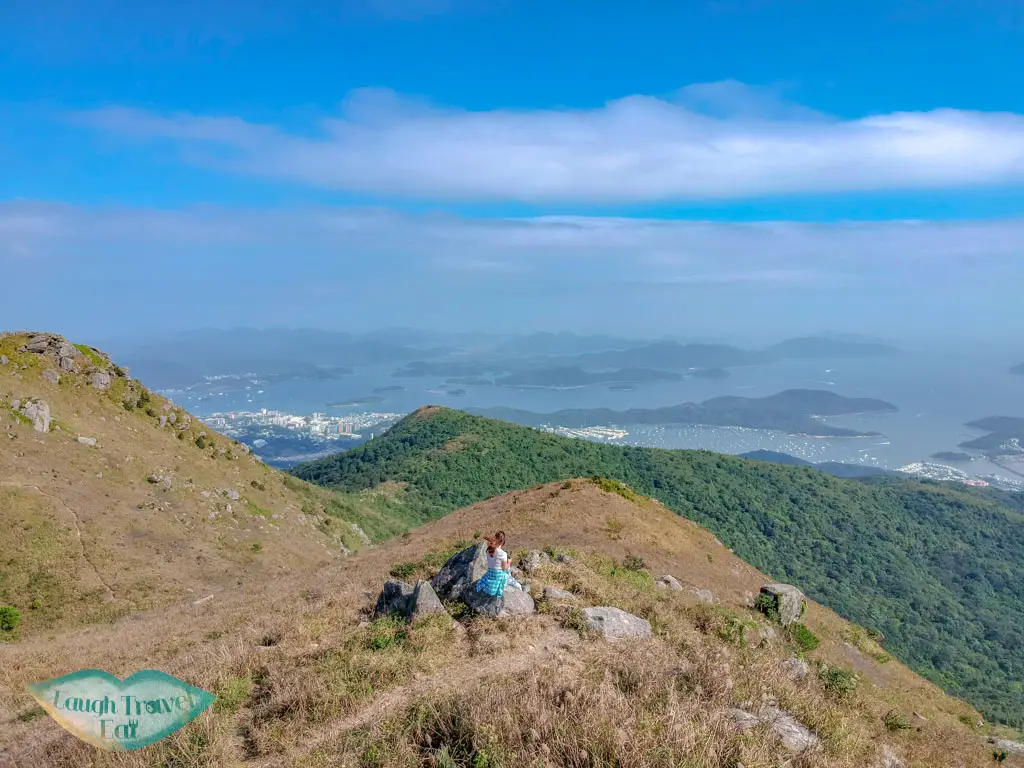 From West Buffalo, we had to go down and go up again to Buffalo Hill. The vegetation is much higher around here and there are a field of silver grass on the downhill stretch. Naturally, it was photo time: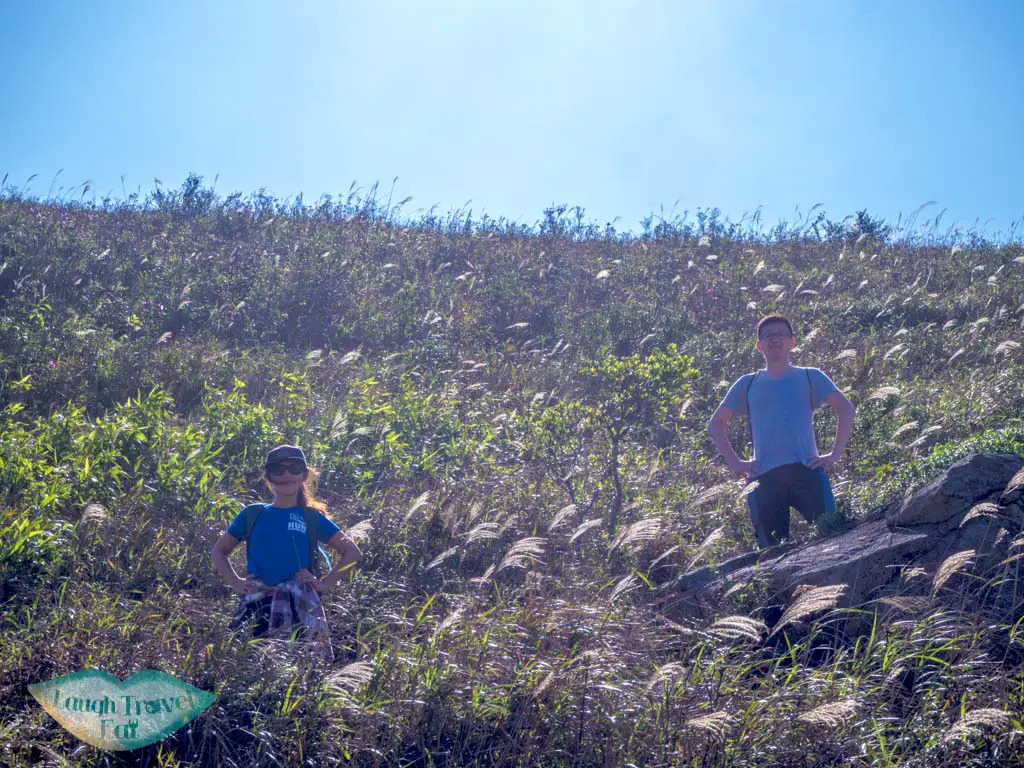 The trail we took from Buffalo Hill takes us out to this part of rocky outcrop.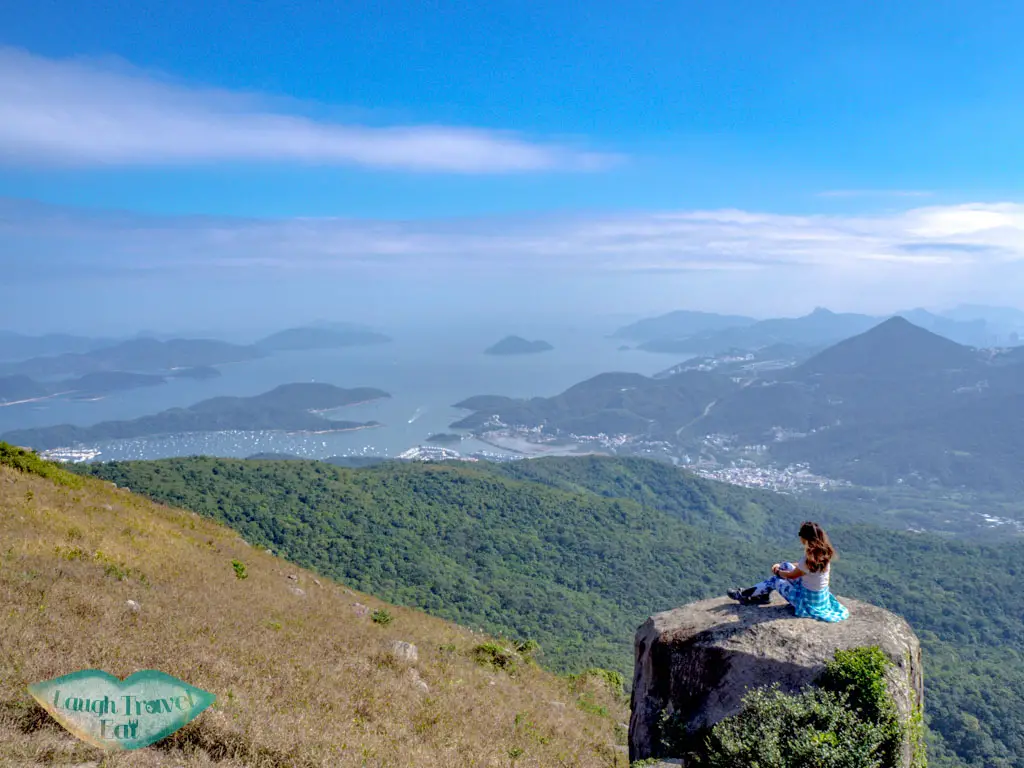 Then it's a quick hike up to the Water Buffalo Hill – you can actually skirt around it to the right straight to the cluster of rocks.
Water Buffalo to Buffalo Pass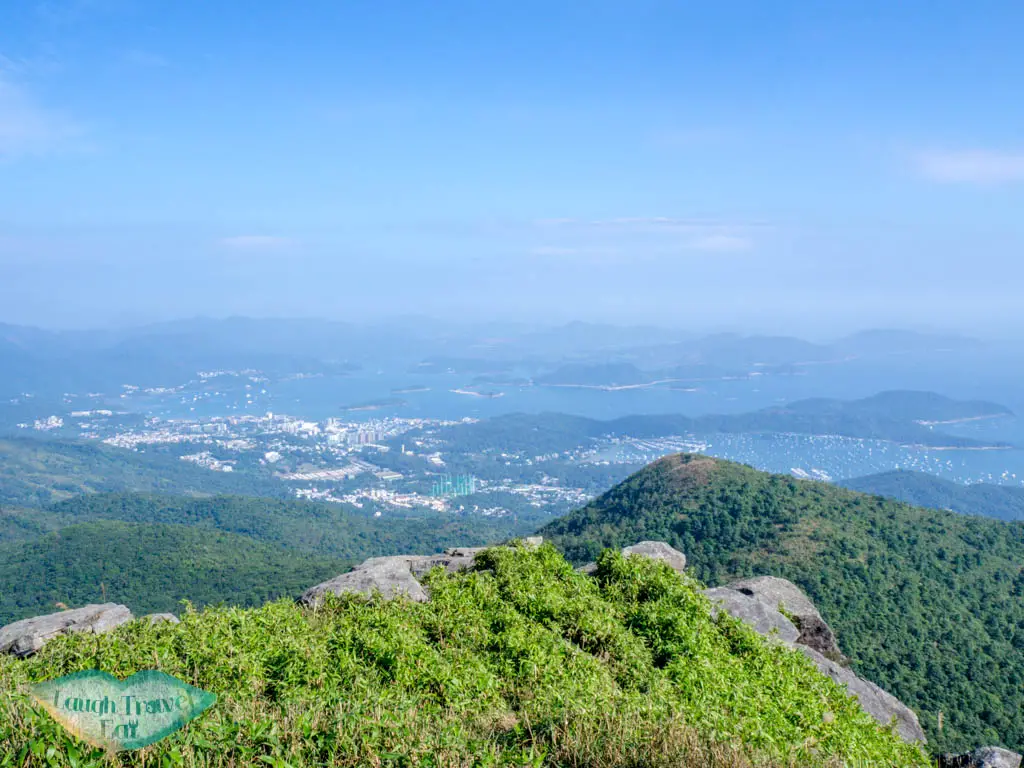 Be careful as the rocks are big and make it difficult to navigate between them.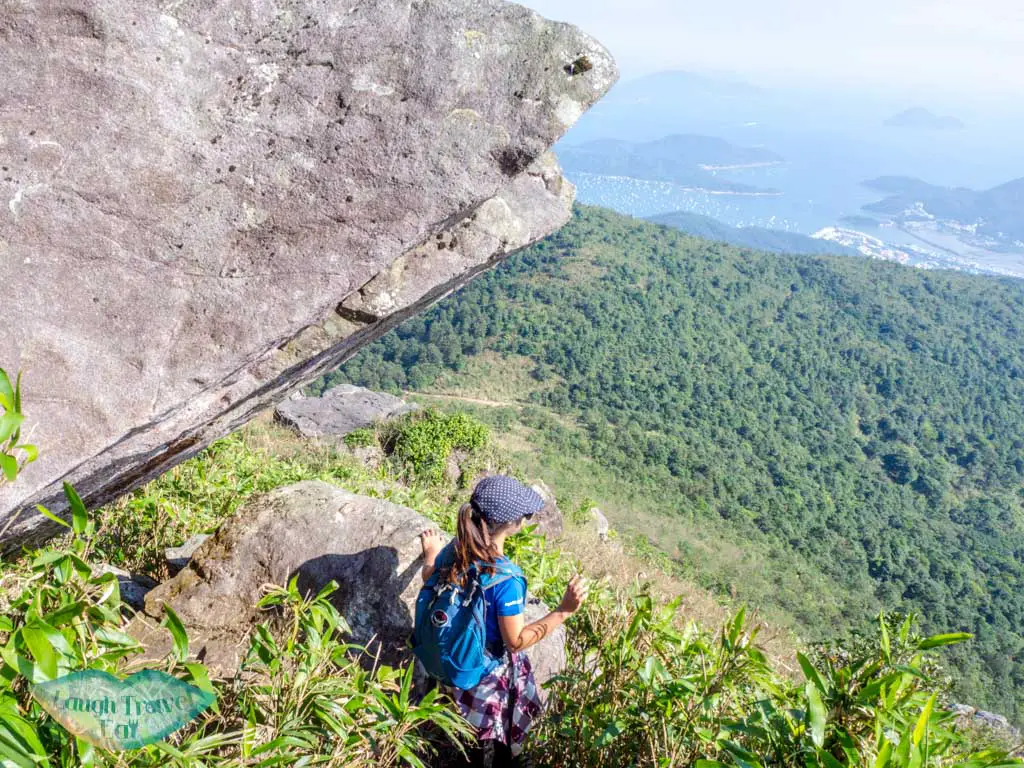 We struggled to find the correct path down here, but by heading down in general, we were eventually able to meet it and go down.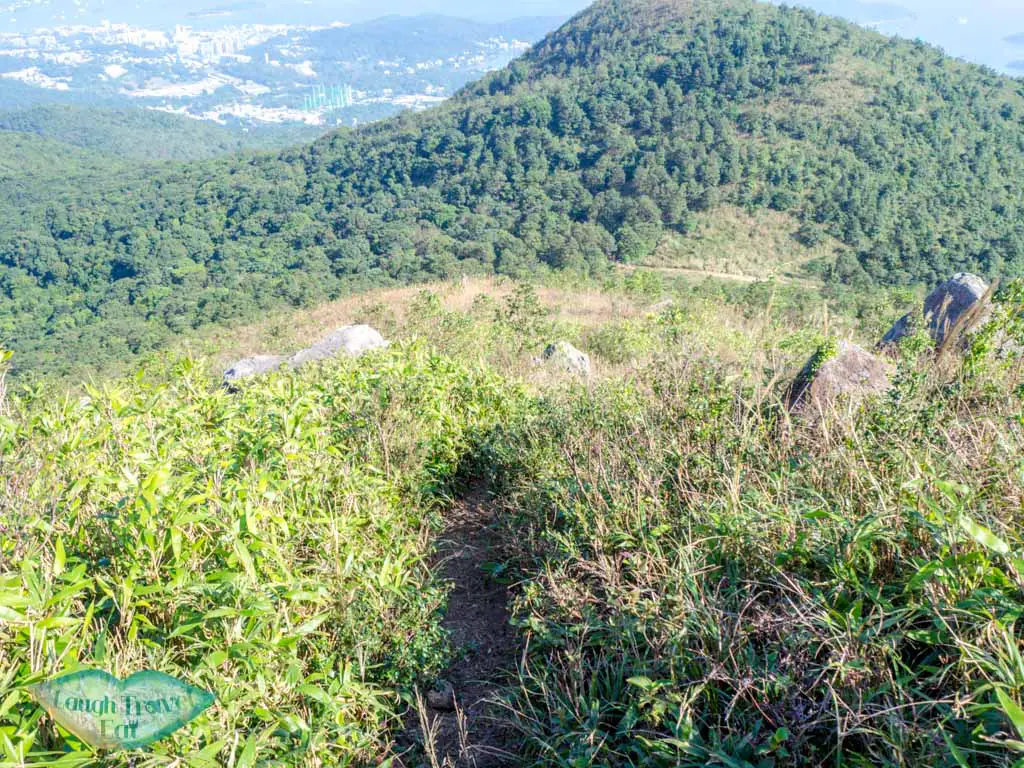 Note: you can continue on instead of going down from Buffalo Hill towards Shek Nga Shan, then turn left (and west) back down towards Wong Nai Tau, but it'll take longer.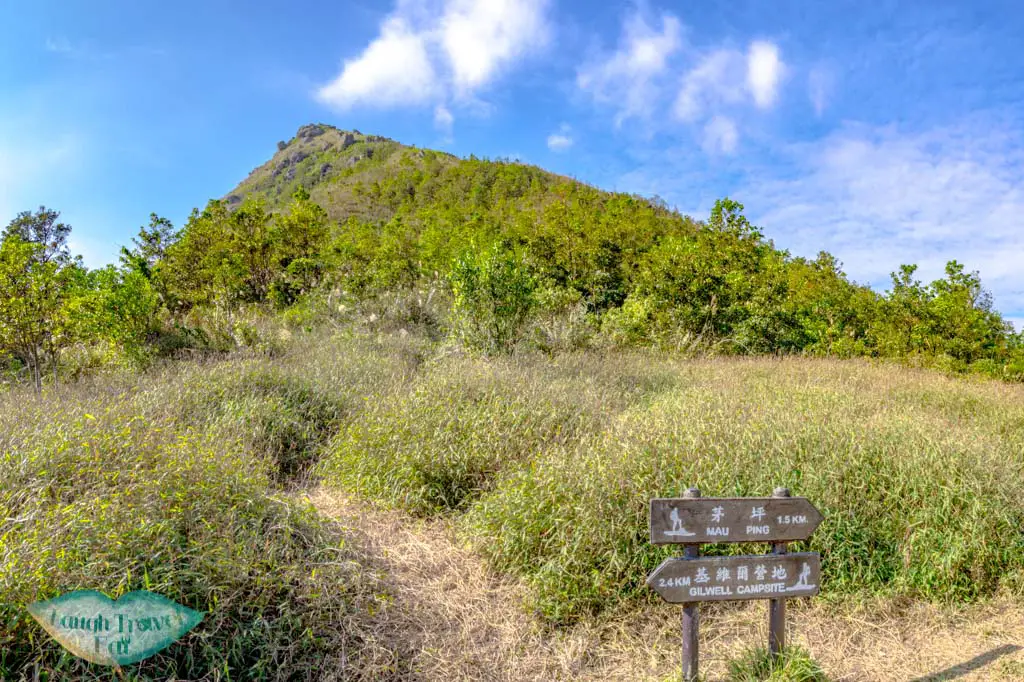 This downhill section is particularly taxing so be careful of your footing. It takes us down to Fu Yung Pit, where a few wooden signpost can be found.
Ending Buffalo Hill hike
From here, we took the shortest route which is right in front of us (directly opposite the last photo) instead of along the big path.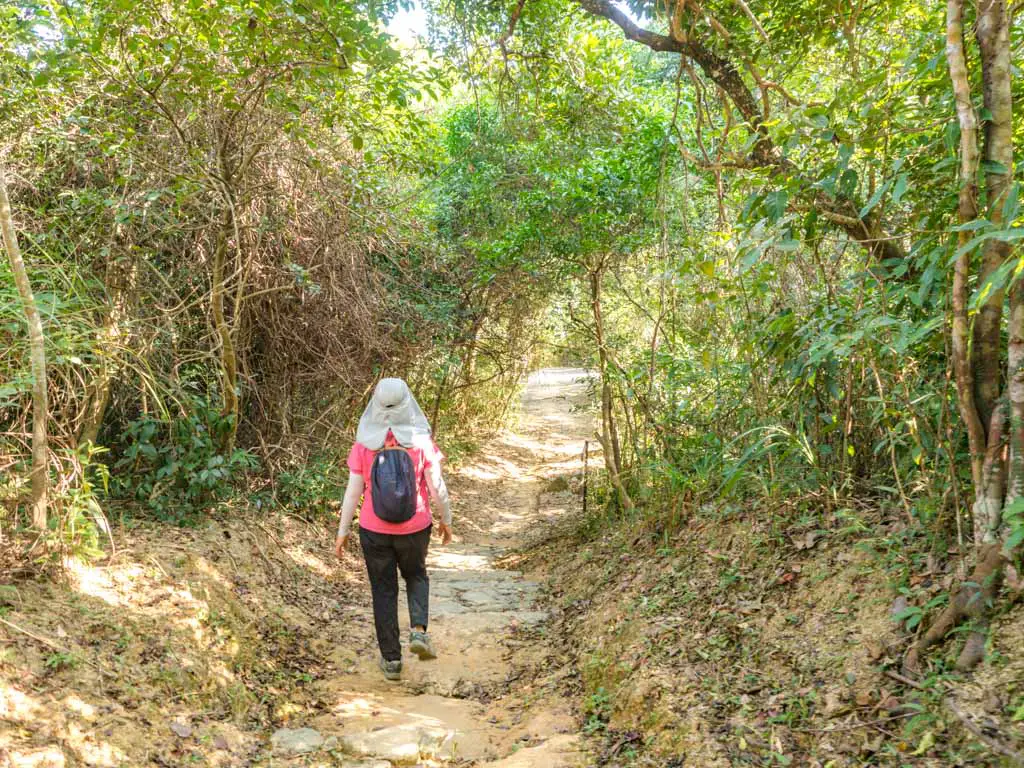 There should be one path only once you take this, taking us towards Pak Shan Wan in Sai Kung.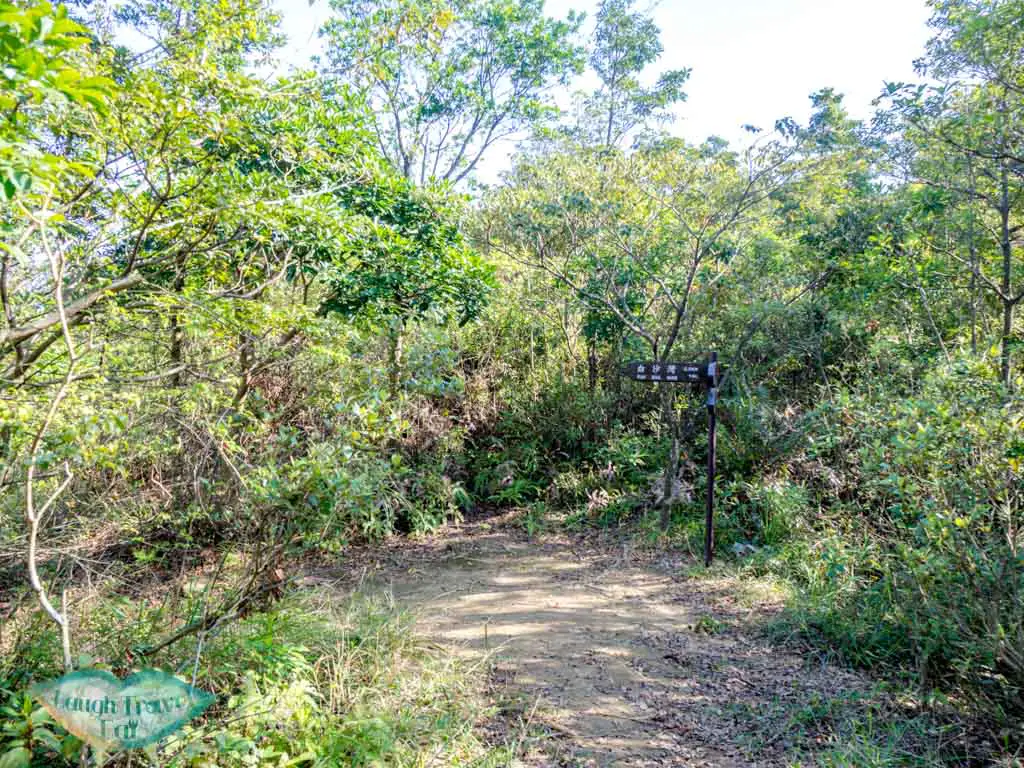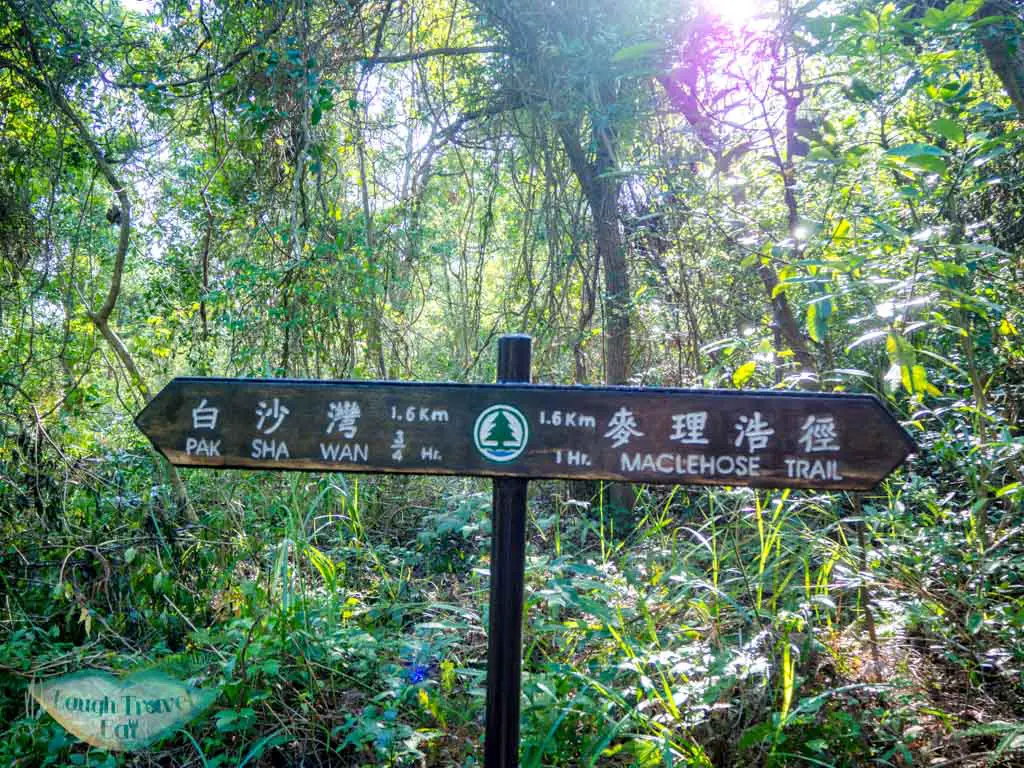 Eventually, we reached the Mang Kung Wo Road, where we followed it down.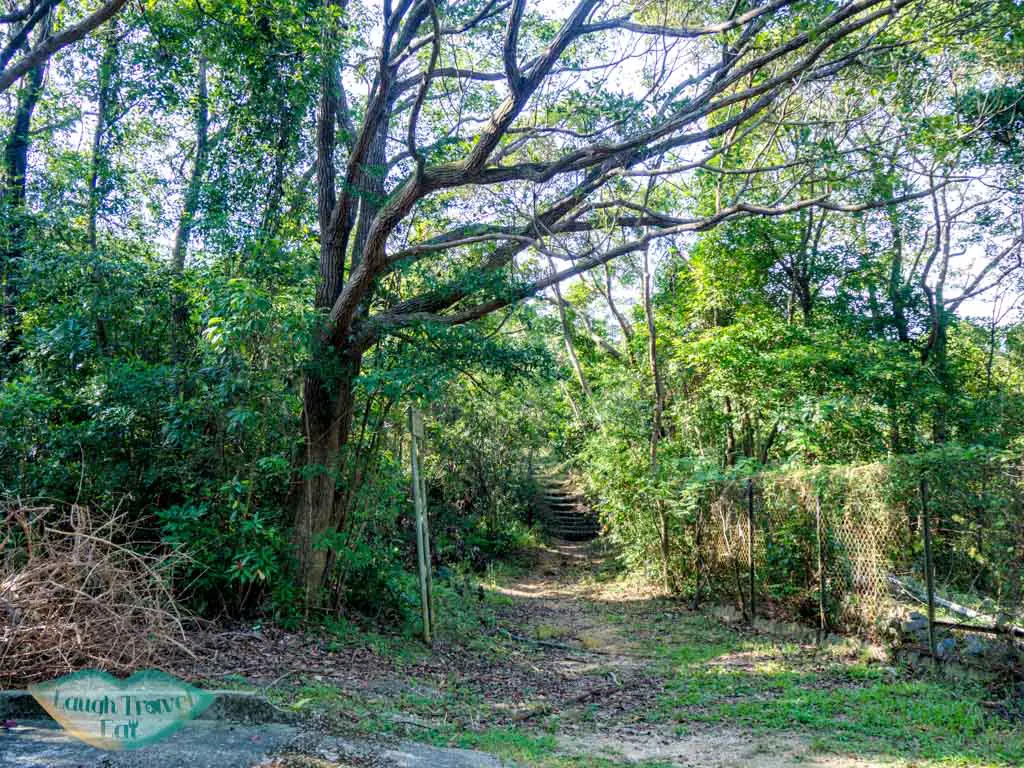 It is a long walk out to Sai Kung, but once you get down to the main road, you can catch a minibus or bus to Sai Kung.