Most of you have probably never heard of West High Hill, but I bet you know the iconic view on the Peak. People flock up to the Peak for a great view of Victoria Harbour and Hong Kong in general, but it's often overcrowded and difficult to snap photos up there. High West Hill is a short hike over to the east and a perfect alternative or an add-on to your trip up the Peak, offering you a less crowded view of Hong Kong as well as a chance to exercise. You can even combine it with the Peak as a day trip, getting the best of both views.
In fact, I am writing this post because I've recommended a few people to hike here and it'll be easier to point them in the right direction with a post!
West High Hill what?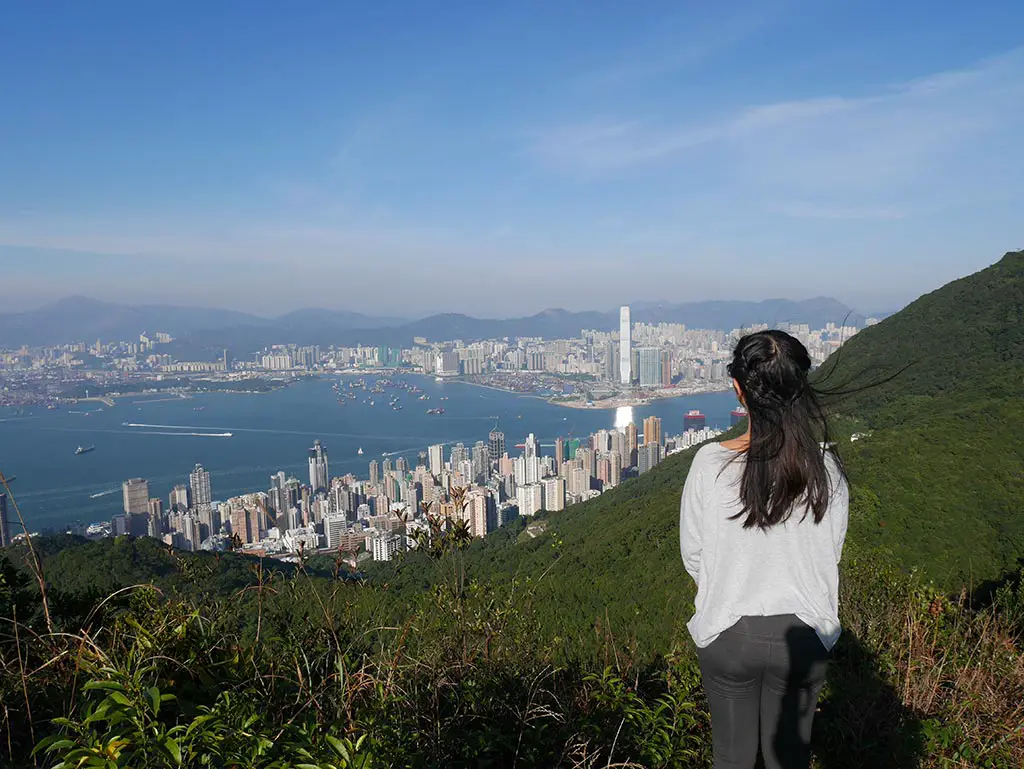 If you don't know where West High Hill is, take a look at the map at the top of the post. There are many ways you can visit the hill, but the one route I'll recommend is going up to the Peak to hike over and get down at Hong Kong University. This route, though crowded with tourists at first, brings you an unrivaled vista of the none Hong Kong Island coastline of Hong Kong. You can see some of the highlights below.
Note: an easier alternative is the Hung Heung Lo Fong in Causeway Bay
Getting up to the Peak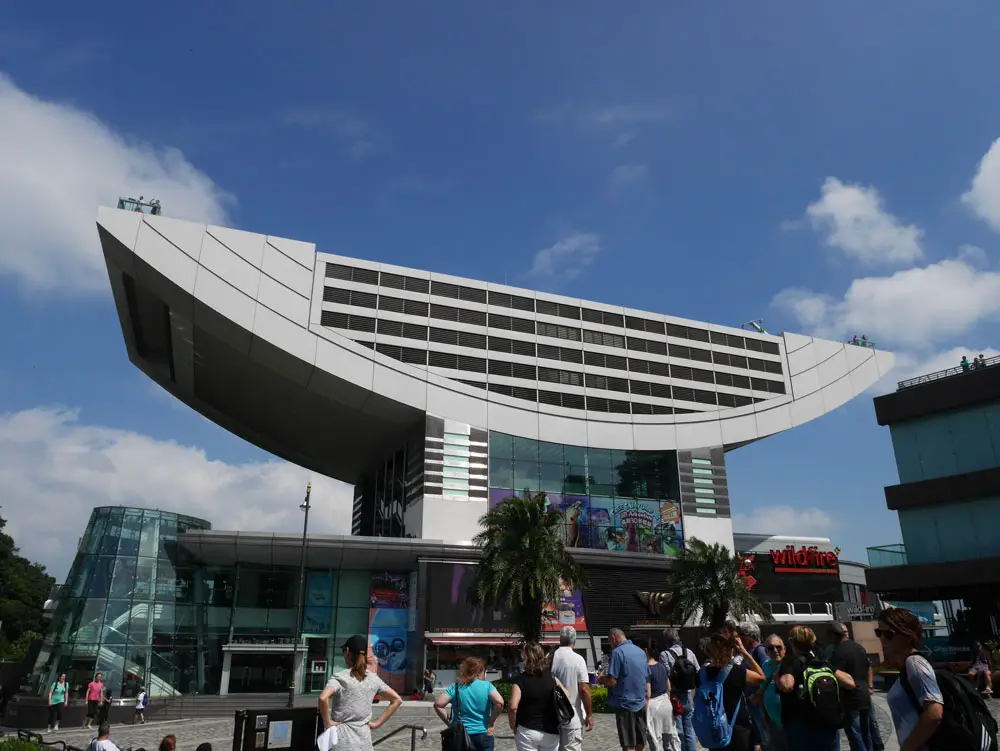 I've written extensively on the Peak and how to get up there. You can take a look around the Peak first or head straight to the hike. If you want, you can also hike up to the Peak via the Old Peak Road or even take the Peak Tram. We opted to take the bus from Exchange Square in Central.
Lugard Road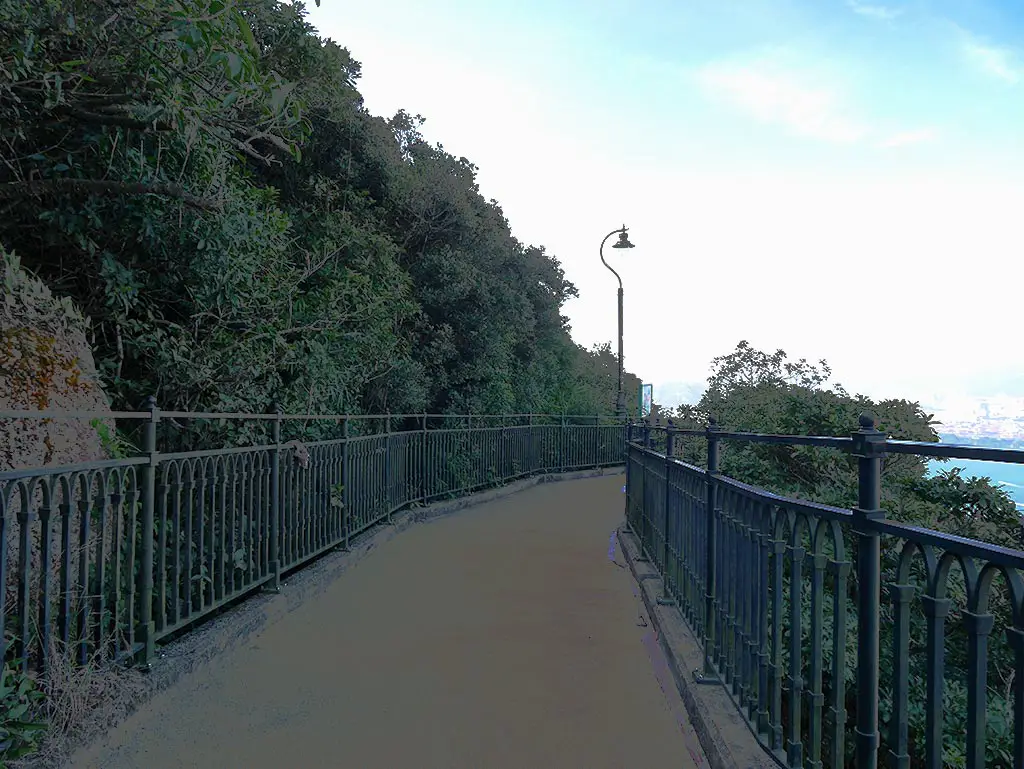 From the Peak, you can head to Lugard Road, which is a surprisingly flat, well-paved road that goes around the north side of Victoria Peak. Completed with fence and everything, you can catch some breathtaking views here already.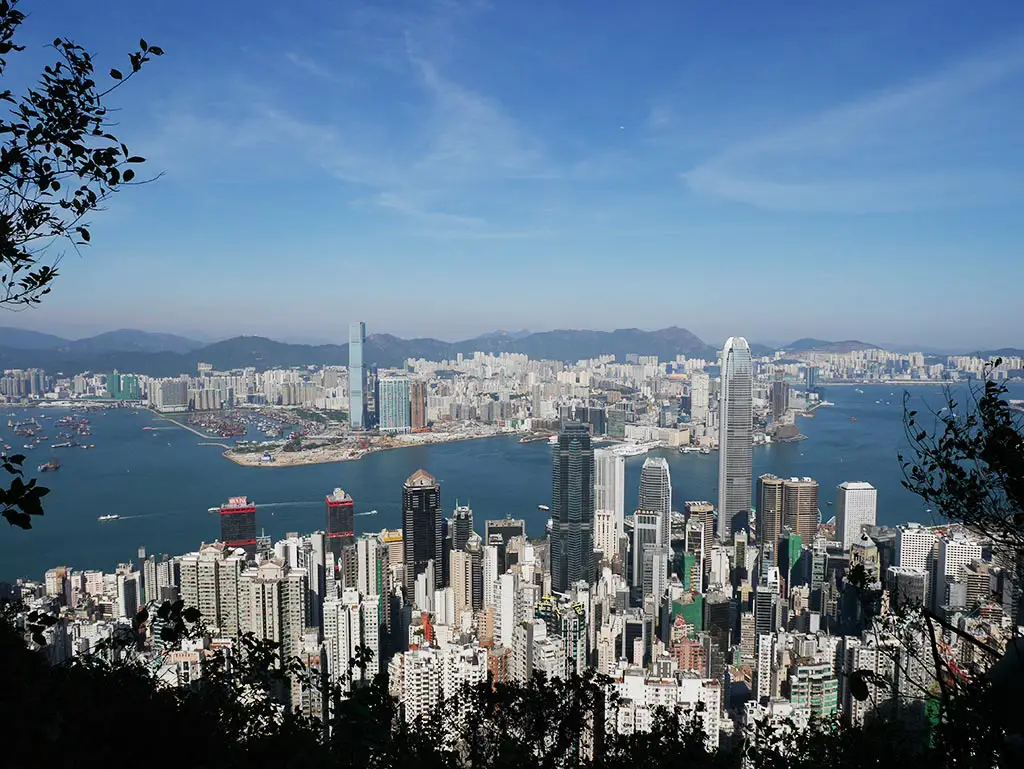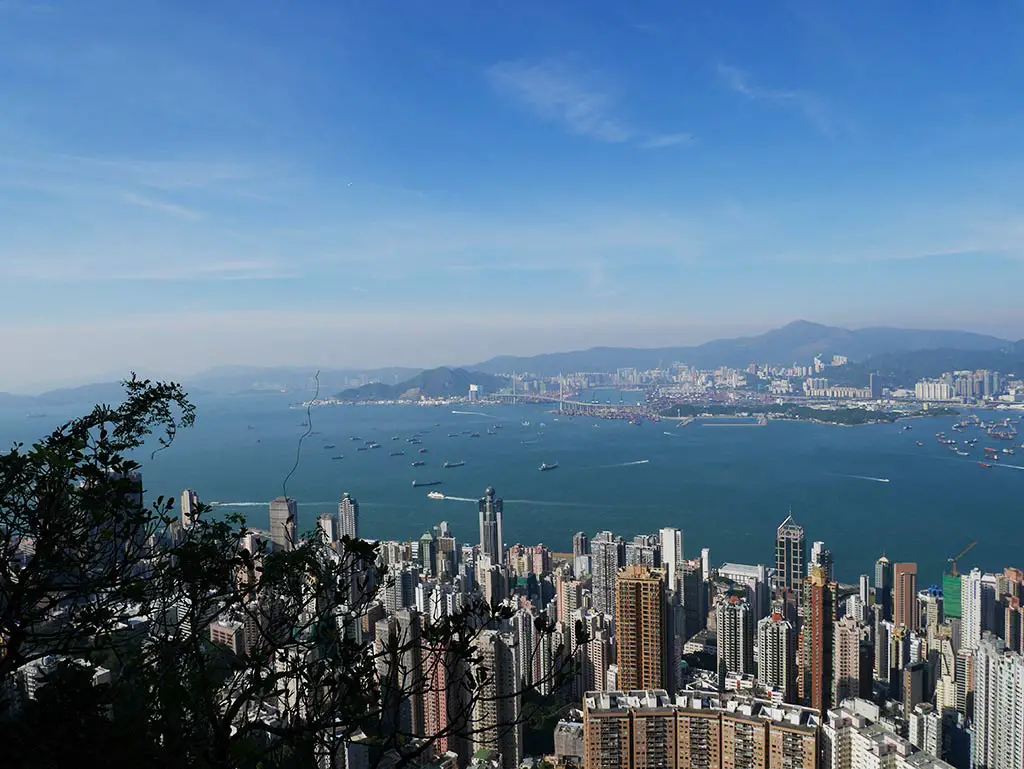 It is a popular place for tourists, locals and joggers alike, and it's a pleasant walk in itself. From here, you can see a surprising amount of Hong Kong, especially the western side. Notable landmarks to look out for are the ICC, New Yau Ma Tei Typhoon Shelter, Stone Cutter Island and Tsing Yi. You can even see Lamma Island in the distant!
Hike up to West High Hill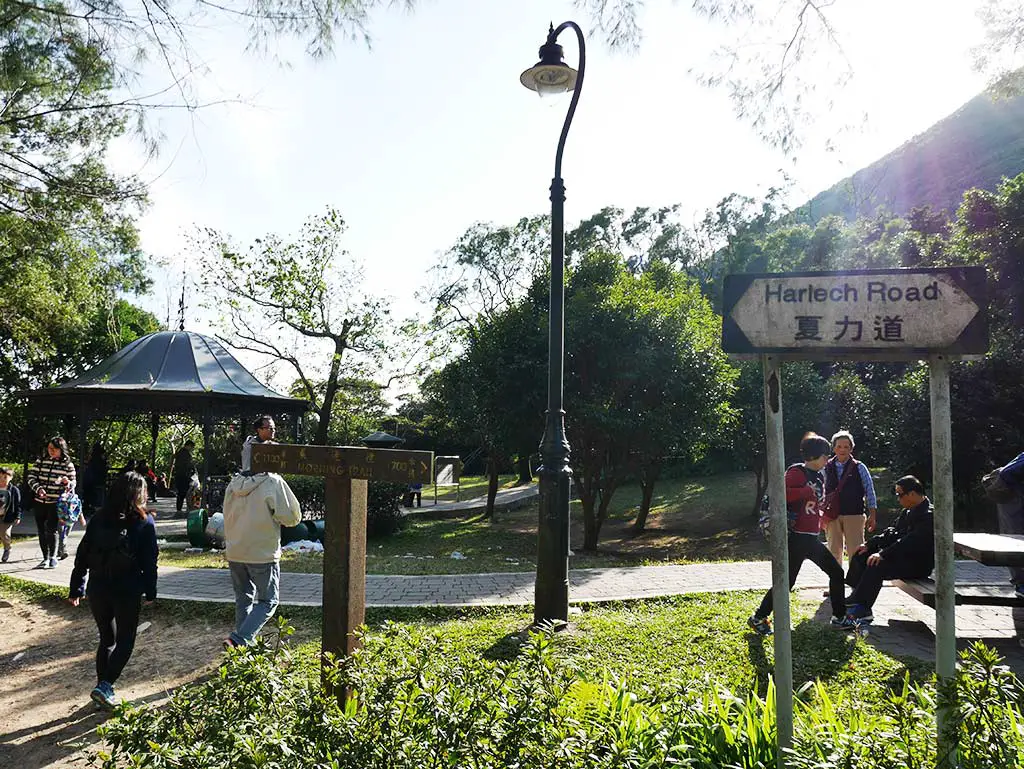 At the end of Lugard Road, you'll come to an intersection and it might be a little difficult to find the path that goes up to West High Hill. You need to go towards the small recreational area and in its far corner, there is a small path that leads up to some stairs.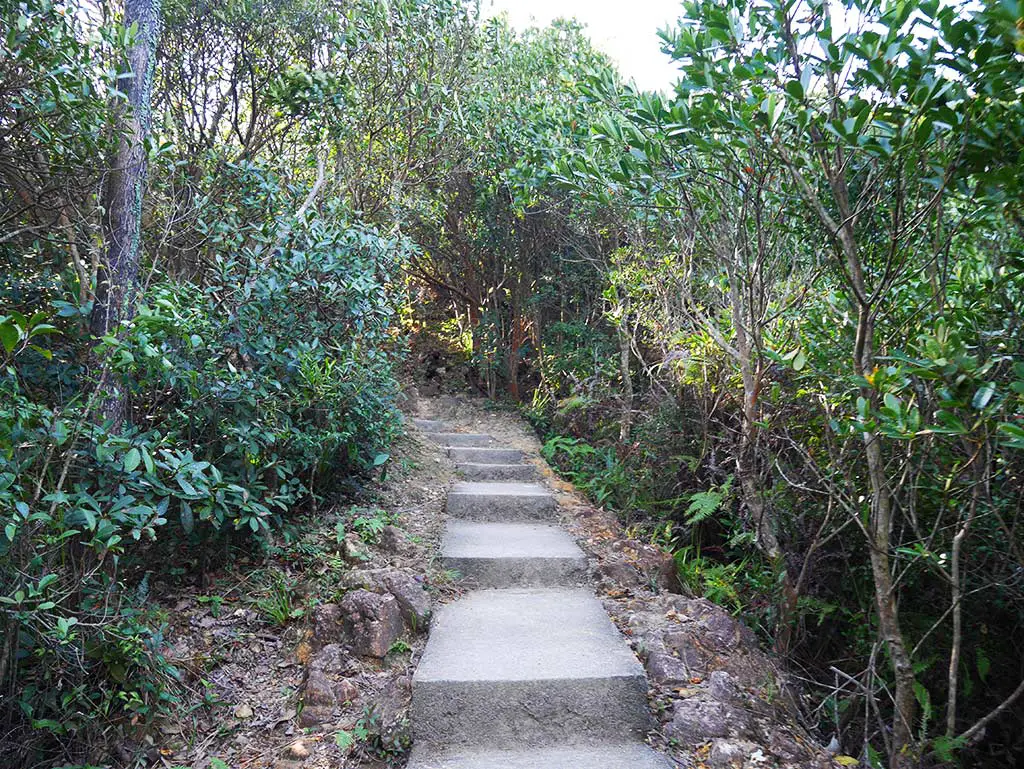 The stairway to the top of West High Hill looks deceptively short. However, the concrete staircase is longer than you'd expect and quite narrow. Do be careful of two-way human traffic as you go up and down. You won't reach the top until you get to a viewing platform, though there are plenty of scenic spots along the way already.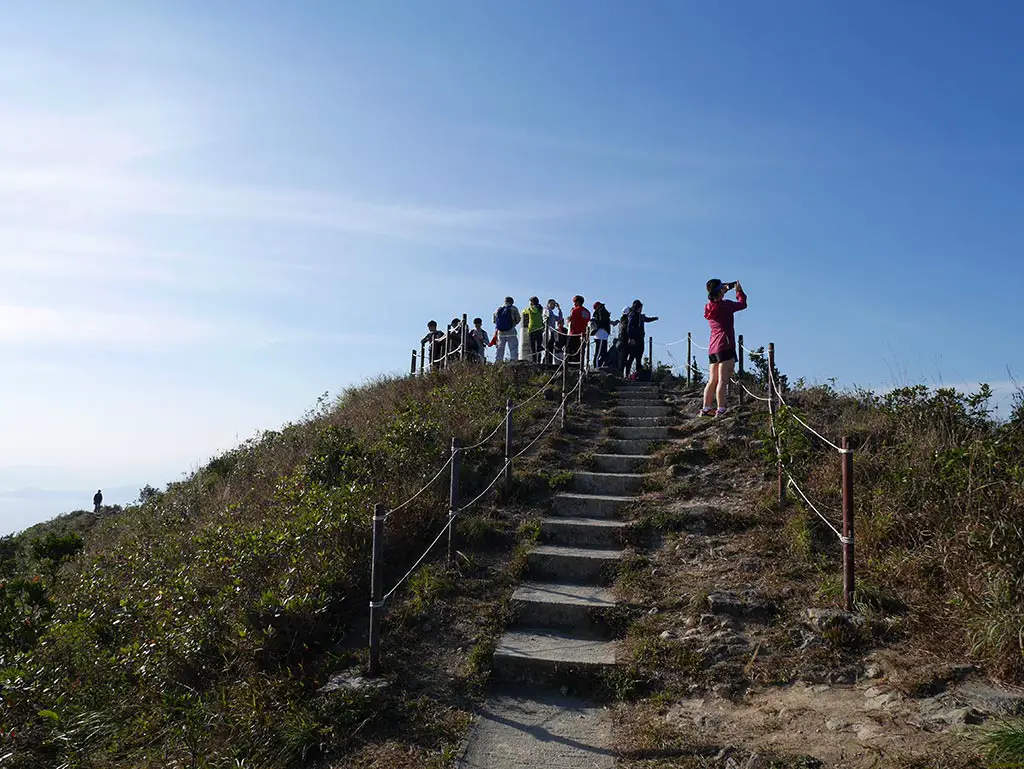 There is no other way down from the top, so you will have to return back down.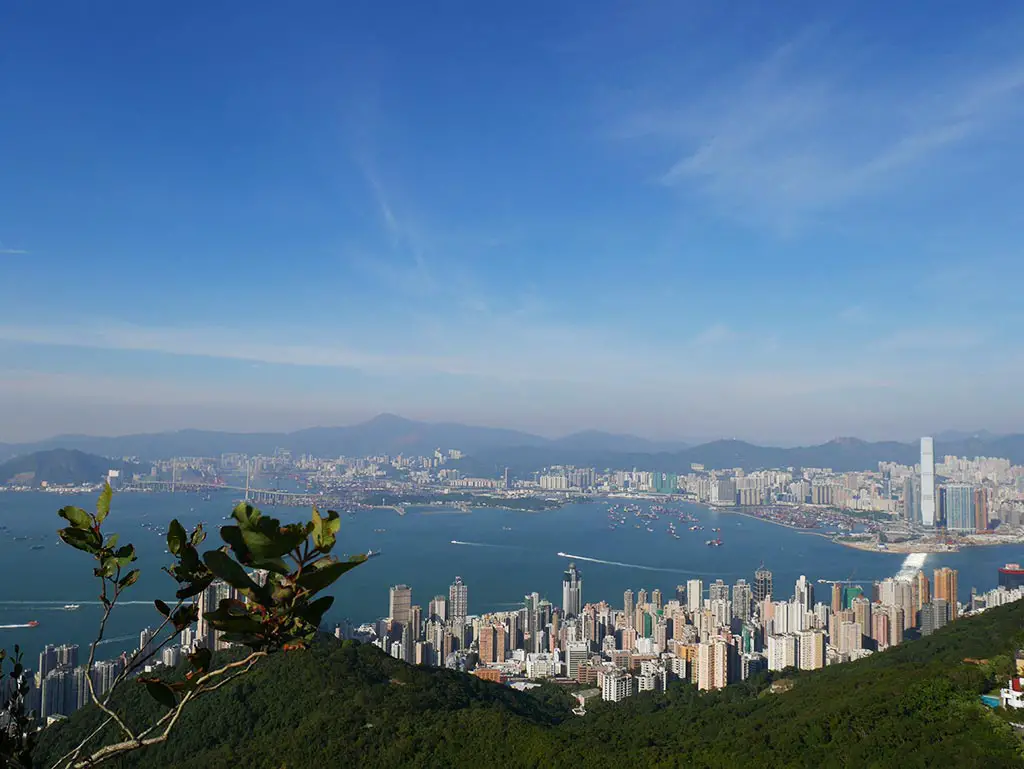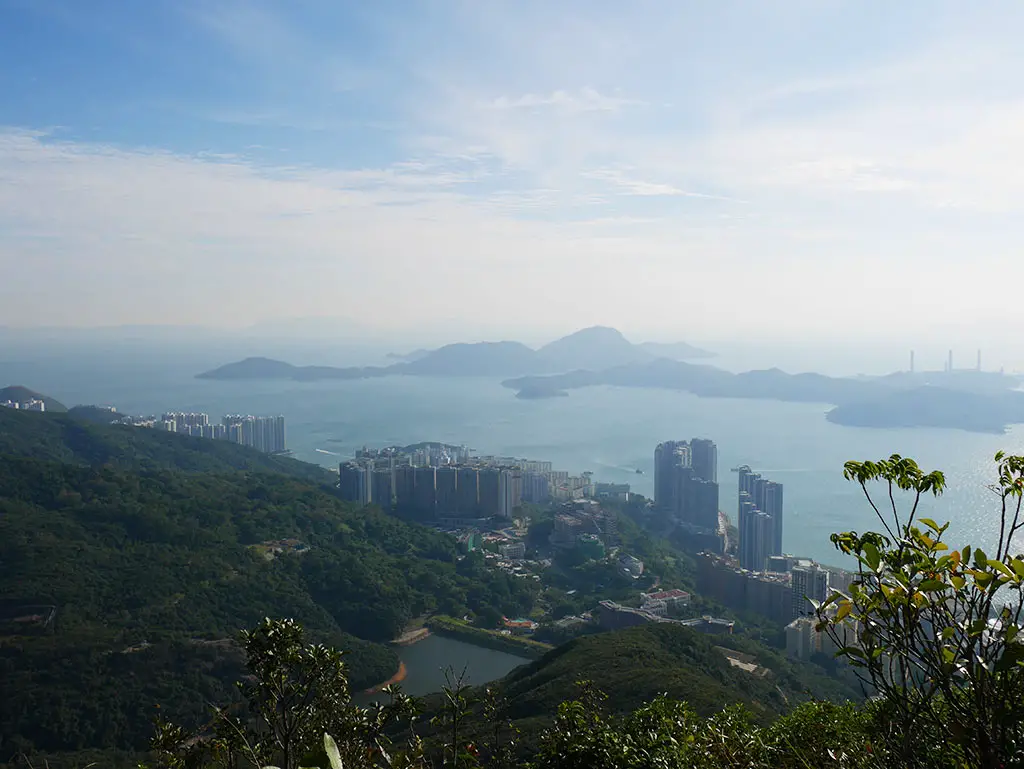 Going down via Lung Fu Shan
You can go back to the Peak and get transportation down. We decided we will hike down to Hong Kong University, though you can also easily extend it to Pok Fu Lam Reservoir.
Once you get back to the intersection with Lugard Road and two other paths, take the one that's next to Lugard Road and heads northeast. This will take you down past Lung Fu Shan.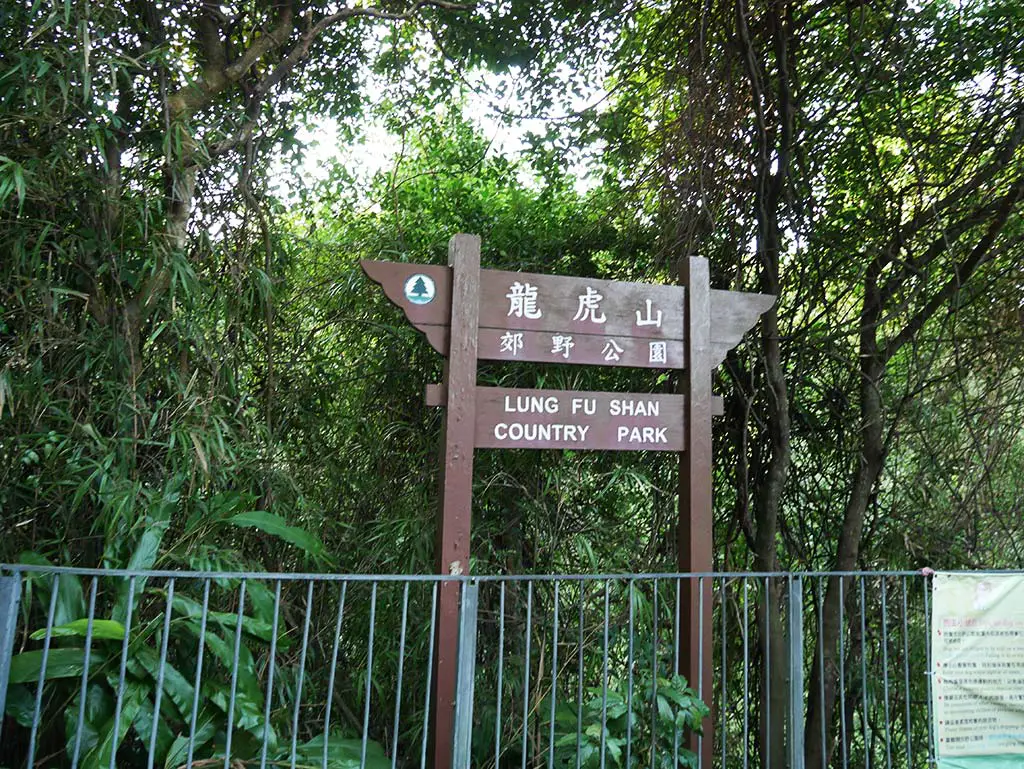 This part will be mostly downhill and well paved. You can visit the fortress as well, but we were too tired and in a hurry to do any of that.
The path can get confusing at several points, make sure you have your google map and GPS on so you don't end up taking a fork that will take you somewhere else.
Hong Kong University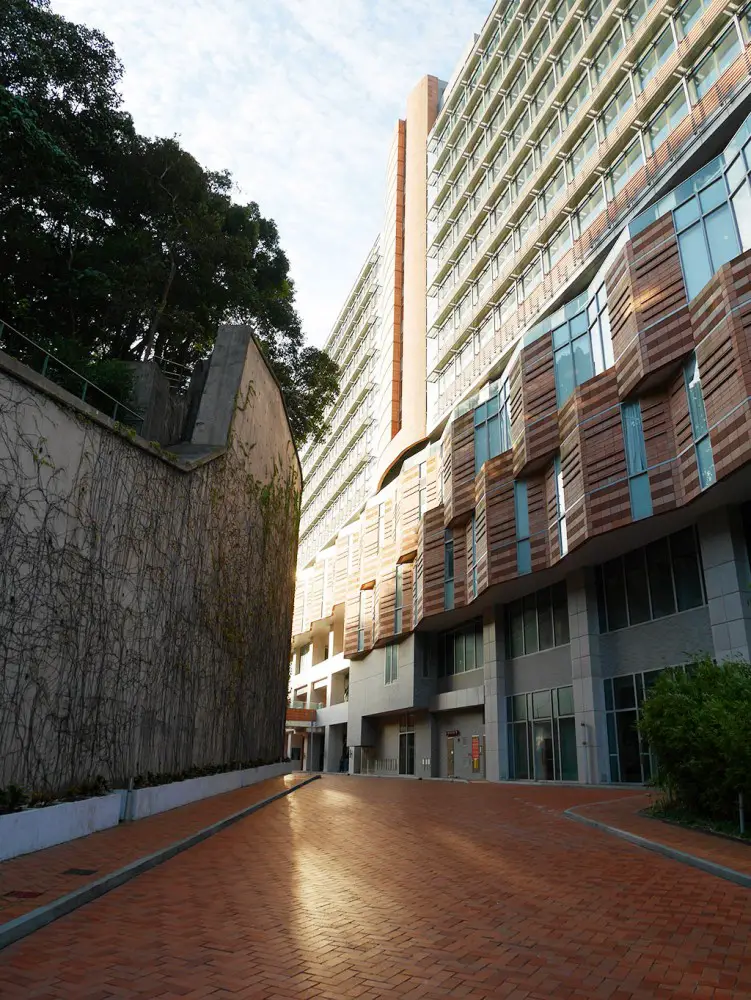 The route we took ended at Hong Kong University, where clean bathroom and MTR station awaits. The campus of Hong Kong University is gorgeous, so it might be worth snooping around a little as well if you are interested in seeing the local university.