I love food, and there is no shortage of good food in Hong Kong. I have written about my favourite brunches, my favourite dessert places, and my top egg waffles. However, it's getting harder for me to do round-up posts now since my list of favourite restaurants keeps expanding. So I decided to do this epic post to do all of them justice, dividing them by their cuisine type:
Note – this covers the ones that aren't chains. Top established chain restaurants to eat at in Hong Kong is coming soon.
(Price points generally around /person : $=<100, $$=100-200, $$$=200-300, $$$$=300-400, $$$$+=400+)
Best Italian Restaurant Hong Kong
I've got to start with Italian food since it's always on the top of my list. Pizza, pasta, olive oil, you name it, I love it. Hong Kong dishes up some pretty good Italian restaurant all over the city, in (no) particular order: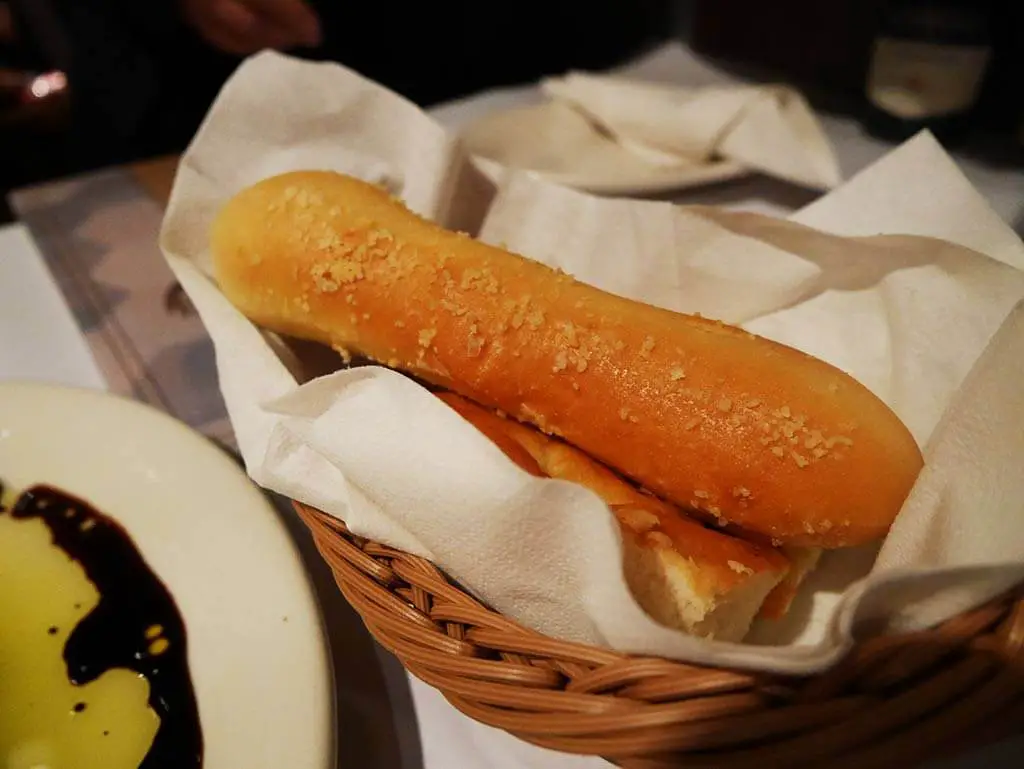 Due to its proximity to New Territories and almost bottomless bread basket, Amoroni is my go-to place for any special occasion.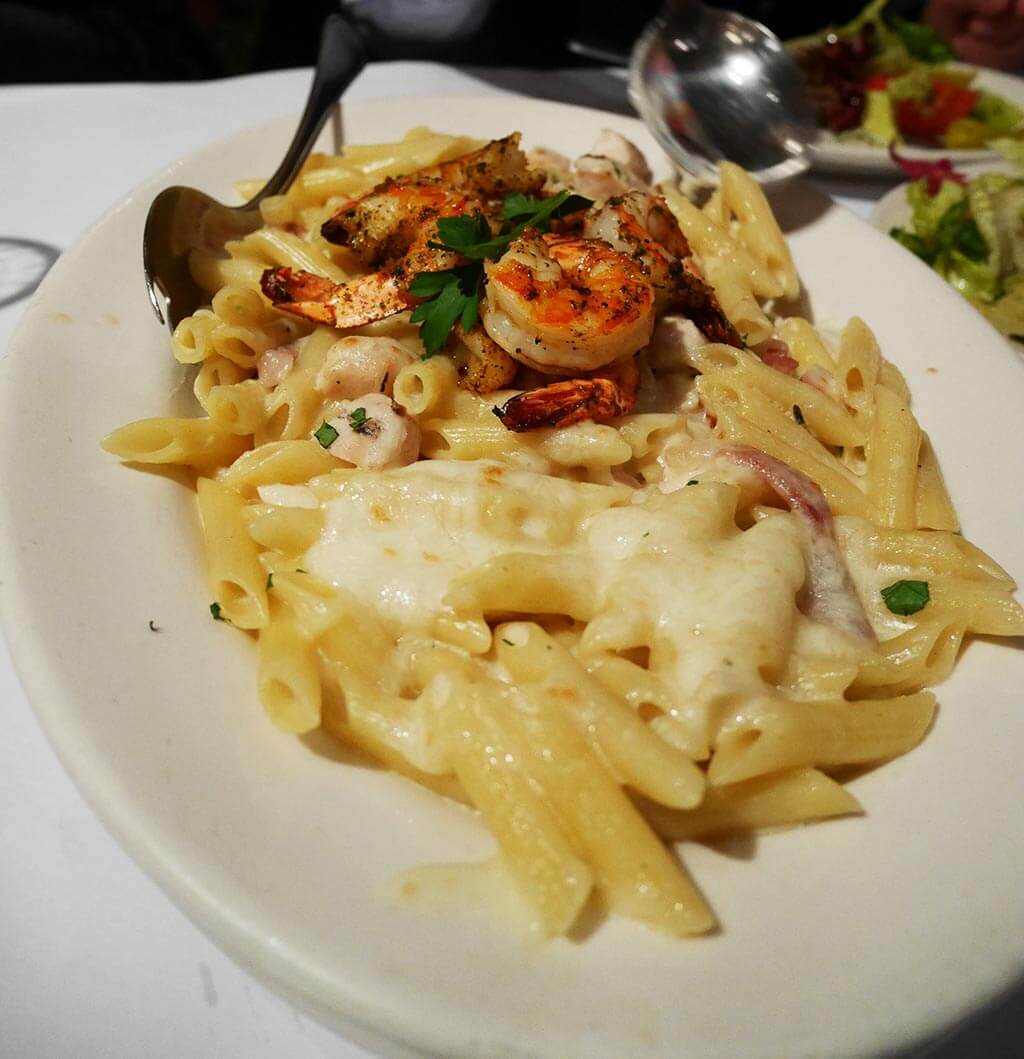 Recently redecorated to accentuate its retro New York Style Italian theme, their Pasta Rustica is a longtime favourite of my family and brawls over who has eaten too much of the bread basket often take place.
Address: Inside Festive Walk, Kowloon Tong.
Opening times: 11:00 – 0:00
Price point: $$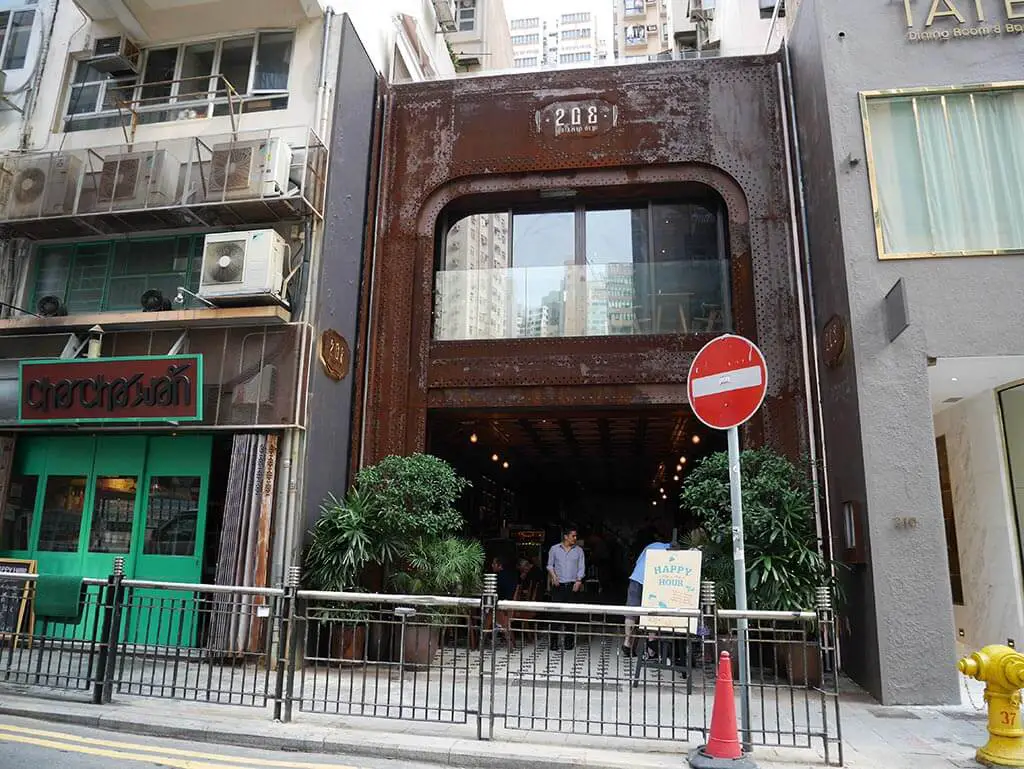 Located near where I used to work, I couldn't believe how I didn't see this architecture gem sandwiched between the older buildings on the street of Sheung Wan. With a distress metallic exterior and a high-ceiling open front, this sassy Italian restaurant also has a New York twist. The tile floors are Instagram-worthy and so are their delicious meatball.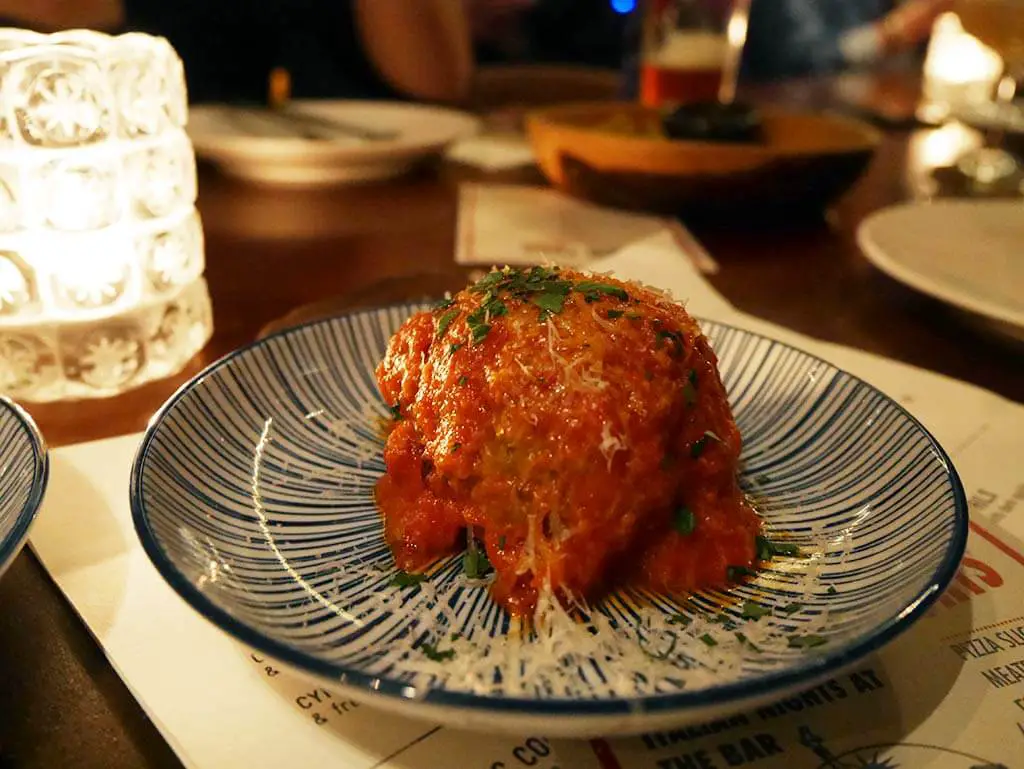 Hit them up for their meatballs and highballs every Wednesday from 19:00 onwards – with 50 HKD cocktail and tasty meatball and crunchy chicken snacks.
Address: 208 Hollywood Road, Sheung Wan
Opening times: 12:00 – 0:00
Price Point: $$
Warren Restaurant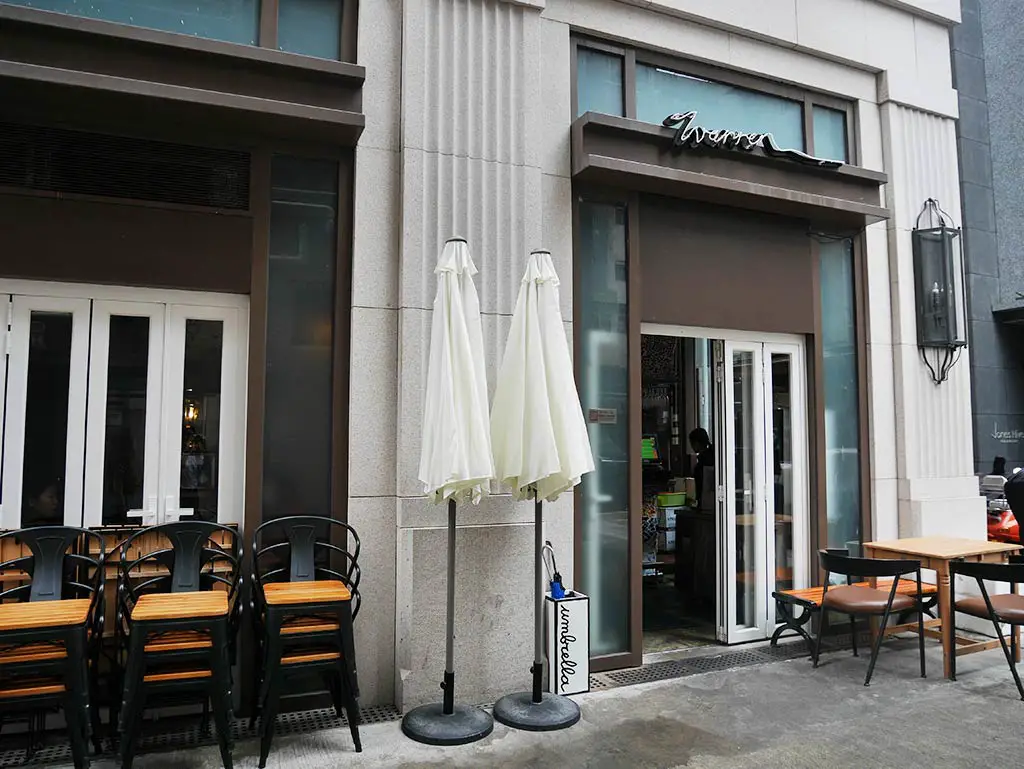 A cute French bistro in the neighbourhood of Tai Hang near Causeway Bay, Warren Restaurant isn't large but it well deserved the name of a hidden gem with its small size and hidden location.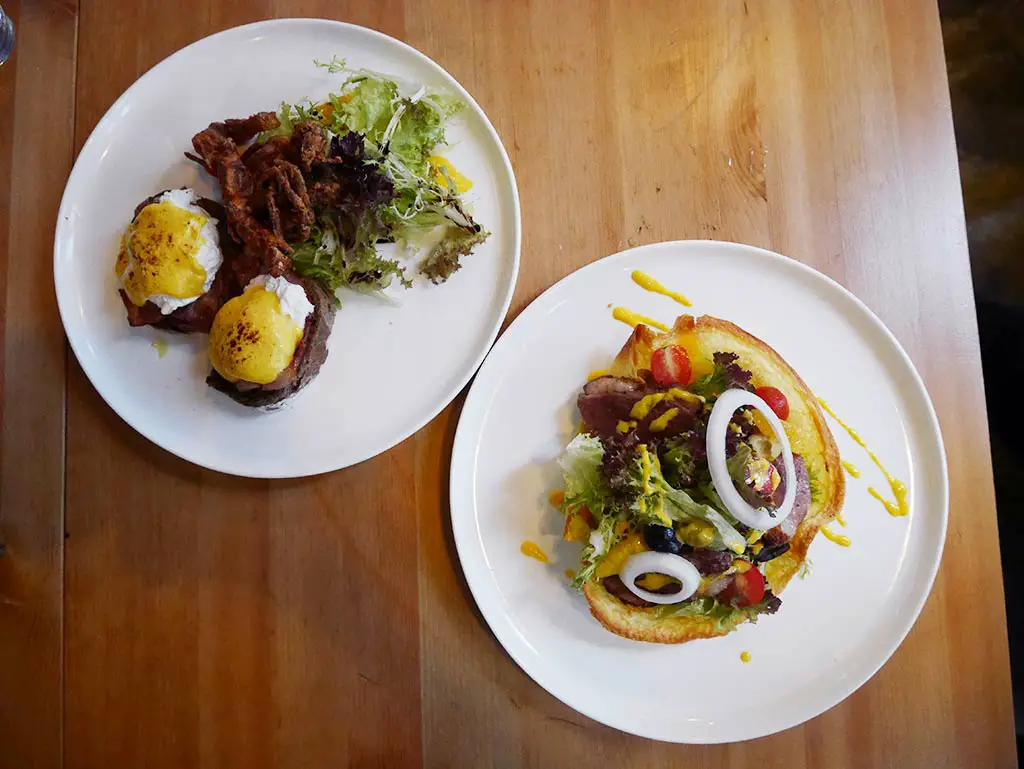 We went for brunch as well as dinner, and while it isn't the cheapest option on the list, their warm service and delicious food is what draws me back. They recently introduced a new dinner menu and the highlight includes the pan-seared foie gras, Iberico pork shoulder, and the French onion soup.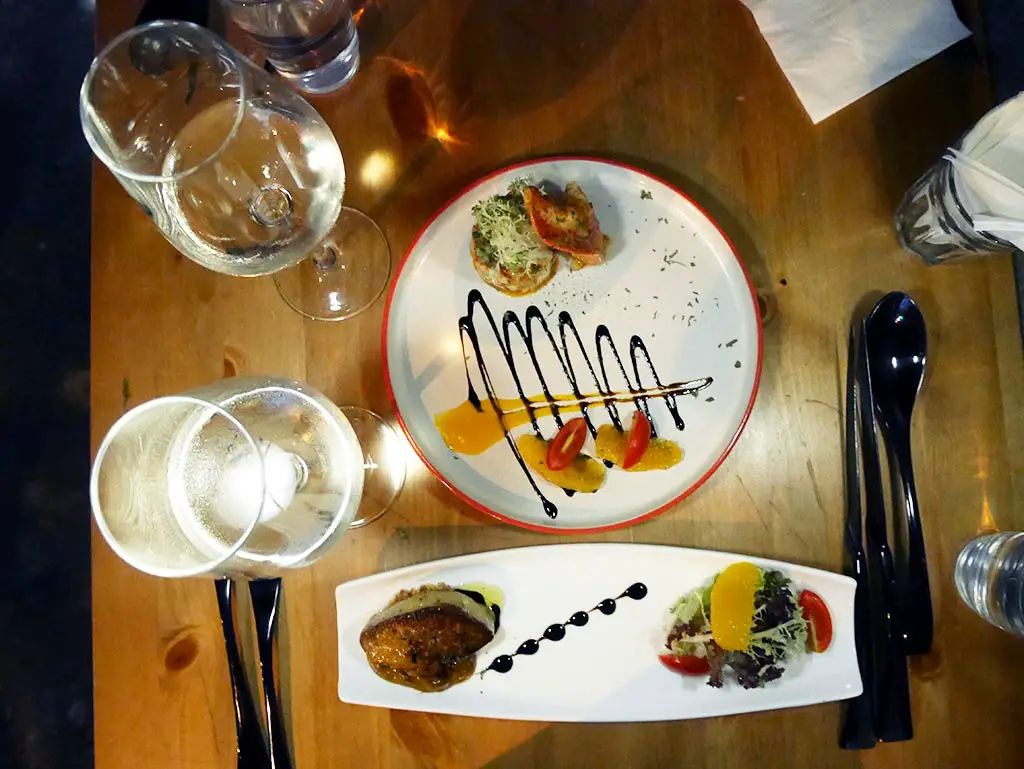 For a more detailed review, you can find it on my Openrice account (coming soon).
Address: Shop 1, G/F, The Warren, 9 Warren Street, Tai Hang
Opening times: Mon-Thu 12:00-14:00, 18:00-00:00; Fri 12:00-14:00, 18:00-02:00; Sat 12:00-02:00; Sun 12:00-00:00
Price Point: $$-$$$$
Best Japanese Restaurant in Hong Kong
Hong Kongese has an obsession with Japan, so naturally, Japanese restaurants are popular in Hong Kong. There are plenty of choices, as always, so here are some of my favourites: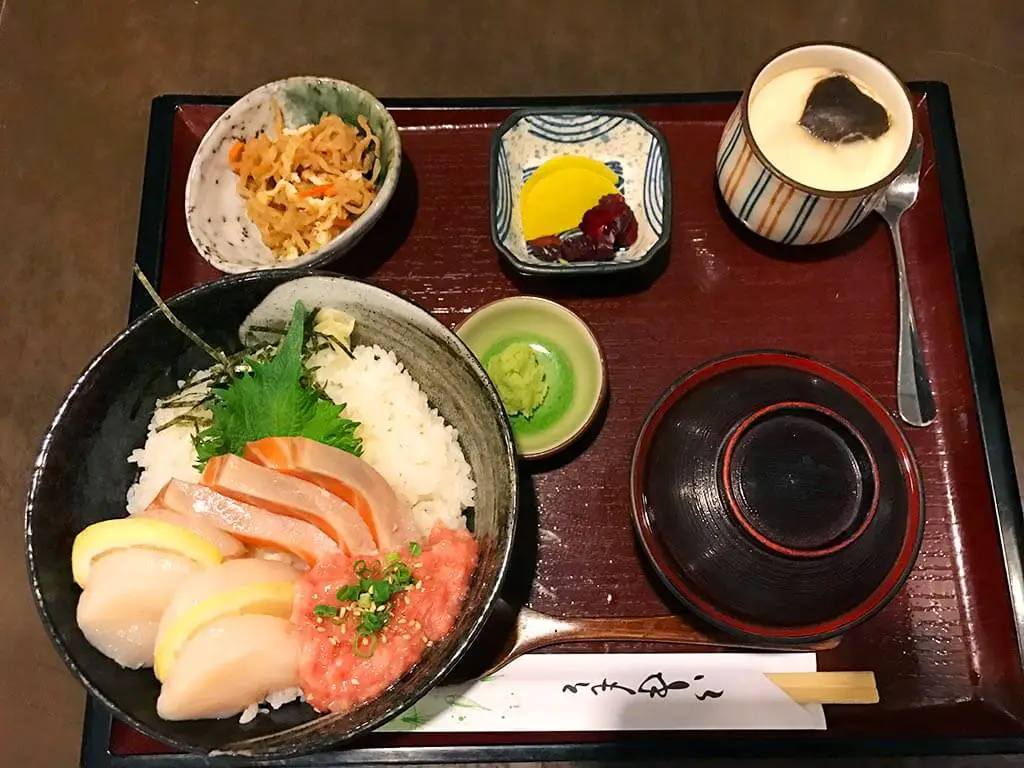 This one is my sister's go-to restaurant in Tsim Sha Tsui. Though not cheap, their pick-your-own sashimi don combo is value for money. Their scallop sashimis are thick and they come with miso soup and small dishes. If you are going in the evening, get there early before the crowd comes.
Address: 6/F H8, 8 Hau Fook Street, Tsim Sha Tsui
Opening times: Daily 12:00 – 15:00; 18:00 – 23:00
Prince point: $$
Sengataki千之瀧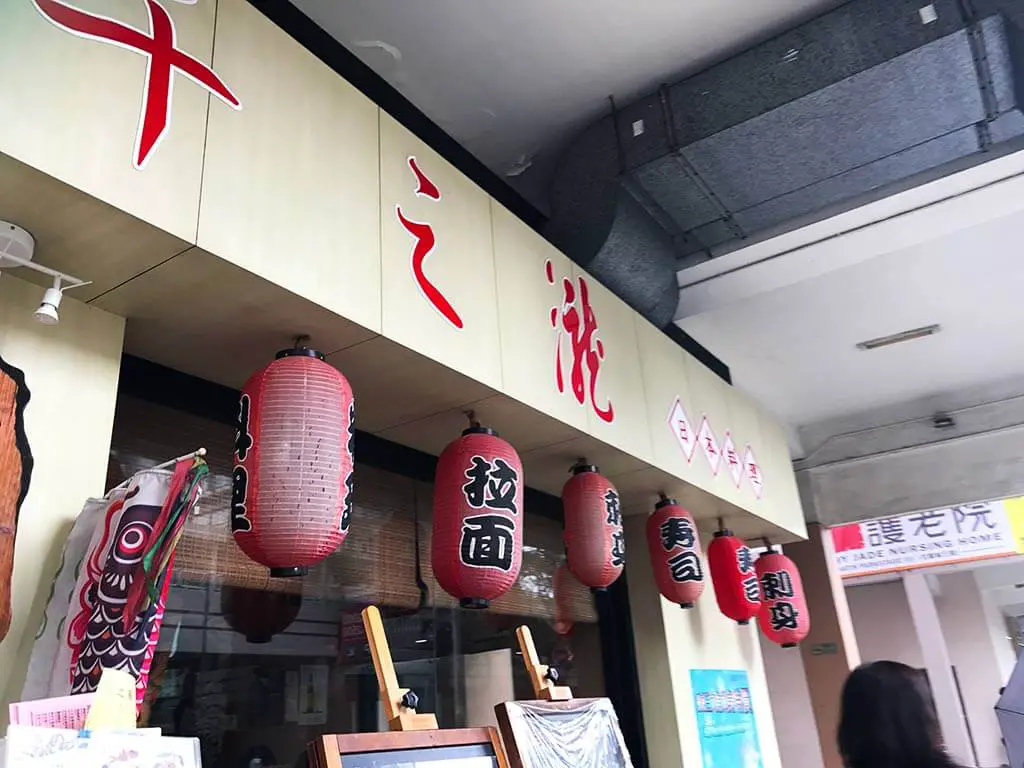 Hidden in Shatin Wai, it's out of the beaten path for many people, but it's my mum's favourite Japanese restaurant. They have the best quality fresh sashimi I have had in Hong Kong and big portions. Even their desserts are amazing!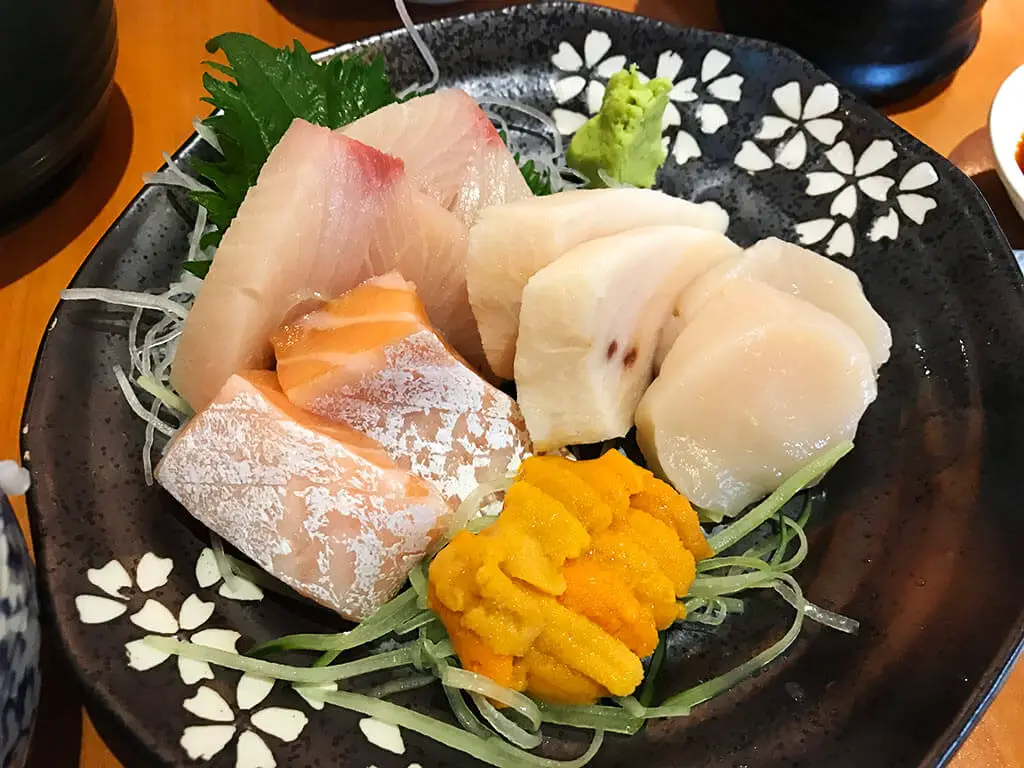 It's a small family own restaurant, so if you go at peak lunch hours or dinner, you should book ahead.
Address: 17 Chuen Fai Centre, 9 Kong Pui St, Sha Tin
Opening times: daily 12:00 – 15:00; 18:00 – 23:00
Number: 21458898
Price Point: $$
Otanri Japanese restaurant大盛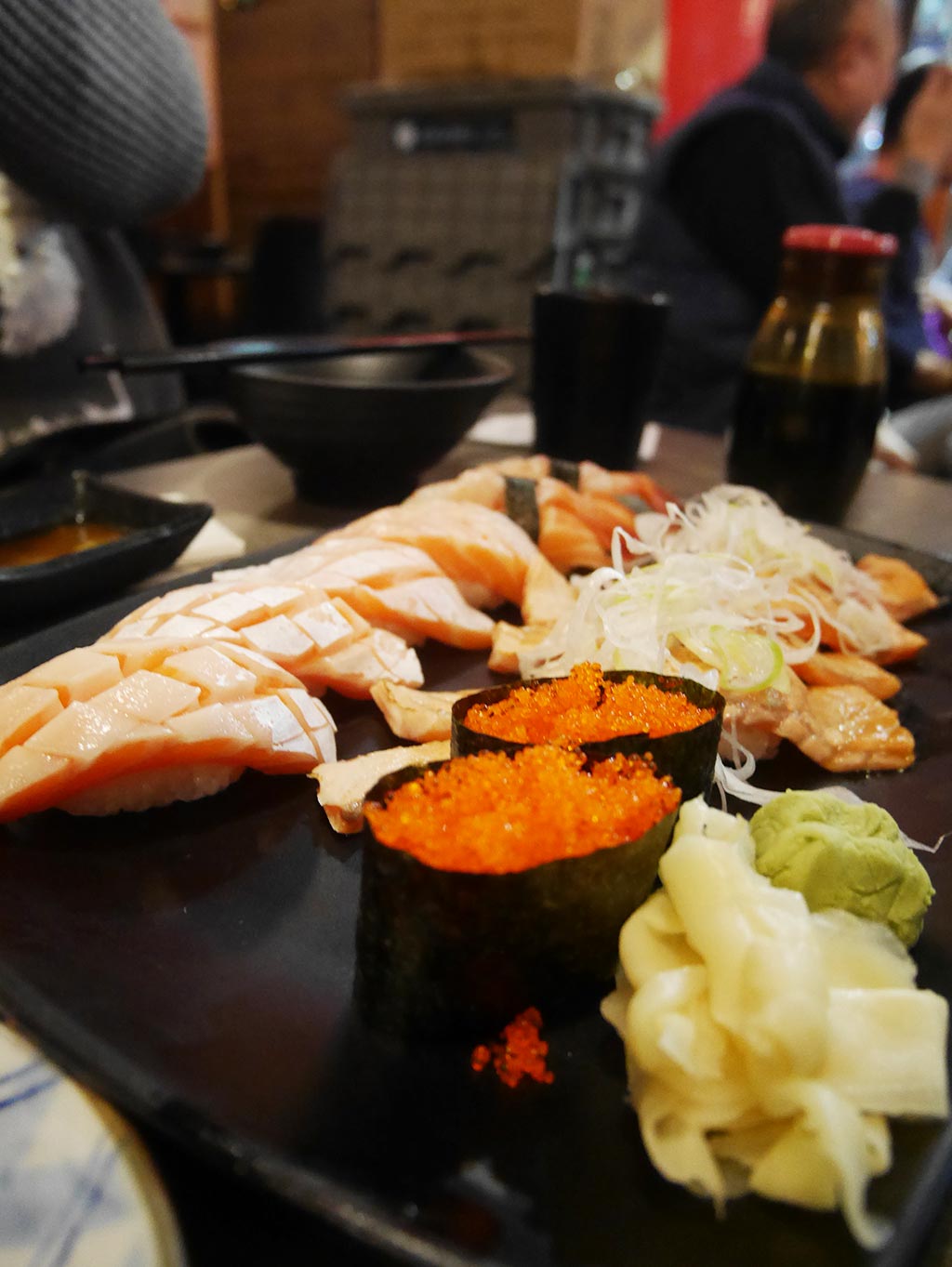 Another neighborhood favourite, this one close to my grandmother's place. They have amazing sushi, I'm particularly in love with the scorched salmon belly with sauce (sorry for the bad direct translation). They also do some good lunch special with huge portions and the price is good, but again, it isn't a big restaurant and can get quite packed.
Address: Shop G25-27, G/F, Yue Xiu Plaza, Ning Yuen Street, San Po Kong
Opening times: daily 11:30 – 15:30; 18:00 – 23:00
Price Point: $$
Best Korean Restaurant in Hong Kong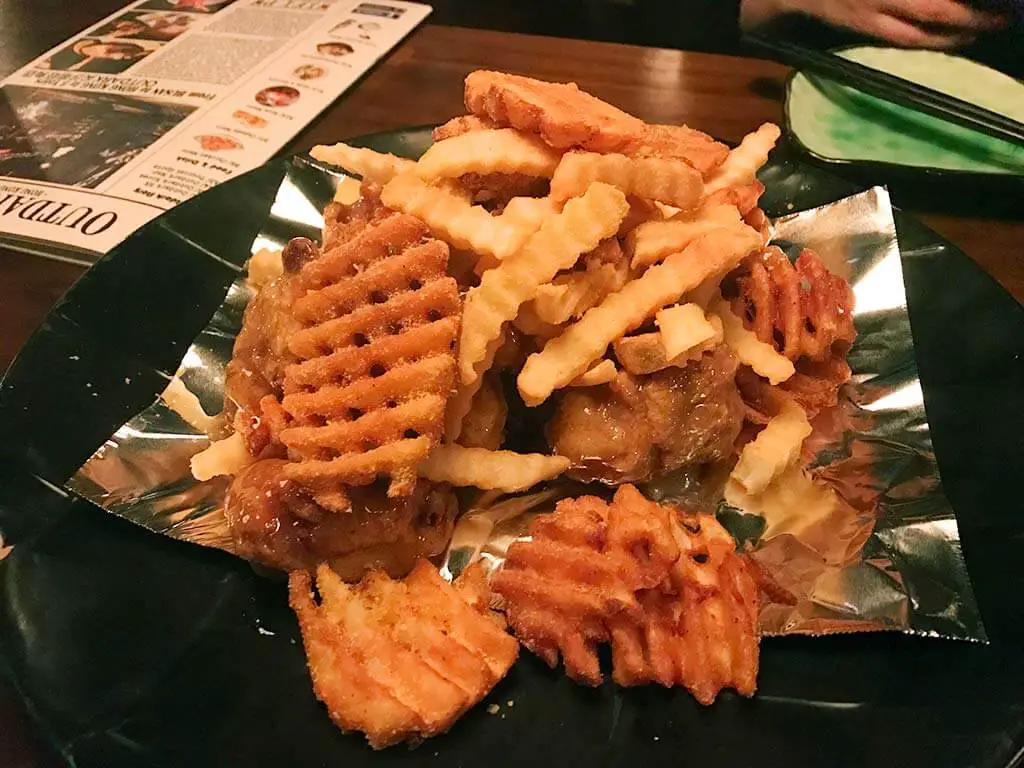 My all-time favourite Korean Fried Chicken place, Outdark is better than the other three that I've tried. My top three dishes are their cheesy ribs, honey garlic chicken (comes with chips) and DIY Rice Ball. In fact, the honey garlic chicken is enough for a group of three.
The chain started in Busan and now they have two stalls in Hong Kong – one in Mong Kok and one in Tsim Sha Tsui.
Address: 2/F, Fee Tat Commercial Centre, 613 Nathan Road, Mong Kok, Mong Kok
17/F, H8, 8 Hau Fook Street, Tsim Sha Tsui
Opening hours: 17:00 – 2:00
Prince Point: $-$$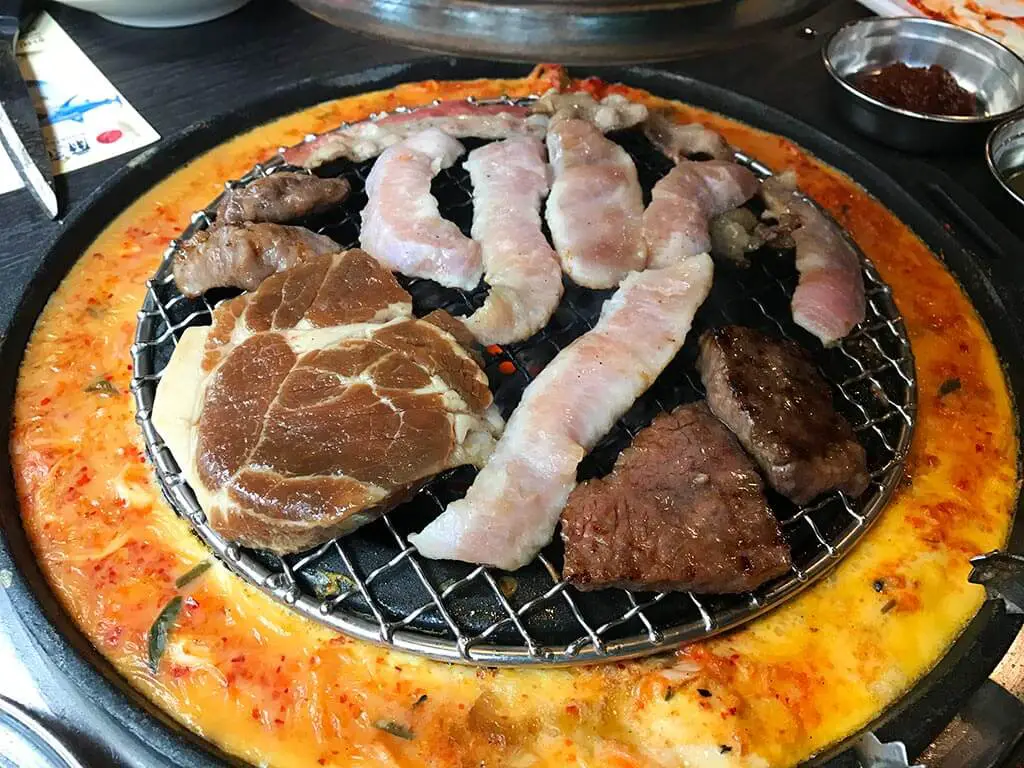 Another Korean favourite that has makes its way to Hong Kong, and has the best Korean BBQ. With a wide selection of meat and drinks. They offer an all-you-can-eat meal, too, with a for four-person offer at HKD 777 that even with service charge, amounts to about HKD 250 per person. Not too shabby.
There are 4 places, see all here.
Price Point: $$-$$$
The Charcoal Room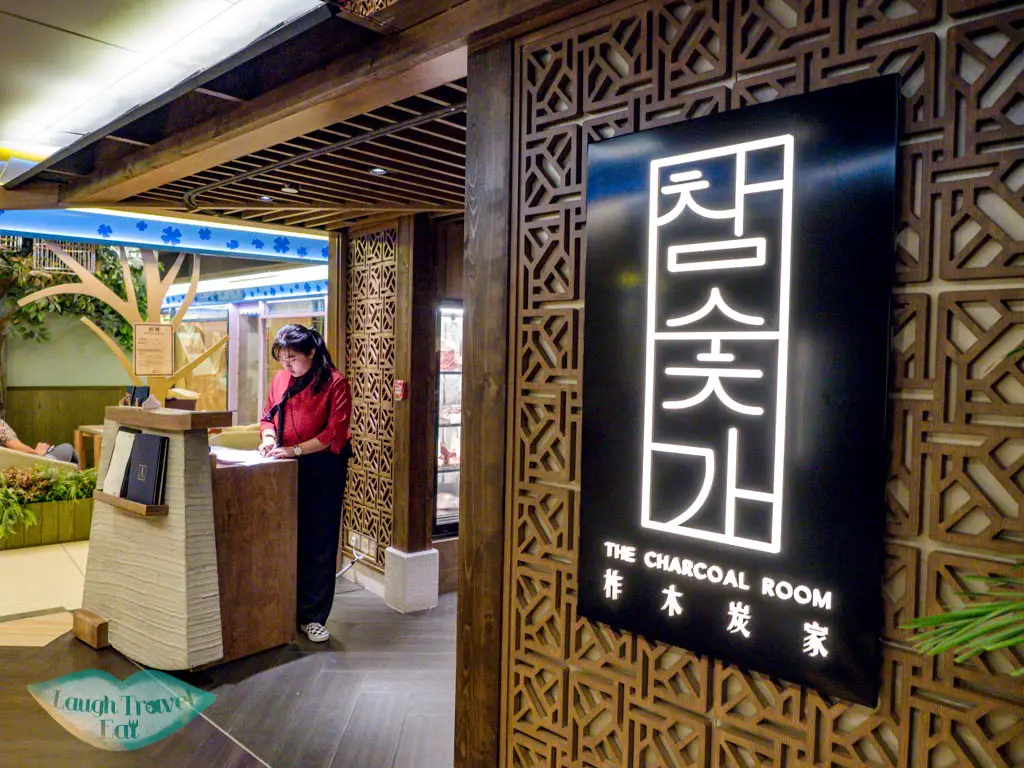 A new comer on the Korean BBQ scene, the Charcoal room opens its first restaurant in T.O.P. Mong Kok in 2018 and another in Causeway Bay in 2019. If you are looking for quality over quantity, this is the place to be.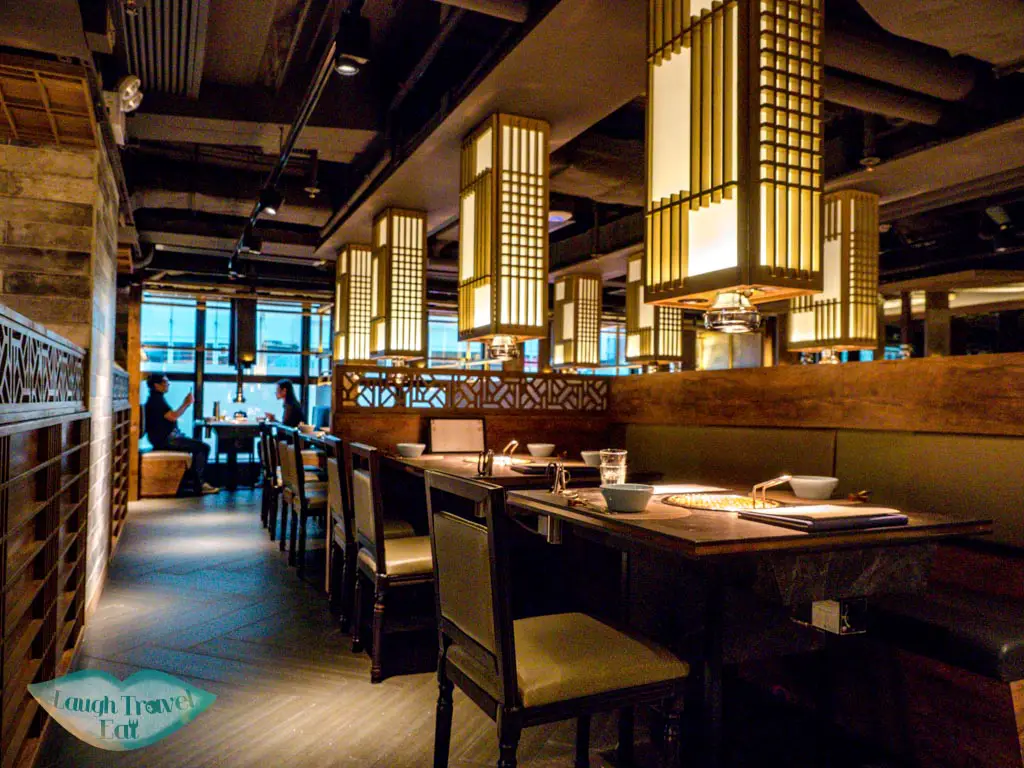 Not only do they offer the most premiere Korean and Japanese beef and they are melt in the mouth good, you also get an assortment of side dishes and sauces that are so quintessentially Korean that it's almost like you are there. I particularly love their kimchi which is fresh and not as sour as those you usually find.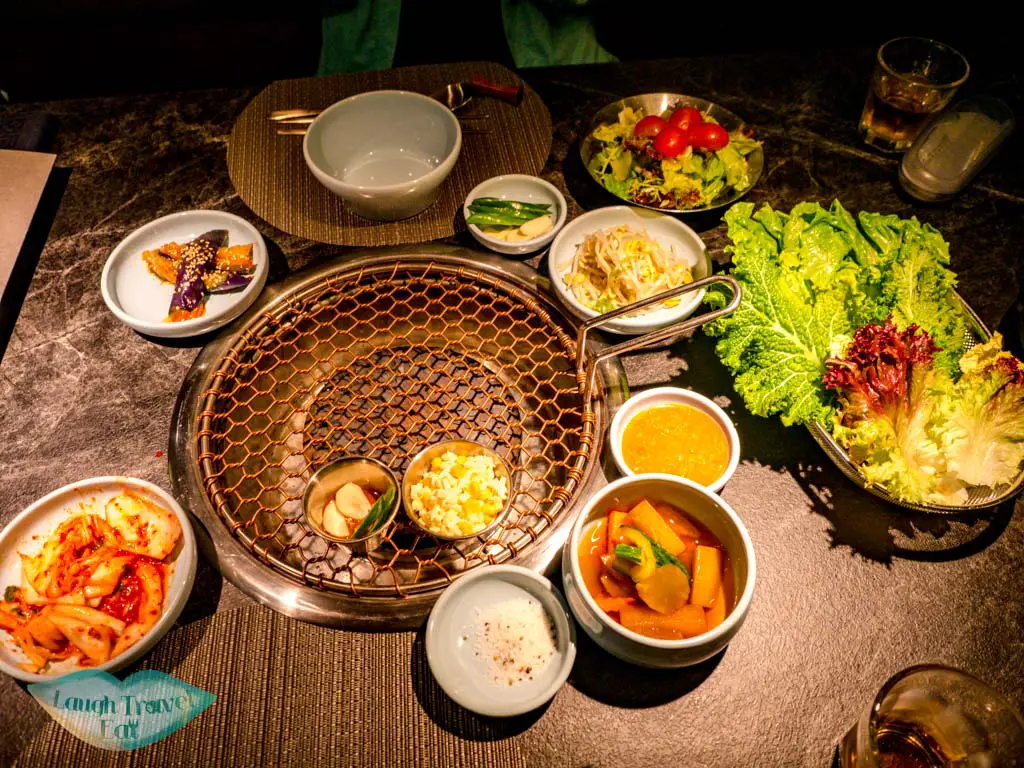 They have a big a la crate and drinks menu in addition to sets. Their Supreme set (HKD 420 per person as of April 2019) is to die for with the best cuts and more than enough food per person.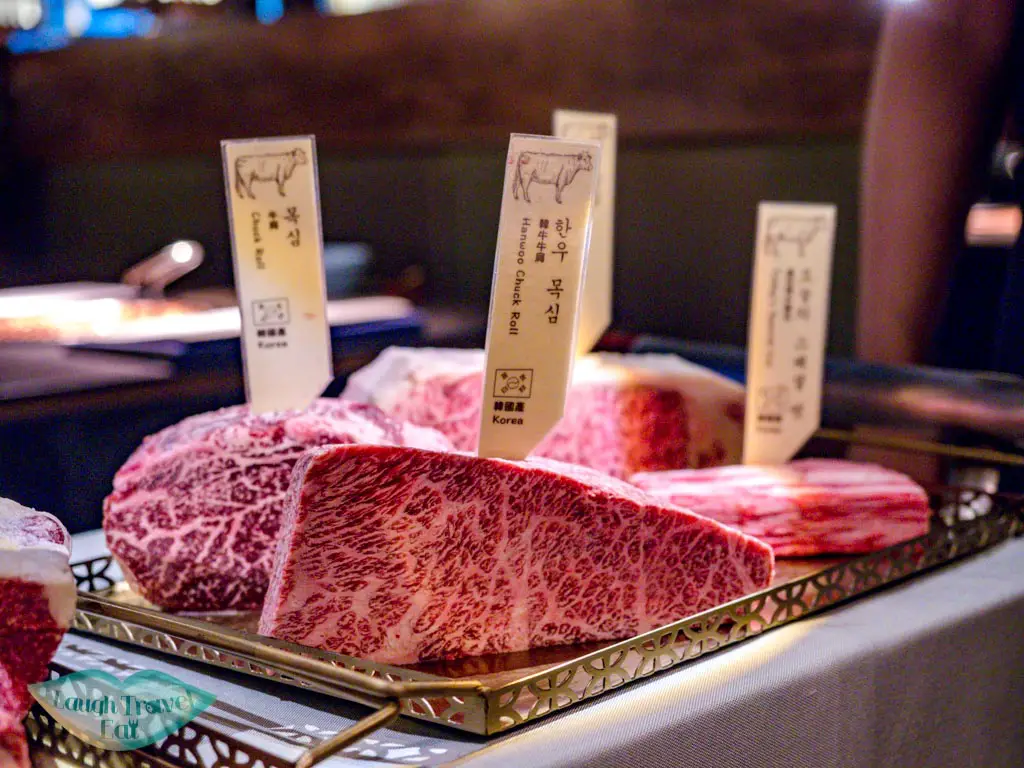 The staff are also extremely helpful, grilling some of the tougher ones for us (such as the eel and octopus). There are three main dip sauce: sea salt, fish sauce, and dai sauce.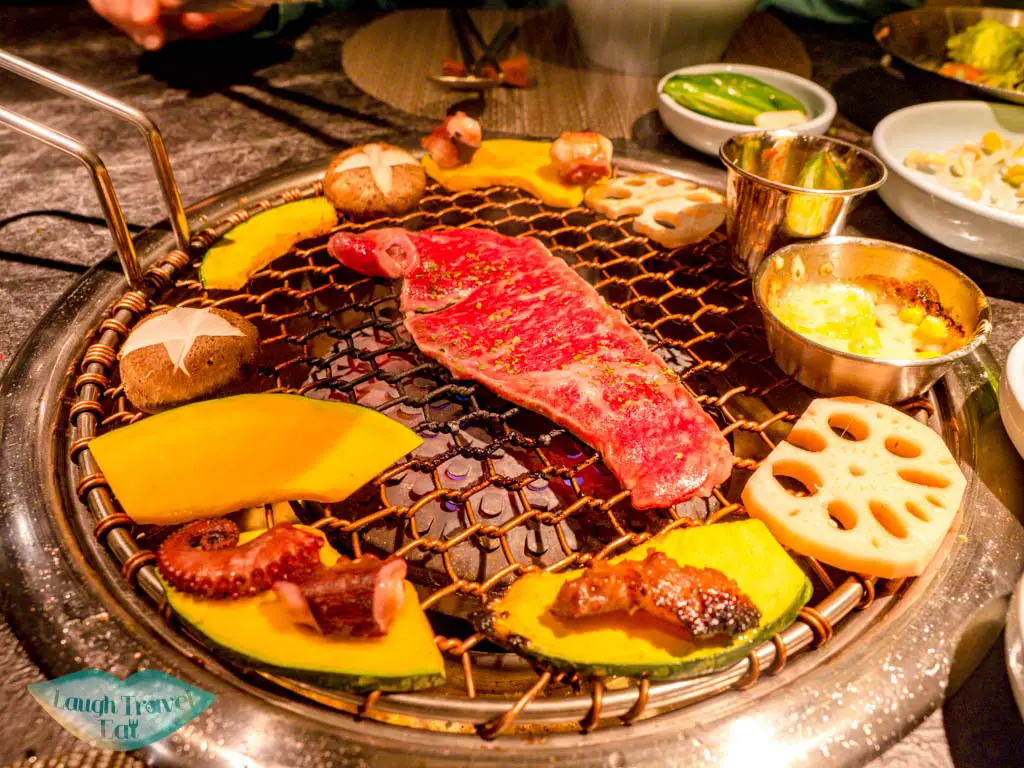 Address: 501舖, 700 Nathan Road, Mong Kok; Shop 301, 3/F, Island Beverley, 1 Great George Street, Causeway Bay
Opening times: 11:30 – 23:00
Price range: $$$
Best General Western / American restaurant in Hong Kong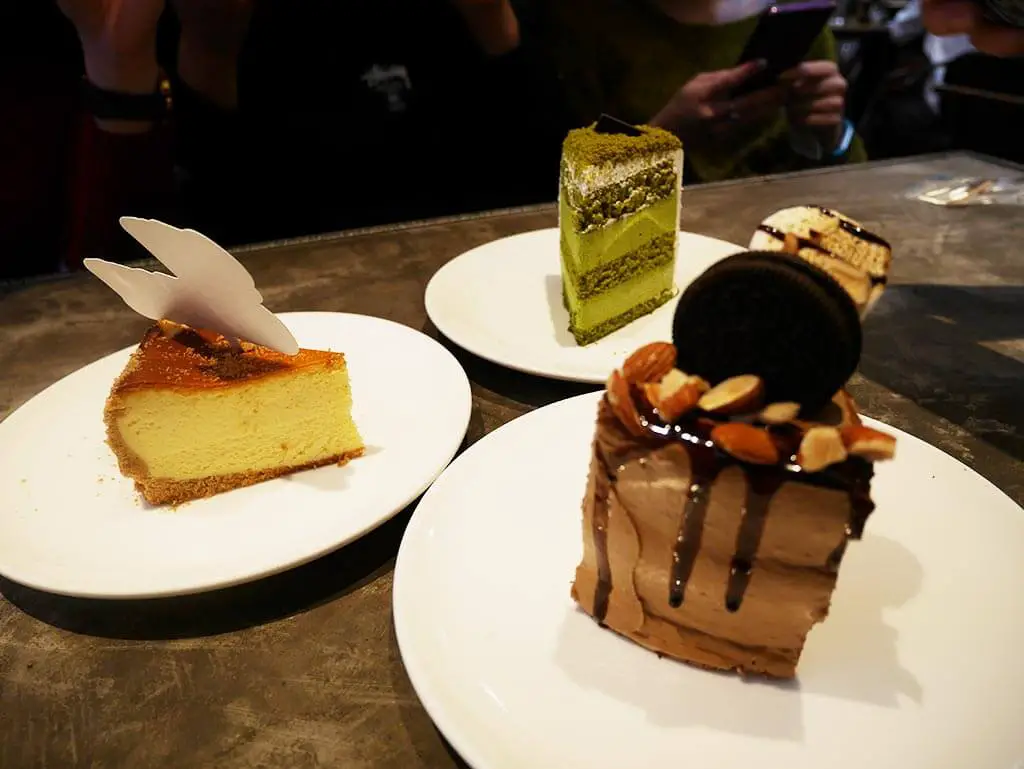 Another favourite of mine with good main as well as desserts. I've been to this restaurant a couple of times, their three-hour slow cooked roasted french chicken is big enough for two and the 59.3-degree slow cooked steak bavette is my go-to. In terms of the cakes, it's super value for money at HKD 38 – the NY style cheesecake, green tea, and cookie monster are all great.
Address: Shop 121 & 181, Level 1, MOKO, 193 Prince Edward Road West, Mong Kok
Opening times: 8:00 – 23:00
Price Point: $$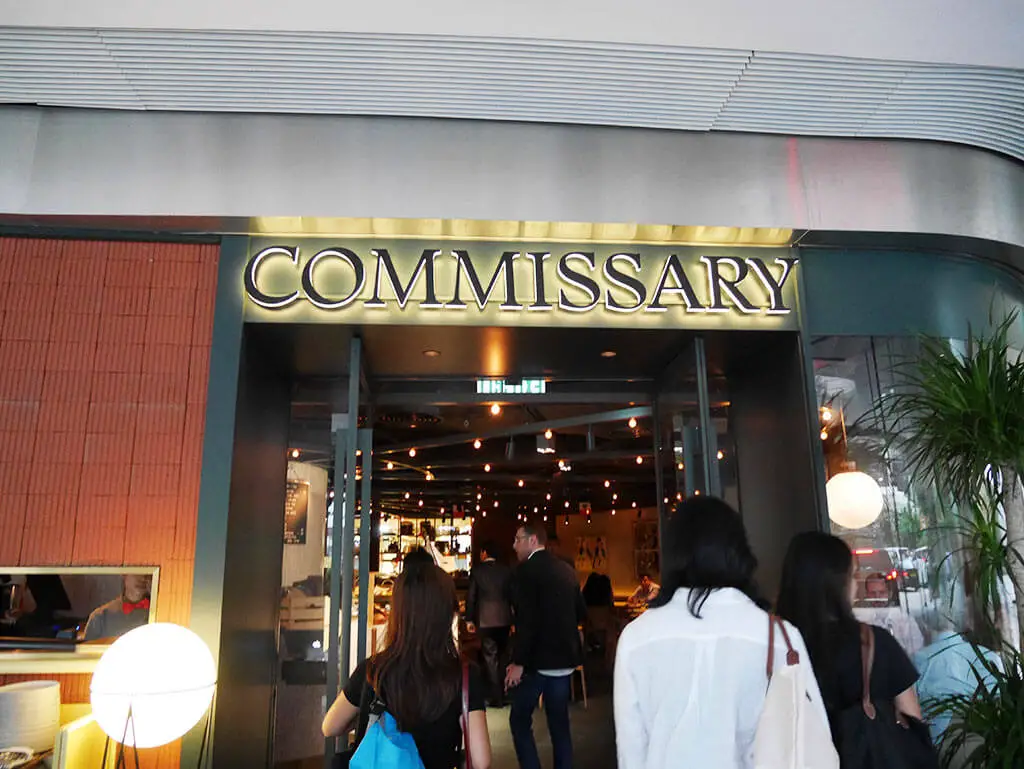 I've been scouring high and low to find a good Mexican place in Hong Kong and I'm thrilled to stumble upon Commissary. I went for their Cinco de Mayo celebration, so I can't say I've tried their normal menu (I'll update once I've), but their tacos are on point. Their happy hour drinks are pretty good considering it's in Admiralty.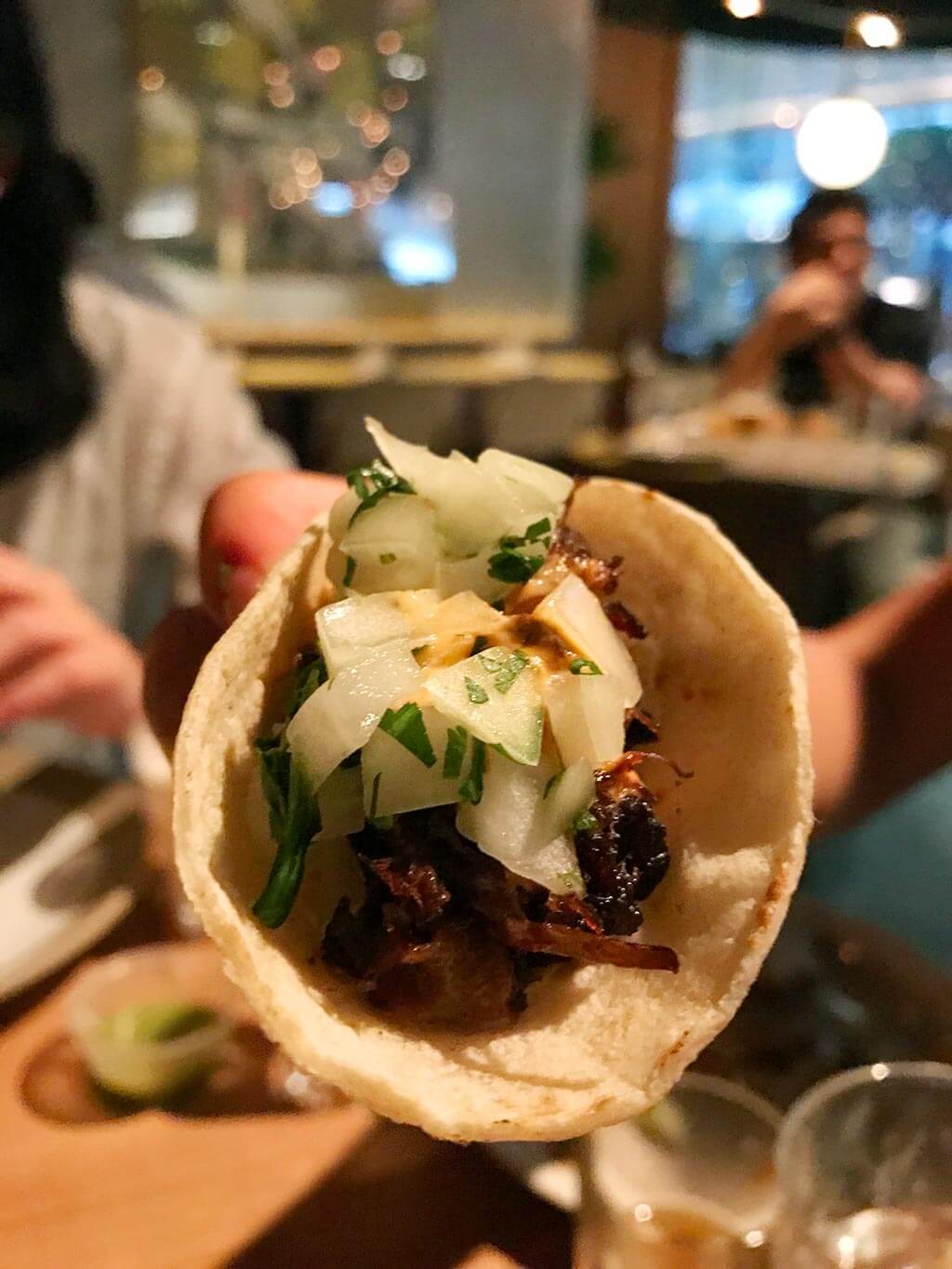 Located on the upper outdoor area of Pacific place, they also have a covered terrace area that's great for gatherings (but it's self-servicedd).
Address: Shop 405, 4/F, Pacific Place, 88 Queensway, Admiralty
Opening times: Mon – Fri 8:00 – 0:00; Weekends & public holiday 11:00 – 0:00 (Last order 22:30, drinks 23:30)
Price Point: $$ upwards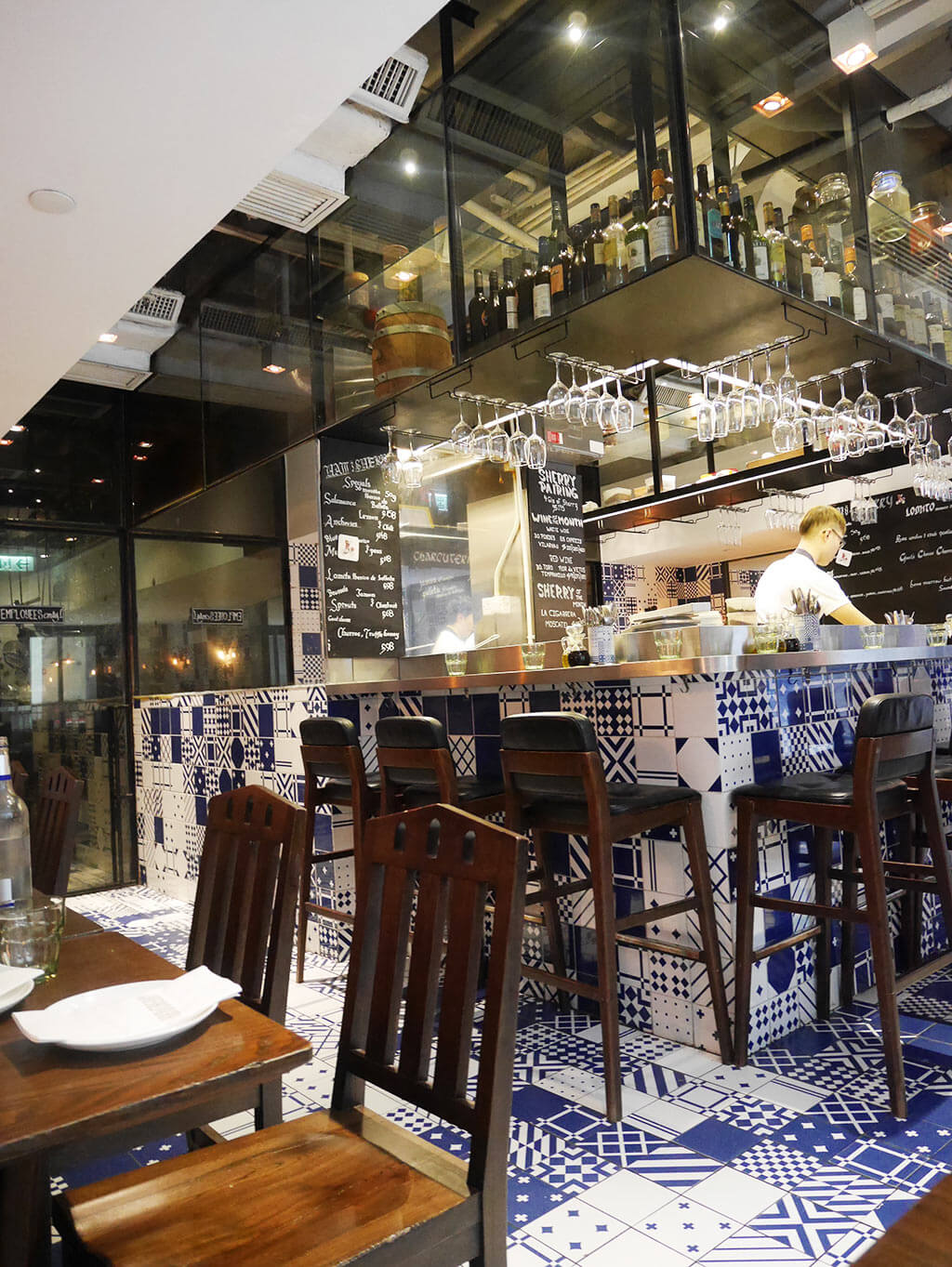 A Spanish Tapas style restaurant that has captured my heart with its cuisine as well as décor, Ham and Sherry is a vision of blue and white in the streets of Wanchai. I've covered it extensively in my Ham & Sherry brunch review, but it definitely deserves a place here.
Address: G/F., 1-7 Ship Street, Wan Chai
Opening times: Mon-Sat 12:00-15:00, 18:00-23:00; Sun 12:00-15:00, 18:00 – 22:00
Price Point: $$-$$$
Hong Kong Fast Food
There are a ton of amazing fast food joints that pop up around Hong Kong that whips up some amazing concept at decent prices. From fusion food to a good old burger, here are some of my favourite:
Burger Deli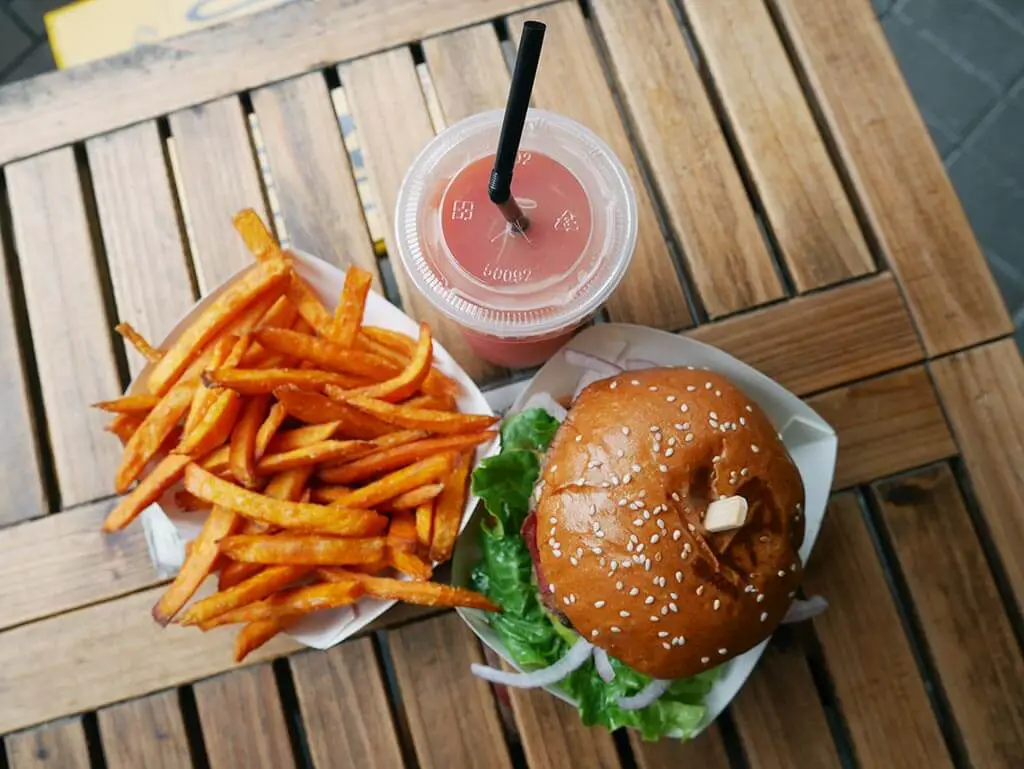 I have passed by this burger joint quite a lot of times in Sai Kung town center and I finally went ahead and try it. Now I'm kicking myself for not sinking my teeth into this delicious burger earlier. Not the cheapest place I've seen, they have a varied menu with fresh juices, too. In fact, I heard a group of young lads exclaimed that this is the best burger place in Hong Kong (arguable, but still pretty good).
I had their Califonia burger which features guacamole and crispy bacon, the sweet potato fries and fresh guava juice are good, too.
Address: G/F, 2 Ko Shing House, 9 King Man Street, Sai Kung
Opening times: Monday closed; Tue-Sat 11:00-21:00; Sun 11:00-20:30
Seoul Brothers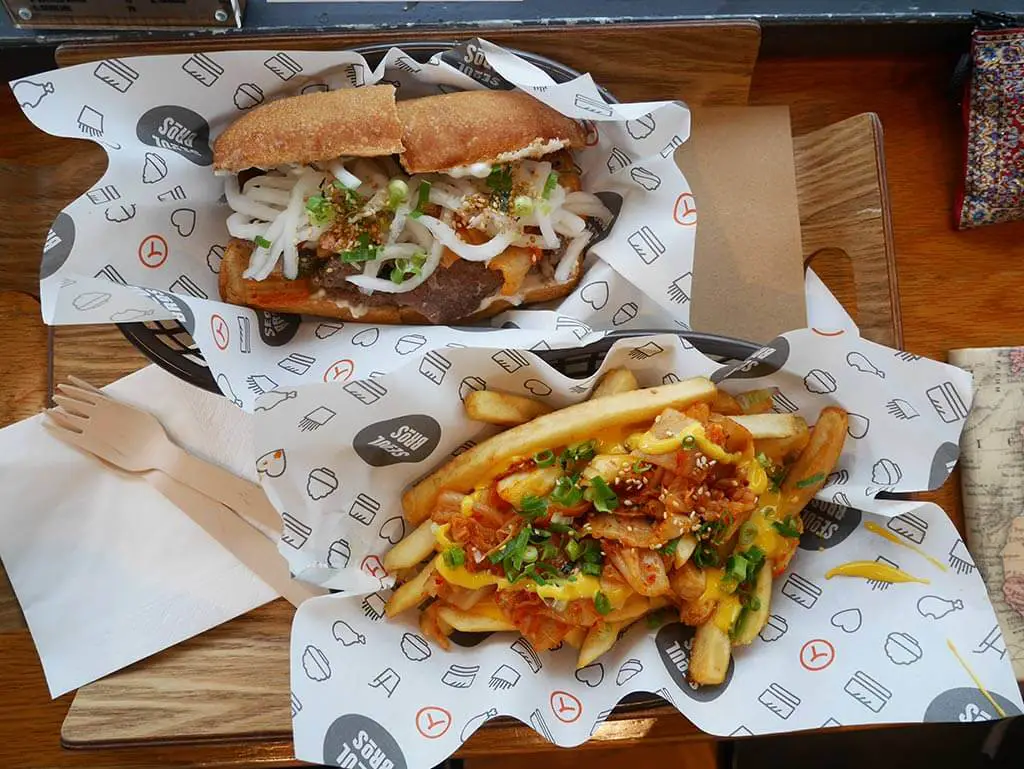 A Korean fusion (to something?) place hidden on Hollywood road between Sheung Wan and Central, Seoul Brothers are among the only reasonably priced place in that area. I haven't been in a while and their new menu of Bahn Mi are divine. The kimchi fries are pretty good, too. They also have meal deals under 100 HKD as well and super huge cup of lemonade at only 28 HKD.
Address: 66 Hollywood Rd, UG/F, 66 Hollywood Road, Central, Hong Kong Island
Opening times: Mon-Thu 12:00-22:00; Fri-Sat 12:00-00:00; Sun 13:00-21:00
 
Get access to a map with my favourite Hong Kong restaurants (updated sporadically)