I've walked past Moreish and Malt a couple of months ago after a visit to the Kwun Tong Promenade with my sister and the chic décor of the restaurant immediately caught my eyes. After studying the menu, I added it to my list of restaurants to visit, however, the occasion never came up. Until my friend asked if I wanted to afternoon tea there. Needless to say, I eagerly agreed and hopped on a bus to Kwun Tong, excited to try the afternoon tea advertised by a prominent Hong Kong lifestyle blog.
First impression: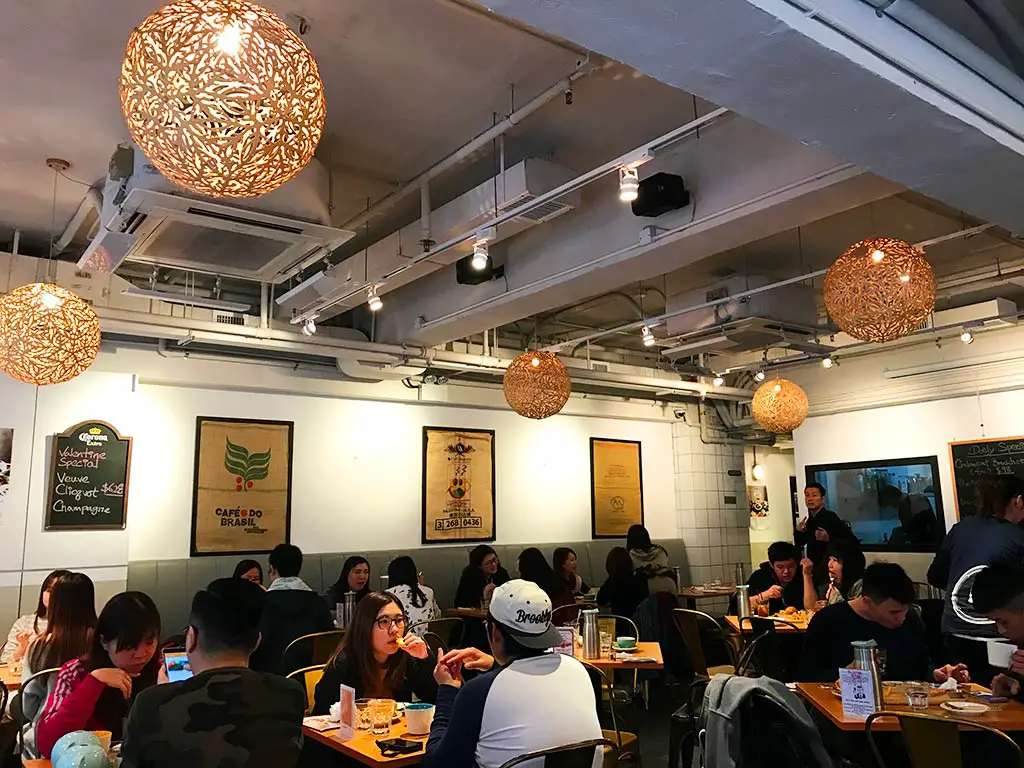 The restaurant was busy, though not completely full when we arrived around 15:30 and we were led to the back of the restaurant to be seated. I really like their western style décor and the staffs were efficient and polite. After inquiring on the afternoon tea, they gave us a menu that has a different price to the one advertised on the article we saw – from 98 HKD for two to 128HKD. Loose leave tea in teapot is an added 15 HKD.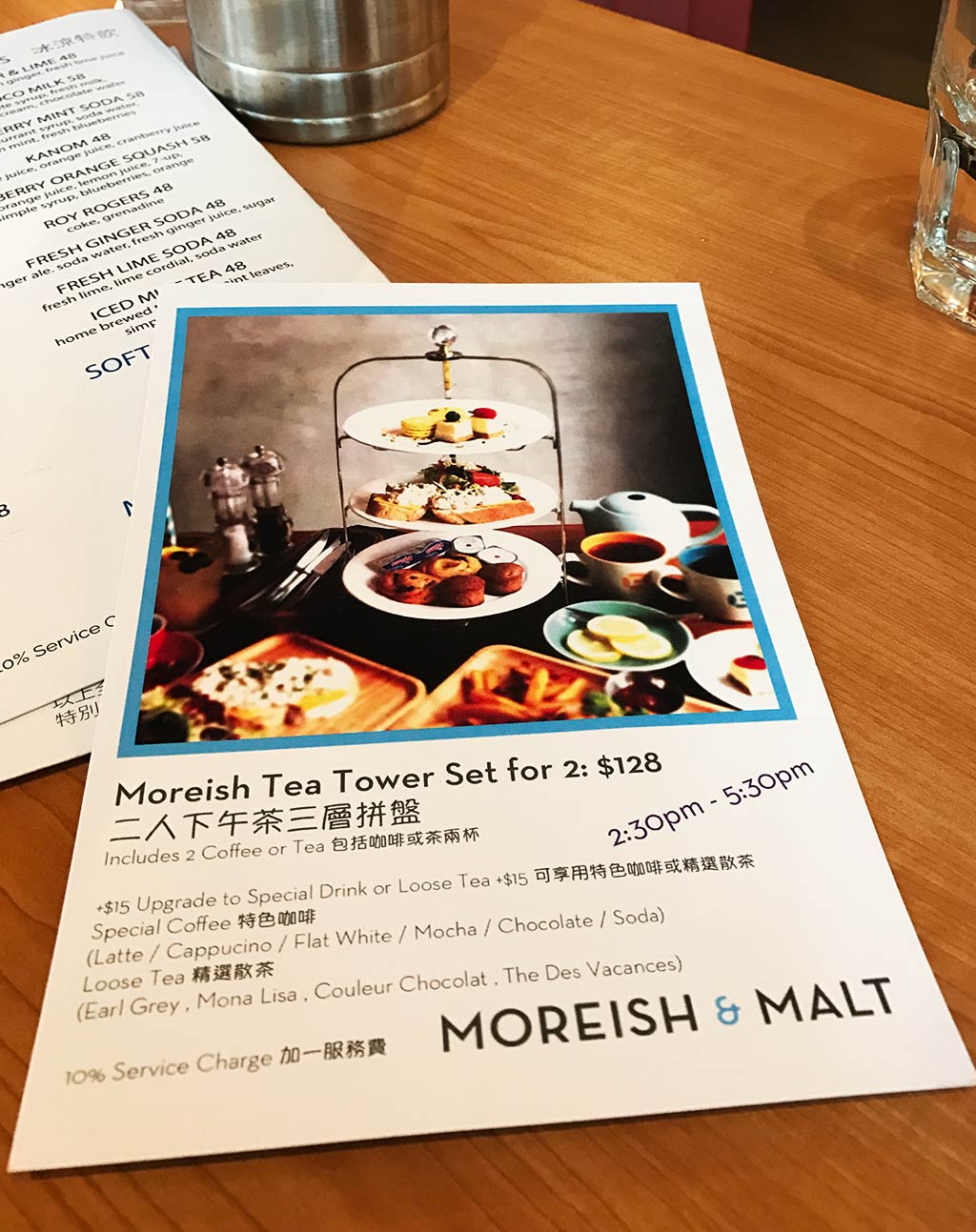 Considering the post went live 2 days prior to our visit – it is either a weekend add on or a press special…
Afternoon tea set: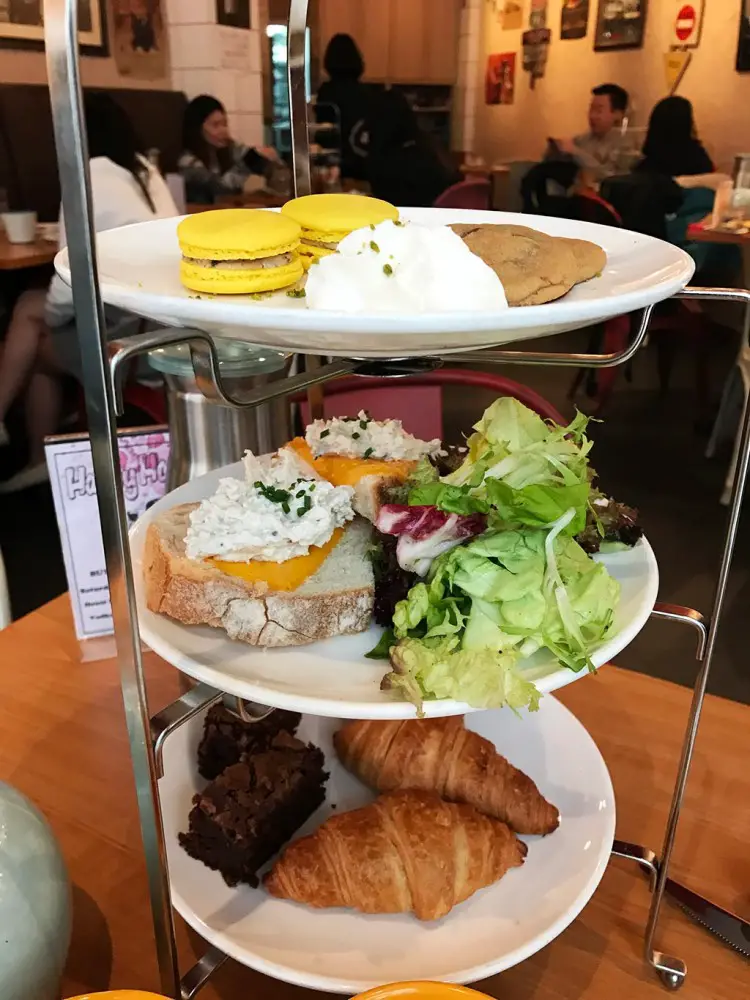 The tea set isn't completely the same as advertised, either. The small cake is replaced by a small cookie with cream, but at least it is the same for everyone else in the shop. Onto the detail low-down:
Tier one: Earl Grey Macaroon and Cookie (with cream)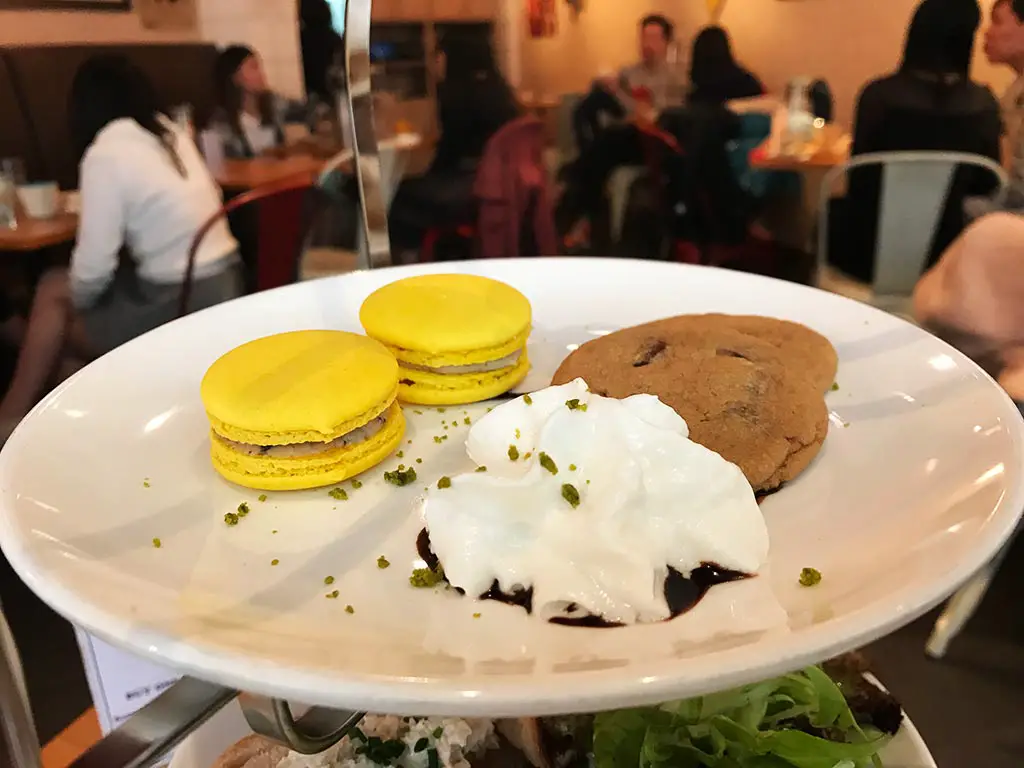 The macaroon doesn't taste like macaroon, though it is the worst piece in the entire tea set. It is hard and doesn't taste like anything at all except sugar, lacking the melty-ness of macaroon and the Earl Grey filling has zero taste.
The cookie, though small, was actually soft with chocolate filling and not overly sweet. It tasted kind of like Mrs Field's Cookies.
Tier two: chicken salad cheese sandwich with salad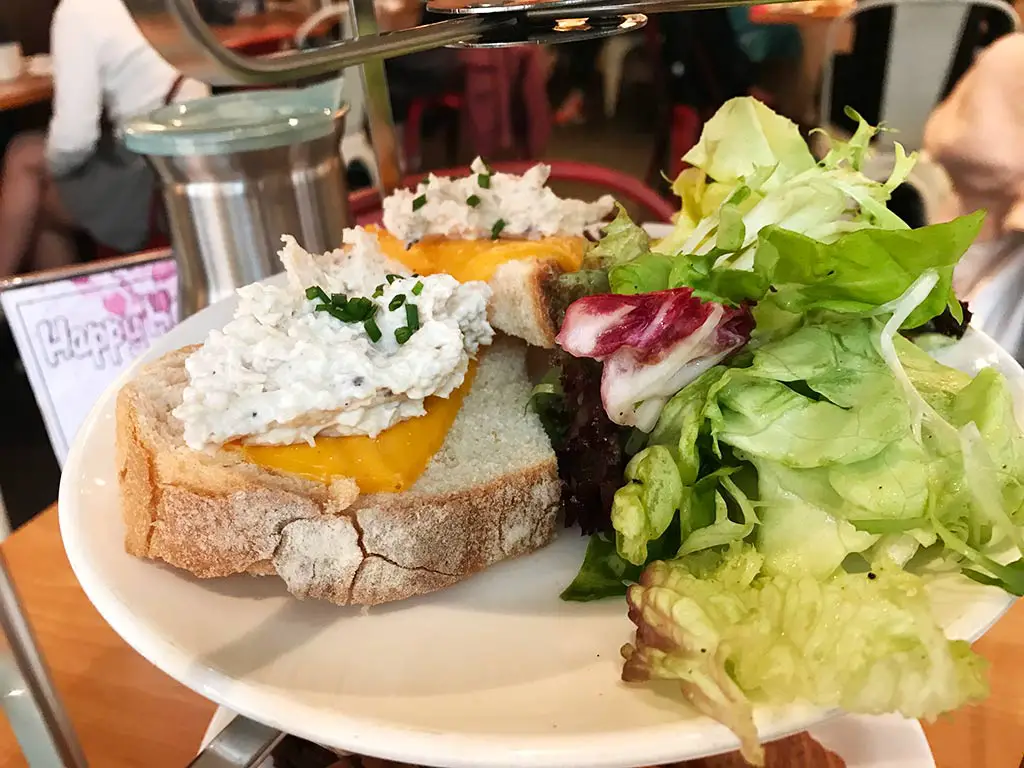 The sandwich was really nice. It is a fairly big piece and the bread was toasted, overall a filling and satisfying savory piece with enough topping. However, most afternoon teas consist of two dishes per plate and having a salad accompany a bigger piece does seem a bit stingy.
Tier three: brownie with croissant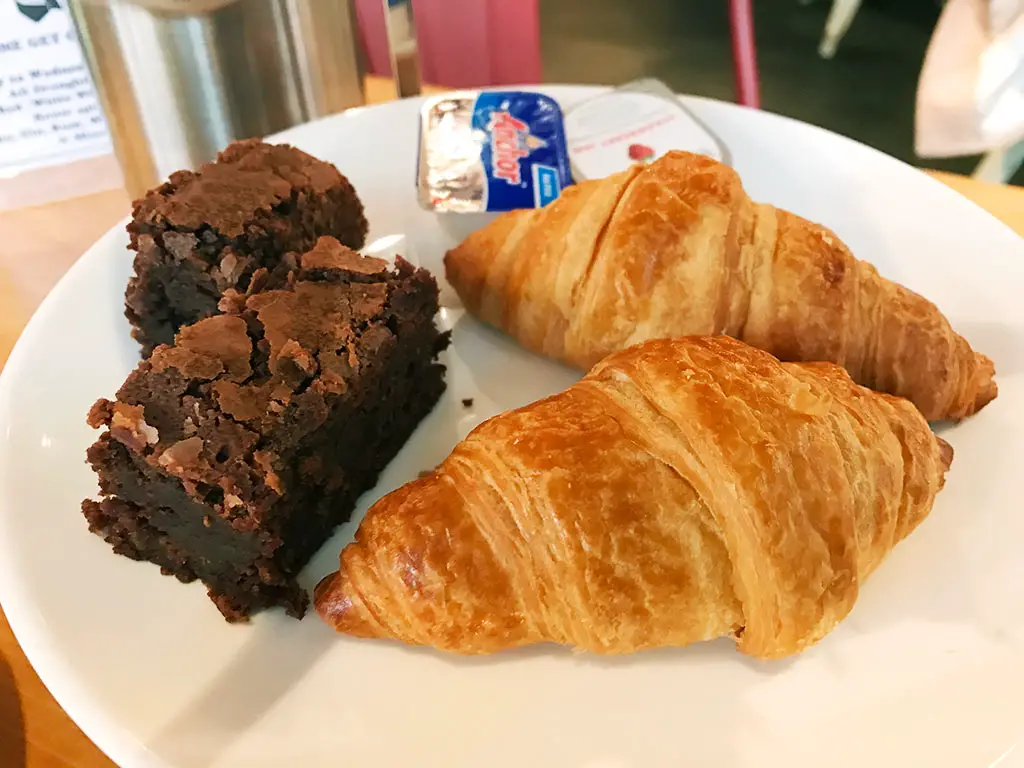 The brownie was soft, crunchy and melts in your mouth – and of a more decent portion than the cookie. The croissant was a little stale and not warm, but edible with the butter and jam provided.
Earl Grey Tea:
It was a nice tea and one pot is good to share among friends. You can also ask for hot water refill.
Verdict:
Food I would give it a 3 out of 5 stars because the only bad dish is the macaroon, as the price is still extremely affordable for two even after the 10% service charge – we paid about 75 HKD per person.
Overall, I would rank it 3.5 out of 5 stars as the décor was nice, the staff was polite and we were able to sit and chat for as long as we want. I would definitely recommend it to a nice afternoon of girls chitchat.
Address: Shop B, G/F, 48 Hung To Road and 48 Tsun Yip Street, Sun Wing Building, Kwun Tong, Kowloon
Price: 128HKD for 2, 15 HKD for a tea pot
Availability: Daily 14:30 – 17:30