When it comes to traditional dresses in Hong Kong, qipao is the only one that comes to mind outside of the ones for wedding. Qipao, also known as Cheongsam (for men), is a style that originated from Shanghai in the 20s but become popular in Hong Kong, too. The fitted style and collar gives immediately gives a sense of femininity. Dressing up in qipao is gaining in popularity in Hong Kong, much like kimono in Japan and hanbok in Korea, and here's a guide to renting one and where to shoot in Hong Kong.

What is Qipao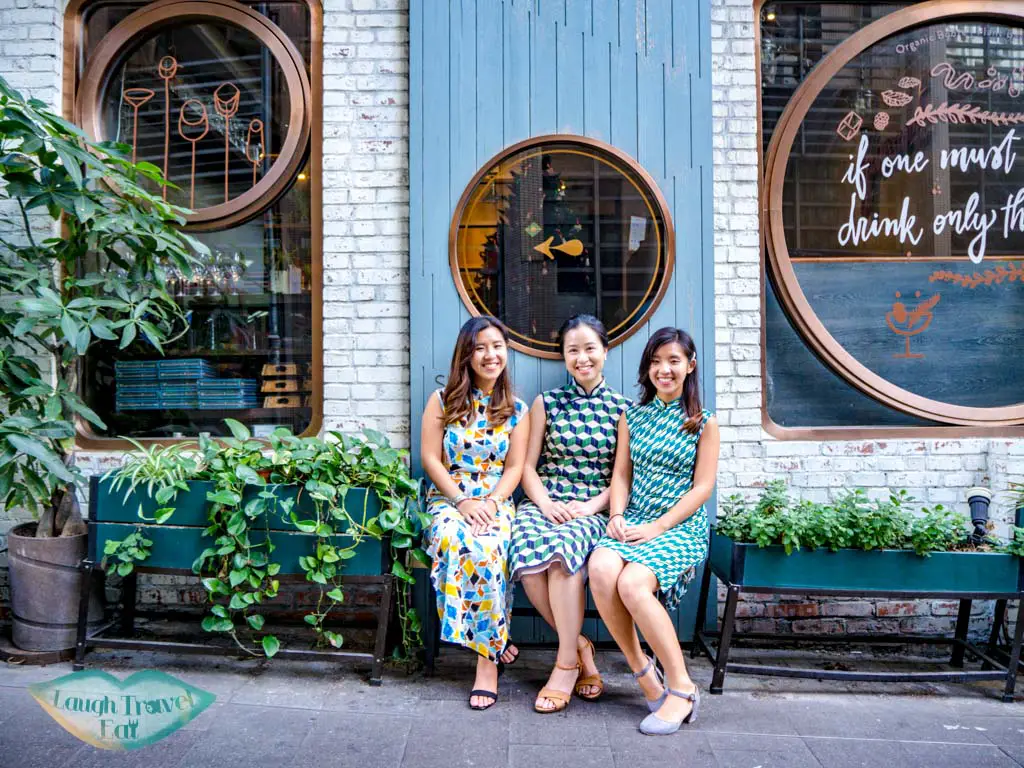 Qipao, as said above, is a style of dress that started in Shanghai and became popular in Hong Kong. It is said to be a fitted version of the ill-fitting Qing Dynasty 'pao', hence the name qipao. The style came to Hong Kong as seamstress flea from Shanghai in WWII and became popular for the working class. Its characteristic includes the collar and button, the fitted style, as well as the split, though its length varies from above the knee to ankle-length.
Traditionally, qipao are handmade according to the client's measurement, who also handpick which fabric to use. Qipao making is an art that's slowly becoming extinct as the need for it is in decline coupled with lack of new talent.
In the past, ladies will usually have one or two qipao in their wardrobe made from cotton in floral prints for daily uses, and another in silk for special occasions. Nowadays, they are often reserved only for wedding and banquets. It is uncommon to see even the older generation wearing qipao around Hong Kong, unlike with kimono and hanbok.

Qipao Rental options
There are quite a few options when it comes to qipao rental in Hong Kong, but on average the cost is around 300-400 HKD. It is worth noting that almost all of the places have a selection that are dependent on your size and first come first serve, as each one is unique. Some also provide accessories and handbag for rent (included) to complete the look, but not shoes so definitely remember to bring your own. The best styles are light coloured heels!

Yan Shang Kee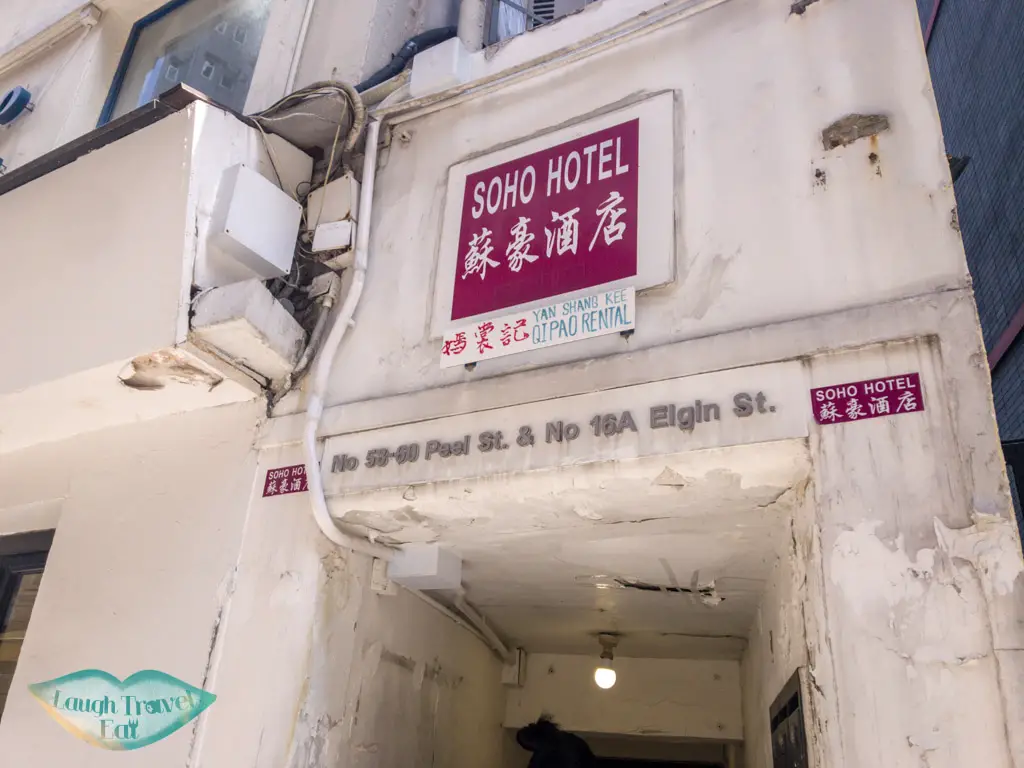 Run by a local girl, Yan Shang Kee boasts the largest and most authentic collection of qipao for rent. With no set holiday and direct reservation only, it's best to book well in advance (say 1-3 months) to make the most out of the day. Located in Soho, the small studio is a quaint space brimming with qipaos and accessories of yesteryears. At 380 HKD, it is on the more expensive side of the scale but also include hair styling and accessories for rent.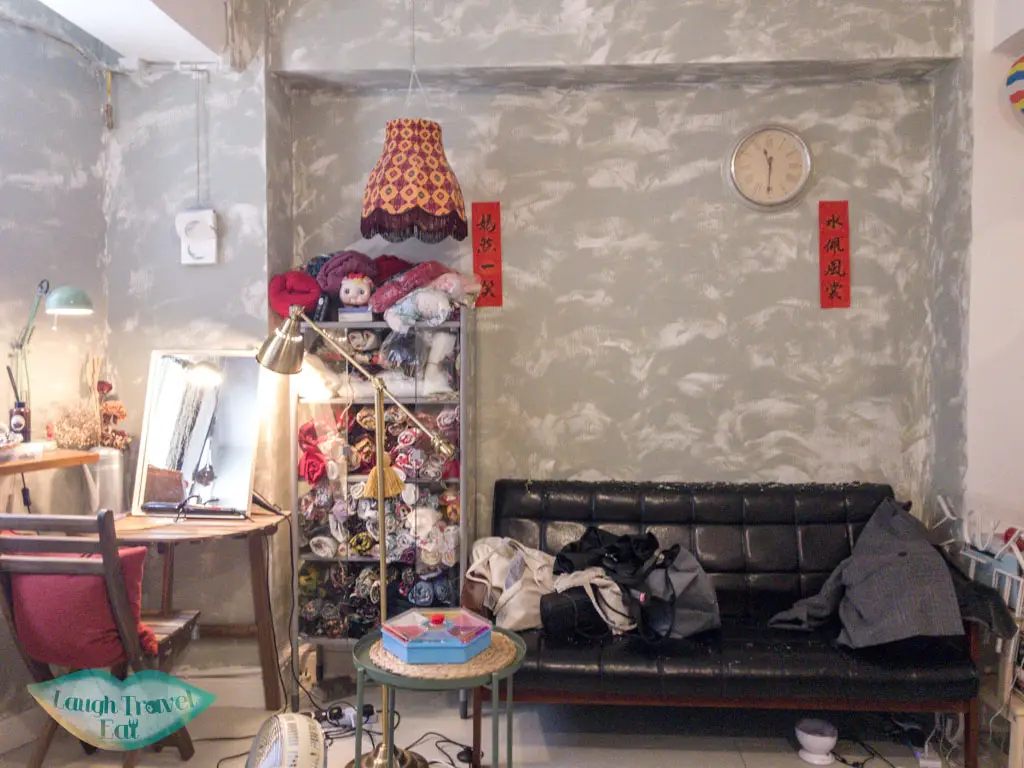 It is recommended to arrive early to make sure you have enough time to choose a qipao and get your hair done. Yan Shang Kee's location in Soho is up the Mid-Level Escalator, so definitely budget in more time to go up. I also bought along my own make up to DIY there, and can recommend that you do the same.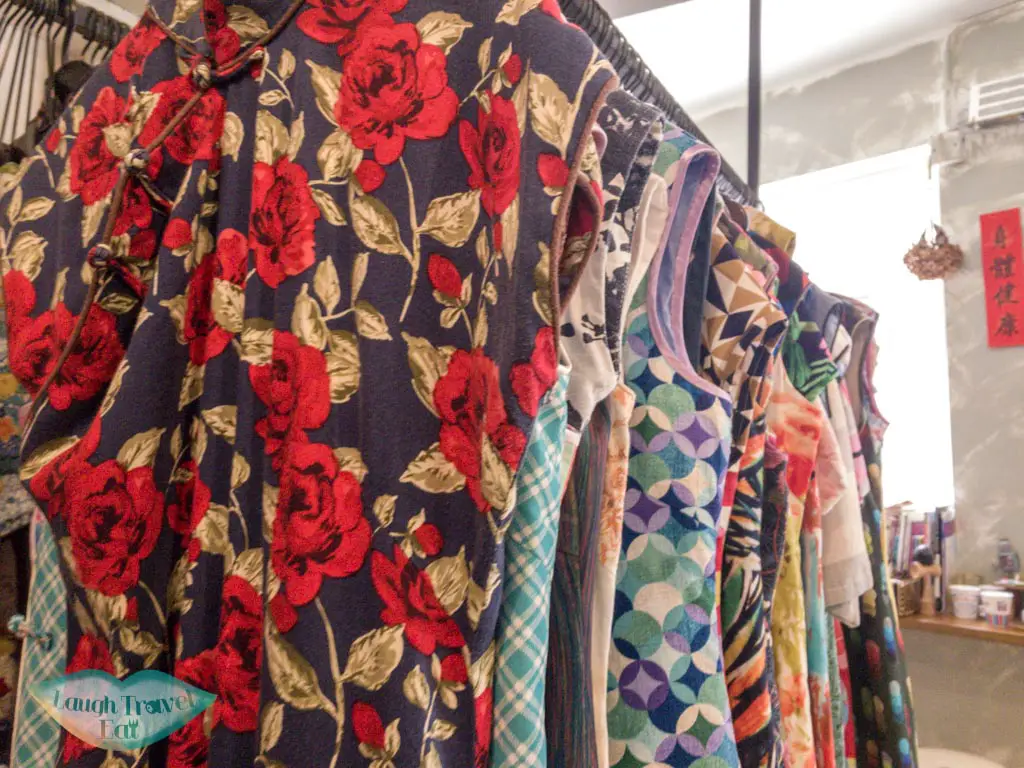 We were allowed to try on two qipao and decide on which one we want to go with, so take your time and choose one to your liking. The main reason for booking well in advance is to get a morning time slot so that not all the best qipao are taken. After measuring our sizes, we were told which ones we would fit and there are a variety of styles. There is a lighter fabric that is more comfortable to wear, as well as a stiffer, sturdier one that provide a better support in terms of shape.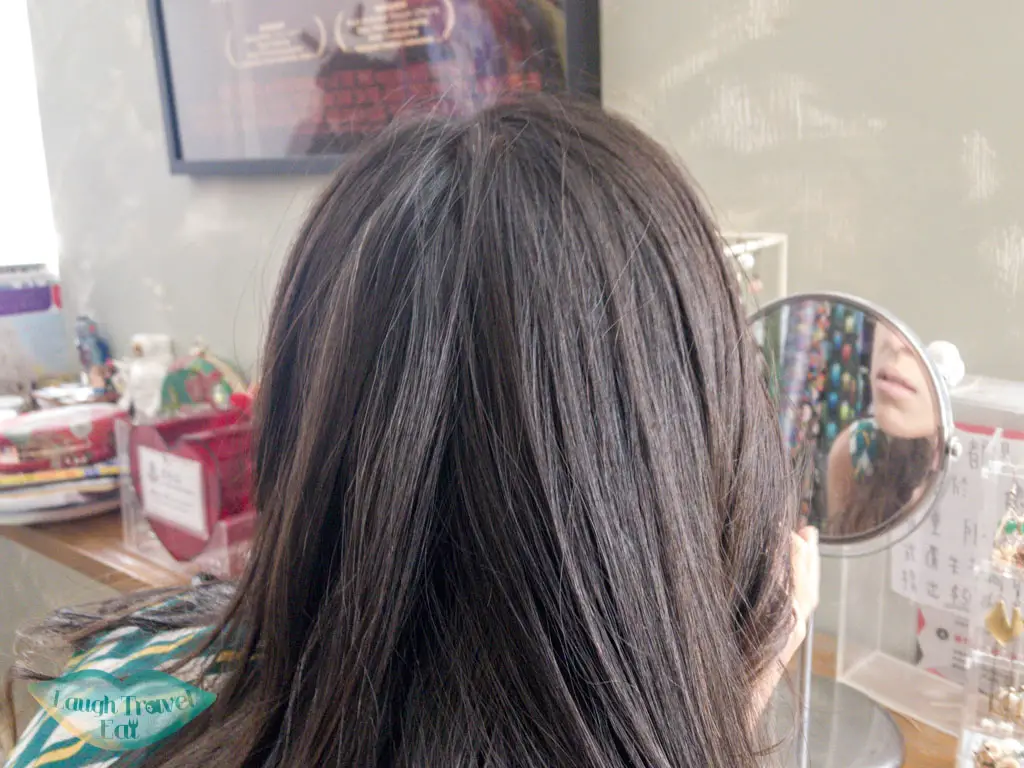 I am particularly impressed with the accessories and handbag collection she has, which are all beautiful and vintage. She also did our hair expertly in very little time – and the three of us was dressed and ready to go within 40 minutes or so.

The fee is a flat rate no matter what time your booking is on the day. We were able to leave our clothes and bags at the shop, which also acted as our deposit. The latest return time is 18:30, so be sure to keep your eyes on the clock!

To book, email Yan Shang Kee directly or facebook message them. For the hours, it's best to follow them on social media, too. They also offer qipao making starting at 3800 HKD.

Cost: 380 HKD per person, include hair styling and accessories rental
Address: Flat C, 1/F, 16A Elgin Street, Central, Hong Kong
Opening times: 9:00 – 18:30
Website: https://yanshangkee.wixsite.com/yanshangkee/

Klook
If you prefer to book online without going back and forth, Klook also has qipao rental packages. It is also located in Central and much closer to the MTR station, with good reviews on Klook.

Cost: 324 HKD, 300 HKD deposit, with hair styling and one accessory
Address: Flat 402, 4/F, Kam On Building, 176A-F Queen's Road, Central, Hong Kong
Opening times: 9:00 – 19:00, last rental 15:00

Yeechoo
Also bookable on Klook, Yeechoo is a clothing rental startup in Hong Kong that also rent qipao out for the day. However, choices are much more limited with only one rack of qipao available to choose from.

Cost: 299 HKD, 200 HKD deposit, no hair styling but include accessory rental
Address: YEECHOO 1/F, 128 Wellington Street, Central, Hong Kong
Opening times: Mon-Fri: 11:00-20:00; Sat: 12:00-19:00; Sun: 12:00-16:00; Close on public holidays

Where to take photos in qipao in Hong Kong
To recreate the sense of by-gone era, there is no better place than Central and Sheung Wan. We ended up shooting for six hours on the day, but you don't have to. However, if you want to, here are all the locations we stopped at:

sorry if this turns into a photoshoot of me 🙂
> For more options, see my top Instagrammable spots in Hong Kong

Tai Kwun
Whether it's the inside of the former Central Police Station, the front of the Prison or the prison yard wall, there are plenty of great places to take qipao photos in Tai Kwun! It is also fairly close by and a natural first stop.

Pottinger Street
Just across from Tai Kwun on Hollywood Road, Pottinger Street's unique stone steps make for the perfect photo backdrop for the vintage vibe.

Man Mo Temple
The nearest temple with beautiful light streaming down, this is the perfect place to get a more Chinese themed and cultural photo.

Around Sheung Wan
Once you are at Man Mo Temple, you are already in the Sheung Wan area. Look out for the stairs near PMQ.

PMQ
The former Police Married Quarter is another nice place to take some photos in a building, with the corridors facing each other that gives a more modern vibe to the photo.

Hollywood Road Park
With some traditional Chinese garden architecture, Hollywood Road Park is good for outdoor nature shots while still being in the city.

Western Market
Another beautiful historic building, the Western Market is a good stop to drop by before getting on the tram.

Tram
Get on the tram at a quieter hour and take some atmospheric photos inside.

Instagram Pier
If you stay on the tram heading east until the end, you'll be able to reach Instagram Pier. It's definitely the best place for sunset and has a great backdrop with the view of Kowloon.

Pin me!

Pin me!