Last updated on May 19th, 2020 at 11:14 am
Have you always wanted to walk the borders? You can get pretty close to hiking between Shenzhen and Hong Kong along Robin's Nest. Not only does the hike offers a beautiful view of both cities, it also doubles up as history walk as it goes past some WWII relics as well as a former mine. The full extent of this hike is only possible recently as the government opens up previously military restricted zone, and here's how to hike it:
Robin's Nest hike summary: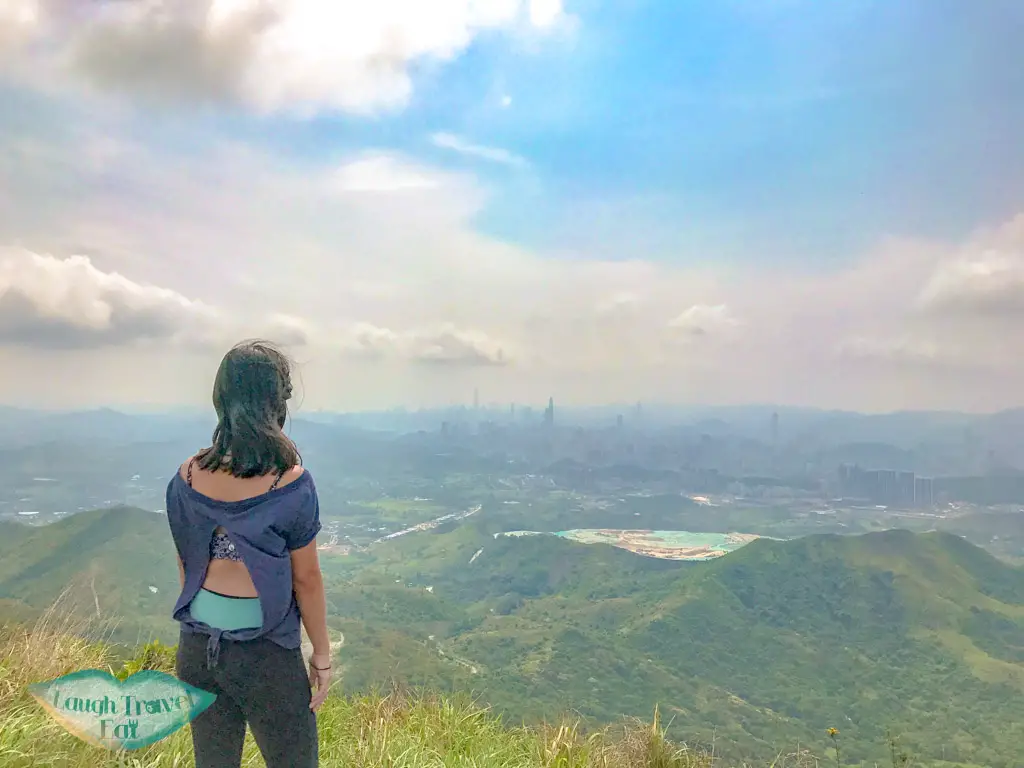 Difficulty: 4/5
Time taken: 5-6 hours for the full hike, early exit and later start also possible along the trail
Pros: in addition to hiking views, you also get to see WWII relics and an abandoned mine (at least the outside of it)
Cons: it's quite far so be prepare to spend some time getting in and out
Tips: wear long trousers because the trails has lots of hedges, and bring lunch/snacks!

Getting to the trail start of Robin's Nest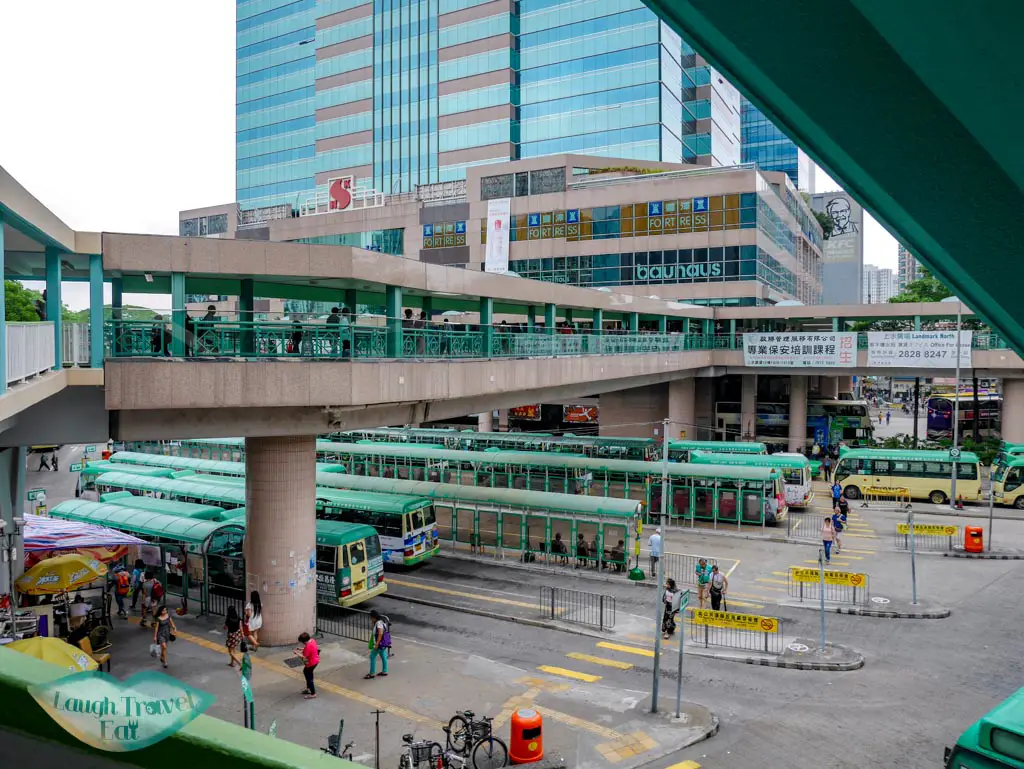 Get off at Sheung Shui (penultimate stop on East Rail line) and exit A4 and walk across the skywalk to the Minibus station.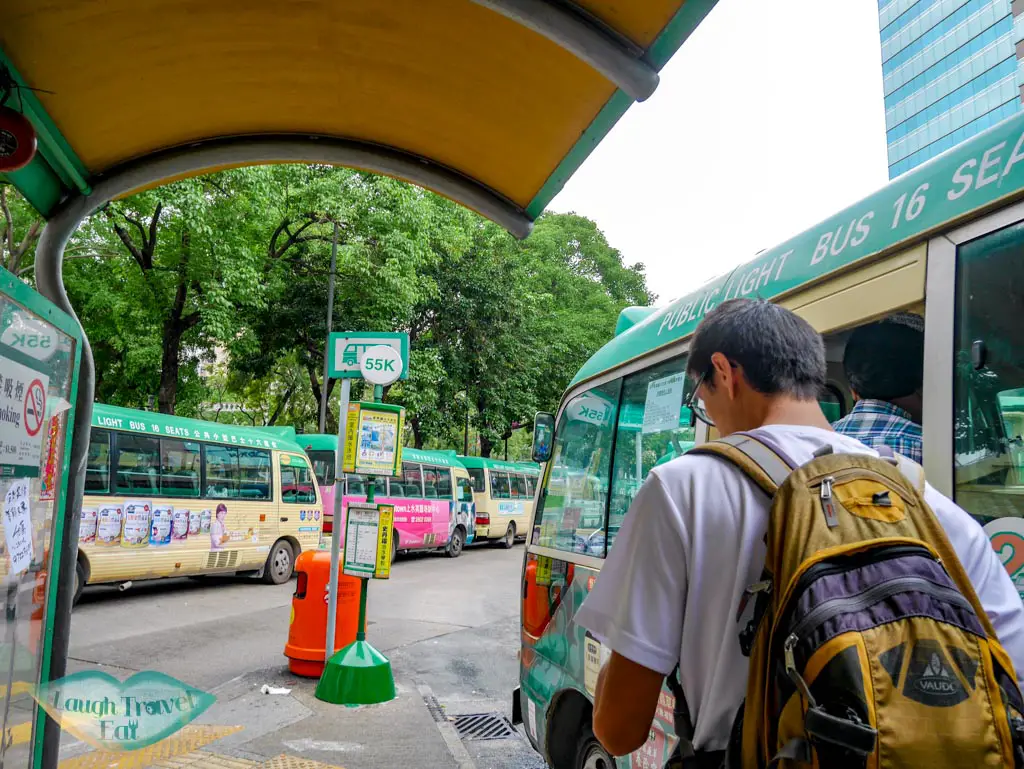 Take 55K and get off at Tam Shui Hang Village, this took about 45 minutes as the trail start is near the Shau Tau Kok border.

If you get off at earlier stops, there are trails that go up from Sha Tau Kok Road up to Robin's Nest. In case you want to, the stops are Tong To, Nam Chung, or Ma Tseuk Leng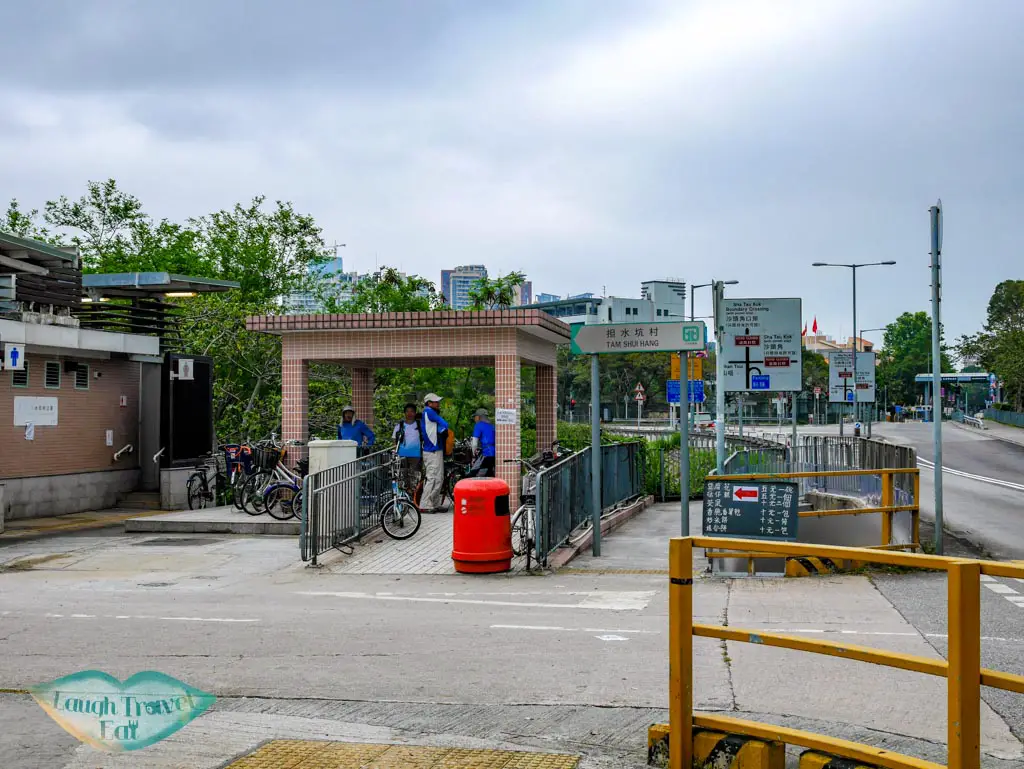 The trail start is a little difficult to find – take the road that goes into the village by the public restroom – which is also the last toilet you'll see in the next 5-6 hours.
Stay on this road and carry on left at a junction until you reach the end.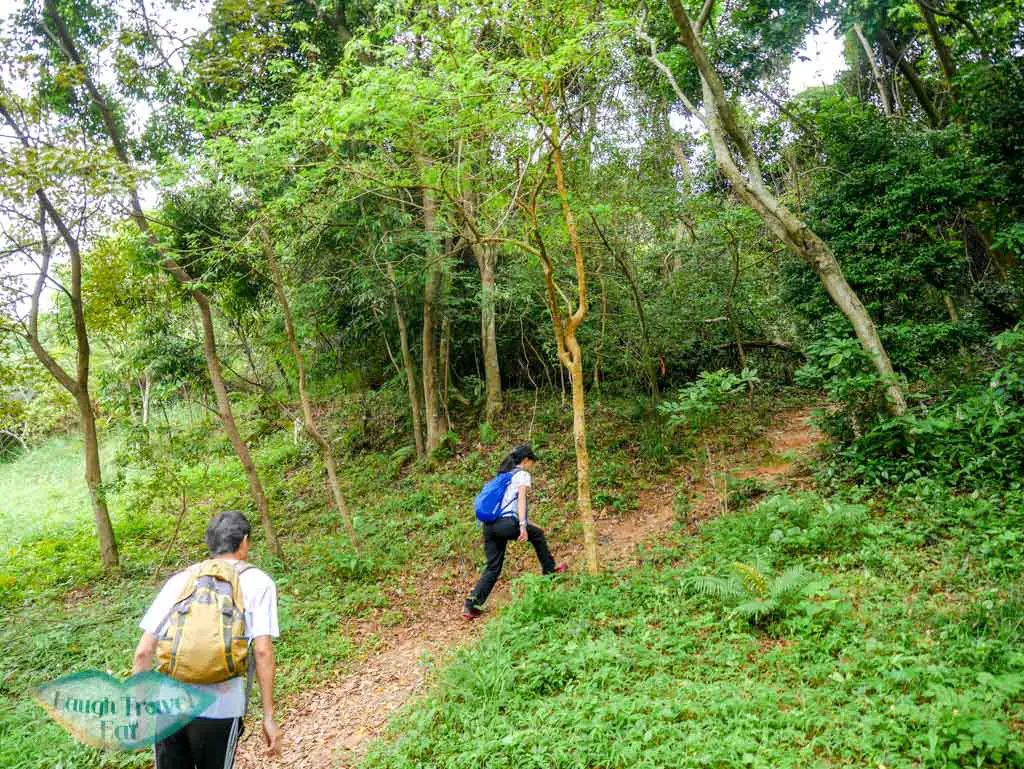 A ribbon tied on the trees should mark the trail start, but if you can't find it, make sure you download an offline map (I recommend OSMAnd) so you can use GPS to find it. You can also have a look at my vlog which shows how we did the hike.
Note: follow the ribbons when in doubt!

Robin's Nest hike
Not too far into the trail, we already come an abandoned structure from WWII, there are even trenches where people used to hide.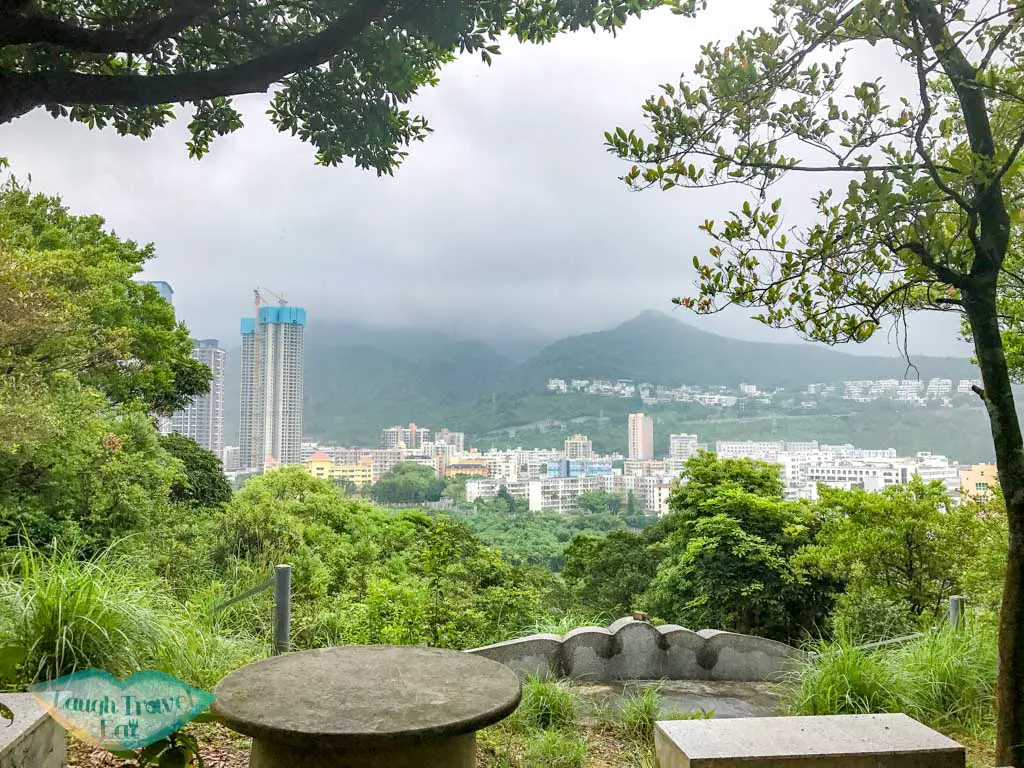 At this stretch, you can see Shenzhen very clearly with all the cities, whereas Hong Kong's side is all countryside.
As the trail continues, the uphill stretch consiste of stairs and slopes, where we walked past the transformers.

Around ⅕ of the journey we reached Ah Kau Kok at the top and found an abandoned house. Be careful of broken glass littered around.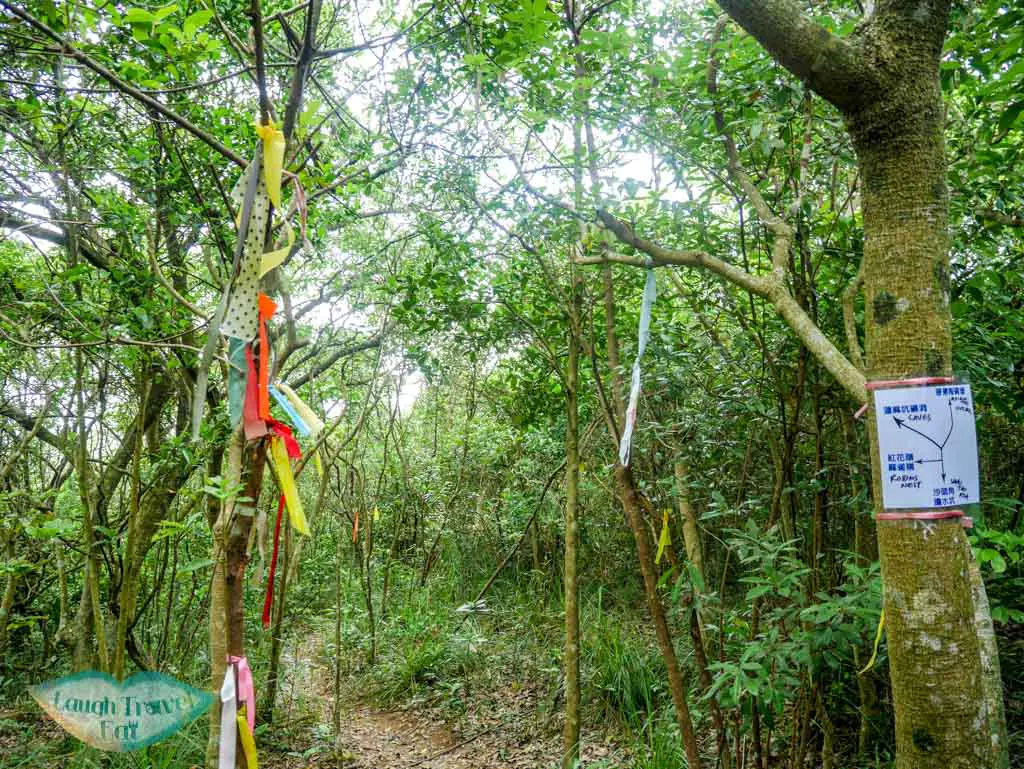 Going down from the building is also a little scary, we had to hold on to the trees. This lead us down to this part where there's a laminated rough map on the trees to show the path ahead. We are headed towards the caves.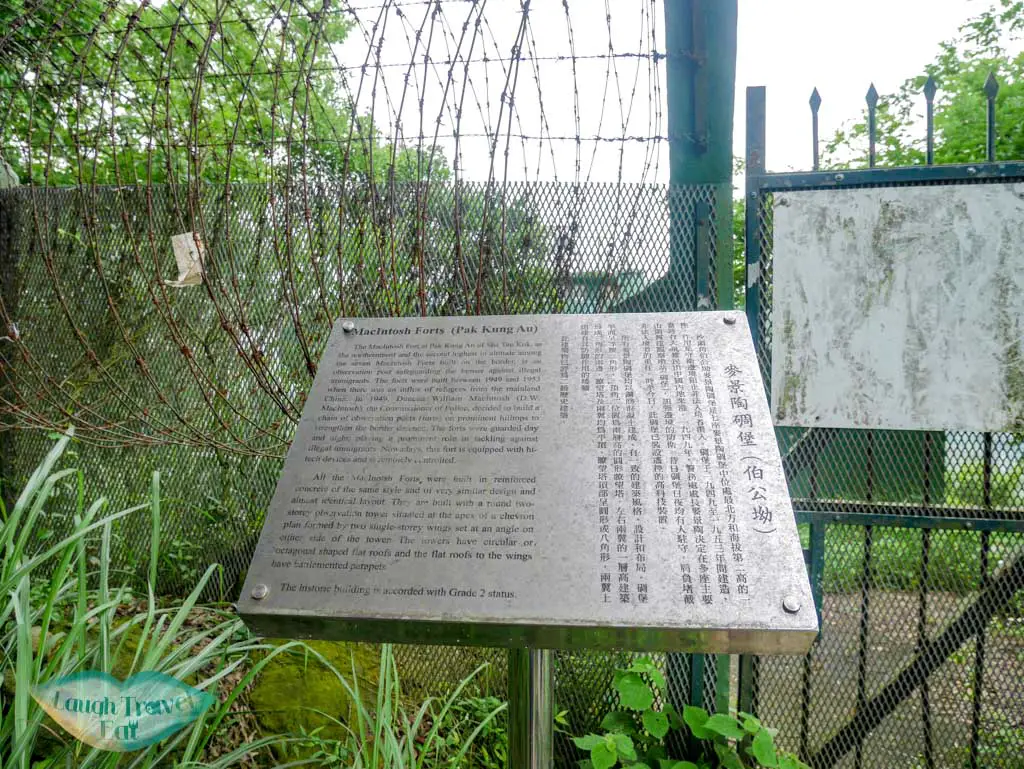 Next we arrive at a former border station – the MacIntosh Fort, but that's not the main route, so we had to double back.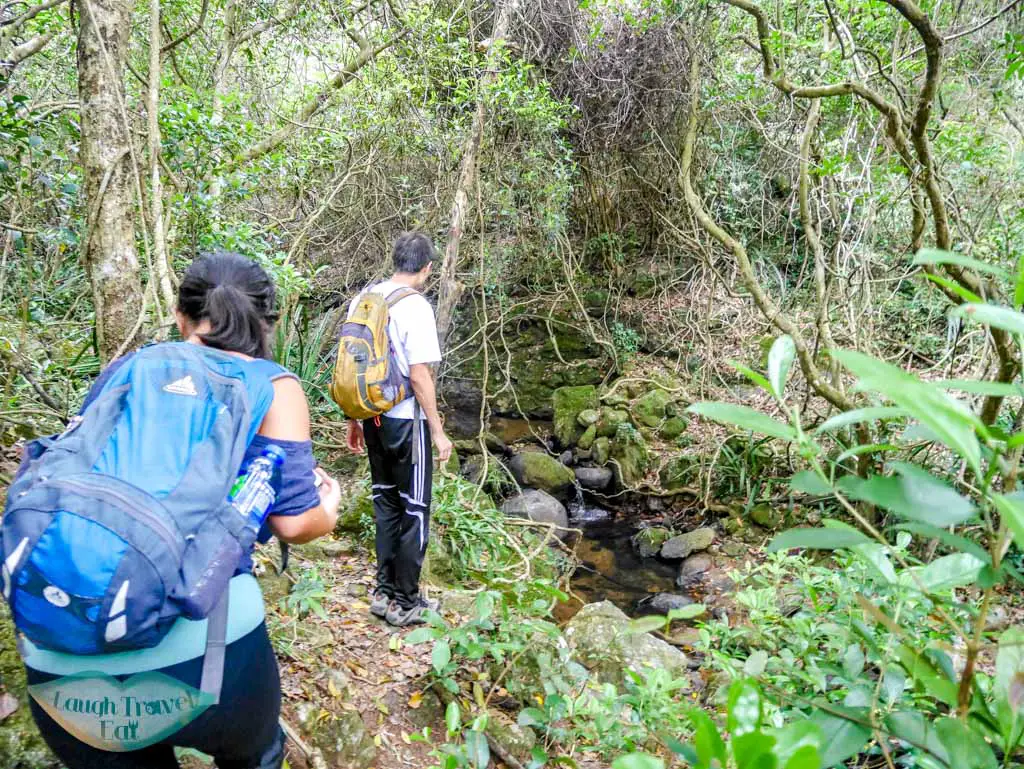 Ma Hang Lead Mines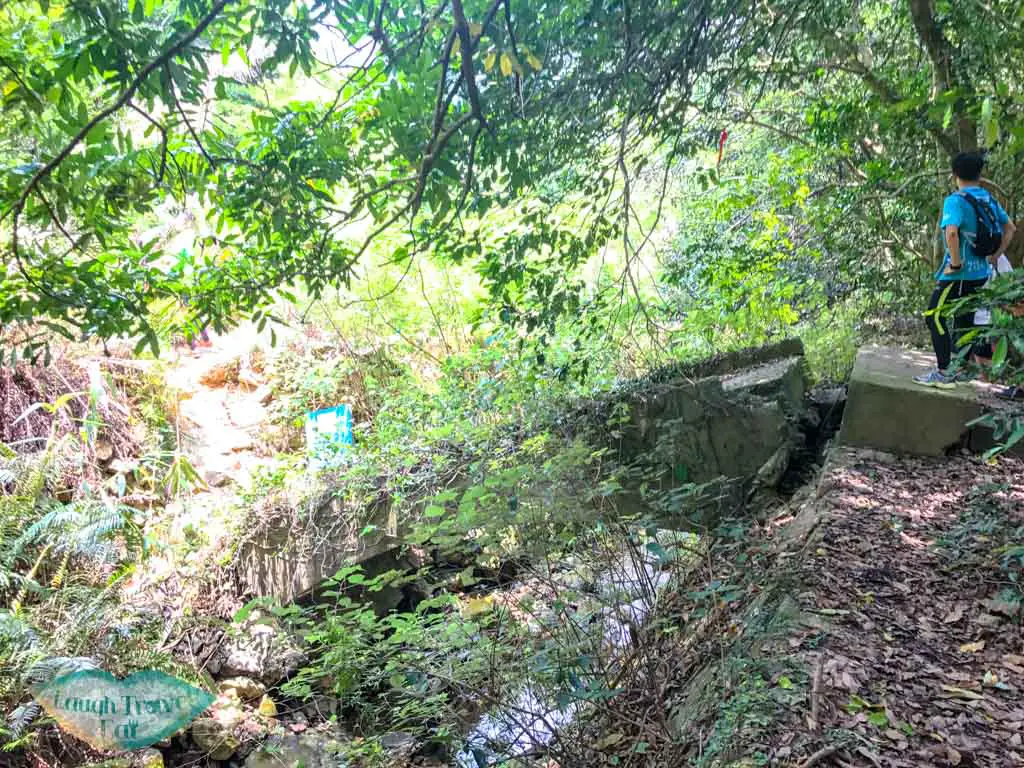 After crossing two streams, we found some more abandoned buildings and a broken bridge – which we did have to cross. On our hike, we ran into a group who took us along with them to see the abandoned mines!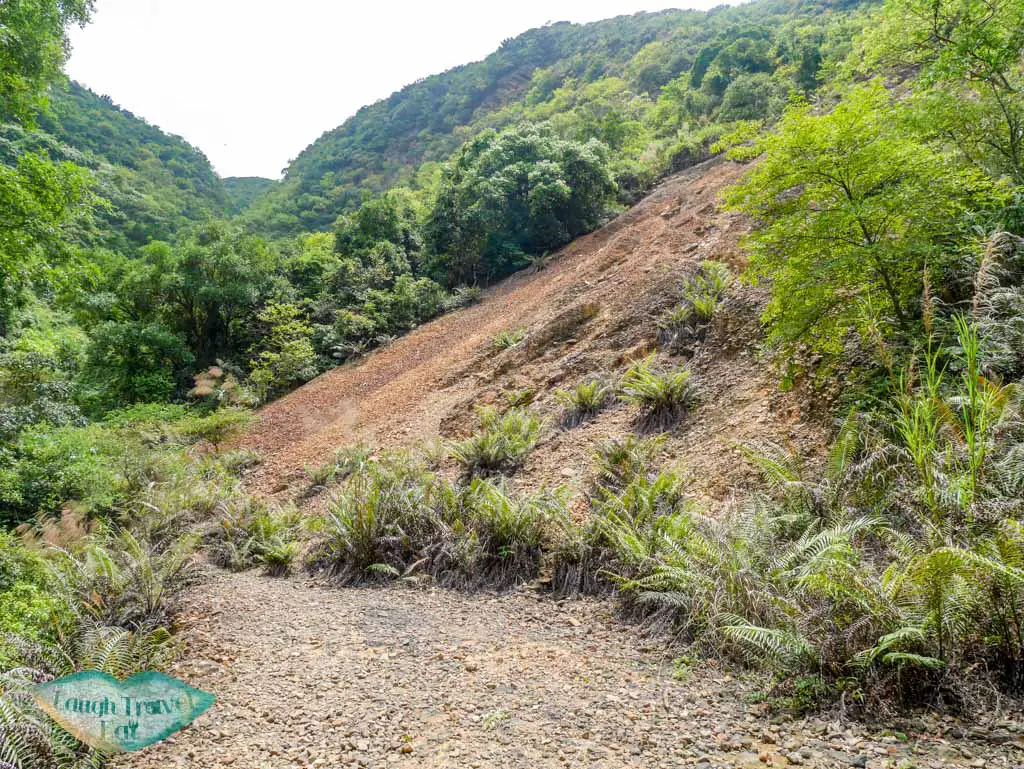 There are two options to reach it: climb up a pile of soil or take the stairs. We took the stairs and found ourselves at Ma Hang Lead Mines. It was blown up during the WWII by locals so it won't be used by Japanese.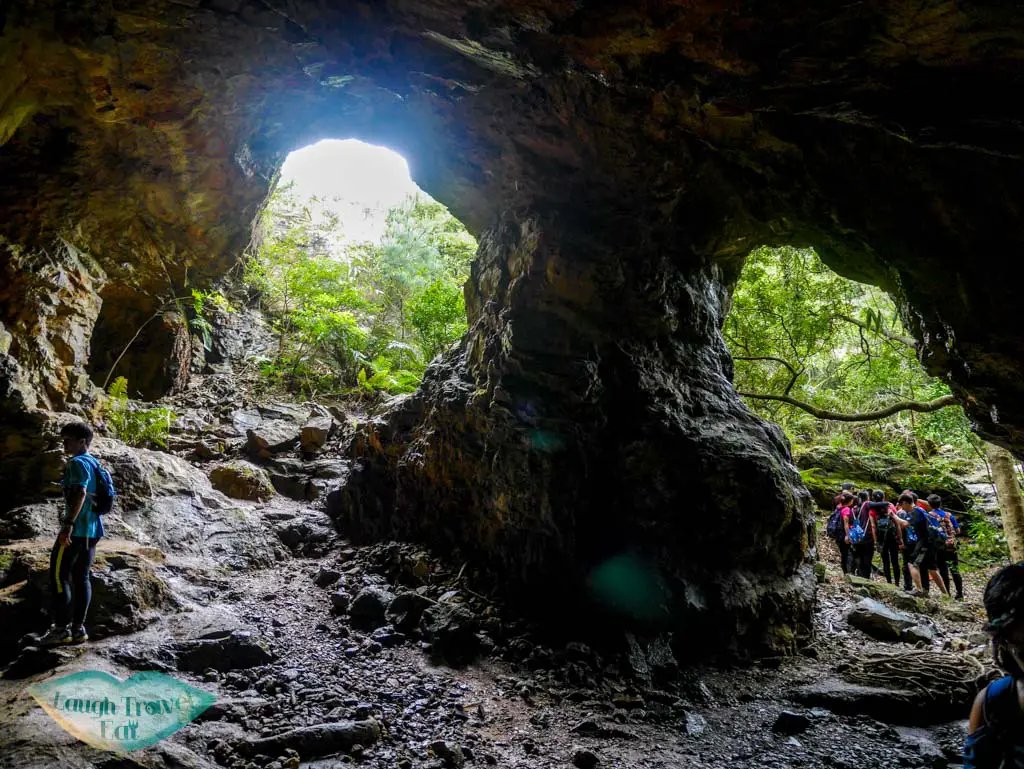 From the mines, we carried on up and found a spot for lunch. Then, it's finally time to go to Robin's Nest!

Going up to Robin's Nest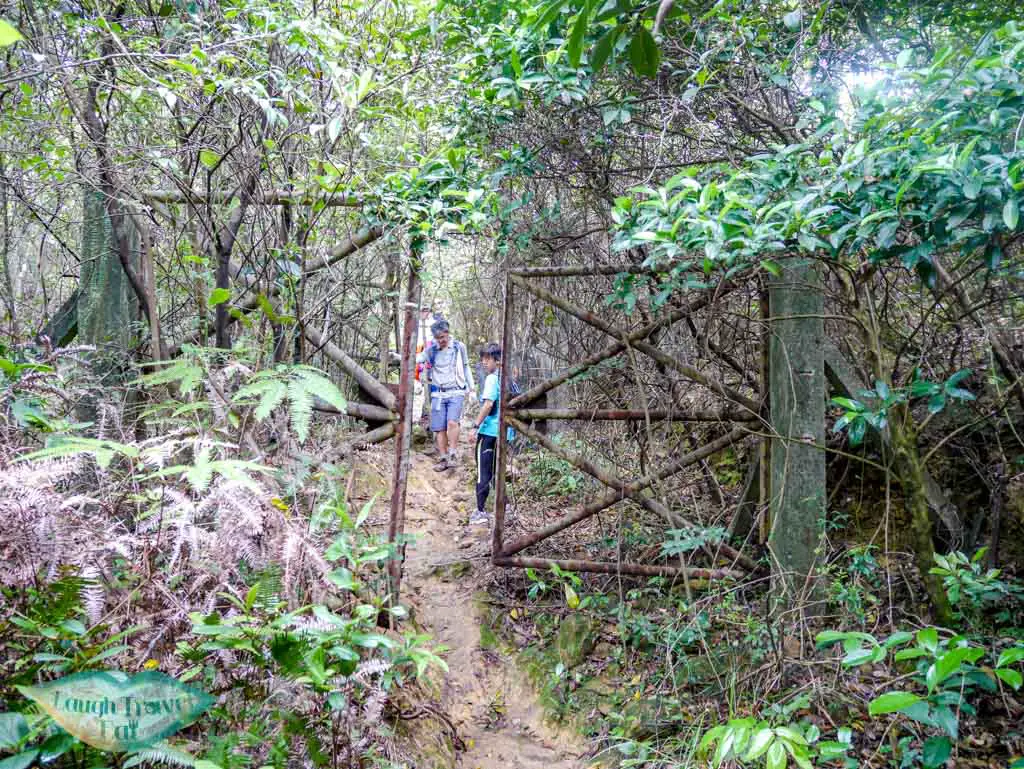 Here is where you'll encounter two sets of opened gate, which marked the former military zone.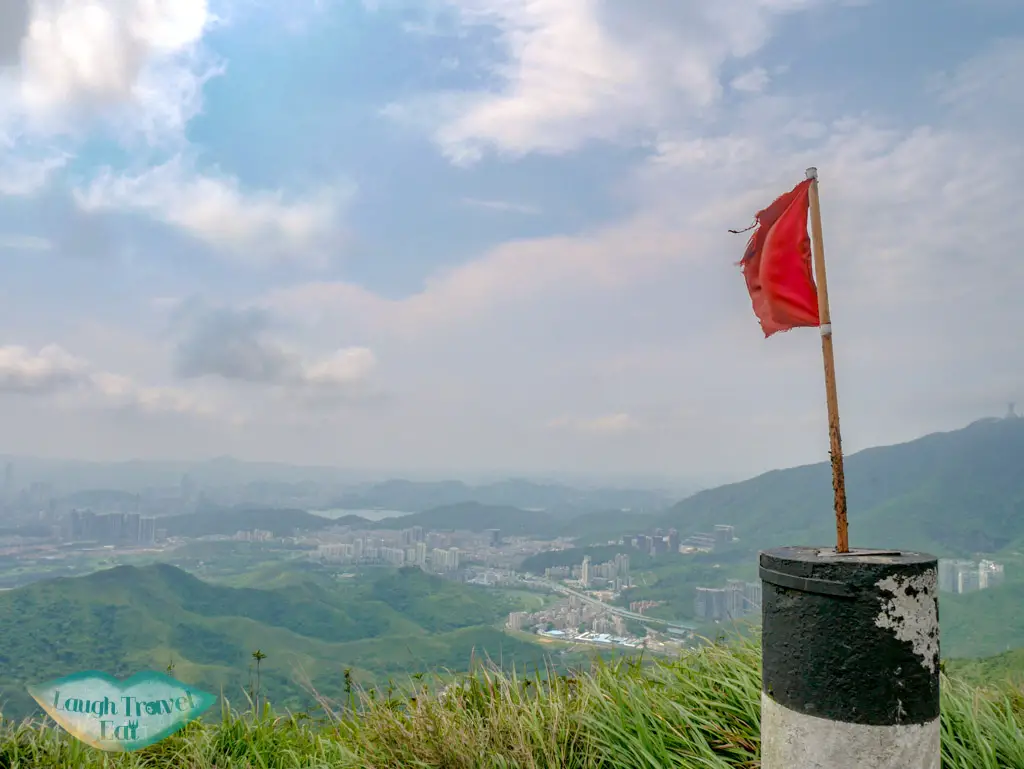 At the top, the border is unclear but Shenzhen is the built up part. Then it's time to go back down towards the Hong Kong side. It is a long way down…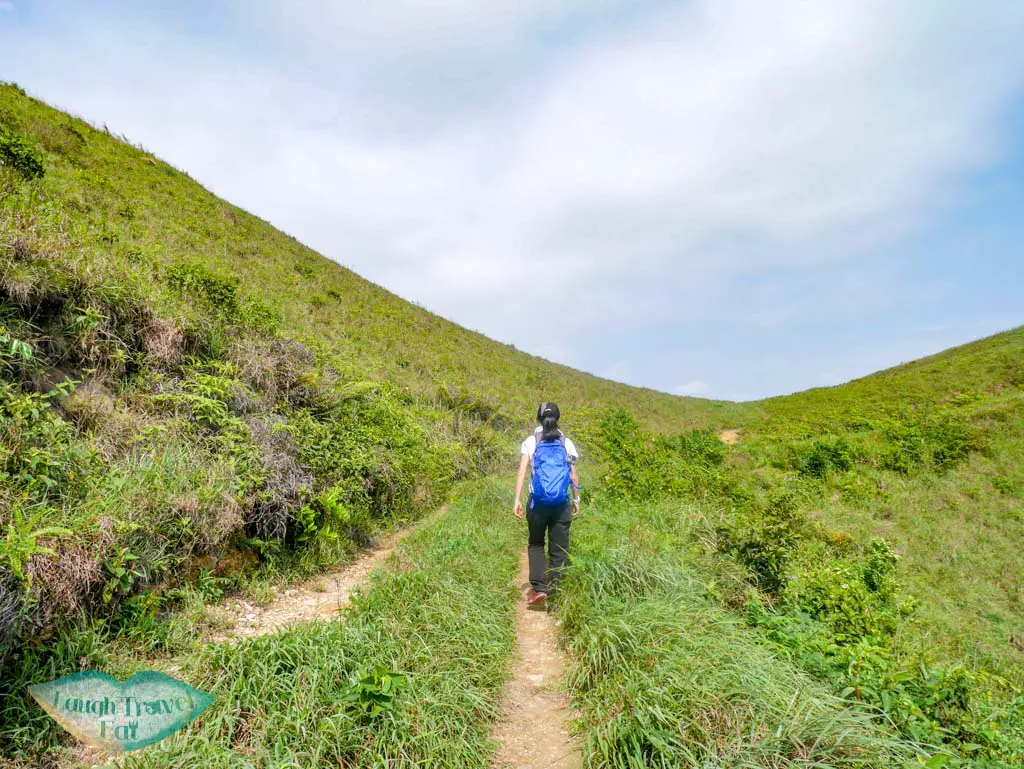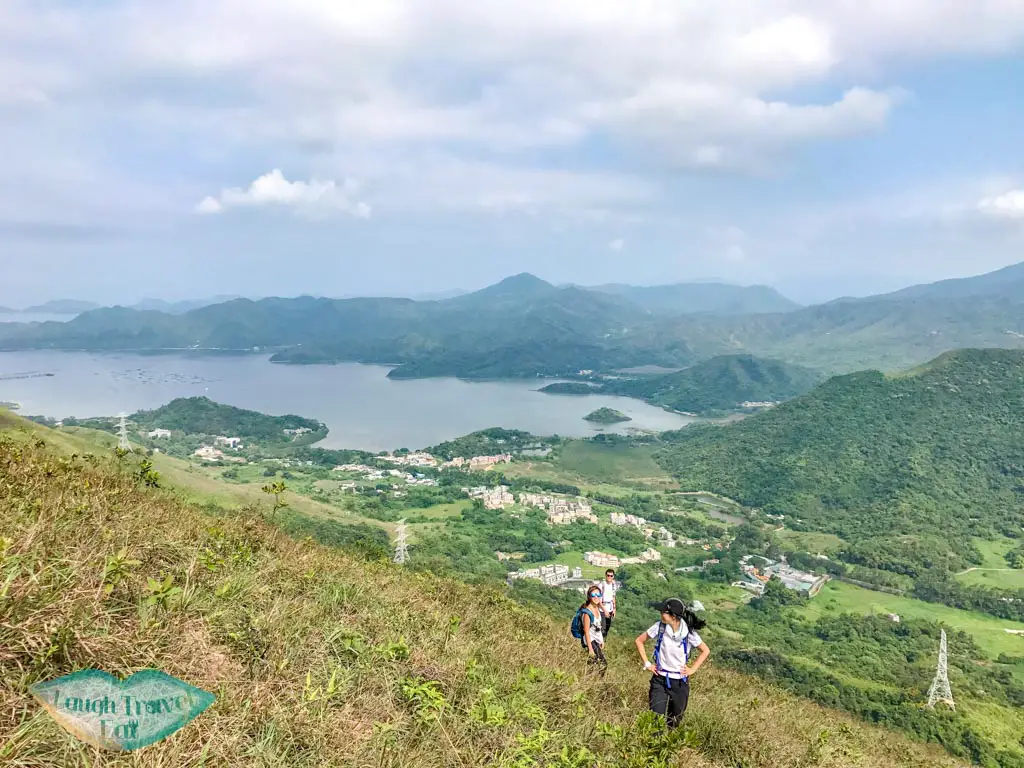 Once we reached the concrete stairs, it's almost to the end!

Ending the trek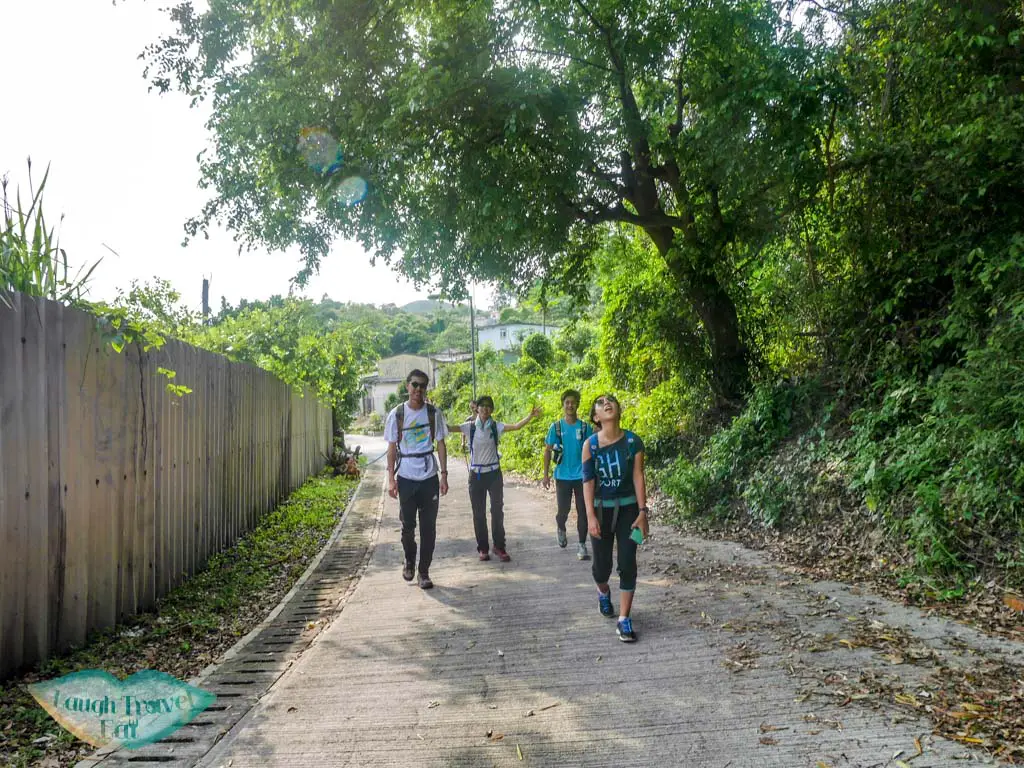 The path from Robin's Nest took us down to Shau Tau Kok Road, the main road in the area.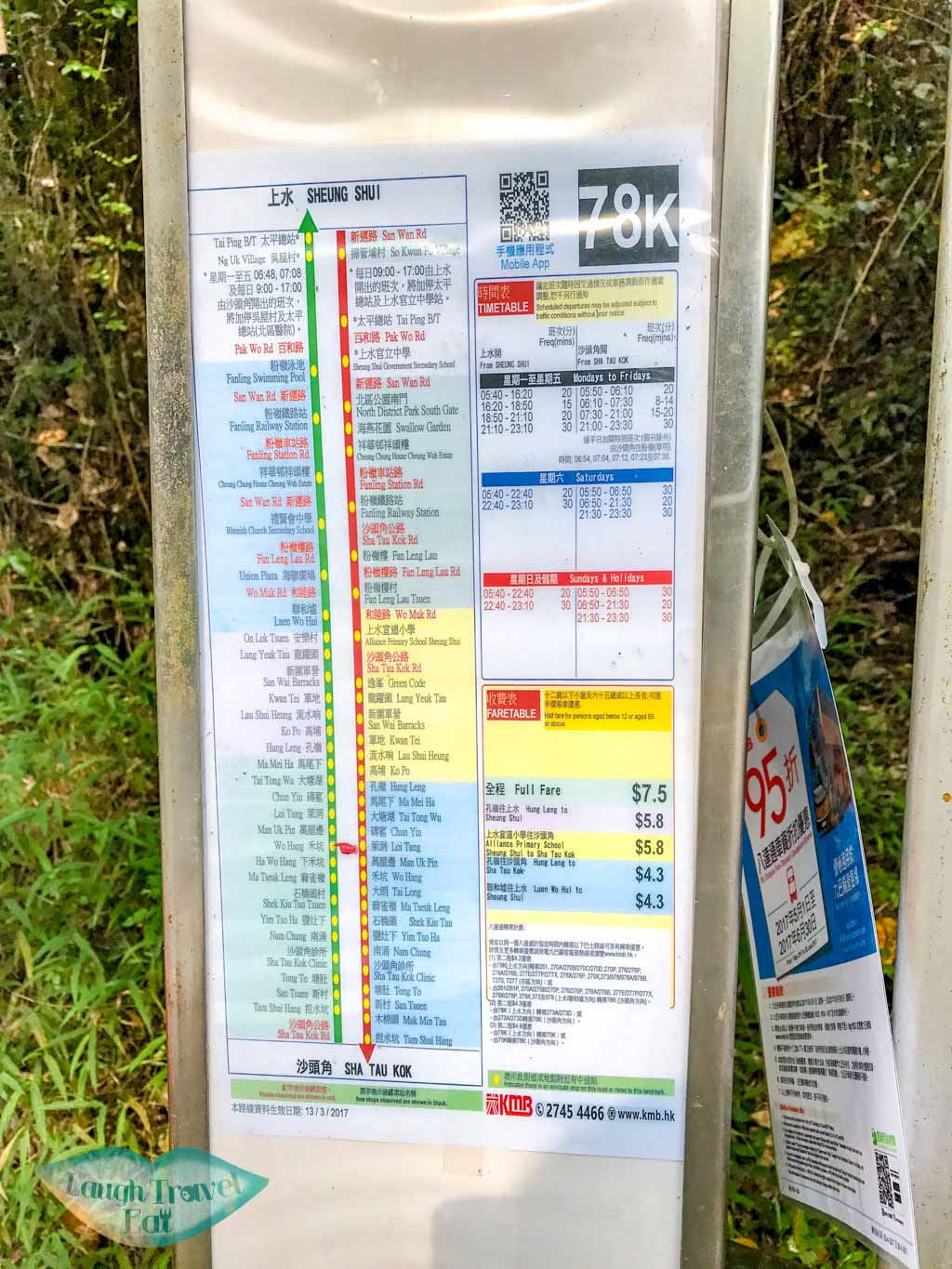 The nearest bus station is Wo Hang just a little further where we waited for the 78K bus back to Sheung Shui.