Staycation in Hong Kong certainly isn't something that people considered all that much before COVID-19. But with so many little corners and people living all over the city, a little escape into a different part on a Hong Kong Staycation might just be as interesting as traveling abroad. And honestly, who doesn't love a good deal and a chance to sleep in a beautiful room, soaked in a tub, and eat a buffet breakfast?
Slow travel is in and discovering a neighbourhood leisurely and deeply is something that the fast pace lives of Hong Kongers can learn. So if you have some holidays that you need to take, why not consider exploring a neighbourhood in Hong Kong in depth?

Note: a lot of these staycation promos only run until the end of August, and don't forget to read all the terms and conditions before purchasing vouchers/deal.
Harbourside city staycation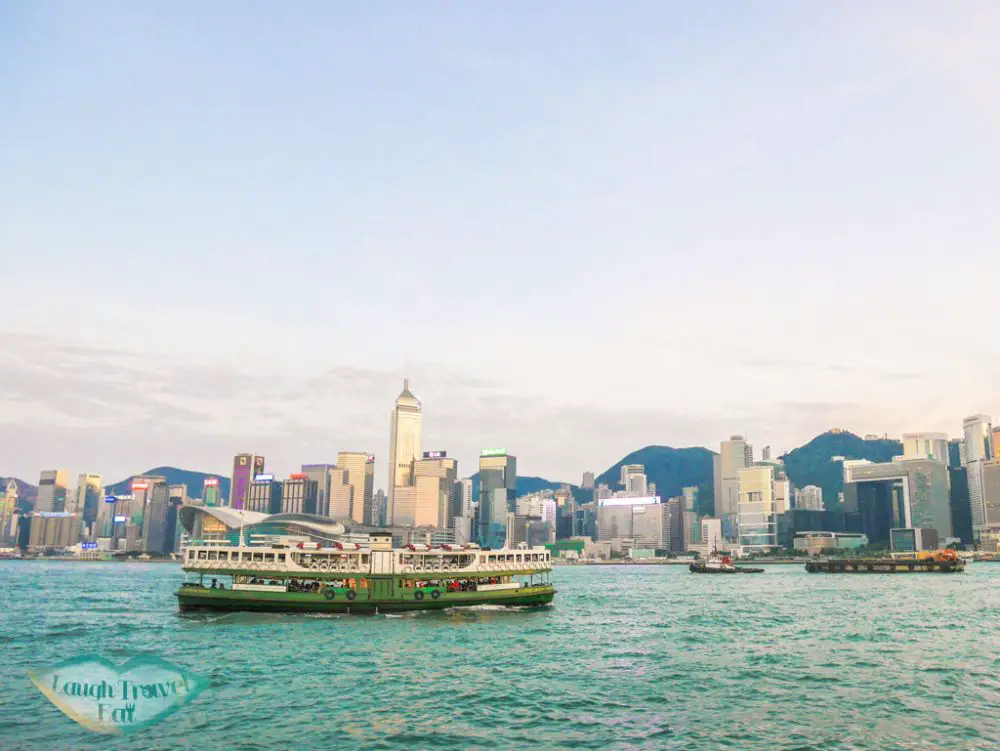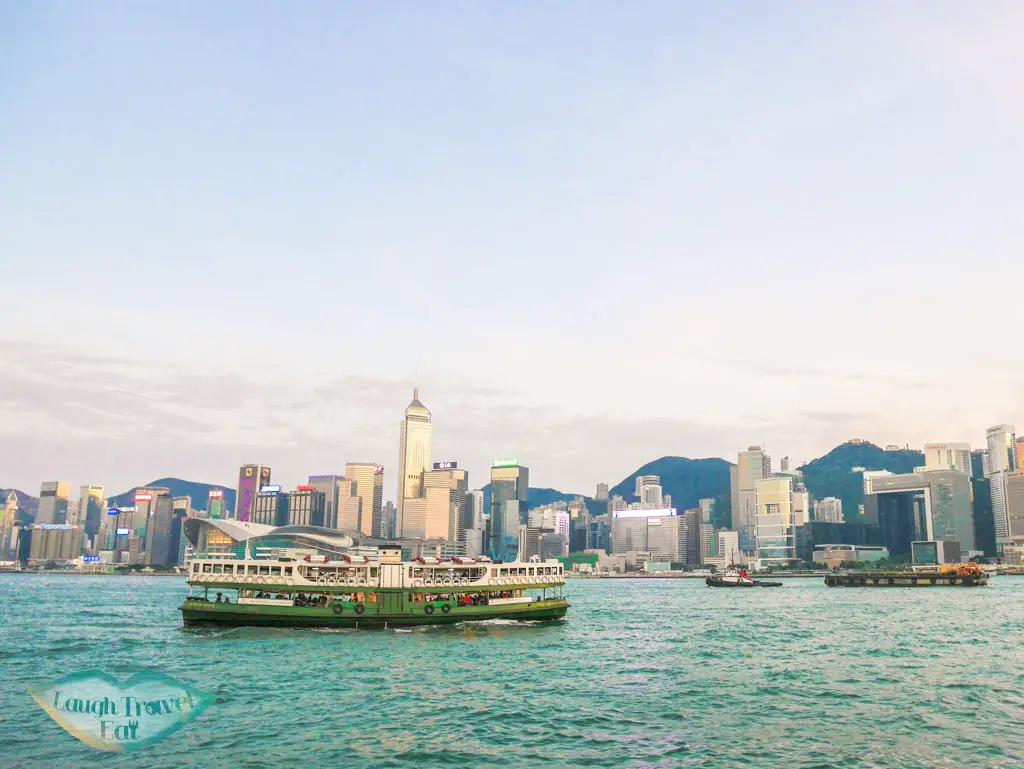 As someone who lives in New Territories, having a Victoria Harbour view, or just a great city view, from your room is a ridiculously cool concept for me already. Nowadays, you can get all that and more at some of the most top notch hotels in Hong Kong on their Hong Kong Staycation deals. Not only do you find a serious discount, they often throw in extra meal(s)! It's a great escape for couples, families, or bffs and here are some of my top picks:
Central Staycation: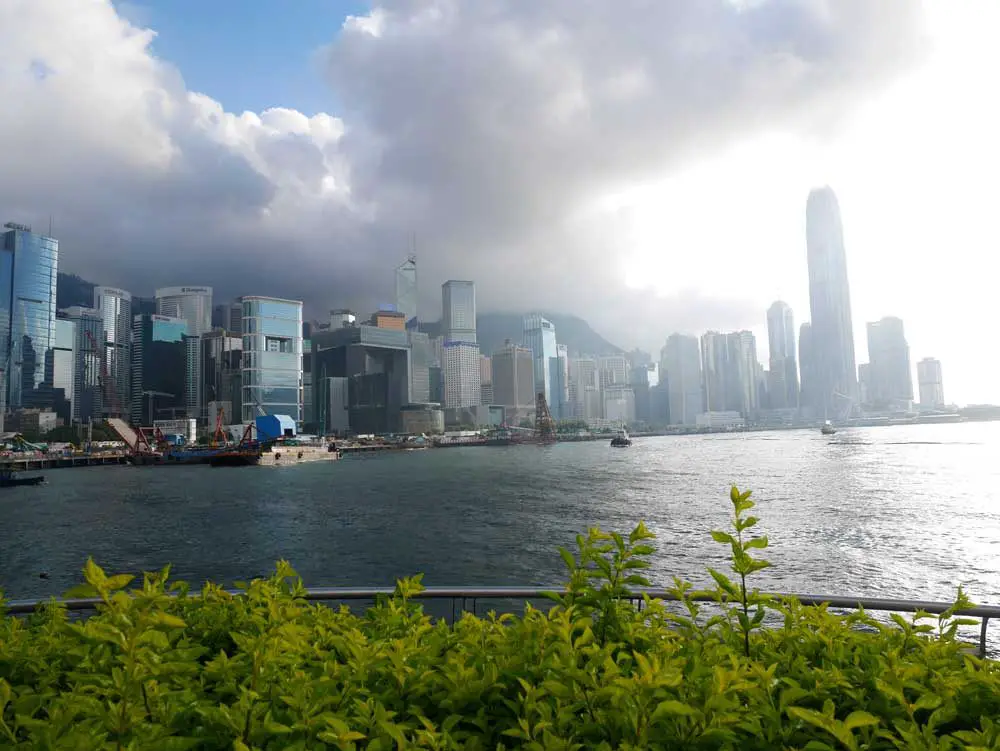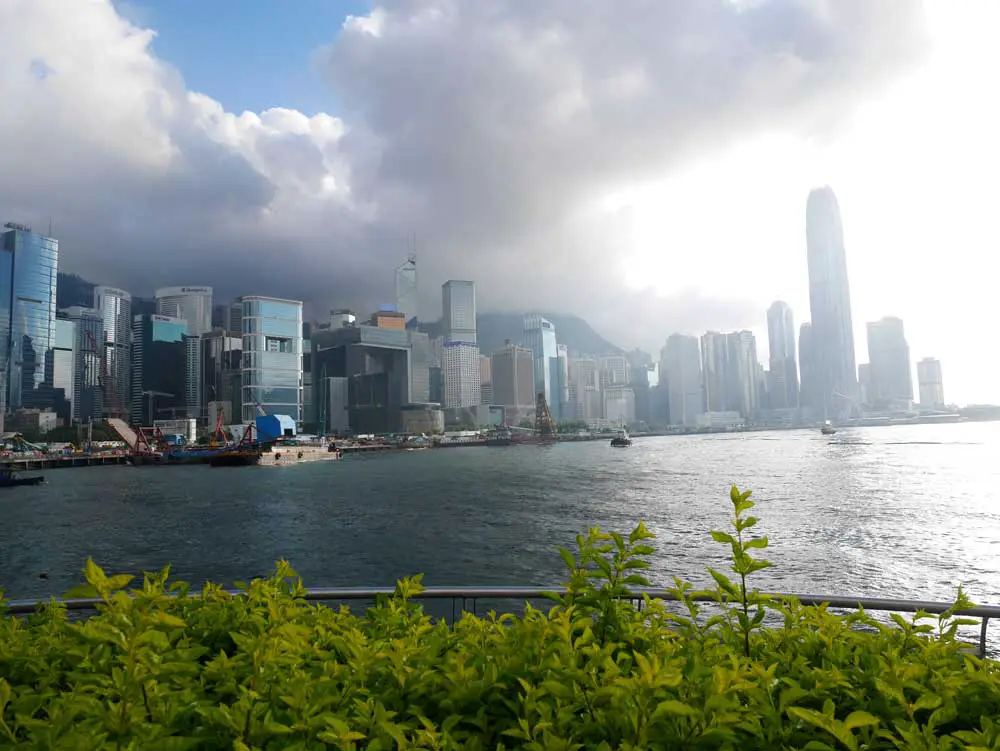 The Murray is now running a summer flash sale that includes 1 dinner, 1 breakfast, and 1 afternoon tea for HKD 3300 until the end of August.
Mandarin Oriental is a long standing top tier hotel in Hong Kong. Their staycation package includes free harbour view upgrade Mon – Thurs and next level upgrade, as well as buffet breakfast and dining credits for dinner. And you can bring your dog.

Tsim Sha Tsui staycation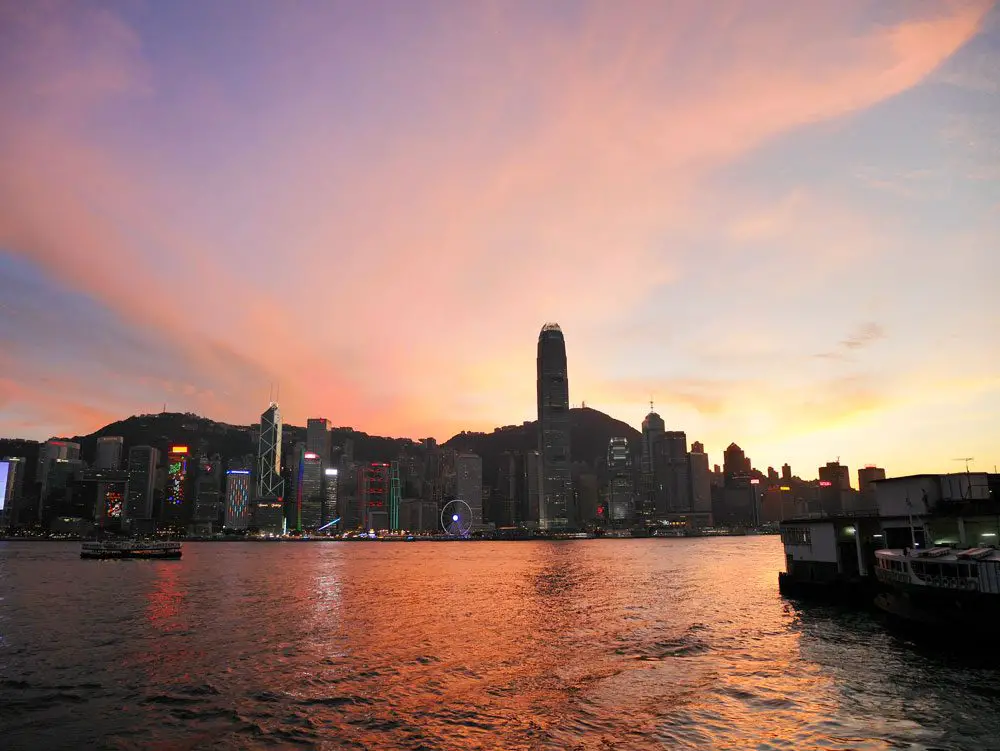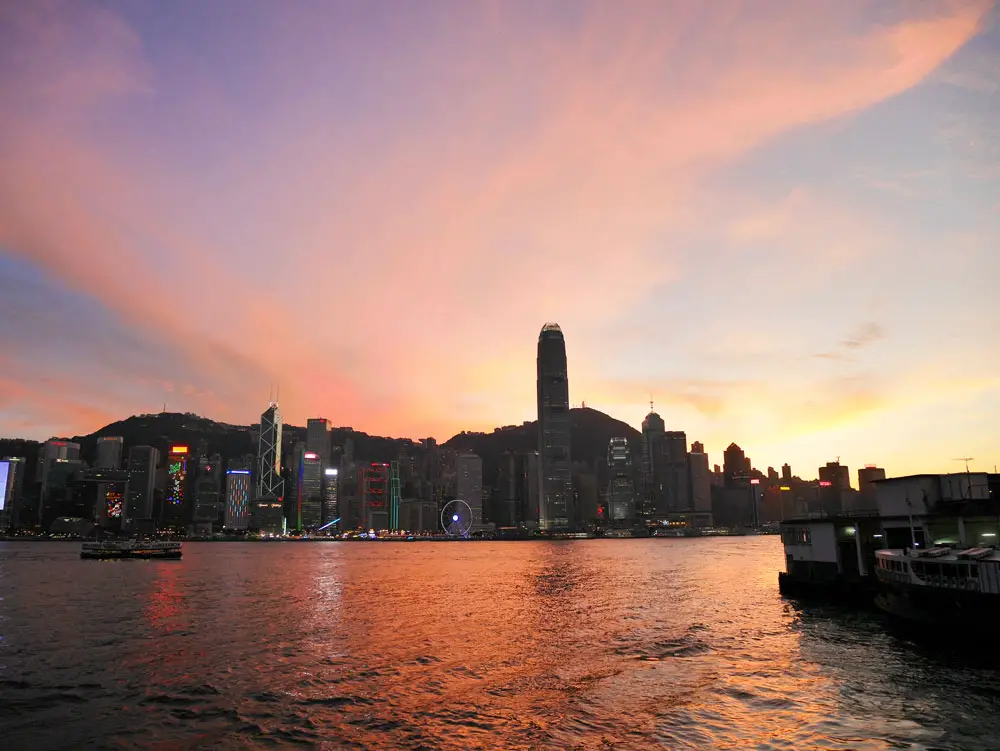 Another hotel with famed habour view rooms is Hotel Icon, which also has a range of offers including Durian Afternoon tea and day rate rooms.
The Gateway Hotel is a quiet and spacious choice with a variety of options. They are conveniently located by the Harbour City Mall near Kowloon Park as well. I stayed there under the Culinary Experience which includes an afternoon tea set and a shirmp tower!
Rosewood is one of the latest luxury hotels to grace Hong Kong, a trusted name in the hotel industry and now you can get a set dinner, buffet breakfast, and 25% off spa.
For a value for money staycation, Marco Polo Hotel by the Ocean Terminal mall is only 770 HKD with ocean view. While it doesn't include breakfast, it does include afternoon tea with cookies and jams to take home!
K11 Artus is next door to Rosewood and also offers sweeping harbour view room. In this special package, you get breakfast, artisan afternoon tea, as well as a one hour personal training session and 20 minutes hand treatment.
The New World Milleninum offers a breakfast and set lunch/dinner deal with free harbour view room upgrade Sun-Thurs.
Royal Pacific is a COVID-19 isolation choice, including 4 meals (Singapore themed) during your stay with a parking spot available for 24 hours (upon reservation). That said, harbour view room upgrade is subject to availability and check-in queue is reported.
Admiralty Staycation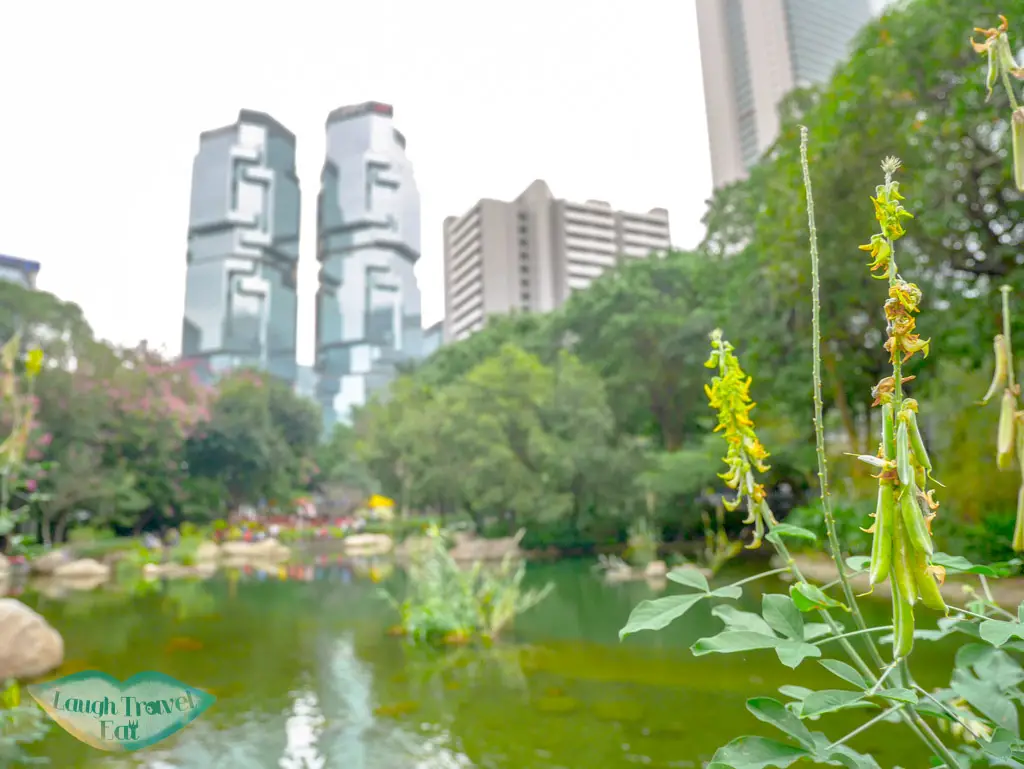 Conrad has a delicious buffet breakfast and dinner offer with free upgrade to the next room category whenever possible. While the buffet dinner is now in room, the food plus room certainly makes up for the value.
North Point Staycation
Hyatt Centric has a staycation deal with buffet breakfast and set dinner, with an added 2 hours free flow (with wine!) offer. The dinner has to be adapted to follow the COVID-19 rules, but it is overall a good deal with free harbour view upgrade Mon – Thurs.

Taikoo Staycation
East is famous for its harbour view room which is now at a discount with a 3-course lunch and welcome drink thrown in. Although the offer is only available to people with a permanent residence Hong Kong ID card.
Mong Kok Staycation
I have always made it clear that Mong Kok is my favourite district in Hong Kong with its constant activities and plethora of shopping and dining options. While you are encouraged to stay in during the pandemic, wouldn't it be nice to watch the world go by in Hong Kong's busy corners. It's also a short journey to pop out if you want/need to.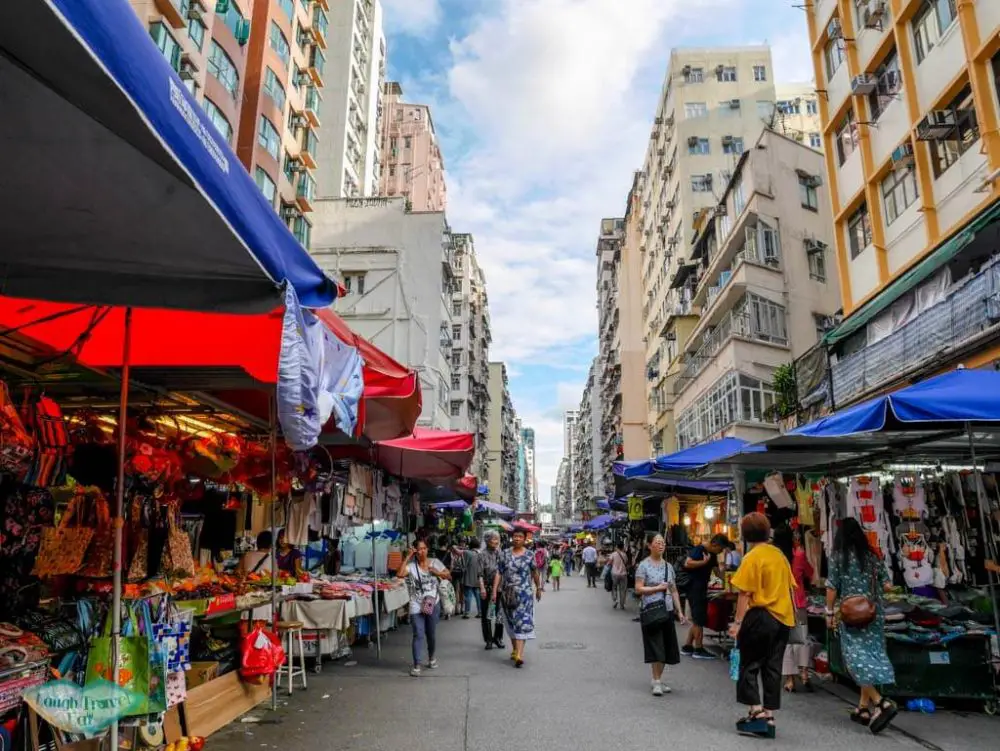 It's also only 2 stops from Sham Shui Po, which is arguably one of the most authentic local neighbourhoods in Hong Kong with many hip new shops and cafes.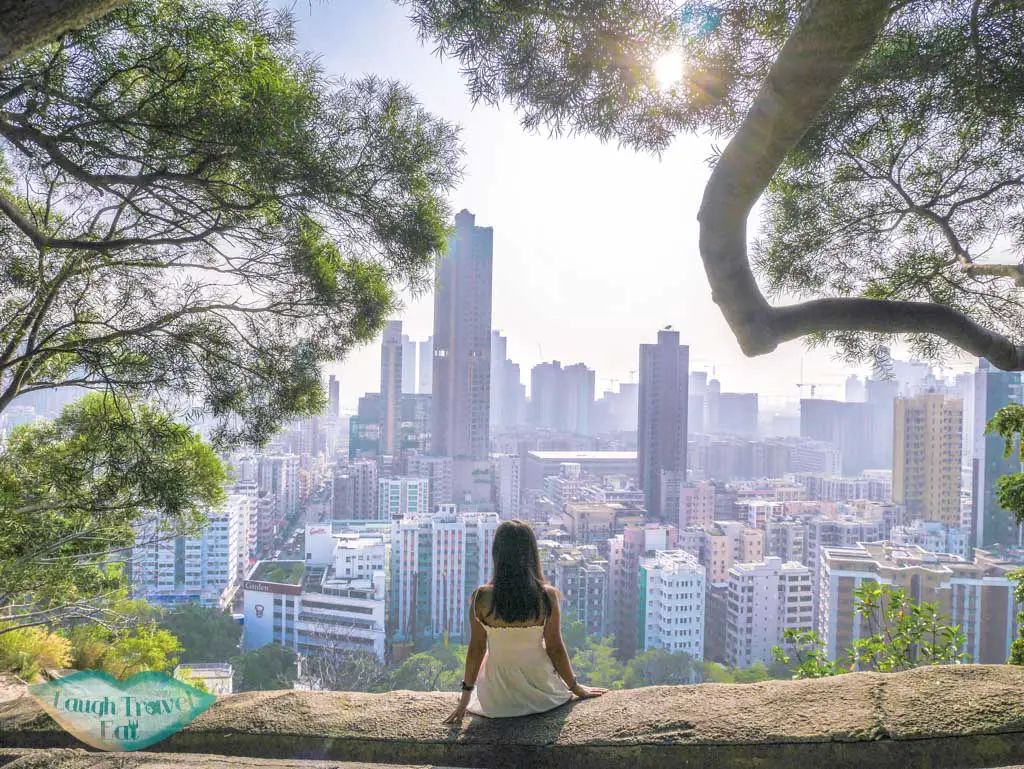 Cordis Hotel is attached to the Langham Mall in the heart of Mong Kok. Not only is it in an ideal location, it also has several themed stay locations including a taste of British, Canada, and spa packages. Note: spa treatments is currently no possible under the COVID-19 preventative measures, but a voucher for later day use is given
Lantau Island Staycation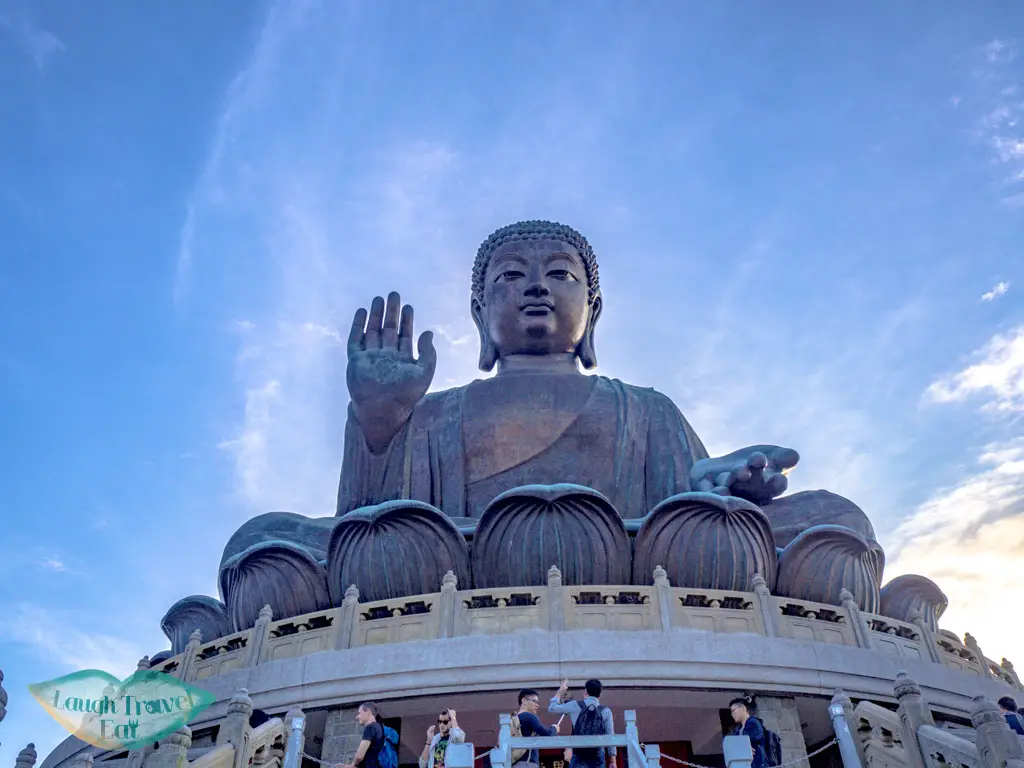 Lantau itself is one of my top choices for a Hong Kong Staycation because it's pretty far from home with plenty of mountains and seas to see. There are so many hikes that I still want to do there and of course there's the famous Big Buddha and the fishing village of Tai O, which I covered in this Lantau guide on the blog.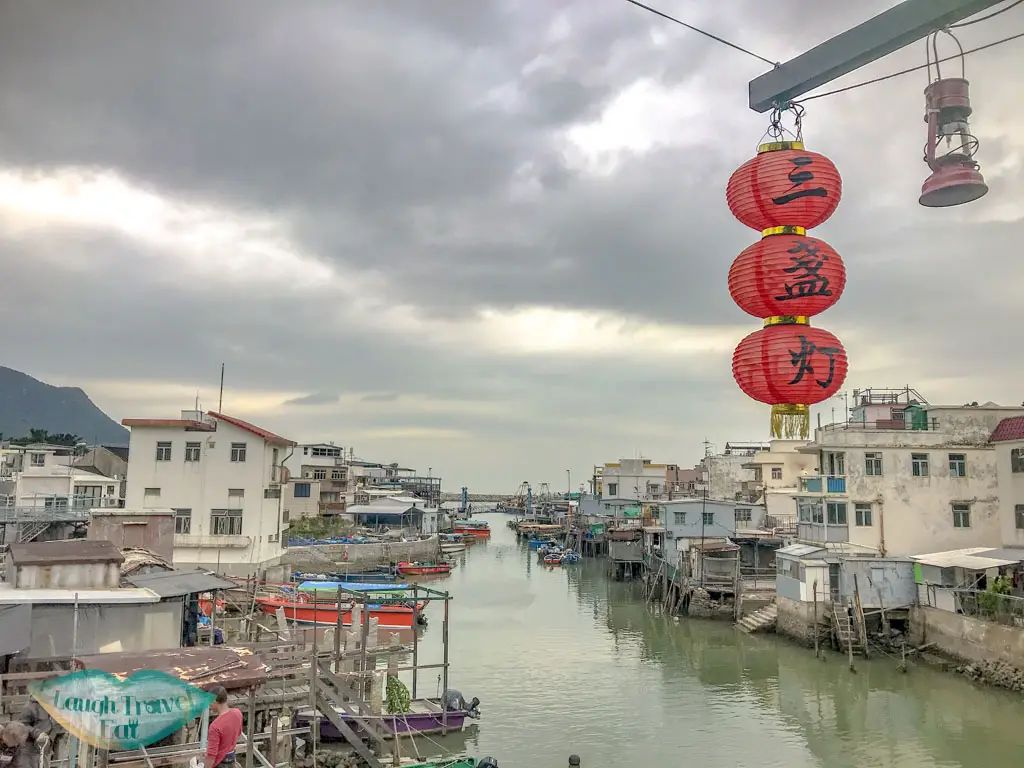 Marriott hotels are running a series of promo throughout summer for its hotel and that includes their Tung Chung Hotel, with a free ticket to Tai O thrown! Offers end on 30th August so take a peek.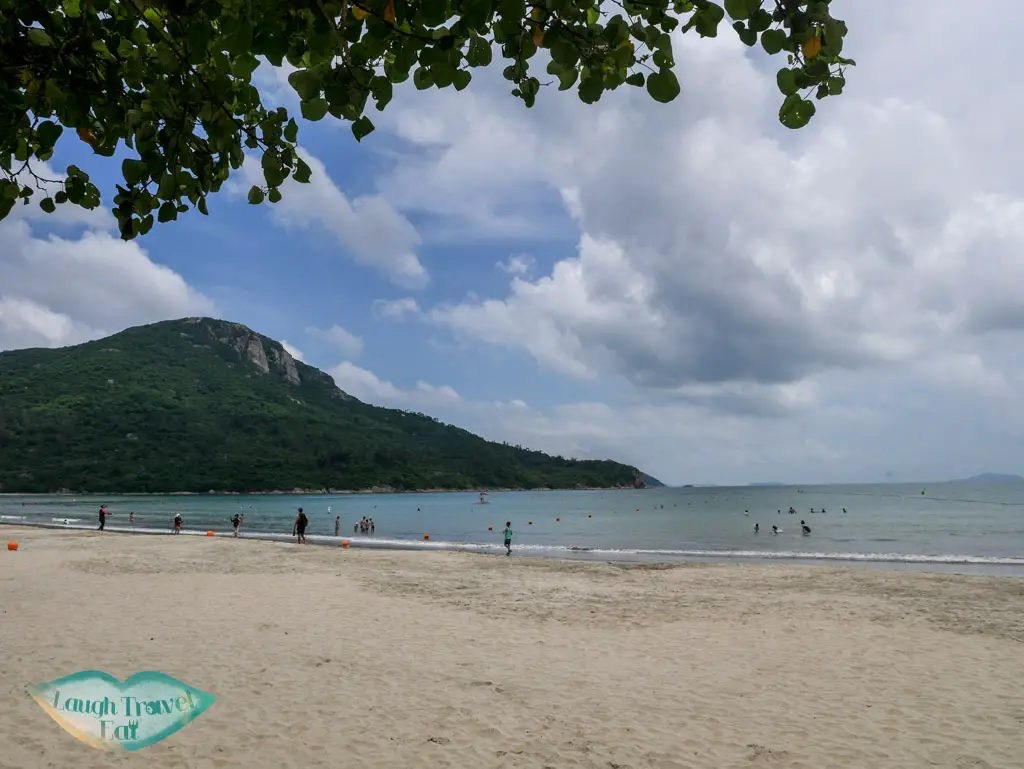 If you are more into outdoor adventures, a few years back I actually went glamping with my friends on Cheung Sha Beach and it was a super fun experience of late night card games and morning kayaks. Now Klook has a packaged deal for it. Also, the tents have air con so no worries! They also seem to have a host of new facilities.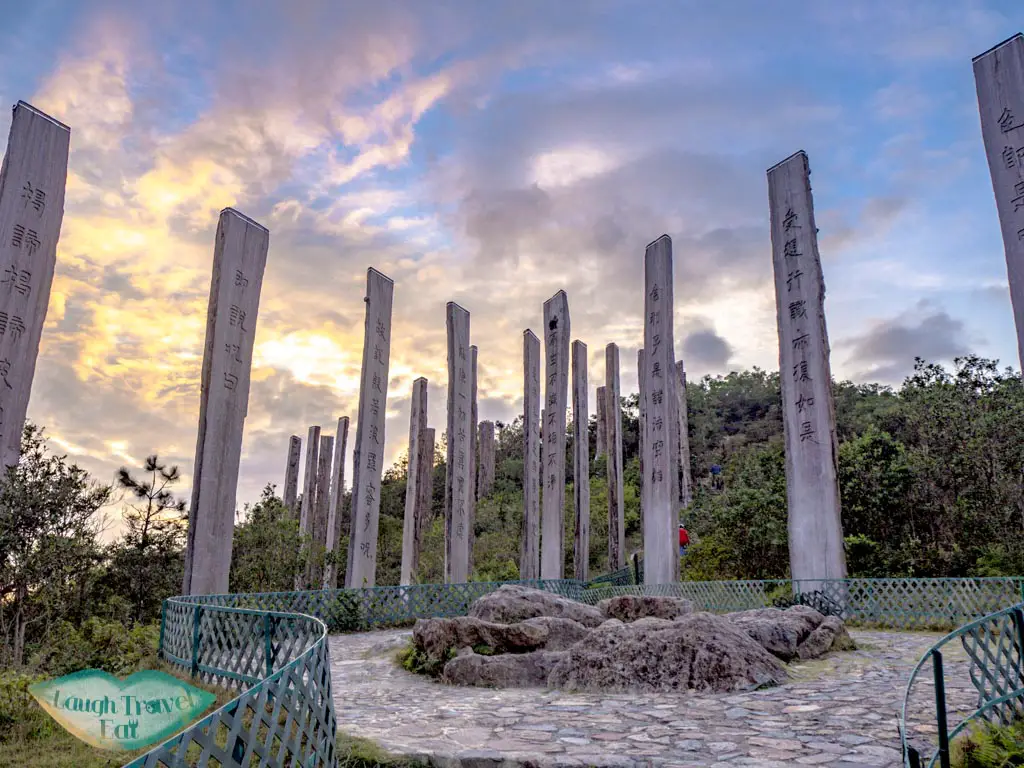 Prefer mountains to beaches? YHA has a glamping and hostel site and Ngong Ping, right by the Big Buddha and the trail start to Lantau Peak. It's a perfect base for hike lovers and it's cooler up there as well.

Sai Kung Staycation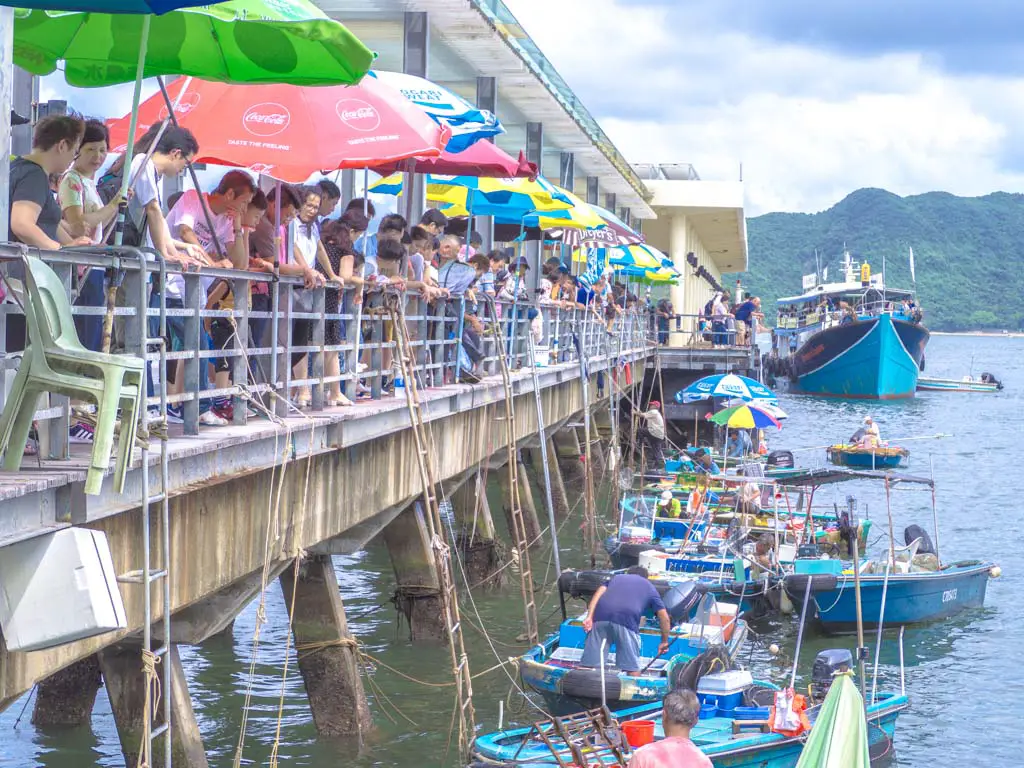 Needless to say, Sai Kung is my absolutely favourite place to explore. But its remote location is one of the reasons why it's less explored by many urban Hong Kongers. To get a head start on everyone, why not stay at a hotel there and then you can use my Sai Kung Nature Guide to its max!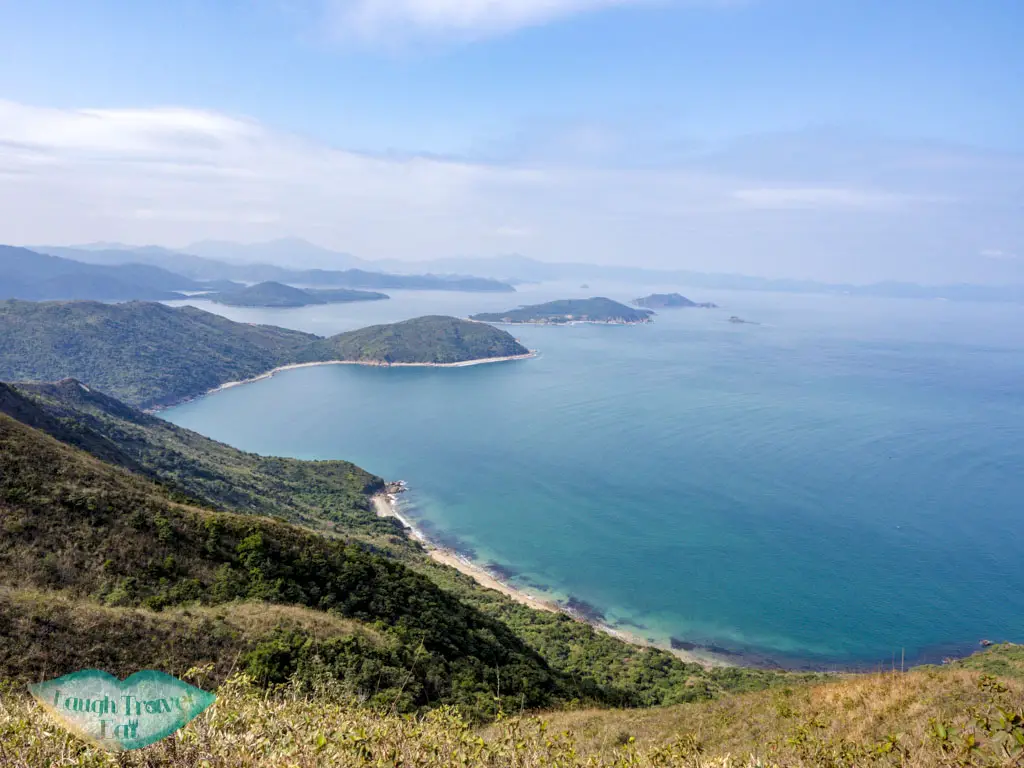 If you want to dive deep into nature, the YHA at Che Keng has both glamping and room options with kayaking rental included. It's also very close to Sharp Peak and around 30 minutes walk to the most beautiful beaches in Hong Kong.
Unique Staycations
Stay aboard a British House Boat in the Aberdeen Harbour and enjoy some isolated luxury with a whole boat to yourself. But note that you need to get Kaitou back and forth at your own expense and no food is provided.
Do you have a dog? The Alva Hotel at Shek Mun offers a staycation that includes a one hour photo suite for your dog and free bicycle rental subject to availability.
And plenty more offers on Klook.