Originated from Taiwan, this heaven for desserts lover attracts a long queue of both locals and tourist at their TST store at The One mall in Hong Kong. Despite its 90 minutes only slot and a minimum order of one drink per person the queue only ever get longer – and this is not without reason.
Boasting a classy romantic European décor, the café is painted in white and grey-green and dotted with Renaissance style mirror frames mounted on wall. Elegant quaint seating are provided both inside the store and out at the corridor of the mall, with plush sofa seats inside and dainty chairs out.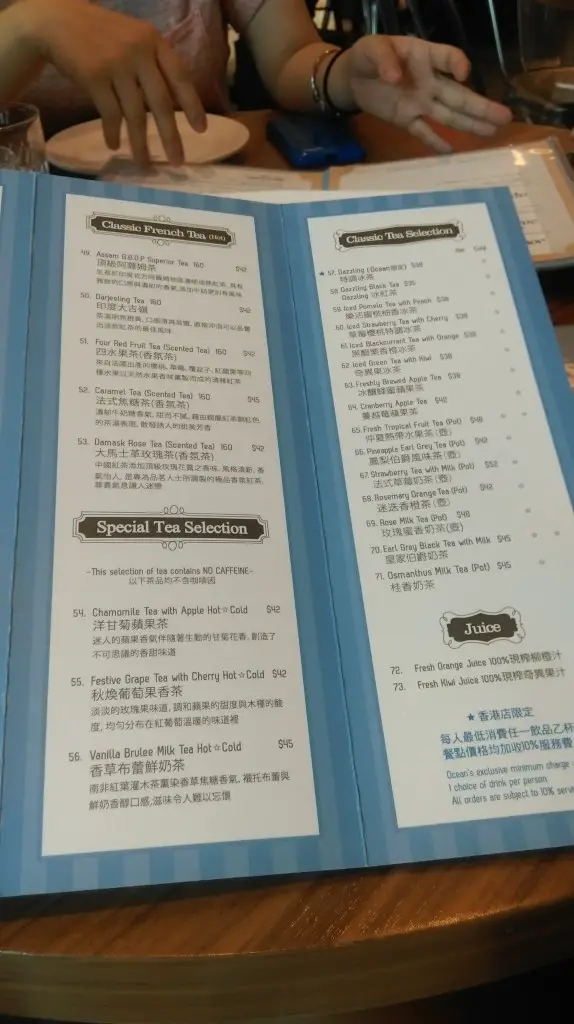 With a dazzling drinks menu offering classic Expresso, Mixed Berry au Lait, Darjeeling Tea and Fresh Kiwi with Calpis Sorbet to name but a few, you are spoil with choices.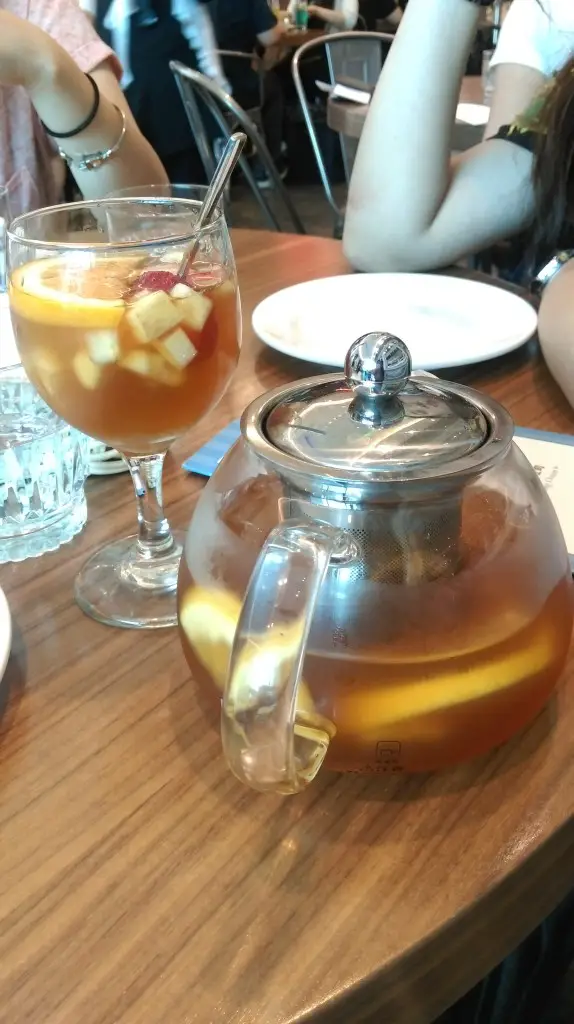 I fell head over heels in love with the Summer Fruit Tea which taste just like liquid summer. There's plenty of neatly-cut fruit pieces floating around for those of you who love to munch on something. It was a treat on its own.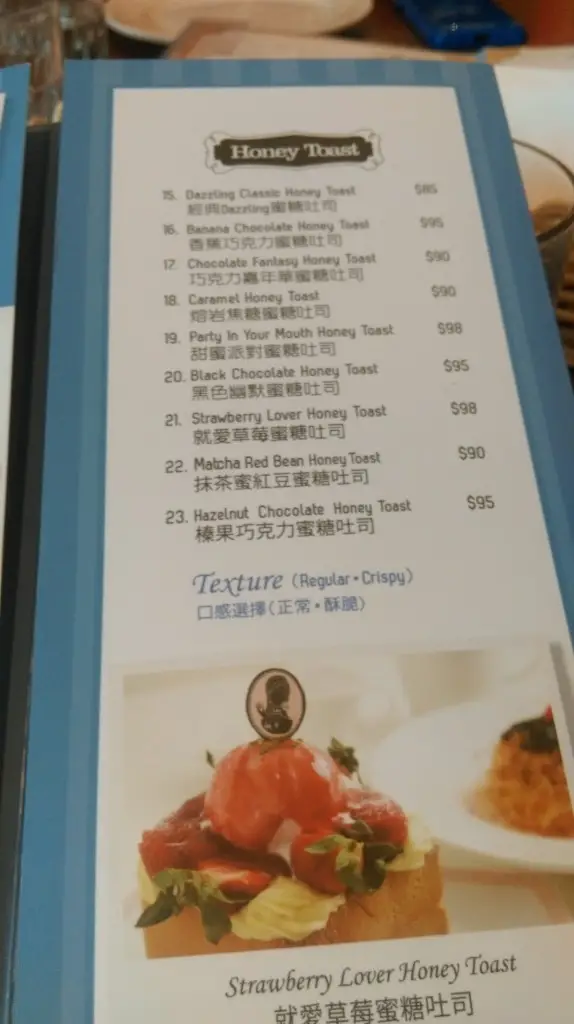 However – the star of the day are not the drinks, but the desserts themselves. The most famous one are the honey toasts – which are not to be tackle on your own as they are massive. If you are wondering how you are suppose to eat this without destorying it completely, the waiter or waitress will help you dissect this work of art after you have dutifully taken your pre-meal photo.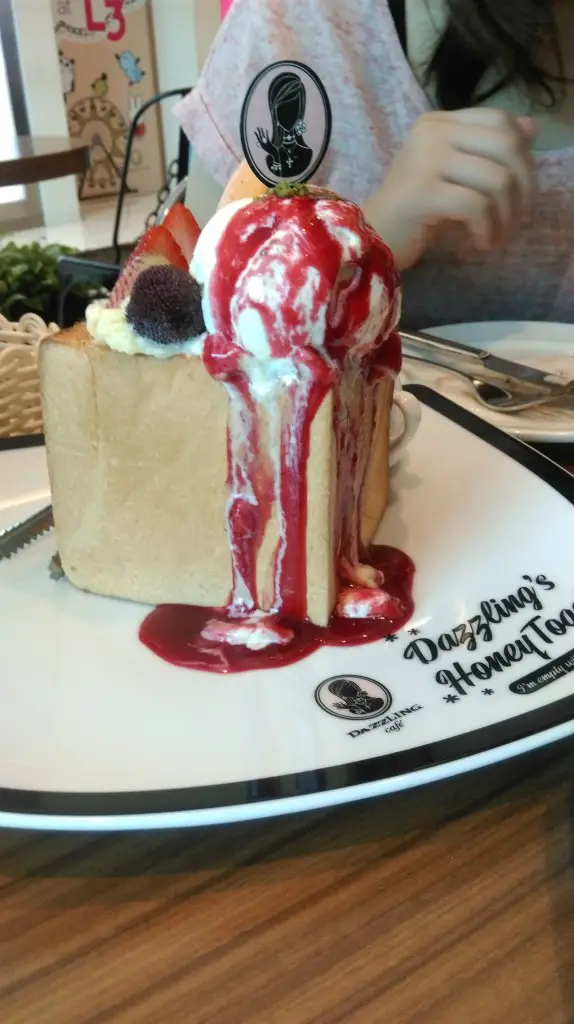 There's also plenty of other food on offer, and if you go during lunch time their lunch special are well worth checking out as well.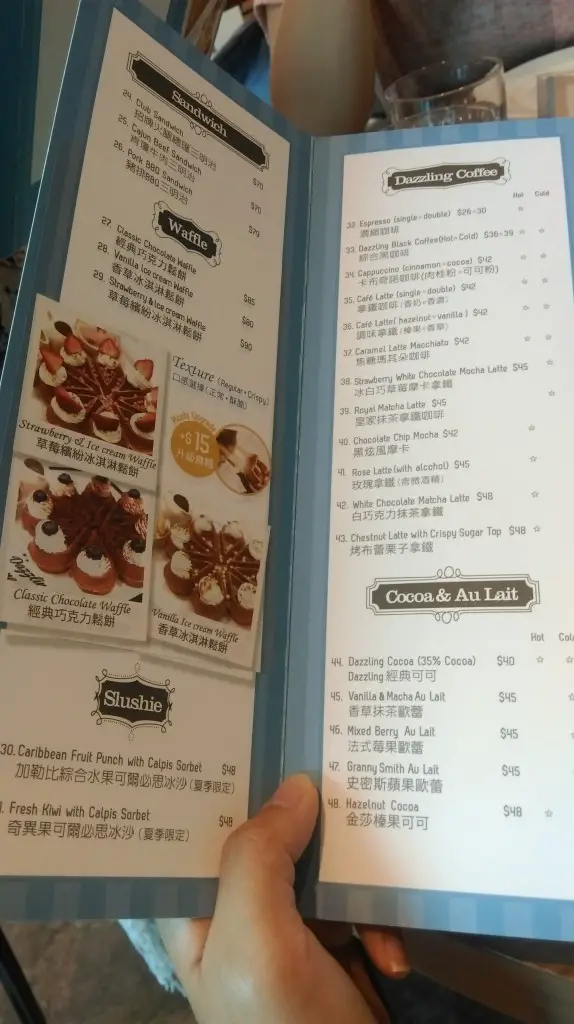 We decided to order a waffle as well, with added Mochi which gives it a great texture.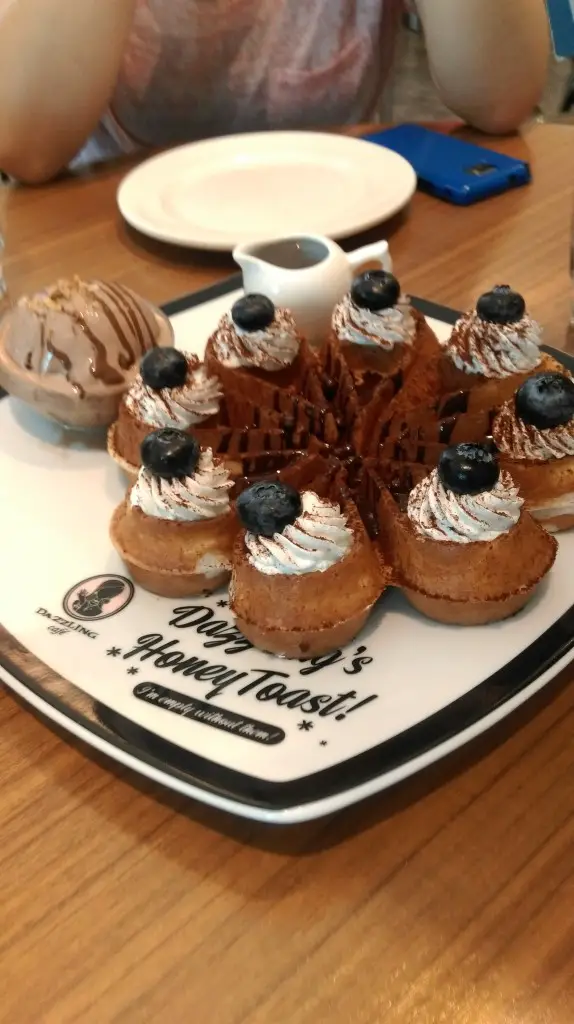 The four of us had a great time stuffing ourselves, and would probably have carried on too if it wasn't for the 90 minutes constraint!