Hong Kong is known as a high-density city, but it's still a big place. If it's your first visit to Hong Kong, then it's probably wise to pick somewhere central and close to attractions for your stay. Even though there are plenty of hiking and nature to see, most people want to experience the hustle and bustle of Hong Kong as well as its colonial history. If you are up for an adventure, there are plenty of districts in Hong Kong that would be great places to stay at. But here, I will outline the four best places for travellers who are visiting Hong Kong for the first time to stay.
Hotels in Central Hong Kong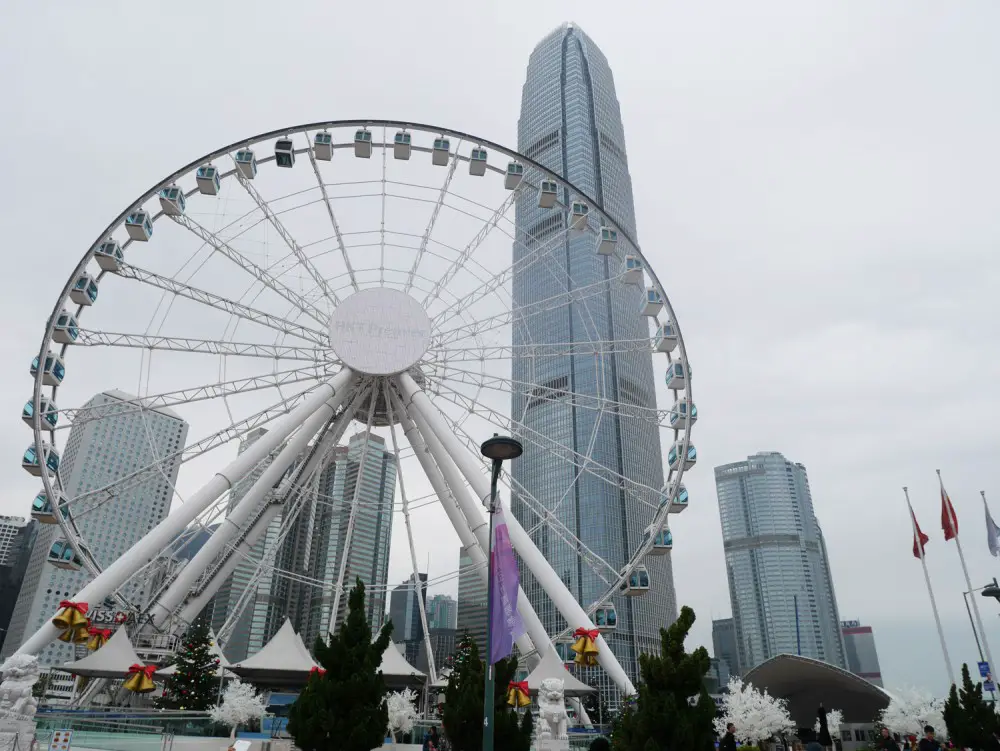 Central is more or less the city center of Hong Kong. As the place where the British settled in 1841, it has evolved to become the financial and cultural center of Hong Kong in many ways. There is so much to see in this area that you can spend a good half day poking around and still be left with more to cross off on your list! You can see an itinerary for Central and Admiralty here that covers most of the attraction!
It is also where the party central Lan Kwai Fong is located, as well as the Peak Tram station and the Mid-Level Escalator.
Central has tram, MTR, plenty of bus stops and a pier, pretty much any kind of transport is here. Hence, it's easy to get around Hong Kong from here out. The only down side is that there really isn't any decent budget stay around here – land is money in Hong Kong.
Mid-range:
Butterfly on Wellington – down the road from Mid-Level Escalator is this little boutique hotel who offers excellent location at an affordable price tag.
Splurge:
If you are up for treating yourself and being close to the party center Lan Kwang Fong – then Hotel Mandarin Oriental is at the perfect location for you. It's got the best reviews around town.
Admiralty Hotel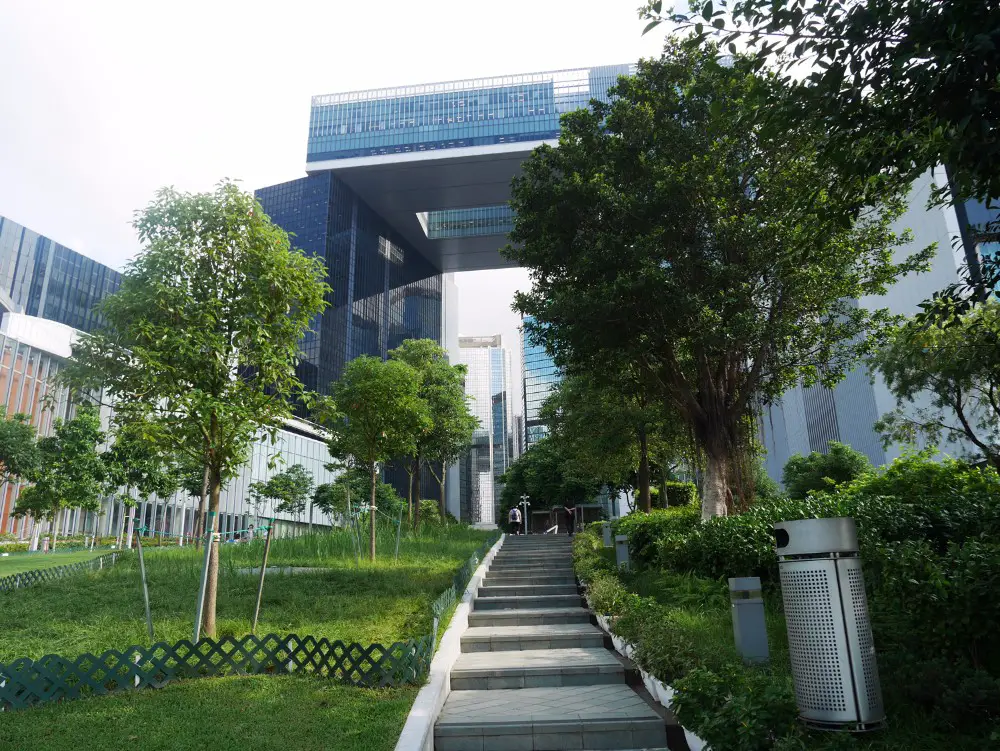 Bordering Central to the east, Admiralty is home to skyscrapers that is home to thousands of offices. From the Hong Kong Legislative Building to Pacific Place, there is less sights here but more sophistication and glam. Admiralty MTR is the busiest in Hong Kong, with over four lines converging on this point. You can get the newly opened South Hong Kong Island line to Ocean Park or take the Tseun Wan line for one stop and be in Tsim Sha Tsui.
Super Splurge:
The Upper House – located on Pacific Place, the Upper House is a gorgeous boutique Hotel with a modern, sleek design and great customer service.Did I mention that it's rated as the #1 hotel in Hong Kong on Tripadvisor?
Tsim Sha Tsui Hotel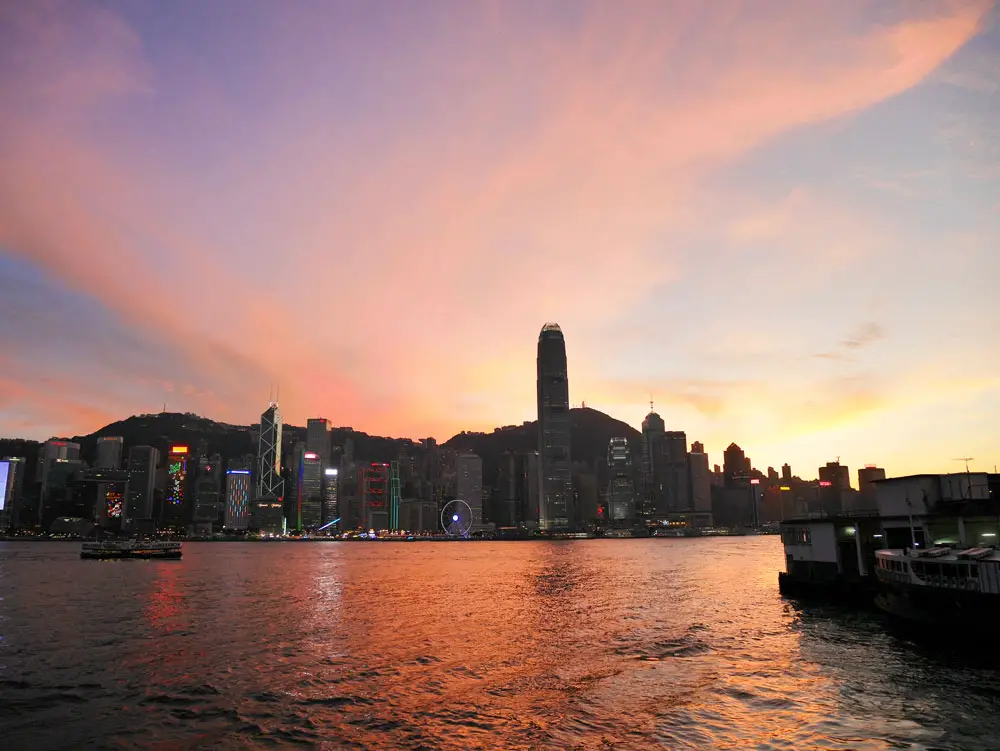 The place to stay on the Kowloon Peninsula, Tsim Sha Tsui is notable for its Promenade, Clock Tower and of course, the view of Victoria Harbour. Brimming with malls, shops and the star ferry pier, it's a great place to stay for those with a lower budget or close to Canton Road where all the luxury shops are. It also connects to the West Rail here that goes all the way into the deep trenches of New Territories West.
Budget:
HK Peace Guest House is tiny, but it's as nice and cheap as it comes in a central location in Hong Kong. It's located inside the Miranda Mansion in Tsim Sha Tsui and honestly, you won't get a better location for the price. P.S. it might look a bit dodgy, but it's like that in most old buildings in Hong Kong.
Mid-range:
Hotel Stage is a brand new establishment* with beautiful decoration and central location. You'll probably end up facing the main road, but trust me, people in Hong Kong live like this, too. Though technically, this hotel is in Jordan – one stop away from TST.
Splurge:
The Peninsular Hong Kong is a historical building in itself. Opened in 1928, it's an iconic site in Tsim Sha Tsui and close to the gorgeous Star Ferry Pier. There's plenty to do around TST, too, so you will never be bored.
Sheung Wan Hotel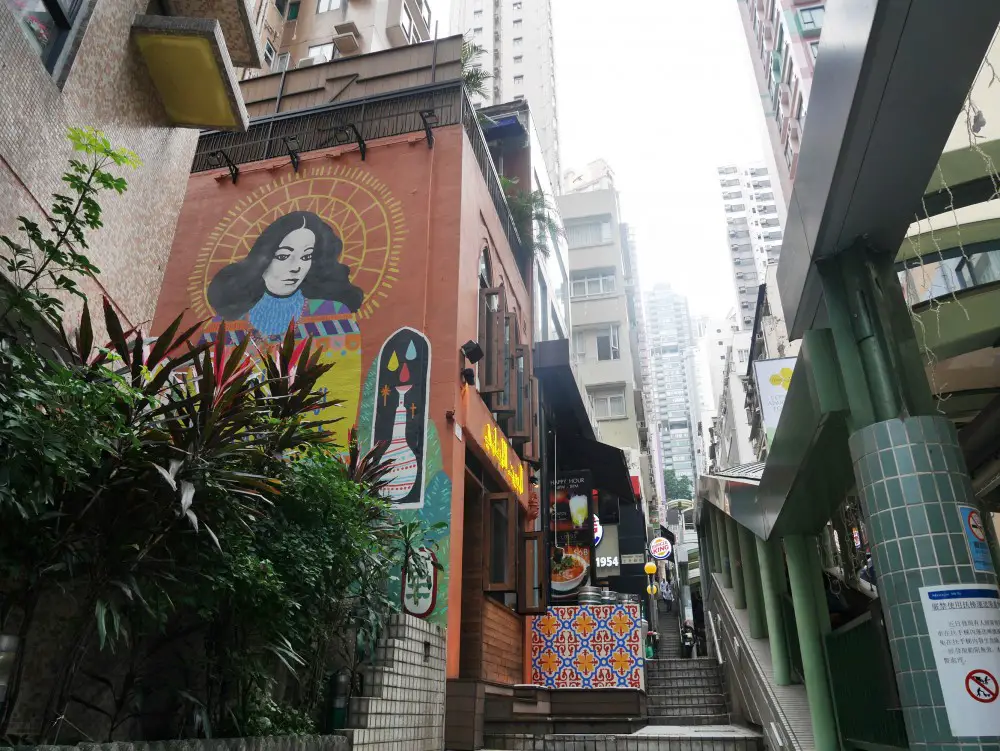 Bordering Central to the East is Sheung Wan, a delightful old district that is now the hipster neighborhood. An area where old-style Cha Chaan Teng and hip food joint exist side by side, it is a step back in time compare to Central. Famous sights around are the Man Mo Temple, Hollywood Road, the Police Married Quarter (PMQ) and the Sea good Street. Though transport here are less well connected in comparison to the three mentioned above, requiring a change at Central or Admiralty to reach Kowloon.
Mid-range:
Homy Hotel Central – though it labels itself as Central, this hotel is right by the Sheung Wan MTR. It's a good mid0range choice if you aren't too strung up on big rooms or views.
Splurge:
The Jervois All Suite Hotel – located near many cheap eats and great restaurants, this is a great choice for those who aren't drawn to the party center and wants to stay in the hip area.
Causeway Bay Hotel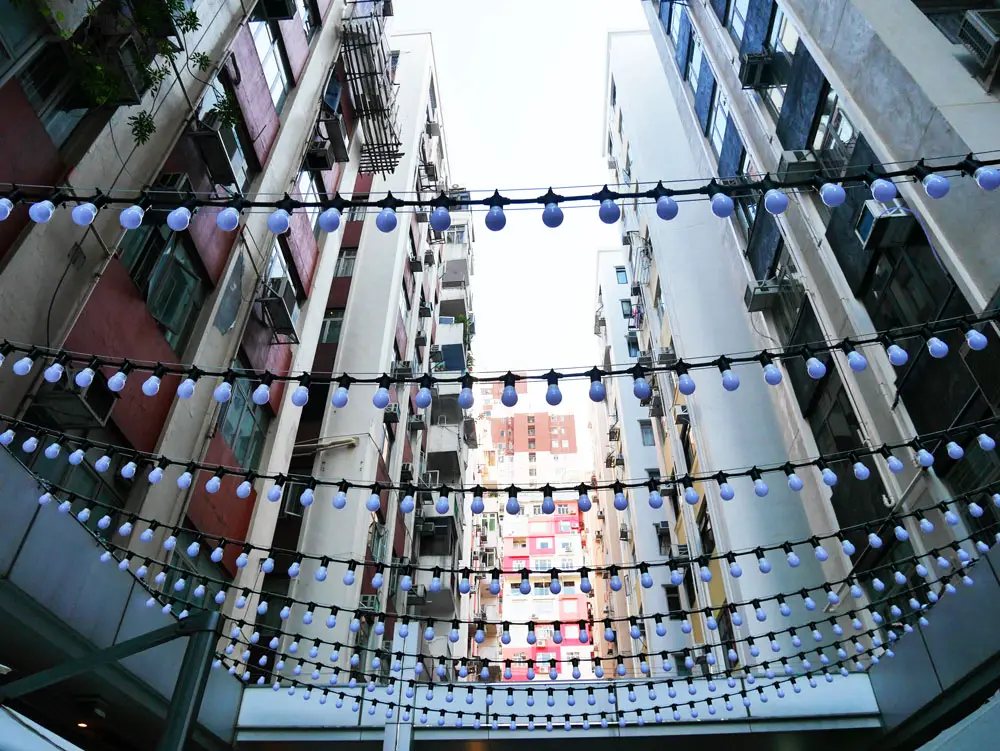 If you are in Hong Kong for shopping and vibe, then Causeway Bay is the top choice. The "fashionable" district in Hong Kong, it holds its own history with the Victoria Parka and Tin Hau Temple. Some of the best restaurants are also located here with plenty of rooftop bars and minivan to the southern Hong Kong Island.
Budget + Mid-range:
YesInn Causeway Bay – there are some good choices of budget accommodation in Causeway Bay and YessInn is one of them. Offering both private rooms at a decent price as well as dormitories, it has the added bonus of a rooftop bar!
Splurge:
Lanson Place Hotel – a short walk from the Sogo department store and Victoria Park – it's the perfect place to stay in Causeway Bay if you want the combination of luxury, comfort and convenience.
Special Mid-range/Budget Mention:
Wanchai: Cue Hotel is 5 minutes from Wan Chai station and they offer everything from dorm to standard hotel rooms. Be warned that while you can get cheap eateries around Wan Chai, most restaurants are catered towards office workers and expats, which means it can get expensive.
Pin me!

Pin me!
Disclaimer: the post contain affiliate links where if you go through and book the accommodation, I'll receive a % of the fee at NO expense to you (in fact, I barely earn anything!)