Kam Kui Shek Teng is a huge hexagonal column of basalt atop a mountain on the edge of Highland Reservoir in Sai Kung. It's a short distance from the trail that leads from the Sai Wan Pavilion to Sai Wan Beach but for some reason I never noticed it until my friends went (without me).
The name in Chinese means Toad Stone Peak, as from certain angles the column resembles a toad. Want to see it for yourself? Here's how:
Kam Kui Shek Teng Summary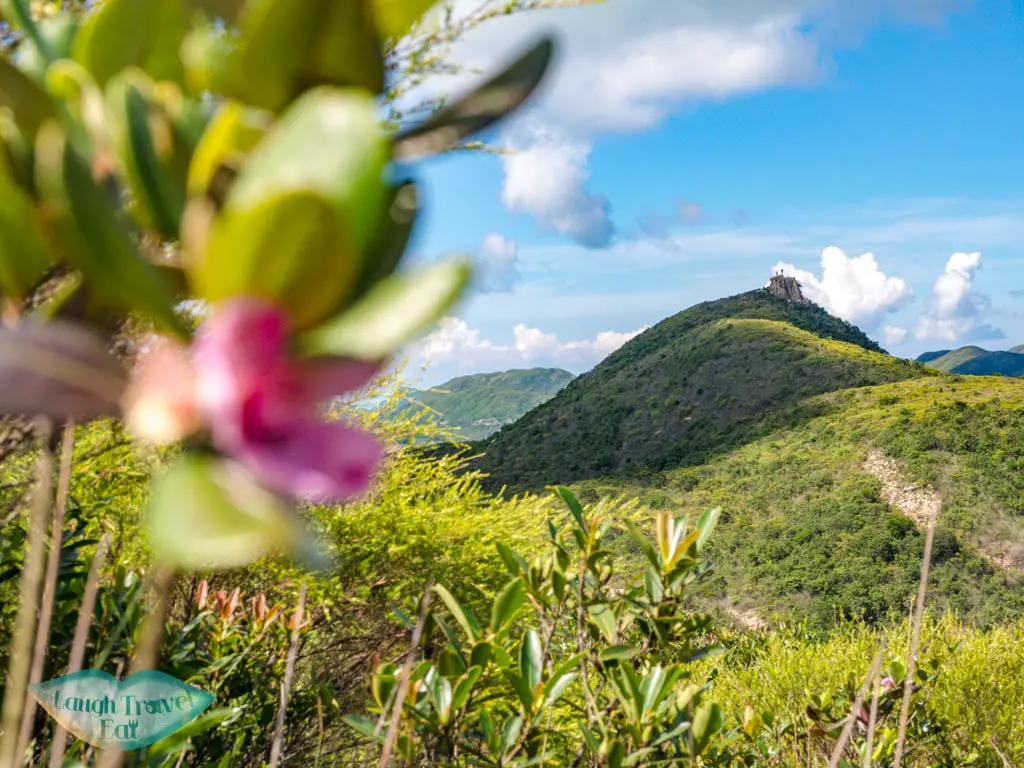 Time taken: 2-3 hours (not including getting there)

Difficulty: 3/5 – trail becomes narrow and you need to pass through many shrubbery after branching off. Fairly exposed but otherwise easy and quick

Pros: absolutely stunning and not difficult to reach once you get to Sai Wan Pavilion
Cons: it's a popular spot and you often have to queue to get up to the column. Photos are also not as spectacular unless you use a drone
Here is a vlog of our hike up Kam Kui Shek Teng:
Getting to Kam Kui Shek Teng trail start
Make your way to Sai Kung Town center where you have two possible way to reach Sai Wan Pavilion: taxi or minibus.
Taxi should cost around 100-120 hkd depending on traffic, so if you have 3-5 people it's good value for money.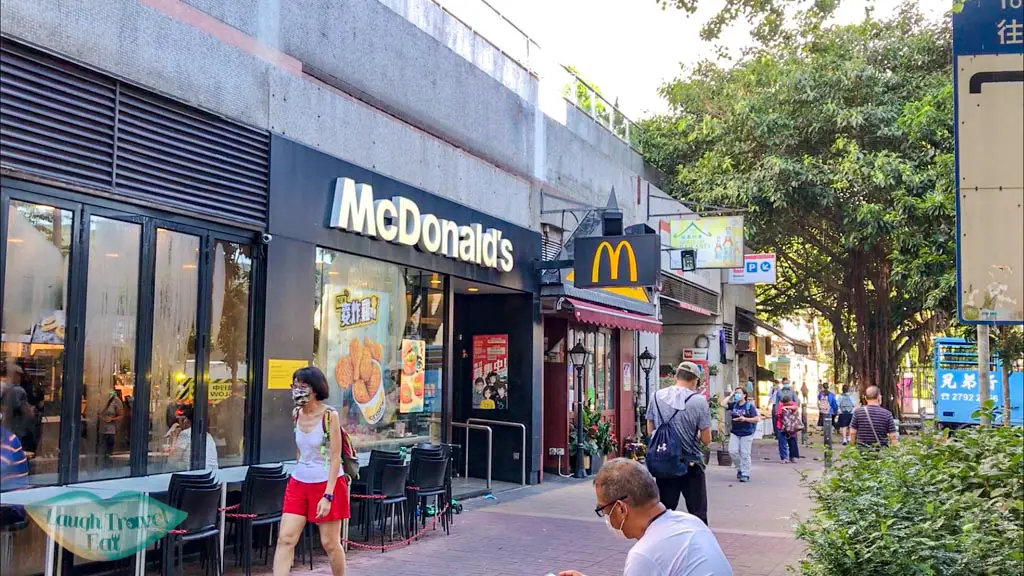 Minibus departs outside McDonalds but the line is often long and timetable sparse. I would advise getting there 15-20 minutes before the scheduled departure to make sure you can get on.
The capacity is 28 people and only on Sunday do they occasionally offer additional services. Fare costs 19 hkd (as of June 2020) – time table can be found here.
If you end up missing the minivan and don't want to get a taxi, here's a list of places to eat in Sai Kung.

From Sai Wan Pavilion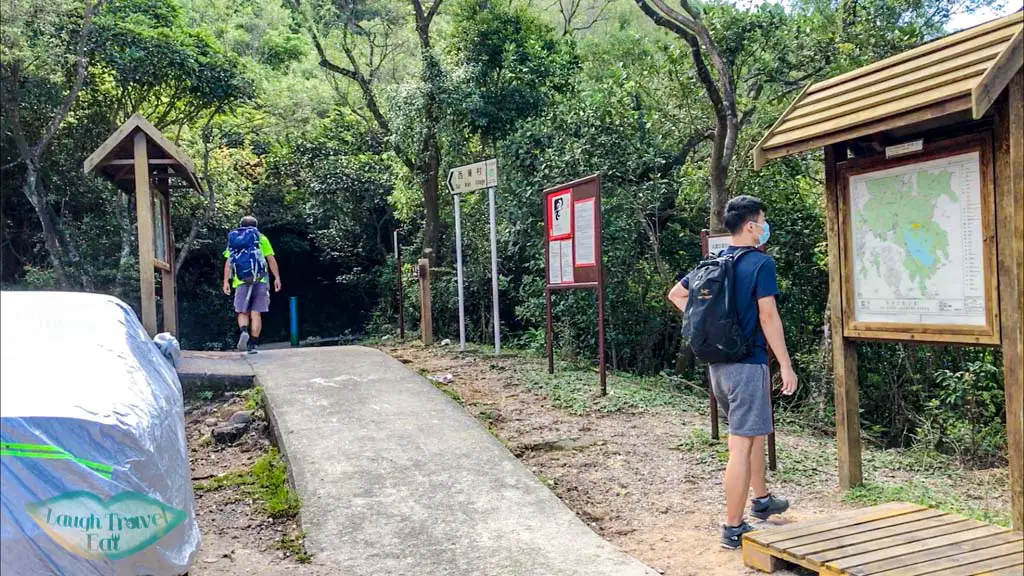 From Sai Wan Pavilion, simply head to the trail start once you get off. This part of the rail is well paved and straightforward.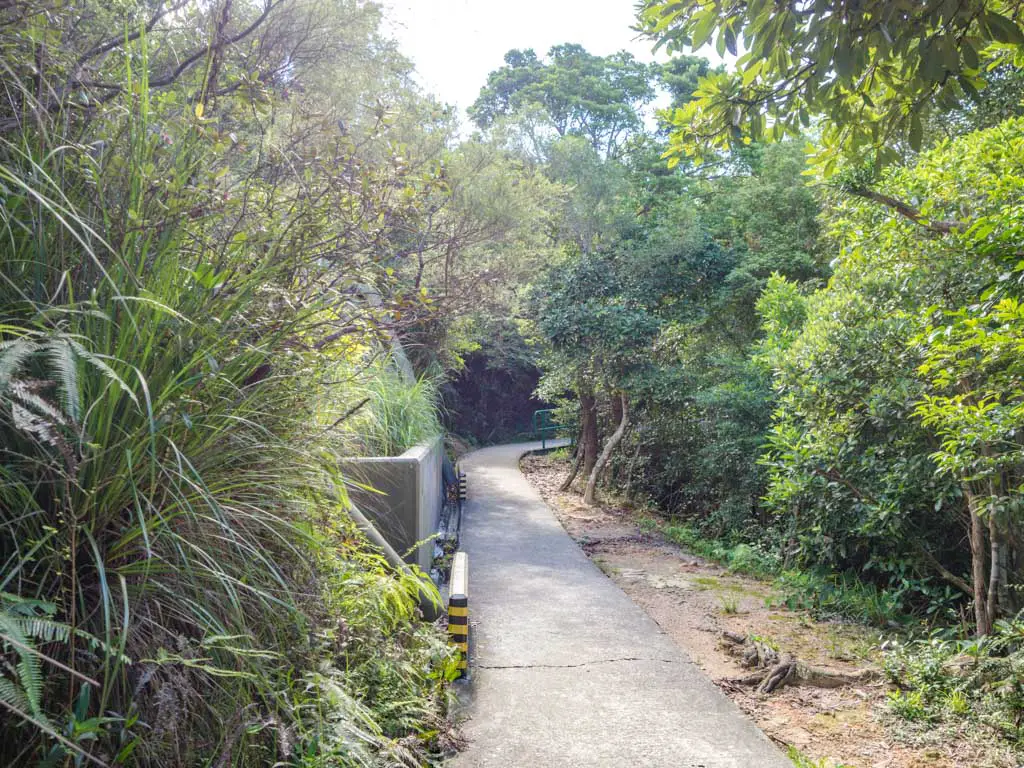 The initial stretch is covered by vegetation but it soon offers a view of Highland Reservoir.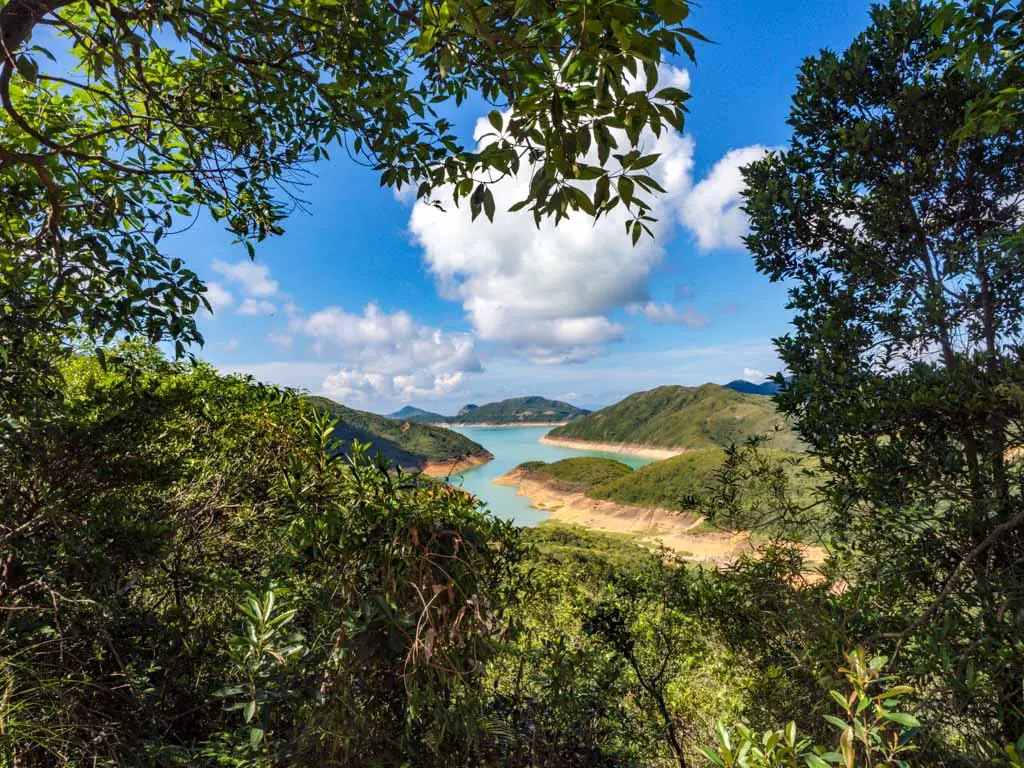 Look out for the distinctive Kam Kui Shek Teng column in the distance!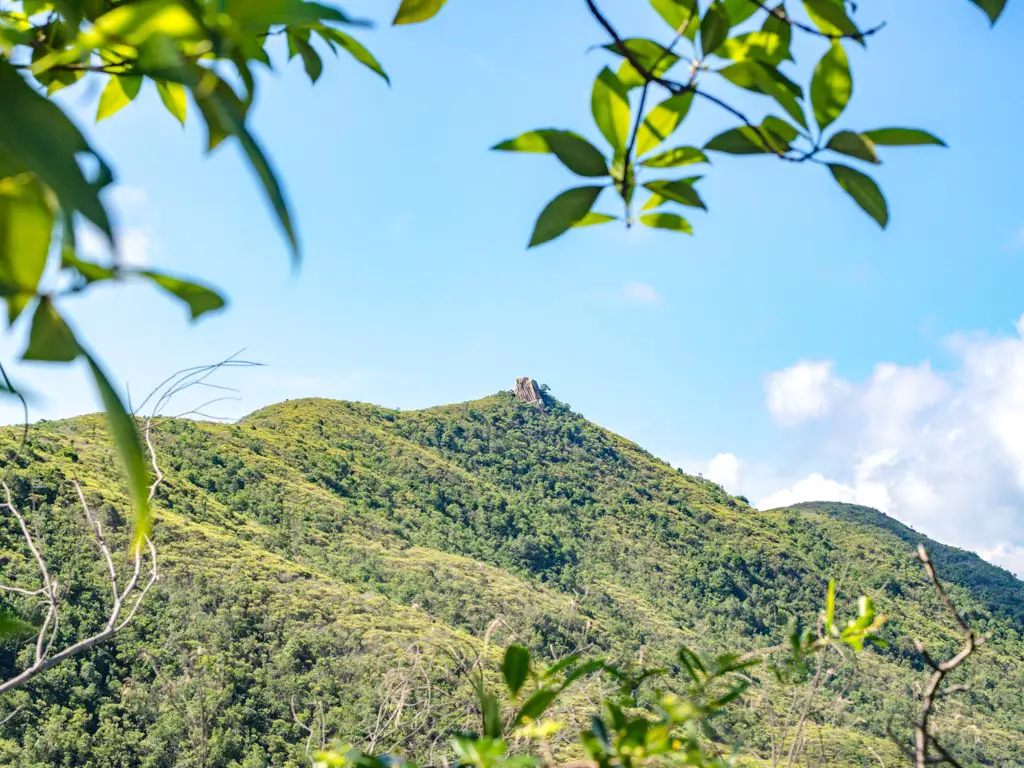 It is easy to miss unless you are looking for it among the mountains.

MacLehose Stage 2
At the end of a slope up with a hybride stairs and ramp, you'll reach a crossroad. Take the trail to your right that goes to Long Ke.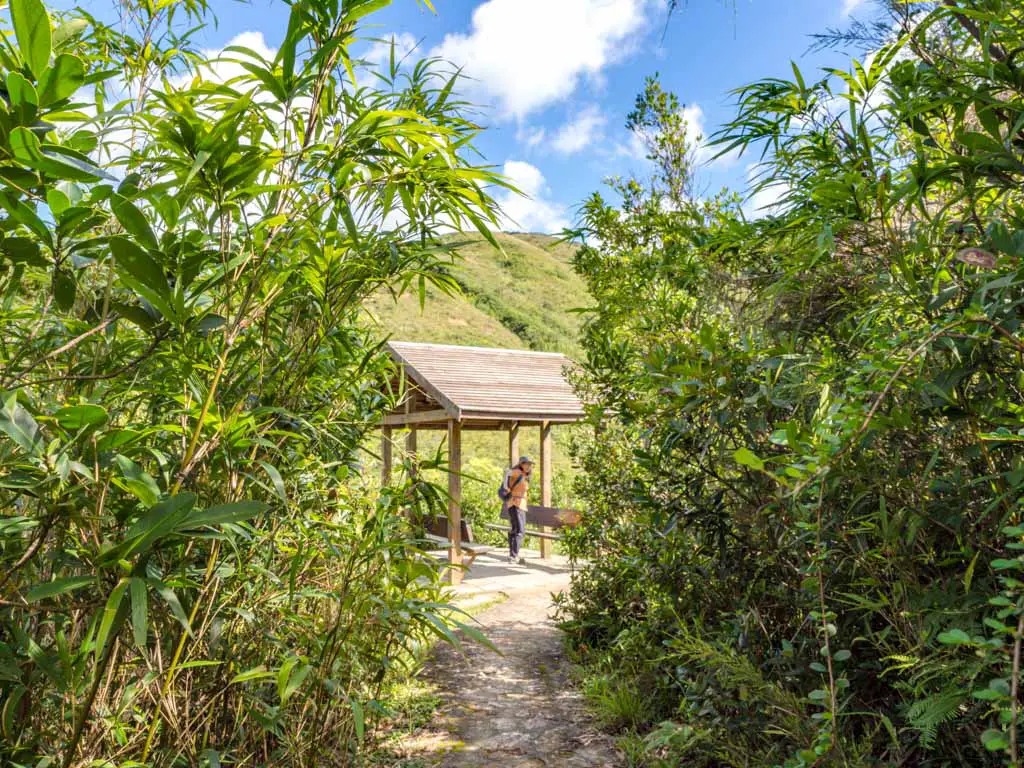 If you are tired, there is a small pavilion a minute or so up where you can take a break.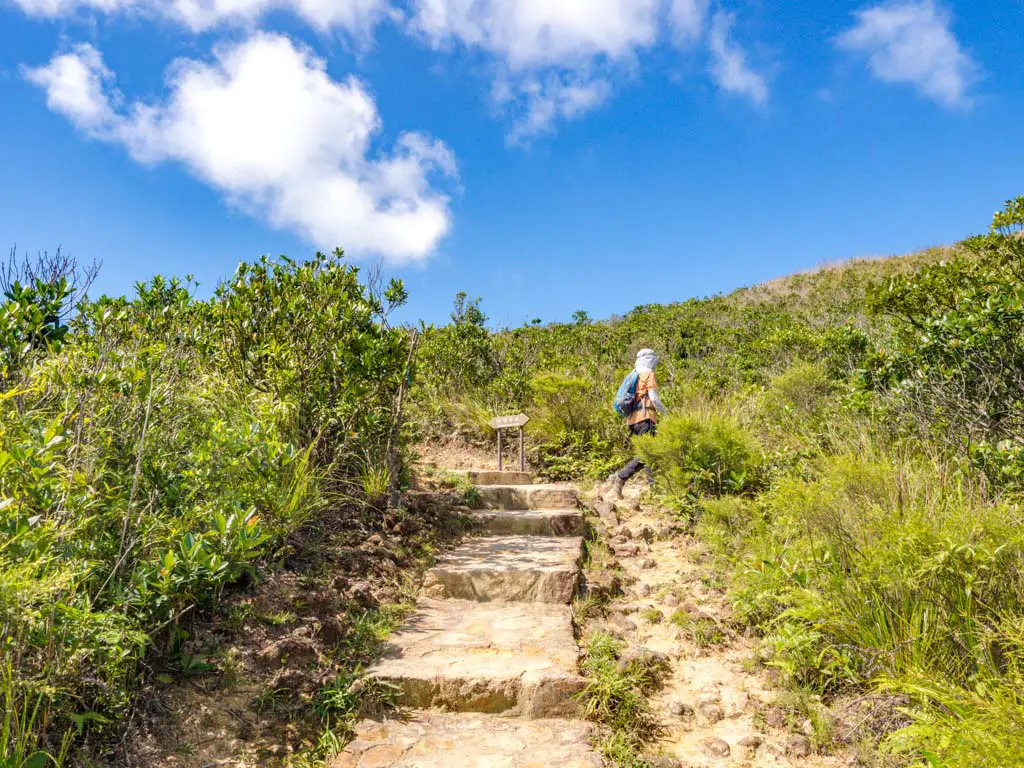 Simply follow the trail up until you see a sign that says MacLehose Trail. In front of it to the right is a small dirt path that goes into the vegetation and up – that's the trail to Kam Kui Shek Teng.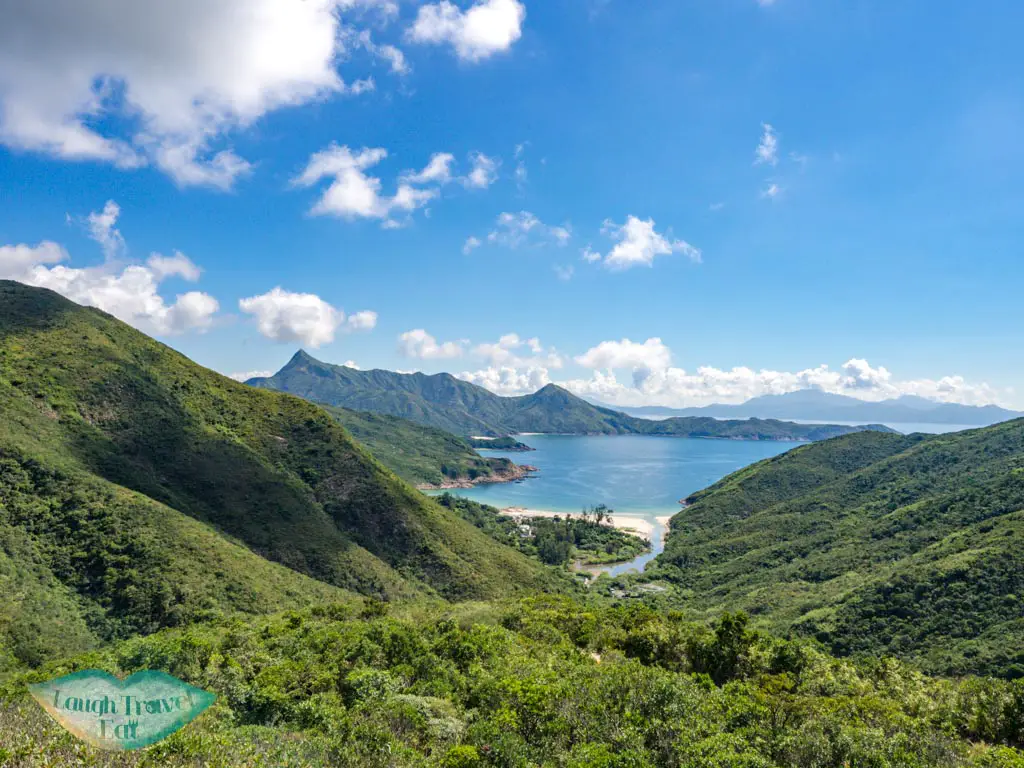 P.S. don't forget to look back for a view of the Sai Wan Beach and Sharp Peak!

To Kam Kui Shek Teng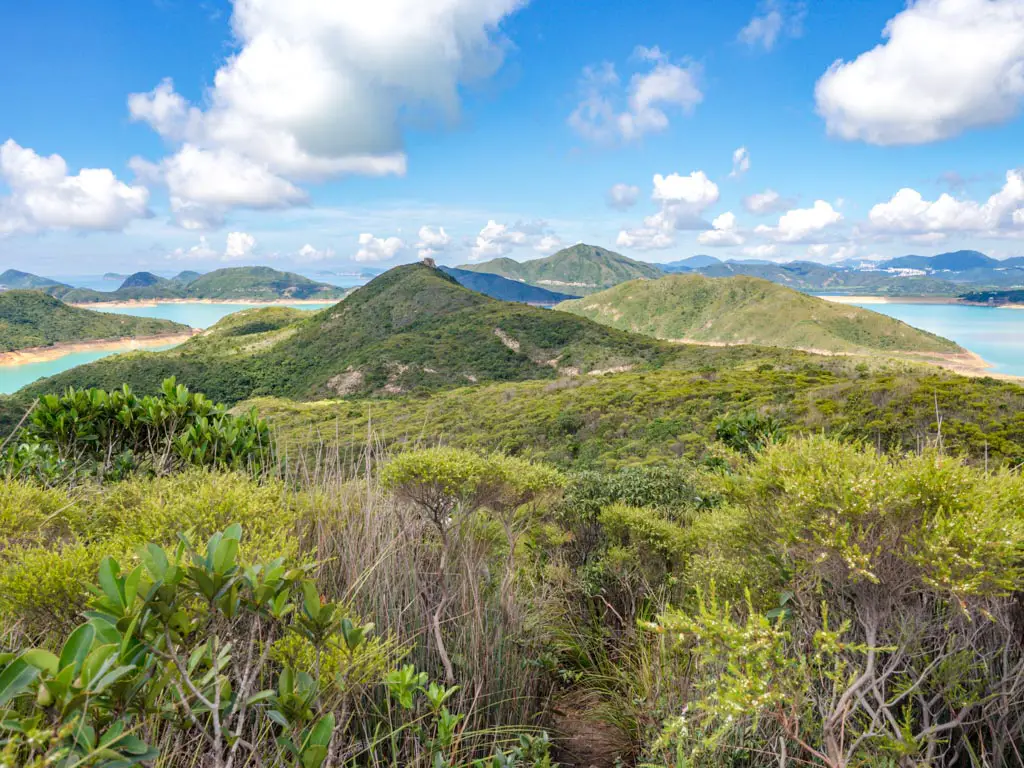 The trail, though overgrown, is marked by ribbons all the way through so just look for them when in doubt.
While the column looks pretty close, it's still a 30-45 minutes journey with little to no shade.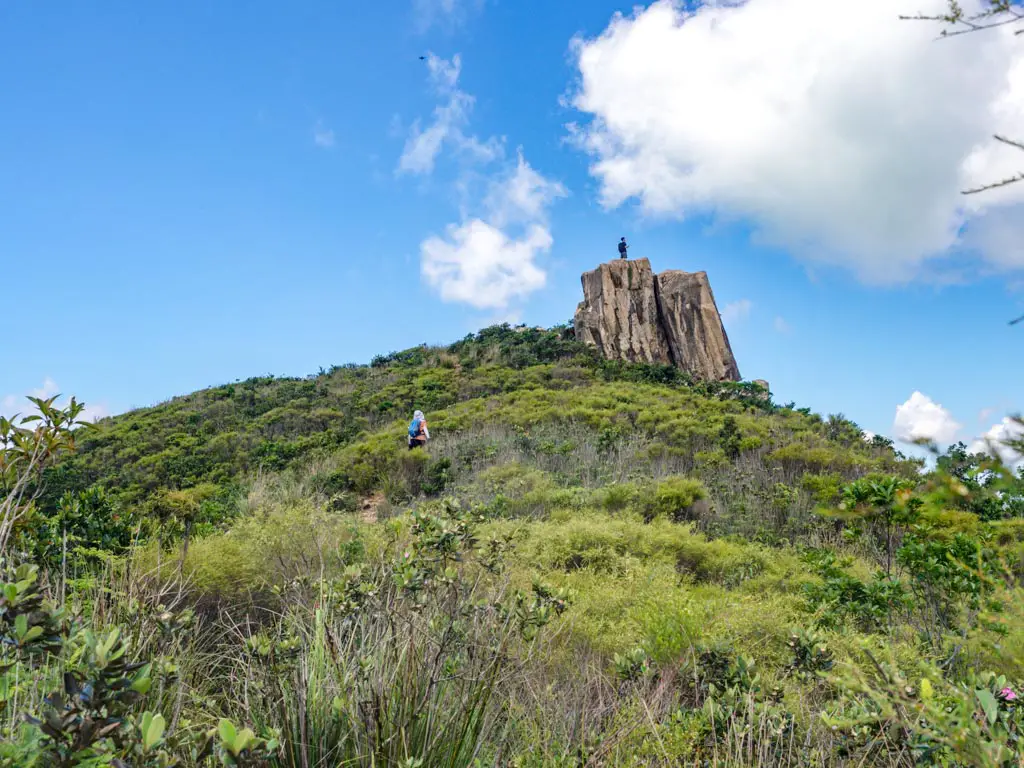 The trail does curve to the right before swinging back to the left so don't worry! And you should be able to see Kam Kui Shek Teng pretty much most of the time (but not ALL the time).

Kam Kui Shek Teng
The column has some rocks that act as steps for you to scramble up, so it is safer to get up than it looks! The best photos are on top of the column with a drone: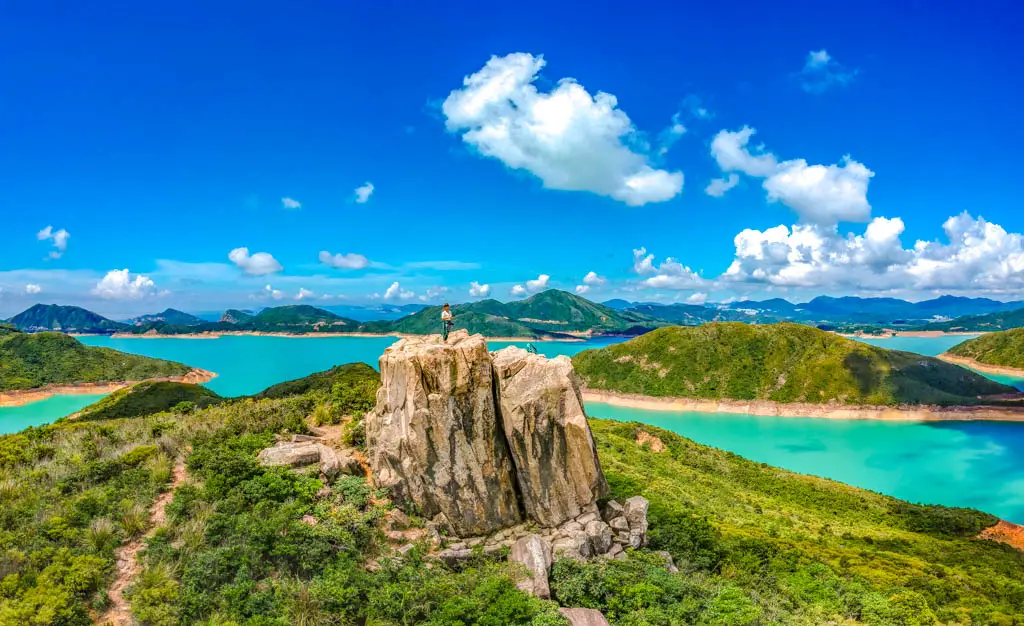 Below the column there are some smaller columns and one near the edge where you can take a photo if you are careful.
I recommend only sitting on it and not standing as it is sloped with a pretty sheer drop in front and to the left.

Getting out
The trail dead end at Kam Kui Shek Teng so the only way out is to go back. Again, follow the ribbons and it shouldn't be a problem. There is one place where we kind of wasn't sure but by then we can see Sharp Peak in the distance so just head that way.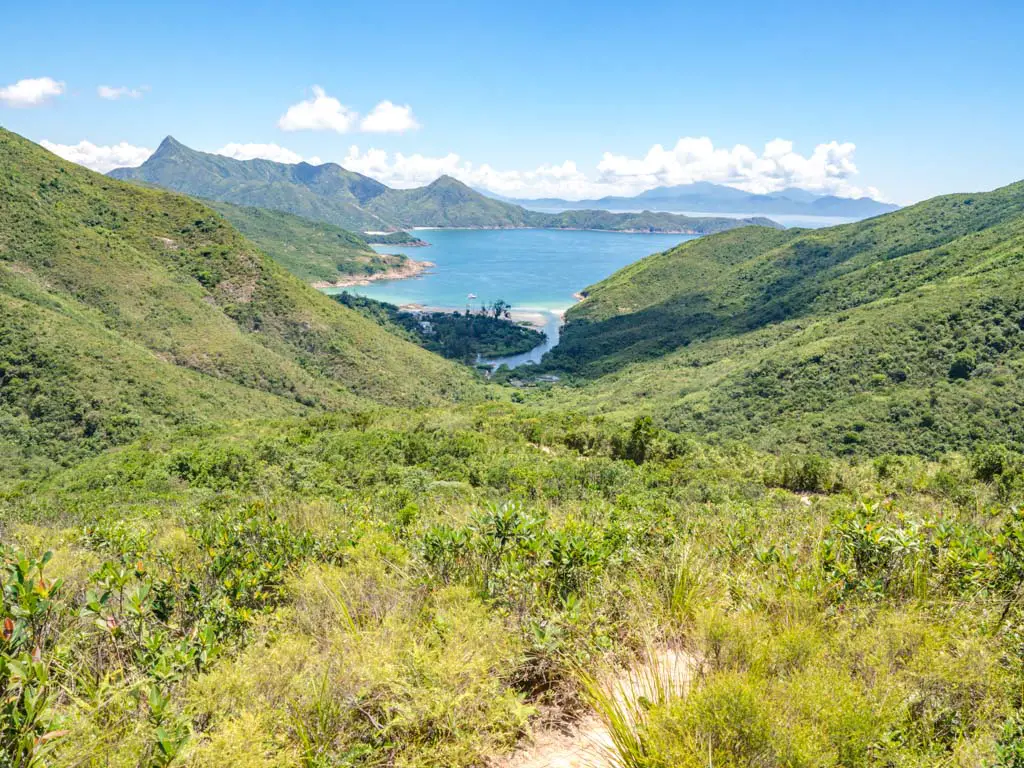 We went to the Sai Wan Pavilion on the 8:30am minivan and got out just in time for the noon one to go back to Sai Kung on a weekday.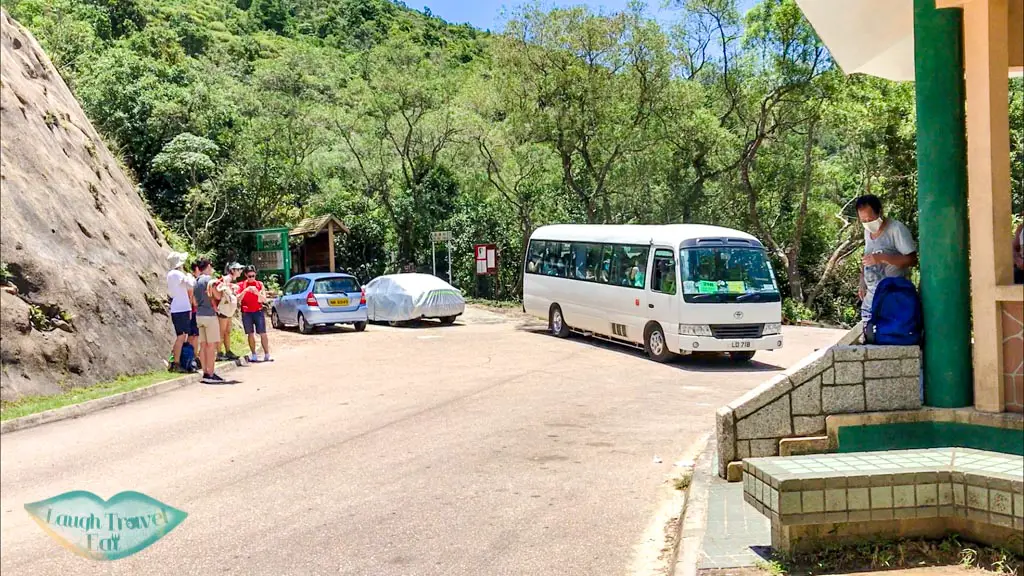 Alternatively, you can make your way to Sai Wan Beach to relax and unwind before trekking back out. There are also speed boat services for 160 HKD that take you back to Sai Kung center directly.