Where to stay in Hong Kong? I got ask that question a lot by my friends.
As I have covered in my first timers guide and the best places to stay in Hong Kong for first timers, most people tend to stay around northwest Hong Kong Island and Tsim Sha Tsui when they visit Hong Kong. But there are so much more to Hong Kong than that. For example, if you are a hiker, you might want to stay in Sai Kung for its many hiking trails. If you want to see a more local side of Hong Kong, then Sham Shui Po and Mong Kok would be for you. Of course, there is also the age-old reason to stay further afield: cost. With the brilliant public transport in Hong Kong, getting around isn't a problem at all. Below are some of the districts/places I recommend for you to stay at if this isn't your first visit or if you want to try something different:
Mong Kok

My favourite district of Hong Kong, Mong Kok has it all: markets, street foods, amazing malls and endless variety of everything. From the flower market and birds market near Prince Edward to Ladies Market and the street food heaven of Dundas Street, it's a place where I hang out throughout my childhood and until now.
The upside of living in Mong Kok would be the variety of things to do, but it might mean more noise at night if your accommodation isn't soundproofed.
The transport here is also very easy, with bus routes to everywhere else, an East Rail Station and MTR.
Splurge: Cordis Hong Kong – though there is no need to splurge in Mong Kok, you can still do it and at one of the prettiest malls, too. Langham Place is centrally located with many restaurants and high street shops, as well as a great view.
Midrange: H1 Hotel is a great midrange option for comfort, location, and decent price. Again, don't expect 5* services, but it's really good value for its location.
Budget: Wah Long Hotel is a 1 star hotel that is situated in an old building. Services isn't as good as big hotels but it's reviewed to be clean with friendly staffs (that might not speak good English).
If you want something cheaper, Kam Fu Guest House – if tiny rooms isn't a problem, you can get the best location in Mong Kok here at the best price! Though there are complaints on the place being difficult to find and not in the best condition. But it is true that you get what you pay for!
Sham Shui Po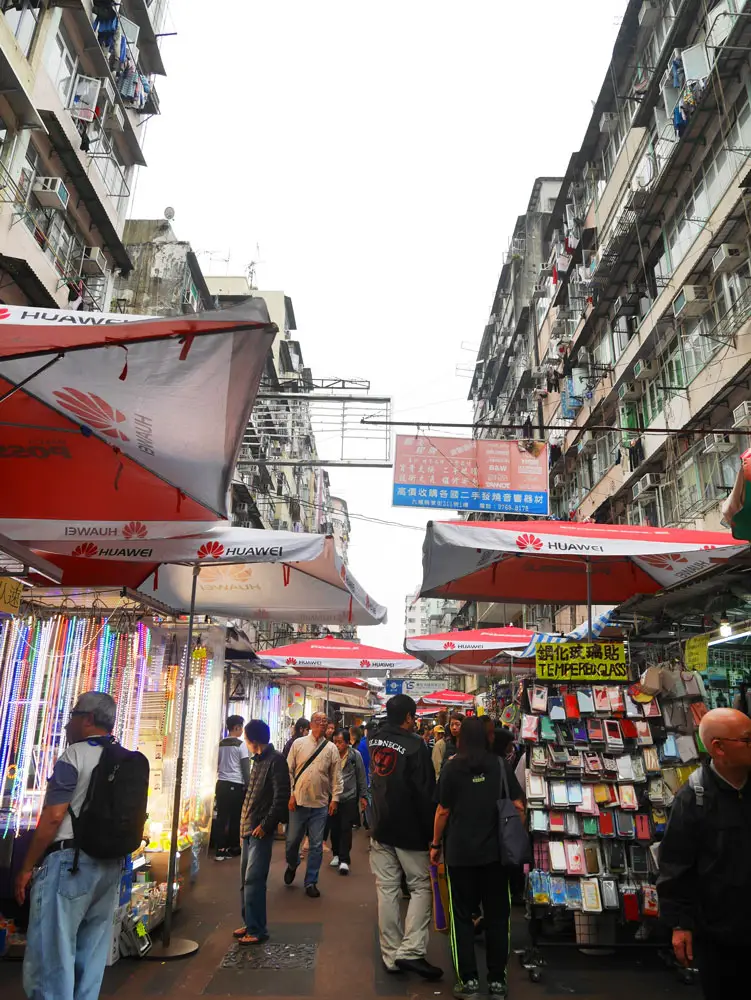 Sham Shui Po is an old district two station away from Mong Kok. More authentic that the hipster Sheung Wan, Sham Shui Po isn't the cleanest district, but the local vibe is well worth a trek. Most famous for the Apliu Street Market and Golden Computer Center, the area sells a myriad of electronic related goods and home DIY knickknack. What you might not know is that there are plenty of fabric and haberdashery stalls as well, as well as a Historical Building turn hostel – Mei Ho Hostel. There are also tons of street food and local Cha Chaa Teng around here, though language barrier could be a potential problem.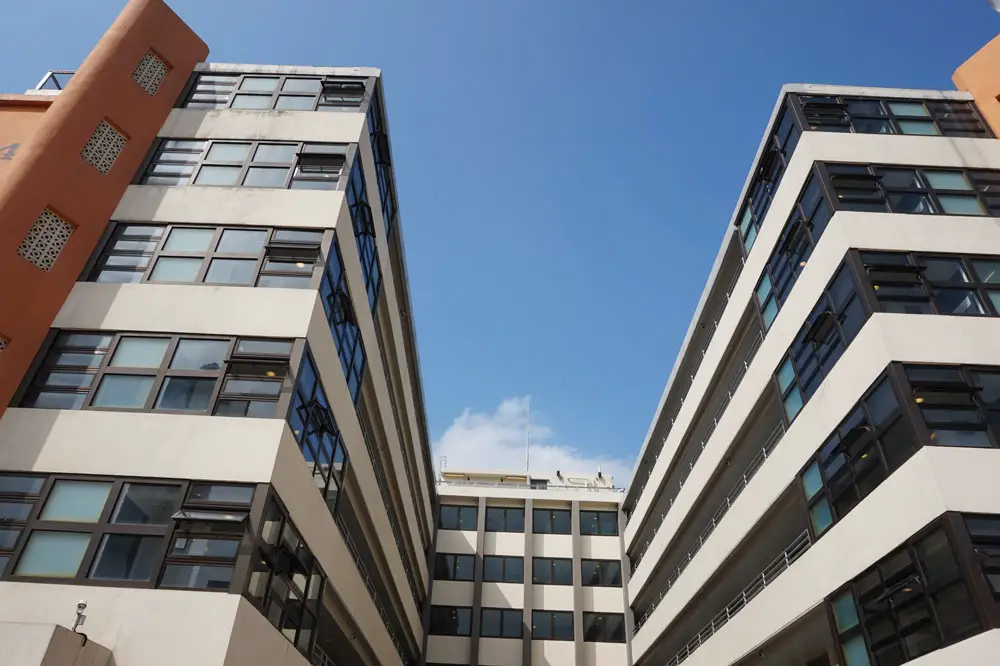 Mid-range/Budget: YHA Mei Ho House – you can't go wrong with a Youth Hostel. With cheap dormitory option as well as triple and twin rooms, the building also happens to be a historical site. Scored!
Sai Kung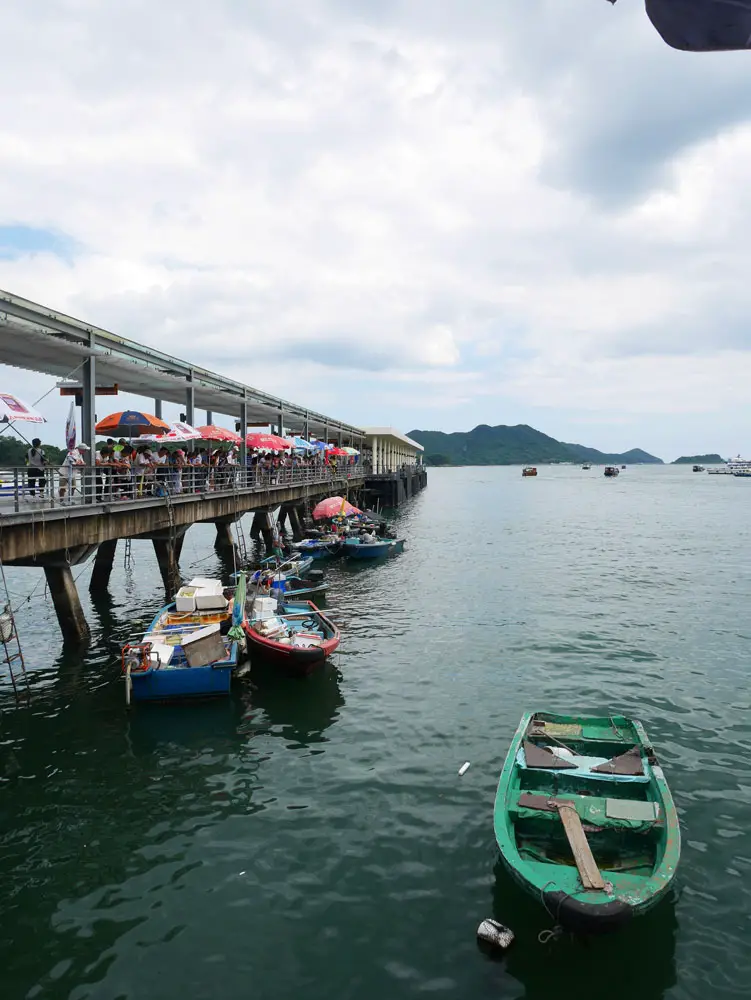 Perhaps I am a little bias when it comes to Sai Kung, but with its gorgeous beaches and small town vibe, it's hard to resist its charm. A paradise for nature-lovers, there are gorgeous beaches as well as places to hike and islands to explore. There are also plenty of quaint coffee shops and delicious seafood restaurants throw in the mix. Though the town is small and not necessarily easy to get to, you can easy spend a week here and not run out of things to do. Several of my favourite hikes are within the region: the four consecutive falls and pools, High Junk Peak and of course, the MacLehose Trail.
There are good minibus services to and from Choi Hung as well as buses to Tseun Kwun O and Shatin – but you are out of luck with MTR.
There isn't any hotel near there, but here are some AirBnB choices: (yes, AirBnB is a good option for staying in Hong Kong!)
Mid-range/Budget: A double room apartment at the heart of Sai Kung (though there are pets in the house including a chinchilla)
If there is only 2 of you, this double room a little further away from town is a great choice.
If you prefer hotels – then there is a Splurge option for staying at Shatin (near the Ten Thousand Buddhas Monastery and East Rail station, half an hour busride from Sai Kung): Courtyard by Marriot.
Grab an AirBnB wallet if you haven't signed up before
Southside Hong Kong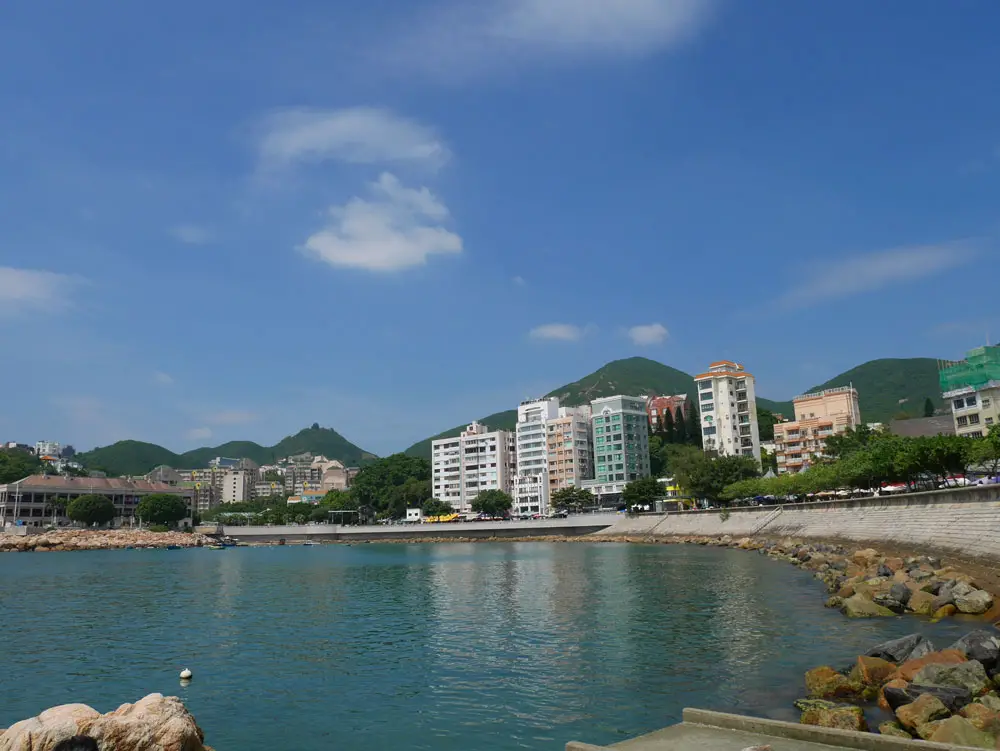 Hong Kong Island south is a posh area – ask anyone and they'll tell you that. With beaches and cleaner air, it's no wonder there are a sizable number of people who move out there. Although scenic, the southern side of Hong Kong Island has no MTR or rail services, making them harder to reach (relatively speaking). However, Stanley is a historical part of Hong Kong and one of the oldest settlement, and its market is very famous. It also has the same laid back small town vibe Sai Kung has but much closer to the central part of Hong Kong.
Splurge: Stanley Orient Hong Kong – unfortunately living in Stanley isn't cheap – but you do get a spectacular view. Although this is more akin to a service apartment than proper hotels with fewer amenities.
Kwun Tong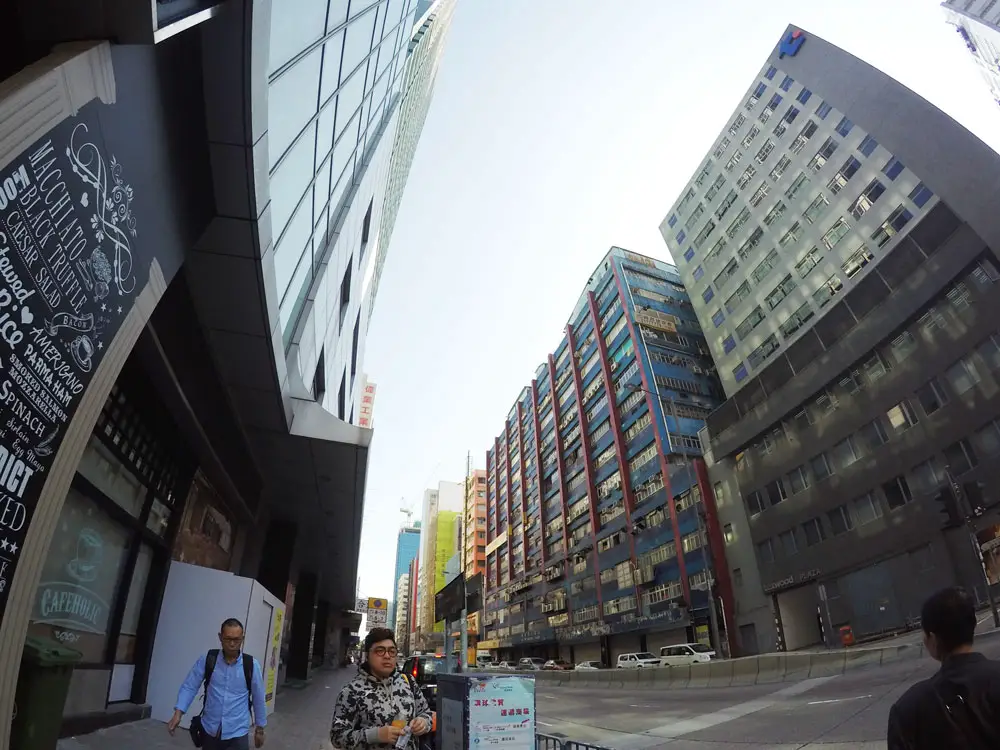 The industrial district of Kwun Tong wouldn't be a district you'd heard of in Hong Kong, but it certainly is on a lot of young people's radar. Its myriad of empty industrial space means cheap rental for many startups – you've got a hammock space, party rooms and innovative restaurants as well as many outlets. The colourful, dense buildings also make for brilliant photo opportunities. Towards the eastern end of the Kwun Tong Line, you can reach Mong Kok on one end and a quick change will take you to the western part of Hong Kong Island – and did I mention that it's also cheaper?
Splurge/Mid-range: Hotel Dorsett Kwun Tong – a little distance from the MTR but close to other malls, this is a reasonably priced hotel that's a little out of the way.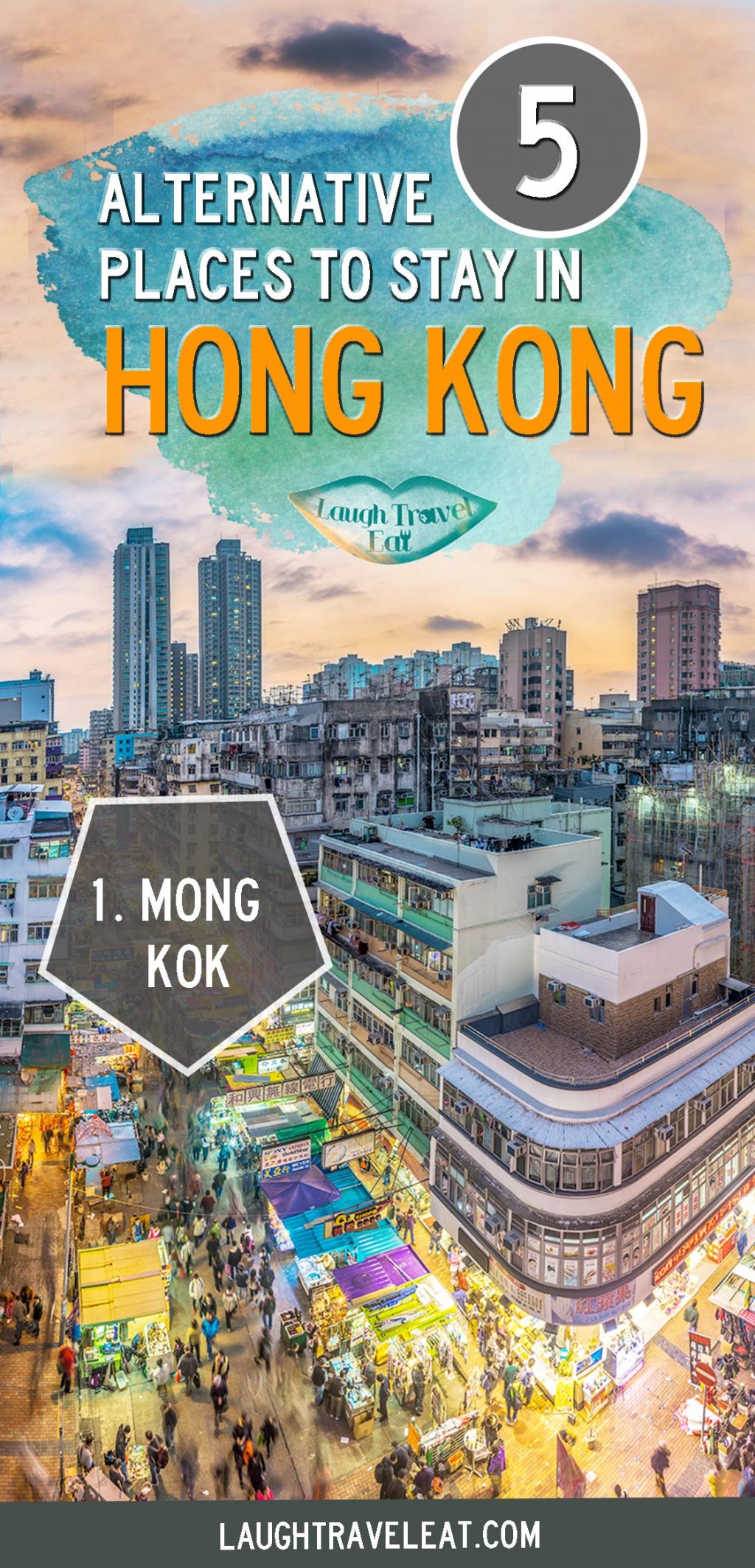 *this post contain affiliate links