Lung Ha Wan Country Trail is just across the road from High Junk Peak and a good alternative for those who are not keen on tackling the longer, harder trail.
Note: the hike itself is not long, but you will have to walk along the road almost 30% of the time to get in and out.
Lung Ha Wan Country Trail hike summary
Difficulties: 3/5 – added point due to lack of shade and slippery ground
Time taken: 3 hours
Pros: easy hike that boost a view with country park facilities on one end
Cons: slippery ground and can be crowded
Starts from Tai Au Mun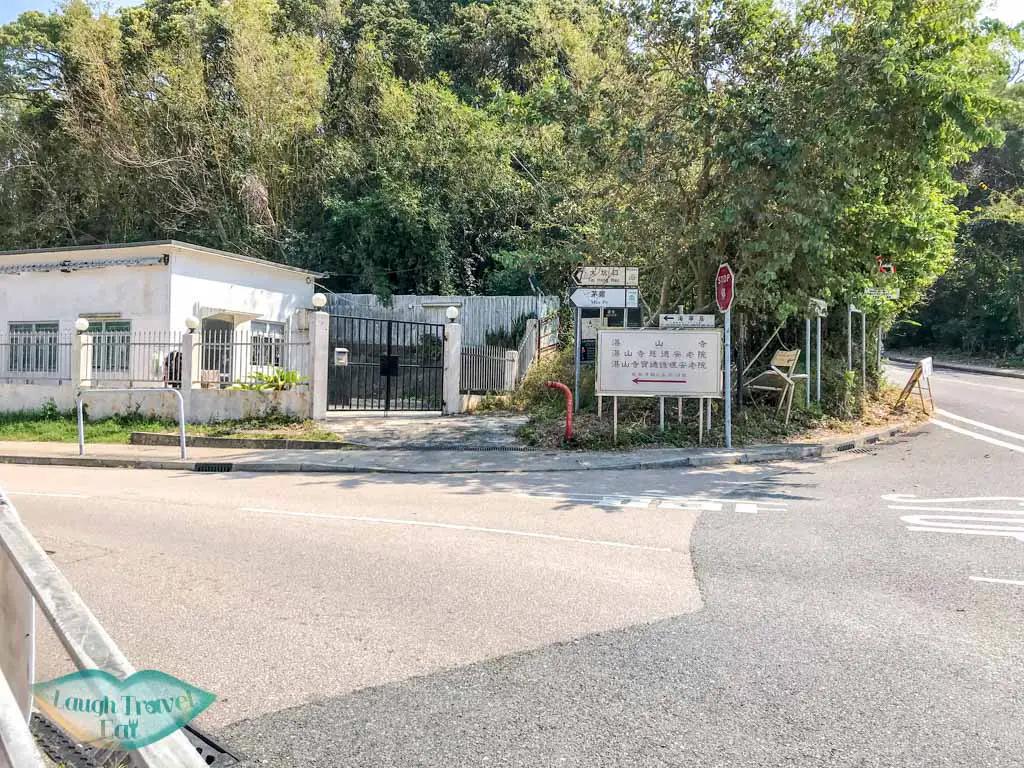 To start the hike, you can get off at Tai Au Mun, which is serviced by several different bus and minibusses, and have two free car parks as well. Below is a list of public transport:
Bus 91 from Diamond Hill to Clear Water Bay

Minibus 16 from Po Lam Station to Po Toi O Cheung

Minibus 103 from Clear Water Bay 2nd beach to Kwun Tong Pier
Minibus 103M from Tseung Kwan O Station to Clear Water Bay 2nd Beach
Note: if you get a taxi, you can get them to drop you off directly at the trial start/end – whichever direction you want to hike from.
Up through Lung Ha Wan Road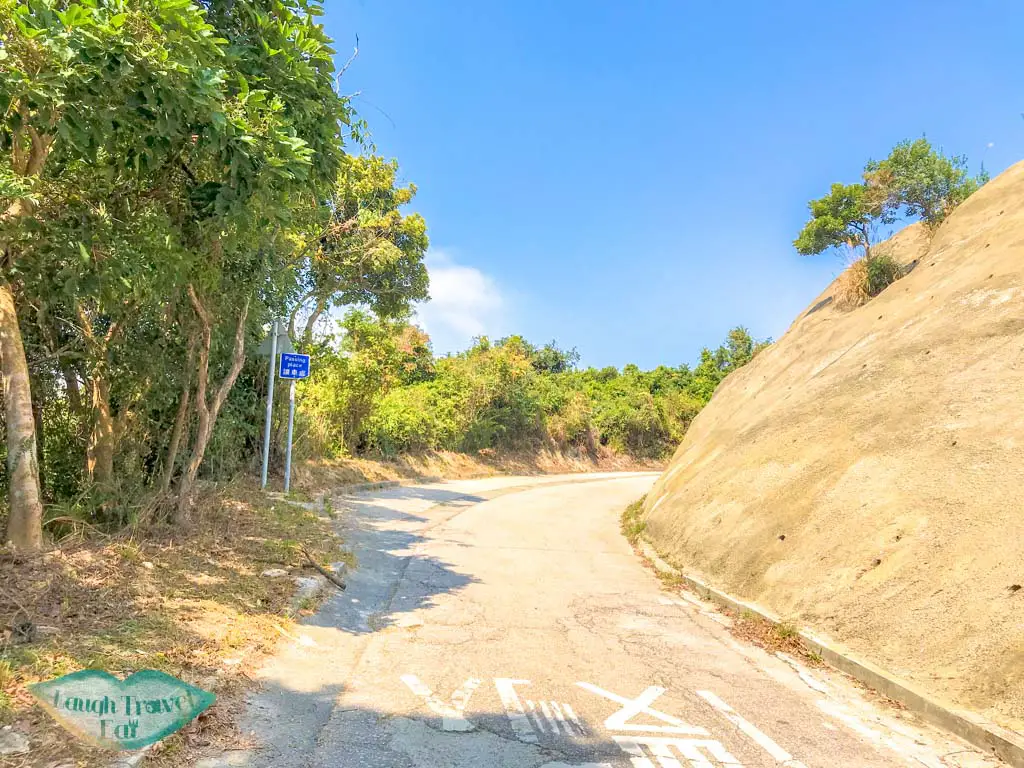 To reach the trailhead, go along the Lung Ha Wan Road. You'll pass a temple that is also an elderly home, before going into a single lane road.
You can do a side trip down to see a pre-historic stone carving, which is surprisingly cool. And the coastline there is also spectacular! 
The road ends at the trail start, where there's also a horse riding center.
Lung Ha Wan Country Trail up to Tai Leng Tung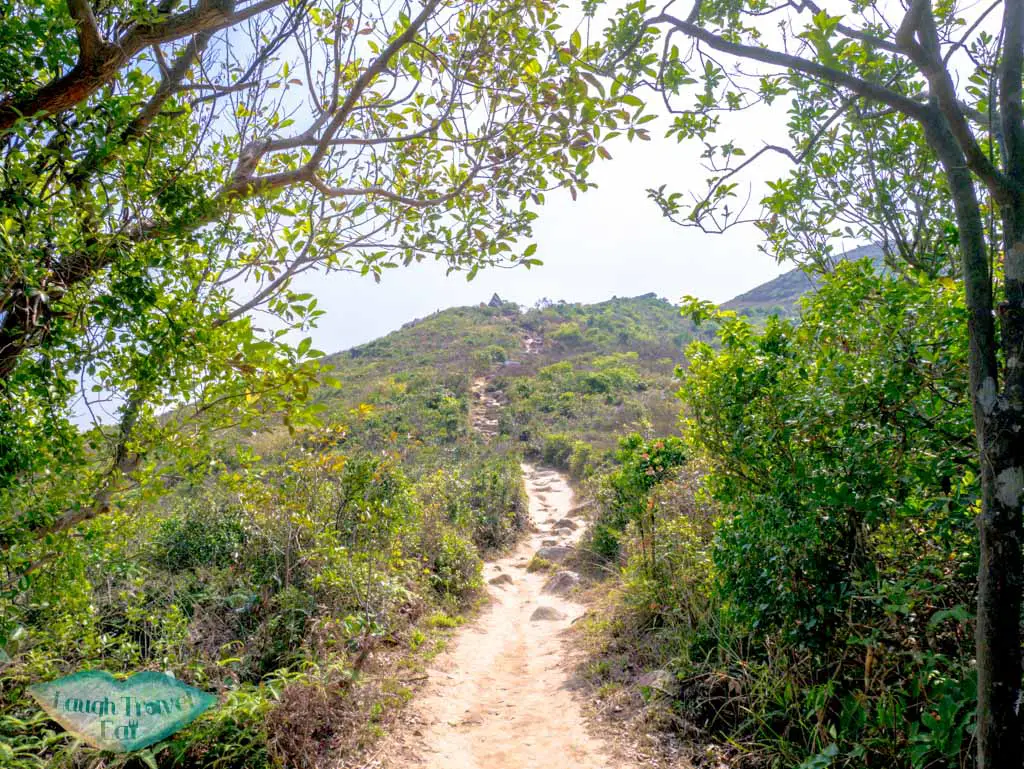 There is one last public toilet at the start of the Lung Ha Wan Country Trail. From there, it's a straightforward path up to Tai Leng Tung Peak.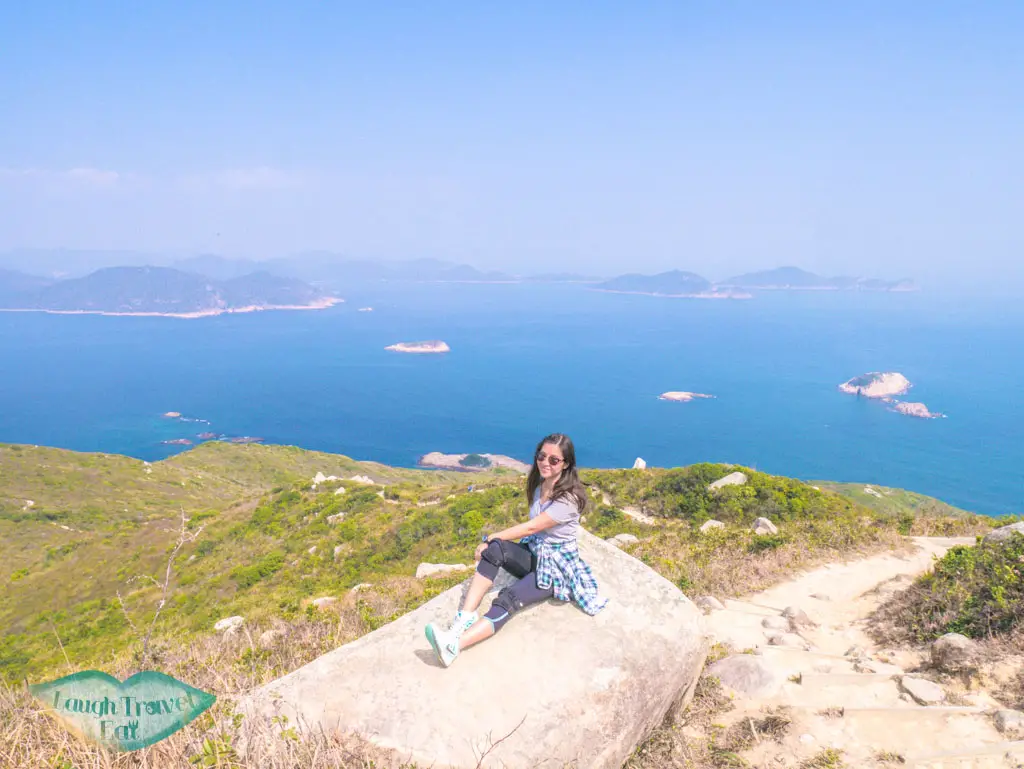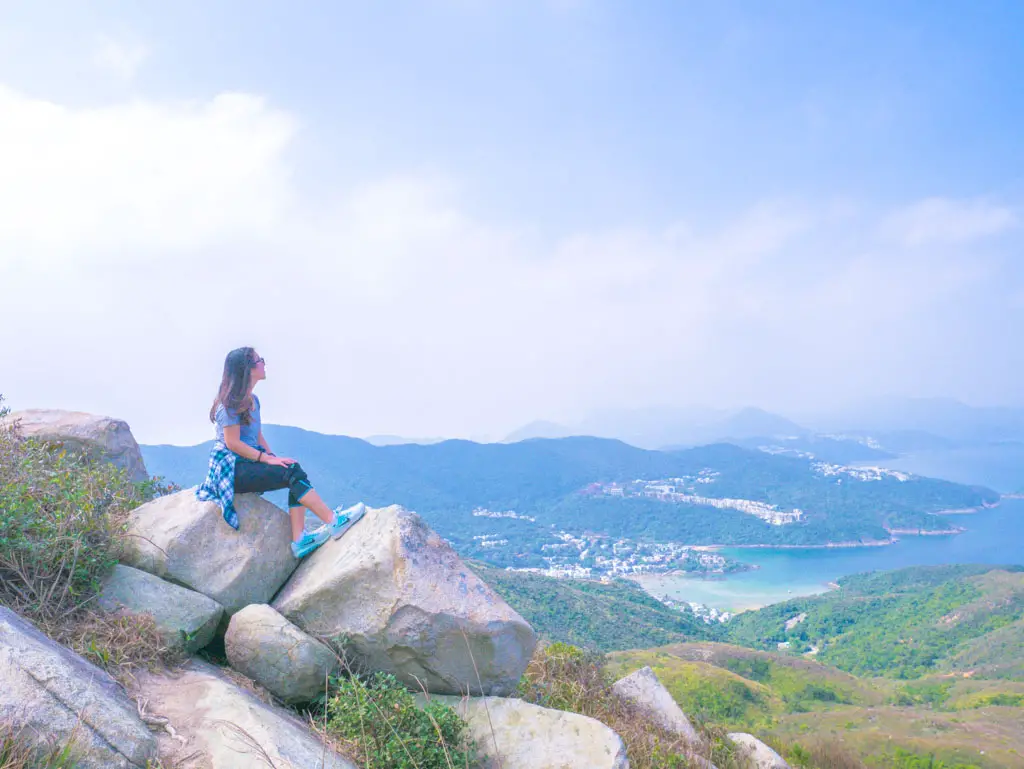 The hike up is longer than the hike down, and you will reach a small peak first before going up to Tai Leng Tung. There are a few large boulders there that make for a perfect photo: 
The view is pretty amazing from there as well: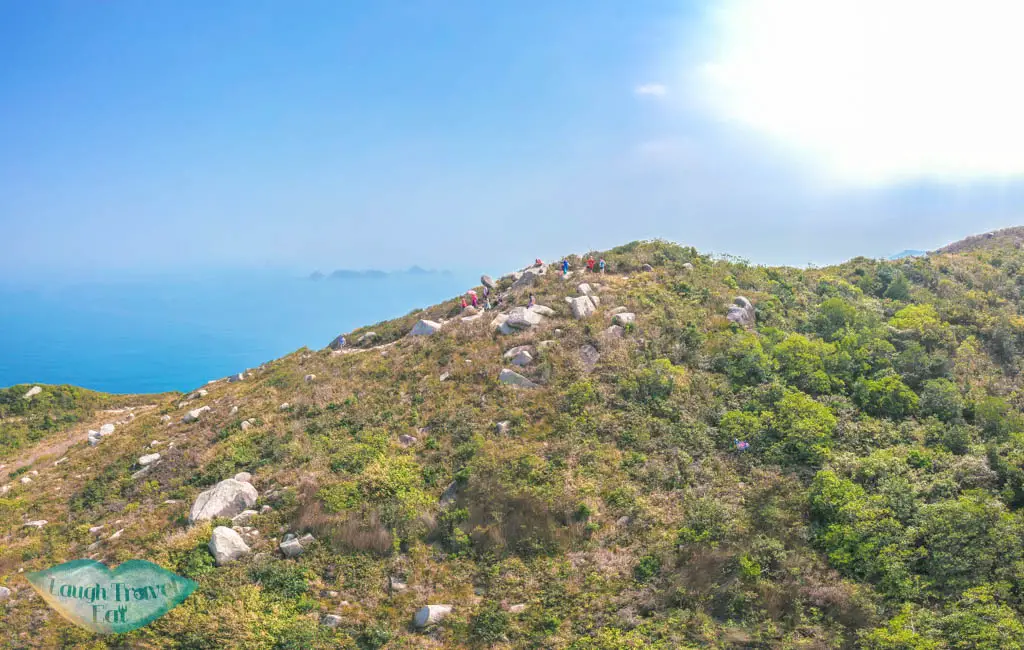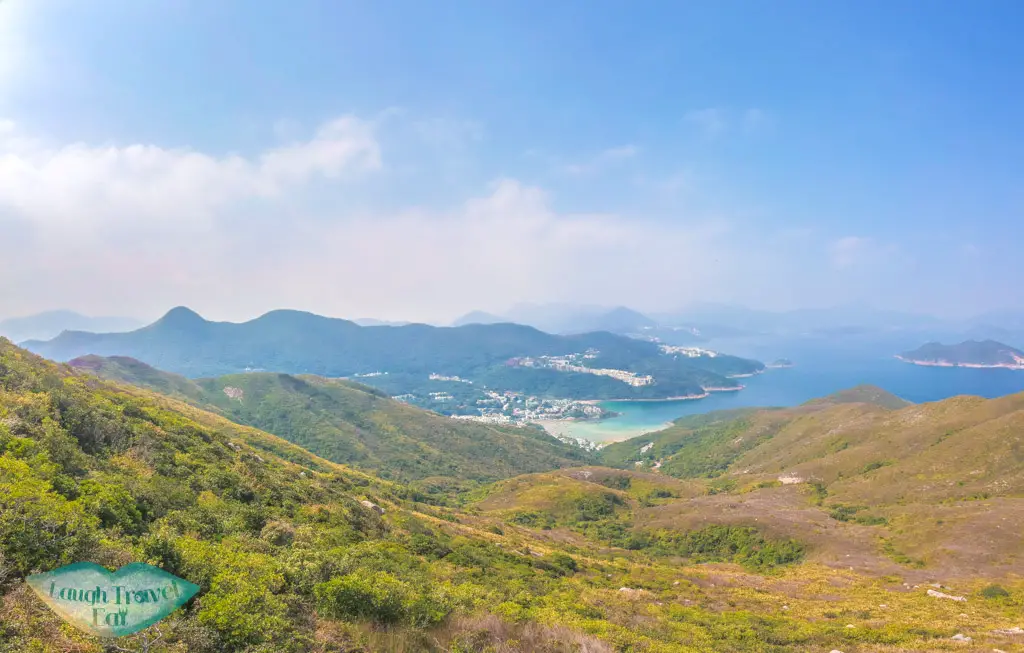 Down to Clear Water Bay Country Park

There is only one main path that goes down towards the Clear Water Bay Country Park. This part goes from dirt to stairs and is quite steep, which is why I always prefer to hike in this orientation. You'll emerge to the country park's car park.
Out via Clear Water Bay Road
From here, turn right to get back to Tai Au Mun next to the road. There is snack pavilion at the country park, so you can go and get some refreshment if needed! From Tai Au Mun, you can take any of the aforementioned public transport back out. Do note that the minibus from Po Toi O is likely to be full from the end stop.